1. AutoDS Wallet: Manage Your Finances In One Place 
We're excited to announce a brand new feature to the AutoDS automated dropshipping platform, the AutoDS wallet. This all-in-one solution helps you manage your dropshipping business' payments, payouts, and finances. Plus, as we've partnered with Payoneer to launch this great feature, it means you will have exclusive access to:
Send and receive funds from your bank account to your Payoneer or AutoDS account

Load balance for Fulfilled By AutoDS for a low 1% fee 

No landing fees 
But wait! That's not all! The AutoDS Wallet will also grant you a $10 bonus the first time you load a balance to your Fulfilled By AutoDS account using your Payoneer wallet. On top of that, you'll also receive 150 auto-order credits for free when first paying with your Payoneer account. 
2. New Feature: Send A Message To Your Buyers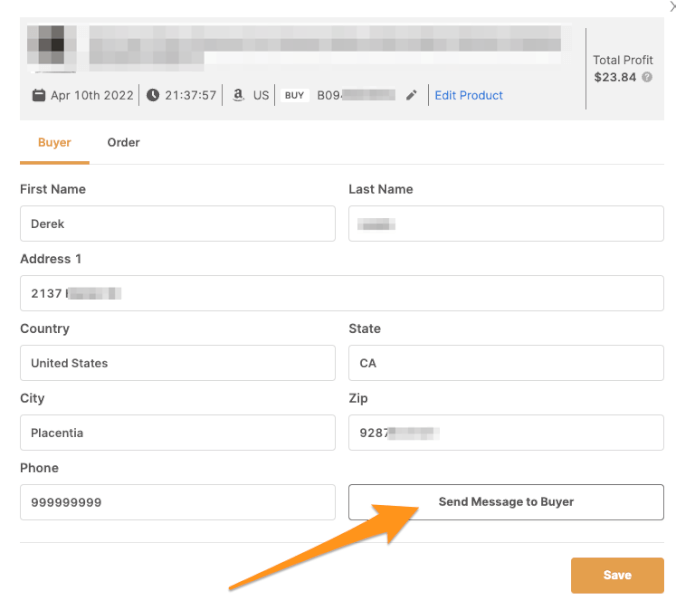 AutoDS has implemented a new feature allowing dropshippers to send a message to buyers through a specific order. However, it's important to note this is only applicable to eBay API stores. Nonetheless, if this is relevant to your business, you will now have the option to message the buyer of a specific order directly. 
The biggest difference from customer support is that with this feature, you, as the seller, can initiate the conversation instead of the buyer. So, why is this valuable? For one example, if we see that our buyers' orders are delayed, we can let them know ahead of time. 
This will reflect positively on your business as the buyers' will consider this clear communication with customer support. Remember that offering clear and consistent communication with your customers will help scale your dropshipping business.
3. Supplier Update Notifications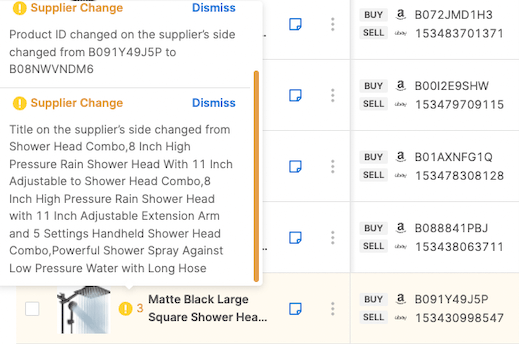 AutoDS has implemented a new supplier changes feature that warns dropshipping users if there are any product changes. For example, if the product title or ID changes, you will receive a yellow warning which states "Supplier Changed" on the product in concern. This is highly beneficial to ensure accuracy for your product listings and to help reduce the number of returns due to wrong product descriptions. 
4. Plans & Add Ons Changes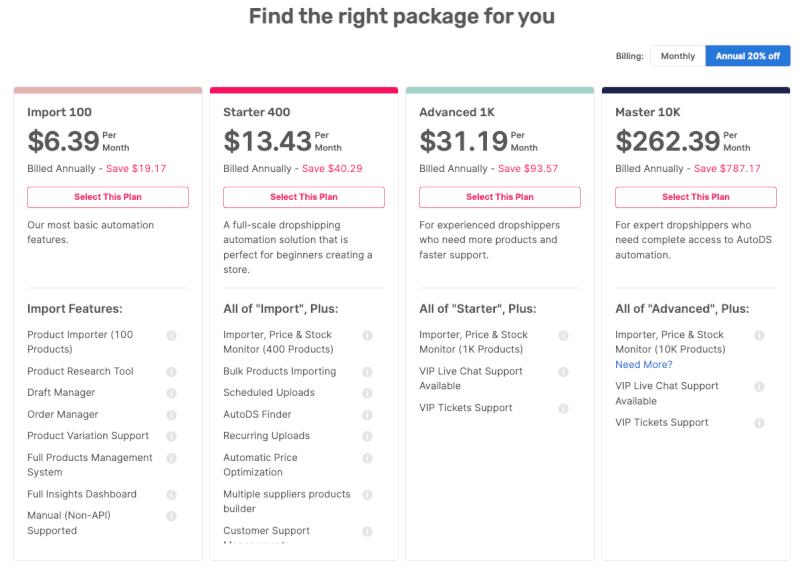 AutoDS users can upgrade their plans from monthly to yearly; however, you cannot change to a monthly plan if you're already on the yearly plan. Nevertheless, you will be able to change which yearly plan you are on. 
5. Fulfilled By AutoDS Order Cancellations 
When managing orders in the AutoDS automated dropshipping platform, you will notice some changes when trying to cancel orders. Instead of canceling orders before they are shipped, users will now only be able to cancel orders after the order has been shipped to the customer.
6. New Editing Option for Mobile Phones
Here at AutoDS, we know how important it is for dropshippers to be able to move around freely while still managing their business. That is why we have created a new editing option to allow you to edit orders on your mobile device. So, now you can add tracking numbers and adjust the orders as needed while you're on the move! 
7. Speed Improvements 
We have two new speed improvements on the AutoDS platform:
General speed improvement for opening Product and Draft Pages 

General speed improvement for under 10 Product Imports and Draft Creations
8. New Resources Page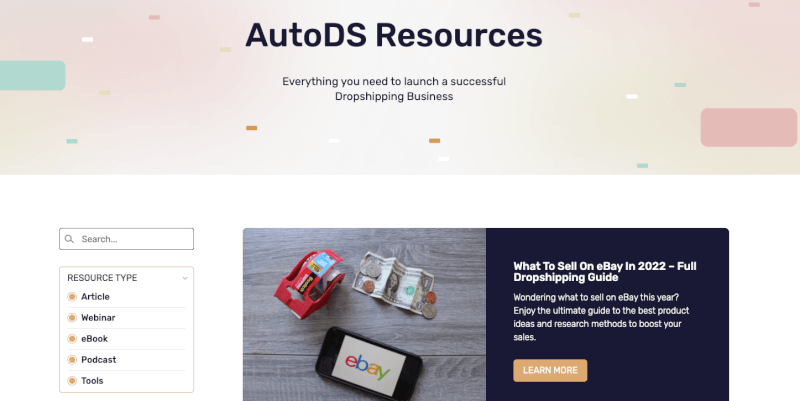 As you may have noticed, another AutoDS update is the new resources page. The resources page gives dropshippers all the information they need to launch a successful eCommerce business. From guides to webinars to various automated dropshipping tools and more, to help you get started today. 
9. eBay Insertion Fee Calculator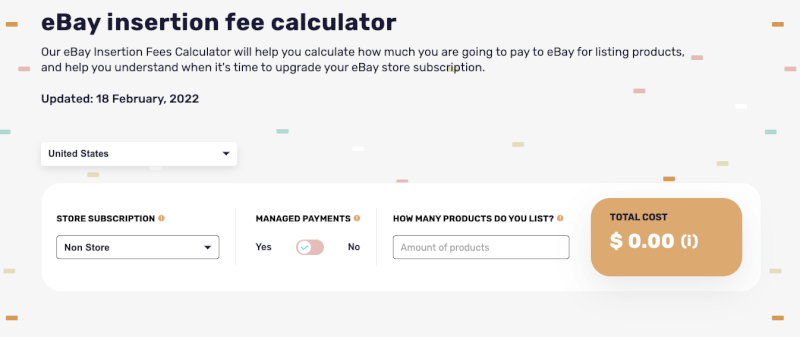 Our eBay Insertion Fee Calculator helps you calculate how much you will pay to eBay for listing products. AutoDS wants to help you understand all your eBay fees along with understanding when it's time to upgrade your plan. With this tool, you will be able to sit back and relax as the grunt work is done for you.