Many eBay sellers see that since eBay's summer 2018 update, eBay approves automatically returns to their buyers, without giving an option to the seller to add a return label.
This eBay's feature saves a lot of time for eBay sellers, and it works great for the "traditional" sellers (those who sell physical products and owe warehouses).
Here is a photo that describes how the returns process is working now: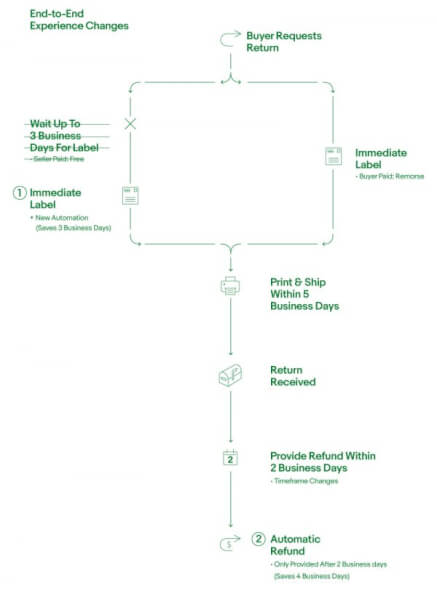 The thing is that for eBay dropshippers specifically, it causes big problems.
Because dropshippers need firstly to get a label from their supplier, and then send it to the buyers – because the product should arrive to the supplier, and not to the dropshipper directly.
If the buyer sends the product directly to us, as dropshippers we have nothing to do with it, and it will cause us a lot of work.
In this short article, I will share with you a small tip that will save you a lot of headaches and will help you to avoid this situation.
How to disable the automatic returns on eBay?
It's impossible to disable the automatic returns feature, so as dropshippers we need to find workarounds and a way to work with these returns.
To make it happen, we need to make two things happen:
1) Make the buyers understand that we want him to contact us to get a label
2) Send our buyers a shipping label manually, so they can ship to us using this label
How to show our buyers that they should contact us to get the label?
Go to your eBay accounts settings and click on the "Address" tab.
Then click on the left menu on "Addresses"
Under the "Primary return address" click on "Change"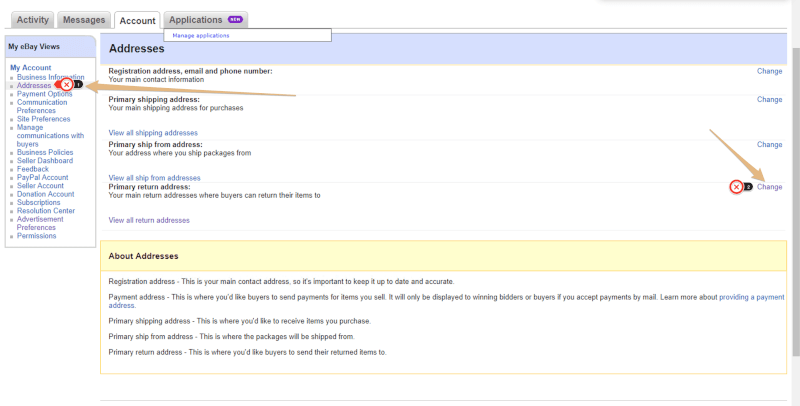 And here comes the trick.
All that you should do is to write under the "Name" the next text:
"Returns Department"
Under the "Street Address" write the next text:
"Do Not Ship To This Address! Wait For My Message"
And check the "Save as primary address".
For all of the other fields like Zip code and phone number – it doesn't matter what you put there, so you can just put your own address.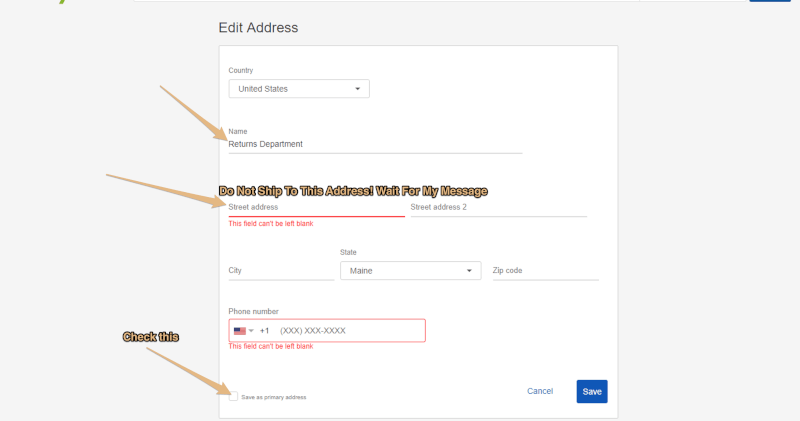 That's all!
Now next time when you will have a return, your buyer will contact you, and you will be able to send them the label by eBay message.
Write down in the comments. How do you handle your automatic returns on eBay?