1. Facebook Shops Integration: Automate Your Dropshipping Business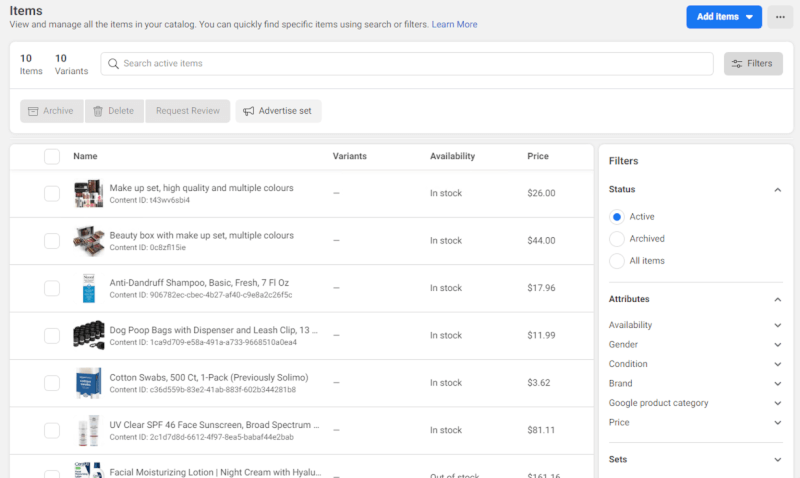 We are thrilled to announce a major update to the AutoDS dropshipping platform! AutoDS now supports Facebook Shops, and with this new integration, dropshippers can automate their Facebook Shops dropshipping business. This means dropshippers can benefit from the following:
Price/Stock Monitoring 24/7

Quick Product Imports

Untracked Products Importing
So, there's no need to worry about manually monitoring or importing your products to your Facebook Shop. Plus, if you already have products on your Facebook Shop and want to connect them to the AutoDS platform, it's no problem at all! With this new integration, you can easily synchronize your existing products to your suppliers in a few seconds. Now, you can sit back and relax as your Facebook Shops dropshipping business is automated with AutoDS.
2. New Dashboard View: Expand Your Dropshipping Knowledge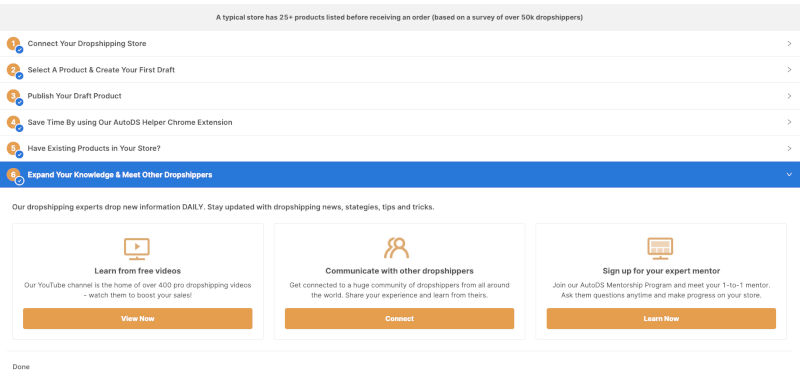 Another beneficial update on the AutoDS dropshipping platform is the new dashboard view. Now, the onboarding process is 10x better with an upgrade to Step 6: Expand Your Knowledge & Meet Other Dropshippers. From here, you can easily access resourceful information to help you learn more about dropshipping and scale your business to new heights.
Now, not only can you learn from our huge collection of free dropshipping videos on our YouTube channel, but with a click of a button, you can expand your knowledge even further. This includes connecting with other dropshippers and signing up for a mentorship program. By clicking 'connect' under the section 'communicate with other dropshippers,' you will be redirected to our massive community on Facebook, where dropshippers help one another succeed.
Plus, if you want to take your business to the next level, you can sign up for the mentorship program. From here, you will gain exclusive knowledge from a dropshipping expert catered specifically for your store! So, whichever way you choose to learn, all of the resources are available through the new dashboard view.