One of the most significant advantages of owning a successful dropshipping business is working from anywhere. It doesn't matter where you live across the globe as long as you have a computer and an internet connection. And to build a successful eBay dropshipping business is not an exception.
Also, working from home – or from anywhere, and being your boss has become a dream come true for thousands of successful dropshippers worldwide. The industry is continuing to break new records every year. 
And today, we would like to share the success story of an international dropshipper who started not long ago from scratch.
Who is Liran Zablo?
Greetings! My name is Liran Zablo. I lived in Hawaii during my youth and moved to Israel at the age of 15. After finishing high school and serving in the Israeli Navy as a combat unit for three years, the "rat race" has begun at age 21. Working full-time jobs and saving as much as I can in hopes of leaving my parent's roof and owning my own life.
Today I'm 35 years old, a father to a beautiful three-year-old daughter and husband to a loving wife – in our own humble home.  I love riding motorcycles. Feeling the fresh air and freedom.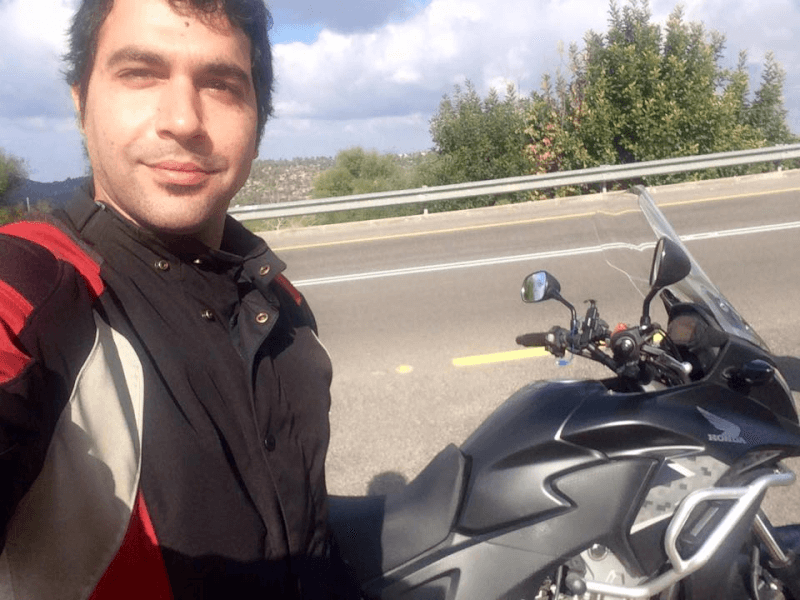 How Did I Discover The Dropshipping Industry?
During my years of office work, I was continually searching for a better way to earn my income. There's nothing wrong with having a typical job, but I knew I could do much better than this. I felt like a lot of my potential was being wasted and started searching for a better way.
Four years ago, I came across an article about dropshipping. It was a general article discussing how it's possible to own a virtual online business without holding actual inventory.
There weren't any step by step instructions on how to start this type of business. How to build a successful eBay dropshipping business, which suppliers to work with, and on which platform to sell. But my mind was already wrapping itself around this business model.
There isn't much risk to it since I can test this business in the after-hours, giving it 2-3 hours of work per day after finishing my 9-5 job.
This way, I could hold on to my real job while dipping my feet in the dropshipping industry. If it didn't work out, I wouldn't have anything to lose.
How Did I Learn Where To Start?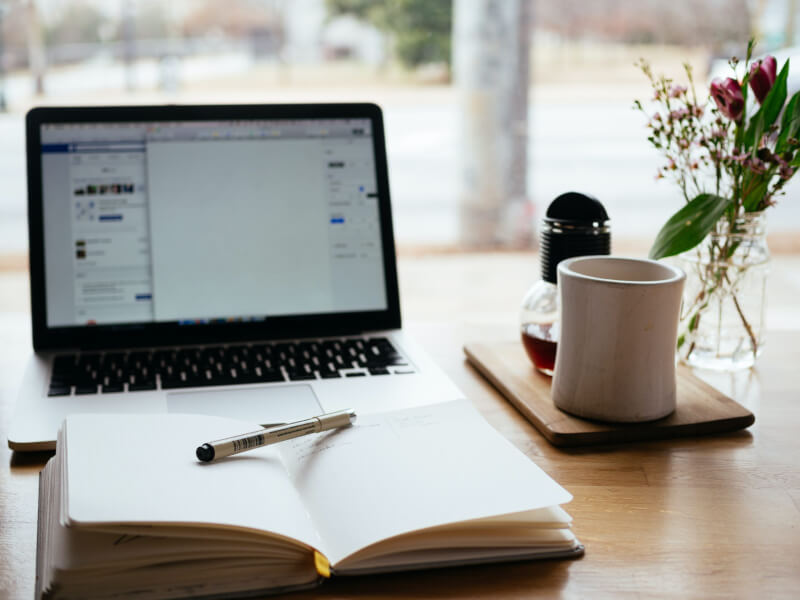 There were several paid courses to learn about the dropshipping business model and start my own store. Towards the end of 2017, I took the leap of faith and signed up for a course that set me back $1150.
The course consisted of two physical classroom meetings with other students, and three more one and one sessions. I only went to the first two classroom meetings, learned what I needed to know, and took off on my own.
How Did I Start My Dropshipping Journey?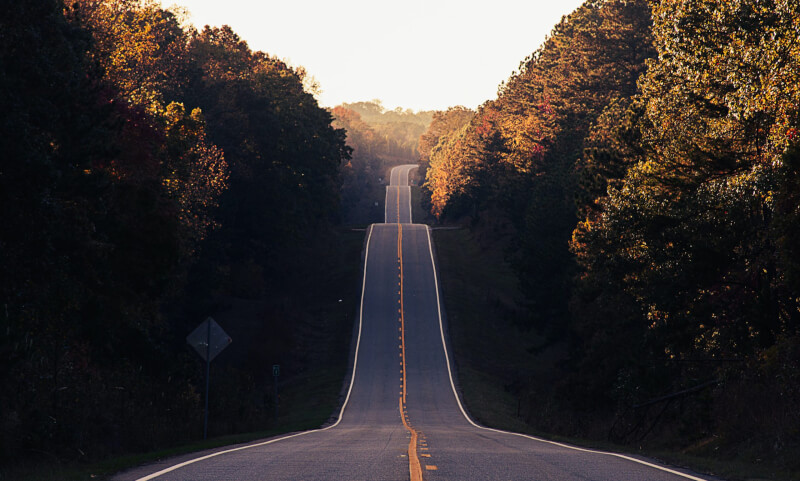 The first thing I did was create an eBay and PayPal account and connect between the two. Then, I started slowly uploading products manually to raise my limits, as starting limits are low, to begin with.
Since everything was done manually, it took a lot more time to get things done. Uploading products one by one, copying the titles, descriptions, item specifications. Downloading the images from the source site and uploading them to eBay. Using excel sheets to figure out my break-even for pricing and for keeping track of which items I've uploaded. Checking each product on the supplier sites every day to make sure they didn't run out of stock. All of this and much more manual work.
It was only a matter of time for me to find out that that's what the whole process is consuming – valuable time. It is impossible to make it to the big numbers this way.
This is where the wonders of the AutoDS dropshipping platform came in. They taught me about this dropshipping automation tool in the course, but I wanted to see if this job could be done manually.
The answer is simple – automation is the only way to break barriers, build A Successful eBay Dropshipping Business, and hit the big numbers. Otherwise, everything you do is limited, as time will become your enemy.
Once you have a tool to monitor your stock and prices, automate your orders, update tracking numbers, send custom messages to your buyers, optimize your inventory, help with customer service, and so much more, you will be quick to ask yourself how you ever thought you could succeed without it.
I've tried other tools along the way, but AutoDS is the best and an all in one dropshipping tool, hands down. I am still using it to this day.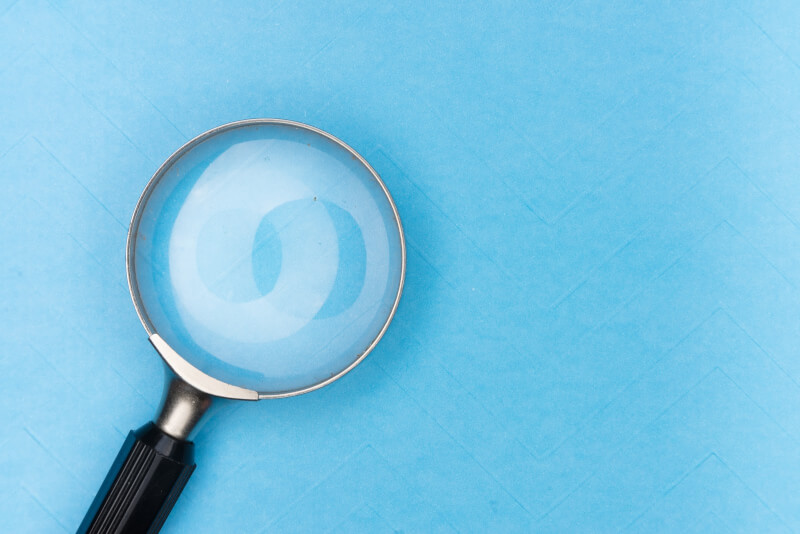 One of the most critical factors that separate successful dropshippers from the non-successful ones is conducting thorough research on the products you're uploading to your store. I started product research by using paid tools to do the job for me. These tools don't come cheap, so I tested them while also doing manual product research for comparison.
I was browsing eBay, Amazon, and AliExpress for trending products. Then, I would check out how many people are selling them on eBay. If the product was selling well and there wasn't a lot of competition, I would find the source and upload it to my store. 
I quickly concluded that conducting manual product research when compared to using paid tools consumes the same amount of work time. Moreso, when searching manually, you can get a lot of new ideas as opposed to using the paid tools. After two months of using paid tools for product research, I decided to continue working manually.
Product research becomes more natural, the harder you work on it. For example, when a product sells, look for similar products and upload them all.
In other cases, when I'm short on finding new trending products and niches, I turn to the AutoDS Finder that scans over 1 million products per day and finds the dropshipping products with the highest probability of selling and uploads them to my store. It worked better and cheaper than using the other tools I've tried, and I still use it to this day for more sales and finding new trends. 
The First Product I Sold!
Every dropshipper remembers their first sale, and I am no exception. On my first shop's third day, with only seven active items, I woke up in the morning to see my first sale. The product was sanding discs from Amazon.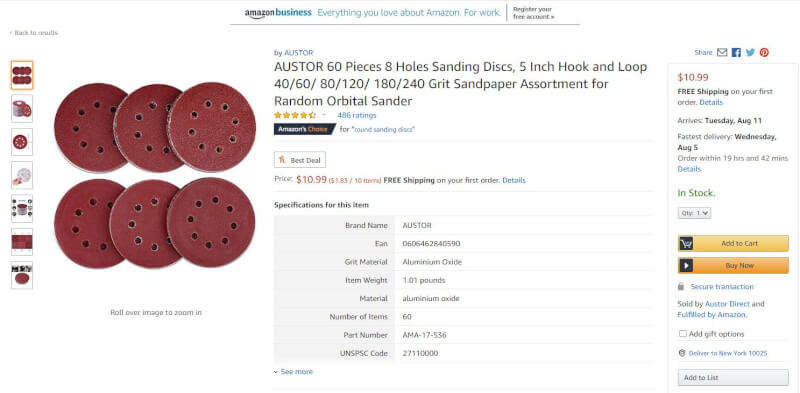 The profit made on my first sale was only $3-4, but I wasn't thinking about that. I was static about the fact that I'm making a profit on my own. If this is what it takes to make my first few bucks on my own, having the tools and knowledge that I have, what's to stop me from scaling this to $30, $50, or $100+ per day? And that's what I did.
The Issues I Faced At The Beginning And How I Solved Them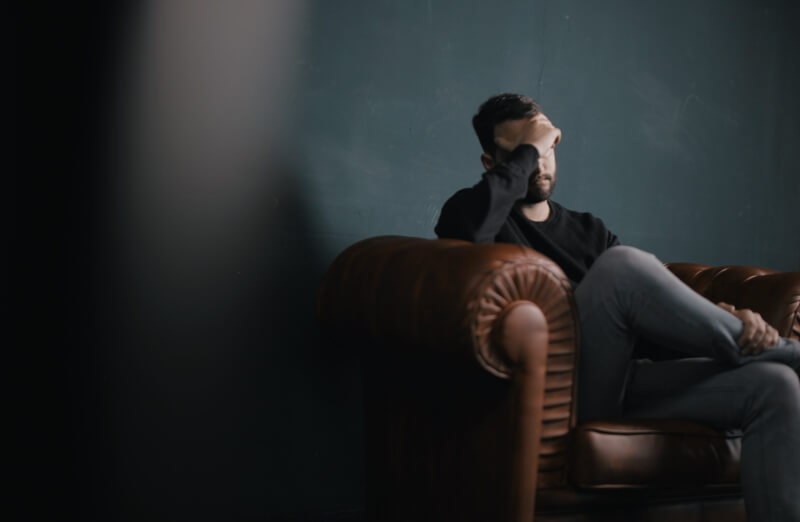 Every successful entrepreneur knows that the road to success comes with bumps on the road. I branded and scaled my store successfully. It was already making a decent profit in a short period. And then, a couple of events happened, which changed the game for eBay dropshippers around the world.
1. eBay Selling Practices
On April 20, 2018, eBay started reducing some sellers on the search results. It began with a "Selling Practices" message, followed by a drop in eBay's search results. This affected me, too, along with many other dropshippers. I've noticed the drop in listing views and sales on my own before there were any explanations on what's going on.
Many dropshippers did not like what they were seeing and quit—leaving a larger piece of the cake for those who fought for building a successful ebay dropshipping business. Instead of looking back, I was looking forward. The store was still generating sales and profit, just less than what it used to before.
To bring back what I had and to continue climbing, I need to continue expanding my store by uploading more listings and opening new selling limits. This is also when I've decided to open my second shop. Looking back, it was a great idea.
While listing more items raises your store subscription's expenses, the profits generated from the sales make up for it quickly, especially when product research is on point. I recovered from the drop to the point where I made more sales than before my account was "flagged."
2. Amazon Locked Accounts Due To Using Discounted Gift Cards
Amazon Gift Cards were being sold everywhere with huge discounts. From private suppliers to buying directly off websites, a $100 gift card could easily be purchased for an average price of $85, or less when paying with cryptocurrencies such as bitcoin. The profits were crazy, and every Amazon to eBay dropshipper was raking in.
In 2019, Amazon started locking buyer accounts using shady gift cards to make purchases. The reason for this was to prevent money laundering. Dropshippers found themselves locked out of their accounts with thousands of dollars of gift card balance inside. I've personally lost over $700 from these account locks.
The thing is that recovering from the locked Amazon accounts was not a simple task. I already have two stores, both of which are full of Amazon products. I have orders to fulfill. I'm locked out of all of my buyer accounts. I felt like all of the work I've put in for the last couple of years is about to go down the drain.
The whole dropshipping community was searching for a solution. Once again, many dropshippers have quit—leaving more cake for the survivors.
When it felt like all hope was lost, AutoDS introduced Fulfilled by AutoDS an Amazon fulfillment service. Like a hero wearing a cape, my stores were saved from closing down. I'm still using this service to this very day. 
There is no need for any buyer accounts as the "Fulfilled by AutoDS" service automatically fulfills all of my orders, updates tracking information, and also handles my returns. All I have to do is load balance and sit back.
With the amount of time saved around fulfilling orders and returns, I was able to scale and make more profit than the golden days of Amazon Gift Card discounts.
Learning From My Own Mistakes
After the recovery from locked Amazon accounts, I decided that it's time to stop putting all of my eggs in one basket. Even though everything is working smoothly now, it's always good to be prepared. I want long term survivability. I shouldn't have to think about closing my store If one thing stops working. 
So after learning from my own mistakes, I added two new suppliers to work with. In my case, it's AliExpress and Home Depot.
Today I'm working successfully with all three suppliers. It beats working with just one. In my opinion, working with more than three suppliers will start losing their effectiveness. Each one won't be used to its full potential, and switching between them while you work can consume a significant amount of time if you have more than three. 
I recommend watching a webinar from Lior Pozin, the CEO of AutoDS about the top 5 dropshipping suppliers for 2020. It is up to date, and the supplier list and information and how to work with them are spot-on. Anyone working with just one supplier should learn from my mistakes and implement the tips in this webinar.
How Did I Scale My eBay Dropshipping Business?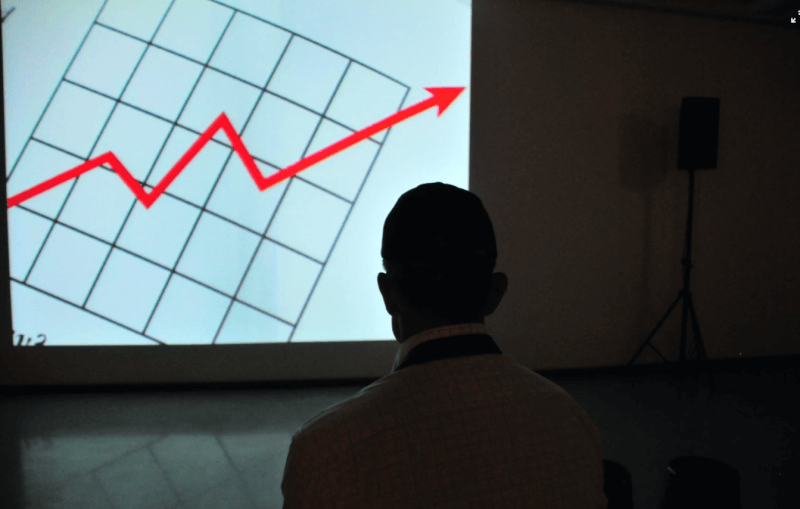 Once I had my three working suppliers and two shops with enough selling limits, and my business was running on 80% automation, it was the right time to scale. My first goal was to have 1000 high-quality listings on each store. Meaning each store has a Premium eBay store subscription (1000 listings per month for $60). 
I uploaded items to my store every day which eBay Cassini loves (eBay's search engine.) The goal is for each store to have 1000 products at the end of the month. Using AutoDS' scheduled uploader came in very handy for this as I was able to evenly distribute the number of items I want to upload every day until the end of the month.
When I don't have time for product research, the recurring uploads feature comes in handy. It uses the AutoDS Finder to find and upload the hottest selling items every day automatically and repeatedly at a set time. I've used it for at least half of my store. It also opens your mind to new niches and ideas.
The Effect Of The Big Numbers Rule
Once hitting the 1000 items mark, I've noticed the dramatic increase in sales. The big numbers rule is real. The more products you have, the more you will sell. The rise in expenses doesn't matter since the sales volume is high and more than makes up for it. 
Then, I started focusing on the product price range. My profit is anywhere between 20%-30% per sale. The higher the product price range, the more profit I will have at the end of the month. 
So, while keeping around 30% of my store's products below the $20 range as cheaper products tend to sell more than expensive ones, most of my store's prices range from $40 to $100. After two months of testing this method on both stores, it was clear that this method makes a much better profit than having more cheap items.
Here's an example of my profit and sales on my climb to 1000 listings on one store while keeping a higher price range: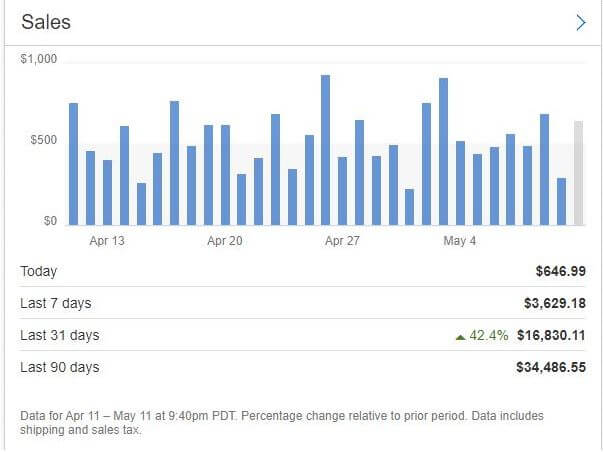 My Best Tips To Build a Successful eBay Dropshipping Business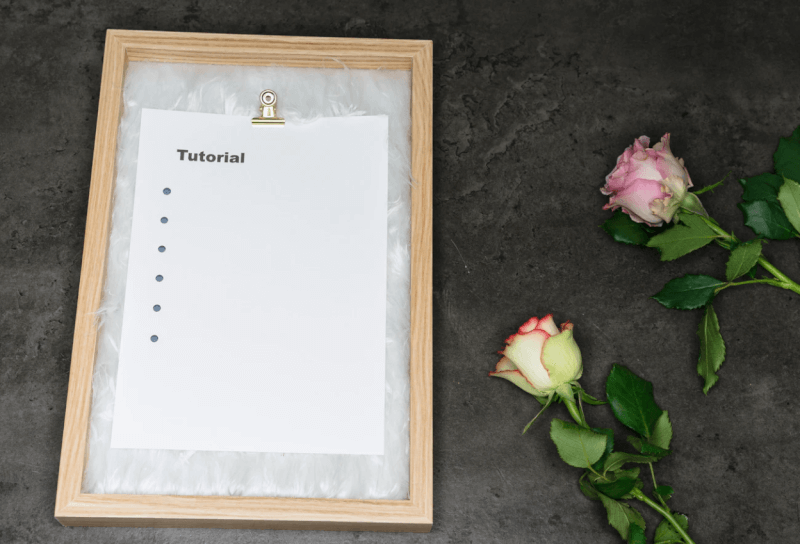 I know how tough it may be to start the dropshipping journey. Even when you feel that all is going well, surprises may come in the future, and knowing how to deal with them is a part of the game. It is a very dynamic world, but once you have a firm grasp of the fundamentals and are connected to a valuable source of information, the skies are the limit. 
Here are my personal tips to help you start your journey to building a successful eBay dropshipping business:
1. Connect With A Successful Dropshipping Community
I grew along with a group of dropshippers who were also at the beginning of their journey when I was. We helped each other and continue to support one another to this very day.
Being in a dropshipping community is one of the most valuable tools that you can have. Beginner dropshippers get help from the more experienced ones and learn from their mistakes instead of making them on their own. 
Check out the AutoDS Dropshipping Community on Facebook. With well over 11,000 active members, this public group was created by dropshippers for dropshippers. It contains a lot of insight for anyone in this business so you can learn and build a successful eBay dropshipping business too.
New questions are asked and answered every day—some by the community and some from the AutoDS team themselves. Either way, there's a ton of free valuable information with new posts every day. I strongly recommend joining and taking part in this dropshipping community.
2. Diversify Your Supplier List
Working with only one supplier, no matter how big, can be risky. You don't want to put all of your eggs in one basket. If one of them temporarily stops working, your dropshipping business will not come to a halt and can continue growing.
Plus, having more than one supplier gives you access to a broader range of products that help separate you from your competitors.  Lior's 2020 dropshipping suppliers webinar covers everything you need to know on this subject.
Read your customer's messages. In many cases, they just want to ask a question before ordering. In some cases, if a buyer wants to return a product or has a problem with it, they reach out to the seller before opening a case. This helps minimize the amounts of cases and returns and keeps a healthy seller account.
4. Promoted Listings + Buy It Now
Using eBay's Promoted Listings and Buy It Now features to increase your sales further.
Promoted Listings show your listings to more potential buyers, and you'll only have to pay a percentage of the sale price if the product sells through the promoted ad. You can define your rate (the higher – the more people will see it). I recommend working with up to 5%.
The "Buy It Now" feature allows buyers to send you an offer for your listing. In some cases, they'll submit an offer for a few dollars below, and you'll have enough profit to close the sale. If their offer was too low, you could send a counteroffer. This feature also helps convert many potential buyers into customers.
5. Automate Your Business
Words cannot stress it enough. You can try doing everything manually. In fact, I encourage it at the start, so that you understand how much time you need to spend on the small things and how much you are limited to expanding and making it to the big numbers without automation.
There is no way to make it to the big numbers in a successful eBay dropshipping business without the help of a dropshipping tool to automate your tasks. 
From uploading your products one by one or in bulk, searching for the best selling items, automating your orders, updating tracking information, sending custom messages to buyers after purchase, handling returns, customer service, price and stock monitoring, a full overview of your store performances, ability to work with multiple suppliers and many more features that I forgot to mention.
AutoDS is hands down the only tool I need to handle my dropshipping business.
6. Get Rich Quick Scheme?
My final tip is – dropshipping is not a get rich quick scheme. As tempting as it is to know that you can be your own boss and make money from just having a computer and an internet connection, you need to know that it requires real, hard work. 
Build your store slowly. Do not list too many products at once. eBay keeps an eye out for suspicious activity in beginner seller accounts. 
With proper knowledge, the right tools, hard work, and patience – the results will follow. That is why it's essential to connect with dropshipping communities and stay up to date with dropshipping blogs and knowledge databases.
Wrapping it up
By reading this, it means that you finished reading the whole article and now you know how Liran Zablo, an international dropshipper is able to run a successful eBay dropshipping business.
If you are looking to start a dropshipping business, now you have everything you need to know. Also, feel free to comment below if you have any questions that would like to ask Liran or the AutoDS Team. They will be more than happy to answer.