In the eCommerce industry and in dropshipping specifically, there are plenty of exciting and inspiring dropshipping success stories that can be found. We love shining light on those that made something out of nothing and become online entrepreneurs with no prior experience. 
We have come to share with you stories of multiple accomplished dropshippers. From how they got started, their scaling methods, secret tips, and so much more. 
Today we bring you the extra special story of Mordechai Arba, who went from working as a web developer to running multiple 7 figure dropshipping stores. That led him to build his own dropshipping tool, all in the span of only 5 years.
Keep reading to learn about Mordechai's dropshipping journey, how he founded EcomHunt, and what kind of tips he shared with us in his interview with us.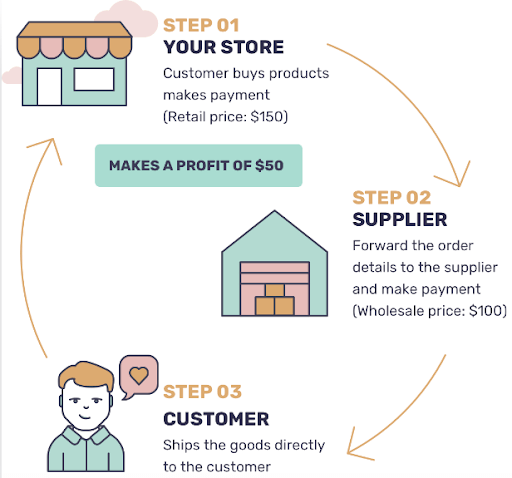 Dropshipping is selling a product in an online store without holding physical stock. Once there is a sale, the seller (aka dropshipper) gets paid for the product and then purchases it from his supplier directly to the buyer's shipping address.
This way, the seller will not have to deal with any stock, shipping, or anything. This means there is no big investment necessary to start.
A Bit About Mordechai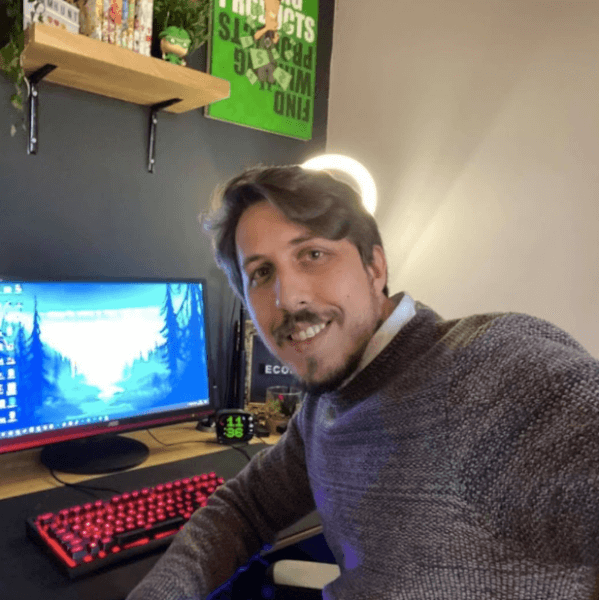 Mordechai was born and raised in Israel. From a young age, he was interested in all things tech. In high school, he started learning web development and then got into graphic design.
Once he was well versed, he worked on some projects. That is how he earned a living throughout his time before graduation and joining the IDF.
Early on, he started thinking of online business ideas to get involved in and develop. He started young and knew he aspired to be an online entrepreneur.
Before ever getting into eCommerce or even hearing about dropshipping, he developed a dating app. It was designed to be somewhat of a combination of Tinder and Instagram. Within just three years, the app had gotten 3 million downloads.
Needless to say, this was the start of Mordechai's career, and it really paved the way for even more exciting things to come. 
How Mordechai Started Dropshipping
So, besides how, there is also the "why?". Mordechai's app had been a success. He was working in a field he loved; everything had fallen into place. During this time, he had gotten married, and soon after, he and his wife started a family.
To spend more time with his wife and kids, he started searching for his next online adventure, which is where this dropshipping success story begins. He wanted to do something online that wouldn't require as much time and effort as developing apps or websites but would still be profitable enough to serve as a main source of income.
Mordechai started brainstorming ideas. He was looking online in groups, forums, asking friends until he finally came across the term "dropshipping." Now, remember, this goes back to 2013-2014. Dropshipping wasn't nearly as developed a field like it is today. 
His First Steps Into Ecommerce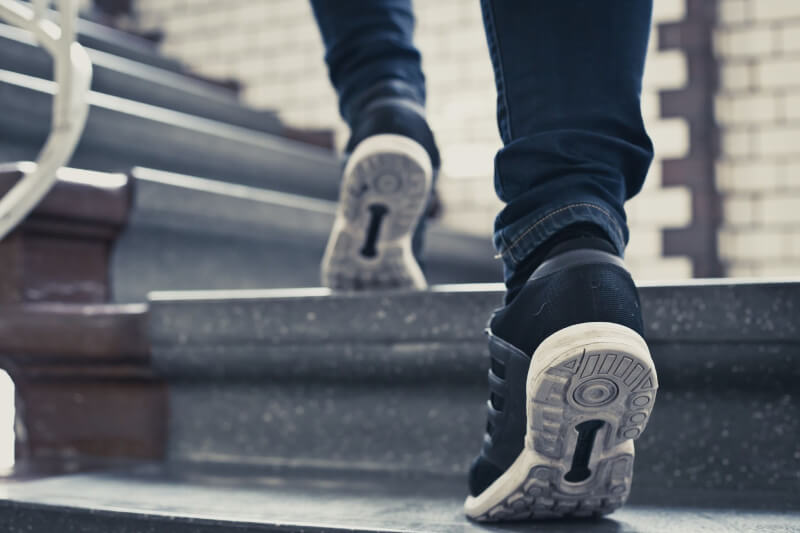 The first concept he went with was print-on-demand dropshipping. Back then, there was one big platform for it, called Teespring. There was no need to create your own eCommerce store then.
There was a ready-made marketplace to sell on. 
Of course, it is not as easy as it sounds. In his interview with our CEO, Lior, he mentioned he lost 5,000 dollars off the bat by testing different shirt designs. 
There was a lot of trial and error, which led him to seek help. He eventually stumbled upon a very helpful guy who told him about a Facebook group for dropshippers.
They made a deal that Mordechai will use his affiliate link to sign up to Teespring for him to get a commission, and in return, this guy would help him in this POD niche.
He was very generous with his time and had taught him all about Teespring and how to manage his listing there.
With time, he even shared product finding methods with Mordechai. In his first month after receiving guidance, Mordechai was able to make a 5 figure profit. He was off to a great start and slowly wanted to scale and branch out. 
Step 1 to Mordechai's Dropshipping Success: His First Shopify Store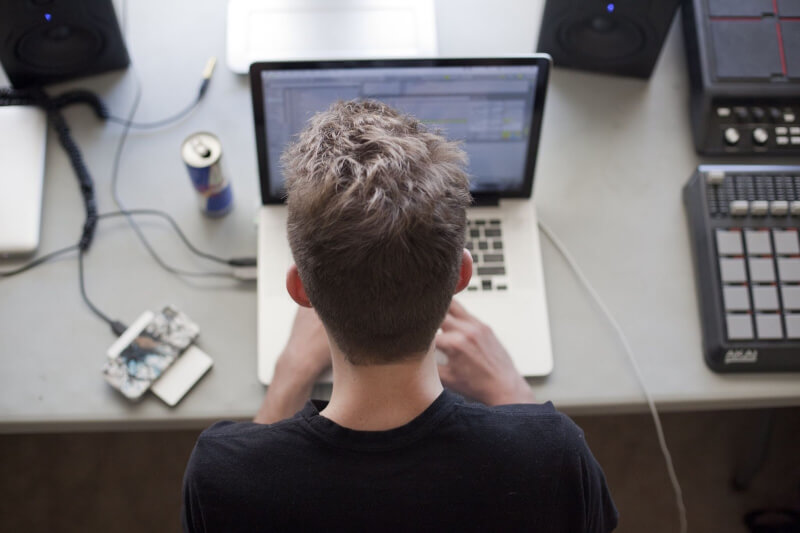 After putting time and effort into Teespring and having it pay off, Mordechai had shared his dropshipping success story with a friend. This friend was an online entrepreneur himself and was also making money from eCommerce.
One day he got a call from this friend, in which he shared a new way of selling online called Shopify. It was new to them both, so his friend said, "let me test it out for a few weeks and let you know how it goes." 
Mordechai got a call back from his friend within just a few days, telling him to jump on it as soon as he can, getting Mordechai super excited. After reading a bit about it, he realized all he had to do was start an online shop, advertise the products, drive traffic, and sales will start rolling.
He decided to pivot from print-on-demand and start dropshipping other products. 
The first niche he chose was jewelry, with the products being necklaces and bracelets. The first supplier he used was AliExpress.
Mordechai's Shopify store made its first sale within just a few short days. This is thanks to the prior experience he acquired and with help from his friend too. 
Step 2 to Mordechai's Dropshipping Success: Building Multiple Shopify Stores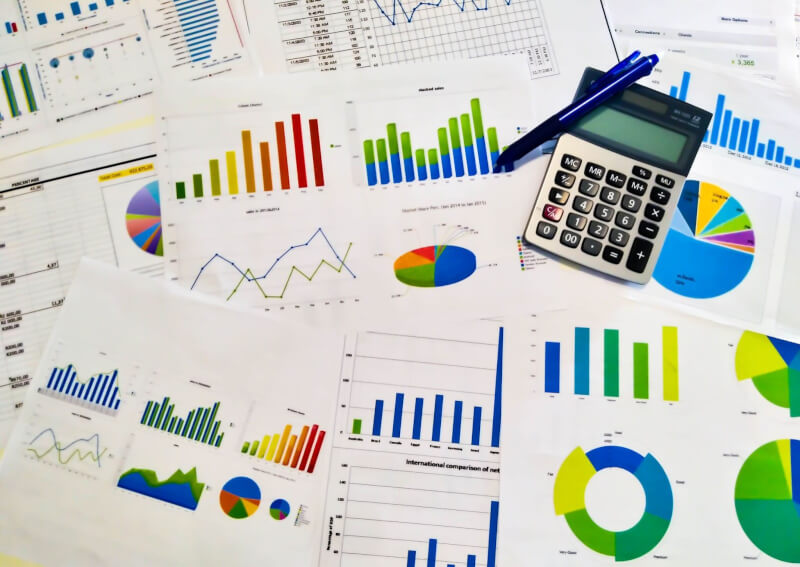 After seeing the success from just one Shopify store, Mordechai knew he had to go on and create more Shopify dropshipping stores. There are endless niches and products to sell, so why not?
The next stores were not as immediately successful. Some time had passed since his first store, and by then, there was already much more competition. The next stores he launched took between a week and two weeks to get their first sales.
Of course, this depends mainly on the creativity behind the ads used and the product. Additionally, niche/type, along with the campaign budget, also contributes to it.
He continued to more stores with new niches, which led him to scale to multiple 7 and even 9 figure stores.
As time passed, he was met with all sorts of obstacles and complications. His stores were stable and doing well at this point, so he took his time and shifted it by trying to solve those problems. 
Step 3 to Mordechai's Dropshipping Success: The Start of EcomHunt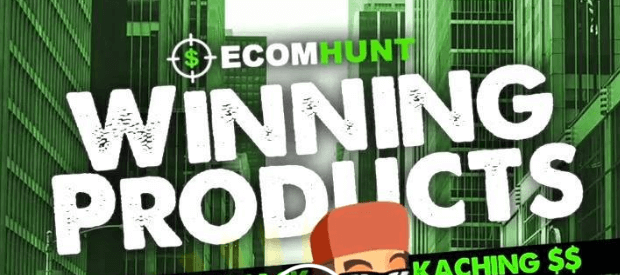 Similar to how Lior Pozin founded AutoDS, Mordechai was just looking to solve a personal business problem. He saw how much time went into finding products and testing them, he knew something had to be done.
What started as a way to try and help his business turned into a dropshipping tool that would serve to help dropshippers worldwide.
In 2017, Mordechai began his journey to creating a product research tool. He realized this could be huge for the dropshipping community and wanted to share it with the world.
He developed and implemented tools for product testing, which are included in his platform, and establishing a successful startup from the ground up.
Nowadays, EcomHunt also offers dropshipping courses, both paid and free. They have a big community of over 70,000 followers and want to help people start and succeed with their dropshipping businesses.
Mordechai's Favorite Tips For A Successful Dropshipping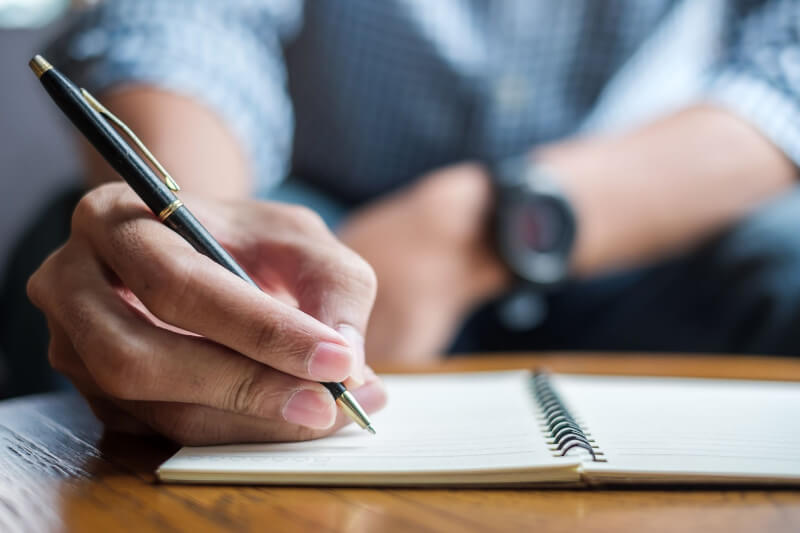 Oh yes, you read that right. We asked Mordechai, the EcomHunt CEO, to share with us some of his best tips!
Instead of giving us the usual product-finding methods or automation features we always hear about from dropshippers, Mordechai surprised us with what he said. 
One Product/Niche Store vs. General Store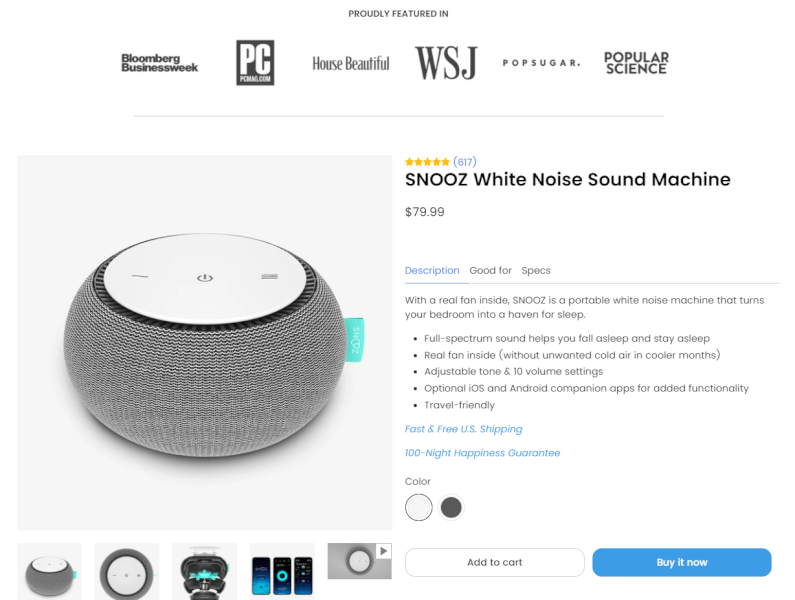 We all know this is a common debate when it comes to eCommerce. Do I dedicate a store to a certain niche, therefore appealing to a specific audience or limiting the audience to my store, or do I create a general store with a mix of niches/products and have something for everybody? 
Well ladies and gents, when we asked Mordechai what he thinks is better, his answer was, "There is no right answer"…, Which honestly is the ONLY right answer.
He did go on to say that a one-product store can be a bigger hassle and may be more expensive to start. This is some food for thought.
Imagine you build up a whole store dedicated to one product, and suddenly it doesn't sell as well as you thought.
You then have to start from scratch. Or, what if it does sell for a while but then stops selling? Same outcome.
It isn't impossible to do, but it would be easier to edit and optimize your store if it were a general store rather than now having to rebrand or create a new store completely. 
Product Testing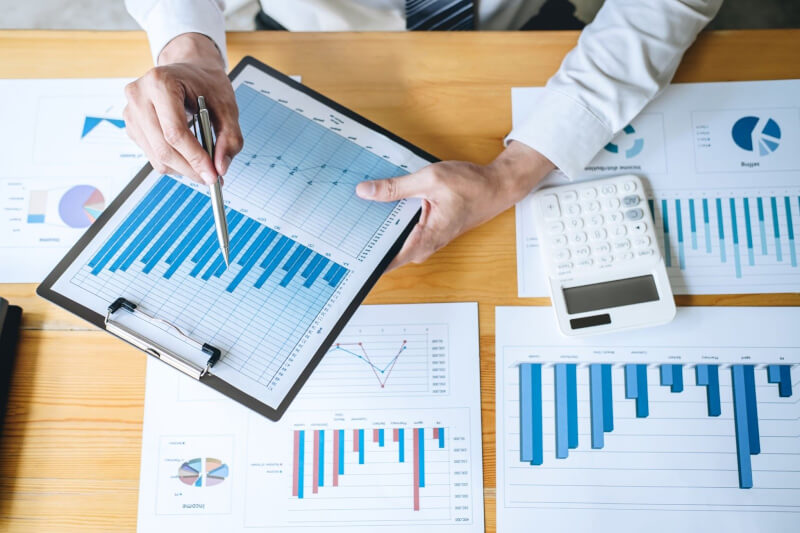 The second big tip Mordechai shared with us was about keeping cool when testing products. This might sound obvious but definitely gets forgotten with time. Emotions tend to get the best of us, and when we pour time, effort, and money into things, even more so.  
Testing products and/or niches can go in two different ways.
1. If you are trying to sell a random product you don't care much about besides being profitable, you might give up too easily when it doesn't sell. Establishing guidelines to go by is the way to go. Don't bail too soon and see what you can do to get sales rolling.
On the other hand, selling a product you love or something from a niche you are passionate about can be amazing! It will be fun since you're excited about it. But what if it doesn't sell? 
2. Often dropshippers will find it hard to detach emotion. They will want that product to sell and be successful and not know when to call it quits. That doesn't end well since they will keep pouring their time resting ads and investing in campaigns when really they should just move on to the next product.
It is crucial is knowing how long to give a particular product and when to call it quits. Staying level-headed is a must! 
Product Price / Profit Margin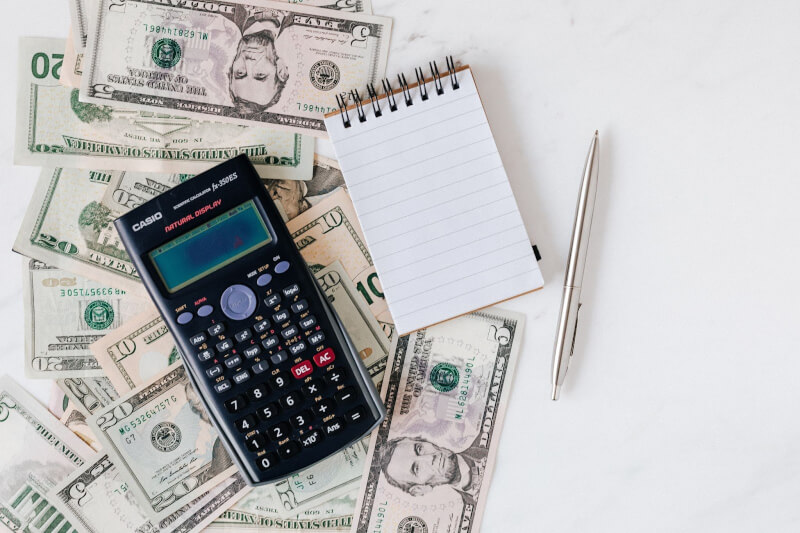 One of the last questions asked in Mordechai's dropshipping success story interview was regarding product prices and product profit margins. This answer was more "personal" than technical, but regardless, we loved it!
Mordechai put it like this. He recommends not focusing on profit at the beginning. Sales should be the priority, not profit. He says to price your products low to get in the game and start raking in sales. Then slowly increase prices and go for higher-priced items to increase profit margins.
Sales will motivate you and push you to continue. It might sound silly, but try it, and you will see. The more sales you make, the more driven you will be and the more fun you will have with it.
At the end of the day, this is a job. A job from home or anywhere in the world, but still, it is work. You might as well find joy from it since you will be investing time and energy.
Not to mention, scaling your business will happen faster and more easily if you are happy and enjoying what you are doing.
Additionally, a crucial part of scaling your dropshipping business is by automating daily tasks. 
Conclusion 
While Dropshipping is the most profitable online business model, it doesn't mean it is easy. Today, it is less because of a lack of knowledge, and mostly due to a lack of motivation. That's one reason why we create these dropshipping success stories, as inspiration goes a long way.
Dropshipping content is widely available today. Whether you find a dropshipping guru you like and buy their course or take advantage of the endless free info from blogs, YouTube, forums, Facebook groups, and so much more.
Lucky for you, our dropshipping community is full of helpful hands. Additionally, we have a FREE A-Z Shopify course that will teach you everything you need to succeed.
Still not sure dropshipping is for you? Take a look at some of our other inspiring stories that will make you rethink your 9-5 job.