With the current growth in online shopping, it's no wonder many entrepreneurs are beginning to venture into the eCommerce business. Today, one of the most popular eCommerce models is dropshipping. But what does it takes to become a successful dropshipper?
Before we proceed any further, let's define what dropshipping is. Dropshipping is a lucrative business model that requires little to no upfront investment. Overall, it's a low-risk and high-reward business model.
According to Statista, the dropshipping industry was valued at 128.6 billion USD in 2020. The market can expect an increasing trend, reaching about 476.1 billion USD by 2026.
With this in mind, the increasing trend is proof that dropshipping is indeed a promising and profitable business worth entering today. So, if you're an aspiring eCommerce entrepreneur, take a look at this step-by-step guide to become a dropshipper. In this article, we'll learn the basics of dropshipping and all you need to become a pro dropshipper.
What Is Dropshipping And How Does It Work?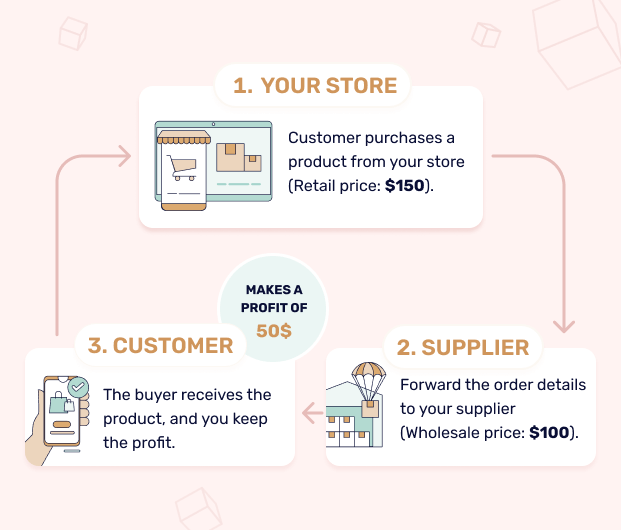 Before we dive into action, let's first talk about an overview of the dropshipping process. As we now know, dropshipping is a low-risk eCommerce model. It is because we fulfill customers' orders without the need to maintain physical stocks of the products we sell.
In general, there are three steps in the dropshipping process:
Step 1:

A customer orders an item from your store

Step 2:

The dropshipper purchases the product from a supplier

Step 3:

The supplier ships the order directly to the customer
Now, let's begin with the first step to dropshipping. The dropshipping process starts when a customer orders from our online stores. Then, the customer pays for the store price of the item.
After the customer places the order, the dropshipper purchases the product from the supplier. On the supplier's website, we enter the customer's details and pay for the item's original cost.
Once the customer's shipping information is ready, the supplier prepares and ships the order directly to the buyer. Finally, when the order is fulfilled, we gain a profit which is typically the difference between the price we purchase from our supplier and the price our customer pays us. With this in mind, dropshippers should price their products at a higher cost than the price of their supplier to ensure a profitable sale.
11 Steps To Become A Dropshipper In 2022
Up next in our journey to becoming dropshippers is acquiring a comprehensive knowledge of the different processes involved in running our business. This is crucial as without this knowledge, we will struggle to succeed in our dropshipping venture. When we are equipped with the proper resources and information, we can scale our business to new heights! 
With that said, let's explore the essential steps to becoming a successful dropshipper:
Step 1: Finding Dropshipping Products
First and foremost, we need to find trending products to dropship. Here, product research plays a crucial role for us to come up with items that will suit the demands of our target audience. Remember that offering the appropriate products to the right market is one of the factors of dropshipping success.
To help us discover top-selling dropshipping products, we can adopt the following strategies:
AliExpress Dropshipping Center

Supplier Product Research

Competitor Product Research

AutoDS Product Research Tool
To begin, we can find low-cost but in-demand products at the AliExpress Dropshipping Center. Moreover, this dropshipping platform provides specific product analytics, such as sales performances. We can discover the best-selling products that will help us convert leads into buyers from this information.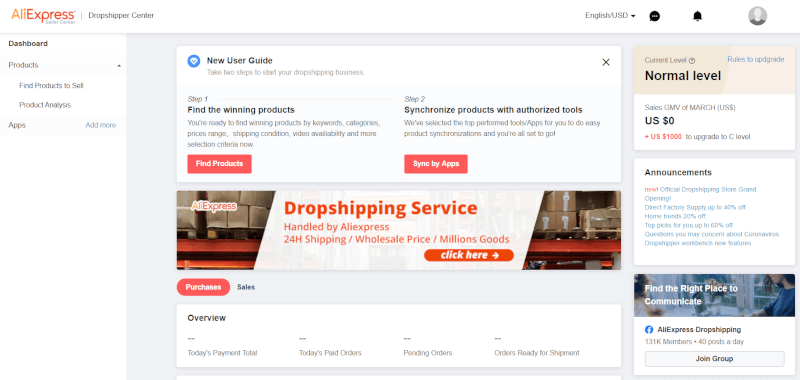 Another strategy that we can employ is discovering top-sellers and new releases on suppliers' websites. Likewise, it's crucial to check customers' reviews of prospective products to ensure clients' satisfaction with such items.
For example, we can go to Amazon's Movers and Shakers to explore the current trends regarding products' sales ranks. Finally, knowing what's trending on suppliers' websites will hint at the products that customers purchase the most. Therefore, we can utilize this information and optimize our product catalog.
Besides the previous methods, we can also uncover what products work best for other sellers by conducting competitor research on various selling channels:
eBay

Shopify and Wix

Facebook Marketplace 
Competitor Research On eBay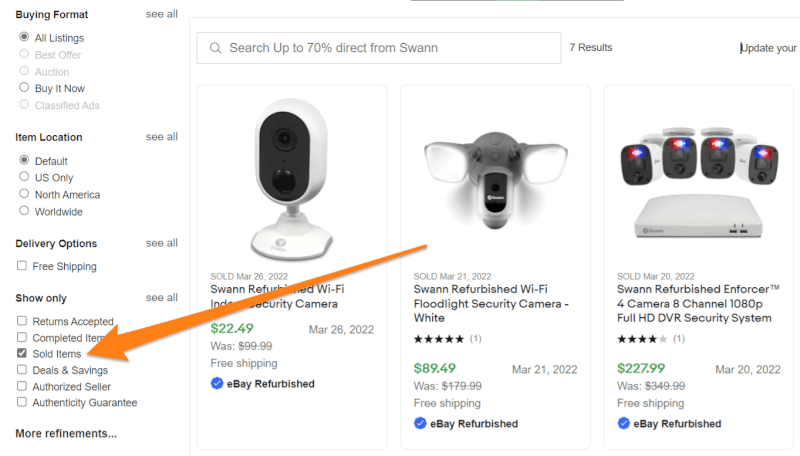 When searching for hot-selling products on eBay, set search filters for a more specific result like the product category. For example, we have electronics, home improvement, apparel, accessories, and more best-selling product categories. Then, you can sort the search results by "Sold Items" on the page's left sidebar.
Doing so will give you an idea of the items recently purchased from eBay. By knowing recent customer purchases, we'll have an idea about the in-demand items in the market today. 
Competitor Research On Shopify And Wix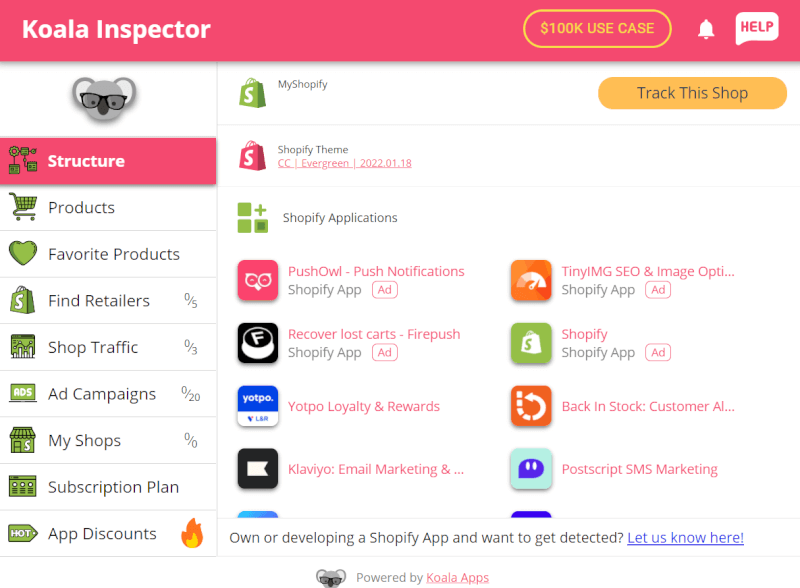 For Shopify and Wix, we can utilize the Koala Inspector to uncover the success behind other dropshipping stores. Using this tool, we can get hold of other sellers' metrics, such as product sales, marketing strategies, and reliable suppliers.
Finally, with the help of the Koala Inspector, we can get fresh product ideas and test their sales potential in our dropshipping stores. Then, when these items sell well in our stores, we can add similar variations to help maximize our profits.
Competitor Research On Facebook Marketplace
Since Facebook Marketplace is a new dropshipping platform, we can simply list bestsellers in our niche from our suppliers. In turn, we'll get free organic traffic and sales if the product is in demand.
In addition, we can get organic traffic when customers visit our stores upon finding our pages in search engine results. Moreover, Facebook Marketplace has low competition, so selling the right pieces will likely lead to massive sales.
Concluding our list of the best product research strategies is the AutoDS Product Research Tool. It is an easy-to-use product finding software for dropshippers.
This dropshipping tool enables access to trending products, including their categories, suppliers, prices, shipping, warehouses, etc. Using the AutoDS Product Research Feature can save us time when searching for our next winning products.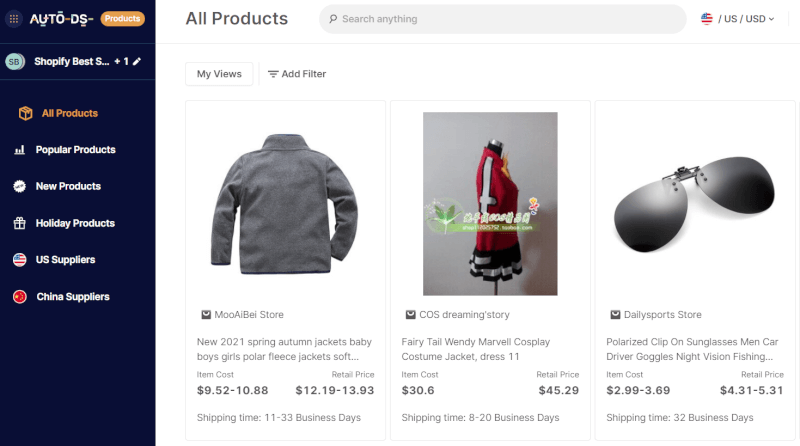 To top everything off, we can use the product research dropshipping spreadsheet to narrow down the best product ideas using the product finding methods above. We can compare and pick items with high sales potential using this tool.
Beginner's Tip: When looking for products to sell, avoid offering trademarked or illegal products since they go against intellectual property rights and eCommerce community policies. 
Step 2: Choose A Supplier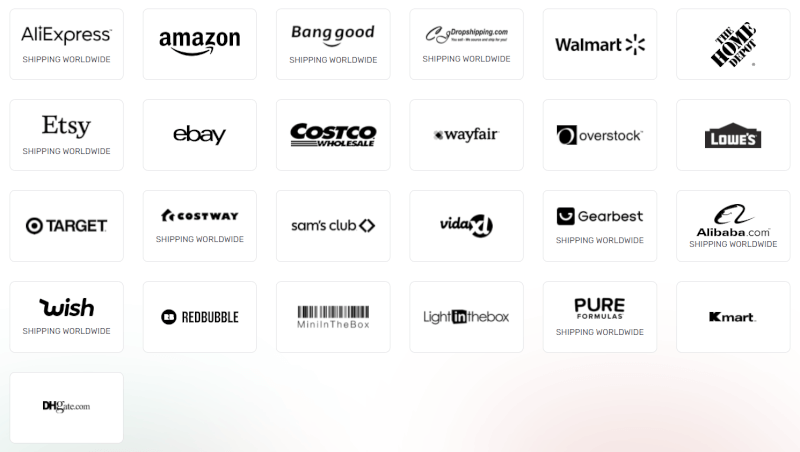 After narrowing down our winning products list, we need to find reliable suppliers to source these items. When choosing our suppliers, we should look for the following attributes:
Top-quality products

Fast shipping times

Excellent customer service

Clear return policies
When selecting our dropshipping suppliers, we need to pay attention to the variety and quality of their products. Remember that the standard of our products speaks about the quality of our business. So, we must only dropship products that satisfy our customers' preferences.
The next feature to be on the lookout for is the shipping speed of dropshipping suppliers. The shipping times depend on many factors like the origin and destination of products. Regardless of this, we must ensure that our suppliers can deliver our customers' orders in the most reasonable time possible.
Furthermore, buyers expect to receive an outstanding customer experience in exchange for their shopping expenses. With this in mind, we have to work with suppliers who can offer excellent customer service to dropshippers. Take note that the kind of service we receive is what we extend to our customers.
In relation to this, we have to address concerns like returns and refunds efficiently. To do this, we must thoroughly check our suppliers' policies on returns so that customers will be fully aware of these guidelines.
Therefore, if our dropshipping suppliers meet these requirements, we can guarantee customer satisfaction and long-term success for our online business!
Working With Multiple Suppliers
To maximize our dropshipping stores' processes, we need to work with multiple suppliers. Working with multiple suppliers ensures that our business processes continuously run smoothly and efficiently.
One way to do this is by sourcing different products from several suppliers so we can offer a variety of items in our stores. Additionally, sourcing products from multiple suppliers means more freedom when selecting shipping arrangements and return policies.
Remember that quick shipping times and practical return policies are crucial for our business. These processes help us deliver quality service, thus resulting in customer satisfaction. If we can fulfill customers' expectations, we'll obtain a loyal customer base.
To help us choose our suppliers, we can rely on AutoDS, which works with the best dropshipping suppliers in the market. These suppliers support the automation of product importing, price/stock monitoring, and order fulfillment. Remember that dropshipping automation helps us save time, so we can spend our time expanding other aspects of our business instead.
To cite a few examples, here are three excellent dropshipping suppliers to work with:
AliExpress

Amazon

Banggood
AliExpress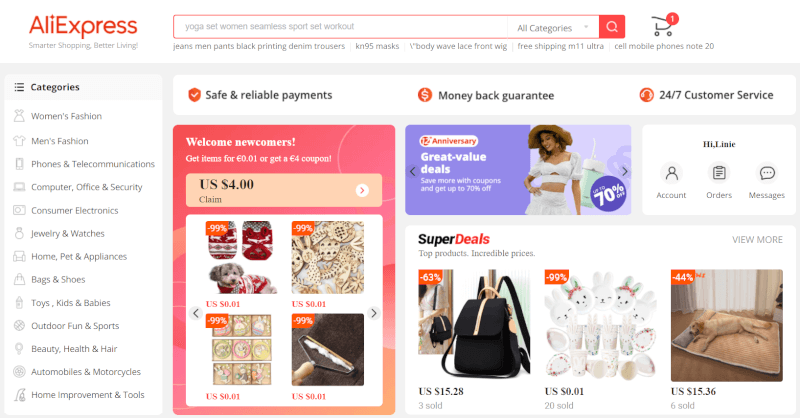 AliExpress is a China-based dropshipping supplier known for its vast selection of over 100 million products onsite. Also, this dropshipping platform boasts competitive prices, low competition, and global shipping. As a result, working with this dropshipping supplier will help us gain huge sales in no time.
Amazon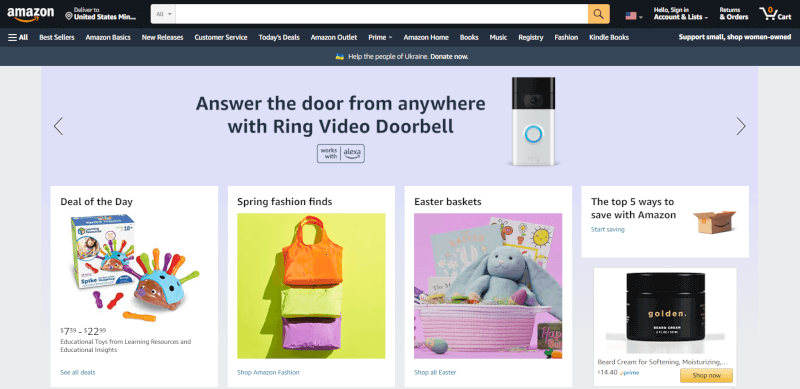 Amazon is one of the largest organizations in the US that offers millions of product choices under different niches. Moreover, Amazon provides 2-day shipping in the US and extends superb customer support to its clients. So, many dropshippers trust Amazon because of the reliable products and services it offers.
Banggood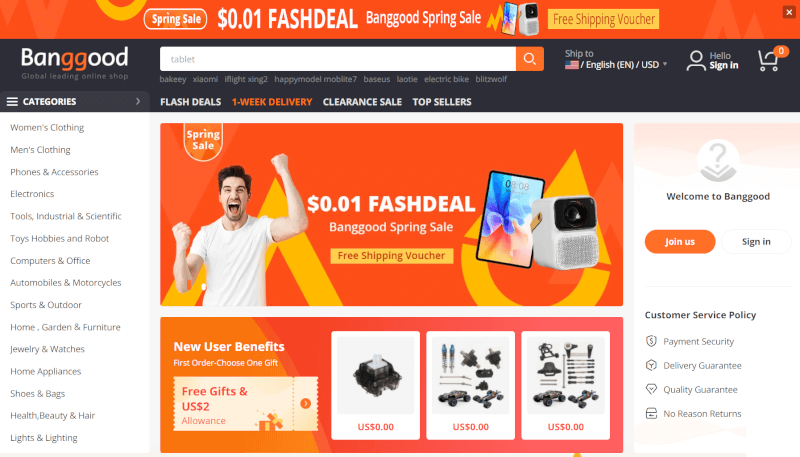 Banggood is a dropshipping-friendly supplier that offers low prices for thousands of trending items. In addition, Banggood is a one-stop-shop that covers a vast selection of niches and has low market competition. Thus, sourcing products from this supplier can help you gain significant profits.
Step 3: Select A Selling Channel

The next step to becoming a dropshipper is to select a selling channel where you can offer your products to customers. Generally, we have two types of selling channels: marketplaces and customizable websites.
On that note, marketplaces are existing websites where we can add our products for sale. Meanwhile, customizable websites allow us to build our stores from scratch, enabling a customized domain name. Both types of selling channels offer global audience targeting, which means we can reach customers all over the world.
Without further ado, here are the best selling platforms in the dropshipping scene:
eBay 

Shopify

Facebook Marketplace

Wix
eBay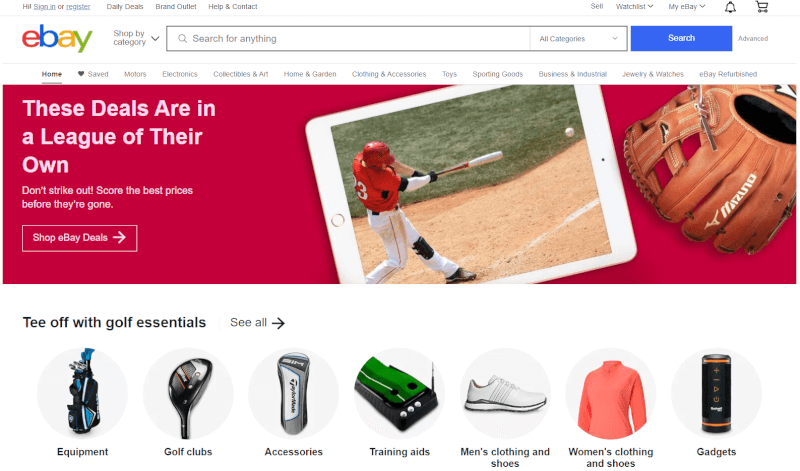 eBay is the world's second most visited marketplace in 2021. Here are the benefits and drawbacks of working with this top-notch selling channel:
Pros:
Free organic traffic

Free seller account

Free listings of up to 250 products
Cons:
Expensive selling fees

Less store customization

Vast market competition
One of the prevailing benefits of working with eBay is its free organic traffic. Due to the millions of users on its website, many customers can come across our stores.
In addition, eBay offers sellers free accounts that let them list up to 250 products without additional charges. When dropshippers opt to increase their listings, they can choose from any eBay subscription plan.
However, dropshipping on eBay entails expensive selling fees and less store customization. Finally, the significant market competition on eBay can sometimes hinder us from maximizing our profits.
Shopify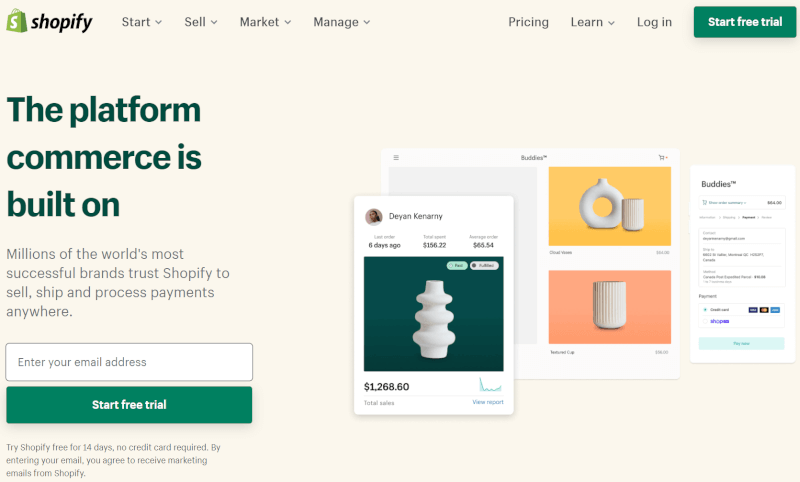 Another excellent selling channel is Shopify, which generated about 5.1 billion USD in total sales by its merchants in 2020. Working with this popular sales platform offers the following advantages and disadvantages:
Pros:
No listing limits

Fully customizable store

Collects customer information
Cons:
No organic traffic

Store subscription fees
Unlike eBay, Shopify allows us to customize our stores fully. Additionally, it enables us to list millions of products without limits. Through these features, we can maximize our product listings and store appearance, attracting more customers.
Moreover, Shopify lets us collect customers' information like their email addresses whenever they visit our stores or click our promotional ads. Later, we can use these contact details for email marketing.
Behind these benefits, Shopify also has some disadvantages. One of which is no organic traffic on our Shopify websites. To manage this issue, we need to allocate a marketing budget to get customers to visit our pages.
Lastly, Shopify offers a free trial account, but we have to pay for monthly subscription plans when this period expires. Subscribing to these plans allows us to operate our Shopify stores continuously.
Facebook Marketplace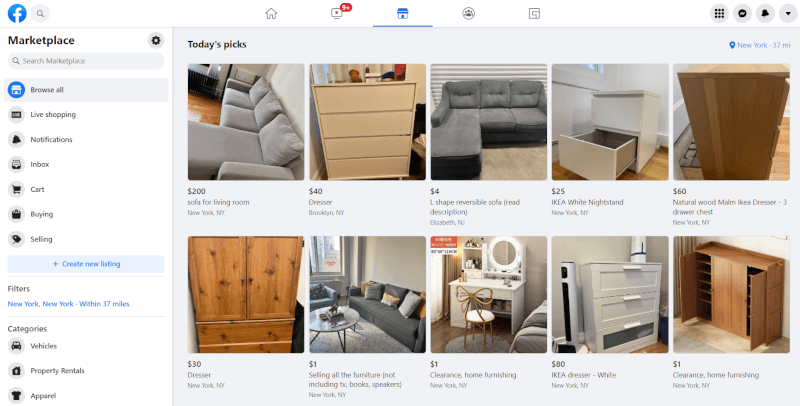 Next up, Facebook Marketplace hosts about 250 million active stores globally. The following are the pros and cons of the new dropshipping marketplace:
Pros:
Less competition

No subscription fees

No starting investment
Cons:
Only available for the US market
Being reasonably new to the dropshipping scene, Facebook Marketplace has low competition. Also, there are no subscription fees as long as you have an active Facebook account. As such, customers will have more confidence in our business since they know they're dealing with real people.
Generally, it's easy to add products on Facebook Marketplace since it doesn't require an initial investment. Additionally, it provides personalized product suggestions to customers, depending on their needs and preferences. Once again, helping us scale our dropshipping business.
However, Facebook Marketplace only serves the US market. In addition, we must hold US citizenship to enable shipping to all US states. Otherwise, Facebook restricts us from dropshipping to only one region.
Wix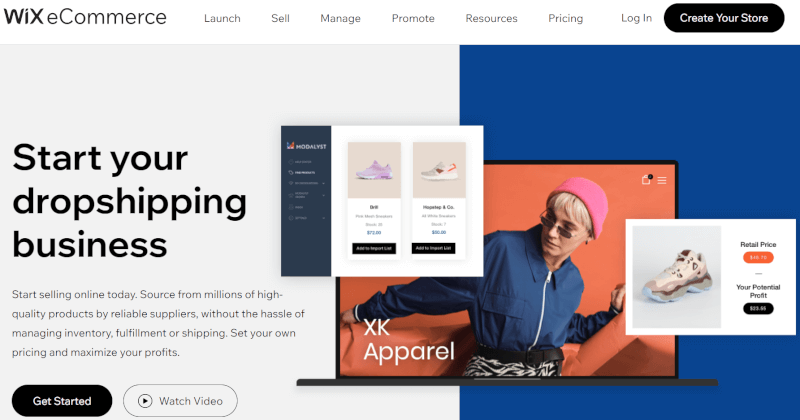 When we speak about the largest selling channels, Wix is undoubtedly on the list. To prove this, Wix is now home to 200 million sellers worldwide. This eCommerce website creation tool gives dropshippers the following perks and drawbacks:
Pros:
No seller limits

User-friendly templates

Low startup investment

Several payment options
Cons:
No organic traffic

Monthly fees 
One primary advantage of working with Wix is that there are no selling limits, meaning we can list endless products in our stores. Plus, we can customize our stores to give customers a convenient shopping experience. We have numerous templates to choose from that will surely make our stores appear professional and enticing.
Another benefit that Wix offers is its low startup investment. Generally, creating an account in Wix is free, but we start paying charges when connecting our domain and removing ads from our pages. Additionally, we can settle payments through flexible payment methods, such as PayPal, credit cards, and other options.
Unfortunately, Wix has no organic traffic. As a result, we need to incorporate effective marketing strategies, so customers can easily find our stores.
Step 4: Find A Dropshipping Automation Tool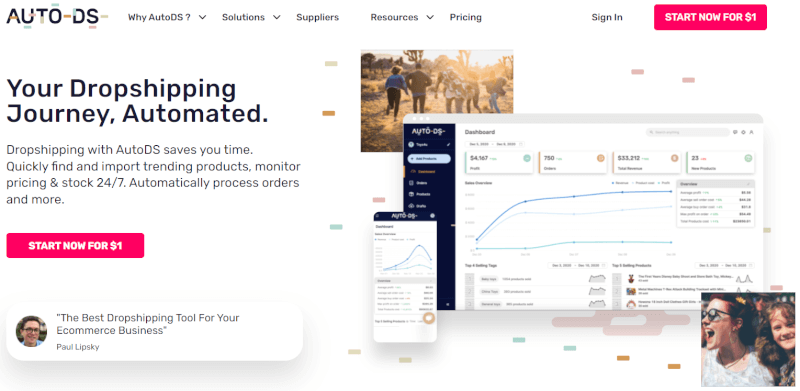 Now that we have our suppliers and selling channels, it's time to automate our dropshipping business. In general, we can manage our dropshipping business manually or automatically.
Typically, running a dropshipping business manually requires us to purchase customers' orders from our supplier websites. Then, we input customers' details one by one, including their shipping address. Likewise, we have to manually monitor and give updates on the orders from time to time.
That's why automation is here to help us eliminate the tedious process of manually managing every transaction. Moreover, a dropshipping automation tool allows us to scale our business by taking care of day-to-day operations. As such, we can dedicate our time to customer service and marketing instead of manually handling other tasks like order fulfillment.
With that said, AutoDS is a top-grade automation software in the dropshipping scene. Additionally, this dropshipping tool enables automation while working with any of the 25+ dropshipping suppliers above. Likewise, working with AutoDS means we can automate the following processes:
Product research

Importing products

Order automation

Price/stock monitoring
With AutoDS, we can conduct product research with their convenient tool to find best-selling and top-quality products. Once we have products in mind, we can utilize AutoDS' automated importing methods to add products to our stores.
Furthermore, this dropshipping solution offers order automation that automatically collects and forwards customers' information from our stores to our suppliers. Also, it provides price/stock monitoring that tracks changes in prices and stocks on the suppliers' side to ensure our business is constantly optimized.
So, with this information in mind, you can jumpstart your dropshipping venture with AutoDS for only $1! With AutoDS, you can sit back and enjoy the benefits of automating your business.
Step 5: Create Your Dropshipping Website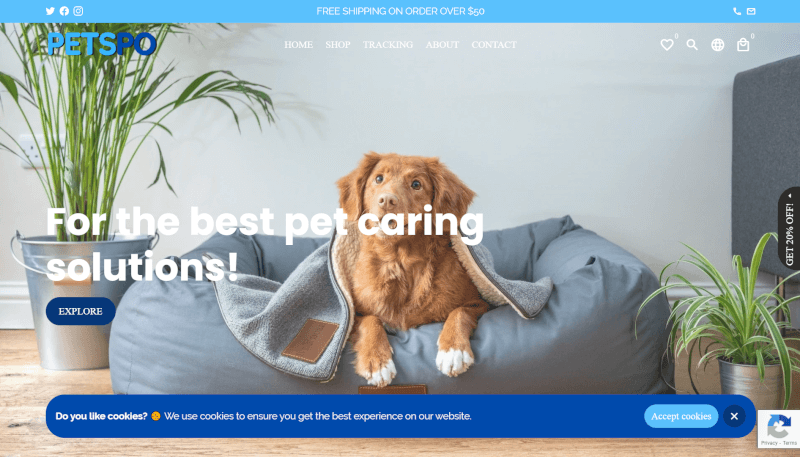 The fifth step to becoming a dropshipper is creating your dropshipping website. A dropshipping website is an online platform where you sell your products and present business information.
Specifically, it is an avenue where suppliers connect with your business; customers find products while tools manage your business processes.
Let's explore the different dropshipping websites for our business below.
Facebook Marketplace Website
As one of the most popular dropshipping platforms, Facebook Marketplace offers free account sign-ups. Although we cannot create a storefront, the platform has a new feature called Facebook Shops, which AutoDS will soon integrate with. 
By utilizing this feature, we can continue optimizing our dropshipping store with business automation while also customizing it to fit our brand! Thus, soon enough we will be able to have a storefront on Facebook.  
eBay Dropshipping Website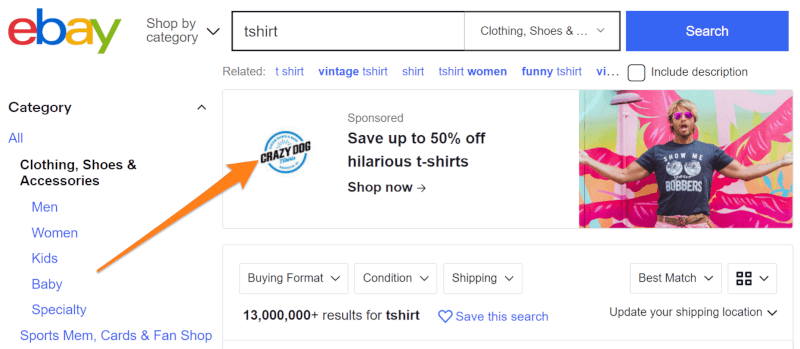 Next up, eBay is a sought-after selling channel that provides free seller account registrations. Plus, we can customize our storefronts and add featured products to our eBay store. Besides that, eBay allows us to add a cover image, logo,  featured categories, and other relevant information to help boost our sales.
Shopify and Wix Dropshipping Websites
Another set of excellent eCommerce platforms is Shopify and Wix. However, getting organic traffic to our websites can be challenging on these selling channels. Nonetheless, we have more potential to increase our profit margins by incorporating the proper branding solutions into our stores.
Before our buyers can check out our stores, we first need to set our front pages, business policies, product pages, return policies, and shipping options. Having all this information available on our dropshipping websites can help customers understand how our business works.
Step 6: Import Your Products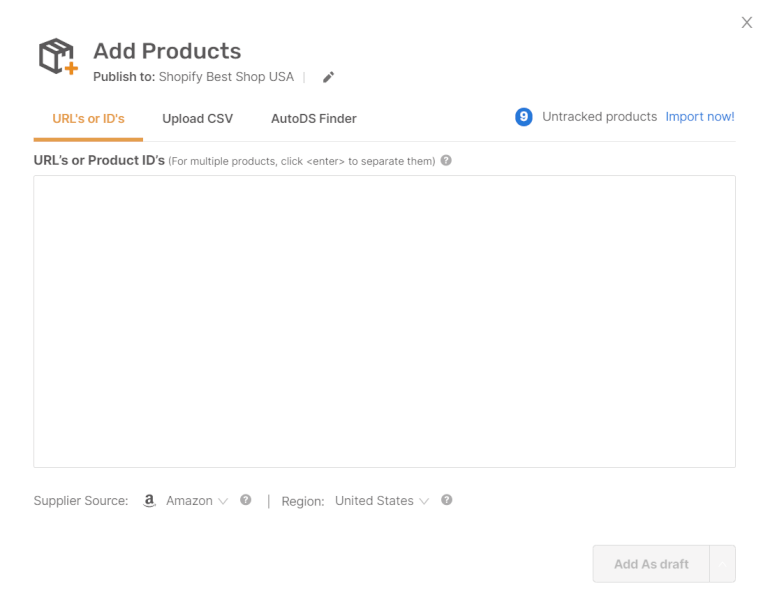 After setting up our dropshipping websites, we can now start importing products. When we import products, we source them from our suppliers and list them on our sales channels. Generally, there are two product import methods: manual and automatic.
For the manual import method, we copy and download our products' information one by one from our suppliers' websites. Then, we paste and upload these texts and images to our selling channels. Doing this process consumes a lot of time and effort.
With that being said, we can opt for a more efficient process using the automatic import method. A dropshipping tool enables the automation of importing products. As a result, we can now automatically transfer products' information from supplier pages to our selling channels through a dropshipping platform.
Since the dropshipping software does the process for us, importing becomes faster. Therefore, import automation lets us save time and effort so that we can add more trending products in less time.
Among the dropshipping tools in the market, AutoDS is a top choice for business automation. As such, AutoDS makes dropshippers' lives easier with automatic product importing. In relation to this, it provides easy-to-learn automated importing methods:
One-click importer

Single product uploader 

Multiple product URLs/IDs

Bulk products
To demonstrate, let's go through the Single Product Uploader import method, which allows us to add one product URL/ID at a time.  
Single Product Uploader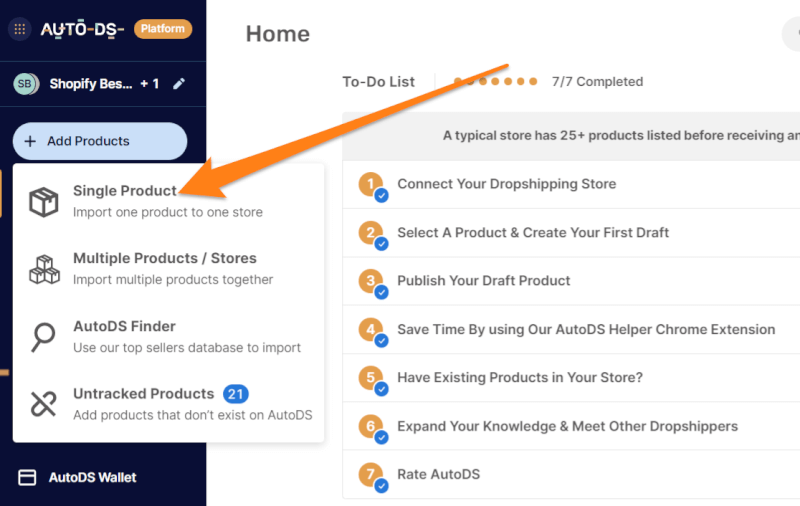 To start the importing process, you need to go to your supplier's website and search for the product you want to import. Once you find the item, copy the product's URL/ID from the supplier's page. After doing so, go to the AutoDS platform and click on the 'Add Products' on the left sidebar.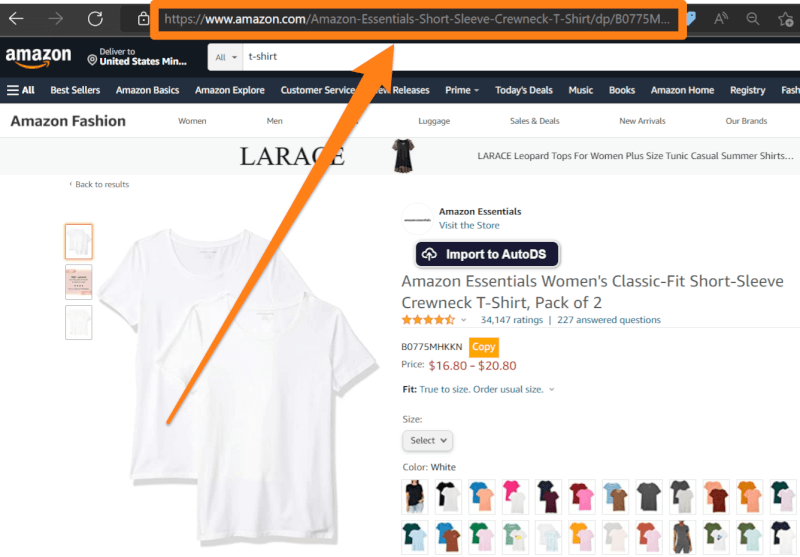 From the list shown, click 'Single Product.' Then, paste the URL/ID of the item on the space provided.
Next, click the 'Edit Now (Quick)' button. Then, a dialog box will appear on the top of the page, which signifies that the product is being moved as a draft. After successfully transferring the product, the item will be available on the drafts page.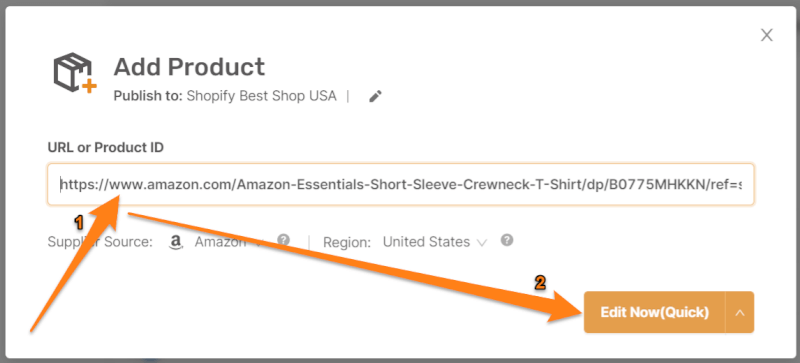 In the drafts section, you can start the optimization of your product. You can set or modify the item's titles, categories, tags, pricing, specifications, images, and other details. Remember that optimizing your product is essential since it helps your page rank well in organic web searches.
Once the optimization is done, click the 'Save' button to update the product information. Then, click the 'Save and Import' button to import the item to your selling channel.
At this point, the product will move from being a draft to the 'Products' page of the AutoDS platform. Finally, your product is live in your online store, and customers can start purchasing it.
It's just as easy as that! With the click of a button, you can start scaling your dropshipping business.
Step 7: Set Up Your Finances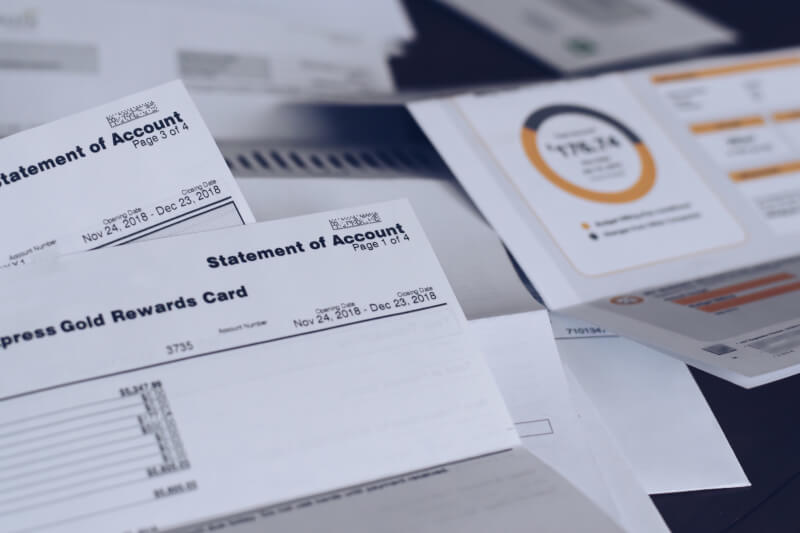 Before we move on to marketing our products and getting sales, we need to get our finances in order. When running a dropshipping business, it's crucial to know how to allocate your finances. Aside from this, you must also know your business' legal obligations.
In general, these are the financial processes we have to complete for our dropshipping business:
Business registration

Tax obligations

Financial accounts
To help us understand further, let's take a closer look at each financial process.
Business Registration
The first question here is, do you need to register your business? Most regions require the registration of companies; however, this rule may differ when it comes to dropshipping. When you're establishing your eCommerce venture, it's best to check the local policies to know whether or not you need to register your business.
Tax Obligations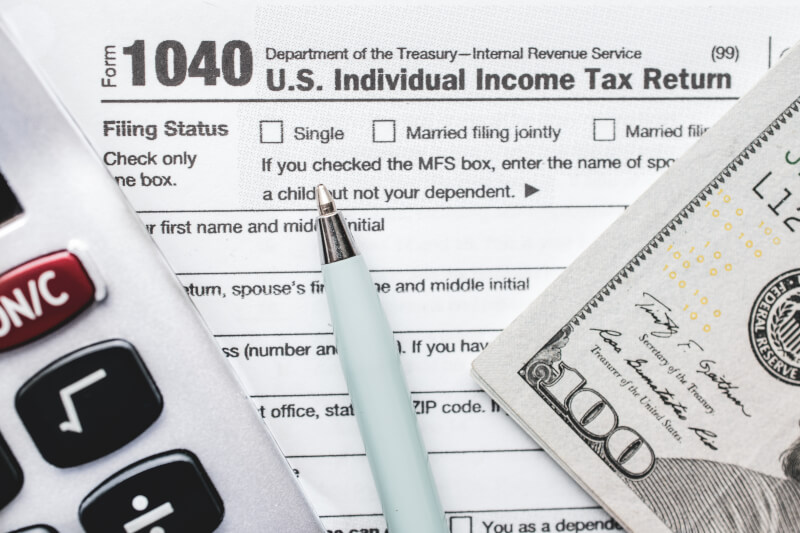 Next, is it necessary to pay for VAT and other dropshipping taxes? When running a dropshipping store, remember that you need to fulfill several tax obligations.
For instance, you need to collect sales taxes under the following conditions:
When the country where your business operates requires such tax

If a customer, who has the same state of residence as yours, buys from your store
In particular, marketplaces, such as eBay, automatically charge sales taxes from purchases and deduct this amount from dropshippers. However, the collection of sales taxes varies from one region to another. Also, other selling platforms rule out different policies on tax collections.
To avoid any confusion about tax obligations, it's recommended to consult a local accountant. In this way, you will understand how to fulfill your taxes concerning your dropshipping business.
Financial Accounts
Lastly, it's convenient to have checking accounts or credit cards, especially when running an eCommerce business. Having these accounts enables faster online transactions, such as payments or refunds.
Moreover, using cards when purchasing from suppliers can help you gain rewards or incentives. Finally, we can use these rewards or incentives to get discounts or other bonuses when purchasing from our suppliers.
Step 8: Online Marketing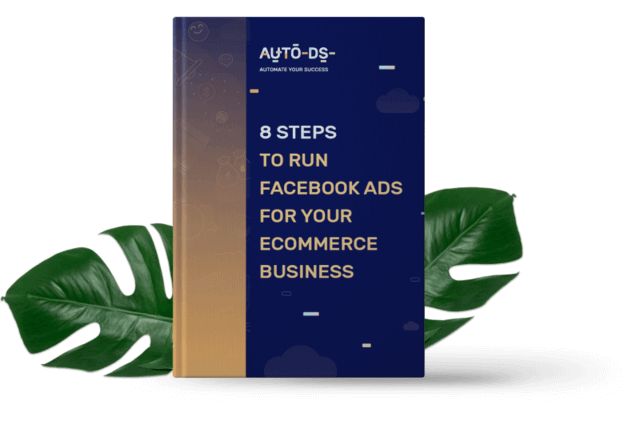 The eighth step in becoming a dropshipper is getting traffic to your store through online marketing. We can utilize several marketing strategies, depending on our selling channels. In the following sections, we'll go over the marketing techniques for the selling channels we discussed above.
Wix and Shopify
Since Shopify and Wix receive minimal organic traffic, we need to strategize how to market our stores using these platforms carefully. To achieve this, we can utilize the following marketing methods:
PPC Ads

Email Marketing

Influencer Marketing
PPC Ads
To start with, pay-per-click (PPC) ads refer to advertising our stores/products on Facebook, Google, and YouTube. In PPC campaigns, we pay for every time a customer clicks on our ads on these platforms. Since these social media platforms have vast organic traffic, we can easily connect with diverse customers worldwide.
It's essential to keep in mind that we need to set aside a marketing budget. However, this is a worthwhile investment as it will produce positive long-term results for our online store.  
Email Marketing
Another effective technique that we can adopt is email marketing. This marketing technique utilizes email to reach our existing or target customers. Nevertheless, this strategy requires an initial audience to establish your customer base.
On that note, to retrieve email addresses for email marketing, we can offer discounts and newsletter subscriptions. For instance, if our customers subscribe to our newsletter, we automatically obtain their email addresses. Once we establish our email list, we can connect and convert our leads into customers.
Influencer Marketing
On the other hand, you can also utilize influencer marketing and let famous personalities advertise your business on social media platforms. Influencers have their follower base, and their audiences trust them, allowing us to increase our sales further.
Therefore, we can work with influencers to help promote our products on their respective platforms. Since they can easily convince large audiences to try the products they advertise, we can gain more potential customers from this strategy.
eBay
Next up, we have the online marketing techniques for eBay. eBay receives a large number of organic traffic which provides us with a large audience for our store. We can further boost our audience by utilizing the following marketing strategies:
Promoted Listings Standard

Promoted Listings Advanced
For Promoted Listings Standard, we can utilize a less targeted approach when putting our ads across the eBay system. Specifically, the Promoted Listings Standard provides sponsored placement all over eBay, boosting the visibility of our products.
An eBay seller must have enough account activities to utilize this marketing technique. Although this marketing technique helps increase our products' visibility, it doesn't give us control over where to place our ads.
Alternately, the Promoted Listings Advanced allows us to compete for higher ranks on eBay search results. Additionally, this marketing strategy on eBay works like paid ads on Facebook or Google. Meaning, that when customers search for related keywords, our products could be at the top of the search results.
Through this marketing technique, we have more control over where to place our ads and to whom to offer our product listings. When our stores are more visible, the possibility of buyers purchasing from us also becomes higher.
Facebook Marketplace
Similar to eBay, Facebook Marketplace provides us with a massive amount of organic traffic to take advantage of. However, remember that this platform only allows us to sell our products to the US market. Nonetheless, here are the online marketing techniques to optimize when dropshipping on Facebook Marketplace:
Facebook promotions

Buy and sell groups
When marketing our products in this marketplace, we can use different Facebook promotions. There are several ways to promote our products on Facebook. Examples of these techniques are boosting our listings, promoting our pages, posting in "buy and sell' groups, endorsing calls to action, and more.
Among these promotional techniques, posting our products on several "buy and sell" groups on Facebook is one of the easiest marketing methods. Generally, posting ads on these groups is free and straightforward.
In addition, Facebook groups include millions of active users and allow us to interact with customers freely. As a result, we can access a wide range of potential customers and drive our sales through the roof!
Step 9: Fulfill Your Orders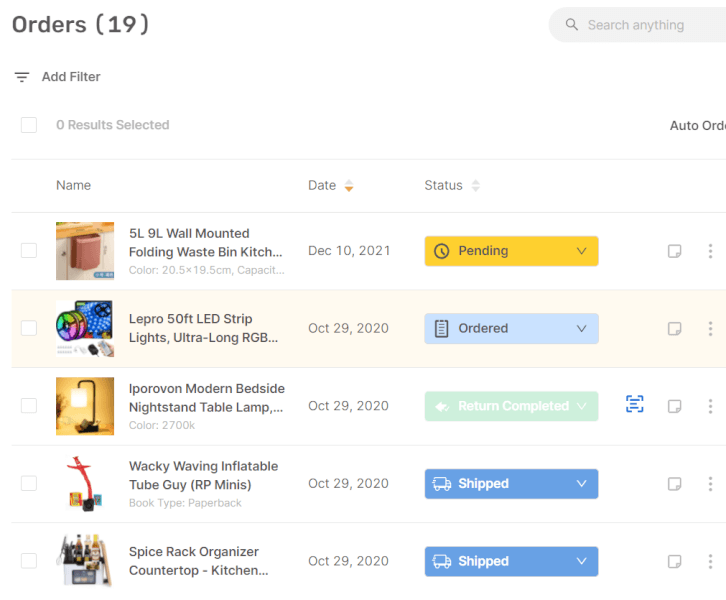 Hooray! You made your first sale! So, what's the next step? After your customers place their orders, you need to fulfill them immediately. There are two ways to do so: manual and automatic order fulfillment.
When manually fulfilling orders, you need to purchase the item from the supplier's website. Then, you must input the customer shipping details upon check out.
Doing this process manually consumes time and entails risks. In particular, we can easily make mistakes by inputting the wrong information, such as a customer address. As a result, this would cause frustration among our customers, and they would probably never shop with us again.
To save ourselves time, we can utilize automation tools. A dropshipping tool automatically fulfills orders on our behalf through automated order fulfillment.
Moreover, the software also provides timely updates on customers' demands. By knowing these updates, we'll know what step to take next. Concerning this, it's essential to cater to customer orders as soon as they come, so we can also deliver customer packages swiftly.
AutoDS Automatic Order Fulfillment Solutions
Provided that, AutoDS provides two efficient automatic solutions:
Fulfilled By AutoDS

Automatic Orders
AutoDS provides an all-in-one order fulfillment solution for our dropshipping business –Fulfilled by AutoDS. This remarkable feature allows for 100% automation of order fulfillment from AutoDS' supported suppliers.
To utilize this service, all we have to do is load the balance on our AutoDS account. Then, the program will automatically process all customer orders and provide tracking information regardless of the time of day.
On the other hand, AutoDS has an Automatic Ordering System that requires our buyer accounts when fulfilling customers' orders. A buyer account uses our payment methods, like credit cards or bank transfers, when processing our orders from suppliers.
Both tools manage orders on your AutoDS dashboard and monitor updates regularly. This ensures customer satisfaction and allows us to sit back and relax as we watch our sales grow.
AutoDS' order fulfillment solutions provide the convenience of automated tracking information and conversions. Furthermore, they allow us to conduct our business accurately, satisfy customer expectations, and attain freedom from tedious tasks.
Step 10: Customer Service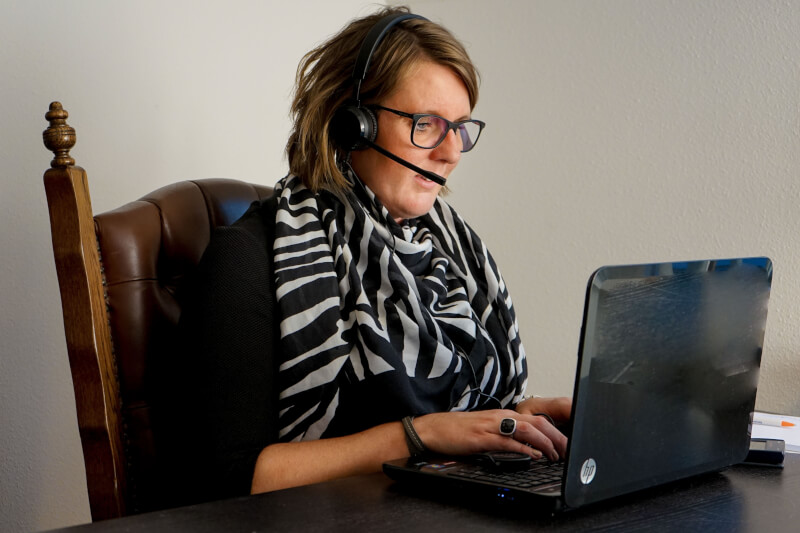 Another critical aspect of every business is delivering optimal customer service to our customers. Excellent customer support doesn't end after we ship orders to buyers. To establish a good relationship with our customers, we need to offer them the best shopping experience.
As a result, we will build a loyal customer base, ensuring repeat purchases and, thus, higher profit margins. Moreover, when we provide an optimal customer experience, we gain positive feedback, which increases our brand's credibility. Therefore, we will gain the trust of other potential customers.
All in all, these factors help us sustain our dropshipping business in the long run. With this in mind, here are some tips for managing your store's customer support:
Answer customer messages and inquiries daily.

Look after the returns/replacements and send replacements/refunds on time.

Make sure that no customer goes unanswered.

Offer promotions when your customers reach out. It will improve their chances of buying again.
In addition, AutoDS provides a customer service solution for eBay sellers. With this feature, dropshippers can efficiently manage, track, and answer customer messages and cases under one screen. Plus, the best part is that if you're running multiple dropshipping stores, you can manage them all through the AutoDS dashboard, ensuring the success of your business ventures.
Step 11: Multiply Your Success
Last but not least, we need to scale our online business and become pro dropshippers. Scaling our business will multiply our success. To ensure that our dropshipping empire thrives, we must consider the following points:
Use AutoDS to track your bestselling products/tags/collections.

Add more products similar to those that are selling with the help of rapid product importing.

Remove/replace slow-movers and products that have high return rates.

Scale ads that are converting well by adding a higher daily budget.

Add more trending products to your store.
To begin with, we can use the AutoDS tagging system to help us track our top-selling products or collections. Then, remember to add more products similar to those selling well. On the other hand, we can replace or remove slow movers and items that require high return rates.
Furthermore, you need to allocate a higher daily budget for scaling ads that convert to increased sales. Also, don't forget to track the ROAS (return on ad spend) and find the sweet spot. On the other hand, discontinue ads that don't convert to sales.
Lastly, keep on listing in-demand items using automated importing methods. Bear in mind that the more in-demand products we have, the more sales we make.
Conclusion
A round of applause for finishing this complete guide! We are now confidently equipped with the proper knowledge on how to become a dropshipper. All we have to do is take the first step towards establishing our dropshipping business.
Subsequently, start searching for trending items and add them to your online stores. With the proper tools, you will begin gaining enormous profits in no time.
Ultimately, we can only attain dropshipping success by constantly searching for new knowledge and innovative solutions. Therefore, continue your dropshipping route by taking advantage of these valuable articles:
Frequently Asked Questions
Is Dropshipping Still Worth It In 2022?
With eCommerce's increasing popularity and profitability, dropshipping is definitely worth it in 2022. However, dropshippers must continuously search for trending products and expand their market reach to maximize business success.
How Do I Become A Dropshipper If I'm A Beginner?
Becoming a dropshipper is straightforward, even for beginners. Start by researching a niche, then proceed with adding products until you can scale your business. For more information, check out the guide provided to you in this article.
Can I Dropship Any Product That I Want?
With the vast selection of dropshipping products in the market, you can sell almost anything. However, avoid dropshipping items under illegal, hazardous, or copyrighted categories. Offering these items can result in penalties or sanctions.
Does It Cost Money To Become A Dropshipper?
Generally speaking, you can start dropshipping with minimal to zero starting capital. However, there are situations where you need to allocate a budget, like marketing costs or purchasing items from the supplier while waiting for payouts from your customers.
How Does Dropshipping Work?
The dropshipping business model consists of a customer placing an order in your online store. Afterward, you purchase the item from your dropshipping supplier. Lastly, the supplier ships the product directly to your customers, and you gain a profit.
For a more detailed explanation, you can refer to the beginning of this article, "What Is Dropshipping and How Does It Work?".
Can I Start Dropshipping For Free?
Absolutely! There are multiple selling channels that allow you to register for free, like Wix. However, you will most likely need to set aside a budget for later on to help you scale your dropshipping business.