Just as other special occasions like Christmas, Valentine's Day, Halloween, etc., we can take advantage of the Father's Day celebration by selling products that relate to them.
Father's Day (June 21st, 2020) is an occasion to celebrate and show appreciation to the contribution that fathers have made to the lives of their children.
On this particular occasion, people buy gifts for their fathers and mostly online.
Internet searches for Father's Day gifts have already started booming, and now is the time to maximize our profits accordingly!
Common Father's Day gifts can vary between clothing, sports items, electronic gadgets, outdoor cooking tools, and household maintenance supplies.
Using Google Trends​ to find which keywords are on the rise and in demand is a powerful tool for your dropshipping business.
And in case you didn't know, we have the AutoDS free e-commerce seller calendar that you can use to find the important holidays and recommendations about what to do at any event.
Choosing The Right Suppliers
Since Father's Day is in just a couple of weeks, choose 1-2 USA suppliers to work with while preparing for the special occasion.
You can check out ​ this webinar​ on the top 5 dropshipping suppliers for 2020.
Learn and implement it for Father's Day, and you will have a much bigger database of profitable products to
choose from.
USA suppliers with fast shipping and handling times are crucial so that the packages will arrive on time.
In other cases where you have at least one month until the holiday, you can also go with Chinese suppliers.
Best Selling Products for Father's Day 2020
To take full advantage of this occasion, you need to think bigger than finding specific products.
Knowing how to find the right niches and categories and uploading as many products as possible from them will pave the way to much bigger profits.
And as always, based on our data and research, we'd like to share with you some of the best selling niches for Father's Day.
1. Cooling Pint Glasses
Beer loving dads will love this gift. Not many people have heard of these cooling glasses, which makes this gift even more unique and special.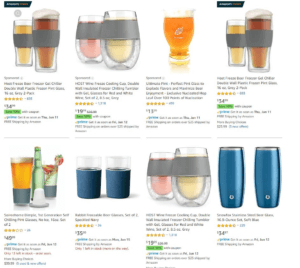 2. Smart Watches
Smart Watches have been great sellers from the start. They are a wonderful gift for fathers as they include tons of features that make fathers' lives much easier.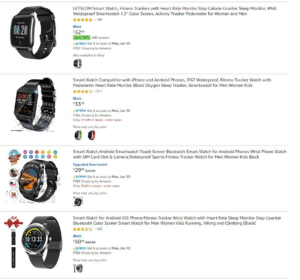 3. Beard Trimmers
You may have noticed that during the past couple of months, beard trimmers and hair cutting machines sold out almost everywhere and were almost impossible to find. During COVID-19, everyone was doing it at home.
Now they have returned, and you can take advantage of this popular selling Father's Day gift.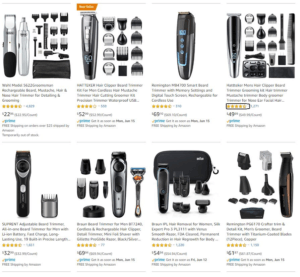 4. Outdoor Cooking Accessories
For fathers who love to cook outdoors, the right tools and accessories are a dad's best friend.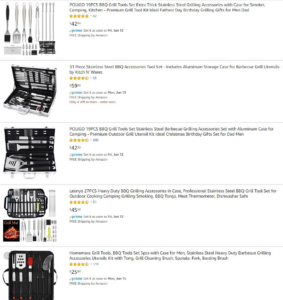 5. Home Toolkits
Home Tool Kits are another popular niche that can serve as a gift on Father's Day.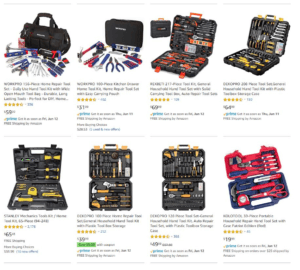 6. Best Dad Mugs
Any father will appreciate a dad's appreciation mug. They're funny, complimenting, useful, and they spike in sales before Father's Day.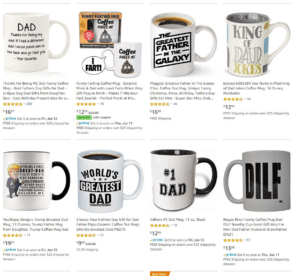 7. Fishing Accessories / Equipment
Fishing Accessories range from lure/bait bundles, fishing lines, apparels, tackle storage, and more.
This category also has much higher sale conversions for Father's Day gifts.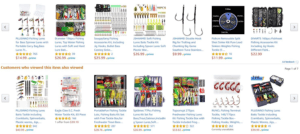 8. Whiskey Glass Set
They're fancy and loved as Father's Day gifts even for dads who don't drink whiskey or alcohol.
Whiskey Glass Sets make for a beautiful and classic gift for Father's Day.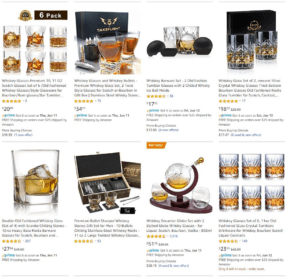 9. Wallets
One of the most classic niches to sell for Father's Day gifts are Men's Wallets.
There is an endless number of wallets under this niche and are one of the most bought gifts for this particular occasion.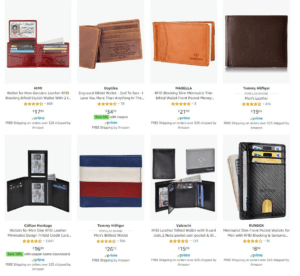 10. Beer Caddy
Just like the Whiskey Glass Set, Beer Caddies are an original and classic gift for Father's Day.
Not many dropshippers know about this particular niche which means a larger piece of the cake for you.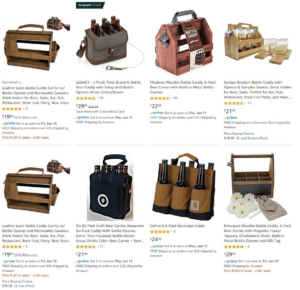 You can find much more Father's Day gift ideas by simply searching for "Father's Day" on the suppliers that you prefer. You will find the best selling niches there.
Profit Maximization – Big Numbers
Now that you know which product niches to sell and how to find more, this information needs to get converted to maximum profit. This is done using the Big Numbers Rule.
The more in-demand items you list within those niches, the more sale conversions you will get.
To implement the big numbers rule and maximize profits, bulk uploading is the best method for this scenario. This way, you can upload the maximum amount of products in the least amount of time.
The ​AutoDS Helper​ Chrome extension will save you the time that you need by quickly uploading all of the items that you need in bulk. Just click on the circle on your bottom right.
Then click "extract" followed by "export to CSV" and all of the product IDs will get exported into a CSV file.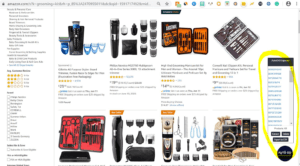 Now head over to the Uploader section of AutoDS and click "Upload Bulk from CSV".
Click on the file that you've exported in the previous stage and voila! Countless hours saved. You can learn more about how to do the whole process from the AutoDS Youtube channel.
Knowing When To Stop
Like other holidays and special occasions, the right time to stop selling Father's Day gifts should be around the time of the holiday. Always be sure to check your supplier's shipping and handling times to avoid late deliveries.
You can also continue selling Father's Day gifts even a week after the date for all of the late buyers.
Conclusion
We hope you've enjoyed this article on Father's Day and how we can leverage it to maximize your profit. Keep in mind the Big Numbers Rule and using bulk uploads to save countless hours of work while you can continue focusing on growing your dropshipping business. Keep safe and Happy Father's Day!