How you source products has a big impact on the success of your business. There are several common methods eCommerce sellers use to procure their goods. Two of the most popular options are dropshipping vs wholesale. Both have their advantages and their drawbacks.
This article will look at the main differences between dropshipping and wholesale to see which method best fits your business.
How Do Wholesale and Dropshipping Work?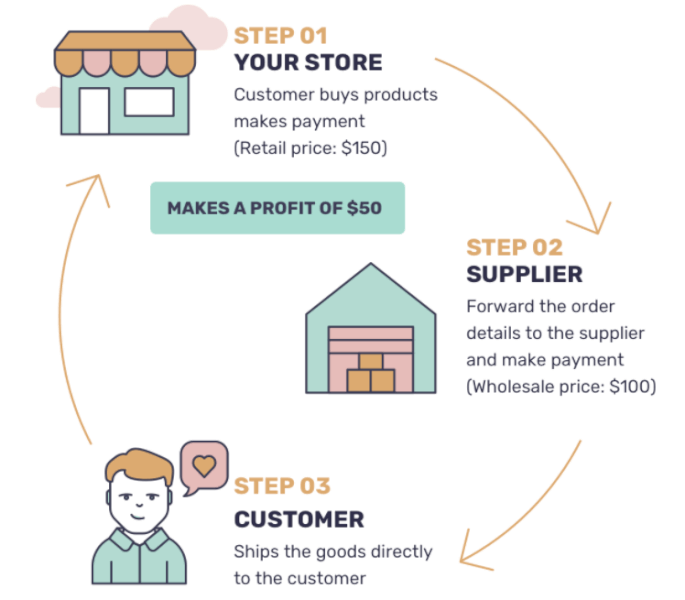 Dropshipping is an eCommerce fulfillment method where you don't store or ship your products yourself. Instead, you partner with a supplier who keeps the products on hand. When a customer places an order, you go to the supplier, purchase the product and have them ship the item to the customer.
Dropshipping significantly reduces the effort needed to source products and fulfill orders. Unlike other sourcing methods, you don't need to set up a storage facility, a packing process, or work with a carrier to handle deliveries.
On the other hand, wholesale works by acquiring eCommerce products in bulk. By doing so, you can get the items below the typical retail price, enabling you to sell them competitively for a profit. Getting products through wholesale is the traditional way to run a business. Although it takes more work, it also allows for selling high-quality items.
The Key Differences Between Dropshipping vs. Wholesale
Now that you know how wholesale and dropshipping work, let's look at the biggest differences between the two eCommerce strategies.
We'll start by looking at the costs needed to launch your business.
Start-up Capital
Start-up costs are often one of the biggest obstacles to new eCommerce businesses. Dropshipping has a distinct advantage over every other eCommerce business model because you do not need to purchase products upfront. Instead, your only startup costs cover any tools to run your business, such as an eCommerce platform. This gives you the ability to spend more on marketing to get early sales for your products.
With wholesale sourcing, you need to pay for your merchandise before selling it. Because you need to buy in bulk to get the best prices, this tends to result in a moderate amount of capital to begin selling. You also face additional costs and effort in managing your inventory, another big difference between wholesale and dropshipping.
Inventory Storage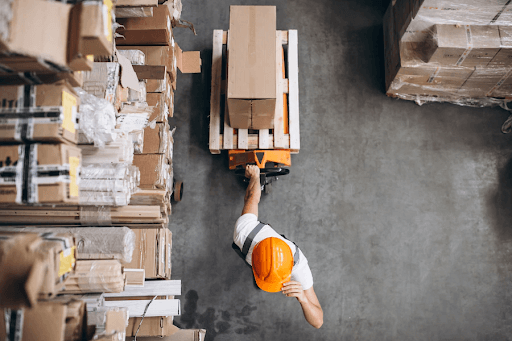 The second most notable difference regards how you handle and store your inventory. With dropshipping, you don't need to worry about inventory storage. Your suppliers handle it for you. This lowers the operational burden of getting items to your customers.
When you wholesale your products, you need a system to manage your inventory. This could be storing the products yourself or partnering with a third-party logistics (3PL) company to store and ship your goods. The most common example of working with a 3PL is Amazon sellers that use the FBA fulfillment program. With the program, sellers send their goods to Amazon to store. When a customer orders one of the items, Amazon picks, packs, and ships the goods.
Using a 3PL gives you less control over the shipping process, but it is far less expensive as you don't need to set up a storage facility to hire a team to handle the order fulfillment. This makes it similar to dropshipping because it helps you streamline your operations.
Suppliers
Suppliers are an essential piece to a successful eCommerce business. You need a reliable partner where you can go to source the goods you sell to your customers. Fortunately, there are plenty of quality dropshipping suppliers for retail and wholesale products. There are, however, some differences in how you will work with the suppliers.
When you buy wholesale, it is common to work directly with brands. Many of these companies will require you to get approval before you can resell their products. Some are more restrictive about who they let sell their products and only approve businesses with an established history.
Finding a good wholesale supplier can sometimes take some work, depending on your niche. You can make it easier to find quality suppliers by reviewing supplier directories that contain a comprehensive list of vendors based on the product category. Some suppliers are not as readily listed online and will require a more manual search.
With dropshipping it is generally easier to work with suppliers. Some dropshipping suppliers will also require approval, but it is less common. Many dropshipping suppliers offer products from a diverse range of brands. Plus, several quality online marketplaces offer dropshipping services to buyers.
Competition
Competition is an inevitable part of eCommerce. No matter what product you sell, you'll have to deal with other sellers in the market. The level of competition you face will be a major factor in the success of your business.
In most cases, products sourced through wholesale will be more competitive. This is because you are selling name-brand products in which there are other resellers in the market. For example, if you sell wholesale on Amazon, you have to compete with other sellers on the same product listing. If you cannot to win the Buy Box, you won't see any sales.
You also need to compete directly with the manufacturer for many wholesale products as they sell their own branded items directly to consumers. It is next to impossible to out-compete them on price in this situation.
Now, in most cases, dropshipping products are less competitive. Some dropshipped items still come from name brands, but there are also generic products that you can brand as your own. By creating unique branding, you'll avoid competing directly with manufacturers.
However, this does not mean that dropshipping is entirely free of competition. If you partner with popular suppliers, you risk having several other sellers find and list the same products as you. A good way to get your items to stand out is to use your product imagery and not the default photos from the supplier.
Product Quality Control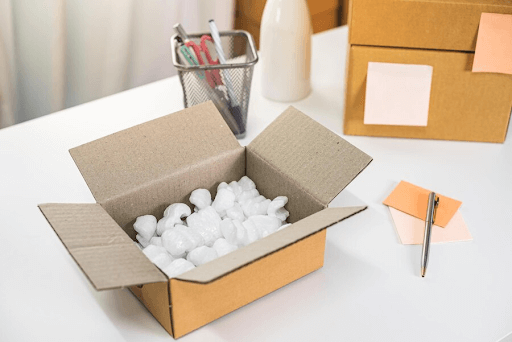 Quality control is checking products to ensure they are free of damage. It is an important part of creating a great experience for customers.
With dropshipping, you do not get to see or review individual products before sending them to the customer. Because of this, you have no say in quality control and whether items are accurate and free of defects. You can mitigate potential quality issues by partnering with a trustworthy supplier.
When compared to dropshipping, wholesale allows for better quality control. By ordering products in advance, you can touch and review products before you send them to customers.
Tools for Automating the Business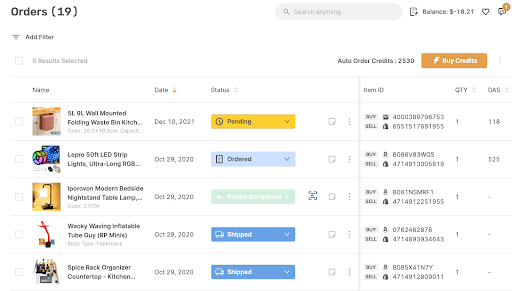 Lastly, we'll compare the tools available to help you run your dropshipping or wholesale business. This is another area where dropshipping has an advantage as there are several automation platforms that help you run your business more efficiently. These tools can eliminate many repetitive tasks needed in your day-to-day operations.
For example, with AutoDS, you can automatically process orders and update tracking information after selling a product to a customer. This saves you from taking the time to manually buy products from your supplier after each purchase.
The platform also helps you find winning products for your business. With it, you can quickly discover top-selling products from the largest US and Chinese suppliers (with soon-to-come private wholesale suppliers) and compare details such as prices and shipping times to ensure you find the best option for your business.
Not to mention price and stock monitoring, immediate product importing, and more to help you save time and invest in growing your eCommerce business.
Which Method Is Best for You?
So, you now understand the key differences between dropshipping and wholesaling. Dropshipping removes certain elements of control but it comes with less risk and a lower upfront investment. On the other hand, wholesale requires a higher start-up capital and gives you more control over your shipping process and logistics.
Ultimately, the best choice for you will depend on your resources and how you want to run your business. Make an effort to thoroughly research your market to ensure you employ the method most likely to bring you success.