1. eBay Item Specifics Update:
Before we get started, let us understand what eBay changed and how these changes affect us.
From now, they added some item specifics that we must fill in some categories.
For example, they added these items specifics for Toys, Fashion, Home & Garden, Collectibles, and more categories.
Also, eBay will soon require more details on the Electronics categories.
2. How eBay Item Specifics Update Affect eBay Sellers?
For our current listings, these listings will not be able to be repriced or updated without you going and filling these new items specifics fields manually.
To fill the listings items specifics new fields, you have to go to the Seller Hub and click on Listings then choose Inventory.

Then you have to choose all your active listings and click on Edit Selected. You can edit up to 500 listings at a time.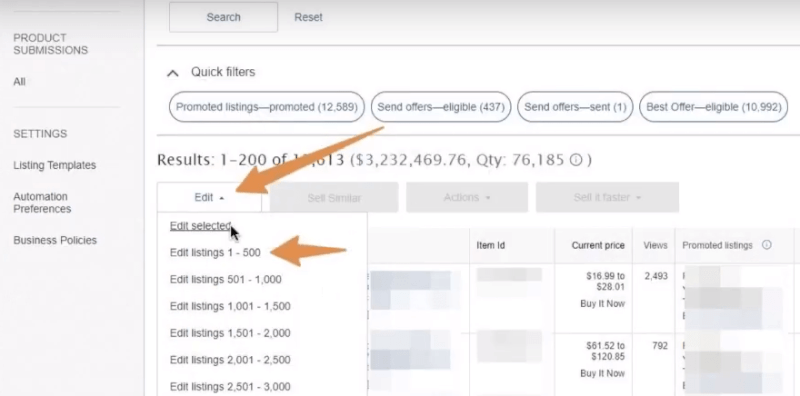 You have to check the messing item specifics option.

After that, you should click on every single listing, one by one.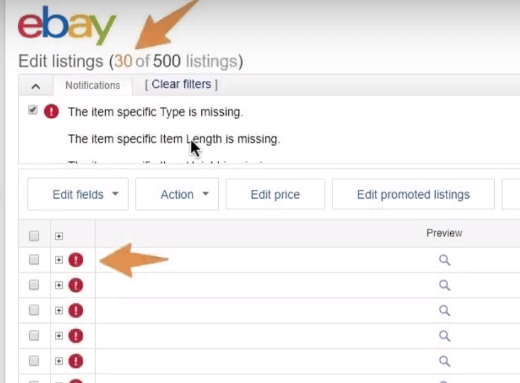 Then you will see an error indicating that there is a problem with your listings. Then click on the item specifics.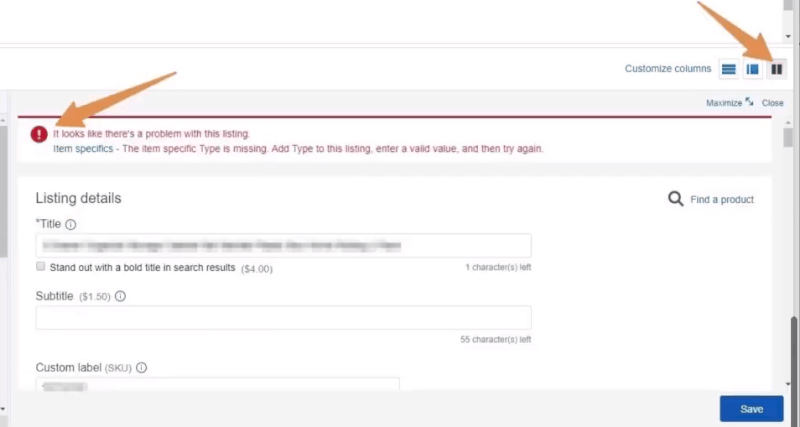 After that, you will see the exact item specifics that causing your listings not being repriced and updated.

Just fill the fields manually and click save. It is essential for your store; otherwise, your listings will not get relisted.
You should repeat the same steps for all your listings and then click submit changes.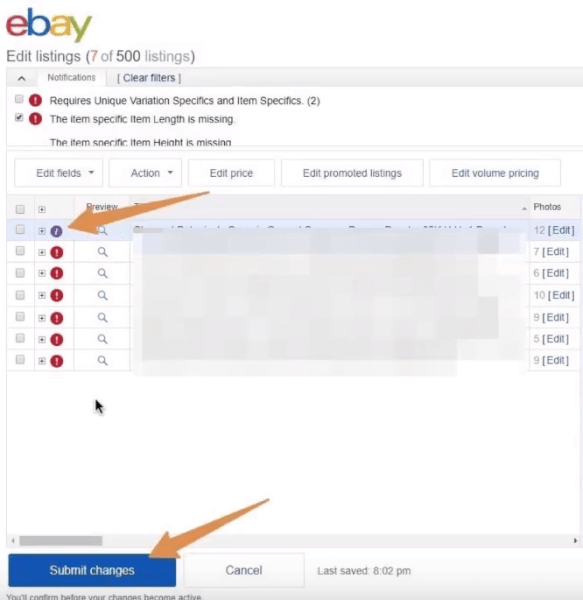 So, this is precisely what should you do to the listings that have the item specifics error.
It can take some time to edit all your listings, but it is crucial. You can assign the task to your VA so they can handle it for you.
3. How to avoid eBay Item Specifics Issue in the future?
From now on, you have to fill these new eBay fields during the upload phase.
To better demonstrate this, let us list this product.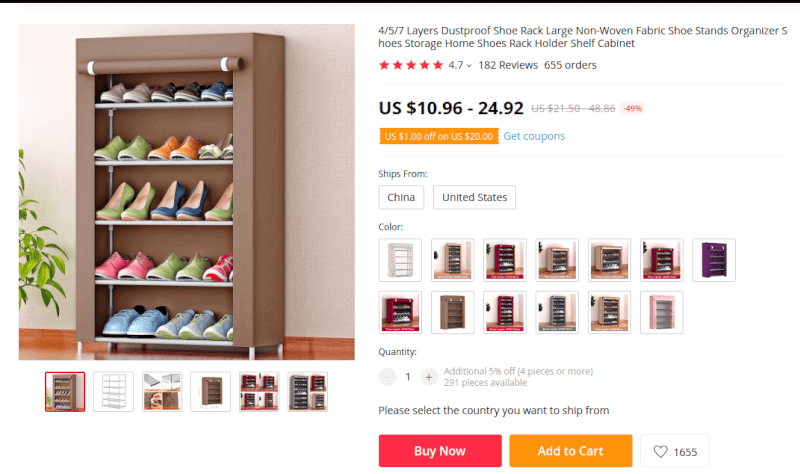 Then go to AutoDS Uploader Page post the product link and click Grab Details.

In the past, you needed only to fill the item specifics that you wanted, but from now and forward, AutoDS will require you to fill these fields manually.
AutoDS will not give you the option to upload new products without filling the must fields of eBay.
In our example, you are required to fill the Type, Overall size, Material, and Model Number of this item.

In this case, the AutoDS system already found these item specifics on AliExpress and filled it for us.
In the other cases, you will see the values as "Does not Apply," and in these cases, you will have to fill it manually.
For Bulk uploads, if AutoDS is unable to find the item specifics from the supplier, the AutoDS system will set the required fields to "Does not Apply."
So the products will get uploaded to eBay successfully.
If you want, you can go and edit the listings with the right item specifics after uploading them to eBay.
Conclusion
Awesome! Now you know all there is to know about eBay's item specifications. All that's left is to scale your business and ensure you're equipped with the best eBay dropshipping information. With that said, knowledge is the key to success, so here are some great articles to enhance your eBay dropshipping skills: