eBay released an update to all sellers regarding the eBay late delivery and seller protections during COVID-19. In this update, they mention that late shipment rates are showing a significant decrease.
And like any other company; eBay always releases new updates and changes that sellers and buyers need to be aware of to continue using eBay without any difficulties and to stay within eBay policies.
And since shipping carriers are handling their packages on time – like before the start of COVID19, eBay will no longer offer seller protection on late shipments.
But don't worry, this article will cover precisely what it means and what actions you should take to maintain a healthy eBay seller account.
How COVID-19 Affects eBay Seller Level Performance?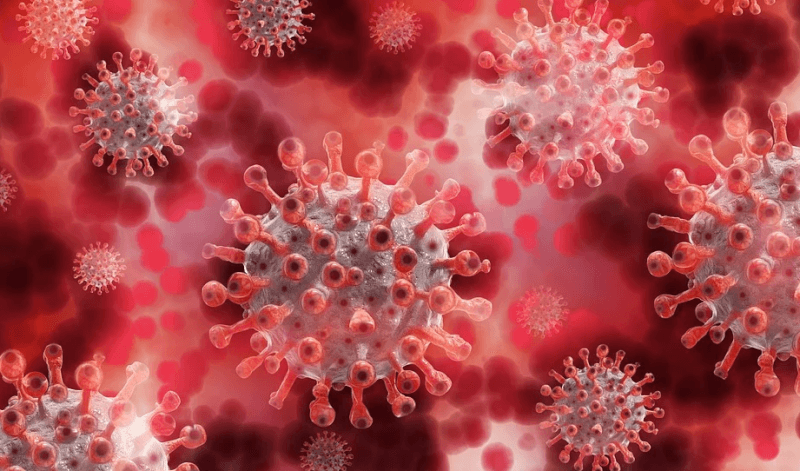 eBay keeps statistics of your seller performance. Your late shipment rates are being tracked, along with updating tracking information on time, how you handle cases and transaction defects. 
All of this information is added up, which then ranks your seller level.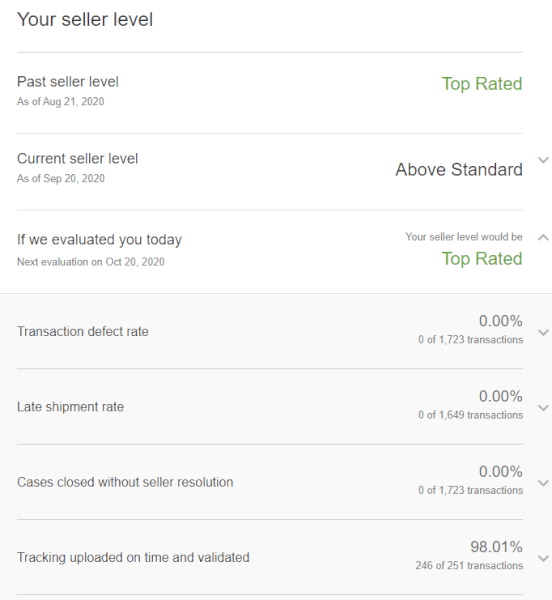 The optimal seller level to maintain is 'Above Standard' or 'Top Rated'. Once you drop to 'Below Standard' your listings will have lower visibility. Not only that, the poorer the performance, the higher the chance of getting an account suspension. 
Since the Coronavirus Pandemic, shipping companies were having difficulties getting their packages out on time.
The result was a significant increase in late shipments, and eBay didn't want their sellers to have their accounts dropping below standard since they know that the sellers are not at fault.
They quickly identified this problem and began thinking of solutions to protect their sellers.
eBay's Solution to Late Shipments During the Pandemic
eBay's solution to late shipments during the Coronavirus was to offer seller protection for all sellers. eBay was sending updates during the past several months, reassuring sellers that late shipments will not affect their seller rating. 
This goes for item-not-received cases, late shipment rating, tracking not uploaded on time, and negative feedback received because of the shipping time.
As long as the seller provides a valid tracking number, he will remain protected from having any of those issues affect the seller level and performance. 
While eBay's seller protection helped save thousands of seller accounts, a couple of days ago, eBay updated that starting from October 1st, 2020, eBay will 'pause' or no longer offer seller protection for late shipments anymore.
All of this because shipping carriers have improved and are not experiencing any more delays now.
How To Adjust To eBay's October Seller Update?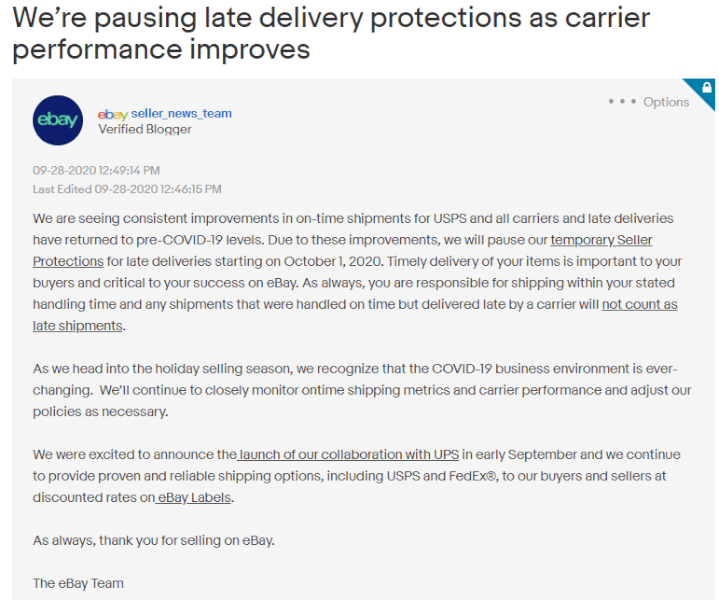 Although it may seem like bad news, it's no different from before the COVID-19 Pandemic. And the shipping carrier times did improve. Plus, your overall delivery time will not count as late, as long as you upload valid tracking information on time.
Let's go over the steps to ensure that your seller account won't be affected by this new update.
First, head over to your shipping policies. Click to edit your shipping policies with active listings inside of them. Under 'Domestic Shipping' go to your 'Handling Time'

The handling time is the number of days in which you are responsible for uploading tracking information. This is what's important now, so make sure that you have the correct setting.
The handling time will affect your seller rating when it comes to late shipments. This is where eBay is no longer offering protection.
Furthermore, any handling time within three business days or less qualifies for better visibility, which means more traffic and sales.
If you're working with US suppliers, most of them should be able to ship within three days. Double-check with your suppliers, and this won't be a problem.
The 'Services' above the handling time refers to how long the delivery will take, after taking the handling time into account. Set the closest option, which reflects your supplier's abilities.
But don't worry if the delivery runs a little late. As long as you uploaded valid tracking information on time, eBay has you covered.

Save your changes, and that's all there is to it!
In Conclusion
To summarize, at the end of the day, eBay cares about sellers and buyers alike and are always showing their support through difficult times. And even though it may seem like not supporting late shipments from this point forward is not a good thing for sellers, it doesn't matter since shipping carriers can get their packages out on time.
Moreso, the shipping companies' improvements started a couple of months ago. eBay just wanted to make sure that it is not a temporary fix, but a permanent one.
Adjust your shipping policies accordingly to combat the eBay late delivery update and continue investing your time in growing your eBay dropshipping empire.