Dropshipping on eBay this year has been a blast. Having the right knowledge and tools paves the way for a successful journey. Moreover, the COVID-19 pandemic naturally brought a whole new wave of online shoppers, massively strengthening the eCommerce industry.
This year, during Q2 (the peak of the Coronavirus), eBay broke a new record in the total number of active buyers. Check out Statista's graph displaying the total number (in millions) of eBay's total active buyers from Q1 2010 to Q2 2020: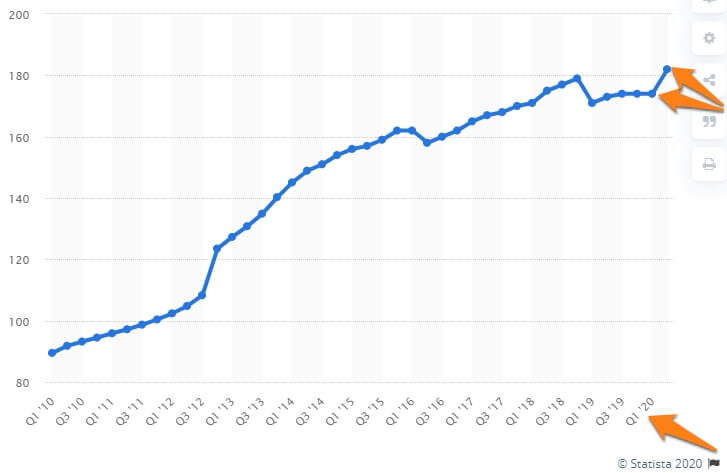 That last jump on the right shows a new record of active buyers starting Q2 this year.
There are way more buyers than there are sellers. Maintaining a profit-generating dropshipping business today is more worthwhile than it ever was. 
But to be successful, many things need to be in order. Among those things is the customer's visualization experience when browsing listings in your store. Therefore, in this article, you will learn everything you need to know about eBay Listing Templates, which will enhance your customer's overall experience when browsing your eBay store.
The Importance Of Using Unique eBay Templates
An eBay template is the background layout that wraps around the product listing for those who don't know. It includes your custom store banner, headers, footers, texts, icons, etc. The template is the whole visualization experience aside from the product you're selling.
There are several reasons why you should create and optimize your own unique eBay templates for your stores. 
1. Templates Hold Valuable Information About the Listing

Templates allow the buyer to have a full overview of the product. It includes the product's name, picture, description, technical specifications, and more. The template holds all of the valuable information about the listing, which can't be found in other places. Plus, you can add additional store information, for example, 'Shipping & Handling,' 'Returns,' etc.
The more information you give out on the product and your store, the more the customer will connect and feel safe buying from you. Speaking of feeling safe, gaining customer trust is an essential part of using unique templates.
2. Gaining Customer Trust

With templates, you can easily add trust badges, stickers, and text to your listings. Trust badges help gain the potential buyer's trust by ensuring that they are in good hands when buying from your shop. You can place them anywhere around the template, so use your imagination and test different badges.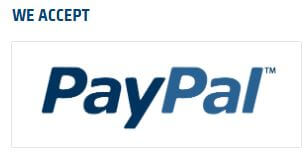 Once you earn the customer's confidence with a good looking store, high-quality products, and exceptional customer service, the chances will be much higher than they will buy from you and return to do so.
3. Templates Are a Part of Branding Your Store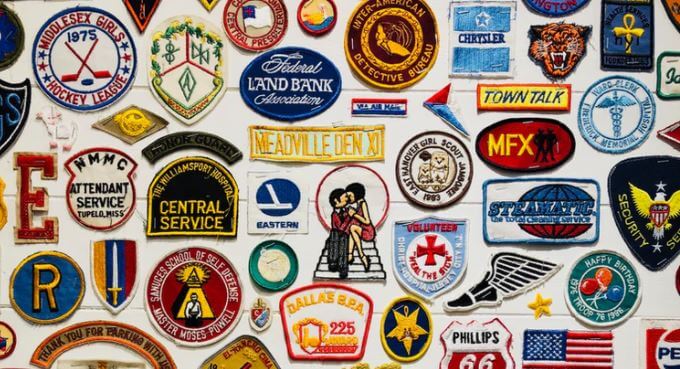 It may not seem like it, but branding is not just for the big companies. Anyone can brand their business, including and especially dropshippers. Creating a unique template goes hand in hand with branding your eBay store. 
Once you have both, no other dropshipper can have a similar store that looks like yours. Having a unique feel and touch helps you stand out from the crowd and looks more attractive than your competitors. Therefore, your special template is taking you one step further to brand your store and look like a real business.
4. More Store Exposure

Not only do store templates provide comfortable layouts and badges, but they can also provide the customer with quick links to other sections of your shop. For example – New arrivals, product categories, view feedback, contact us, add favorites, main store page, etc. Thus, further increasing your store exposure in all of its features.
Use links in your ebay listing templates and adjust them to your niche. From the example above, we can easily identify a general niche store with a unique template showing the store's logo, trust badges on the top, quick links to other parts of their shop, and a search field. This is a good example of how a store template makes your store look like a real business.
If your store has no special template, all of its descriptions will just be plain and boring black and white text. And, without any visualization effect or store links, chances are the customer won't stay for long.
5. Mobile-Friendly Templates Are Good For eBay Cassini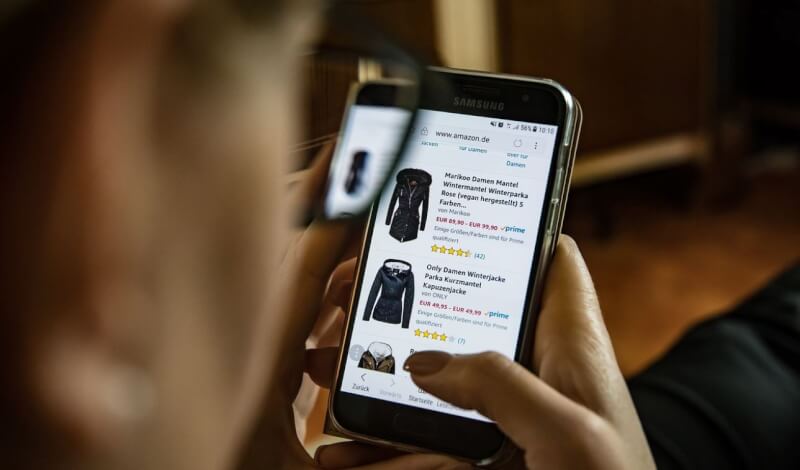 Today, everything needs to be mobile-friendly. Especially when it comes to websites, applications, and eCommerce stores, that's because most people switch to their mobile phones when it comes to taking care of most of their daily tasks since it's right there in their pocket.
Check out how many people are shopping eCommerce websites on their mobile phones when compared to regular desktop computers (PC), according to Business Insider: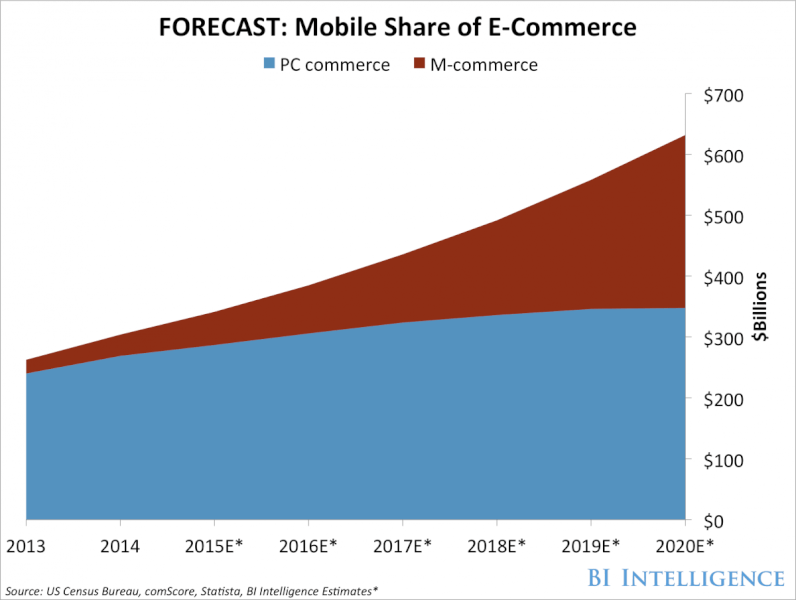 As you can see, mobile shoppers outweigh PC shoppers since 2013, and every year the differences between them continue to grow. This year, over $600 billion are spent by mobile eCommerce shoppers, while PC shoppers spend around $350 billion.
Moreover, mobile-friendly shopping sites are better for SEO (search engine optimization). Meaning, your store will have better visibility, thus granting you a stronger organic reach.
Therefore, your store template needs to be 100% mobile-friendly. Otherwise, you will be missing out on the bigger piece of the cake. 
How to Obtain eBay Templates For Your Store?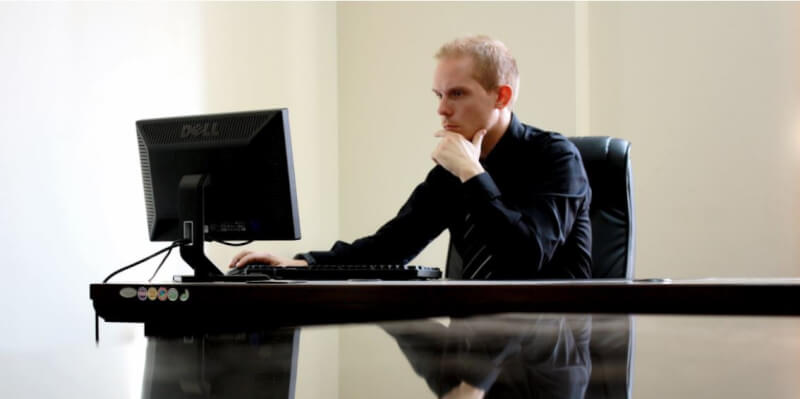 There are a couple of methods to get your own eBay store templates. One costs a few bucks, while the other is free. Choose which one suits you best:
1. Get a Custom eBay Store Template From Freelancer Sites
Freelancer sites like Fiverr or Upwork allow you to hire freelancers to do the job for you. For as low as $5, you can get your own customized eBay store template. 

All you have to do is search for "eBay template" and sort them out by customer reviews to get the best out of the bunch. Freelance designers know how to create templates for the AutoDS platform, so just let them know the platform you're using and watch them do their magic for you.
Adding new templates is easy. Click on Settings, then click on Templates, After that press "Add Blank Template." There, you will have the option to add the template that the freelancer sent you.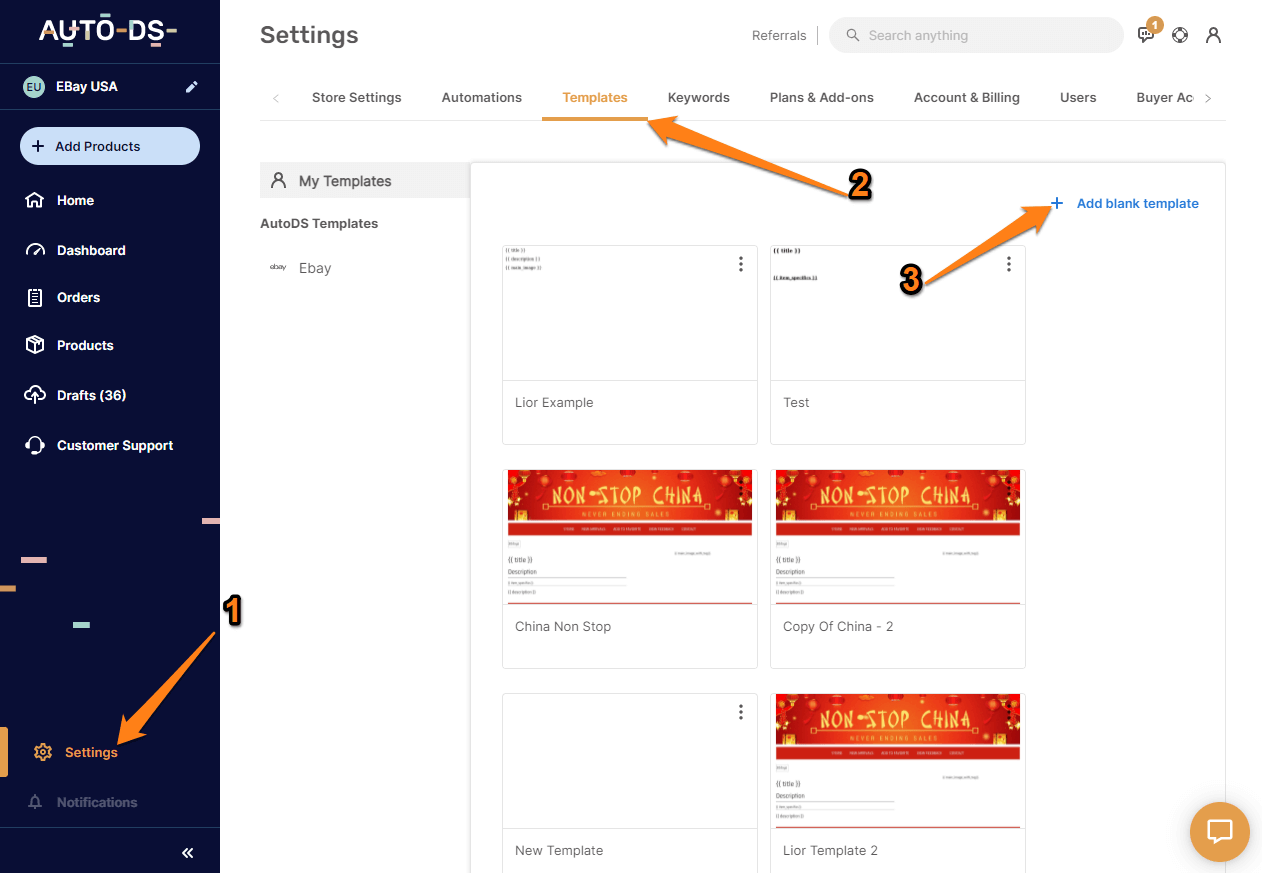 2. Get Free eBay Templates Using AutoDS
AutoDS comes with an arsenal of eBay templates for you to use freely. So if you don't want to hire anyone to do the work for you (or do it yourself if you're a graphics designer), this is the best option for you.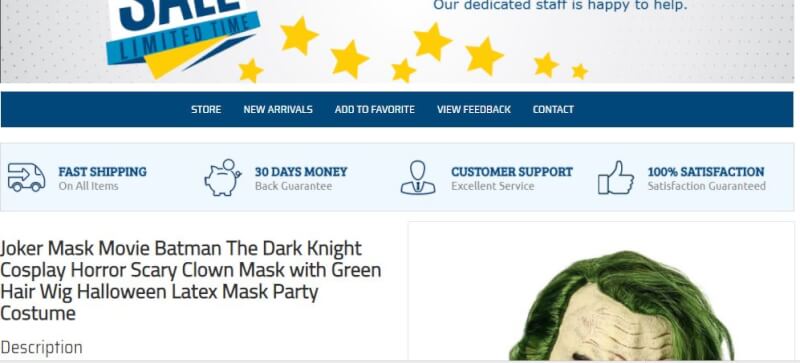 There are templates for general stores, and also for major holidays. Simply click on the "Settings" link on the top menu, then click on the "Ebay" drop-down the list to see your available options.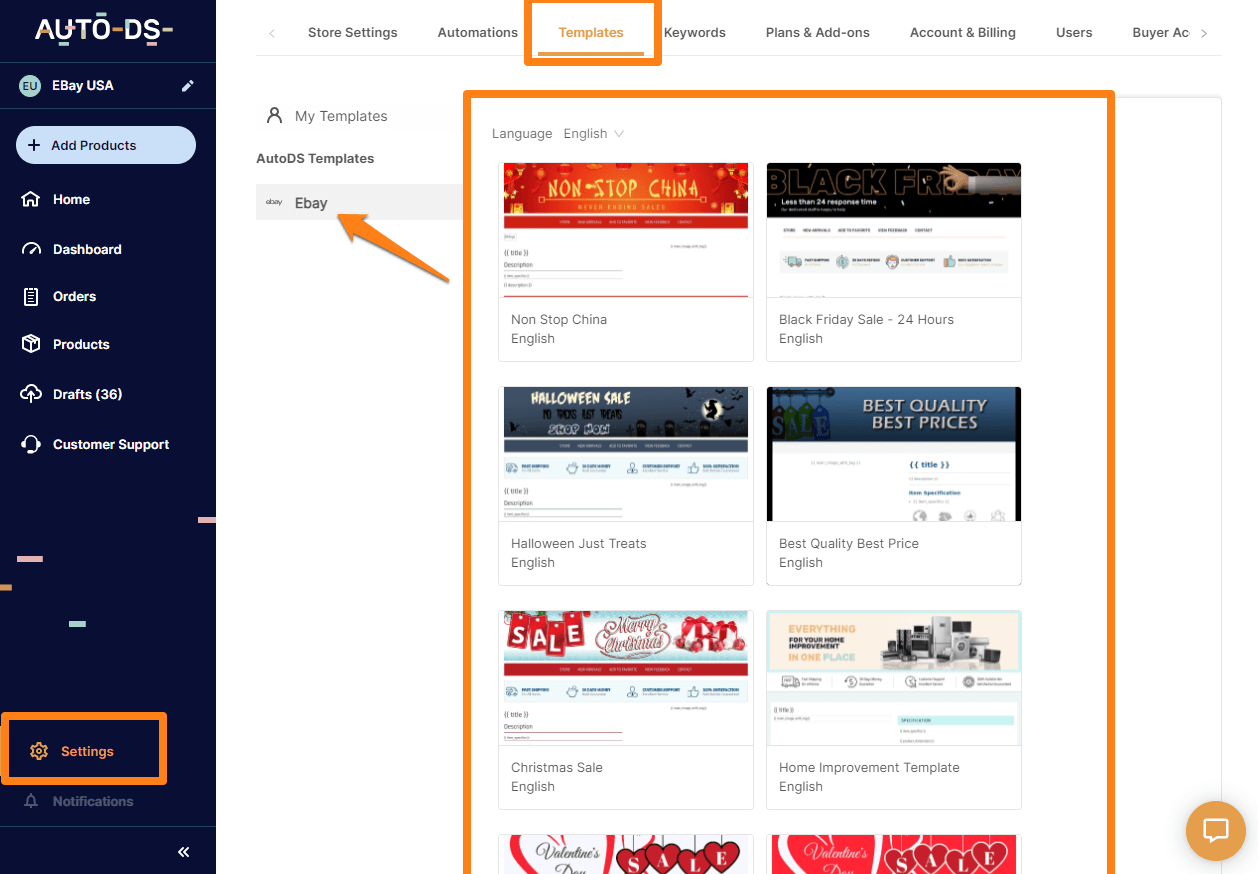 Also, AutoDS automatically deletes active content from your listing, following eBay's update that it is no longer allowed. So you don't have to worry about using these or other custom-made templates. 
How To Customize and Edit Your eBay Store Templates?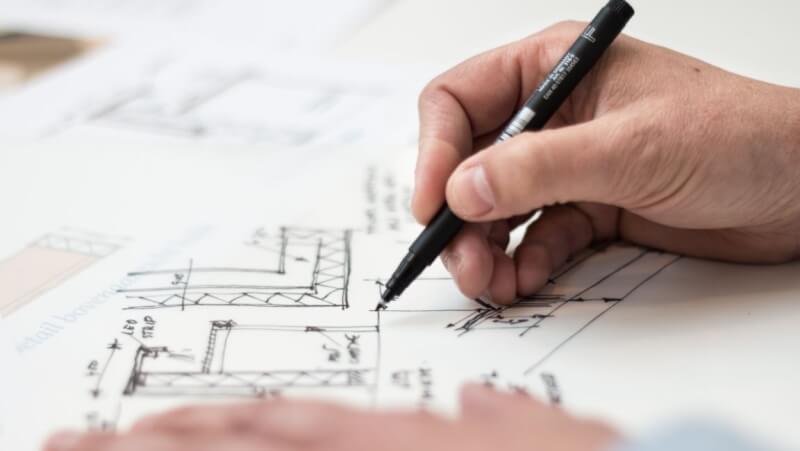 You can even edit your existing eBay store templates to make it fully customized your way. Editing existing templates on AutoDS is a breeze. On the left menu, click on "Settings," then click on "Templates" on the top menu, after that click on "My Templates," then click on "Edit" as shown on the image below.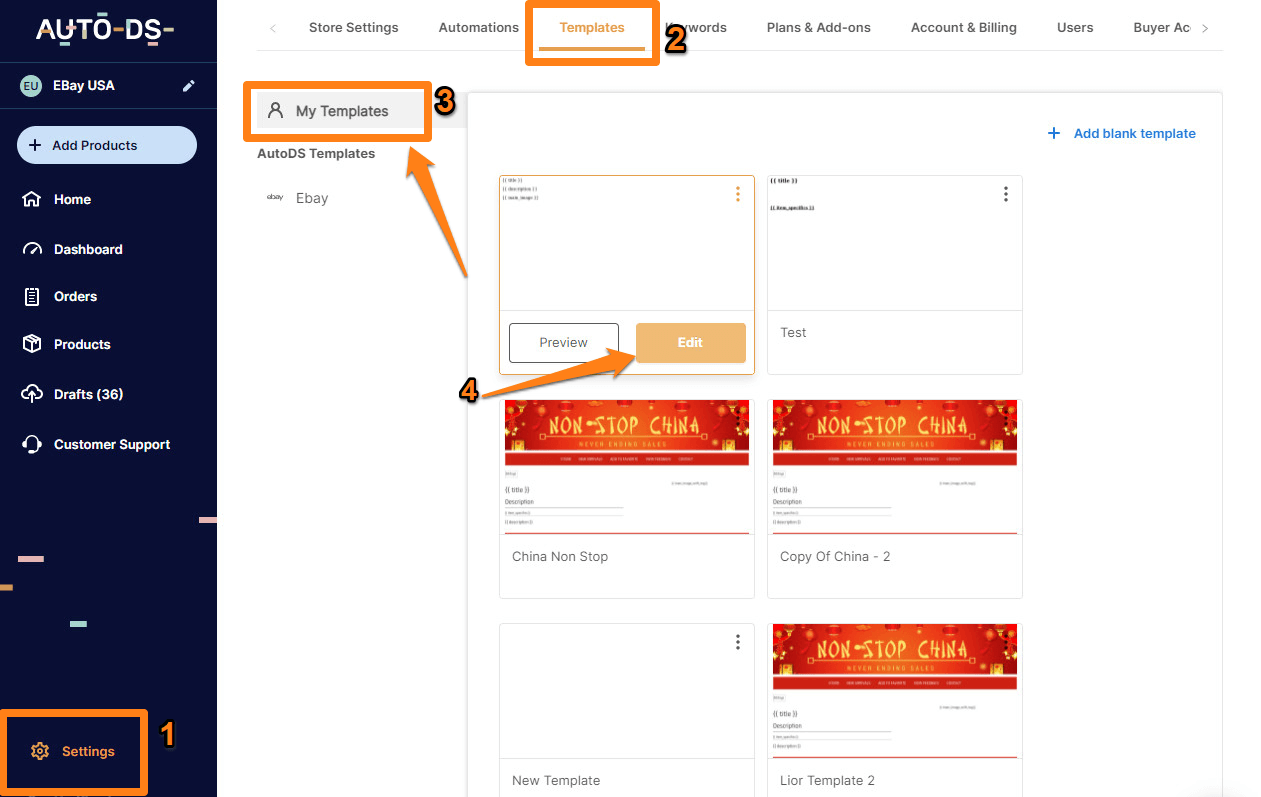 Now you will have the option to customize the whole template. Besides editing links, text, fonts, and more, you can also choose where to add other variables, for example:
TITLE_HERE: To add

the listing's title anywhere you want on the page. 

FEATURES_HERE: T

o add the product's main features from the source site. 

MAIN_IMAGE_HERE:

To add the product's main image anywhere you want on the page.

DIMENSIONS_HERE:

To add the product's dimensions taken from the source site.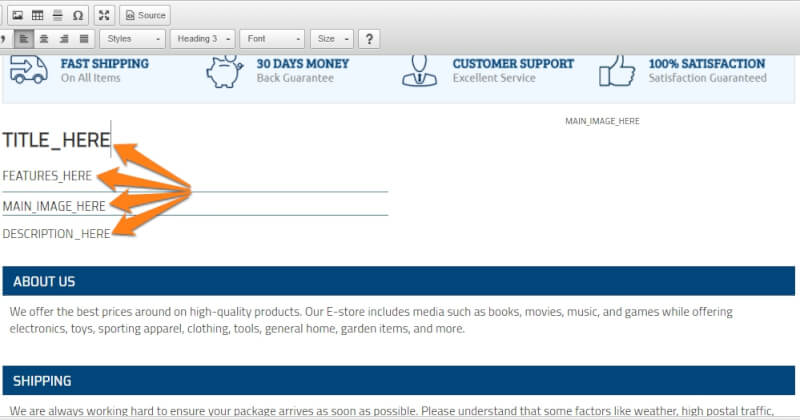 All in all, you can fully customize your eBay store template in every aspect possible while keeping it practical, professional, and, most importantly – mobile-friendly.
Wrapping It Up
In summary, strong visualization keeps viewers engaged, and that's what we want. Use the information in this article to create your own unique eBay store templates for any niche store that you have, and remember to switch it up for every occasion. 
The dynamics will do their part, your stores will look authentic, and your viewers will have the confidence that they need to buy from your rising eCommerce empire.