Whether you've never used eBay software, or if you've used eBay tools for years, this list will give you a bird's eye view of selling on eBay with today's third-party eBay software.
With that said, we will review seven highly sought-after eBay listing tools and features and explain their purpose. By the end, we hope to give you a good idea of the labor or tools needed to be a top-rated seller in eBay's demanding marketplace.
Why Should Sellers Use eBay Tools To Sell More?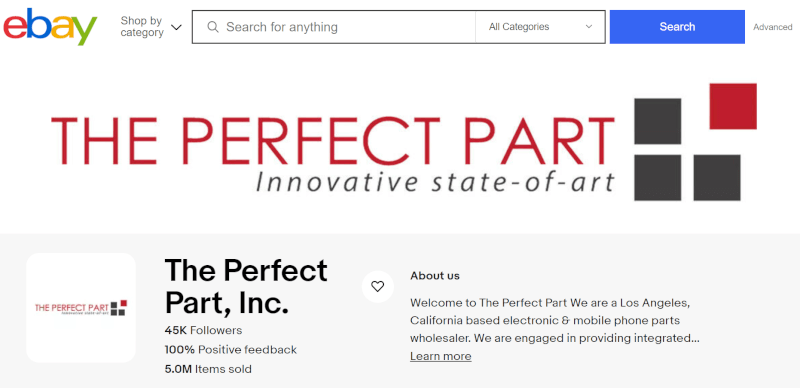 eBay has a dynamic marketplace, and it demands the same dynamic performance from top-rated eBay sellers.
Quite literally, eBay's platform creates a digital street market, busy with online shoppers looking for goods to purchase. Consider the name, "eBay"— it is like a market of vendors on the shores of an "E"-lectronic "Bay" of the sea of the internet.
As such, promotions, bulk discounts, bargaining, a feedback system, and online auctions create an atmosphere where buyers expect a more "personal" or "down-to-earth" experience.
At the beginning of eBay's success with these buying features, keeping up required many merchants to hire numerous employees. Thus, adding labor costs and stifling growth.
Now, we use eBay selling software to automate and reduce most of the work. As a result, we can create more successful sales, repeat buyers, and eBay feedback.
Top 7, Time-saving, Sales-Boosting eBay Tools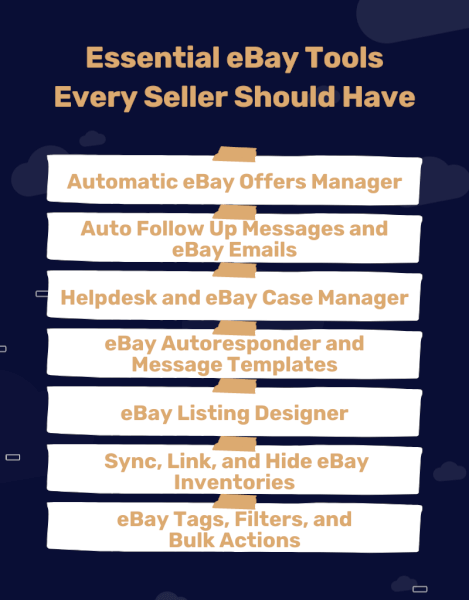 As you might have guessed, eBay listing tools are a standard in today's high-volume marketplace. Essentially, we can utilize these tools for managing listings, automating workflows, or creating customer experience.
So, do you want to know which tools top-rated eBay sellers use to keep up? Check out this list of the most-utilized and profitable eBay tools used to grow and manage eBay stores.
1. Automatic eBay Offers Manager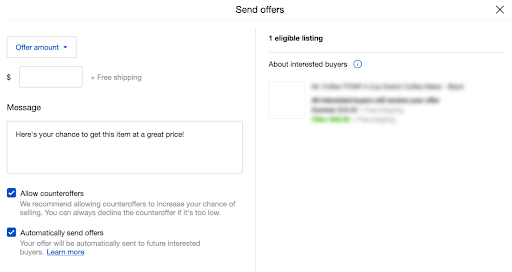 To start, we have the automatic eBay offers manager. The thrill of getting better deals from real people makes eBay popular, such as a buyer's excitement when bidding on an online auction. Bargaining on Buy It Now listings with Best Offers recreates the same excitement that sells. And not taking an opportunity to play the offers game may delay your business growth compared to competitors who use eBay Best Offers.
As you may already know, keeping up with sending, accepting, and countering offers becomes a time-consuming task. Correspondingly, it becomes non-profitable for many eBay merchants. But with tools that custom automate eBay offers, your sales are boosted without any extra effort at all.
Pro Tip: When implementing an eBay Best Offers strategy, use eBay bulk actions to adjust for price increases (if needed) or enable the Best Offer setting on multiple listings.
2. Auto Follow Up Messages And eBay Emails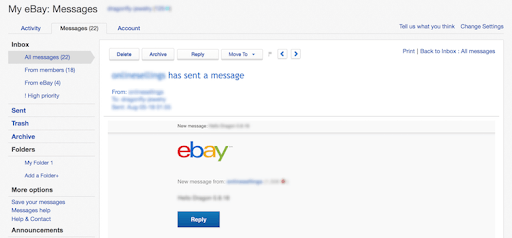 Next up, the auto follow up messages and eBay emails. In today's eCommerce environment, courtesy messages for order status and delivery are expected with every transaction.
While the buyer receives an email from eBay to confirm the order, you can also send your own eBay messages (or emails in some cases) to confirm certain information while kindly promoting your brand. Then, some eBay tools can even remind buyers to leave feedback after receiving the item.
In addition, eBay shipping tracker tools can track live shipping carrier updates to send messages to customers and alert your team via email.
Some eBay message automation tools will even allow you to create custom rules to send particular messages for specific items (special info, downloads, etc.) or blank buyer checkout notes (for customized listings).
3. Helpdesk And eBay Case Manager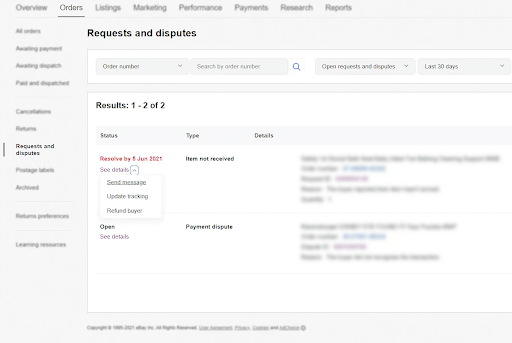 The next frontier to competing with other online stores is the level of customer support your business can provide. Not only must you maintain knowledgeable support, but the speed of your responses can have a dramatically positive impact on your business.
With this in mind, ensure to employ an eBay CRM (Customer Relationship Management software) to make your eBay buyer support workflow more efficient and professional. This tool will turn your eBay messages into easily-manageable support tickets.
A good eBay CRM help desk should provide your team with easily-viewable orders and buyer details on every ticket. Also, you should be equipped with features to organize tickets and assign tickets to different team members automatically.
The best eBay Helpdesk will include a way to take action on orders (cancel, refund, etc.) without ever leaving the ticket. And, if you can use the helpdesk to manage eBay cases or even bulk-respond to multiple cases, then your time efficiency could be exponentially maximized.
4. eBay Autoresponder And Message Templates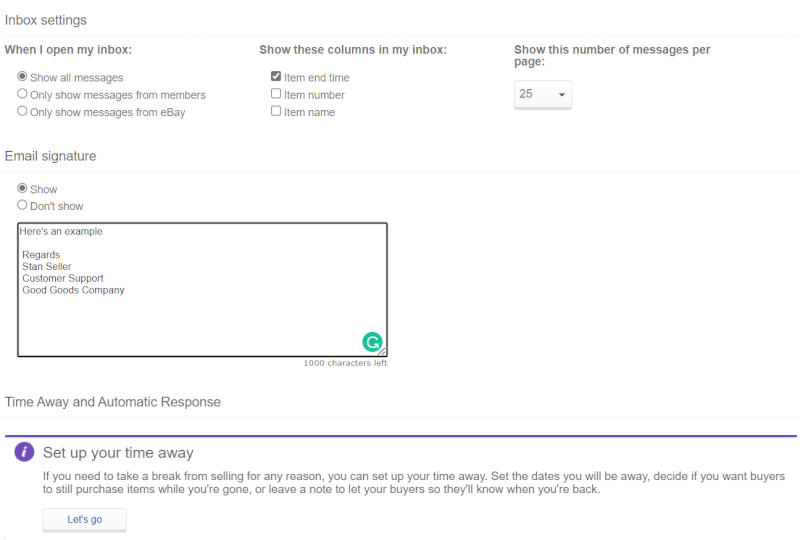 Every business throughout history faces repeat questions from different customers and clients. As you know, answering these questions manually becomes monotonous, energy-draining, and negatively impacts your time management and level of service.
However, eBay does not offer easy methods of saving time with this issue. Instead, there are tools and features in third-party eBay CRMs that allow you to reply automatically based on the customer's message text with a personalized message template.
Not only that but some eBay CRM and Helpdesk software may include message templates and text snippets. Using these tools, we can auto-personalize the buyer's info and order details.
Replying to buyers (with professionalism) faster and more efficiently will ultimately lead to more sales and a better work environment.
5. eBay Listing Designer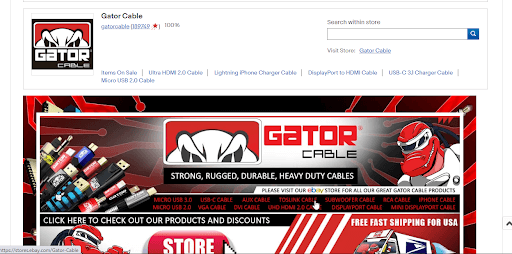 eBay listing design templates are a powerful way to distinguish your brand or promote the other items you have listed on eBay. These tools allow you to add color, graphic elements, category lists, and web page structure to your eBay descriptions. Many eBay design template providers include editors to customize color, images, text, and other parts of the design.
Commonly referred to as "eBay templates," listing designs can make your items more memorable to buyers, creating brand recognition for repeat sales and converting indecisive shoppers.
Additionally, many listing design tools can cross-promote your other listings, adding more traffic and sales from curious shoppers. Some eBay design tools can even feature items from the same listing category to help you compete with eBay's promoted listings.
6. Sync, Link, And Hide eBay Inventories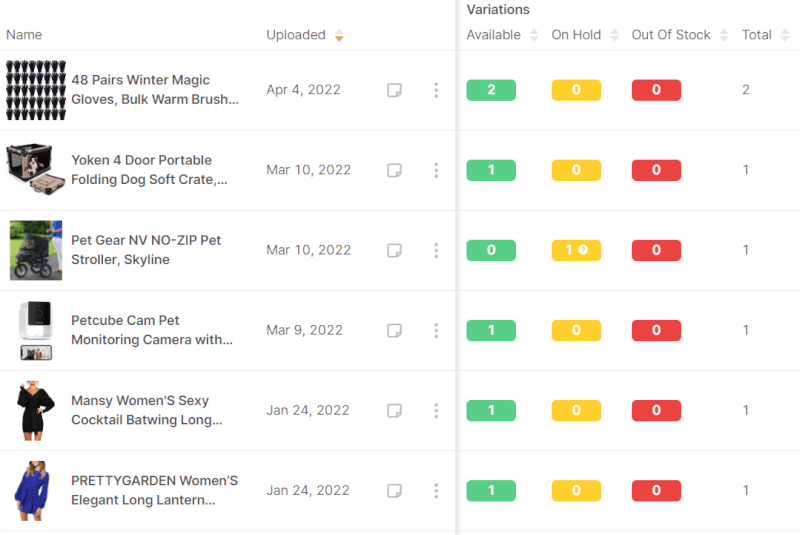 As most businesses may agree, keeping things synchronized and controlled is rewarding and good practice. And when you begin syncing eBay inventories automatically, the profit potential and loss prevention you possess will continue to reward you.
Sync:
Tools such as AutoDS will automatically sync your eBay data to your supplier, saving you tons of time and money. For added dynamics to your eBay selling, employ external eBay listing software to sync inventory across eBay accounts. Then, upload warehouse CSVs to sync external items, inventories, and listing details.
Link:
Have you considered making a kit or a bundle listing that included multiple items from AutoDS? Or do you want to try creating an alternate version of an AutoDS eBay listing? This is where SKU linking (automated cross-listing inventory) can be a major benefit to your eBay sales strategies.
Hide:
eBay listings with low quantities are preferred by eBay. Subsequently, they increase your view counts, search rank, watchers, and sales, making it paramount to hide large inventories. However, low eBay quantities create a fear of missing out, so eBay promotes them in search results. Plus, you can avoid eBay's selling limits by hiding your real inventory.
7. eBay Tags, Filters, And Bulk Actions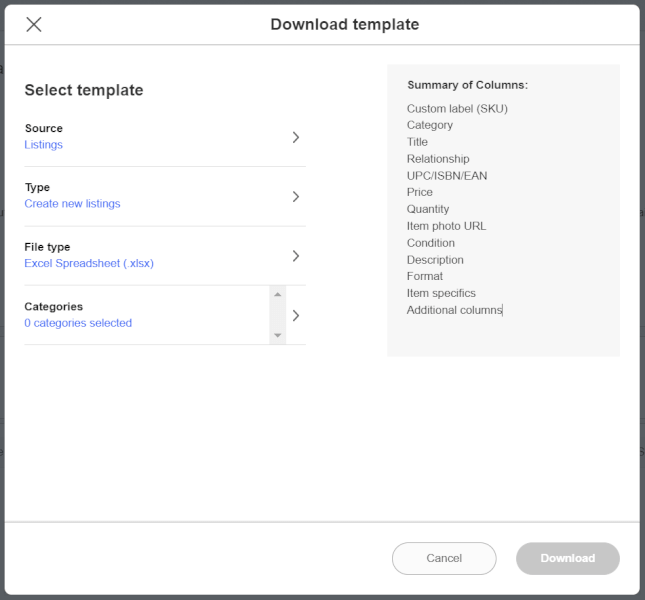 When using item organization and eBay bulk management features, you can save an immeasurable amount of time. Replace manual efforts when editing, downloading, or analyzing eBay items.
Tags:
Easily manage multiple suppliers, warehouse locations, and consignors, or create custom filters with tags. Tags are internal, short-text notes that you can add to listings to create an easy and fast organization with eBay listing filters. Some common tags and uses are:
Supplier names (create purchase orders or analytics workbooks)

Warehouse picking locations (make picklists to send to order processing)

Custom listing category (group listings with a custom filter)

Teammate name/ID (assign and keep track of team members)
Filters:
Along with tags and filters, good eBay listing software will provide numerous conditions to filter by. For instance, we can filter quantities, pricing, SKU, categories, eBay site, start and end dates, etc. Some listing tools provide even more options, such as eBay Best Offers filters, eBay promotion filters, and even SEO (search engine optimization). The best eBay listing software will allow you to quickly save filter combinations to access the right listings.
Bulk Actions:
Quickly implement sales strategies with bulk actions to adjust prices incrementally, apply promotion campaigns, and save seasonal listings. Not to mention, eBay continually improves their listing policies for certain categories. Therefore, if they need you to update details for hundreds of listings one day, eBay bulk actions will save you hours of work.
Final Thoughts On Why eBay Tools Are Important For Growth
eBay tools are designed to provide your online business additional support for the fast-paced world of eBay selling. Moreover, eBay tools free your time, boost your sales, and render consistent results with automated workflows.
If you're just starting out selling on eBay professionally, it may help to begin with automated customer service and listing tools with design features. These tools give you a big upper hand in branding and converting repeat buyers in comparison to other new eBay sellers.
Furthermore, if you are a larger store interested in expanding into eBay's retail space, you're going to need all the eBay tools you can get! Create foundations of what you will use for software to set up for rapid growth. Chances are, eBay may favor and promote you more because of your previous sales and inventory.
Where To Find All These eBay tools?
Search the section header text (e.g., "Automatic eBay Offers") on Google to get a good list of options. Or, check out 3Dsellers' eBay tool platform. There is an example of just about every, if not all, eBay tool suggested on this list. Who knows, you may end up using them so you can have all these tools on one platform!