One of the most important components of a successful dropshipping store is product research. We must do our best to find good products that are high quality and that customers want. With the help of Amazon's Best Sellers, we can do just that.
Without good product research, our stores are as good as dead. We don't just list what we think will sell off the top of our heads. Rather, learn to test the market with the right products. 
However, with so many products and suppliers on the market, how do we even begin? Indeed there are many ways to find good products, but that's something we can use to our advantage!
In this article, we'll cover one of the best and most classic methods to find hot-selling products to dropship using Amazon's Best Sellers.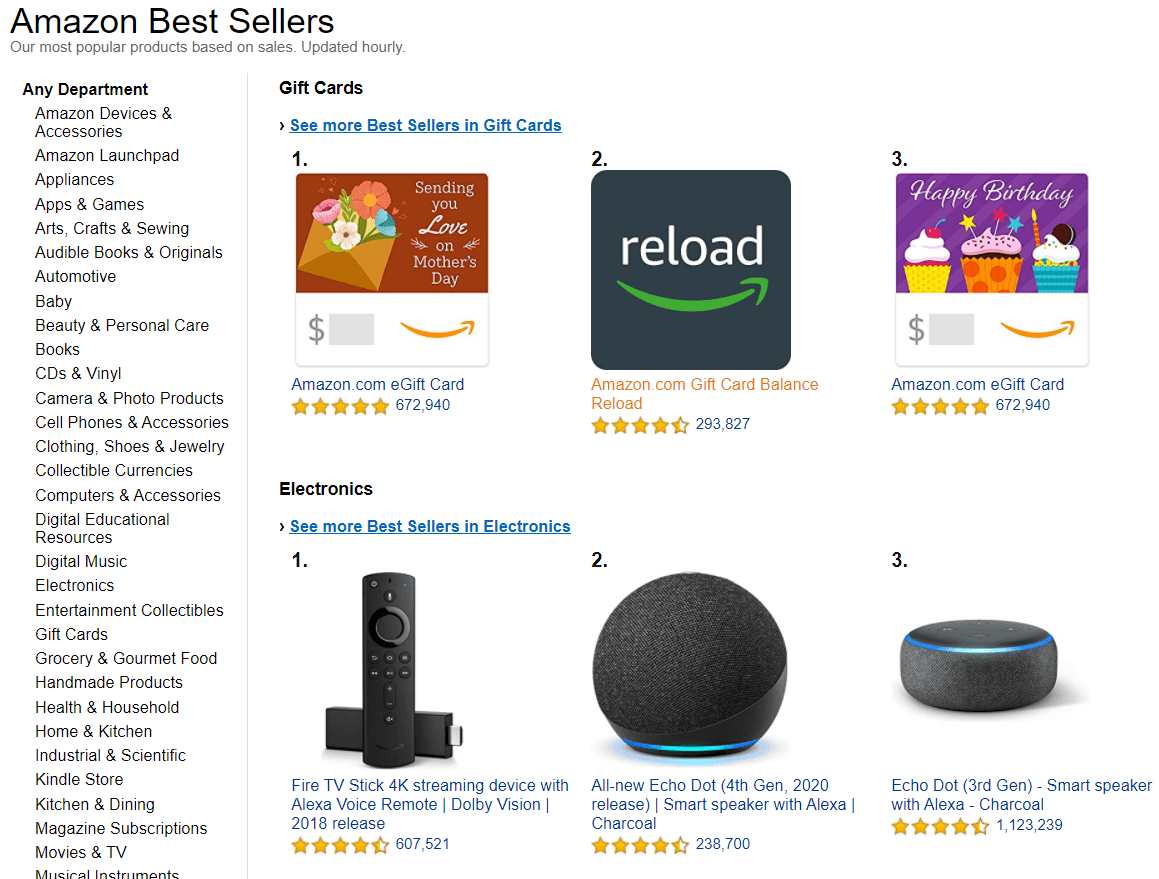 To begin finding dropshipping products on Amazon, Amazon's Best Sellers stores the bestselling products that are proven winners. With many categories and subcategories to choose from, there are more than enough products to test, analyze, and find our next hidden gem.   
As the name suggests, products we find here have been sold many times to satisfied customers. Therefore, we'll dive into the subcategories and begin our product hunting here.
When we buy from any store, we only pick the best. For the same reason, we should only list the best-selling products/niches in our dropshipping store. Our customers will enjoy high-quality products, and we won't need to deal with many returns.
See what's selling, find similar products in different colors/styles/variations, and add them to your store. The more you test, the more you'll succeed. 
What Are The Best Dropshipping Categories?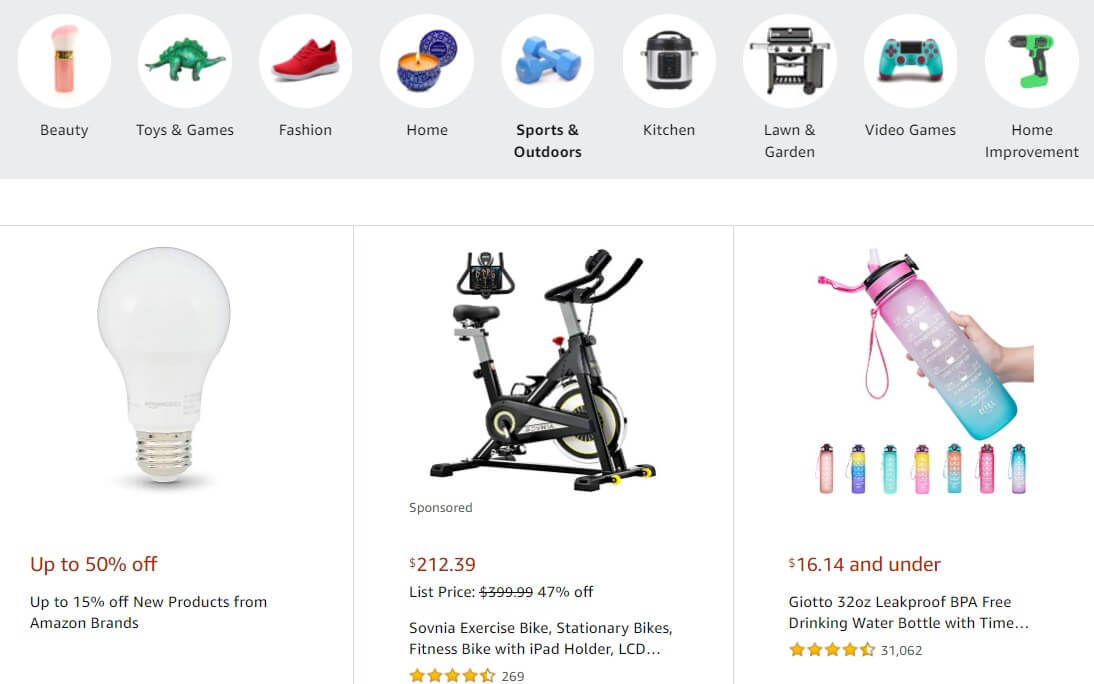 While the Best Seller section is a great place to find products, how do we even begin to select with so many categories?
For starters, we want to choose categories that are relevant for dropshipping. This means categories that have proven themselves in the dropshipping field time and again. 
The following Amazon Best Sellers departments are good and relevant for dropshipping stores:
Arts Crafts & Sewing 

Automotive

Baby

Beauty & Personal Care

Cell Phone & Accessories

Clothing Shoes & Jewelry

Computer Accessories

Electronics 

Handmade Products

Health & Household 

Home& Kitchen 

Industrial & Scientific

Kitchen & dining 

Musical Instruments

Office Products 

Patio, Lawn & Garden

Pet Supplies 

Sports & Outdoors 

Tools & Home Improvement

Toys & Games
However, each of these departments contains multiple categories and thousands of products. Therefore, our research requires us to zero in and find the hidden gems. 
How To Find The Best Dropshipping Products?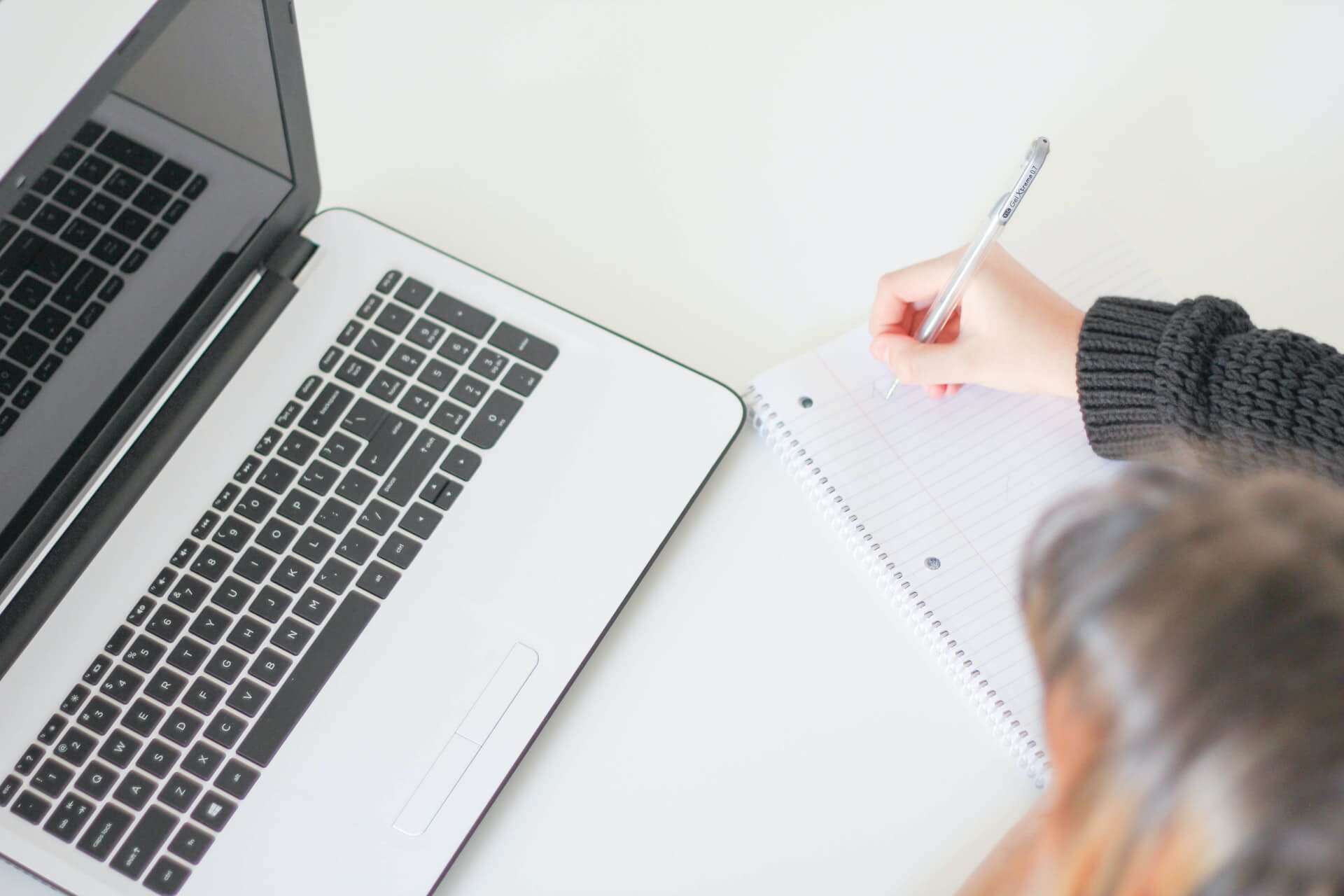 We've narrowed down the research to departments relevant to dropshipping. What's next?
As a starting point, we pick a department. From there, Amazon shows us a list of categories. For some departments, this happens several times. 
Therefore, let's narrow down our search to a particular subcategory. 
For example, summer is approaching, and many buyers will look to decorate their backyards and patios. Outdoor hanging lights are becoming a popular outdoor lighting fixture. 
We start by selecting the 'Home, Patio and Garden' department on the Best Sellers page.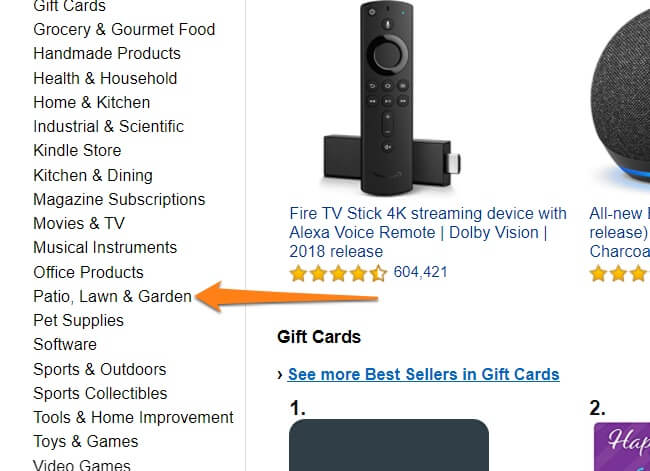 Then keep selecting subcategories until you get to 'Outdoor Lighting'.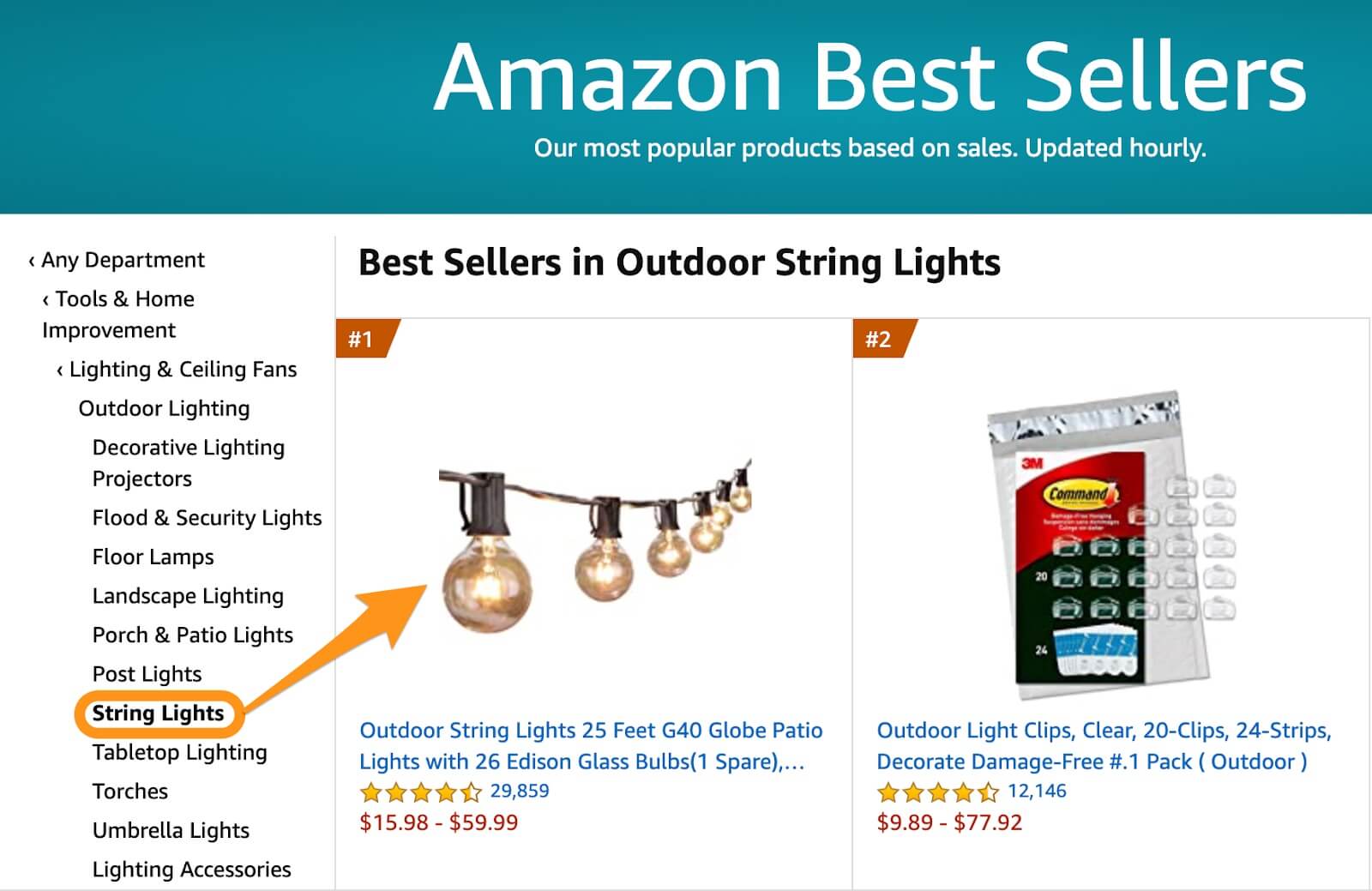 As seen in the image above, you can find 'String Light' products under 'Outdoor Lighting'. 
Let's pick the first product on the left. These string lights have an average of 4.5-star reviews and are a best-selling product on amazon. Given the time of the season and how hot the product is right now, it would be too good an opportunity to let go of.
As a general rule, treat the Amazon Best Sellers section as a testing ground for your store. Once you locate a niche product that has high reviews, try to sell that in your store. 
If purchases start coming in, you've found a gateway to finding more products. Begin testing similar products from the same niche. Simply search for the product title on the Amazon search bar, and a list of similar products populates. 

Keep in mind why we want to test more products: if we only test one or two products per niche, we won't have a high chance of selling. However, twenty products per niche will give us the minimum amount needed to test and analyze each niche and find our winners. 
Therefore, pick at least twenty products and prepare to list them in your store.
Optimize Your Listings
Before we list the chosen items, let's make sure to optimize the title. For example, eBay provides space for a maximum of 80 characters in the title. Take advantage of the space to put in as many keywords as possible. This increases the chances that customers find your products on their searches. 
Similarly, the item description and specifications should be readable, clear, and concise. 
As a bonus, Amazon Best Sellers can also help us eliminate unpopular products from our store. For every item that isn't performing well, Amazon's Best Sellers give us plenty that will. Therefore, it's a good idea to replace every poorly performing item with an Amazon Best Seller.  
Seller Ratings – Additional Method For Testing Products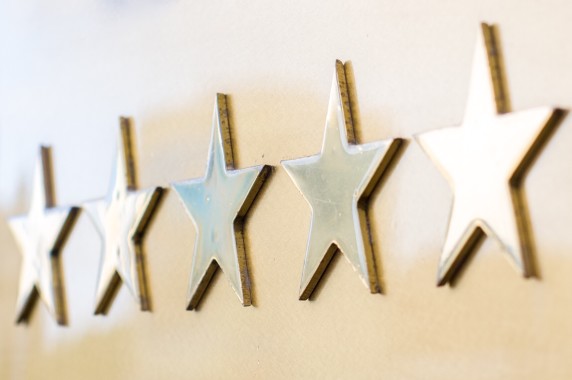 Once we find an Amazon Best Seller product that sells, we can test more items from the seller's inventory. Assuming they have good ratings, their products can be a source for many items to test and list in our store. 
Seller ratings are important because they indicate whether the seller has a good reputation for selling high-quality products and timely shipping. Therefore, before we list more from the seller, we should double-check their ratings. 
To find seller reviews, click on the product. Next, scroll down, and on the right-hand side, under 'Add to Cart' and 'Buy Now', we find the seller. 
Now, click on the seller, and we get a detailed picture of the seller's history and reputation. 

This store has a stellar reputation with %94 positive reviews in the last 12 months. 
Additionally, detailed feedback history from buyers paints a picture of a reliable seller.

Sellers like these are treasure chests for dropshippers. If an item we pick pays off, we can dropship many more products from the seller's inventory. 
What Products Are We Not Allowed To Dropship?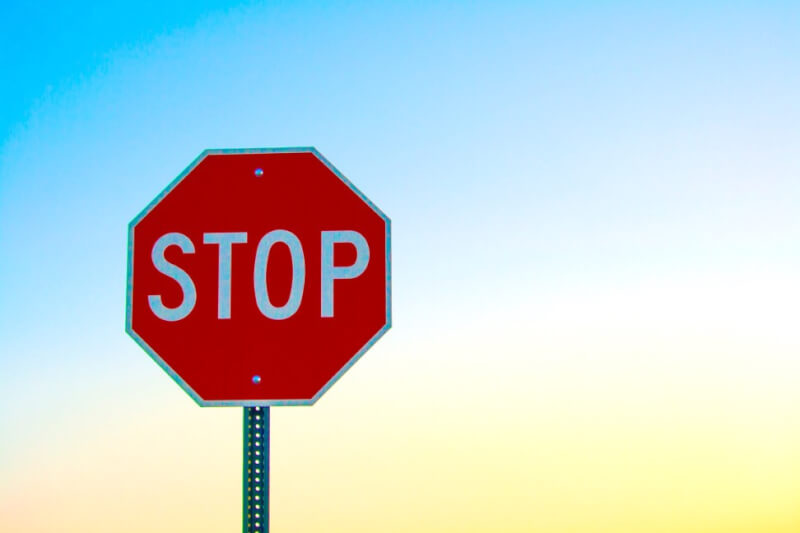 While we search and find dropshipping products on Amazon, let's keep in mind that we cannot just dropship any product. Dropshippers should be careful not to sell products that violate the rules. Following the rules can save us big headaches down the line. 
Breaking the rules can result in our Paypal or eBay account being locked, among other consequences. 
Keep in mind that several companies retain intellectual property rights over their products. In many cases, this means that they hold exclusive control over who can sell or resell their branded items. 
Dropshippers are effectively resellers. Therefore, we want to avoid selling products that infringe on a company's copyrights or trademarks. 
With so many products and retailers on the market, following these rules can sound overwhelming. However, there are some good resources to help us. 
For one, eBay provides a list of companies that have stated their intent to enforce their intellectual property rights. It is called the Verified Rights Owners Program, or VeRO. It is a good idea to avoid selling anything on that list.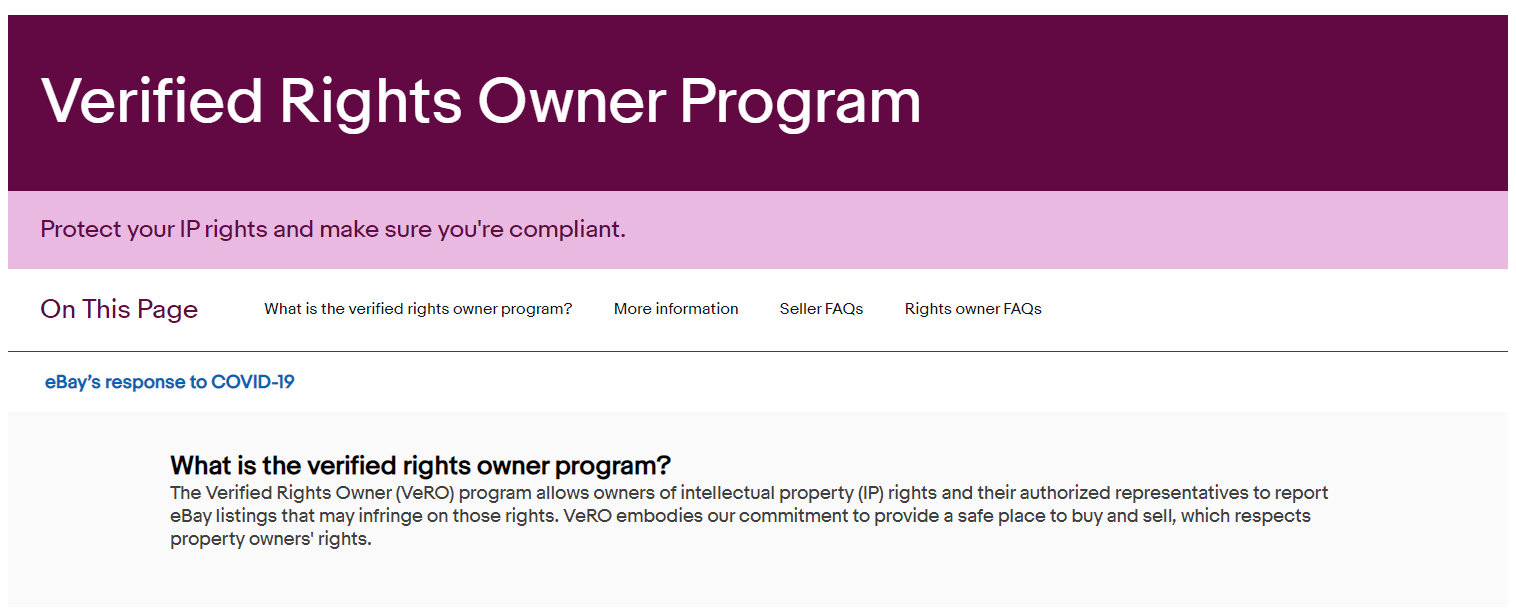 Additionally, AutoDS helps us avoid issues with VeRO products. If we try to list an item from the VeRo list, AutoDS alerts us that the product is not allowed for re-selling along with the reason.
Other than VeRo products, we should also avoid items from risky categories, including:
Alcohol 

Drugs

Drug Paraphernalia 

Tobacco 
While it may sound like a long list, we still have more than enough items to sell. The opportunities for profits are limitless. 
Save Time Adding Best Selling Products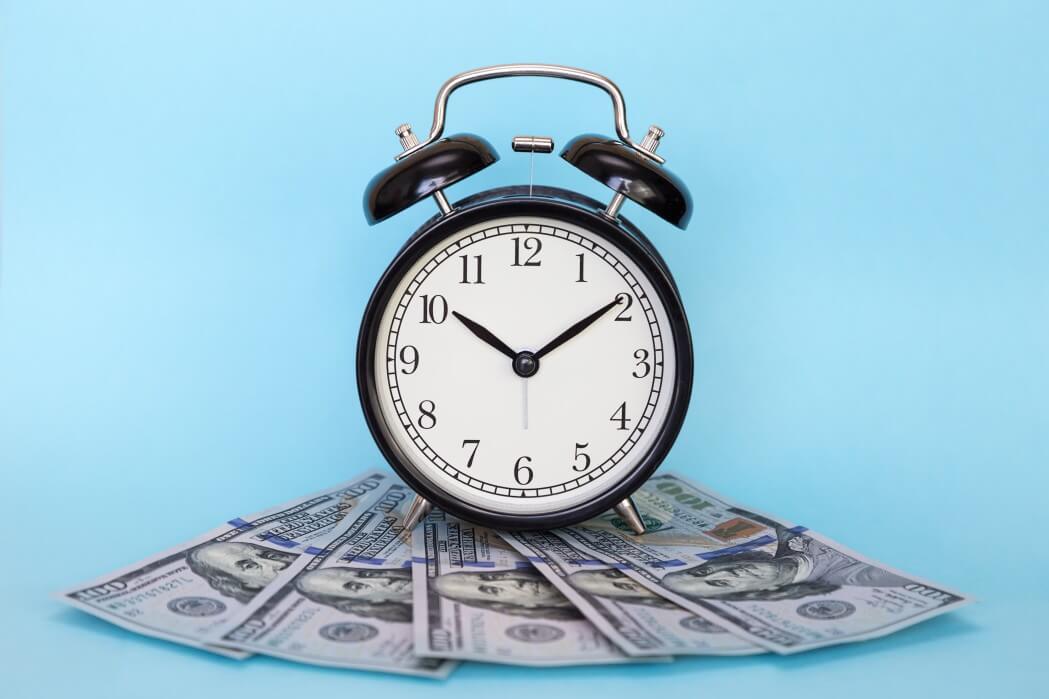 Now that we know how to find dropshipping products on Amazon, how do we keep up with all the work? After all, listing items takes time, especially when adding in bulk. 
Luckily, AutoDS solves this problem. The AutoDS Helper Extension enables us to list tens, hundreds, or even thousands of items at a time.
To illustrate, let's assume you find an Amazon page with multiple items to list. You can utilize the AutoDS Helper Extension to list them all at once.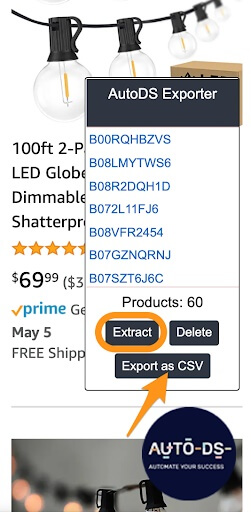 On the button right corner, click 'Extract' then, 'Export as CSV'. Now we have a CSV file on our computer with all the items we want. 
Next, go to the AutoDS dashboard and hit 'Add Products'. A popup window appears with the option to upload items in bulk using a CSV file. Click on that, and drag and drop your CSV file into the appropriate box.
All that's left is to configure our import settings and upload the items as drafts to continue optimizing the product. Or, we can import them directly to our store as they are.   
To Conclude
Product research is an essential part of any dropshipping business. For our store to succeed, we list only the best products that we know will sell.
Finding dropshipping products with Amazon's best seller's list one of many ways to find good products. There are many categories and subcategories to choose from. As long as you are testing the market the right way with at least twenty products in each niche, you can't go wrong. 
Differentiate yourself from the competition with compelling product pages, titles, and marketing angles. 
As long as we avoid forbidden products or categories, our labor will yield plenty of fruits. 
AutoDS is our companion on this journey. It will help us list as many products as we want and take care of our orders. It will even protect us from the pitfalls of troublesome selling categories. 
Now that we know how to take advantage of Amazon's Best Sellers category to find products that will sell, we can take our store to the next level and enjoy the ride to freedom. 
Continue honing your product finding skills with our article on the Top 10 Dropshipping Niches .