In this section, we will cover everything you need to know about PayPal. 
From what is PayPal, to PayPal account types, fees, how to open and verify your PayPal account, link and authorize your debit or credit card, and more.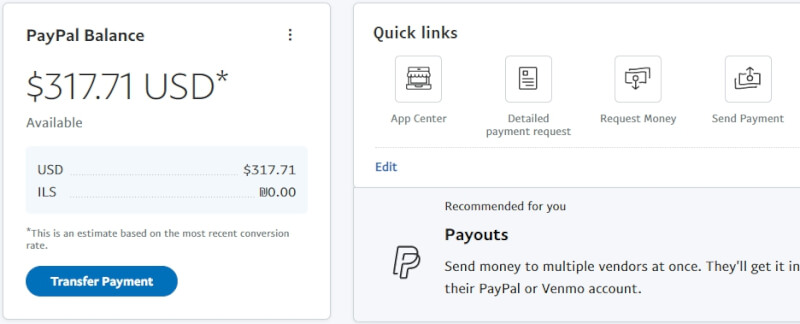 PayPal is a service that allows you to send and receive payments online. They serve as an electronic alternative to traditional payment methods. 
In other words, PayPal is your digital wallet.
With PayPal, you can accept payments online without revealing your financial details. All you have to do is link your credit or debit card with your PayPal account and pay using PayPal at checkout.
This way, the merchants and sellers will not receive unnecessary information. The information they will receive is your name, email address, and shipping address if required.
Therefore, your sensitive information is safe. For example, your bank accounts numbers, credit card numbers, expiration dates, security codes, and the actual billing address associated with these funding sources.
Since PayPal serves as a digital wallet, it is using the latest data encryption and anti-fraud technologies to keep your information secure and to reduce the risk of online fraud.
PayPal is quick and easy to use. You can open a PayPal account in a matter of minutes. Add your payment method, and start using this fantastic payment processor instantly.
There are +286 million people using PayPal daily in +200 countries around the globe, with a respectable range of +25 currencies.
Nowadays, it's rare to find a website that is not accepting PayPal as a payment option. 
Including eBay, which uses PayPal as a payment method for buyers and sellers alike to send and receive money.
Now that we have a basic understanding of what PayPal is, let's go over the PayPal account types available.
PayPal Account Types

PayPal offers two different account types. The first one is a personal account, and the second is a business account. 
Let's go over the differences between the two.
Personal Account:
If you are a regular shopper who shops online or wants to send money to friends and family, then the personal account is the way to go.
Business Account:
If you are an online merchant who wants to get paid using PayPal, then you should open a business account. 
Keep in mind that no business documents are required to create a business account.
You can start selling online using your personal PayPal account, if you already have one. But, at some point, you'll want to switch to a business account.
It is possible to upgrade from a personal account to a business account. Although, you can not do the opposite (downgrading a business account to a personal account).
If you don't have a PayPal account, and are planning to start your dropshipping business on eBay, then we recommend you open a business account right off the bat.
Can I have multiple PayPal Accounts?
Yes. PayPal allows you to have up to two PayPal accounts. But, they have to be for different purposes. One for personal use, and one for business use. 
Now we know about the two account types, let's move on to learn about PayPal Fees.
PayPal Fees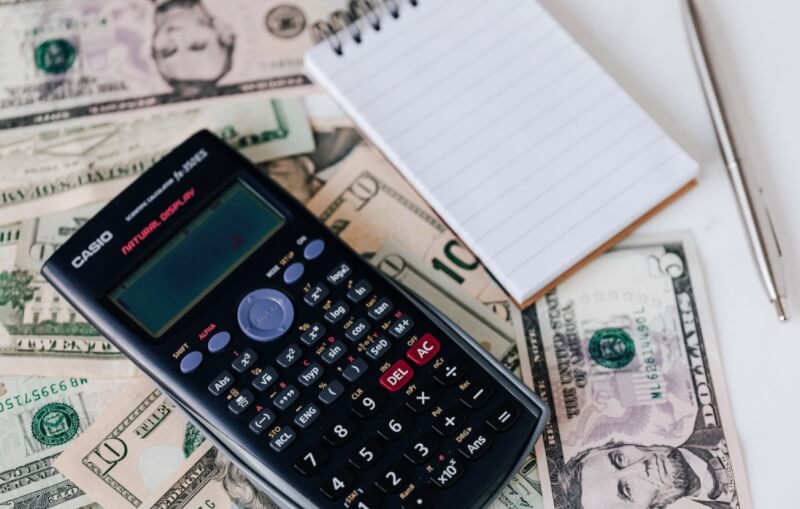 When we are using any service, we have to pay fees. And, PayPal is not an exception!
The good part is that any other competitor is paying fees too.
On PayPal, there is no subscription fee or any hidden fees. We don't have to pay anything until we get paid for selling and receiving payments.
We only pay a selling fee when receiving payments.
It's a small price to pay for accepting payments from any of the +286 million PayPal active customers worldwide.
Every supported country on PayPal has different selling fee rates. You can get to the list by click on the 'fees' link on their footer menu: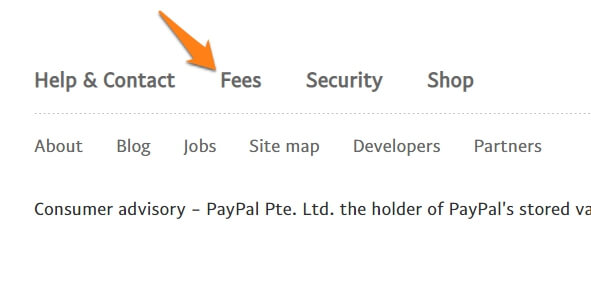 On this page, we have a list of all the countries, regions, and currencies supported by PayPal. Here's an example of some of the countries you'll find on that page: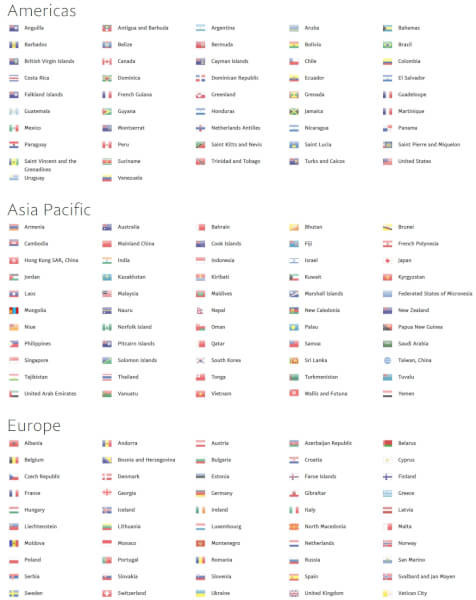 The supported countries are grouped by continents, making it easier to navigate through them.
You should be able to find your country there, as long as it's supported by PayPal. Simply find your country, click on it and check your fees for incoming payments.
On the fees page, we have all the details that we need to understand how much to add to our break-even setting (total product cost). 
Here's an example of fees paid by sellers in the United States: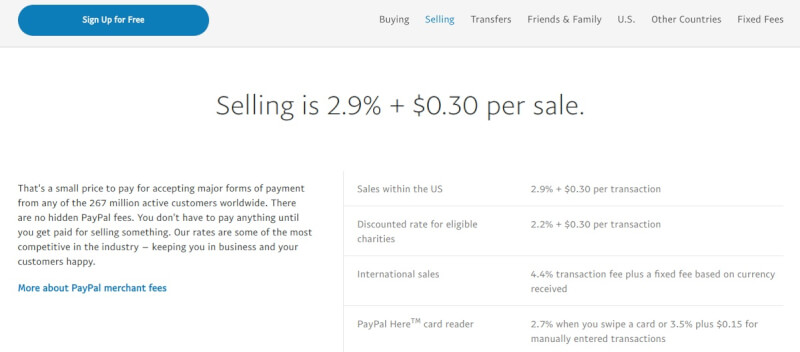 As you can see, the fees for the United States PayPal accounts are 2.9% + $0.30 per sale. Now, select your country to check which fees are applicable to you.
Now that we're familiar with the PayPal fees, let's move on to open our PayPal account. After all, this is what you have been waiting for, right?
How To Open a PayPal Account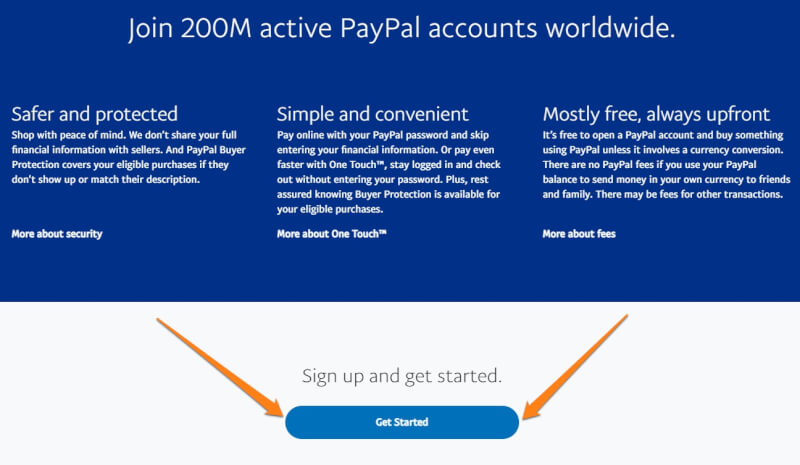 Opening a PayPal account is quick, free, and easy, as it should be.
All you have to do is to head over to PayPal.com and click "Sign up" on the top bar.

Then, you get to choose which PayPal account type you wish to create: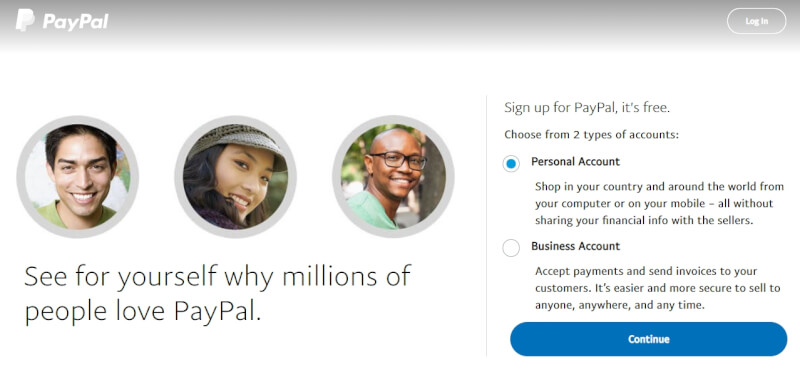 In this case, we will choose the Business Account, then click "Next".
Now, fill in your email address and click "Continue".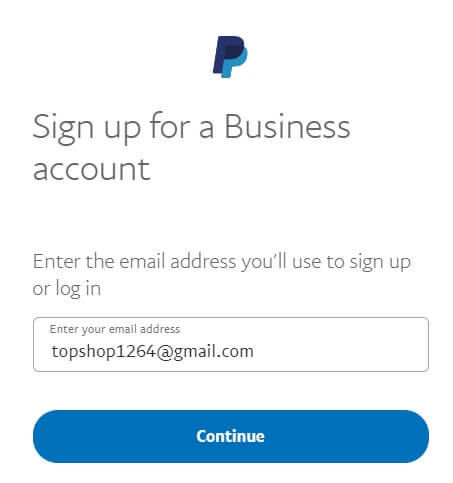 Next, you'll be prompted to enter the desired password for this account. We urge you to use a strong password, as PayPal is your online bank!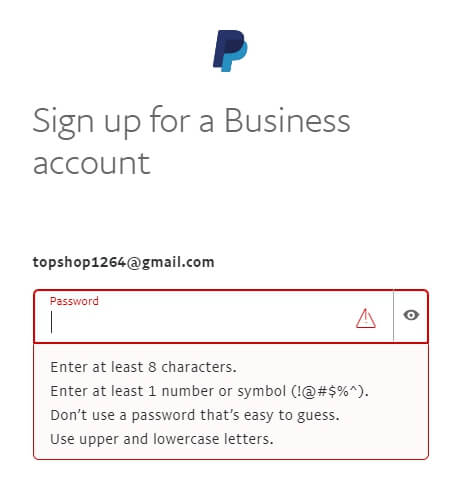 Next, follow the steps by entering your legal name, business name, business address, and business phone number. 
All this information is required to move forward.

On the bottom, click to agree to the 'PayPal User Agreement', and then click 'Agree and Continue'.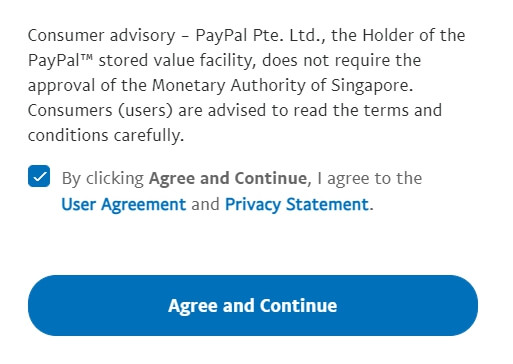 In the next step, you have to describe your business. In other words, choose the business type that you have.
For us, we have to pick either Individual/Sole Proprietorship if we are an individual entrepreneur, or corporation if we are incorporated under an LLC or any other type of business that can be run by multiple people.
Since we are small entrepreneurs, we will choose Individual/Sole Proprietorship for now.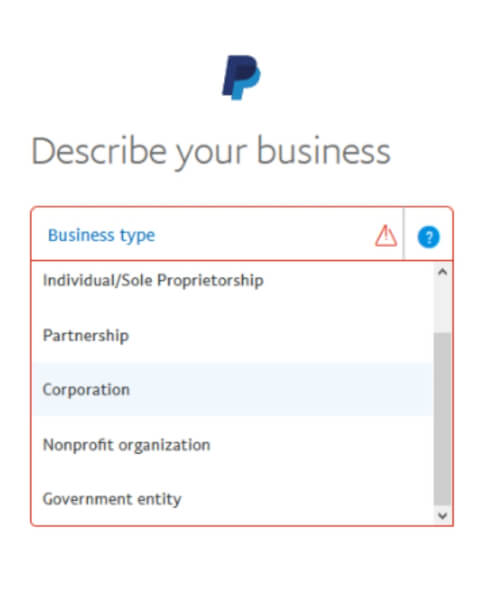 Next, we will have to choose the product or service that we are providing. 
Our best option is "Variety Stores", as we will be selling items from multiple niches.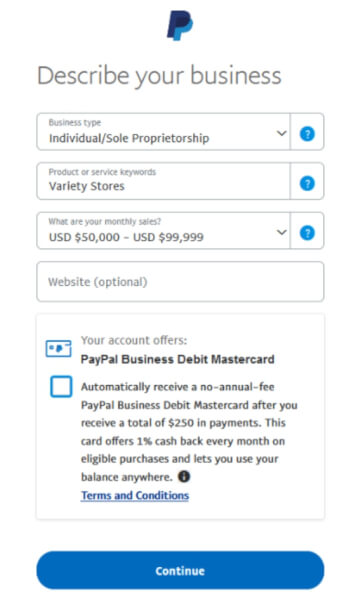 Also, we will enter the approximate monthly sales that we are selling. 
We need to enter a high value so we can postpone PayPal verification.
Note: If you are opening a US PayPal account, you will have the option to obtain a debit MasterCard from PayPal. You can leave it selected if it is available in your country. For this example, we will not need it.
Once done, click on 'Continue' to move on to the next section.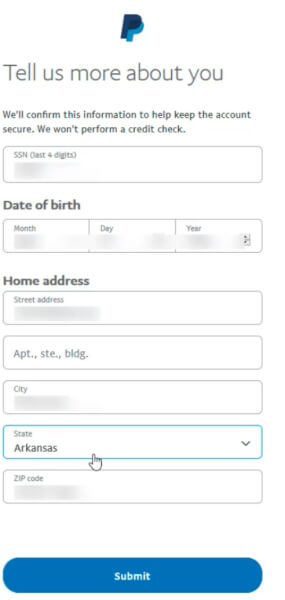 On this screen, you need to provide information about yourself for verification purposes.
First, you enter the last digits of your SSN (for U.S. residents only). 
It is very important to enter the right information as you may need to provide pictures of documents that have the same information.
Then we will enter the date of birth by selecting the month, date, and year.
Then, verify if your business address is the same as your home address. If it is the same, just leave it as is, and click "Submit".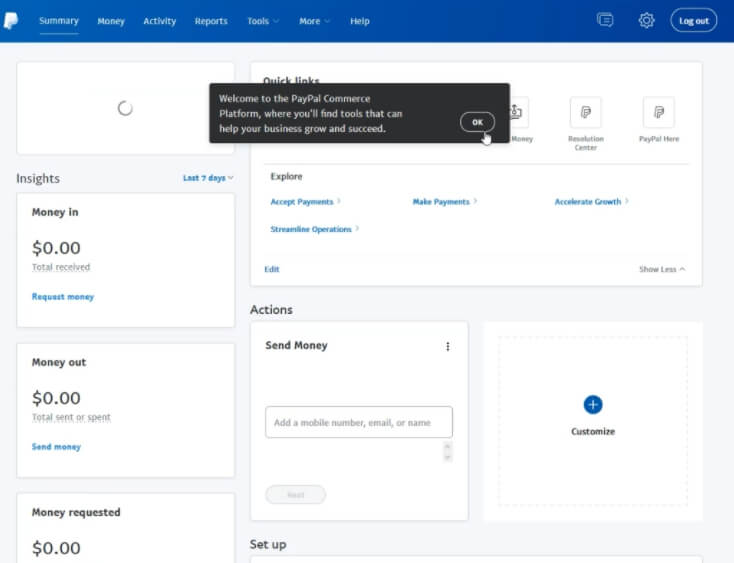 Boom! We have successfully created our PayPal account. 
Now, let's link a credit/debit card and verify it, so we can connect it to eBay to start sending and receiving payments.
Linking A Debit or Credit Card With PayPal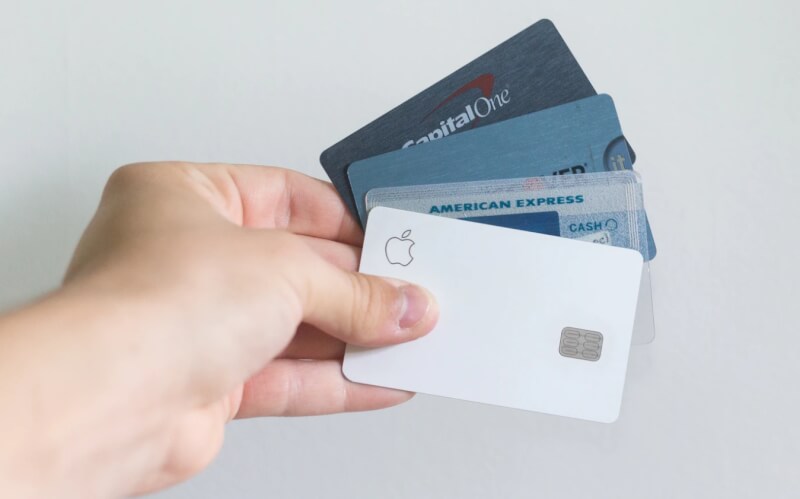 To link a debit or credit card with PayPal, start by logging into your PayPal account. 
On the top bar, hover over 'Pay & Get Paid', then click on 'Banks & Cards'.

Next, scroll down to the 'Link a new card' button and click on it to begin filling out the card's information: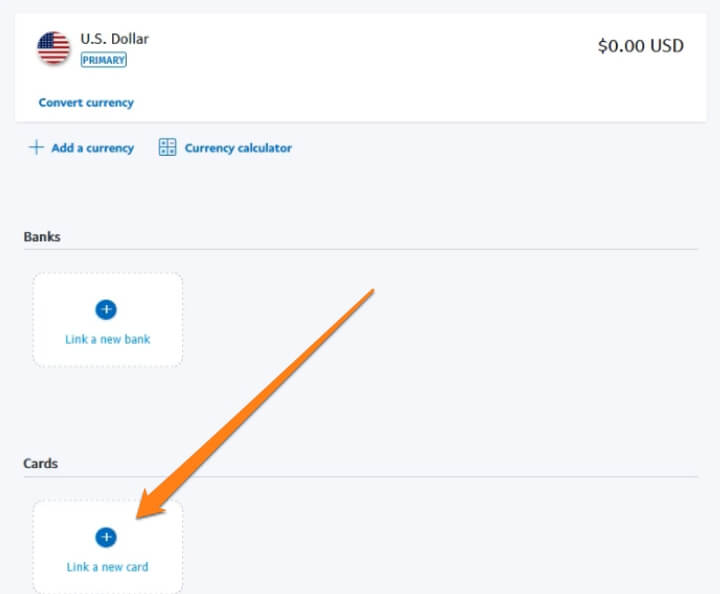 Now, start filling in the debit or credit card details.
We have multiple fields that we need to fill – card number, type, expiration date, the security code (CVV), and the billing address.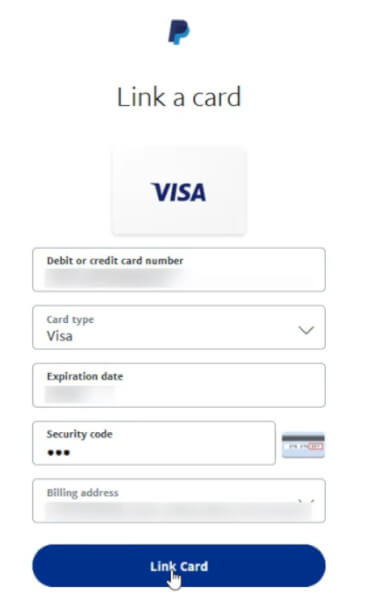 As soon as you fill in the card number, PayPal will automatically then detect the right card type.
Make sure to verify that the billing address is the right address. 
Once done, click on "Link Card".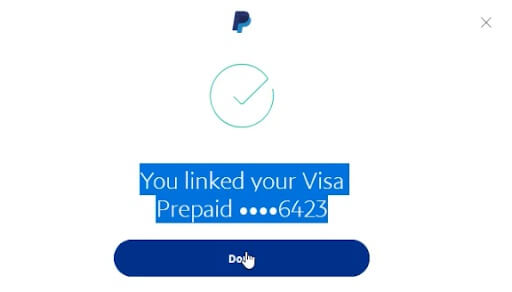 Boom! The card-linked successfully to our PayPal account. Now, just click "Done".
PayPal will now redirect us to the money page. And as we see here, here is the card that we just linked.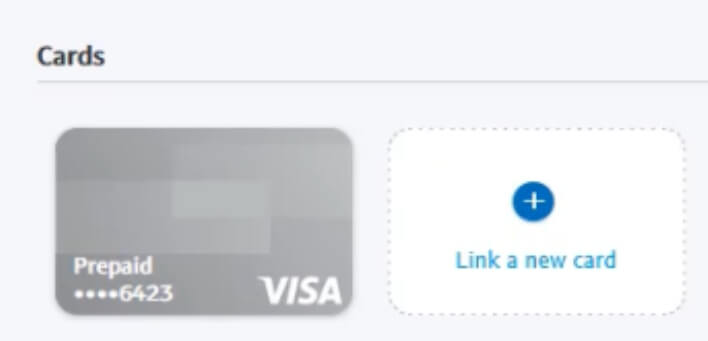 From this page, you can also link a bank account or another card, but one card is enough to begin.
In most cases, after linking our credit card, we will need to verify it on PayPal. To do this, there should be a link to verify on the card button.
Click on it, and PayPal will ask permission to charge $1 on the card. Accept it, and after 1-2 days, open the credit card/bank statement online. Look for the $1 PayPal bill. There, you should see a verification code.
Copy that code and paste it in the PayPal credit card verification link. Now, the credit card is officially verified and ready to go!
To complete the verification process, we will open the email we used during the registration process.
You'll notice that you received multiple emails from PayPal.

Let's start by clicking on the "Confirm your email address" email.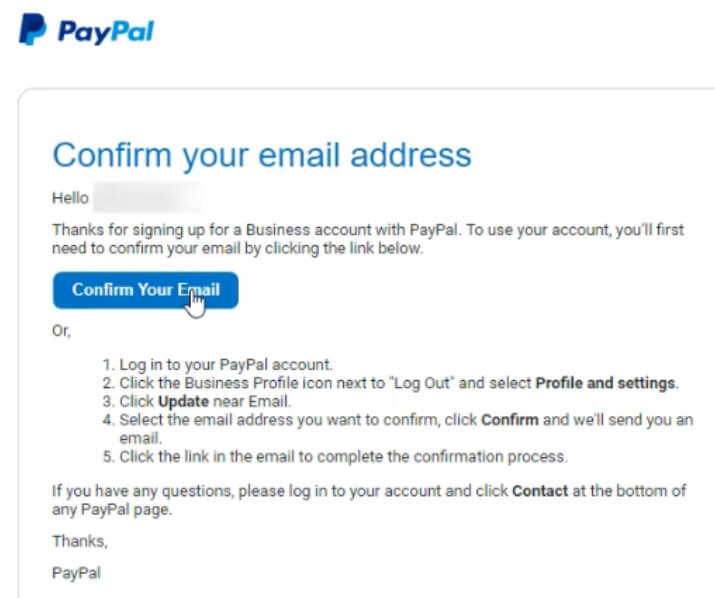 Here, simply click on the "Confirm Your Email" button. Or, you can copy and open the link in a new browser.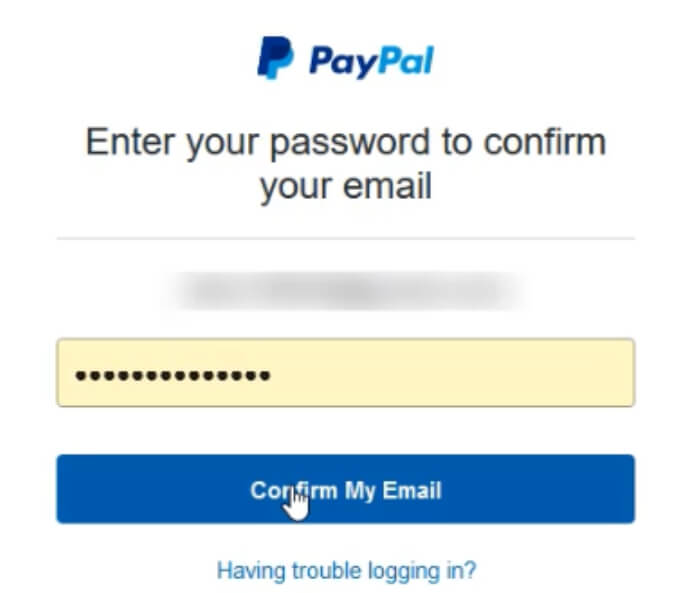 Once you click on that confirmation link, you'll be taken to the login page to confirm your email verification. 
Enter your PayPal password and click on 'Confirm My Email'.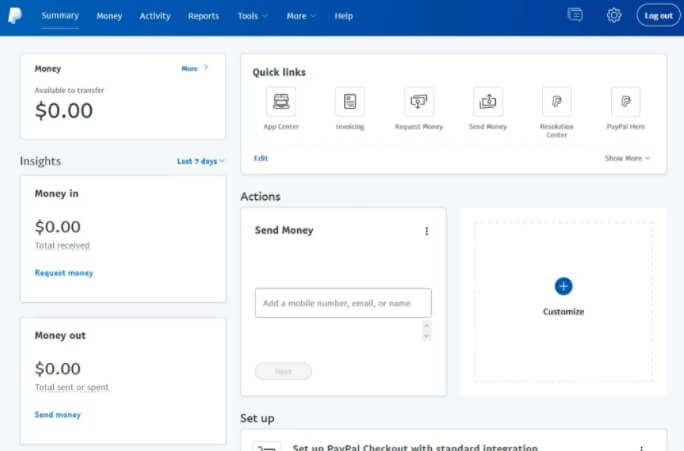 Bingo! The account is now verified, and we can use it to start sending and receiving payments.
To verify that everything is up and running, click on the gear icon from the PayPal top bar, then click 'Account Settings'.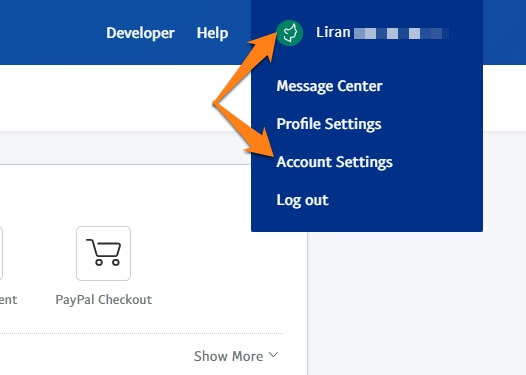 Then from the sidebar; click "Money, banks, and cards."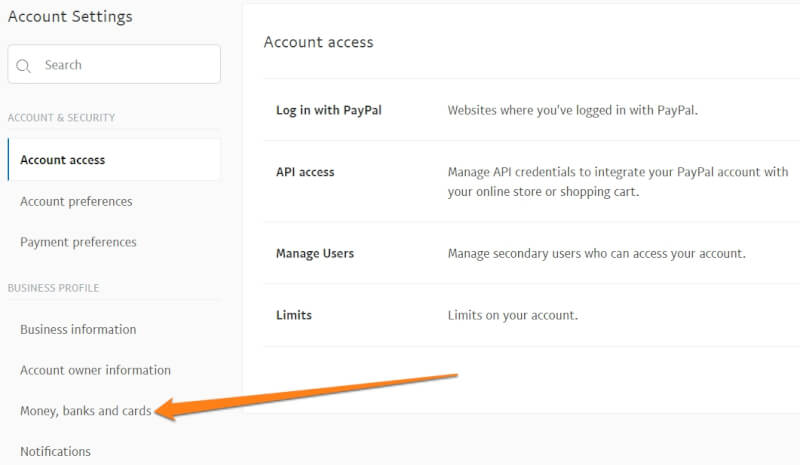 Now, we can see all the banks and cards linked to our PayPal account. Everything looks perfect!
However, in most cases, we will have to confirm our card after adding it to PayPal.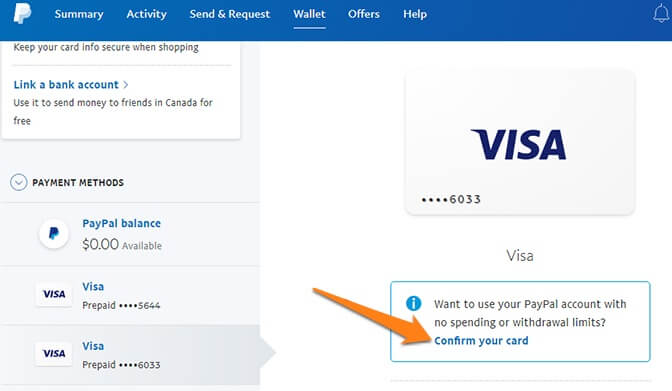 To do this, click on the 'Confirm your card' link. 
PayPal will then prompt you to charge $1.95 on your credit card.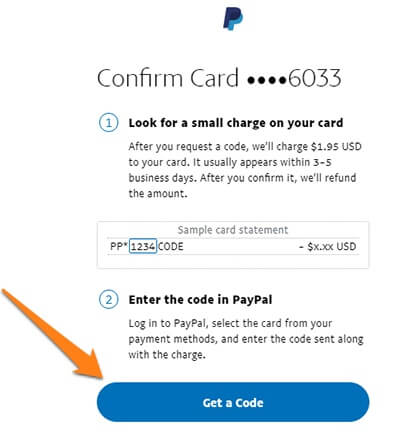 Proceed by clicking on 'Get a Code.' 
The next step is to wait at least one day, and then review your credit card statement on your credit card's website or your bank account. 
There should be a $1.95 charge with a PP*xxxxCODE (x=4 digit code). 
Copy that four-digit code and head back to your PayPal account. Confirm your credit card by filling in that four-digit code.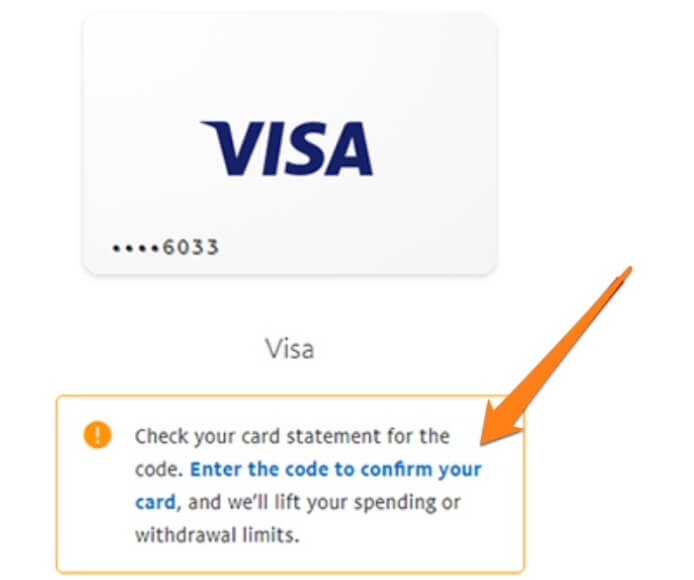 Once you enter the verification code, you'll get a confirmation notice. And that's all there is to it!
Your Paypal account is now active, your payment setting is confirmed, and we can move on to the next step to link our PayPal and eBay accounts together.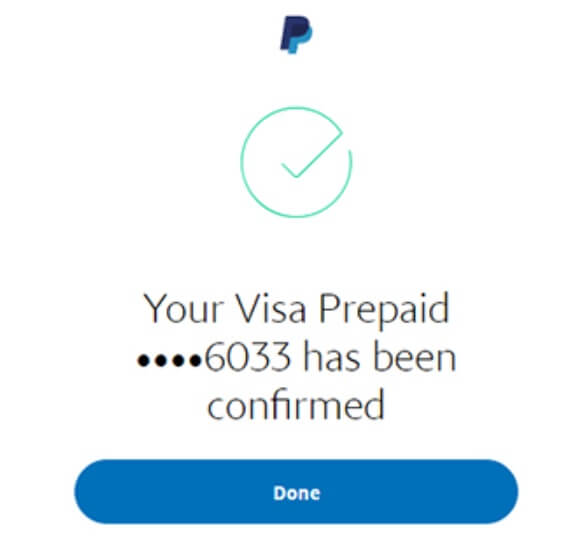 Phew, let's take a breath!  By making it this far, you know what PayPal is and the different account types that are available. 
Also, you have an understanding of the PayPal fees, how to check them, and your PayPal account is ready and verified including payment options.
Last but not least, continue learning to work your way to building your own success story: