Whether you are just getting started or already deep into your dropshipping business, one of the things that you think about the most is how to make more profit at the end of the day and month.
It's one thing to love your job, but if it comes without good profit, you'll need a few good tricks up your sleeve to get it.
That's why we whipped up this article on the 9 ways to increase your eBay dropshipping store profits so you can outwork your competitors and get that extra profit that you deserve!
1. Don't Put All Of Your Eggs In One Basket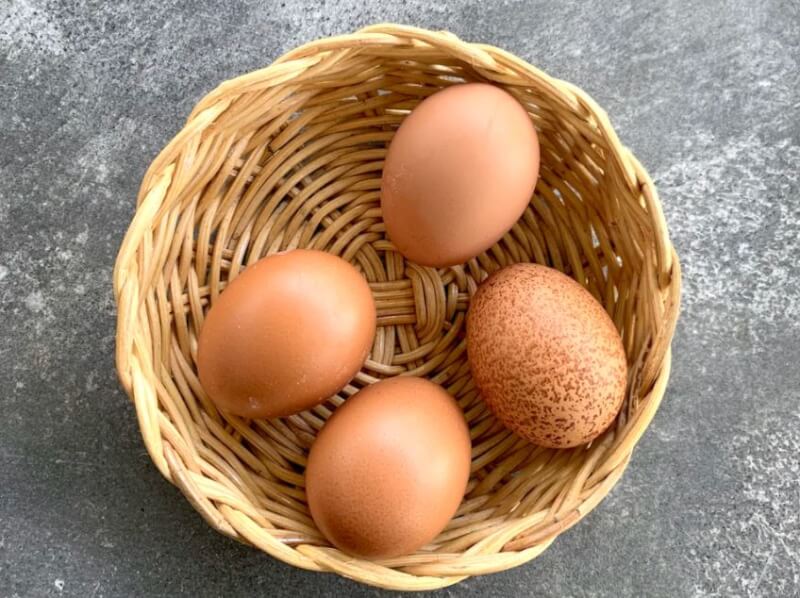 Sure, Amazon or AliExpress is easy to work with from the start and has a wide variety of items. On the other hand, the competition is fierce because many dropshippers are using them.
Other suppliers such as Costway, Walmart, Banggood, Homedepot, Wayfair, Costco, Overstock, and Chinabrands are a few good examples that you can add to your store to generate more sales and profit.
With over 20 supported suppliers and a reach into millions of products that you can sell, we're more than sure that you will find what you're looking for. 
In addition, conducting product research will yield better results when researching through multiple suppliers instead of just one.
More products, more warehouses, and better shipping times are some of the advantages that you will have when expanding to multiple suppliers.
To take it one step further, Costway and AutoDS have formed a partnership in which you benefit from a 3% discount on all of your purchases on their platform (including UK, France, and Germany).
Furthermore, if eBay ever asks for a dropshipping agreement between you and your supplier, you can easily overcome it with the help of Costway's dropship friendly platform and our strong partnership.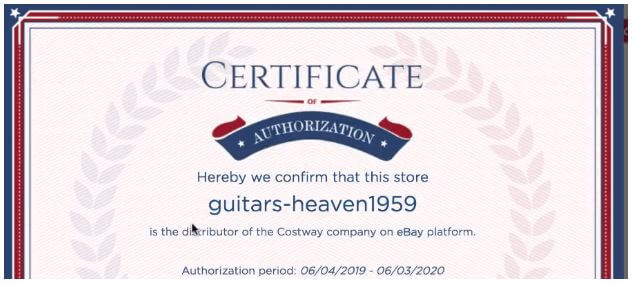 Also, we have a full webinar about the top 5 dropshipping suppliers for 2020 where we are explaining everything that you need to know to start working with the most profitable Amazon alternatives. 
From finding winning products, more suppliers to work with, configuring the right policies and strategies, don't miss out on this powerful webinar if you haven't seen it yet.
2. Increase Your Profits Using Chinese Suppliers
Working with Chinese suppliers has been around since the start of dropshipping, and it's not going anywhere.
The items refresh quickly, factories are working non-stop to keep up with the rising demand, and the categories and variety are endless.
Prices are low, and profit margins are high. All of these things allow us as dropshippers to increase our dropshipping store profits.
That's why we created a full webinar about dropshipping from AliExpress. There, you will learn to work successfully, efficiently, and profitably with AliExpress.
Banggood is another huge Chinese (and American) supplier that you can generate a lot of sales and profit from and further separate yourself from your competitors.
They have over 20,0000+ products and 800+ brands to choose from and are super dropshipping friendly.
Therefore, by using Chinese suppliers, you will dramatically increase your profits while dropshipping on eBay.
3. Coupons Are a Blessing

Many products have coupons which help reduce our costs and raise our profits. However, since there's no way on Amazon to search only for items with coupons, you'll have to consider yourself lucky when stumbling upon a product with a discount coupon.
On the other hand, the AutoDS Finder can find and add high selling items with discount coupons.
Not only will it save you the time to search for winning products, but it will also help you raise your profits by adding these products with discount coupons. Now that's what we call a win-win situation.
For Aliexpress coupons, the AliExpress Coupon Finder is a chrome extension that will find products with seller coupons available. With this helpful tool, you'll easily find the products that you want to sell along with bigger and greater discounts.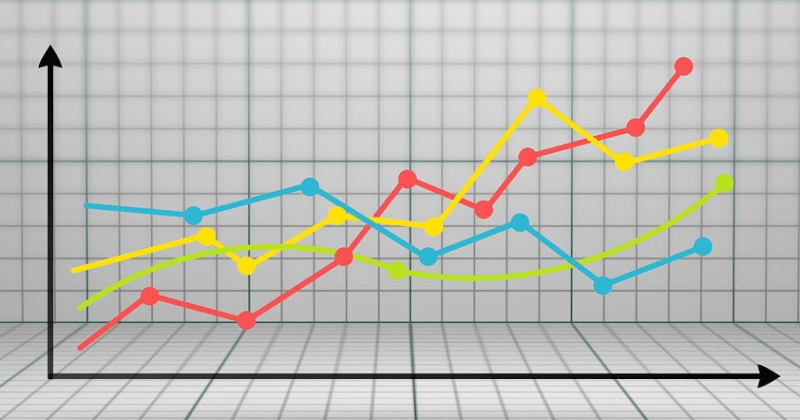 Another great method for maximizing your profits is by using the Price Optimization Technique. 
This method balances out your pricing to maximize profit for best sellers while encouraging less selling items to sell.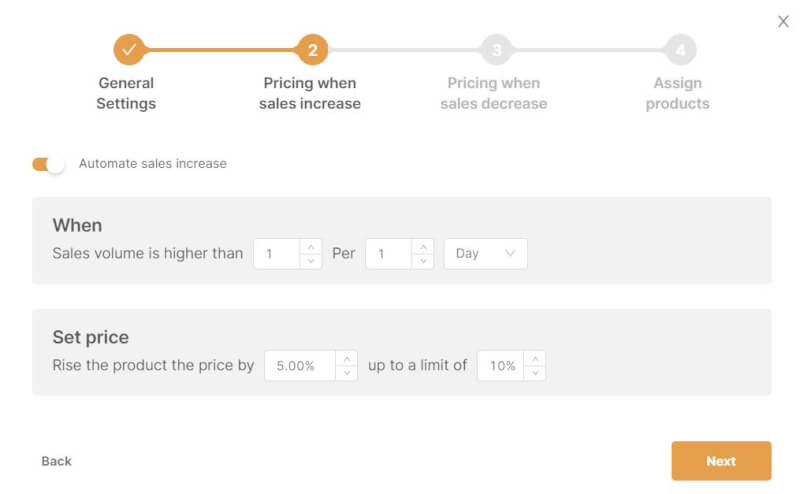 If the product is popular and keeps selling, the system will increase its price. Leaving you with more profit for your frequently selling items.
If the product stops selling, the system will decrease the price. So you will be more competitive and might sell it again. You can decide when to increase or decrease the prices, and by how much. Now, how neat is that?
5. Increase Profits Using the Shipping PolicyAnother creative method to raise your profits is by adding an expedited shipping option for a low price, like $1.99. This is added to the regular free shipping policy.
It's essential to keep the free shipping policy as the default to rank higher on eBay's search engine. Just make sure that you are working with a supplier who can deliver fast, to justify the expedited shipping.
Whether the buyer chose to go with free shipping or expedited shipping, your order process stays the same. The only difference is, the expedited shipping will add more profit to the order.
To add another shipping option, on eBay, head on over to Account Settings, then to Business policies. 
Click on "Shipping" to see your shipping policies and choose your default shipping policy.

After clicking your default shipping policy, you'll land on the editing page.
Scroll down to "Domestic Shipping".
Under "Services", click on "Offer Additional Service".
A new drop-down menu will appear.
Choose "Expedited Shipping" (1-3 business days) and give it a cheap price, anywhere around $1.99-$4.99.
It should look like this:

If the item location is China, choose "Economy Speedpak from China/Hong Kong".
The added price is entirely up to you. Just don't get too greedy!
The handling time differs, depending on your supplier and their conditions. Make sure you are aware of your supplier's handling times (the time it takes to provide tracking information).
That's it – you're good to go! Now, when your buyer checks out, he can choose between free shipping or expedited shipping.
The ordering process will be the same, but with the option of making a 100% profit if the buyer chose the "expedited shipping" option. This allows you to increase your dropshipping store profits without extra expenses.
6. Using AliExpress/Banggood's Dropship Center

Banggood Dropship Center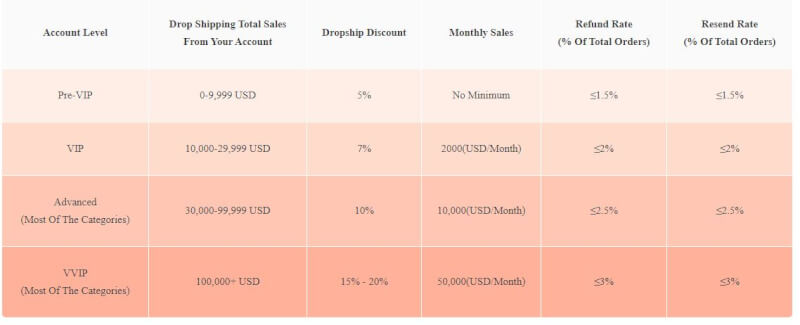 Some suppliers offer extra discounts, or product analyzing tools through their dropship center.
For example, Banggood has a dropshipping center that you can sign up to for free. And, when you reach a certain threshold, you will get extra discounts on each purchase. 
Furthermore, if you want to benefit from their dropship center discounts right off the bat – guess what? We got you covered! We have a video article ready on how you can Register to The Banggood's Dropship Center and Immediately Get The VIP Level!
AliExpress Dropship Center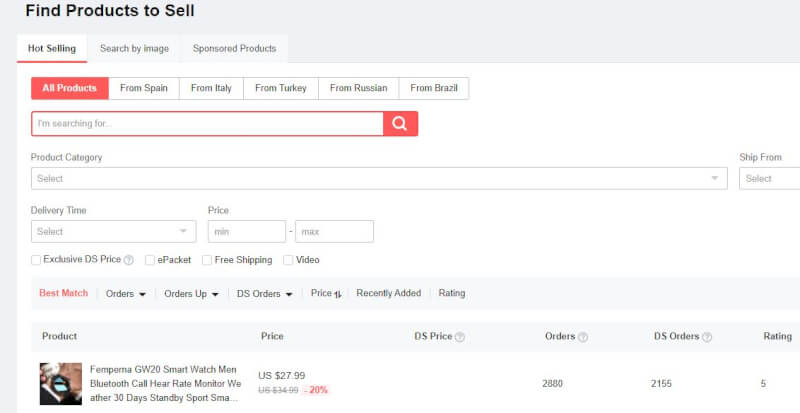 AliExpress also has a dropshipping center, although their dropship center is here to help you conduct product research. Instead of offering discounts on every order, they offer a tool that helps you find products to sell according to bestsellers, number of orders, product reviews, and more. 
You can search for any product in their database, product categories, and/or warehouse locations.
Product research couldn't be more friendly than this, and that's why using AliExpress' Dropship Center is an essential tool to help you find products that will sell and make more profits.
7. International Orders With Ebay's GSP (Global Shipping Program)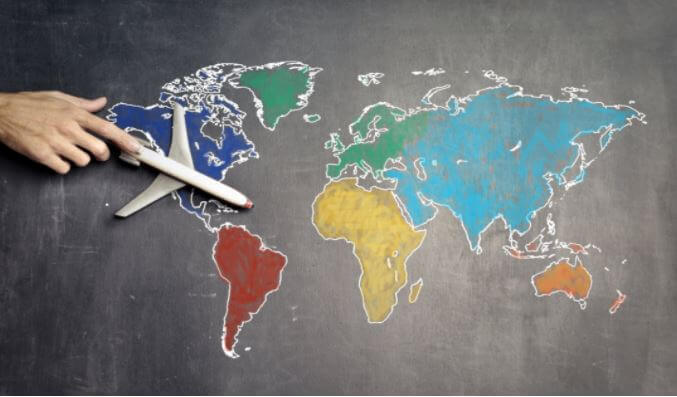 An additional method to gain extra sales and profit is by opening your listings to a worldwide audience by enabling international orders.
So, instead of shipping just to the United States, eBay's GSP program will open your store up to international orders. 
This means more traffic to your store (60 million buyers worldwide), more sales, and more profit. Though, keep in mind that to be eligible for the GSP program, your item location must be from the US. Also, you need to maintain a seller rating of Above Standard (or above). 
Once you get an international order, simply ship the package to eBay's global shipping center, and they will ship the package to your customer. You can read more about it through eBay's GSP help page.
8. Lower Prices With Lightning/Flash Deals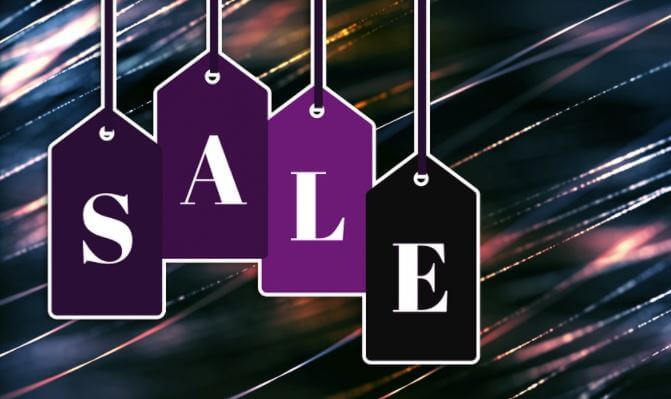 Who doesn't love a good bargain on their purchase? Taking advantage of flash deals is a great method to lower prices and raise profits. And, these deals are everywhere. You just need to know where to find them within your suppliers. 
For example, AliExpress' flash deals have a great selection of hot products with big discounts.  You'll find deals up to 90% off and more. Take advantage of these discounts to sell them cheaper than your competitors and rake in more sales.
You can also check out Amazon's daily deals, which sometimes have flash deals added on to them with a countdown timer. These deals are on a first-come-first-serve basis, as once all of the discounts are claimed, the product will exit the flash deal and go back to normal pricing.
Additional flash deals can be found with different suppliers – for instance, Banggood's flash deals, Overstock's daily deals, Wayfair's flash deals, and more.
The best part is, AutoDS supports all of these suppliers (over 20, if we're counting). Thus, importing their products and taking advantage of their flash deals will save you a great deal of time and money.
9. Sending Messages To Your Buyers

A high level of communication with your customers is essential for the long-term success of your business. Not only should you check daily for unanswered messages from your customers, but sending your buyers follow-up messages after they place an order in your store goes a long way. 
Typically, a 'thank you for buying from us' message should come first right after the order. Followed by another message once tracking information is available.
Lastly, a final message after X days from sending the product, to make sure that the buyer received it and is satisfied with their purchase. 
These messages will show your buyers that they have someone looking out for them. A real business, that really cares about its customers.
Thankfully, AutoDS can send these automatic messages to your buyers and save you the extra hassle.
You can edit the messages, write whatever you wish, and add triggers like the buyer's name, product title, store name, etc.
We highly encourage you to take advantage of automatic messages to increase your positive feedback, and to gain more satisfied customers that will return to buy again – or refer their friends and family to your store.
In Conclusion
At the end of the day, we're all here to make respectable profits while running our dropshipping business. And, as you can tell after reading this article, there are more than just a few methods that you can use to start increasing your dropshipping profits today.
Take all of these nine methods, and implement them one-by-one in your stores. The results will soon follow, and the numbers at the end of the month will already start looking better.
We hope you enjoyed this article, and be sure to check out our blog on the best AliExpress shipping methods to use to further increase your daily profits for anyone who's dropshipping with AliExpress!