June 21st marks "The International Day of Yoga" – A day to raise awareness worldwide of the many benefits of practicing yoga. The International Day of Yoga is relatively new to the world, celebrated annually since 2015.
As Yoga awareness spreads throughout the world, more people are joining the fun and start buying Yoga products. Those who are already in it treat themselves to more accessories and upgrades.
You can take advantage of The International Day of Yoga by focusing on uploading Yoga products on your dropshipping store.
And since it is an international date, you need to sell on more than one marketplace as product demand could have much higher profit margins and demand than others.
If you're unfamiliar with selling on different marketplaces, check out this article on how to sell across eBay marketplaces with professional product research.
Also, here's a list of supported marketplaces on AutoDS for uploading and monitoring.
You will be surprised at the profit margins in places you haven't tried.
Multiple Suppliers
Working with more than one supplier widens the reach of different products and categories for you to sell. If you're still working with only one supplier, you should check the top five dropshipping suppliers to work with in 2020.
The International Day of Yoga is a great time to get experience using new suppliers and trying them on different marketplaces, and learning new it is a truly valuable skill that you will not regret having.
Best Selling Yoga Products
We've collected data to share with you some of the best selling Yoga products to focus on to make higher sales and profit and take full advantage of The International Day of Yoga.
1. Yoga Mats
They come in a variety of shapes, sizes, and colors and are a must-have for all Yoga lovers.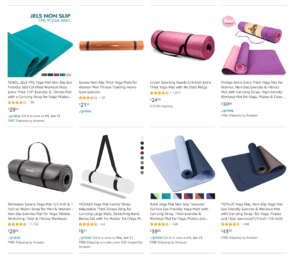 2. Yoga Blocks
Yoga Blocks are used by many people (not just Yoga users) to support and improve poses and flexibility.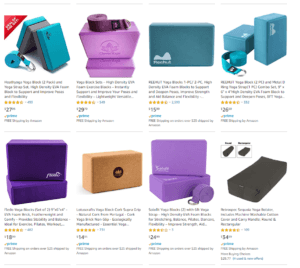 3. Yoga Towels
A trend you probably didn't know existed. Yoga Towels also come in many different sizes and color patterns.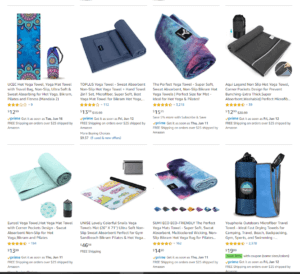 4. Yoga Sandbags
Yoga Sandbags are filled with sand to add weight and help with Yoga Exercises.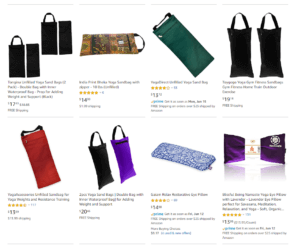 5. Yoga Balance Ball
They are for Yoga, Pilates, and regular home exercises. There is a wide variety to choose from, and they sell well before the International Yoga Day.

6. Yoga Pants
Think about, how can anyone play Yoga without pants? The answer is no one. The good thing about dropshipping Yoga pants is that they are cheaper, so beginners can also dropship them.
Based on our experience, we recommend you focus on women yoga pants and maximize your profit with listing variations.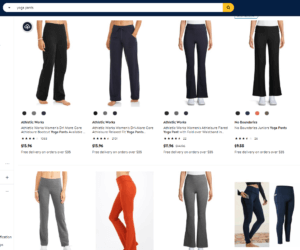 The Big Numbers Rule – Maximize Your Profit
The more yoga items you list before the International Day of Yoga, the more sales conversions you will encounter. For this, the Big Number Rule comes into play.
Therefore, bulk uploading is the chosen method as it helps upload a large number of items. This way, you can upload the maximum amount of products in the least amount of time.
The AutoDS Helper Chrome extension will save you the time that you need by easily uploading all of the items that you need in bulk. Just click on the circle on your bottom right. Then click "extract" followed by "export to CSV" and all of the product IDs will be exported into a CSV file.
Now head over to the Uploader section of AutoDS and click "Upload Bulk from CSV".
Click on the file that you've exported in the previous stage and voila! Wasn't that easy?
When To Stop Focusing on Yoga Products
Like other holidays and special occasions that come to an end, the right time to stop selling Yoga gifts should be around the time of that date (June 21st). Always be sure to check your supplier's shipping and handling times in order to avoid late deliveries.
You can also continue selling Yoga products even a week after the date for all of the late buyers.
Conclusion
Now that you're familiar with the meaning of the International Day of Yoga and how you can take advantage of it using more suppliers and product researching on new marketplaces, now's the time to implement these methods and maximize your profits.
In case you didn't know, we have the AutoDS free e-commerce seller calendar that you can use to find the important holidays and recommendations about what to do at any event. We hope that you've enjoyed this article. Don't stop the grind