When choosing a dropshipping tool, dropshippers often find it challenging to compare Spocket vs Oberlo. At face value, both are solid dropshipping tools capable of making our online venture easier to manage and more profitable.
Nevertheless, there are important differences between the two companies. Therefore, in finding a dropshipping tool that works for us, we must carefully consider what each one has to offer.
In this article, we'll compare the features of Spocket versus those of Oberlo. In the end, we'll know which dropshipping tool is the winner.
Why Use Dropshipping Automation Tools?
Before comparing Spocket versus Oberlo, let's briefly discuss the importance of working with a dropshipping tool.
While dropshipping has become a relatively simple business to run, the daily tasks can take up a lot of precious time. A dropshipping tool can automate repetitive tasks like:
Price monitoring

Stock monitoring

Product sourcing

Product importing

Order fulfillment
Tools like Oberlo and Spocket can automate these tasks by integrating our stores with our suppliers. Additionally, they function as the central processors for our business, managing and tracking all activities. As a result, dropshipping tools save us lots of time and allow us to scale with ease.
What Is Oberlo?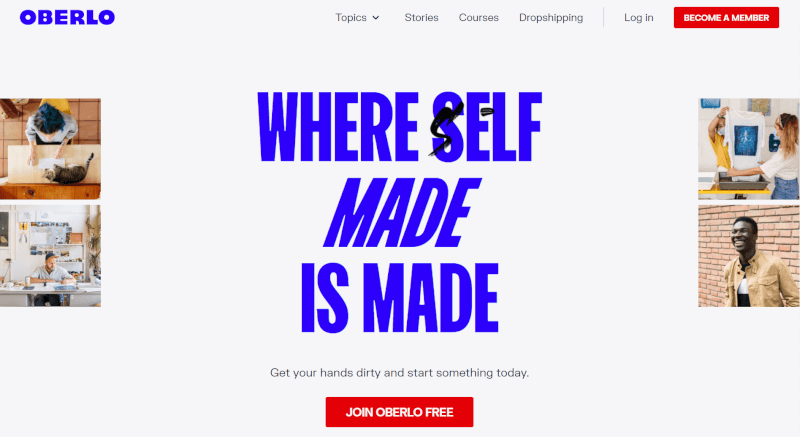 Now that we know why dropshipping tools are essential for our business let's explore the popular options, starting with Oberlo.
Oberlo is a dropshipping tool that facilitates dropshipping from AliExpress to Shopify.
Pros:
User-friendly interface

Available in other languages

Semi-automated fulfillment of orders

Wide range of product choices
Cons:
Limited supported suppliers 

Works only with Shopify

Longer delivery times

Limited features with the free plan
Oberlo Pros
One of the advantages of working with Oberlo is its user-friendly interface, unlike other platforms. Plus, if you're not comfortable with English, the platform is available in several languages, such as French, German, Italian, Portuguese, and Spanish.
This dropshipping tool also enables access to a vast selection of AliExpress products. When finding products to sell, you can filter the search results by setting the region you want to sell to or the category you wish to explore. Additionally, you can sort products choices by best match, seller rate, lowest price, highest price, and order count.
Subsequently, we can import products by copying and pasting the product URL/ID from our supplier pages. Also, with Oberlo's extension, we can quickly import products in just one click. 
Another benefit of working with Oberlo is its automatic synchronization with the inventory from our suppliers. Likewise, the platform alerts us whenever customers place their orders in our stores. After successfully making sales, Oberlo gives us access to sales analytics using graphs and figures.
Furthermore, Oberlo allows the semi-automated fulfillment of orders. It also lets us manage our transactions under one dashboard.
Oberlo Cons
However, working with Oberlo means no assurance about the quality of items coming from AliExpress. Therefore it leaves us with the work of vetting each product before listing it.
In addition, it only integrates with Shopify, preventing us from working with any other sales channel. Its utilization of Chinese suppliers results in longer delivery times to Western regions.
Finally, its free plan offers limited features. For instance, we can only enjoy bulk orders and shipping updates when we subscribe to Oberlo's paid plans.
What Is Spocket?
Spocket is another software that facilitates dropshipping. However, instead of an AliExpress to Shopify model, it integrates our online stores with American and European suppliers. Also, it works with several dropshipping selling channels instead of just Shopify.
Pros:
Works with verified US/EU suppliers

Stricter policies for suppliers

Integrates with nine selling channels

Fast shipping times
Cons:
More expensive subscription fees

Fewer product choices

Inconsistent inventory syncing

Difficult to utilize third-party listings 
Spocket Pros
Spocket enforces strict policies on its US and EU suppliers, ensuring we're getting high-quality products. It integrates with several popular selling channels like Wix or Woocommerce. Moreover, we can find our next winning items through Spocket by narrowing our search per category, price, and shipping option. 
Another feature worth mentioning is that Spocket allows the semi-automation of our business, from product importing to order fulfillment. 
In addition, Spocket offers a one-click importing feature aside from the manual method. On a side note, the manual importing process allows us to list our products by inputting the title, description, and other information.
Plus, to help us efficiently manage product stocks, Spocket uses colors to distinguish inventory levels. For instance, red signifies that there are ten pieces or less of a specific product. 
Lastly, this dropshipping tool enables us to monitor customer orders under one screen. For example, we can check a product and see its corresponding shipping cost on our order list depending on the customer's location.
Spocket Cons
On the downside, Spocket requires expensive subscription plans to gain access to more exclusive items. As a result, we have fewer product choices to choose from when using this dropshipping tool. Plus, it is challenging to filter readily available products with your current plan.
Additionally, syncing inventory from our suppliers can be difficult. For example, there are instances when customers place an order in our stores, but the products turn out to be unavailable on supplier websites. 
In connection with this, it's a bit challenging to list products from third-party entities, like Amazon, through Spocket. 
Spocket Vs Oberlo: Differences and Similarities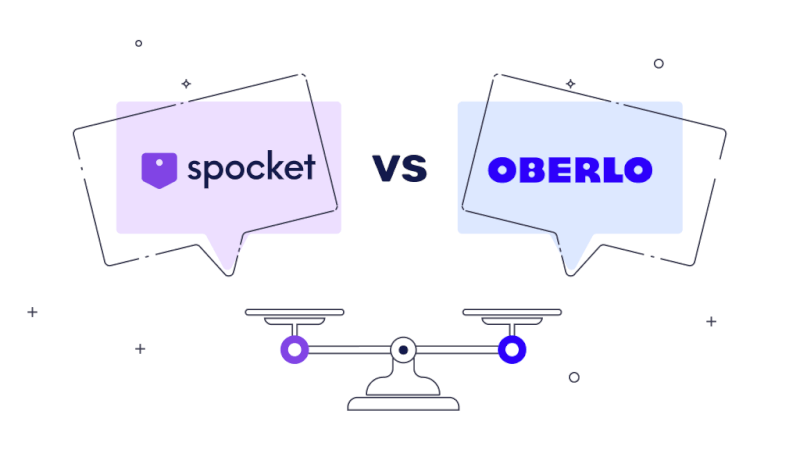 Now that we have an overview of Spocket and Oberlo, let's go over their primary similarities and differences:
Similarities:
Integrate with Shopify stores

Find products to sell

Orders dashboard

Support semi-order automation
Differences: 
Supported selling channels

Supported suppliers

Product ranges

Shipping times

Branding customization
Both Spocket and Oberlo enable the sourcing of best-selling products to our Shopify dropshipping stores. We can list dropshipping products using quick importing methods and get price recommendations for our products.
Furthermore, these dropshipping tools also have dashboards that monitor orders under one screen. Similarly, both Spocket and Oberlo support the semi-order automation of our business.
However, the platforms also have notable differences. On the one hand, Oberlo exclusively works with Shopify and supports product importing solely from Chinese suppliers through AliExpress. Its integration with AliExpress provides dropshipper with a broad selection of items.
Meanwhile, Spocket integrates with over ten selling channels instead of just Shopify. It also has a broader selection of products. The platform connects you to items from local US and EU suppliers and those from Chinese suppliers on AliExpress. Finally, Spocket allows the customization of invoices to your customers, while Oberlo doesn't offer a similar feature.
Spocket: Main Features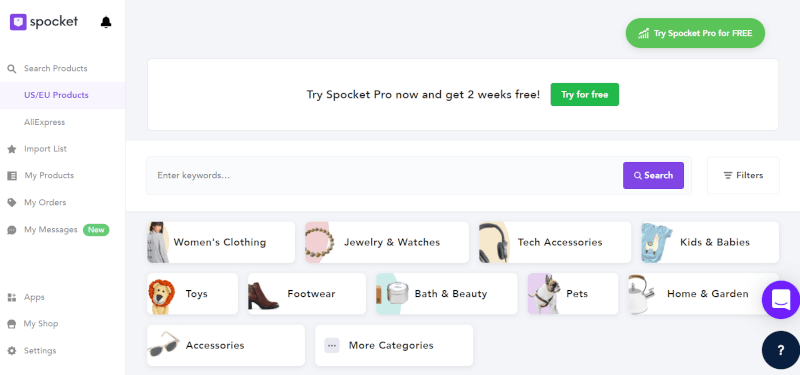 After covering the two dropshipping platforms and their general differences, we'll now proceed with the specifics of what each tool offers.
Here are the key features that Spocket can offer our dropshipping business:
Integration with US and EU suppliers

One-click importer

Semi-order automation

Fast 2-5 day shipping
Spocket's system integrates with US and EU suppliers. As a result, dropshippers never have to leave Spocket and can add products directly from the platform.
Once you've located a product, Spocket allows you to add it in one click to your store. Dropshippers can do so directly from the platform by clicking 'push to store.' Alternatively, they can also source from AliExpress using the AliScraper extension in one click.
Another worthy feature of Spocket is its semi-order automation. This feature enables the platform to send order details for every customer purchase to our suppliers with one click. Once the suppliers ships an order, Spocket's dashboard lets us track shipping updates whenever they're available.
Finally, Spocket boasts swift shipping services from local suppliers that deliver customers' orders in two to five business days. However, the shipping time also varies depending on the delivery location, product origin, size of the package, and subscription plan.
Oberlo: Main Features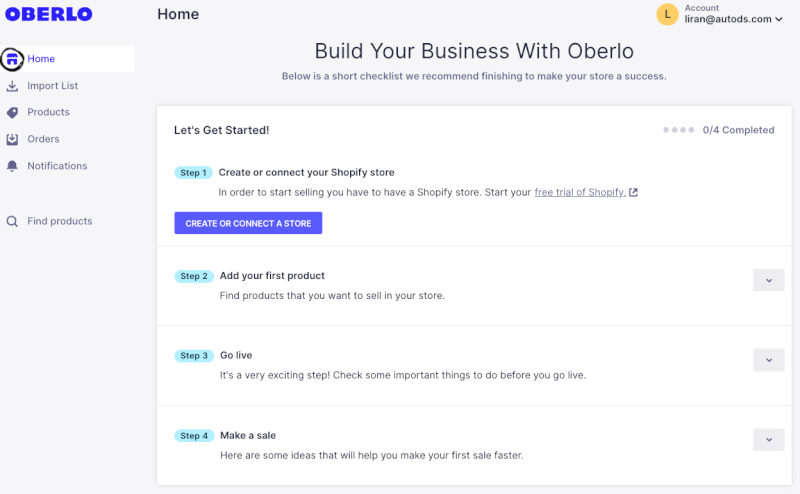 Like Spocket, Oberlo offers a unique set of features that dropshippers can benefit from. The following are the top features that Oberlo provides Shopify stores:
Direct sourcing from AliExpress

Onboarding process for dropshippers

Semi-order automation
Using Oberlo, dropshippers can quickly source millions of products from AliExpress. Then, the dropshipping tool allows one to edit descriptions and images for a more professional products presentation.
Moreover, Oberlo is a beginner-friendly platform. It provides an onboarding process to help guide dropshippers on how to get started and set up their stores.
Furthermore, when a buyer purchases from your Shopify store, all you need is to click the 'Order' button. Afterward, Oberlo will fulfill the order for you. Finally, the company has an integrated order tracking system that updates you with the whereabouts of customer orders.
Spocket Vs Oberlo Comparison
We're finally ready to compare Spocket vs Oberlo and how they match up in the most important features.
Here are six essential features that we'll compare
Product Sourcing

Order Fulfillment

Branding

Price Comparison

Help and Support
Let's start with product sourcing.
Spocket provides the option to source from US/EU suppliers and Chinese suppliers like AliExpress. Its local suppliers offer faster shipping by delivering products from domestic warehouses. In contrast, Oberlo only supports product sourcing from AliExpress. Since the products come from China, it results in slower shipping times.
In terms of order fulfillment, both dropshipping tools have semi-automated services. However, both Oberlo and Spocket require using our own buyer accounts and payment methods as a prerequisite.
With regards to branding, Spocket offers custom invoices with our logos on orders sourced from supported suppliers. Unfortunately, Oberlo doesn't have any services that help build our brands.
Spocket and Oberlo offer relatively similar pricing plans. Both provide free and paid subscription plans for dropshippers. Spocket has four paid plans starting at $24.99/month, while Oberlo has three subscription options with $29.90/month as the cheapest.
Finally, both Oberlo and Spocket provide 24/7 customer support lines to address dropshippers concerns quickly. Likewise, both platforms give sellers free content, like blog articles, eBooks, and video tutorials.
Spocket Vs Oberlo Comparison Chart 
Spocket Vs Oberlo Vs AutoDS Comparison Chart
So far, the article focused on a Spocket Vs. Oberlo comparison. But what if we added a third dropshipping tool into the mix, like AutoDS? How would it fare?
The following chart answers the question by comparing Spocket vs. Oberlo vs. AutoDS:
Spocket Vs Oberlo Vs AutoDS: The Verdict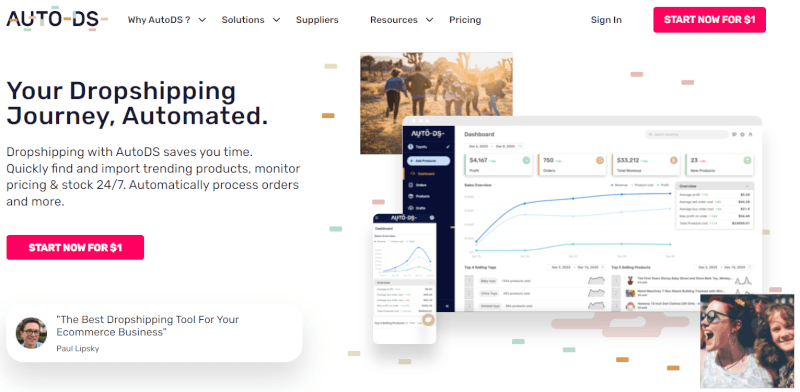 Many dropshippers today want to compare Spocket vs Oberlo. While the two are reliable dropshipping tools, they pale in comparison to AutoDS. With the features it offers, AutoDS by far surpasses both Spocket and Oberlo.
Here are several criteria where AutoDS emerges as a winner:
Now, let's explore all these features that make AutoDS number one.
Millions Of Products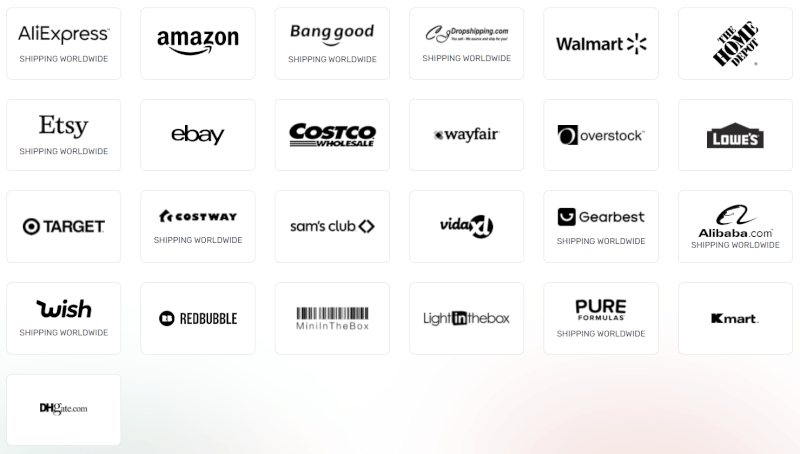 First, AutoDS supports around 25 dropshipping suppliers that provide millions of product choices to sell. AutoDS also offers automated price/stock monitoring and product importing features for each supplier it supports. By utilizing this dropshipping tool, we can access better product choices because we have more supplier options.
Easy Product Research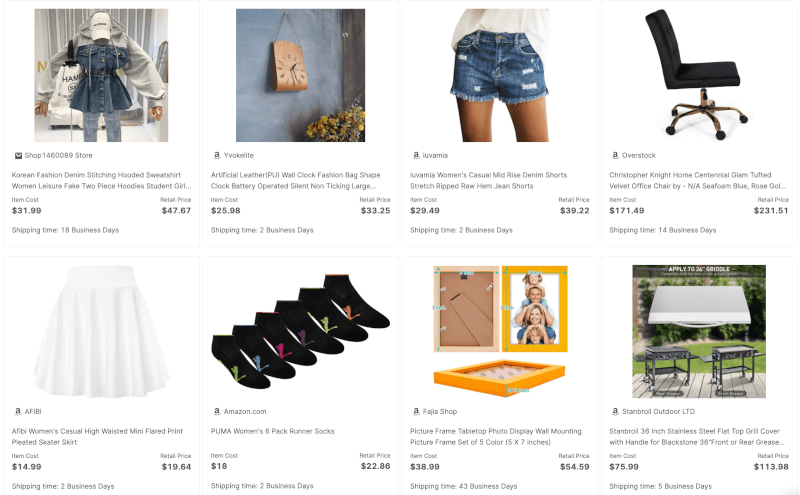 Next, AutoDS has a built-in product research tool that lets us find millions of trending items from multiple suppliers. This tool helps us filter and narrow down search results to find products that best fit our business. Additionally, we can couple this feature with the AutoDS Product Finder, which lets us find products with one click.
Multiple selling channels

The next excellent feature of AutoDS is its integration with popular selling channels. Through the AutoDS dropshipping tool, we can easily import products to our online stores by utilizing any of the selling channels available:
Moreover, these selling platforms enable us to offer trending products to customers by using effective marketing techniques. Depending on our selling channels, we can enjoy substantial traffic, comprehensive product listings, free account creation, and more perks. 
Automated Order Fulfillment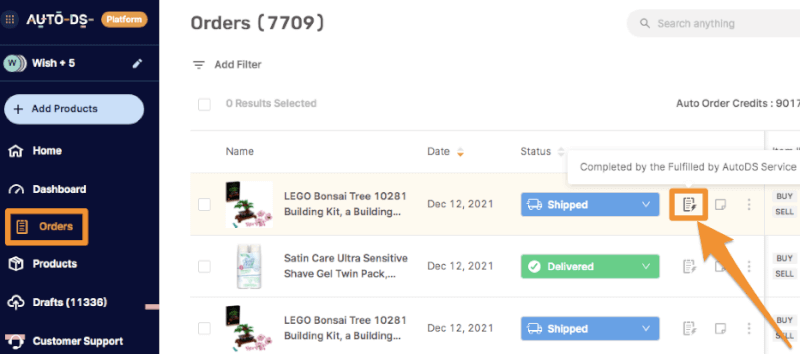 Similar to Oberlo and Spocket, AutoDS offers a semi-automated order fulfillment feature. However, AutoDS takes the win with its Fulfilled by AutoDS service. This excellent feature fully automates order fulfillment without any intervention required by the dropshipper. Additionally, the program provides automatic tracking updates.
As a bonus, the Fulfilled by AutoDS order method doesn't require us to have buyer accounts and saved payment methods with our suppliers. Instead, It uses its internal accounts so we can free up our credit lines. Finally, the Fulfilled by AutoDS service makes returns a breeze by generating return labels in one click.
Effective Branding Solutions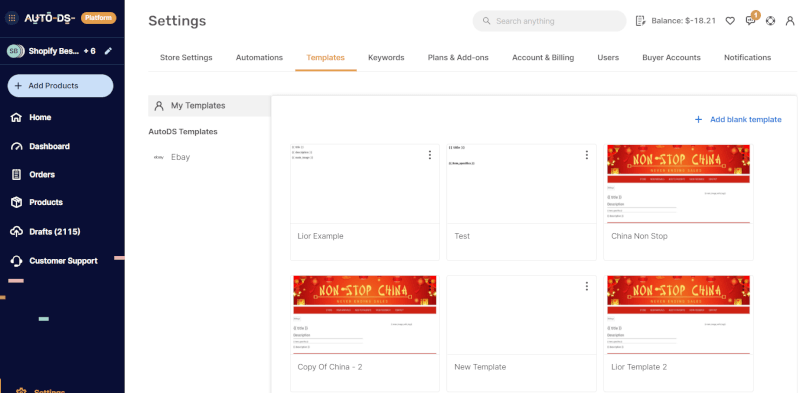 Fourth, AutoDS provides a range of free templates for our products. We can use these templates to customize our websites or product pages for a more professional presentation. Additionally, personalizing our pages will help boost the branding of our business.
Efficient Store Optimization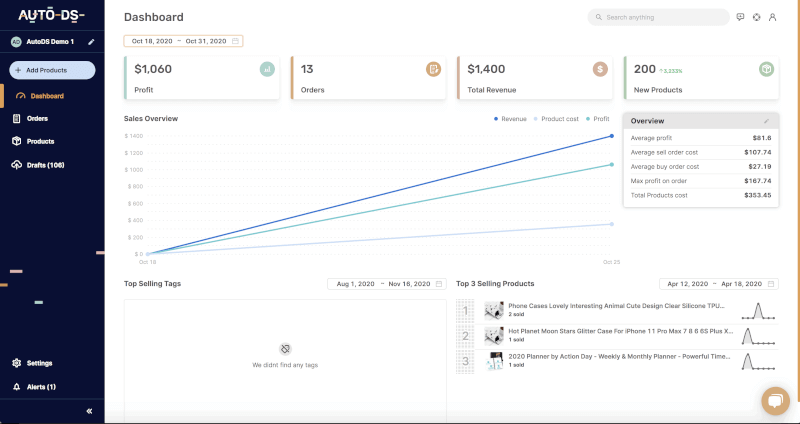 Another feature that AutoDS provides is efficient store optimization. The platform offers this benefit through its complete business overview dashboard and product tags feature.
These features enable us to analyze what products are selling fast and which ones fall behind in sales. Knowing these data, we can scale our business by adding similar products to our best sellers and removing slow-movers from our list.
Inclusive Content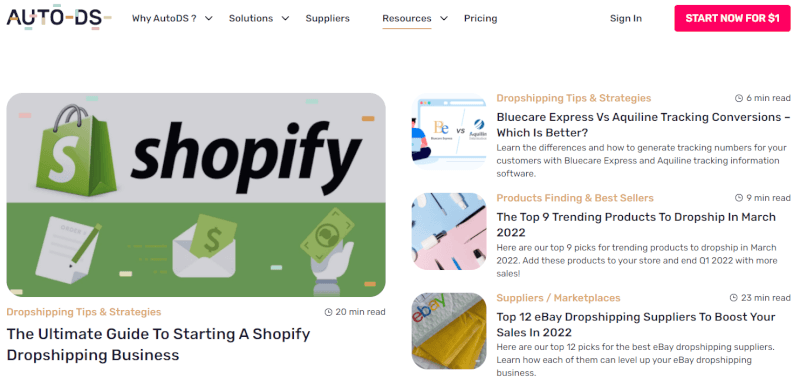 In terms of content, AutoDS constantly updates its YouTube playlist and blog page to guide dropshippers of all levels toward success. In addition, AutoDS provides additional content, such as articles, videos, eBooks, courses, and more. These materials are up-to-date, high-quality, and accessible for dropshippers.
Flexible Pricing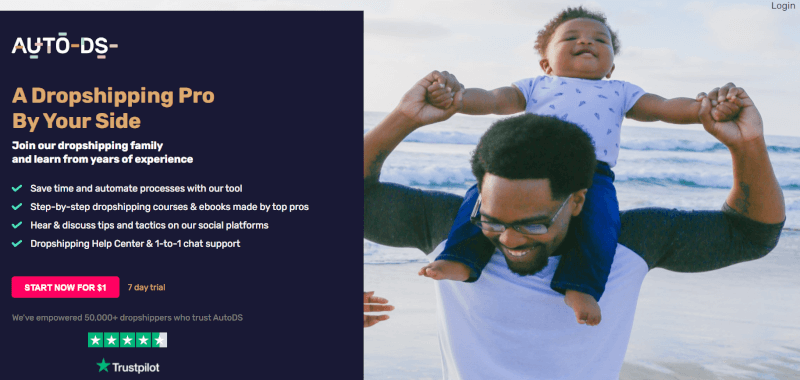 Seventh, AutoDS offers flexible pricing plans that start at $13.43/month. With AutoDS' subscription plans, we can choose the one with features and volume that best suits our needs.
Finally, AutoDS offers a $1 trial so you can test out all its excellent features.
Shopify Dropshipping App Comparison Chart
Until now, we discussed three dropshipping tools more generally. However, no dropshipping tools comparison is complete without mentioning Shopify apps.
As one of the most popular dropshipping platforms globally, major companies like Spocket, Oberlo, and AutoDS have dedicated Shopify apps with their unique features. It is no surprise that here too, AutoDS stands out with the highest customer reviews:
Wrapping Up
There is one clear winner in the Spocket vs Oberlo sweepstakes: AutoDS. You heard that right. While everyone's constantly comparing two average companies, they are missing what's right in front of them. A genuine alternative that changes how dropshipping is done.
Once you start working with AutoDS, you can rest assured that you're in good hands. The company will handle every dropshipping step. All that's left for you is to start searching for trending items and add them to your online store. Then, you can watch your dropshipping empire accumulate high sales and huge profits.
Diversify your knowledge of the different dropshipping tools, platforms, and suppliers you can work with by reading these articles:
Frequently Asked Questions
Spocket vs Oberlo – Which Is Better? 
If you are more concerned with shipping times, Spocket is for you. Meanwhile, if you're looking for cheaper subscription plans, Oberlo offers lower prices than Spocket. But you can enjoy both these features and even more with AutoDS.
Why Do We Need A Dropshipping Automation Tool?
A dropshipping automation tool helps automate tasks like price/stock monitoring, product sourcing, product importing, and order fulfillment.
Are There Alternatives To Oberlo?
Yes, there are several Oberlo alternatives available to dropshippers. Most notable is AutoDS all-in-on, which offers a fully automated, user-friendly dropshipping experience with multiple selling platforms and suppliers.