It can be a big challenge to build your successful dropshipping store if you haven't done it before. There are many steps that you will need to take, and having a structural order before you begin will save you a lot of time and unnecessary hassle.
In this article, you will find a step by step guide to build your first successful dropshipping store and to set your mind in the right direction.
1. Explore Different Markets and Pick Your Niche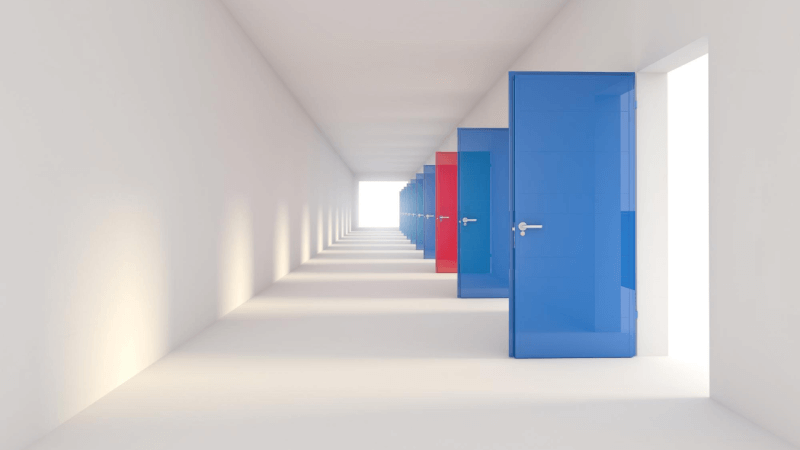 If you haven't started exploring the different markets out there, choose a niche that you already have passion for. For example, if you love pets, try the pet niche. If you love fashion, go for the clothes/dressing niche. If you love the outdoors/camping/hiking, go for the outdoors niche. 
There is an endless range to choose from. Check if there is a market as well as products that sell around your niche.
Use tools like Google Trends to explore the growing interest in your niche. For example, here's the growing trend chart for "Air sanitizer":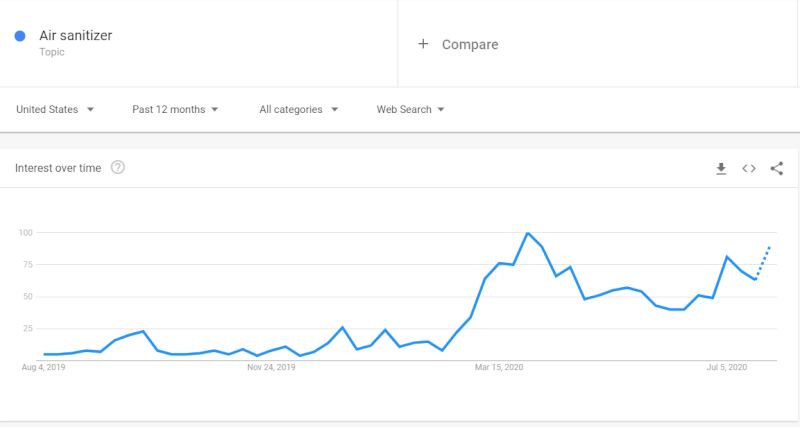 Once you find your passion niche, product testing is the only way to find out if you've found your winner. But you shouldn't try to test products that you think will sell based on a hunch. For this, product research is needed to test the products with the highest probability of success.
2. Product Research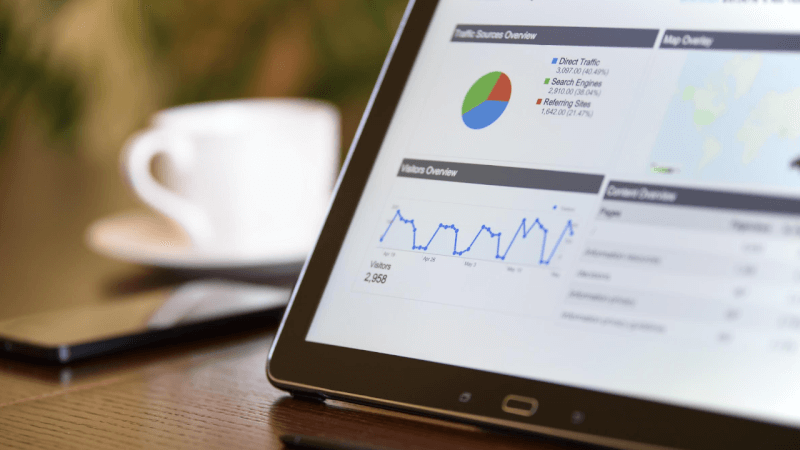 The key to building your successful dropshipping store is finding winning products through product research. The more work you put on the research phase, the better the results and winning product you will get. Do not try to rush the product research stage. Hard work on this part is essential to your store's success. Growing any online business is an investment and should be treated as such.
There are multiple ways to research products that will sell. Though the market is huge and the competition is fierce. But there is no need for product research tools that cost monthly subscriptions. You can get the same results having proper knowledge and using the right tools. 
You can go with finding trending products using AliExpress Dropshipping Center. Using this method, you will be able to research which products to sell within your niche.
AliExpress Dropshipping Center is giving you everything from sales history, competitor analysis, graphs, and charts to help you conduct your product research the right way while using the right tools.
3. Identify Your Competitors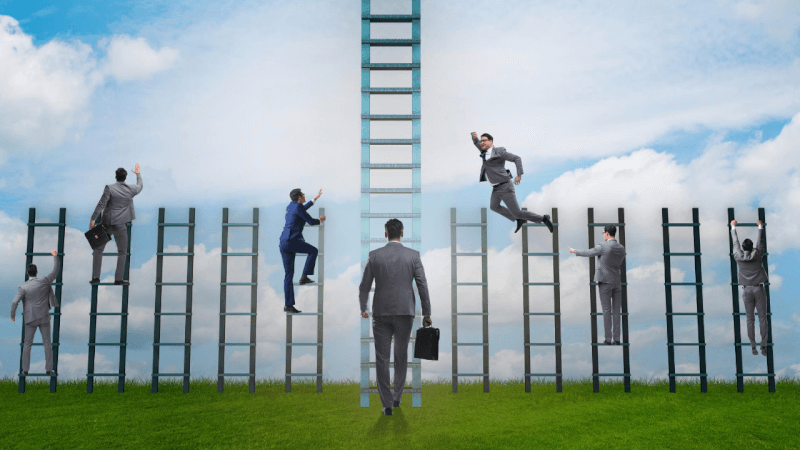 Once you find a growing interest in your niche, you need to know who your competitors are and what they have to offer. This way you can learn what sells best within that market and dodge oversaturated products. 
Ubersuggest is a great tool for analyzing your niche. It will show you relevant keywords, links with content/articles, and also shows you other websites that sell it.

4. Build Your Successful Dropshipping Store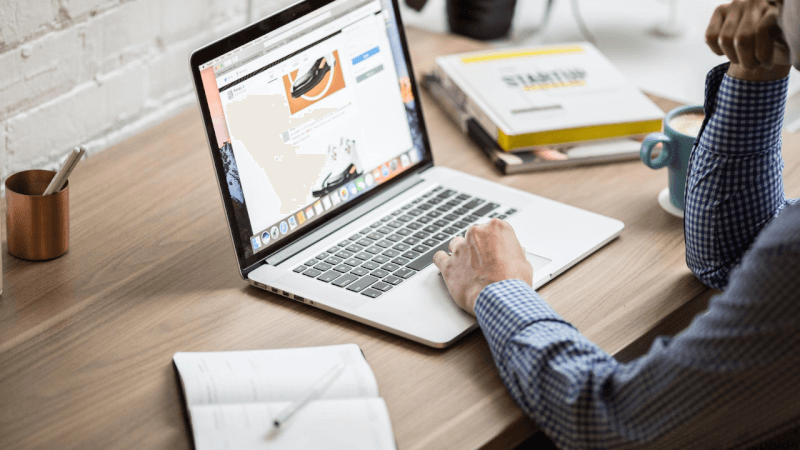 Now that you've nailed down your niche and researched winning products within, you can start to build your successful dropshipping store.
The first step is signing up for your selling platform of choice. In this tutorial, we are going to use Shopify. Just head over to Shopify to create your account.
Name Your Store
If you haven't chosen a name for your store yet, do not worry about it. Your store's URL will be http://storename.myshopify.com/ (whereas "storename" will be the name that you chose). But this can, later on, be directed to your own domain name (for example: www.youstorename.com).
Store Logo
Branding your store is essential. Customers do not want to associate themselves with unbranded stores. If you're a graphic designer, you can create your own store logo. Otherwise, we recommend using freelancer services like Fiverr to get a unique logo for your store. Prices for this service start as low as $5-$10 per logo: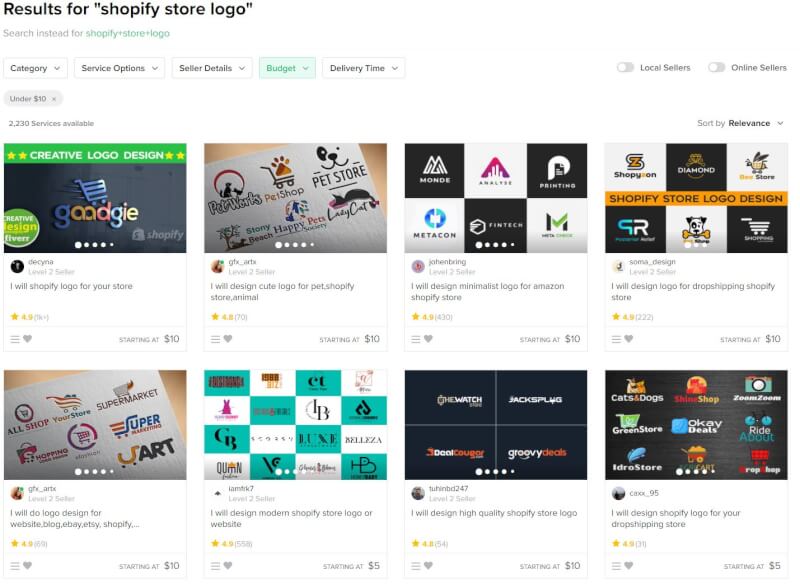 Store Theme
A store theme is a template installed inside your store which creates your store design and shows the "look and feels" of your store.
There are many different layouts that can be used. We recommend checking out Shopify's Themes for a vast selection of free and paid themes to use for your store. There are more than enough good free themes to choose from, and start building your first dropshipping shop in 2020, so don't rush to buy paid themes.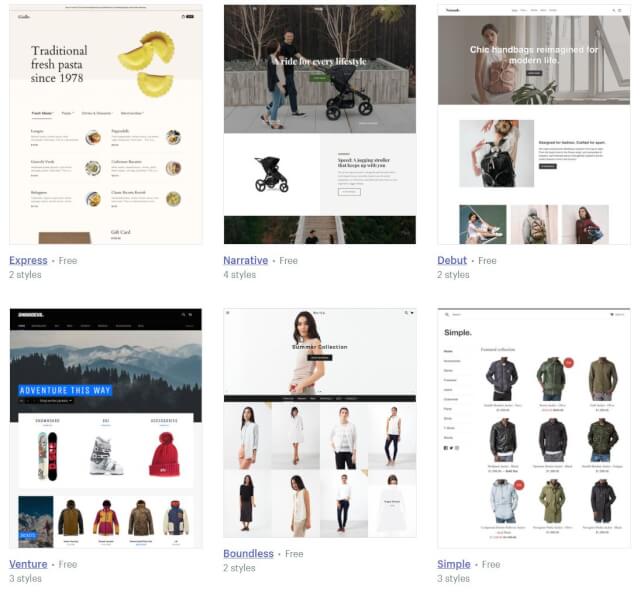 5. Create An AliExpress Account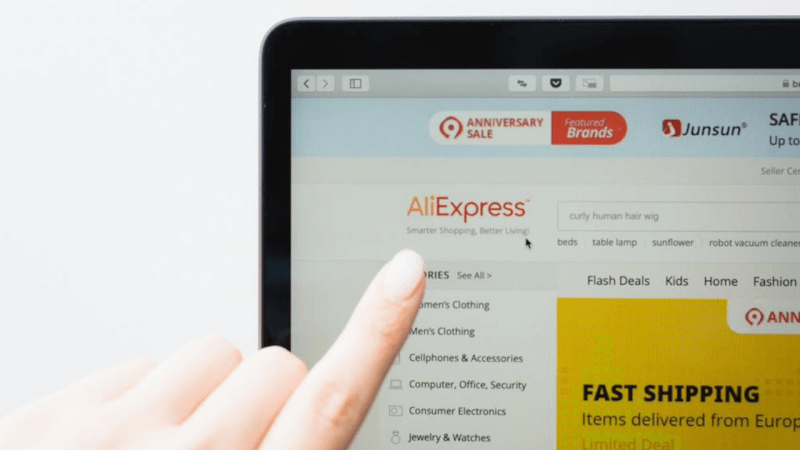 AliExpress is a massive online dropshipping friendly marketplace. They have an enormous selection of different products and categories. Their prices are low since they are manufactured and sent from China. It's one of the best marketplaces to find and contact suppliers and create a mutual business relationship.
If you don't have an AliExpress account, now is the time to create one. Go to AliExpress and create your free account.
6. Get Your Dropshipping Software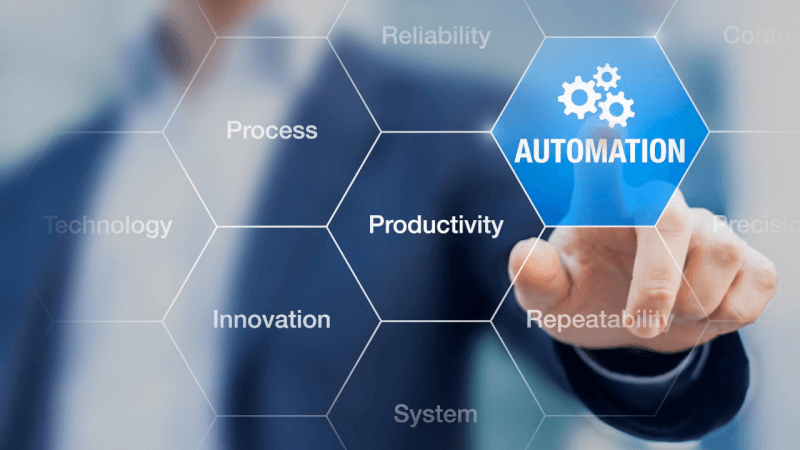 When running a dropshipping business, the key to big number success is business automation. Even if your product research is on point and you've already started selling, you will come to a point where you can't allow yourself to expand any further. Time is limited. There are 24 hours in a day and only so much you can do manually.
Time is the reason dropshipping software exists. AutoDS helps you automate most of the day to day tasks, from product pricing, stock monitoring, uploading your products, easy fee calculation, full business overview, and more. All of this will leave you with the time you need to continue growing and expanding your business.
AutoDS' Full Integration with Shopify
AutoDS offers everything that you need to run a successful automated dropshipping business. And now, it is fully integrated with Shopify. 
You can try the AutoDS Shopify solution for $1 Only. Also, in AutoDS, we have full guides about how to register to AutoDS For Shopify to start and begin your dropshipping journey!
7. Connect Your Ecommerce Store With AutoDS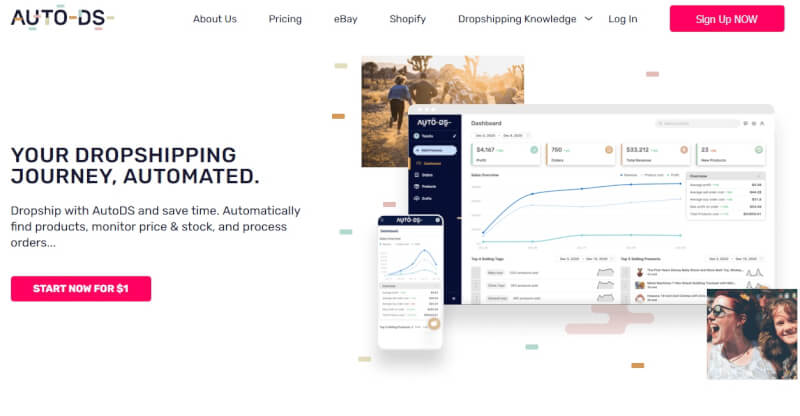 After you got your dropshipping software, you need to connect it with your eCommerce store.
In AutoDS, it is straightforward to add your Shopify store. You just need to follow a few steps, and you will be ready to go and start uploading your products to your store.
8. Upload Products to Your Store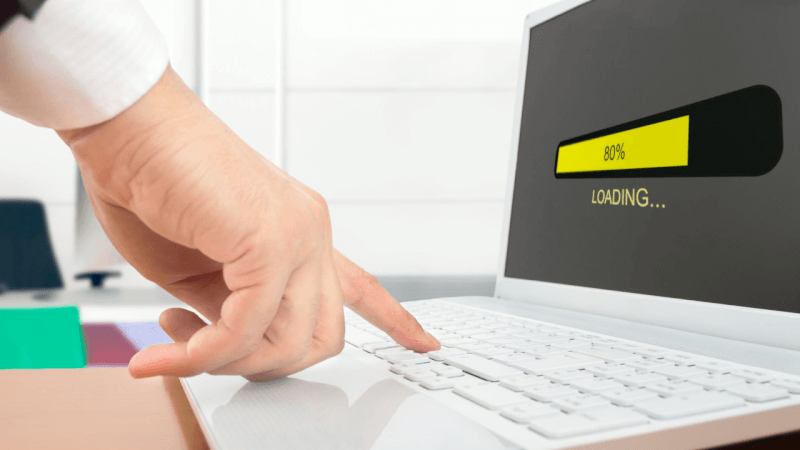 Uploading products to your Shopify store using AutoDS is hassle-free. Instead of manually uploading your products one by one, writing or copying product titles, descriptions, technical specifications, saving images and uploading them, and more, allow AutoDS to take care of this time-consuming task.
9. Marketing Your Store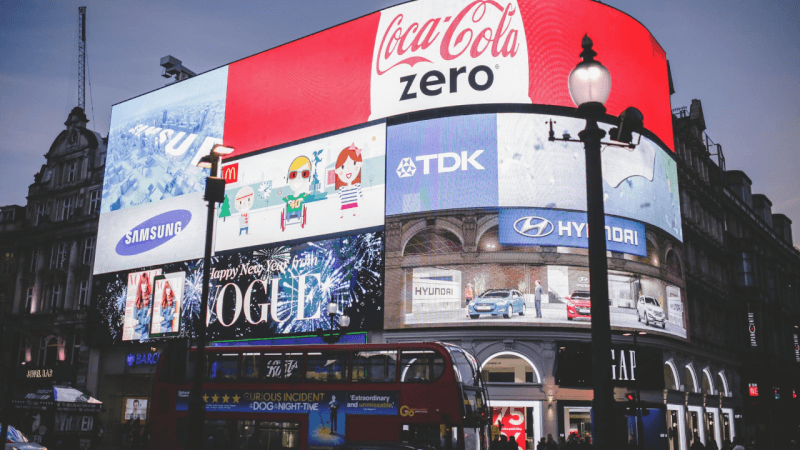 Even if you've done everything right until this point, the most crucial step is bringing traffic to your store in the most practical and cost-effective way.
If the marketing part isn't done right, it won't matter how many hours you spent on product research and building your store. Marketing requires knowledge, practice, and patience.
There are different methods of marketing your store or its products. The most popular techniques being used today include:
1) Email Marketing 
One of the oldest methods still effective and being used today. If you have a mail list with your potential customers, use it to promote your shop or featured products.
Also, you can easily create a newsletter signup on Shopify and start building your email list.
One of the best methods used today to generate traffic is by the help of influencer marketing. It is a type of social media marketing that uses product mentions from influencers. In other words, individuals who are viewed as experts within their niche. 
This type of marketing works because viewers trust that influencers' recommendations serve as a form of social proof to your brand's potential customers. Social media platforms such as Instagram hold some of the internet's biggest influencers.
3) Social Media Campaigns
Use social media platforms such as Facebook, Instagram, and Pinterest to bring potential customers to your store. Both platforms offer business building solutions for running campaigns to raise product awareness and convert interested readers into customers. 
While they require a learning curve in the beginning, once you get the hang of how to run and optimize your campaigns, the opportunities and options are endless.
Check out Facebook for Business, Instagram Business, and Pinterest Business for more information on the advantages and how to run sponsored ads on their platforms for your products.
4) Google Ads
Google is another great option to bring traffic to your store. They are one of the oldest ad companies in the business so you can trust that they know the work.
You have a wide range of options to choose from. Choose your ad type, audience targeting, and location, set your budget, and let Google do the magic. 
5)  Organic Traffic (SEO)
SEO stands for "Search Engine Optimization" It is the process of getting traffic to your site for free, or organically, in a natural way. There are several ways to optimize your SEO for bringing free traffic. It's a method that takes time and patience to start seeing the results and is a must for the long term. 
Implementing SEO on your website is free if you have the knowledge to do it yourself. Otherwise, use freelancer services to get the job done for you. As mentioned before, Fiverr is a good example of finding them at low prices: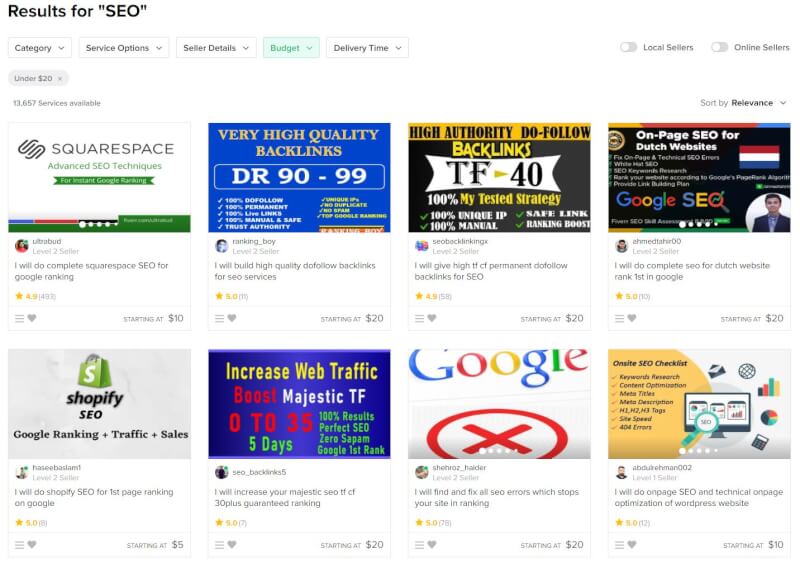 Wrapping It Up
It requires a lot of work to build your successful dropshipping store. It is easy to get lost or stuck in the process. Follow the steps mentioned in our guide to correctly form it the right way.
Use AutoDS Shopify integration to automate the time-consuming tasks. Research products the right way to find the winners and most importantly – learn how to market your store using the best methods used today for bringing traffic to your store. Aside from having a successful store, you will also turn yourself into a marketing expert.