Whether you're just getting started with your E-Commerce business or already have field experience, all of the time-consuming tasks are on you.
From fulfilling orders to customer service, uploading and editing your listings, and so much more. You get to a point where there's only so much you can accomplish and grow your online business with just 24 hours in a day. Here comes the real rule of Virtual Assistants.
Who Are The Virtual Assistants?
Just like any other successful business, hiring employees becomes a necessity in order to grow and expand. Experienced E-commerce entrepreneurs hire Virtual Assistants (VA). 
A virtual assistant is someone who takes care of your certain tasks for you and leaves you with the important job of growing and expanding your business even further.
Why Do We Need Virtual Assistants?
The virtual assistants can take care of fulfilling your orders, answering your customers, handling returns, and other administrative tasks.
Every experienced dropshipper with one or multiple online stores hires VA's as it helps automate their business to the point where they can focus only on what's important – growth.
Where to Find Virtual Assistants?
You can find Virtual Assistants in a number of ways but finding them (and knowing what to do with them) won't be an easy task without the right knowledge. The internet is filled with freelancers and there are several ways to get to them. 
The most recommended methods include using website services dedicated to helping you find freelancers for hire.  
There are a number of advantages you get from using a platform that's built specifically for this purpose. For example having access to review systems, ease of invoicing and sending global payments, quality assurance, and more.
Other recommended methods include using Facebook groups dedicated to finding and hiring virtual assistants. 
And in case you didn't know, our CEO, Lior Pozin, has more than 35 different eBay stores that he is managing.
How is he doing it? You've probably guessed it. Virtual Assistants.
Check out this detailed article on how to find and hire Virtual Assistants to learn about these methods and how to implement them into your online business.
Virtual Assistants Marketplace
Another recommended method for finding virtual assistants for your dropshipping store can be found from our very own AutoDS Community group!
We've created a marketplace post for finding and hiring Virtual Assistants with ease. All you have to do is read the comments and see for yourself.
Also, you can use this post to ask for a job if you are (or want to be) a Virtual Assistant.
Interviews With Experienced Dropshippers About VAs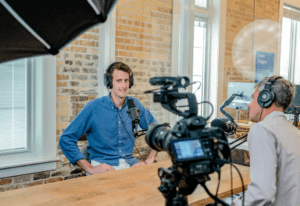 Any successful person will tell you that they learned from other experts on their journey to becoming one themselves. Learning from another person's experience is very valuable and the world of dropshipping is no exception.
This is why AutoDS CEO Lior Pozin has interviewed some of the experts in dropshipping (being one himself) on the subject of hiring VA's. This will help shed more light on the topic from other experts. These Experts have succeeded in using virtual assistants to help scale their online dropshipping business.
Here's an interview with Lior with Igal, who is one of the experienced eBay dropshippers who has a lot of knowledge about Virtual Assistants.
In this interview, they discussed everything from finding, hiring to managing virtual assistants for an automated dropshipping business.
Hire and Teach Customer Support VAs
One of the essential tasks when it comes to dropshipping is customer support, and you shouldn't be dealing with it. You need to hire a virtual assistant to take care of your customer's queries and requests.
Dealing with customers is very important and crucial for the stability of our online stores, therefore it must be passed with the proper knowledge to our VA's.
For this, Lior has interviewed Andy who is an experienced Shopify dropshipper.
In this interview, they talked about how to hire, manage, and teach Virtual Assistants for customer support. 
Virtual Assistants Guide
Like anything else in this world, you need a guide to get your head around things better. And it's even more critical when it comes to dealing with humans, in this case, Virtual Assistants.
That's why we decided to create a full guide about finding, hiring, managing, and dealing with virtual assistants when you are dropshipping on eBay and Shopify. You can find the Virtual Assistants guide in the AutoDS Dropshipping Facebook Community Group.
AutoDS Supports Virtual Assistants
If you read all the above articles and guides, you would know that you need to give virtual assistants access to your eBay dropshipping store. 
Because AutoDS is determined to make everything automated to help dropshippers, we are constantly adding new automation features. We've added a feature on AutoDS where you can create accounts for your virtual assistant, so they only have access to whatever you choose.
Do you want to give access to the uploader section?
Maybe give access to the orders section too?
Do you want to give access only to the customer service section?
Whichever setting you choose, we got your back.
It's as simple as it sounds and you can sleep safely at night. You have full control over your business and your virtual assistant.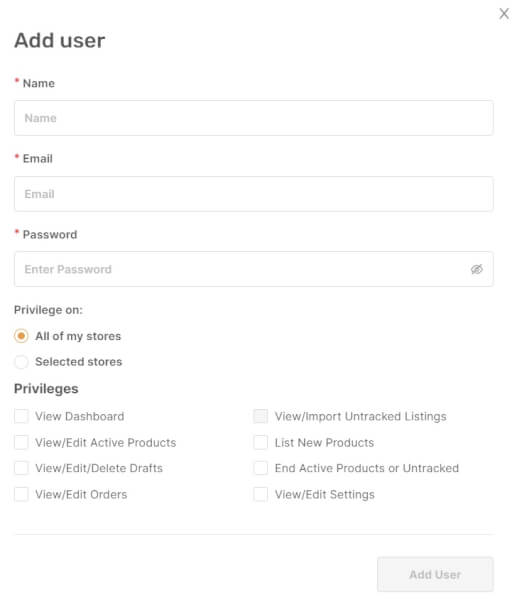 What Did We Learn?
We hope that you've read this article from top to bottom as it covers everything you need to know on the subject of Virtual Assistance for your E-Commerce business. Here's a quick recap of what we've covered in this article:
Where to find Virtual Assistants. VA's can be found in a number of ways and we've summed it up.
AutoDS VA Marketplace – We've created a marketplace post to help you find a VA for hire or become one yourself.
Lior Interviews Igal, and experienced dropshipper on the subject of using Virtual Assistants to help automate your dropshipping business.
Lior Interviews Andy, and experienced Shopify dropshipper on the subject of using Virtual Assistants to help automate his Shopify store. 
AutoDS Dropshipping Community
If you haven't done so yet, make sure you join AutoDS Dropshipping Community on Facebook to stay up to date with our latest news, updates, and videos on how to take your online business one step further. We hope to see you there!