When dropshipping, white labeling is one of the different techniques we can use. Using white labels means we're taking the product packaging as-is from our supplier (vendor/manufacturer) and re-selling it. In fact, white label dropshipping is the most common technique for dropshippers.
Furthermore, dropshipping is one of the most sought-after business models. Without the need to hold inventory and the high-profit potential, why not start a dropshipping business? To elaborate, let's look at what dropshipping is.
Dropshipping allows us to sell products to our customers that are shipped directly from our suppliers. Meaning we don't need to worry about pre-ordering inventory or having storage space. Once the customer has placed their order, we contact our supplier to ship it out.
With that said, this article will cover all we need to know about white label dropshipping. Additionally, we'll look at the best white-label suppliers and a guide on starting a white label dropshipping business.
What Is White Label Dropshipping?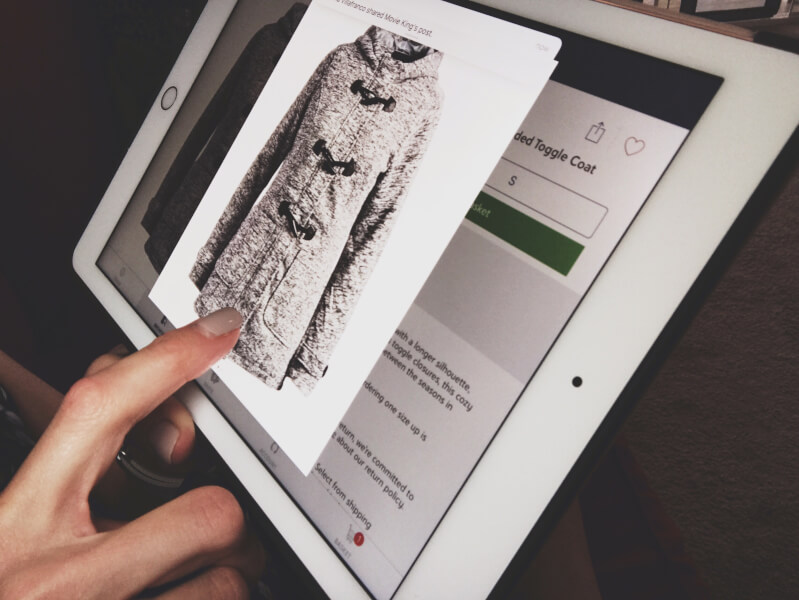 When dropshipping white label products, we're sourcing generic products from our suppliers. These products are mass-manufactured and then sold on the market. As a result, white label dropshipping is more cost-efficient than private label dropshipping (we'll look at this later). However, there are certain customization limitations with white label dropshipping.
With white labels, we're selling products already on the market using our vendor's brand. Although we don't have product exclusivity, we can still customize small things to differentiate ourselves from the competition.
For example, we can send products without an invoice from the supplier for gift packaging so that the price isn't shown. Additionally, we can ask certain suppliers to remove any logo from the packaging, like sellers from AliExpress.
Nonetheless, white-label dropshipping is ideal for smaller brands or new entrants due to the low cost and simple process.
The Benefits Of White Label Dropshipping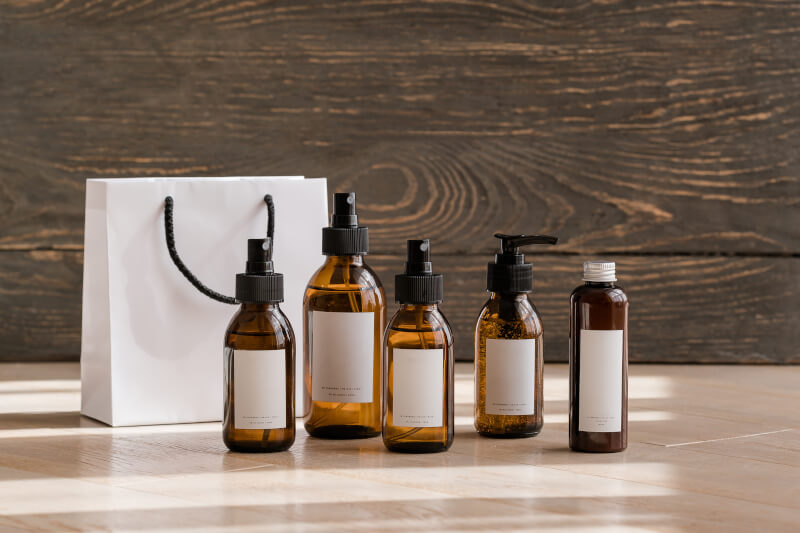 Now that we know how white label dropshipping works, let's look at the benefits of using this technique.
Perfect For Beginners

No MOQ Requirements 

Anonymity 

High Profit-Margins
Without the need for much creativity or manufacturing experience, it's relatively easy to sell white label products. Besides this, white labeling provides us with many other benefits. For instance, there is no MOQ (minimum order quantity) required. As such, we don't need to worry about how many products we need to order at once.
Additionally, white labeling allows us to continue providing a personalized and branded experience for our customers. To clarify, customers won't know where the package came from or how much we paid for the product. This means we (the dropshippers) remain anonymous in the business transaction between the customer and the supplier.
Anonymity is crucial for us, especially when pricing our products. The harder the price of our product is to find, the easier it is for us to increase the price and earn higher profit margins.
White Label Dropshipping Vs. Private Label Dropshipping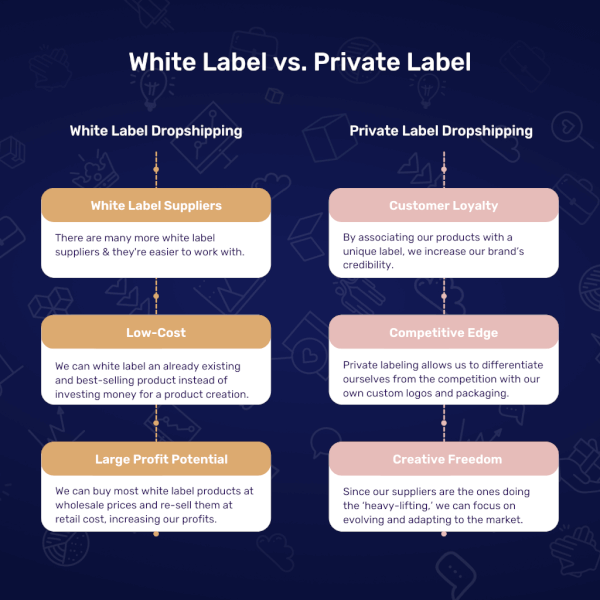 While white label dropshipping provides excellent benefits, it's essential to understand the difference between white label and private label dropshipping. With that said, let's compare the two dropshipping techniques.
The best way to do so is by looking at each of the techniques' pros and cons. However, we already know what white label dropshipping is, so let's see what private label dropshipping is.
Private label dropshipping is when a supplier creates a product exclusively for a retailer. Afterward, that retailer sells the product under their own brand name. We can illustrate this with an example. Costco, one of the wholesale giants in the US, utilizes private labeling with their private "Kirkland" brand. As a result, no other retailer can sell the Kirkland brand.
So, what's the main difference between white label and private label? Unlike private labels, multiple retailers can sell the same white-label product. In contrast, private label items are exclusive to the seller with their brand on the product/packaging. Now that we have our definitions in mind, let's look at each technique's pros and cons list.
White Label Dropshipping: Pros
Wide selection of white label suppliers

Low-cost

Saving time

Large profit potential
White Label Dropshipping: Cons
Limited branding options

More competition

Limited product choice
Not only are there many more white-label suppliers, but these suppliers are also easier to work with. As there's less customization involved, it makes for an overall smoother process.
Plus, as we saw earlier, white labeling saves us both time and money. Instead of investing our money and time into creating a product ourselves, we can white label an already existing and best-selling product. In any case, if the product doesn't sell, we can easily remove and replace it with another product/niche.
For this reason, we can continue testing the market until we find a bestseller. Likewise, we can buy most white label products at wholesale prices and re-sell them at retail cost, increasing our profits.
On the downside, we'll have limited options for branding our products as the supplier or manufacturer is the one to create the label and packaging. Similarly, we have a limited product selection. White label dropshipping doesn't allow for unique creations like private label dropshipping.
Moreover, since multiple retailers can sell our products, it can be harder to stand out amongst the competition. However, we can continue to be successful with the right marketing tools. 
Private Label Dropshipping: Pros
Increased profit margins

Customer loyalty

Competitive edge

Creative freedom
Private Label Dropshipping: Cons
Minimum order quantity 

Limited suppliers

Product risks
Although there are low initial investments, private label dropshipping allows us to scale our business. This means we can price our products more competitively and earn higher gross margins than white-label products. Correspondingly, private labeling allows us to differentiate ourselves from the competition with our own custom logos and packaging.
Not only do we gain a competitive edge, but also customer loyalty. By associating our products with a unique label, we increase our brand's credibility. For this reason, customers will remain loyal to our brand. Lastly, since our suppliers are the ones doing the 'heavy-lifting,' we can focus on evolving and adapting to the market.
Nonetheless, private labeling comes with its set of disadvantages. Unlike white labeling, private label suppliers often require a MOQ. Having a MOQ (minimum order quantity) means we have to order the minimum number of products our suppliers require. Thus, we lack some flexibility in comparison to white labeling.
With that said, private label suppliers do not manufacture customized products as easily. The reason is that the supplier is the one who has to store the inventory until the private-label products start to sell.
Meaning, we have to build a solid list of sales as proof to get the private-label suppliers' to ship out the products one by one. It's either that or purchasing the minimum order quantity and hoping that the product will sell.
Moreover, while we add a personalized touch with private labeling, we also have more risks with these products. As we outsource the manufacturing of our products, we have minimal control over product quality. Furthermore, if our products aren't selling well, they remain our responsibility.
Tip: To avoid getting stuck with private-label products, conduct proper product research before placing an order with MOQ.
How To Find & Work With White-Label Suppliers
It's time to start looking for white label suppliers. So, to help you out, we've curated a list of nine important steps to follow when searching for a white-label supplier.
1. Product and Niche Research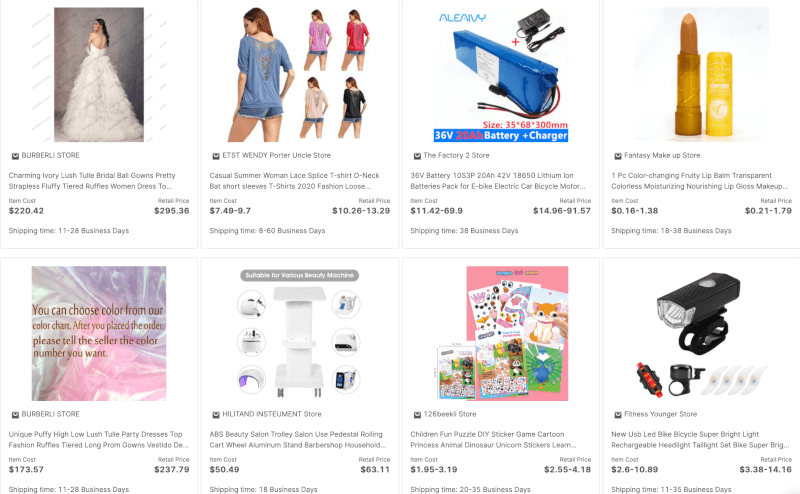 As we now know, research is the key to our success. Before selecting our white-label dropshipping supplier, we must thoroughly research the niche and products we want to sell. As a result, we can narrow down our winning products list and find a supplier that manufacturers products in our niche. To help us narrow down our product research and nail down the right products/niche for our store, we can use AutoDS' product research dropshipping spreadsheet.
2. Finding Dropshipping Suppliers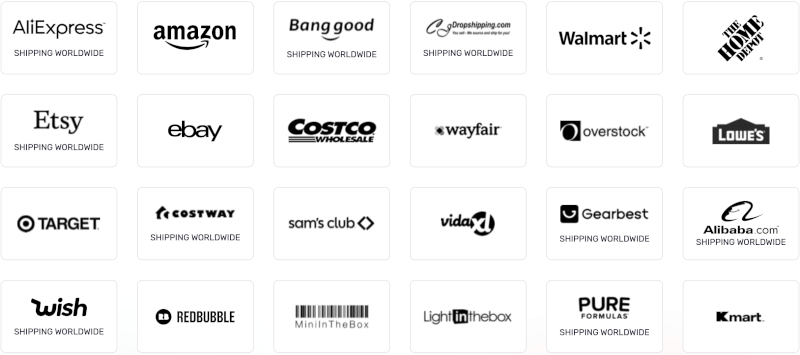 Great! We've chosen our niche, and now it's time to find a list of suppliers. We can find a list of some of the best white label dropshipping suppliers worldwide through AutoDS. While searching through the list, there are a few key points to keep in mind. For instance, ensure the supplier ships to different regions so you can sell to a larger audience and check their return policies.
Additionally, we can completely automate our dropshipping business with AutoDS and their supported suppliers. By doing so, we can automate the boring, everyday tasks that normally take a lot of time. Such as:
When we automate these processes, we can focus our time on scaling our business.
3. Search For Your Product/Niche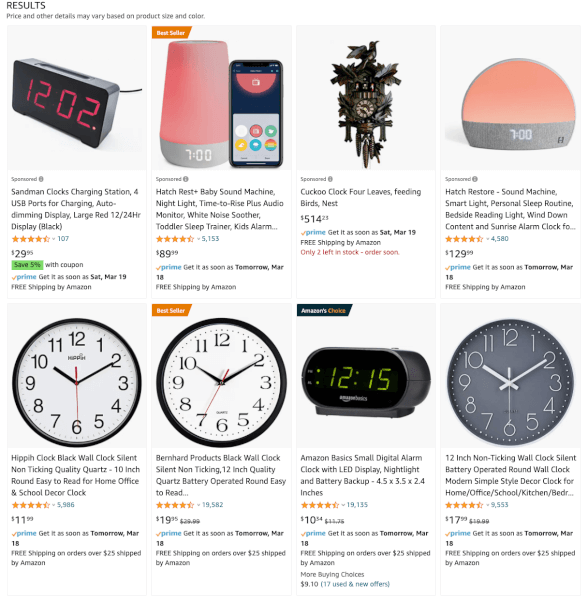 Now that we have our white label dropshipping suppliers list, we can search to see which one provides the product we are selling. So, what comes next?
The research continues! Remember, it may seem tedious, but carefully selecting suppliers is crucial for our success. With this in mind, let's research the white label suppliers that show the best results for your product/niche. We'll pay attention to the product range, prices, reviews, shipping times, and return policies.
4. Check Branding and Pricing Options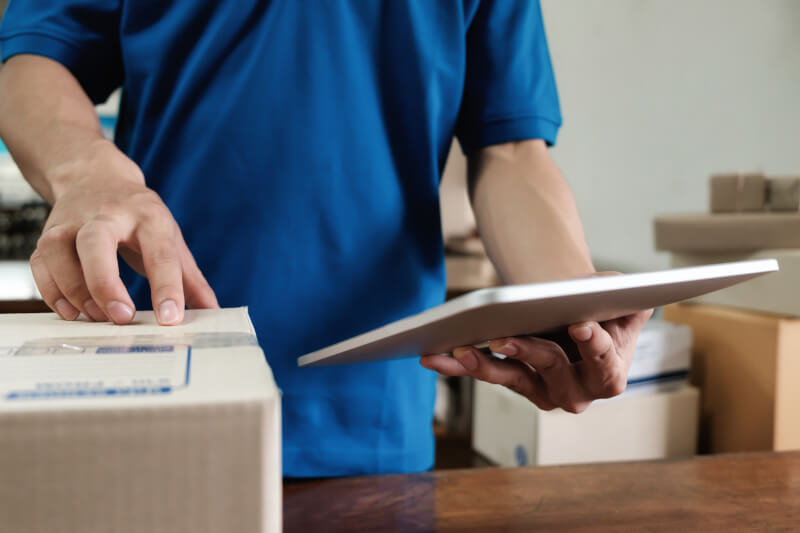 Besides looking at the standard stuff like return policies, we also need to check customization options. In general, the more flexible our supplier is, the better it is for us. Thus, we should check what options the white label suppliers have to hide the brand and pricing information from the buyer.
For example, we can contact sellers on AliExpress and ask them not to include their brands or invoices. Also, with Amazon, we can use gift packaging and add a gift message to our buyers. Any extra touch of personalization will help us increase our sales and strengthen customer loyalty.
5. Create Business Policies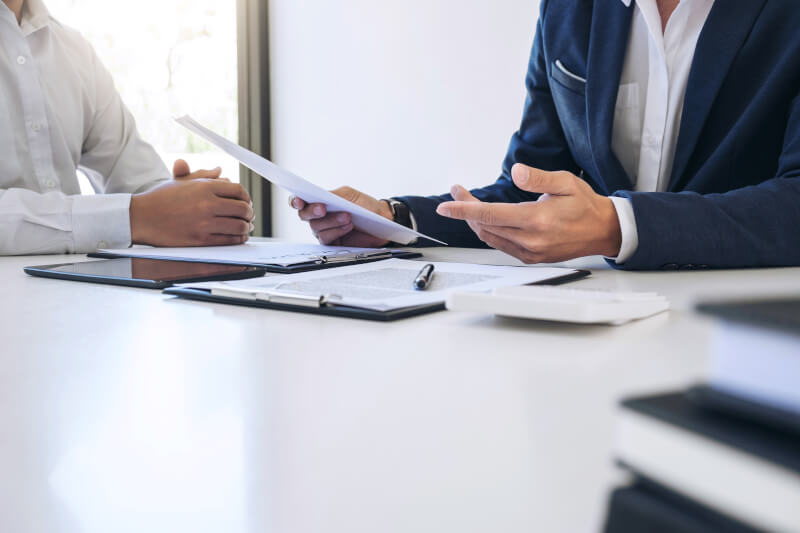 Although this may not be the most exciting part of running a dropshipping business, it's still necessary. Like any business, we have to have a clear set of policies for our suppliers and customers.
As such, we need to create business policies according to what the supplier can offer. Such as shipping/return times, shipping locations, and quality inspection.
If you're not sure how to create business policies, don't worry, we have you covered:
For eBay:
For Shopify/Wix (Legal Pages):
6. Import Products to Your Store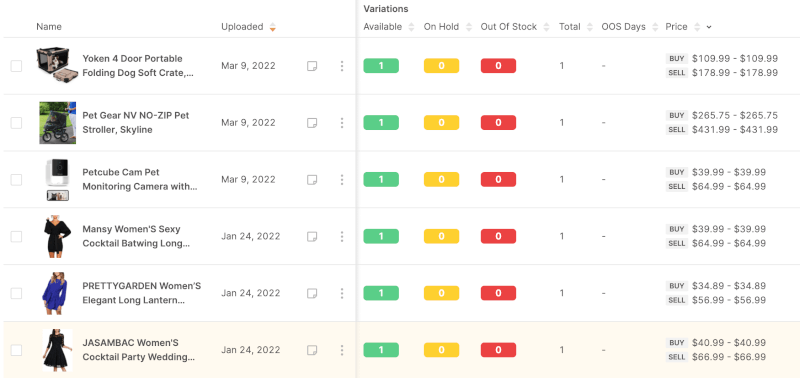 We're almost ready to start selling our products! We've done our research and chosen our white label suppliers. Let's start importing products from those suppliers to our dropshipping store. When the products sell, we purchase them from our white label suppliers and ship the products directly to our customers.
So, how do we import the products to our store? Well, we can use either the manual or automatic method. Manually, we need to copy and paste all of the product information on the supplier's page and paste it on our website. However, doing this one by one for each product will take a lot of time.
Whereas using the automatic method, we can automate all of the time-consuming tasks. With AutoDS, we can use the draft importer, which automatically grabs all of the products' information from our supplier's website and imports it to our dropshipping store. Thus, saving us time and allowing us to focus on scaling.
7. Fulfill Your Orders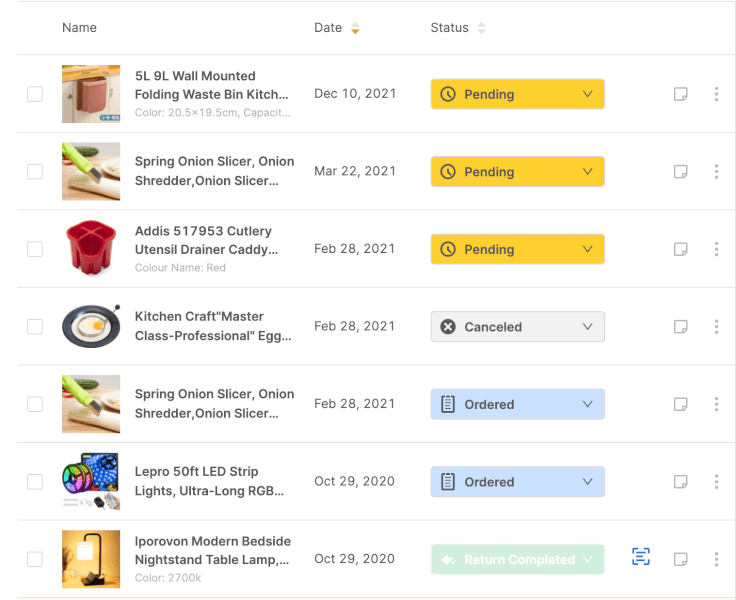 Congratulations, you made your first sale! Now it's time to fulfill the order and ship the product. Similar to the previous step, we can either manually or automatically fulfill the order.
If we manually fulfill our orders, the process will look like this. We purchase the product from our suppliers' websites and ship it to our customers. Then, we have to consistently check if any information needs to be updated, such as tracking numbers. However, this not only takes time, but we can risk inputting the wrong information and losing a customer.
To avoid this, we can use an automated system. AutoDS offers a complete fulfillment solution that automatically handles 100% of your orders (from supported suppliers). So, we don't need to worry about putting in the wrong information, and we can ensure our customers are satisfied.
8. Buyer Receives Product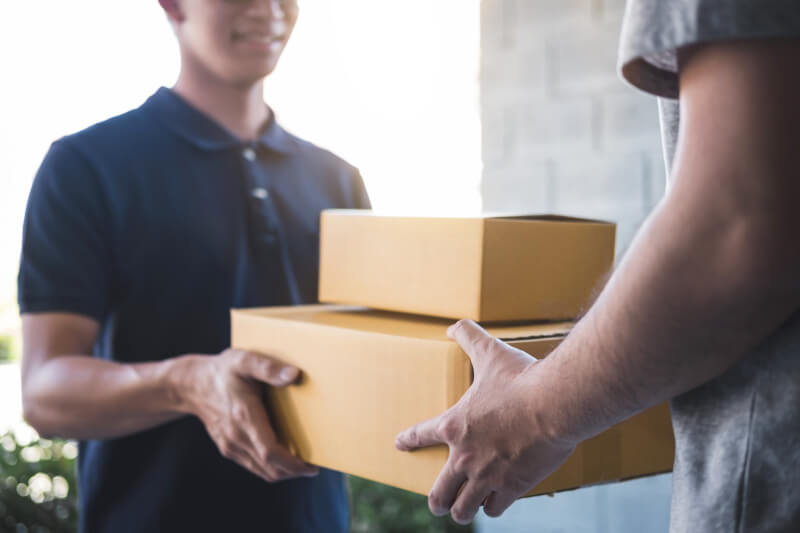 So, let's rewind and see what happened after we shipped out the product. After the product ships to our customer, the shipment arrives, and they receive their product. And we remain anonymous during this entire transaction, which is exactly what we need.
As a result, our buyers will be happy when they receive their products quickly. To ensure success, follow our tips above to work with high-quality suppliers along with automatic order fulfillment to process our orders even while we sleep. Remember, a happy customer is a loyal customer, which is vital to the long-term success of our business.
9. Location And Price Remains Anonymous To Buyer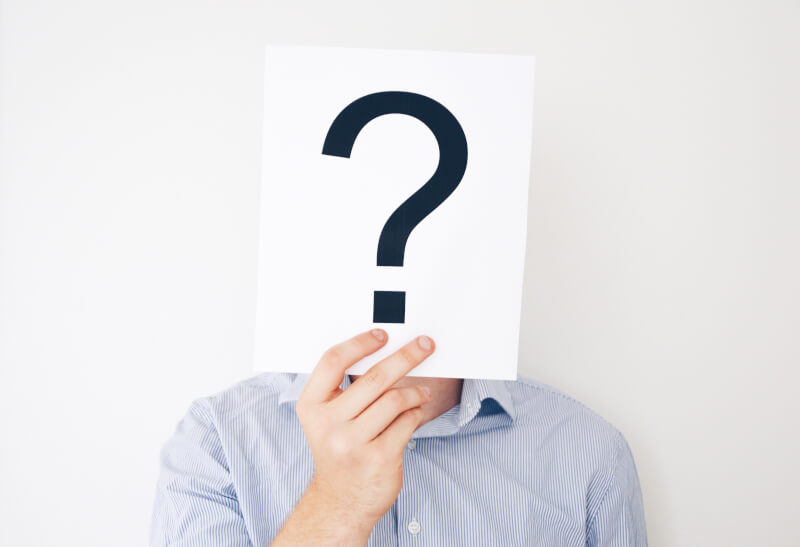 Like the previous step, the buyer won't know where the package came from or how much it costs us (the dropshippers). As we saw earlier, remaining anonymous in the process and collecting our profits is how the white-label dropshipping business model works.
On the other hand, in cases like Amazon gift packaging, the buyers will see that the product came from Amazon because we can't remove their branding. However, there's no need to worry as 99% of the buyers simply will not care. As long as they receive their package on time and in good condition, they will be satisfied with our service.
The 7 Best White Label Dropshipping Suppliers
Without an excellent white label dropshipping supplier, our business is at risk of getting little to no sales . Of course, we don't want our business to fail; we want to succeed. When choosing suppliers, our aim is to only work with the best in the business.
Thus , here are the seven best white label dropshipping suppliers that provide quality products and excellent service:
1. CJDropshipping

CJDropshipping is a great white label supplier. With worldwide warehouses and their white label branding options, we can benefit from quick shipping times and customizations for our packages.
Moreover, CJdropshipping guarantees quality control for each item before they ship out, ensuring the best possible products for our buyers. These key features, along with their affordable pricing, make CJDropshipping an ideal white-label supplier.
2. Overstock
Known for their high-quality home goods and furniture products, dropshipping from Overstock is an excellent choice for those selling within this niche. Not only does Overstock provide high-quality products at affordable prices, but they also offer a price match guarantee. Meaning, if we find the same product at a lower cost, Overstock will offer us the lower price.
Moreover, if we're focusing on the US market, we can benefit from free shipping and quick delivery times. So, if we've honed in on the home goods niche within the US market, then Overstock is our go-to white label dropshipping supplier.
3. Banggood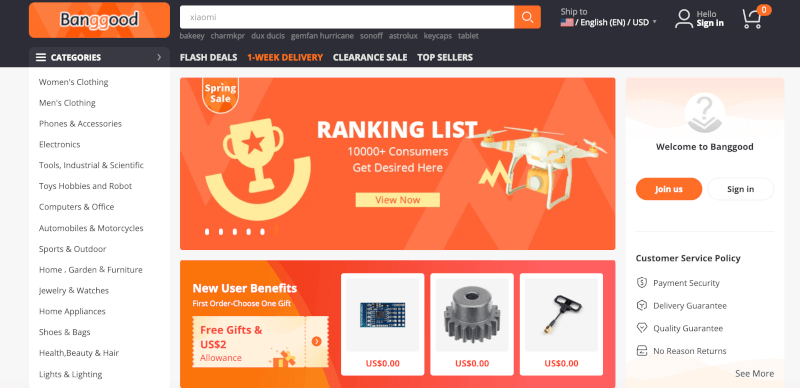 Banggood is a China-based supplier with global warehouses. With multiple warehouses, we gain a competitive advantage by guaranteeing our customers fast delivery.
Plus, not only is Banggood, a dropshipping-friendly supplier, but they also offer dropshippers a dropship center. Here we have access to product recommendations, cashback, and images without watermarks, perfect for our white label needs.
3. Wayfair 
Similar to Overstock, Wayfair specializes in the home goods niche. With a vast selection of products and low-cost two-day shipping on all US orders, Wayfair is another excellent white label dropshipping supplier.
Moreover, this supplier offers a MYWAY program that benefits dropshippers with free shipping and other member-exclusive advantages. So, if we're selling home-oriented products, then Wayfair could be our next white-label supplier.
5. Costway

Costway is another top-tier retailer supplying a multitude of products. One of the greatest advantages of working with this supplier is their 90-day return or exchange period. So if our customers receive a damaged product, we can reassure them of a replacement within the 90-day timeframe.
However, something to keep in mind is that Costway ships out all packages with their logo. This isn't ideal for white label dropshippers, but as we mentioned before, most buyers won't care about whose logo is on the package.
6. Amazon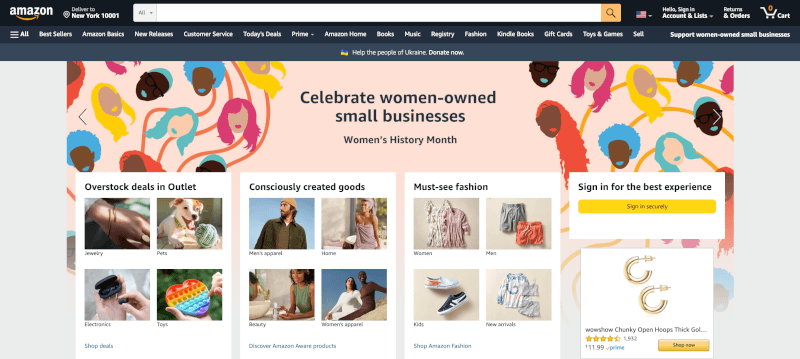 What started as a small online store has transformed into one of the largest eCommerce platforms. In fact, Amazon accounts for a significant amount of US eCommerce, making them an excellent supplier.
When we opt-in for Amazon Prime, we can benefit from free and fast shipping. Some products are even offered with same-day shipping within the US, ensuring complete customer satisfaction. And yes, it does get better. With a vast product range and a guaranteed 30 day return period, Amazon is an excellent option as our white label dropshipping supplier.
Tip: Amazon buyer accounts that fulfill multiple orders per day will likely get their account locked. To address this issue, we have the Fulfilled By AutoDS feature that processes all orders without using your buyer account. Therefore, there's no need to worry about account locks, and we can enjoy blazing-fast order processing and one-click returns.
7. Gearbest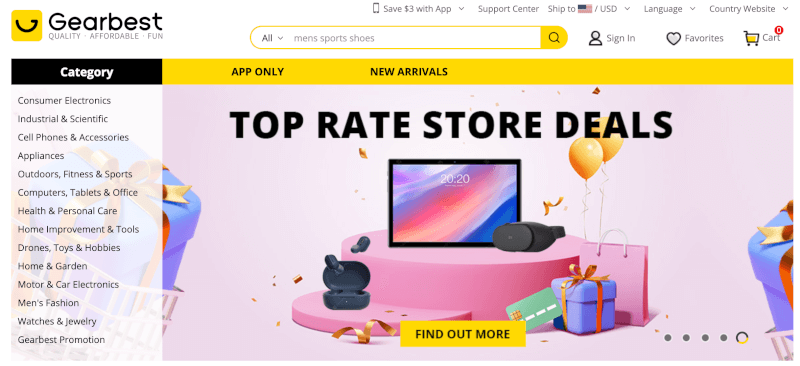 Last but not least, we have Gearbest. Similar to Banggood, Gearbest is a China-based white-label supplier. But, don't worry, they ship internationally. With multiple warehouses across the globe, we can offer fast delivery times.
Plus, Gearbest provides us with a 45-day return policy and a one-year warranty for any tech product. We ensure security and satisfaction for our customers, which means increasing our customer loyalty. The more loyal customers we have, the higher our profits are.
How To Start A White Label Dropshipping Business
Hooray! We're ready to start building our own white label dropshipping business. Let's learn which steps we have to take to launch our business off the ground.
Here are six easy steps to follow our dreams:
Step 1: Product Research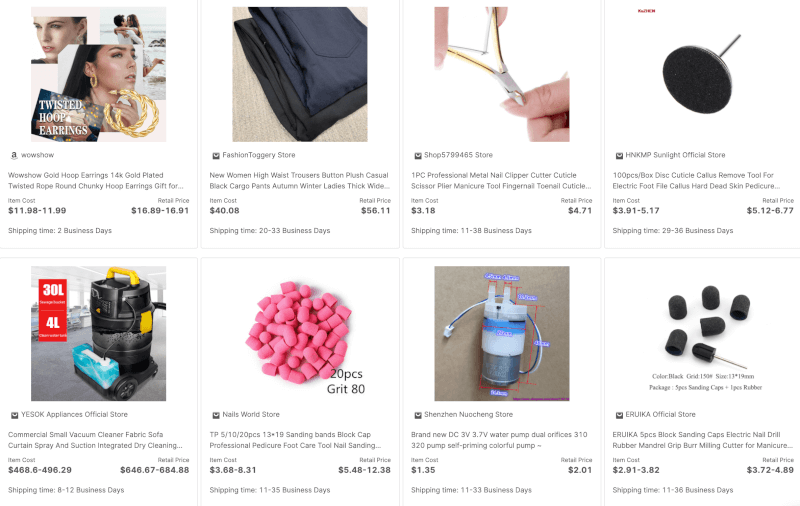 When it comes to white label products to dropship, it's always best to look for those already in demand. With that in mind, the first step to launching your white label dropshipping is business is conducting product research.
The goal is to understand what our customers want, so we need to look at market trends. By doing so, we can enter a profitable niche. We can read the Product Finding Strategies section on the AutoDS blog page to start our research. Once we grasp this information, we can use the AutoDS product research tool and start our research. Plus, our Sell These Now YouTube playlist is constantly updating with the most trending products to sell.
Step 2: Find A White Label Supplier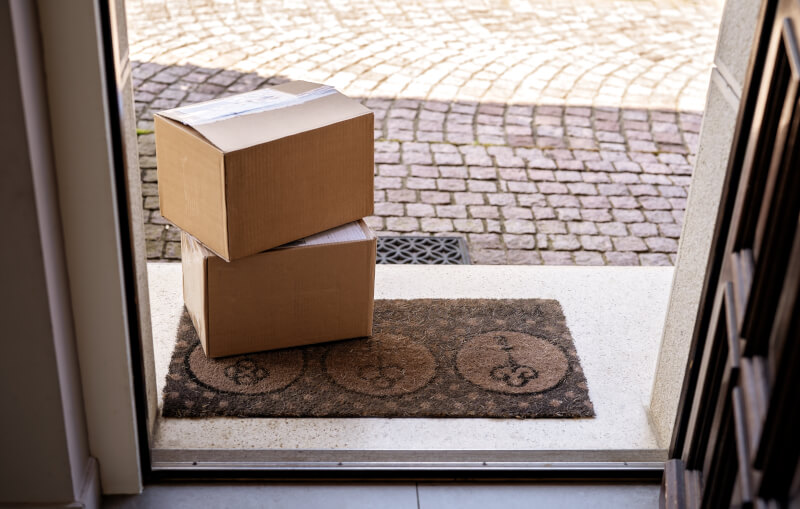 Now that we have our winning products list, it's time to select our white-label supplier. Using the steps we talked about above, we can find an excellent supplier. To sum up the above steps, the key features our white label supplier should have are high-quality products, quick shipping, and clear return policies.
And remember, it's best to work with multiple white-label suppliers. If one runs out of the products we need, we can always use another supplier. Working with multiple suppliers guarantees security and larger product varieties.
Step 3: Choose Your Selling Channel

Before importing the products from our suppliers, we need to choose which selling channel we want to use. There are two types of selling channels: customizable eCommerce platforms or marketplaces. 
Shopify and Wix
Let's start with customizable eCommerce platforms. Dropshipping on Shopify allows us to use custom designs and templates to brand our store. Similarly, we can dropship on Wix, where we have access to 80+ online store templates.
Both platforms are user-friendly and don't require extensive website experience to navigate. Although, Wix is better for beginners as they work on a drag and drop method, whereas Shopify is a bit more advanced.
On the flip side, neither of these eCommerce platforms receives organic traffic. Meaning, we'll have to invest in marketing to attract customers to our store. However, using proper marketing resources, we can scale our success.
Check out this article on the AutoDS blog page to learn how to set your Shopify Facebook ads campaign goals. While the article focuses on Shopify, the process is the same for Wix.
eBay and Facebook Marketplace
Moving on, we have large marketplaces like eBay and Facebook that we can optimize for our white-label dropshipping business. The best thing about these marketplaces is the large amount of organic traffic they bring to our stores . Therefore, as soon as we list our items for sale, traffic will start to roll into our stores, and our products will begin to sell.
On the downside, there are certain restrictions with dropshipping on marketplaces. For instance, eBay limits how many products we can sell through their platform. Also, branding on Facebook Marketplace is more difficult as stores don't have the availability to showcase their brand.
Lastly, unlike Shopify and Wix, there are customization restrictions on eBay and Facebook marketplace. Therefore, if we're looking to personalize our brand, Shopify or Wix may be the better option.
Step 4: Add Products To Your Store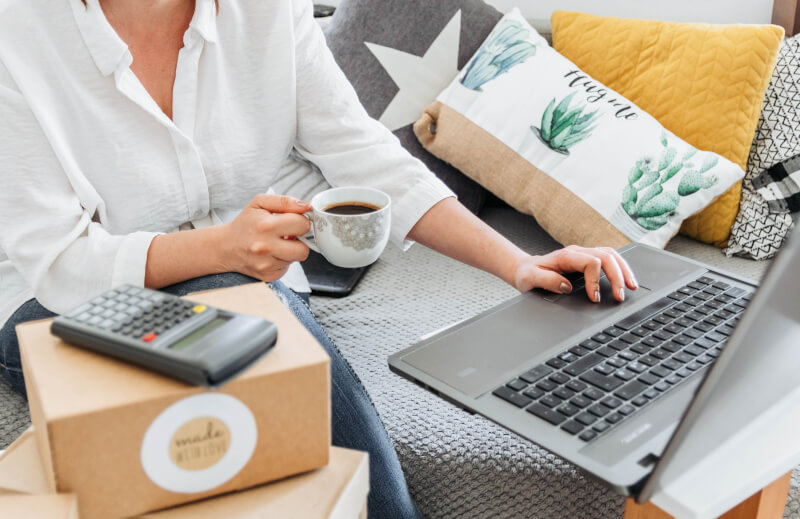 Once we have our selling channel, we can start importing products to our store. There are various ways to add products and start selling. We can do it manually, create the listing, write the product description, and add extra features like product images.
Although this is a feasible option, it's much easier to automate this process. Using AutoDS' importer tool, we can allocate our time towards branding and marketing our store to scale our business to new heights.
Step 5: Market Your Products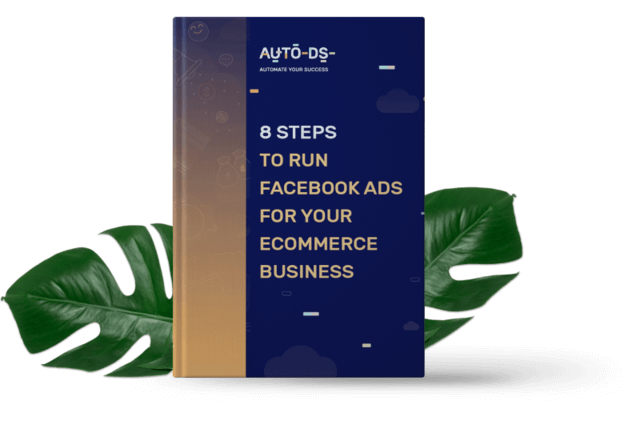 To ensure our success in the white label dropshipping business, we need to invest in marketing. When we invest in marketing our products, we can increase our profits and brand awareness. With that said, here are some ways to market white-label products on the most popular dropshipping selling channels. 
Shopify And Wix White Label Marketing
As we now know, Shopify and Wix don't generate organic traffic. Hence, nobody will know when we list products in our store. Therefore, we need to put a budget aside for marketing our products and brand to reach our target audience. So, here are some different ways to market our store:
PPC Ads:

Facebook, Google, and YouTube Ads are types of PPC (pay-per-click) ads. With PPC ads, we can get ahead of our competition and gain more visibility, ultimately boosting traffic to our store. For example, with Facebook's massive user base, creating

Facebook Ads

is a great way to promote your products. We can test and analyze our ads to optimize the best-performing ones.

Email Marketing:

A timeless marketing tool, sending emails with discounts and other promotions drives website traffic and ultimately increases sales. But first, we need to build an email list. Thus, it's best to use

Shopify

or

Wix

apps that offer promotions to our shoppers in exchange for their email addresses.

Influencer Marketing:

Alongside the growing popularity of dropshipping, influencer marketing has become an effective way to promote your business. So, how does it work?

Influencers have their own audience, and we can work with them to promote our products on their social media platforms.

To get started, we choose an

influencer marketing platform

and contact an influencer relevant to our brand.

Blog:

Creating a blog section on our website will help us generate organic traffic. Meaning, we'll use SEO (search engine optimization) by writing articles relevant to our niche.
Tip: When writing blog posts, provide as much value as possible. The more value we provide, the higher we'll rank on Google's search engine results and get more free organic traffic to our online store.
eBay White Label Marketing
eBay generates a large audience on their marketplace, making it an appealing selling channel to promote our products. There are two primary ways to market on eBay:
Promoted Listings Standard:

Promoted listings are a marketing method to get our store featured and gain higher visibility on eBay. The best part about this method is that we only have to pay once our product sells.

Promoted Listings Advanced: eBay PPC

is much like the mentioned PPC marketing method. With this, we can run ad campaigns and aim to reach the top spot on search results. In contrast to the standard promoted listings, we pay each time someone clicks our ad. 
Facebook Marketplace White Label Marketing
Facebook has over 700 million active users, allowing us to market our products to a broad-scale audience. Here are some great ways to promote products on Facebook Marketplace:
Boosted Listing:

We can use

Facebook's boost feature

to increase our profit potential. First, we list our product, then we boost it and watch the views grow. Ultimately, our sales come rolling in quickly with boosted listings.

Posting/Sharing:

Another way of marketing our products is by posting and sharing our products in relevant Facebook groups. This is completely free, and we can see the results as our website traffic grows and with that, our profits.
Step 6: Customer Success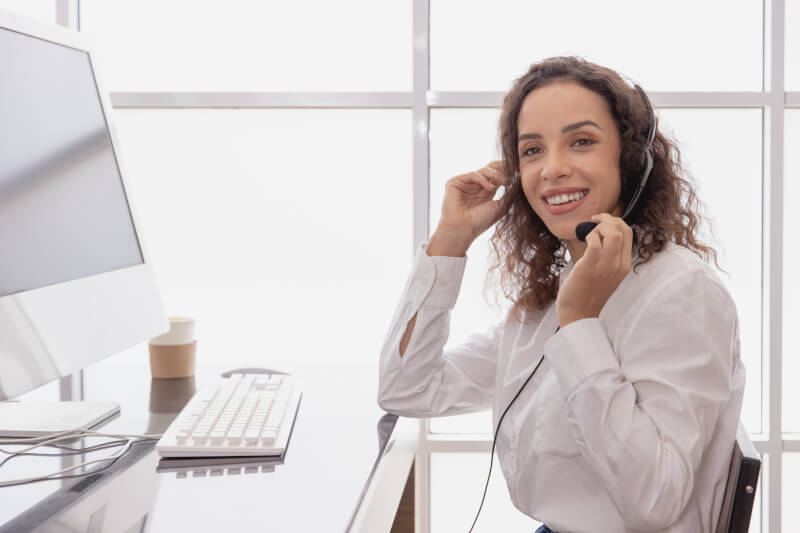 The last step to launching our white label dropshipping store is customer success. Providing excellent customer service is a necessity for the success of a dropshipping business. As the eCommerce world is full of competition, one of the best ways to stand out is through providing quality service and communication.
Through customer service, we can answer any inquiries from our customers. Moreover, we can turn our buyers into repeat customers by utilizing email marketing. Thus, ensuring the best possible customer service, which results in higher profit margins.
Conclusion
Hooray! Now you know all about White Label Dropshipping, the best suppliers to work with, and how to create your own white label dropshipping store.
To sum up, white-label dropshipping is perfect for you if you:
Want to start a business with minimal risk

Want to save time and effort by avoiding inventory

Are looking to sell trending products 

Aren't looking to have much of an initial investment 

Want to earn high-profit margins
All in all, you're now ready to start selling white label products. Lastly, here are some additional resources to guide you through your new dropshipping venture:
Frequently Asked Questions
Will Customers Know Where The Packages Ship From With White Labeling?
Nope! When dropshipping white label products, you're shipping packages directly to customers who ordered from the supplier. In this way, you remain anonymous throughout the transaction. 
Can I Add Custom Brand Packaging With White Label Dropshipping?
Depending on which supplier you're working with, you may be able to add custom brand packaging with white label dropshipping. Suppliers like AliExpress allow specific customizations, and you can also check out AutoDS' supplier list to ensure your supplier offers custom branding. 
What's The Difference Between Private Label And White Label? 
The main difference between private-label and white-label is that multiple retailers can sell white-label products. However, private label products require a MOQ, unlike white label products. Both have their pros and cons; check out our comparison of the two in this article.