Influencer marketing is one of the most powerful options available today for advertising things online, even though not many people know it yet. The influencer marketing method aims to promote your website, product, niche, raise brand awareness, generate leads, and more. This type of marketing mostly happens on social media platforms such as YouTube, Snapchat, and Instagram.
When it comes to marketing strategies, top marketers and companies overlook the importance of influence marketing. Sure, they use celebrities to promote their products. What they fail to notice is the difference between celebrity marketing to influence marketing.

Each Influencer is followed by a niche-specific audience who engage their posts, helping to promote brand awareness. Compared to a celebrity, which has a general audience, therefore less useful for promoting a specific product.
In this article, we will cover 10 influencer marketing platforms to find the best influencers to promote your products when you are running an eCommerce business. You will learn how to search and analyze these influencers, thus giving you the ability to bring massive traffic to your website or product. 
What is an Influencer Marketing Platform?

An "Influencer Marketing Platform" is a type of marketplace or network which holds a database of active social media influencers. The sole purpose of these platforms is to connect between you – the brand owner, with the influencers. As well as the other way around.

Influence marketing platforms have a detailed overview of each influencer. Influencers have social data and influence scores affected by qualities such as content creation, brands they've worked with, audience engagement, etc. These graphs make it easier to sort out the more relevant influencers for your business to the non-relevant ones.
Why Do We Need An Influencer Marketing Platform?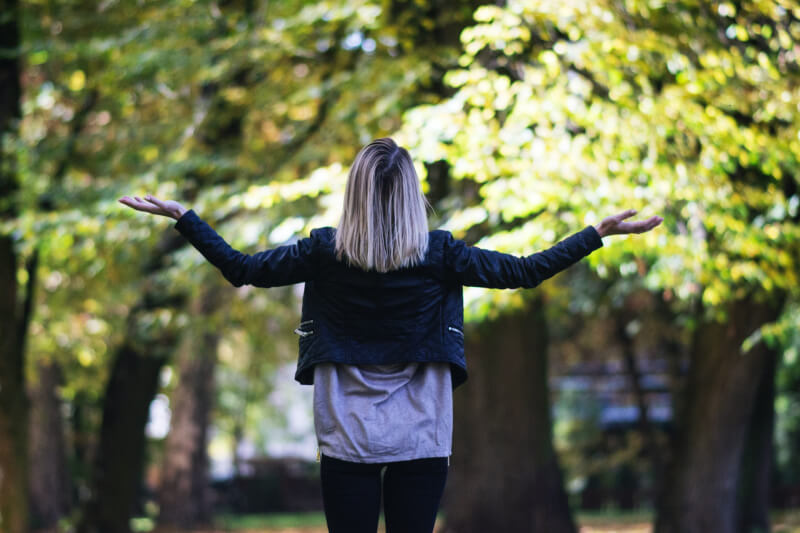 There are several reasons why you should work with influencer marketing platforms. Here are the main reasons:
Time Saver
Searching online for influencers one by one will take a lot of time. From researching on different platforms to sending them messages and waiting for them to get back. Some of which never do. Some of which reply but are irrelevant.
Having tons of influencer data on one platform will make everything faster and easier. So to save time when doing the influencer marketing method, make sure you use a platform that makes it easy to find the right influencer. 
Campaign Effectiveness
Influence marketing platforms allow you to monitor and analyze campaign effectiveness with any influencer working with you.
This way, you can tell which influencer helps you generate profit to scale your business and the other way around. Use this tool to help separate the effective influencers from the non-effective ones.
Now that you're familiar with the meaning of influencer platforms and it's benefits – let's Proceed to practice the influencer marketing method that will bring ten tons of traffic to your store with the help of our list of 10 recommended influencer platforms.
The Top 10 Influencer Marketing Platforms
AllTop is a website where you can find the top news and information in real-time grabbed from trusted sources.
With AllTop, you can find famous bloggers who are influencers with a substantial reach in almost any niche. It holds daily updated lists of high-quality blogs. Also, on AllTop, you can find the best accounts followed on Twitter on any niche.
Just refresh it daily on your specific niche until you find a relevant article. Reach out to the writer, in which a lot of them are influencers on their niche and get to promote your products using the influencer marketing method.
AllTop is not specialized in one niche. From their navigation bar, you can get access to tens of niches and sub-niches.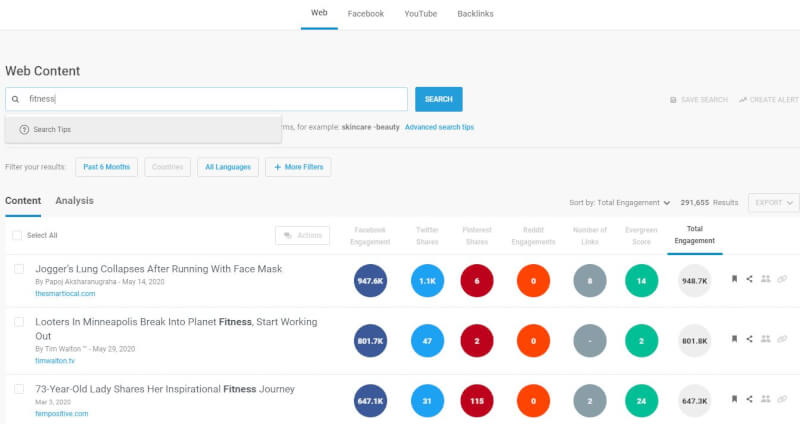 Buzzsumo is a handy and powerful marketing tool to find content ideas and insights about any topic that you need.
One of the features supported by Buzzsumo is finding influencers. They have very flexible search settings when searching for influencers—for example, the type of influencer, blogger, journalist, or a business owner.
You can also conduct searches by influencer's biography or geographical area.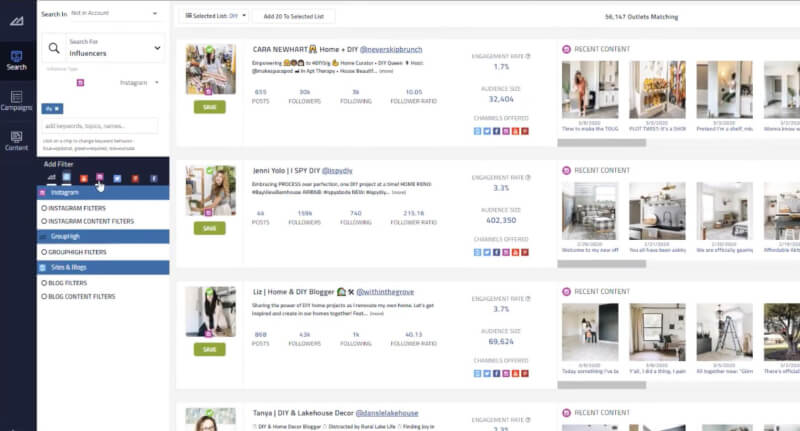 GroupHigh allows you to find any Influencer or blogger's contact information, research social and blog posts, and build targeting outreach lists. They have a powerful filtering tool to discover fresh content and influencers.
Using GroupHigh influencer marketing solution, you can easily create engagement and drive conversions with an extensive database of blog posts and influencers.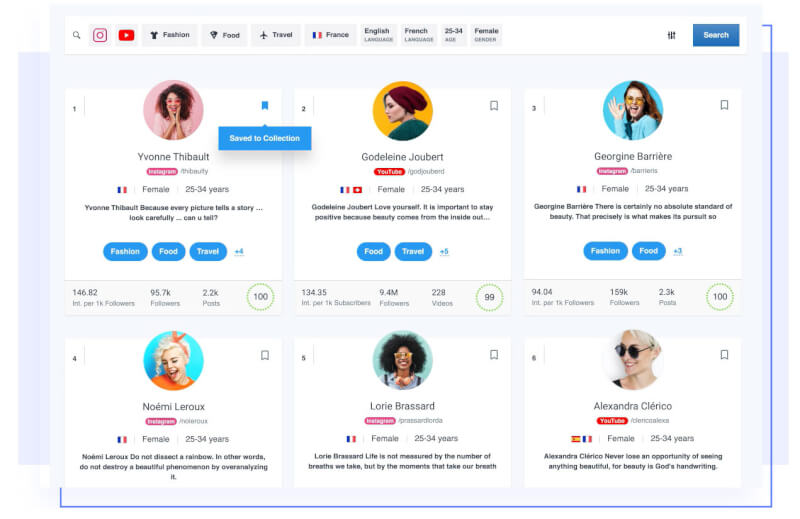 With the help of Socialbakers, you can find and get statistics about influencers from different social media networks. For example, Facebook, Instagram, Twitter, and Youtube.
Socialbakers has an extensive database and powerful tools like audience analysis, content intelligence, analytics, benchmarks, and influencers solution, an end-to-end influencer marketing solution to discover and analyze influencers.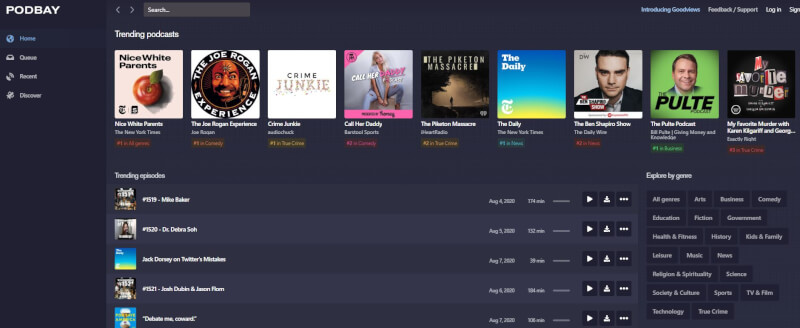 With Podbay Fm, you can find social media influencers by listening to podcasts. Not a lot of people know about this working method, which makes it even more useful. Here's an example of how to do it:
1. Search for Your Product or Niche
Use their search engine to search for your product or niche. For this example, let's go with the "fitness" niche. In the search results, we'll go with the "Paleo Solution Podcast."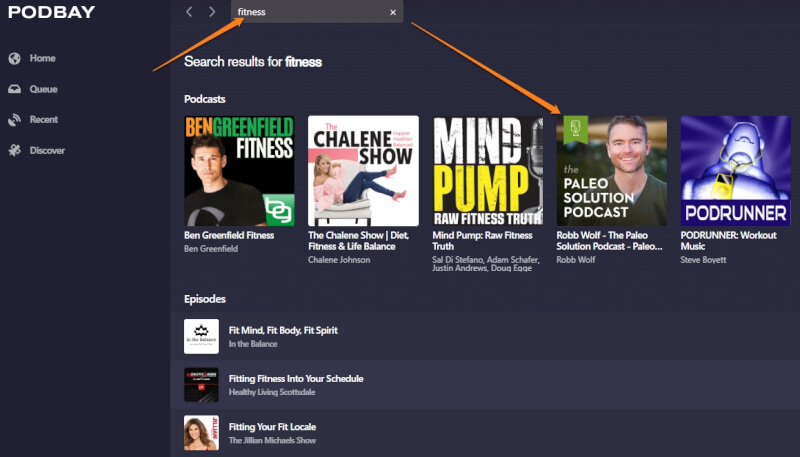 2. Find the Podcaster's Name
To check if there's any social media presence for this podcaster, you need to find his name. Inside the Podcast details, search for the podcaster's name. In this case, it's "Robb Wolf." Search for it on Google.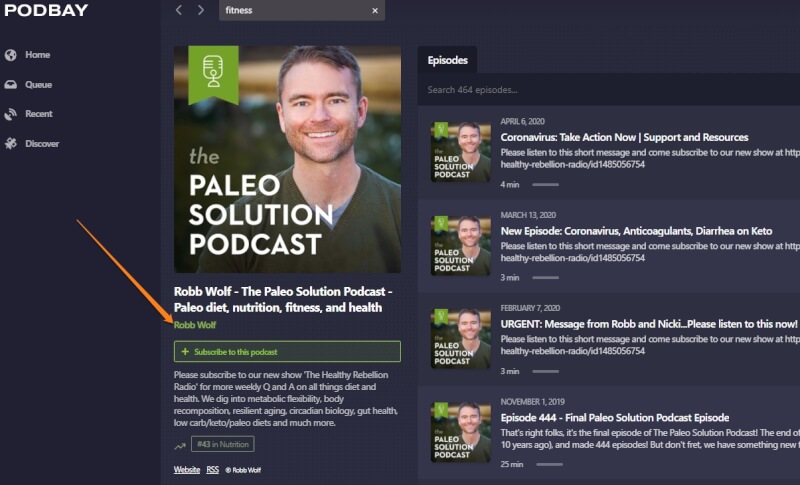 3. Check For Social Media Presence
A quick Google search shows that this podcaster has his book, a Youtube channel, a website, a Twitter account, and more. You can see that his online presence is enormous and that he uses his Twitter account to promote other people's products and services. Boom! Just like that, you can find your potential influencer!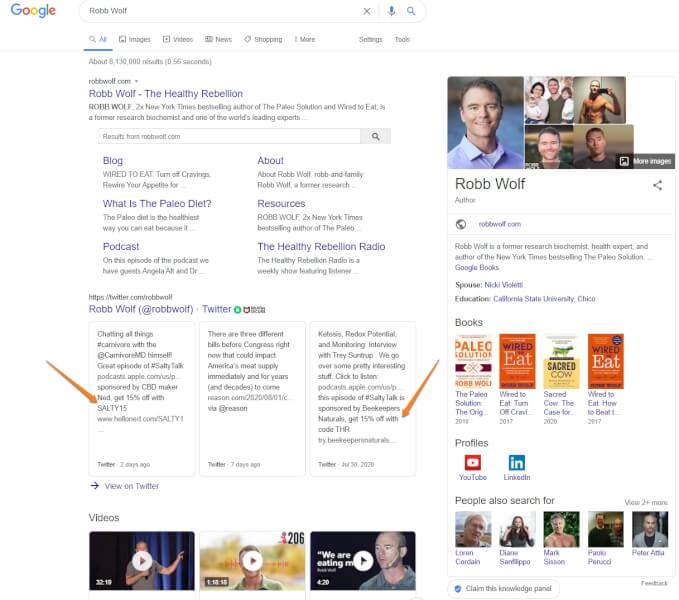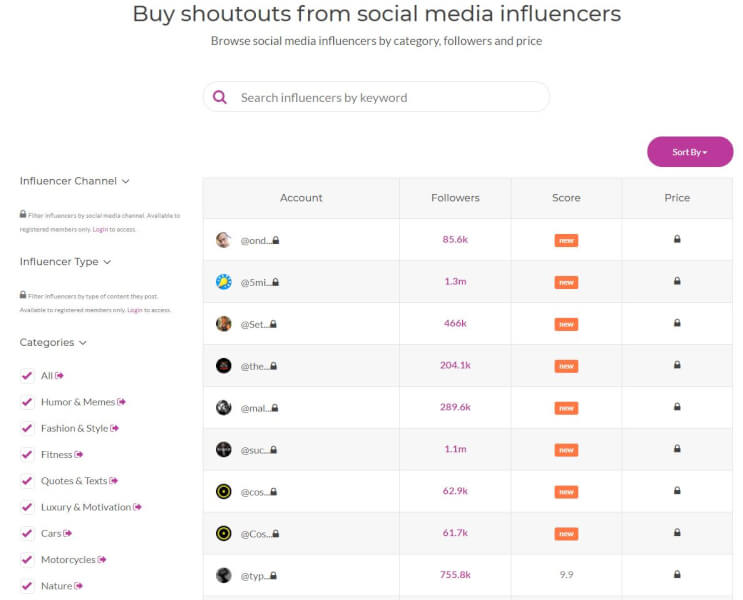 Shoutcart is an influencer marketing platform that allows you to order shoutouts from influencers. They make the process very simple. Search for your influencer by category, audience size, follower demographics, or by keyword.

After picking your influencer, add them to your cart. Fill out a form and upload an image/video for the influencer to post. Schedule your shoutout time and date, pay for the order, and get your exposure!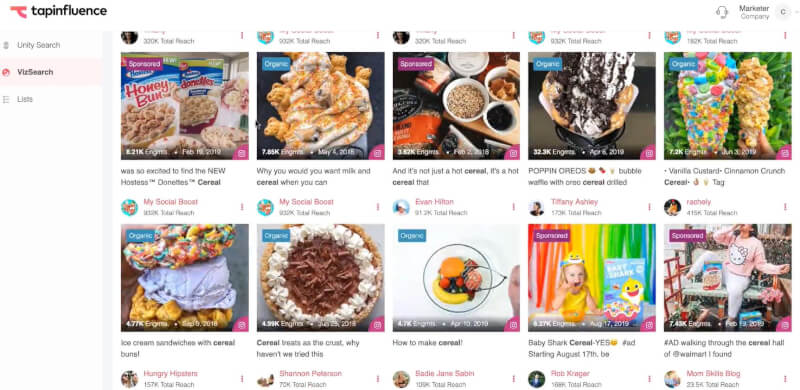 The TapInfluence marketplace connects influencers with marketers who want to maximize their reach. The gigantic platform has over 50,000 influencers. 
With a robust search engine, audience data and insights, and powerful automation for managing and analyzing your campaigns. It makes for another powerful platform to search and analyze influencers.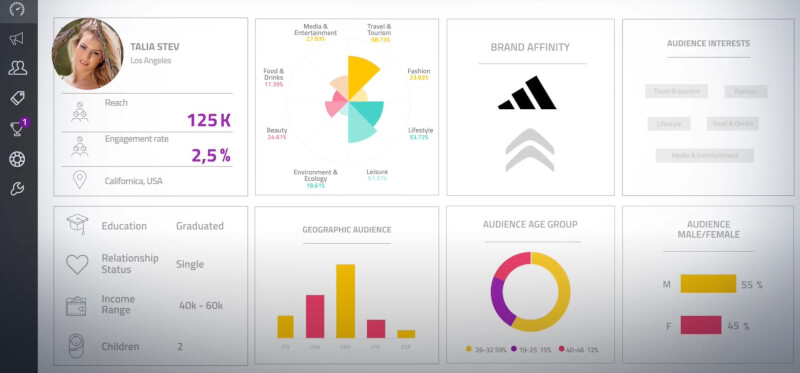 Buzzoole is an influencer marketing platform with a powerful technology that is capable of boosting Brand Awareness. Based on deep learning algorithms, statistical models, and social listening.

Their Artificial Intelligence allows you to analyze influencer profiles and content by deploying Natural Language Understanding and Image Recognition.

Buzzoole also has a fraud detection system to spot influencers who engage in fraudulent activities, keeping your business safe from harm.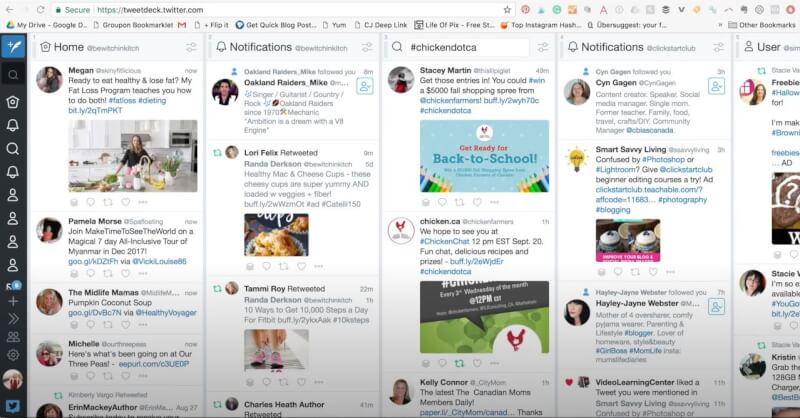 TweetDeck is a free social media dashboard to organize and manage your tweets. Their system has robust search capabilities to help track your competition and find influencers. 
You can search for a #hashtag that will help you find influencers or track mentions of your competition.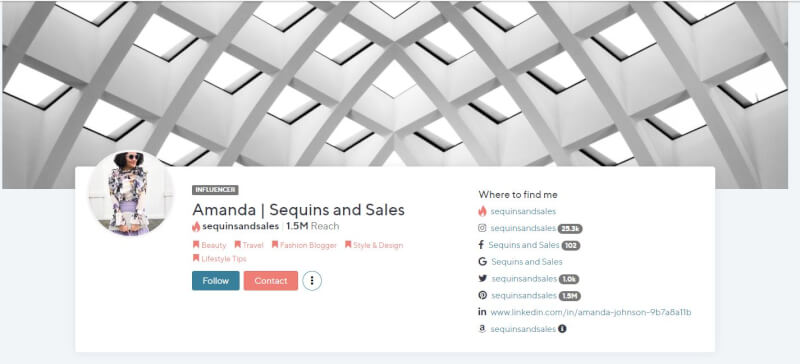 Influence.co holds an extensive database of influencers with detailed profiles and data. They have a powerful CRM tool that you can use to create influencer lists and take notes.

Create campaigns and track the progress of your influencers through every stage. You can also keep tabs of your influencers' work progress, along with the audiences' engagement.
How To Analyze Influencers For Your Brand?
There are many types of influencers out there who can engage their audience with their posts. But not all influencers and their followers are the right fit for the dropshipping business model. 
You need to know how to analyze them and their audience before working with them. This way, you won't waste your time and money on campaigns that won't convert.

HypeAuditor is an excellent platform to analyze your influencers before working with them. Their influencer search engine supports YouTube, TikTok, and Twitter accounts. All you have to do is search for your potential influencer and see if they match your needs. Here's an example of how to do it:
Search for Influencers
Use any of the platforms recommended above to discover potential influencers for your niche. You can also use HypeAuditor. Once you have a list of influencers, use the search field to search and analyze them one by one:

Audience Overview
First, make sure that the influencer has a large audience base. Small audience sizes are not relevant since you are looking for a substantial reach. Check their number of followers, quality audience, and authentic engagement:


Secondly, their Audience Quality Score should be at least 80 and above. The quality of the active audience, comments, and likes activity define the Audience Quality Score. We don't want an audience that does not engage with their influencer's posts:


Next is the demographics, ethnicity, and audience type. Make sure that these options match your product or niche audience requirements. Is your target audience U.S based? Are you looking for an adult male audience?

If so, this influencer's audience would match your needs. Check that there aren't too many "suspicious accounts" following the influencer, since they reduce audience engagement quality.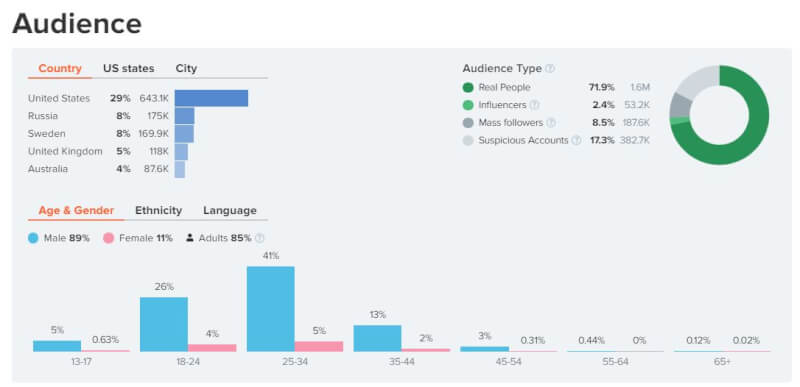 Audience Interests and Estimated Reach
The audience interest shows you all of the categories and niches that the influencer's followers like. If their interests do not match the product or niche that you are trying to promote, move on to the next influencer.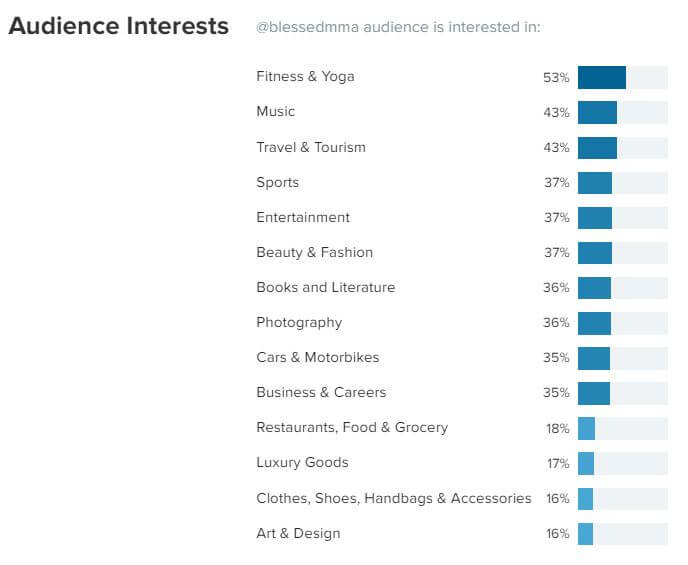 Besides the audience's interest, make sure that the influencer has a high estimated reach. To ensure that the posts reach the potential audience, "Audience Reachability" needs to be no less than "good."
Audience reachability rates audiences that follow less than 1,500 people, which gives a much better chance that the audience will see the promoted post.

Growth
The overall growth of the influencer shows that they are active and are managing their accounts well. You should only work with influencers who are followed by an audience that continues to grow in time. Influencers with the opposite effect will most likely be cheaper to work with, but will fail to engage with their audience to successfully promote your product.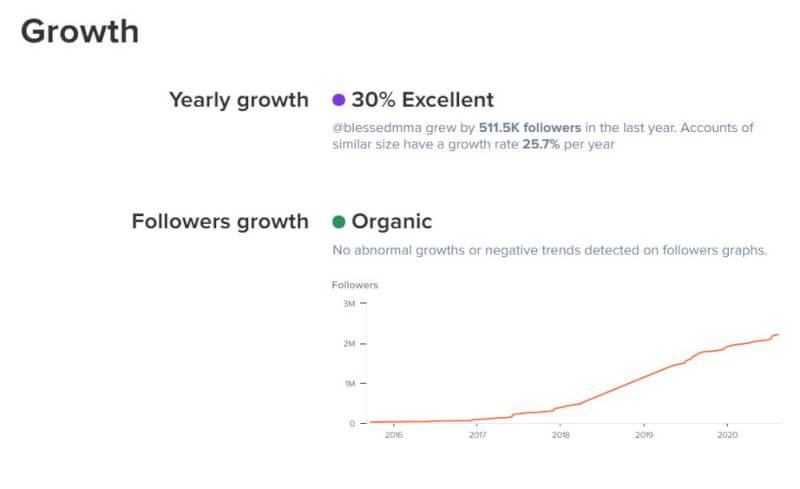 Engagement Rate
Your influencer needs to have a positive engagement rate with their audience. Engagement is liking, commenting, or sharing the influencer's post. An audience with a higher engagement rate is more likely to engage with your product or brand.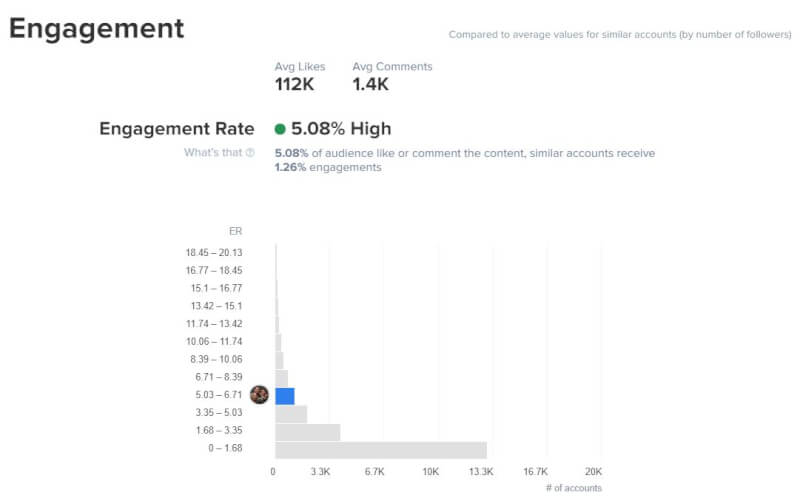 Brand Mentions
Some influencers have already engaged with brand mentions/promotions. Some have thought about it but have never received an offer. Either way, you can check out their history in mentioning other brands in their posts to see if they have any experience in this field.

Even if they don't have a history mentioning brands, it doesn't mean they won't do it. If their audience answers all of the above requirements for your campaign's objectives, reach out to the influencer, and start working with them!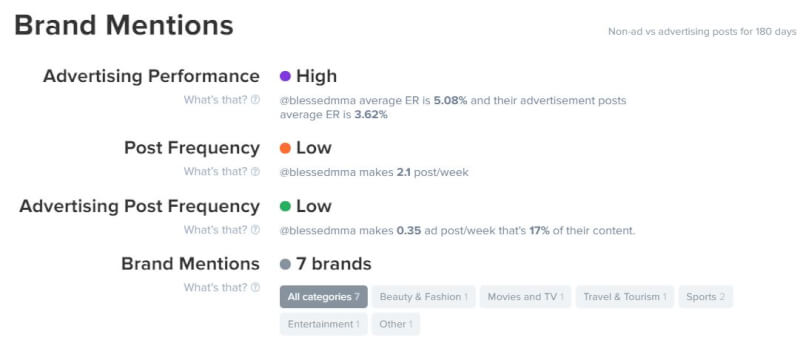 3 Tips For Beginners About Influencers Marketing 
Tons of information can be overwhelming at first. Do not panic. The more work and practice you put in, the more sense everything will start to make. The results will follow accordingly.

Follow these three main tips to get off to a good start:
1. Know and Set Your Goals.
When working using the influencer marketing method always ask yourself these questions: What are your campaign objectives? Brand awareness? Lead generation? Post Engagement? Know your goals before you start looking for the right influencer.
2. Find Influencers Who Share Your Audience
Use any of the suggested websites above to find influencers who share your audience. Better are the ones who promote your competitors. Such Influencers are more likely to share content about your brand than those that never mention other brands in your niche.
3. Track Your Results
A crucial part of managing your campaign's effectiveness is tracking each one's progress. Most influence marketing platforms have a campaign dashboard where you can view each campaign and each influencer's performance.

Replace influencers who don't perform well. Also, create more campaigns with those that do. Multiply your success filtering out the bad ones while keeping and adding effective influencers. Rinse and repeat and watch your success start to grow.
In Conclusion
Now you know what influencers marketing platforms are, why you need them, and how they can bring traffic and sales conversions to your online store through the influencer marketing platforms. As well as a list of the top 10 influencer marketing platforms to find internet influencers.

Don't forget that practice makes perfect. So don't lose hope if the first or second influencers show negative results. The research phase will bring fruitful results once you keep at it. There are many hidden gems to be found to promote practically any niche or product that comes in your mind.