So many people asked us to release the AutoDS finder for the Non-API solution. You asked, and we listened.
FAQ on AutoDS' Non-Api Manual Solution Extension
Let's see how it works, and go over everything that you need to know about the AutoDS finder in general and for the Non-API solution.
The first thing that you need to understand is how does the AutoDS finder credit work.
AutoDS finder Credits

The AutoDS finder credits are very cheap, and this is how it works.
If you want to list products that sold for at least 3 times in the last month on eBay or similar products that our machine learning system finds, it will cost you only 1 credit per product.
If you want, for example, products that sold 8 times in the last month, it will cost you 4 credits per product, which is also very cheap.
You can check AutoDS finder credits prices by clicking on the AutoDS Finder Credits on the AutoDS finder page.

If you want to list 10000 products, you will only pay $115, which means that it cost only $0.0115 per credit.

It is way better than paying $0.3 per listing for a virtual assistant.
How many suppliers does AutoDS finder support?
Using AutoDS finder, you can list products automatically from multiple suppliers. Including Amazon (US, Uk, DE, FR, IT), Walmart, Homedepot, Banggood, AliExpress, Costway, Chinabrands (US, UK, DE, FR, IT).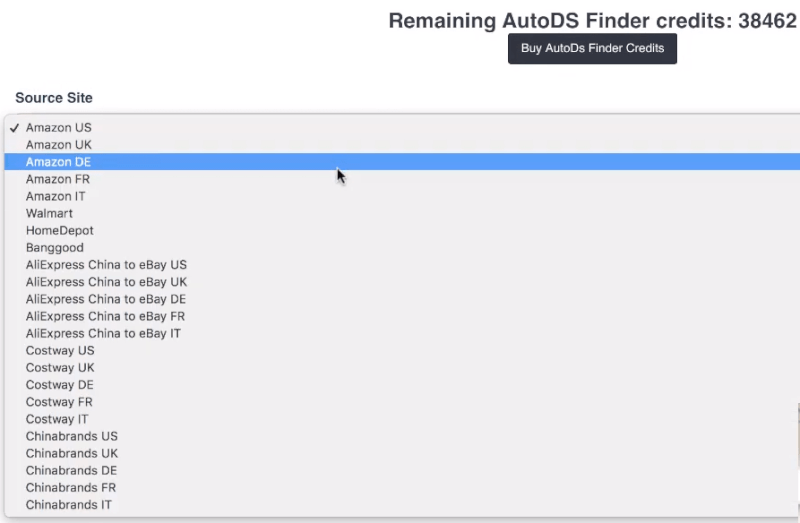 We always add more suppliers, and our system finds over 1 million products.
The products regularly get updated so people will not get the same products.
How to use the AutoDS finder?
After you choose the exact type of products that you want to list, you need to choose the supplier that you want to use.
Then you need to enter how many products do you want to list. And then click upload it!

AutoDS finder will check and will not list products that are VERO or the type of products that you should not upload to eBay according to their policies.
Then make the usual configuration, Quantities, Tags, Product Location, Handling Time, Return Policy, Shipping Policy, Listing Duration, Template Profit, Breakeven, and everything.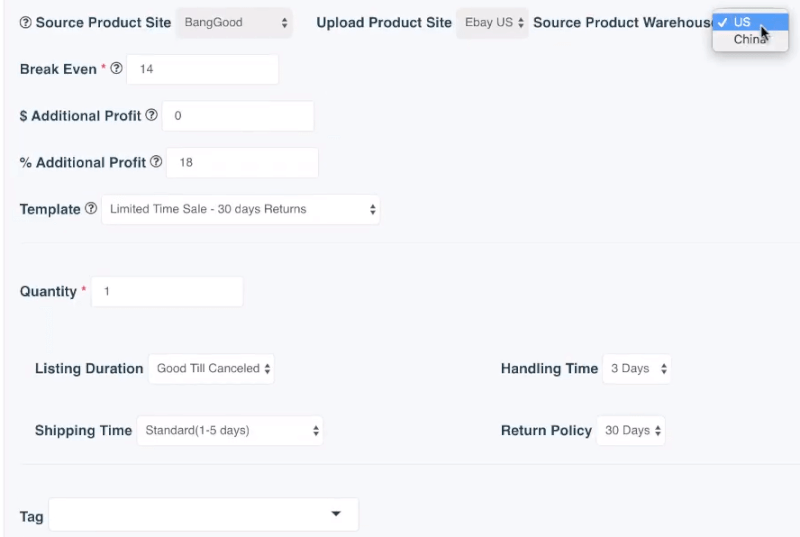 After you set everything, click on Save products and confirm by clicking on the Schedule products button.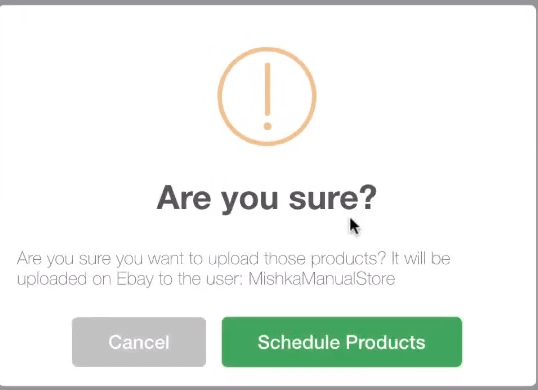 After that, you will get redirected to the Schedule Uploaders Calendar Section.

If you already work with AutoDS Non-API Version, you know that from here, we can upload products to our stores using the AutoDS extension by a click of a button.
Read more – How to Upload Products Using AutoDS' Non-API Solution?
After a few minutes, the products will appear here, and you will be able to send them to the uploader.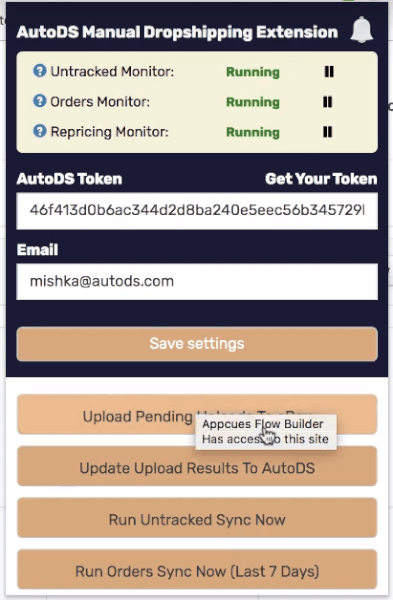 You can upload up to 1000 products in a single upload.
Conclusion
Woo! Now you can use the AutoDS Finder to save a lot of time and effort when running your dropshipping business. As such, we can easily upload products for our Non-API eBay stores. So, if you're interested in continuing to scale your business to new heights, check out these best-selling products that will surely increase your profits: