Summer is right around the corner! That means longer days, gorgeous weather, lots of summer spending, and a great reason for us to prepare our stores with summer dropshipping products. While this article provides a great list of products, be sure to check out our latest 2022 summer dropshipping products article. 
It is best to get our stores ready with new seasonal products in advance since buyers start their summertime shopping sprees even as early as April/May.
That's why this article will help you find hot and trendy summer products to sell exactly when searches for summer products are starting to peak. 
From practical items such as swimwear and beach umbrellas for trips to the beach to the more fun and entertaining products like water slides and inflatable pools, we've got nothing but the latest and hottest selection for your dropshipping stores. 
The 12 Best Summer Dropshipping Products to Sell in 2021
1. Solar LED Lights
First on the list, we have solar LED lights. These lights are cute, trendy, and environmentally friendly.
LED lights have been popular for years now and sell well all year round, but they have proven to be a summer favorite. 
According to Statista, The LED lights market is on the rise from year to year, and summer is a peak point each year.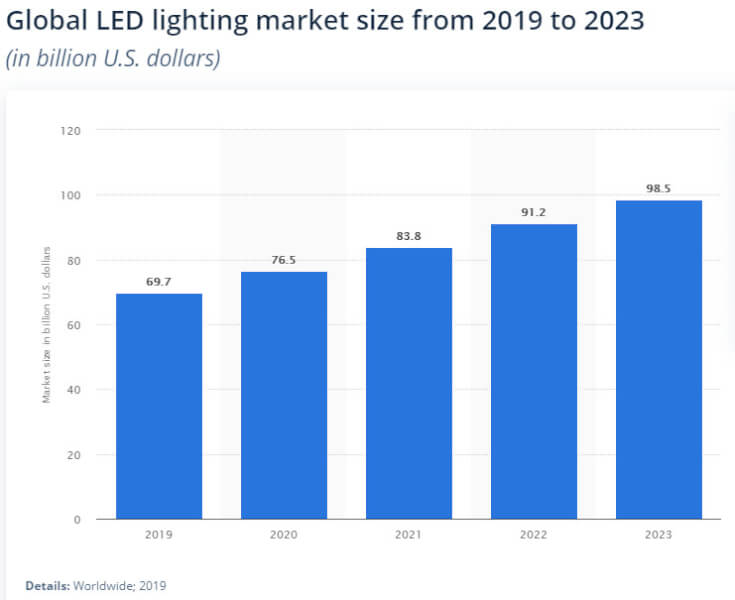 Furthermore, there are many different kinds and styles of LED lights, so make sure to offer each type to increase your sales.
Here are the three best-selling types of solar LED lights:
Landscape Lanterns & Torches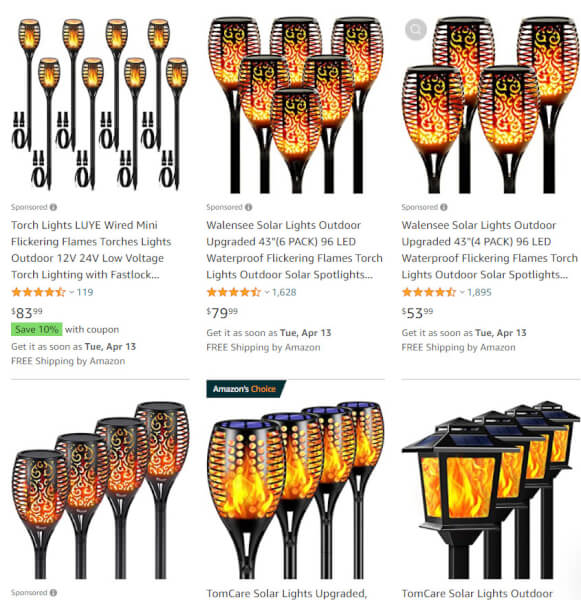 These are a gorgeous way to decorate any yard for those chill summer nights. 
Also, a totally safe alternative to real flames. Since they are solar-powered, no batteries or power cords need to be taken into consideration. 
That means you can even pack them up in your car and use them around a camping ground. 
They come in many different designs, so make sure to offer a good variety to your buyers. 
Outdoor String Lights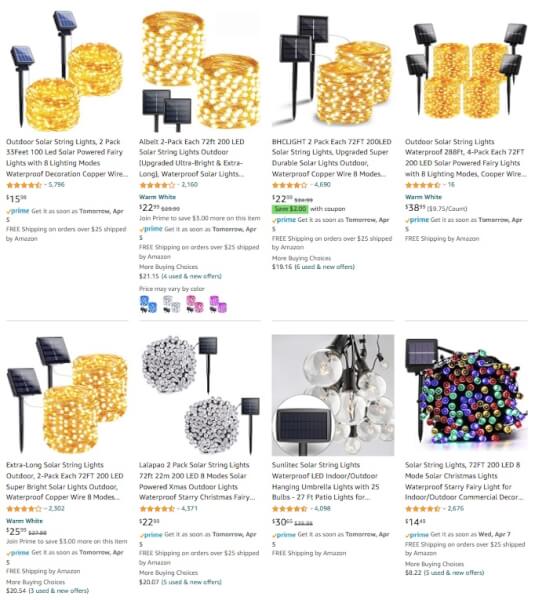 String lights are a fun and colorful lighting option. 
It is perfect for home decor, party decorations, wedding decorations, holiday decorations, or even just to have around your patio or yard. 
There are mono and multicolored options, as well plenty of different lengths. Additionally, there are different price points. Choose a few to sell in your store to cater to a wider client base.
Porch & Patio Lights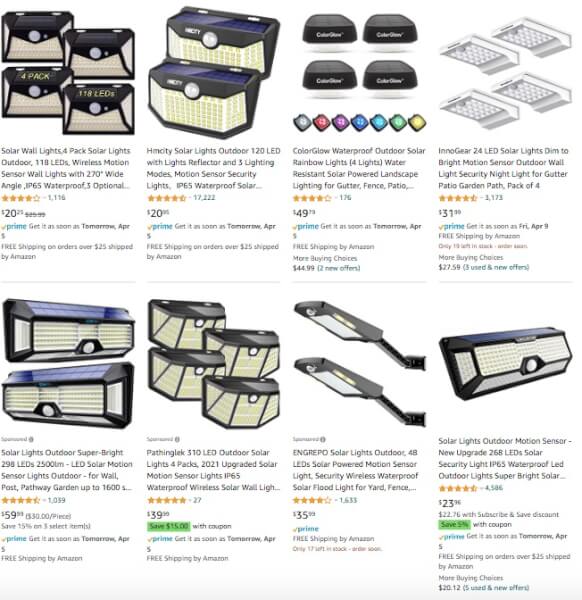 Last, from within our LED lights options, we have the perfect solution for patio and porches. Financially beneficial and ecological, these motion sensor lights are a two in one. 
They can be hung above doors and act as a security measure or be lined up to light up a paved road. Same as the previous product, these too have a wide price range. 
Be sure to offer a few types in your store, and don't forget, that allows for more price flexibility and higher profits.
2. Swimwear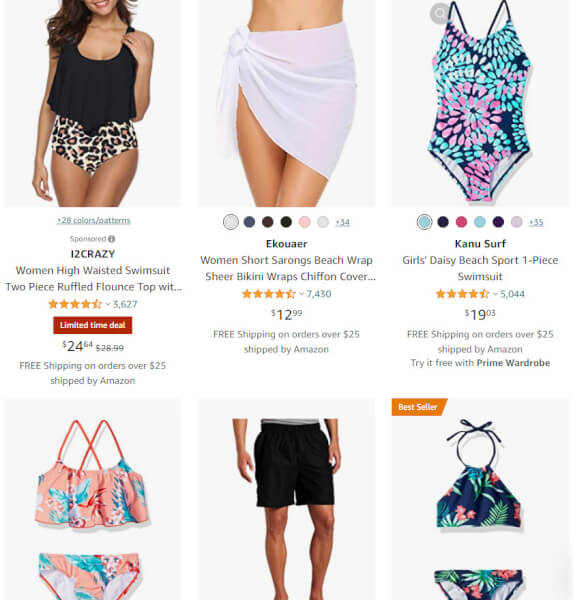 Next on our list of hot summer products to dropship, we have a crucial product for some fun in the summer sun. Swimwear is not only practical; men and women of all ages wear it. It can also be a fashion statement. 
That is why we broke it down into a few subcategories, so your store will have something to offer to everyone. 
Women's Swimwear
Let's start with something for the ladies. There are plenty of styles to choose from. Here are the most popular and trendy designs for summer 2021. 
High Waisted Bikinis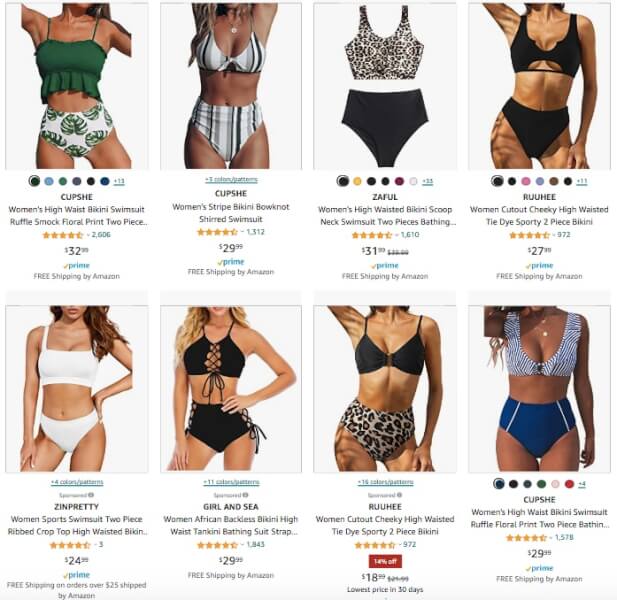 Bikinis have been and always will be a classic choice. A hot-selling and on-trend bikini style for 2021 are high-waisted bikinis. 
They come in all imaginable colors and loads of different prints. 
Offer your buyers a variety. Many women also buy more than just one bikini set. Don't forget to have a wide selection of sizes too. 
Cut-Out One-Piece Swimsuits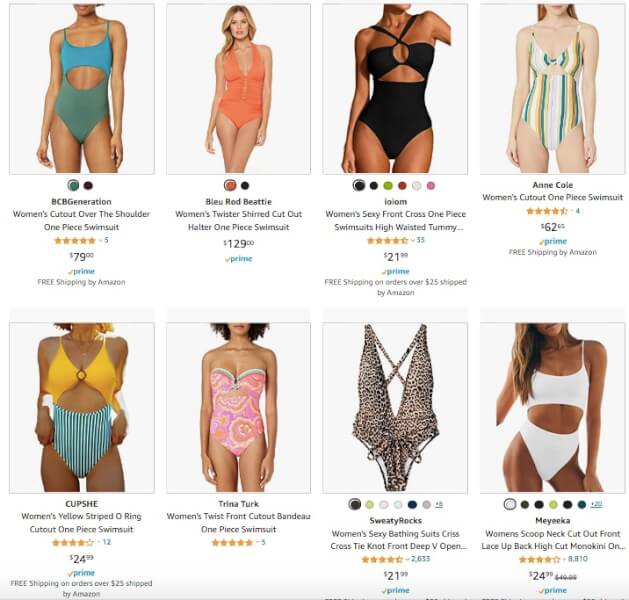 The second stylish and most popular choice on the market now is a cut-out one-piece swimsuit. The classic one-piece has gotten a slight design change. 
With this type of swimsuit, make sure to keep an eye out for more than just different colors, patterns, or sizes. 
These cute little cut-outs may be on the front, back, or sides of the swimsuit. Go for those you see have proven to sell a few hundred times. 
Men's Swimwear
Now, let's get into men's swimwear. As opposed to women, men's swimwear doesn't have nearly as many subcategories. This means it is actually even easier to find best-sellers. 
There are 2 top trending styles for men this summer. Offer these two styles in your store to rake in summer sales.
Floral Swim Shorts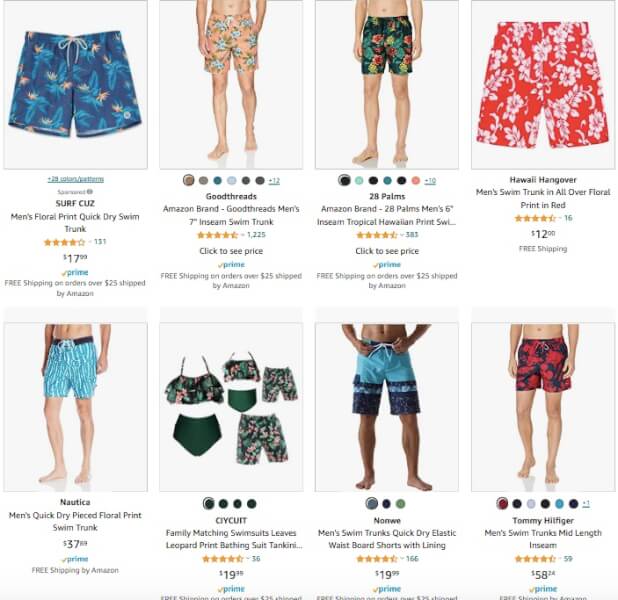 These are by no means a new design, but they have made their way back into the spotlight in spring and are to be a very sought-after choice for men this summer too. 
They come in tons of different colors, so they offer a variety. Also, make sure to be inclusive. Have a nice size range to offer to your customers. 
Additionally, be sure to check out which have already made sales when choosing which to sell. 
Striped Swim Shorts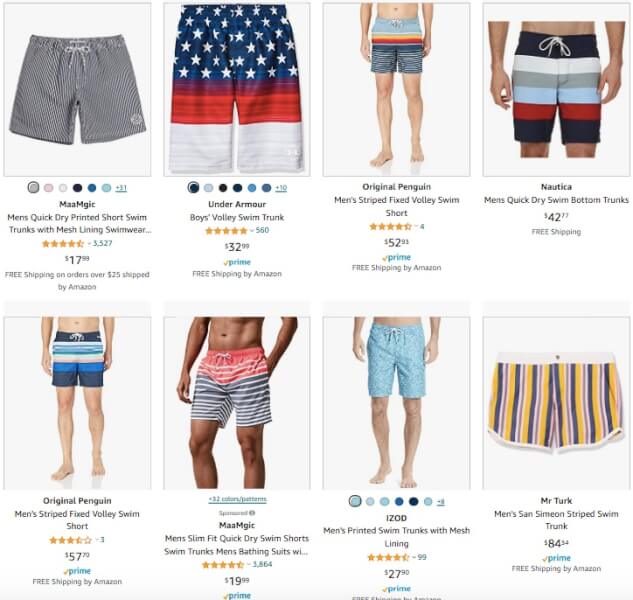 As the second best-selling choice for women this summer, we have another old-school print. Classic and timeless, these stripes are getting a lot of attention. 
Stripes can be vertical, horizontal, and in all different colors. 
As always, choose a few to see which perform best. Additionally, there are thigh-high and knee-high shorts. Offer both in your store to increase sales.
[post-banner]
3. Inflatables 
Alright, now we're getting to the more exciting side of summer. Inflatables are always a crowd-pleaser. They are fun for all ages! Whether used in your yard or on a trip, they're a great addition to an outdoors sunny day. 
This is a broad niche, so we narrowed down the best of the bunch. Here are the three hottest products from within the category. 
Inflatable Swimming Pool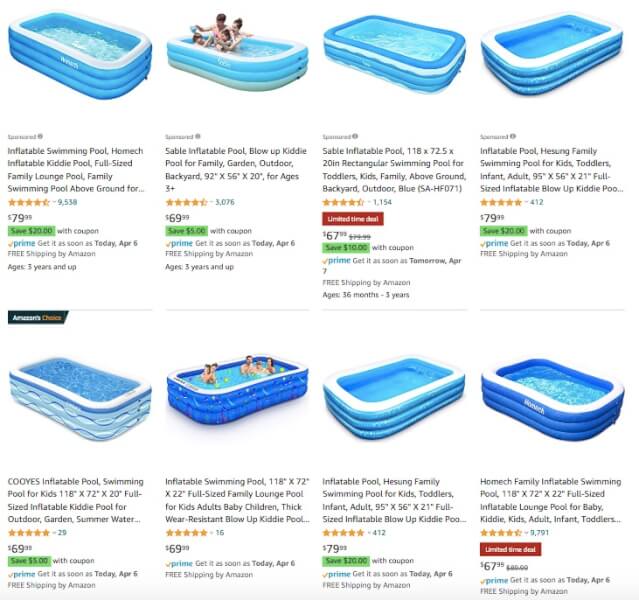 Inflatable pools are a perfect way to cool down from the summer heat. These blow-up pools are convenient since you can easily pack them up to store away or pack them for a weekend getaway. 
What's great is that their use goes beyond summer days too. On colder days, they can be converted to sandboxes for little ones to enjoy. 
Furthermore, they can easily become an indoor attraction. For example, people fill them up with balls to create a ball pit for kids to play in. 
Inflatable Baby Pool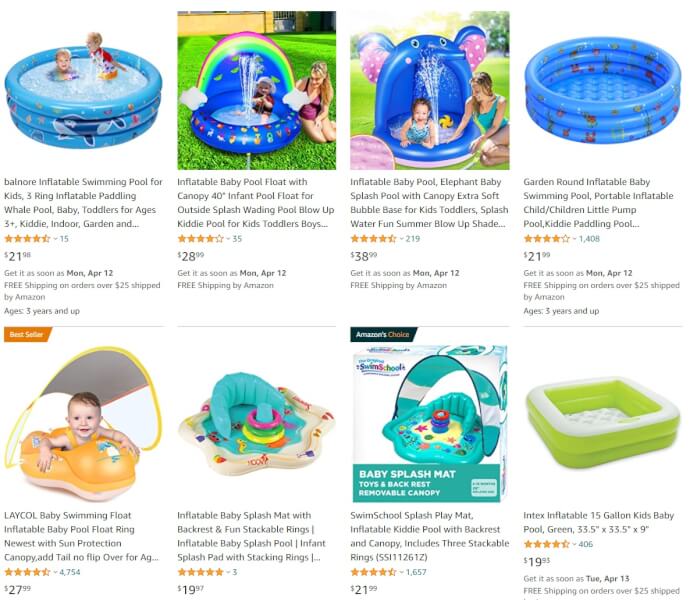 Next up from within our inflatables, we have baby pools. 
This smaller pool option is a blessing to parents worldwide. They are not as deep as the average-sized inflatable pool. This allows kids to enjoy themselves without constant parental supervision. 
By selling this item, you're killing two birds with one stone. You're supplying a fun summer toy for kids, plus a solution for parents to have their own peace of mind. 
Inflatable Pool Floaties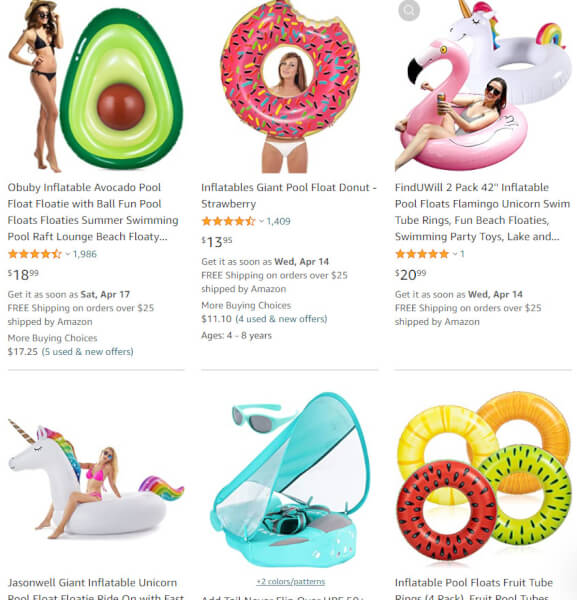 And now, something to go in our inflatable pool. 
Floaties are a fun way to relax under the sun and can be used in a pool, at the beach, on a lake, or any body of water we choose. 
These fun floating devices come in a crazy amount of shapes, colors, and sizes. Add a minimum of 5 from each style to see which will perform best. Track and optimize once you collect enough data from your sales. 
4. Beach Umbrellas & Tents 
For the next winning summer dropshipping product, we bring you a two-in-one. 
These two items are a perfect solution for trips to the beach. Who doesn't want to stay protected from UV radiation in style? 
Whether a solo trip or friends gathering, creating a nice shady spot to relax in will be quick and easy with these best-sellers. 
Beach Umbrellas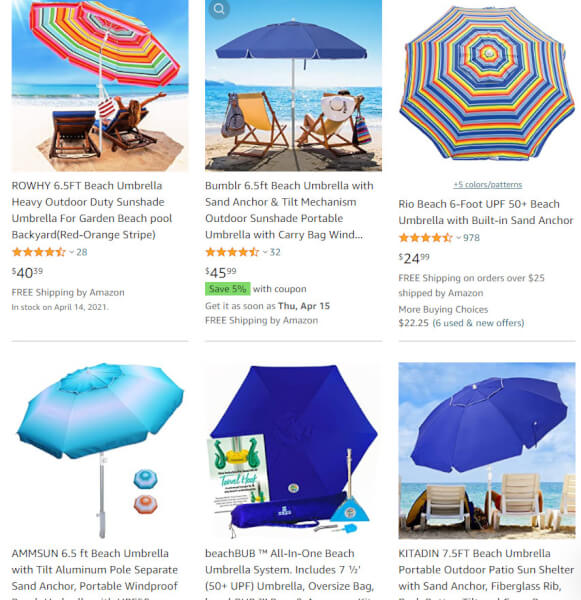 They come in an easy-to-carry case, so it is no burden getting them from the car to the shore. Although mainly used for the beach, the beach umbrella can be used for various occasions. 
They can just as easily be set up in a yard, on a terrace, at a park picnic, and even on a camping trip in the woods. 
When choosing which to add to your store, consider the different sizes, colors, and protective power of each. 
Beach Tents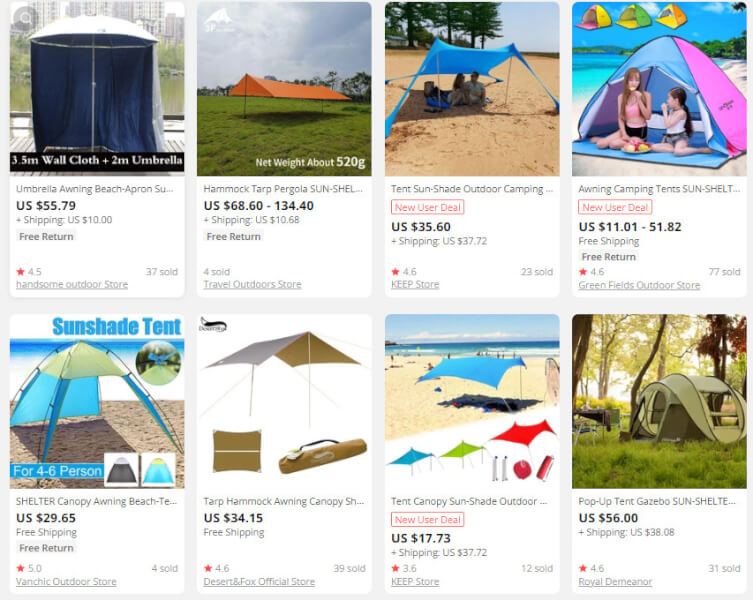 The second option is perfect for families or a big group of friends. Size-wise, it is a pretty big upgrade from an umbrella. 
Beach tents come in a range of sizes, but even the smaller ones will still easily fit at least three or four people. Bigger-sized tents can fit up to even between ten to fifteen. 
There is a huge selection and a wide variety of "features" they can offer. Some come with a mesh lining to act as a protective screen from bugs. 
Others may have a cute little cup holder built into the side. Same as any other product, offering variations is key to achieving a high volume of sales.
5. Portable Fans
Up next, another practical and useful product. We all know that being under some shade doesn't mean we're saved from the heat. 
Portable fans are the perfect gadget to concur that problem. And, there are a few different types of these fans, all of which sell by the thousands. Here they are:
Rechargeable Clip-On Fans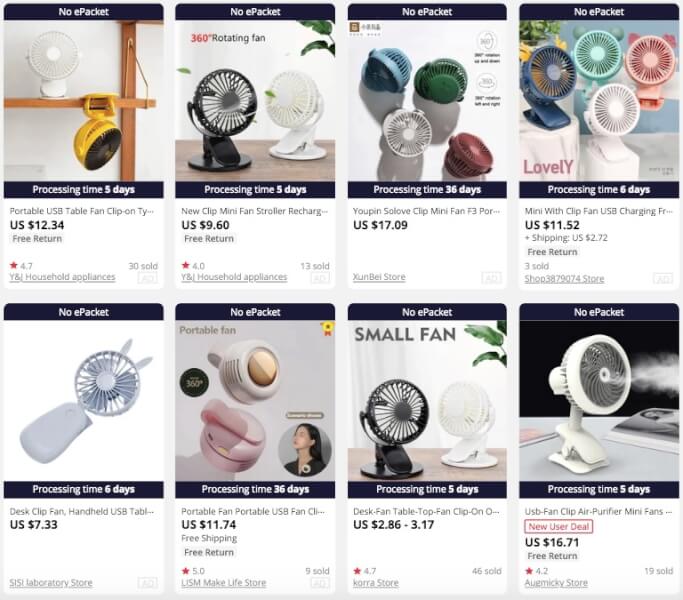 First up, we have rechargeable clip-on fans. Designed to look like a regular table fan, these can be placed on any straight surface, but thanks to its clip, there are many more options. 
Easily attach it onto a laptop while working, a baby stroller, gym equipment, the back seat of a car, or one of many other possibilities. 
With a rechargeable and replaceable USB-powered battery, they are easy and convenient to use. 
Since they come in different sizes and colors, start by importing variations and track their performance. 
Handheld Fans
Another hot-selling portable fan type is the handheld fan. These are ideal for someone that's always on the move. 
A handheld fan is specifically designed to be small enough to fit in a pocket or purse for easy access. Compared to the previous, these come in a bigger range of styles and designs. 
When scrolling through mini fans on your favorite supplier site, import those which have already sold at least a few hundred pieces.
Neck Fans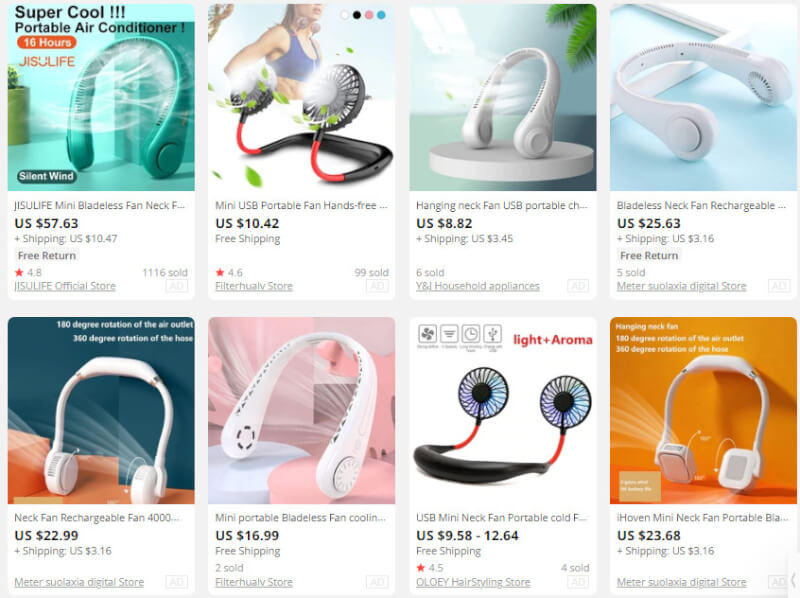 In addition to best selling portable fans is the neck fan. This is a great gadget for a hectic day on the go or a lazy day inside. Stay nice and cool all day with it conveniently placed around your neck.  
With air flowing on either side, a nice balanced breeze is created. Since this fan is so close to our face, it is strategically designed not to be too strong or too loud. 
Offer color and style variations in your store to increase sales. 
Personal Air Cooler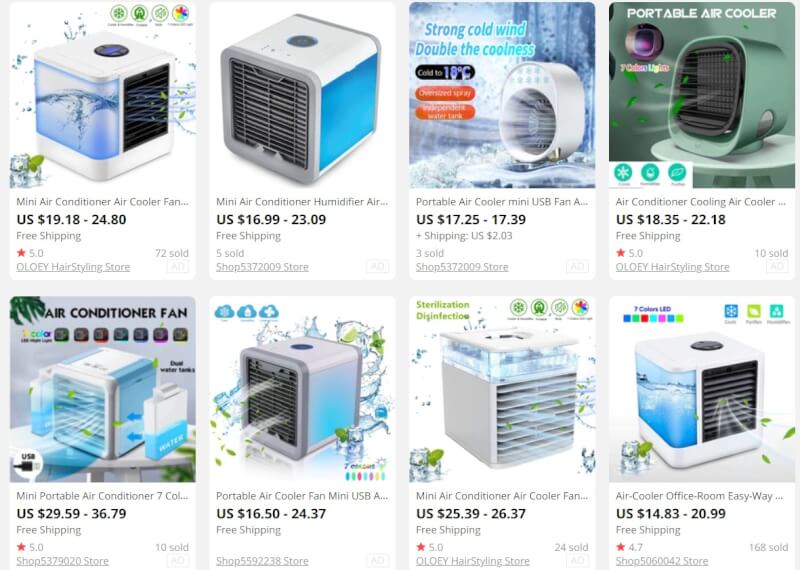 Last but not least is the personal air cooler. 
This best-seller looks like a portable air-conditioner, and that's exactly how it makes you feel. These personal air coolers are not as cheap as small portable fans, but they are more effective.
Plus, medium to high price tags allow us to profit more on each sale. Therefore, add as many of them as you can to rake in more sales and enjoy the extra profit!
6. Baby Sunhats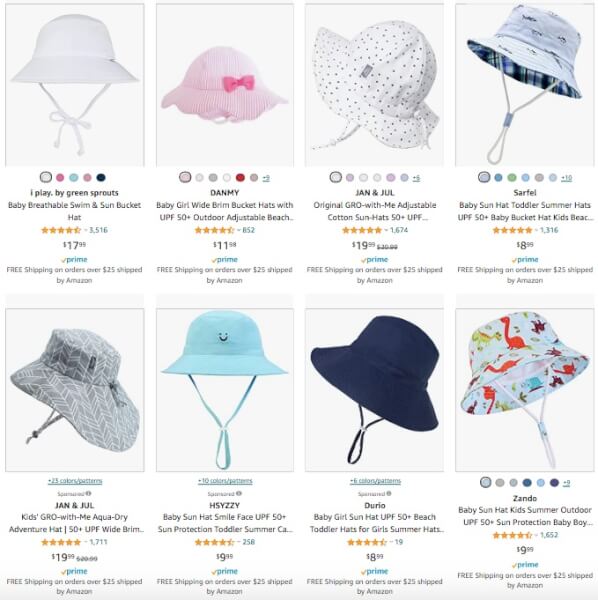 Sixth on the list of hot summer dropshipping products are baby sunhats. They are perfect for keeping a baby stylish while staying safe from the sun. Babies have especially delicate skin. 
Protecting them from harmful rays is a must. When outdoors, whether crawling around, walking, or in a stroller, these are a necessity. 
Hats come in many different styles. We chose the "bucket hat" design since its popularity and demand, but feel free to offer more than one style. Parents will be thrilled with all the options for their little ones. 
7. Beach Chairs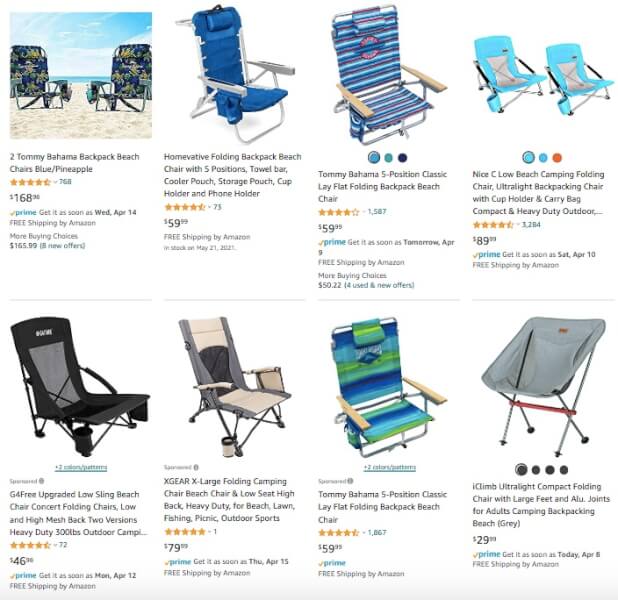 The next best summer dropshipping product is beach chairs. Besides their obvious use for comfort, beach chairs have come a long way. 
You can still find the old simpler chairs, but nowadays, beach chairs can include tons of fun additions. 
Today's chairs are packed with fun accessories like drink holders, insulated cooler pouches, pockets, attached umbrellas, and much more. 
Many of them can even be transported on your back or slung over your shoulder.
Be on the lookout for a few types of chairs with different features to offer your customer variety. 
8. Water Slides
Next up, we have waterslides. Here are the two hottest products from this category every dropshipper should have in their stores for summer 2021. 
Slip and Slides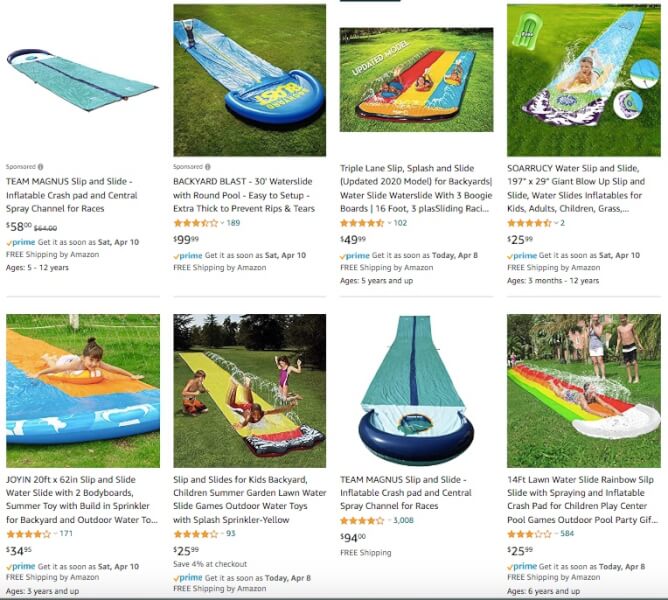 The original Slip N Slide was invented back in 1961 by Robert Carrier and manufactured by Wham-O. It very quickly proved to be a huge success in the US and then started making its way abroad.
In 2001, more companies started manufacturing and selling their own versions. Since then, changes and enhancements have been made to make them even more fun. 
The slides have gotten longer, and holes to create spray tubes on the side have been added. It just goes to show that even a sheet of plastic and the right imagination can be tons of fun.
To this day, Slip and Slides are super popular and a kid's summertime favorite. They rake in a crazy amount of sales during summer. You wouldn't want to miss out on this awesome summer trend. 
Inflatable Water Slides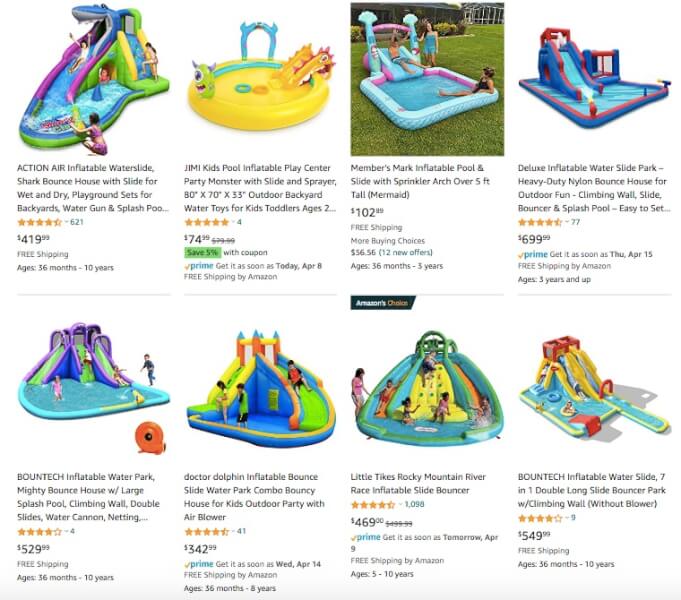 Now, going on to the second option, we have something bigger and better. 
These huge inflatable water slides are guaranteed to keep kids playing for hours. 
There is quite a variety with this product since different themes design many to appeal to different age groups, so check which sells most. 
Sizing is also a factor here. Some water slides are around 2 meters, and some go up as high as 5 meters. Blowers are included with most to inflate and provide continuous airflow easily. 
If you come across a water slide that is selling and it doesn't come with one, add it to your store along with a separate blower. 
This cross-sell allows the customer to get the complete package they are looking for while increasing our AOV (average order value) and overall profit.
9. Waterproof Bluetooth Speakers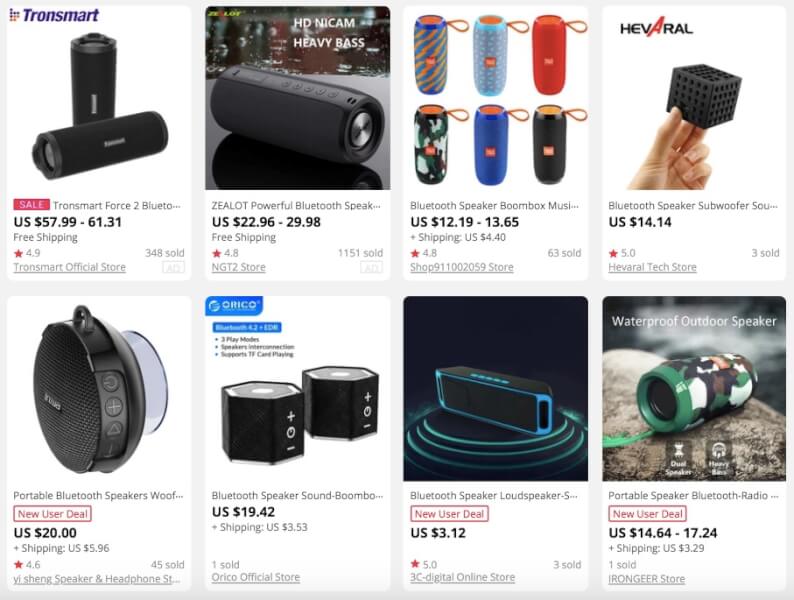 Our ninth hot summer dropshipping product is Bluetooth waterproof speakers.
Today's waterproof speakers have become smarter, more durable, and more entertaining than ever. 
The top-ranked speakers from this niche will not only play your favorite tunes but can also charge your mobile phone and even support the usage of your phone's virtual assistant.
Best of all, there is a wide price range. Offer a range of devices to offer different price points to your customers. Additionally, use this to your advantage to increase your profit margin per sale. 
10. Air Loungers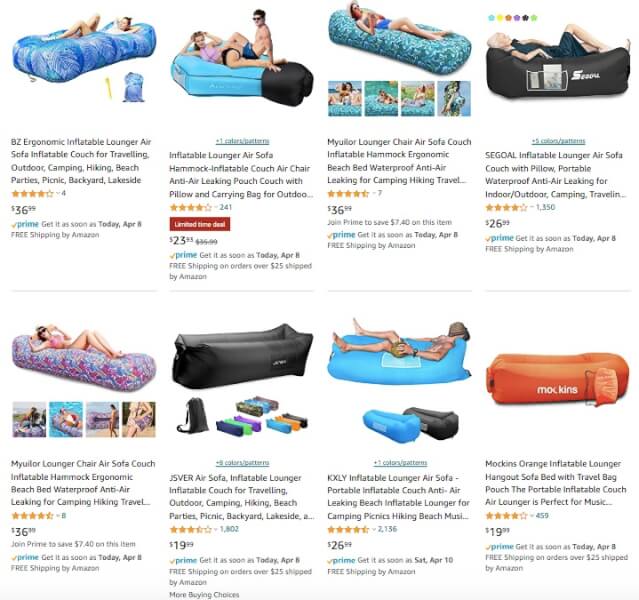 This next bestselling summer dropshipping product is compact, convenient, and great for the outdoors. Whether a campsite, a sandy beach, or a local park, air loungers will certainly upgrade the trip. 
Air loungers are affordable and come with a unique design that is especially great when out in the open. Its biggest feature is an inflatable item because it does not require a pump or breath but simply wind. 
Add this best-seller to your dropshipping store today and provide your buyers with a comfy and innovative solution for their summer adventures. 
11. Reclining Patio Chairs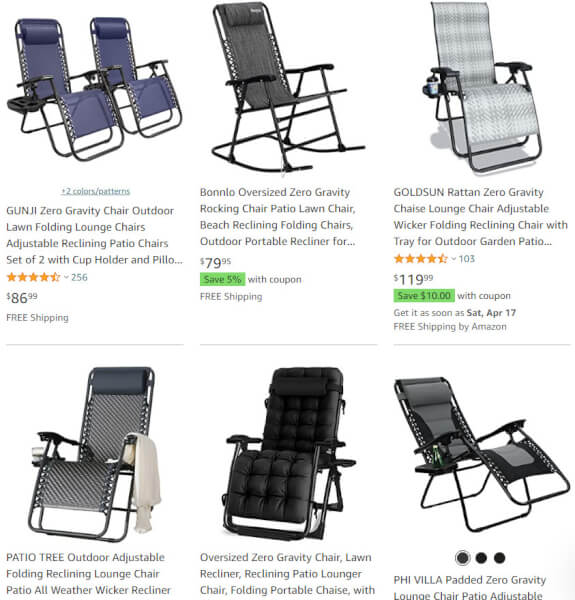 Outdoor recliners offer a comfy way to lounge under the sun. They're great for enjoying our morning coffee, relaxing after a long day, hanging out on the weekend, or when hosting guests. 
The right reclining chair can also boost the aesthetic of your outdoor space. Look at the different price points, colors, and styles when choosing which to import to your store.
12. Canopies, Gazebos & Pergolas
Last on the list; we have the three top-selling products that are an excellent way to upgrade any outdoor space and create an inviting atmosphere. 
They are accommodating during summer since they create a generous amount of shaded space, but all three can be sold and used almost year-round. So, let's finish up our 12 best summer dropshipping products to sell in 2021 with these three hot items!
Gazebos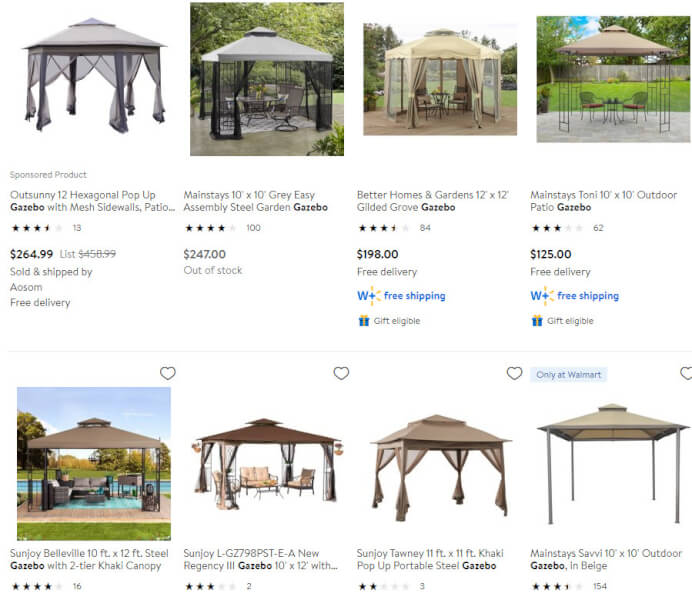 First out of the three are Gazebos. Gazebos fit just about anywhere. Whether octagon, oval, rectangle, or dodecagon, they can easily be put up in a yard to enjoy. 
Gazebos come in many different sizes, not just shapes. They can be designed to be open like a freestanding porch, or they can be screened in to keep the bugs at bay.
Even the smallest gazebos can host a café dining table and a couple of chairs to create an intimate outdoor dining room. 
Help your buyers spice up their garden experience with a lovely gazebo for summer. 
Canopies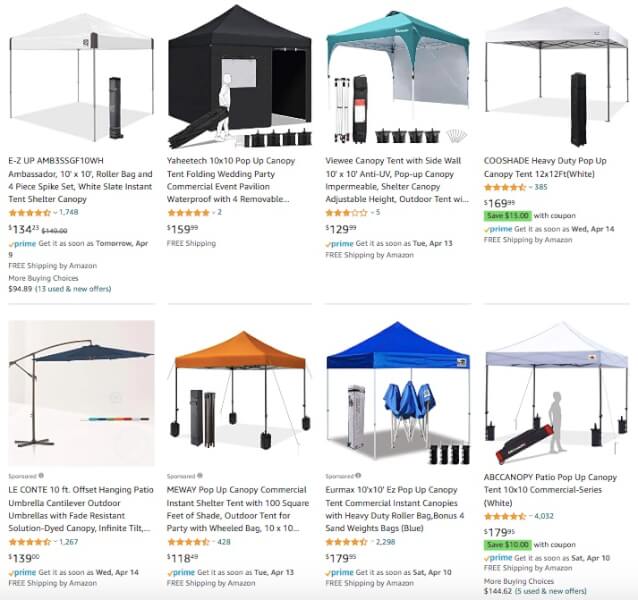 Next up, we have canopies. Similar to the gazebo, the canopy is a great way to create a nice and shaded spot to chill. They can be used in a backyard or be packed up to travel with. 
With a simpler design than the gazebo, canopies come at a fraction of the price. For someone looking for an alternative, this is a great option!
Pergolas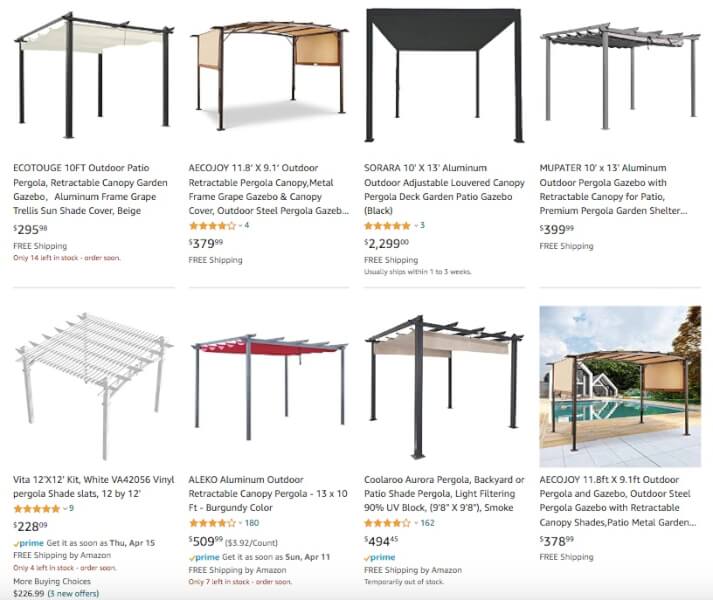 Last but certainly not least are pergolas. Pergolas are a great 2-in-1 combo product. 
They come with a retractable canopy for shading, but their structure, whether metal or wood, is typically designed of panels on top. 
This allows it to easily convert from a tanning spot to a nice cool shelter. Because they come in various sizes, colors, and materials, the price range is vast. Adding multiple kinds to your store will be the way to go.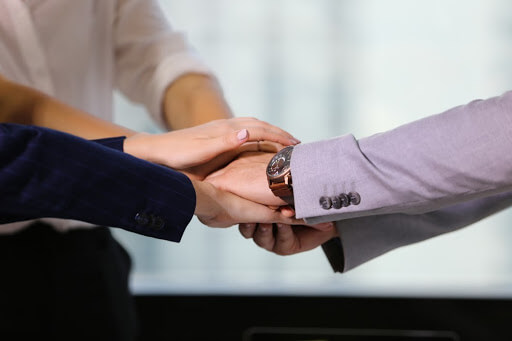 If you are using only one supplier for your dropshipping business, now is the time to change expand. It's ok to dropship using only one supplier, but why limit your store? 
The recommended number of suppliers to use for your dropshipping business is three. Working with more than three can get confusing and overwhelming and actually stop you and your store from succeeding.
Keeping in mind that AutoDS supports over 25 suppliers and counting, let's go over some of the benefits of working with multiple suppliers.
Diversity
You automatically get a wider range of products. Not every product you want to sell is widely available; some are through specific suppliers.
Expanding to more suppliers also lets you differentiate yourself from your competitors since many stick to just one supplier. 
Safety 
Of course, we hope for the best, but we must prepare for the worst. What if your best-selling item goes out of stock? Or what if your supplier suddenly changes their price or shipping time?
If this occurs and you are working strictly with one supplier, you will either have no choice but to stop selling the item and lose sales. 
Or, if you had orders come in, you would need to cancel them. That would lose your profit and your buyers will be angry. 
In summary, expanding to multiple suppliers will help our business have more to offer, therefore significantly increasing our sales and profits at the end of every month.
Create Tags To Optimize Your Store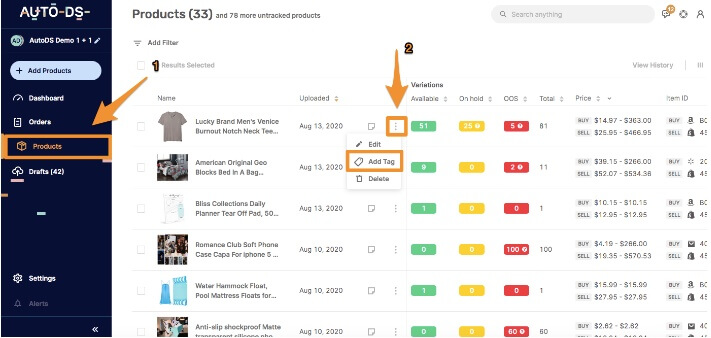 This next tip is for AutoDS members. On our dropshipping platform, we have a neat feature called "Tagging."
Creating tags for niches or even subcategories is a great way to keep track of your products. 
Once you start adding summer products to your store, you can create a "Summer" tag to use all the relevant products.
Additionally, any item that has multiple variations should be tagged. This will help organize your store. Using tags will make it much easier to analyze and optimize these products' performance in the future. 
Track which variation is selling the most and slowly increase the price. Remove the ones that are not performing well and make way for better products and more sales. 
Conclusion
Time is of the essence.  The majority of these products are seasonal and not evergreen. Whether you'll be adding items mentioned in the article or other summer products, be sure to start selling these as soon as possible to cash in on the hottest trends.
Additionally, take a look now and then see which products your competitors are adding to their stores. This will help you discover more profitable products and help you analyze trends throughout the season.
Good luck with the hottest season of the year!
For more product-finding articles and techniques, check out these articles: