Q4 is here, and the celebrations have already begun. As the second Q4 holiday, we have Black Friday (November 27th), which has grown to be the internet's hottest end-of-the-year online sale event.
Black Friday is all about shopping. When it rolls around, people are ready to snatch some discounted products off of the web.
It is both a time for shoppers to score great deals and, and for us dropshippers, a tremendous opportunity for our dropshipping businesses to end the year strong.
In case you're still not convinced about Black Friday being one of the most significant essential shopping days of the year, let's show you some statistics:

In 2019, 93.2 million buyers were shopping online for Black Friday in the US alone.

In 2020, Black Friday online shopping surged by

22% to a record $9 billion

.

Over

3 billion of the sales

on Black Friday were through mobiles phones.
As you can see, the potential is huge. It is up to us to make the most of it! Now that you have the why let's get to the what.
Keep reading to find out what the must-have Black Friday dropshipping products are for this year.
Top 10 Products To Sell On Black Friday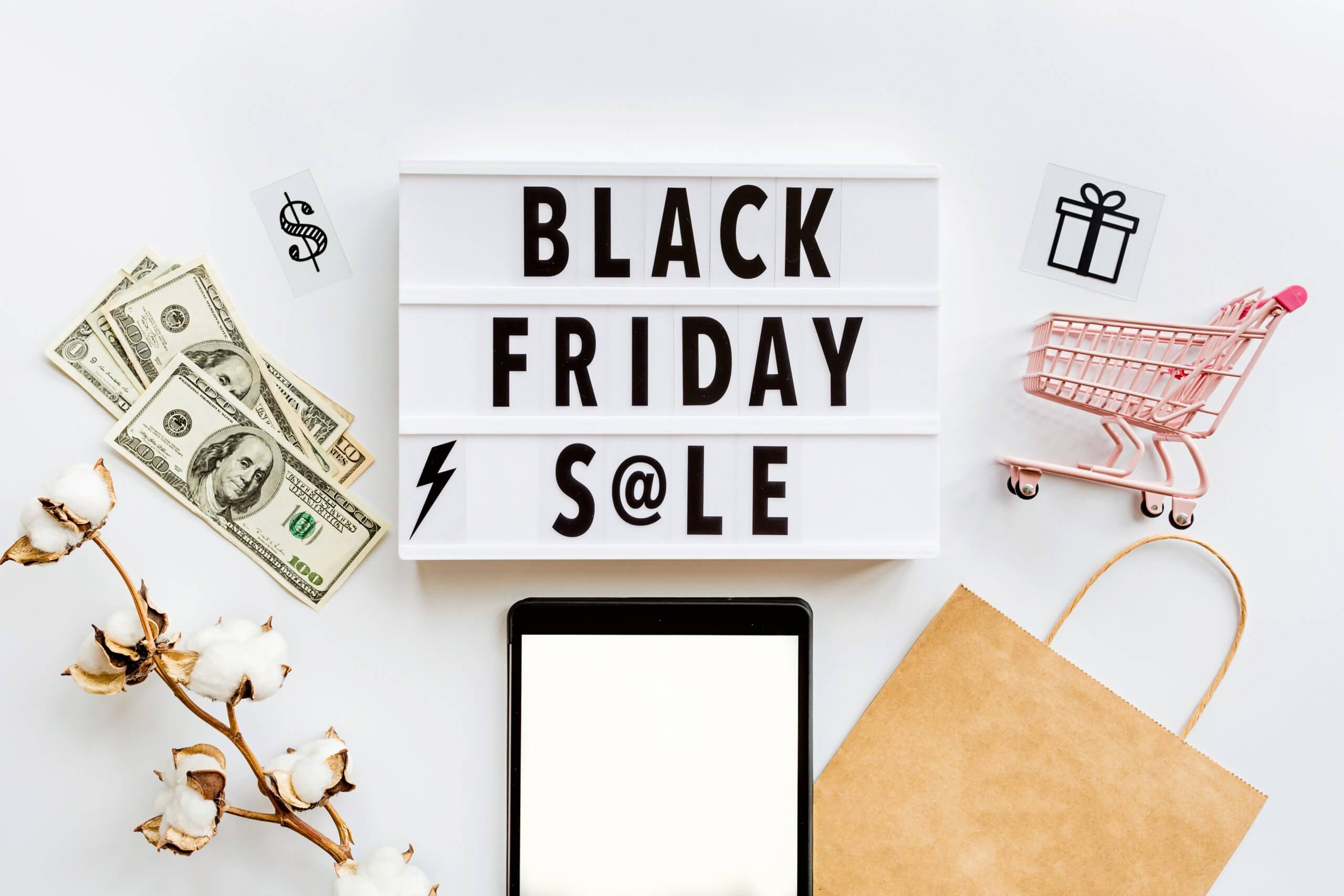 As mentioned above, Black Friday is all about finding the best bargains. Shoppers are not looking for specific products or product categories. The only thing that matters is finding hot deals.
Although there are no particular niches to focus on for Black Friday, product research is still important. Have a look at the best-selling product niches for 2021 to get ideas of what to sell.
Once you have a couple of niches, narrow down on products. Then find similar products or product categories. That is how you will find your winning items.
As promised, we have ten hot Black Friday products to get you started, so let's get to it.
1. Headphones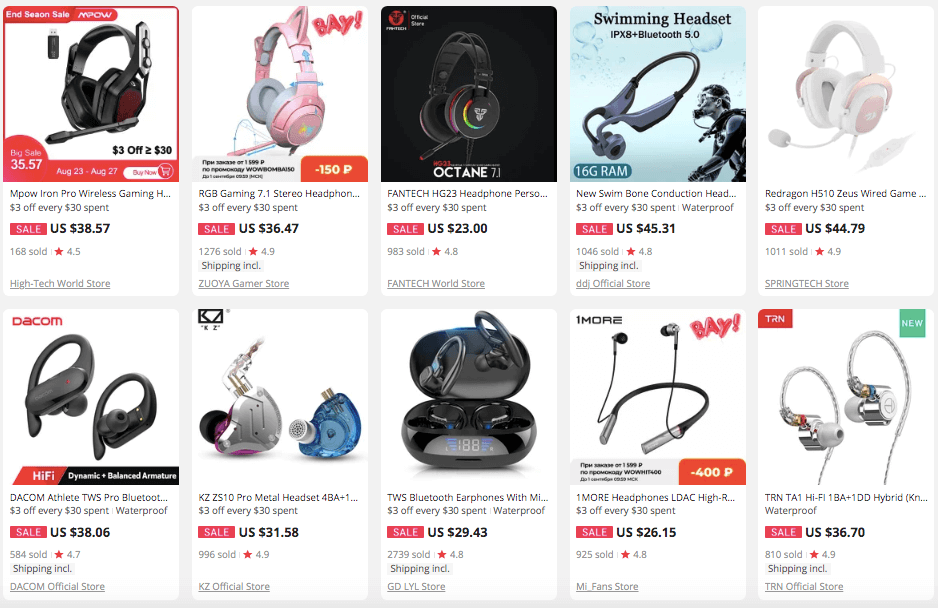 First up, we have headphones. This is a great choice to sell for Black Friday due to all the variations. Let's start with the different types of headphones.
There are many types of headphones such as wired, wireless, in-ear, on-ear, over-ear, and earbuds. Additionally, headphones come in tons of different colors and designs, so make sure to diversify in style too.
Furthermore, multiple price points will allow you to appeal to a broader audience and have an excellent profit margins range.
Lastly, this is an evergreen product that sells all year round. This means that even after Black Friday, they will be in demand. Keep them in your store to continue making sales.
2. Throw Blankets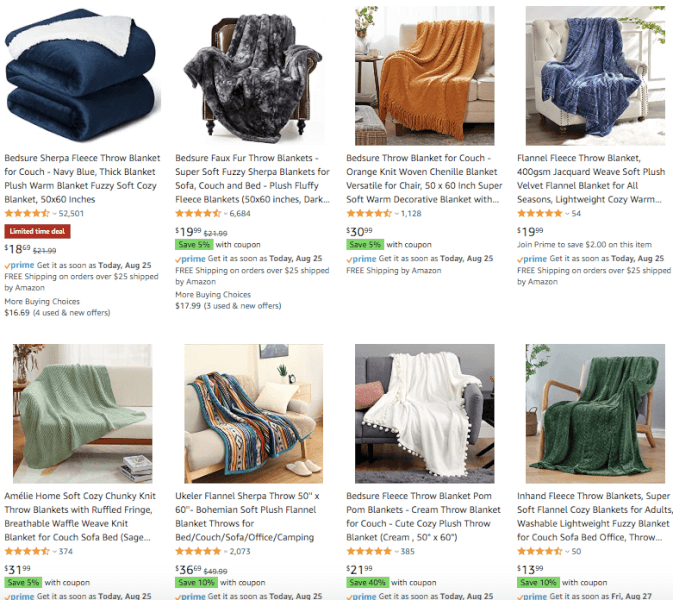 Second on our list are throw blankets. Heading into the winter months, nothing makes time more enjoyable than being snug and cuddled up under a soft, cozy blanket.
Throw blankets are not only practical but often used to add some color or style to living rooms or bedrooms. They come in various materials and designs, so be sure to offer variations. Another thing to keep an eye on are different size options.
Additionally, remember you can use multiple suppliers to find even more hot-selling throw blankets. Furthermore, you can use various suppliers to create one product list with variations using our AutoDS product lister. 
3. Robot Vacuum Cleaners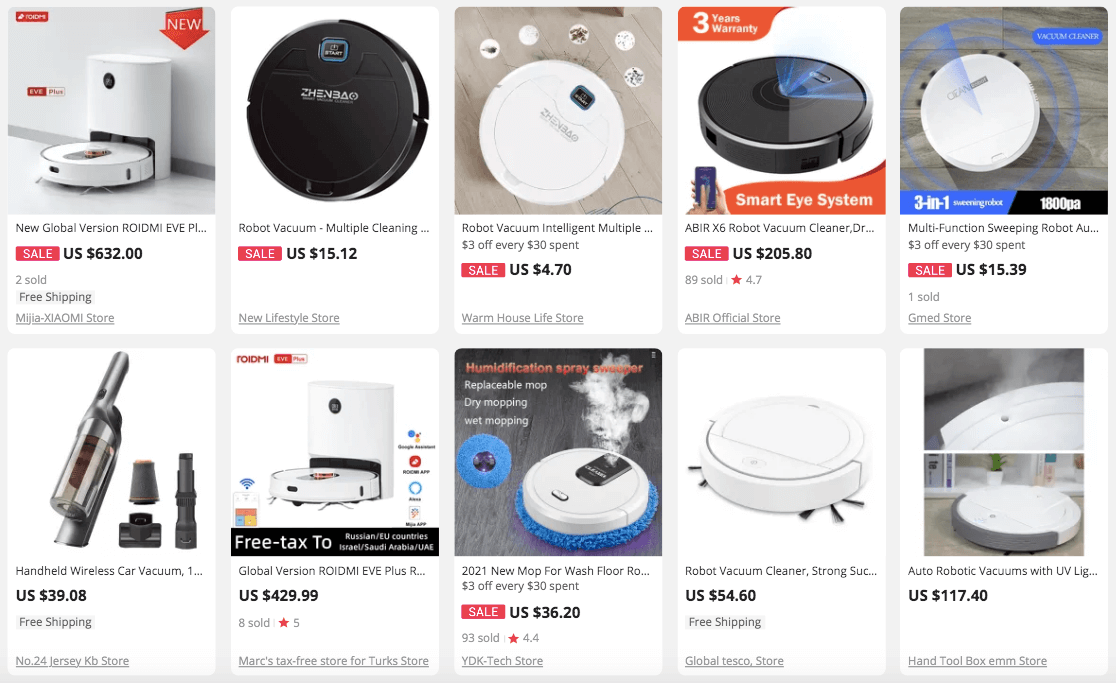 Next up, we have robot vacuum cleaners. Robot vacuums have become a standard solution to household cleaning, and it's easy to see why.
For starters, they're easy to use and offer hands-free cleaning. They're also relatively compact and easy to store in a home with limited space.
One of the first and most popular robot vacuum cleaners is by a company called iRobot. As a dropshipper, this is one to stay away from. iRobot is a big brand. Therefore it is Vero.
Lucky for us, there are plenty of other options to sell, so avoid copyright infringement and look for other similar items. 
Additionally, robot cleaner parts, accessories, and replacement parts are essential. Add them to your store as an up-sell item.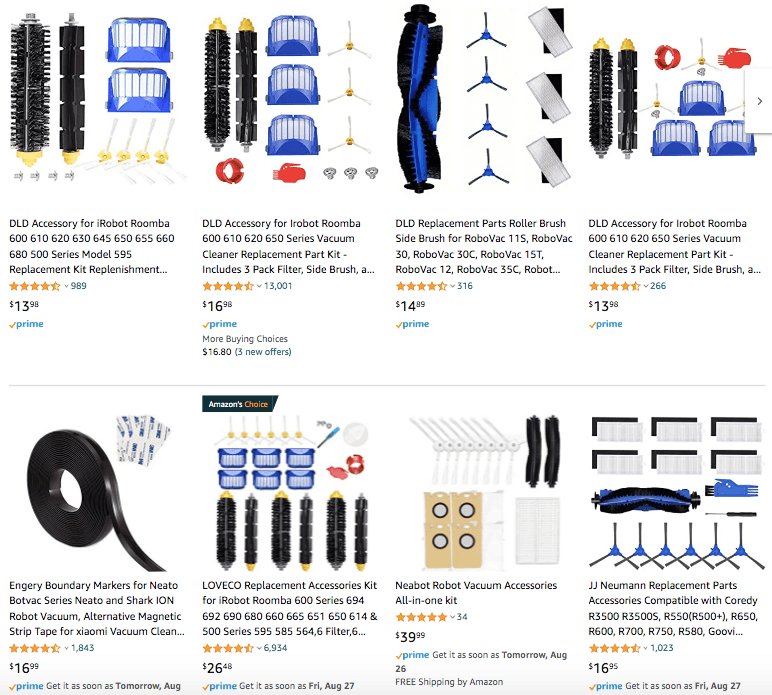 There are numerous replacement part kits that are selling well, so make sure to check those out.
4. Cordless Drill Driver Kits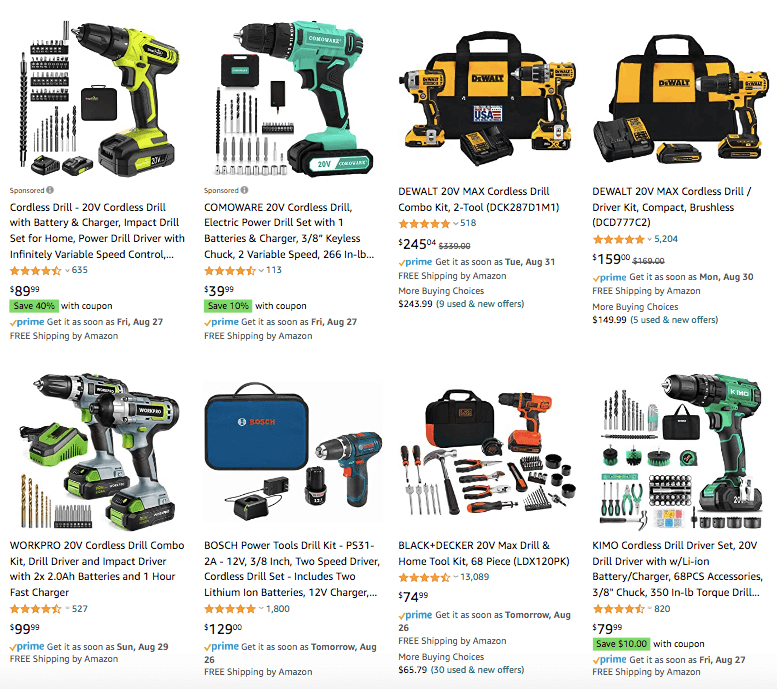 Fourth up, we have an evergreen product from the home improvement niche. Impact drills, better known as impact drivers, are handheld tools designed to drive screws fast.
Cordless drills are a more comfortable and easy-to-use version and are perfect for home renovations, minor fixes around the house, or DIY projects.
Additionally, you can sell cordless drills on their own or offer your customers all-on-one kits that include drill bits, sockets, extension bars, and screwdriver bits.
Have a look at the variations available, and offer differently sized kits to have something for everyone. Furthermore, what makes this a perfect Black Friday dropshipping product is the wide price range. You can offer buyers hot discounts while still banking on a nice profit margin. 
5. Gel/Memory Foam Pillows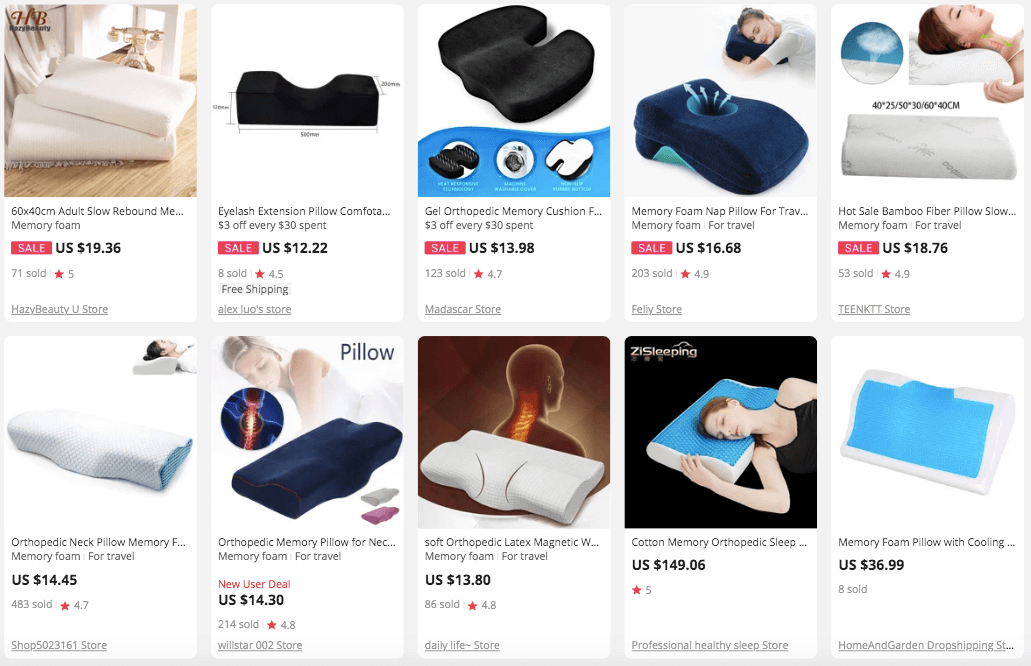 Next we have gel/memory foam pillows. Like our last product, gel-infused memory foam pillows have been around for many years and remain extremely popular.
They are designed to regulate temperature and maintain an excellent sleep surface throughout the night, which ultimately allows you to have a sweat-free and truly restful sleep.
Additionally, they are known for their comfort and neck support. Besides pillows, there are memory foam seat cushions that are now in high demand too.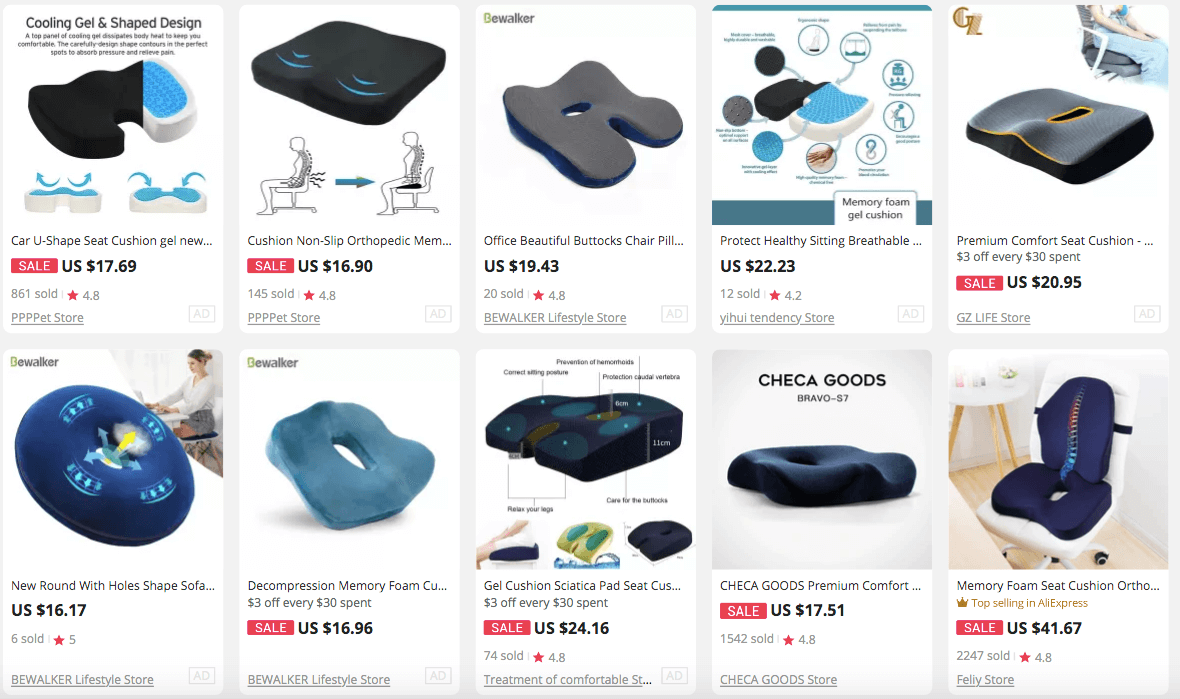 Sell both and offer variations of styles and colors for maximum sales and profits. 
6. Instapot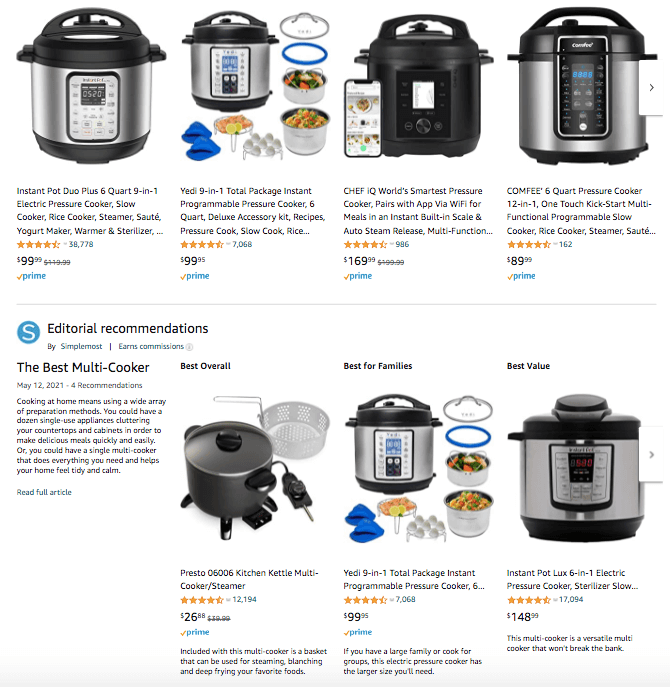 Sixth on our list, we have the infamous Instant Pot. This cooking device has become a household favorite due to its simplicity and versatility. It is the perfect solution for those who aren't keen on cooking or simply want to save time.
Additionally, even for those that enjoy cooking their meals, the instant pot is worth the investment for the easy recipes. It is excellent for pressure cooking, slow cooking, cooking rice, steaming, sauteing, or just to warm up food.
Furthermore, Black Friday is the perfect time for people to find good deals for Christmas presents, and the instant pot has become a common gift. You can sell this now until the end of the year and even keep it in your store since it is an evergreen product.
7. Camera Drones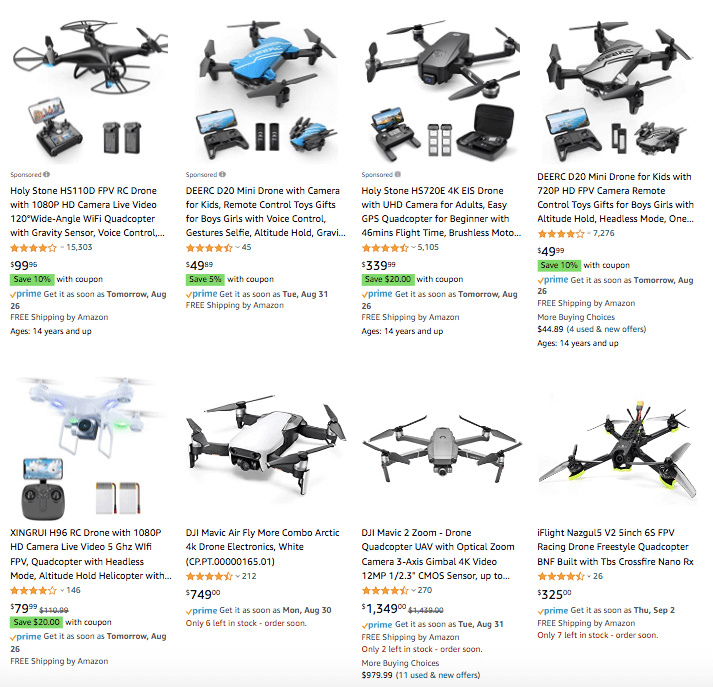 Moving on to number seven, we have camera drones. This too has become a popular choice for gifts, making it great to sell on Black Friday. Camera drones used to be a little more than novelty toys for gadget-heads, but it's all different now.
These days you're more likely to find the best camera drones in the hands of photographers and videographers, amateur and professional.
This is because they allow the user to shoot from creative angles and get unique perspectives that simply wouldn't be possible with any other camera.
For us dropshippers, this is a significant potential profit. With drones coming in at so many different price points, there is room for big profit margins to be made.
Add multiple variants at all the different price points to truly make the most of this dropshipping item.
8. Selfie Sticks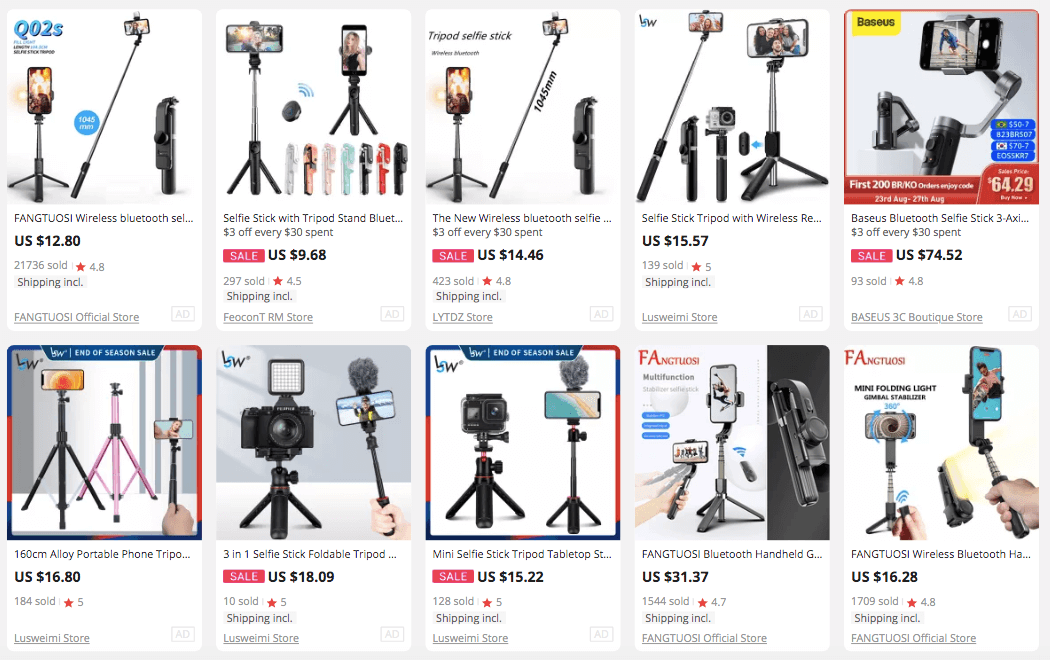 Next, we have another photography-themed item. The selfie stick made waves when it first popped up on the market back in 2005. Many at first called it ridiculous, but its practical use and the massive growth of social media made this a hot-selling item for years to come.
Since the once mocked selfie stick is here to stay (at least for now) so add it to your dropshipping store for this year's Black Friday and join in on the profit.
9. Action Cameras & Tripods
Second to last, we have a two-in-one special. Besides filming bird view videos and taking selfies, documenting fun adventures up close and personal has been a thing for quite some time.
Whether for shooting some fun footage underwater or ski-diving out of a plane, people needed a camera that would be small, lightweight, and sturdy to make it out alive.
This is where our two following products come in.
Action Cameras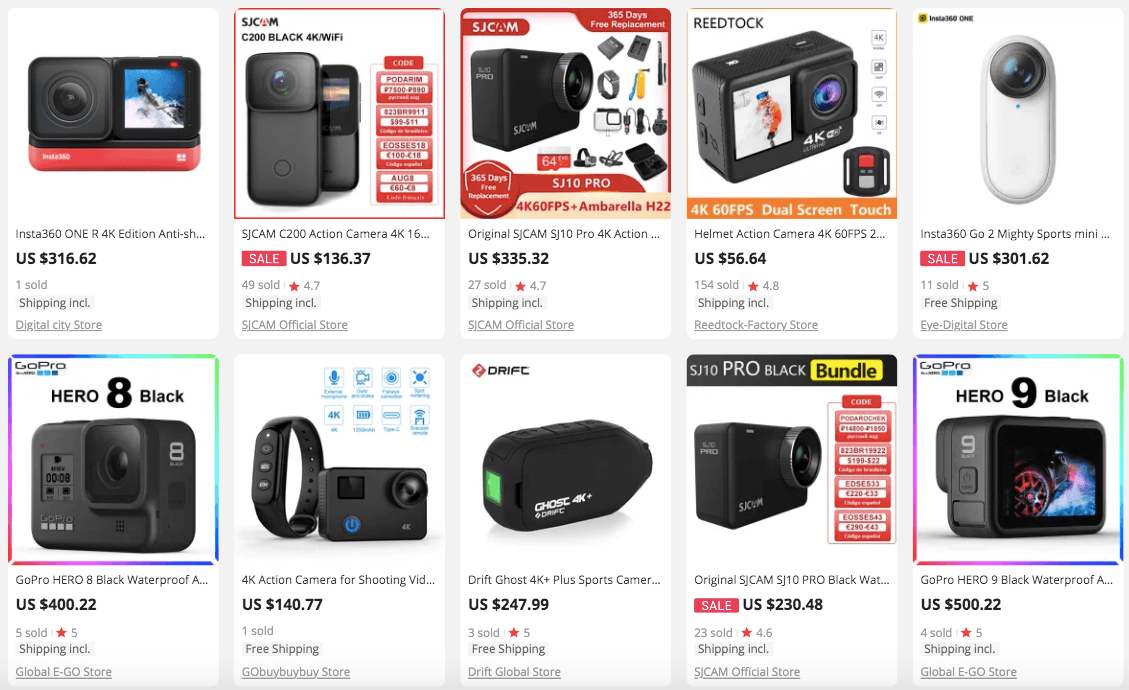 Action cameras are digital cameras designed for recording action while being immersed in it. Therefore, they are typically compact, rugged, and waterproof at surface level.
Just like the iRobot vacuum cleaner mentioned earlier, a smart, action camera is the Go-Pro. It is Vero and not to be sold by dropshippers, but not to worry, there are other options.
Coming in at various price points, this is another potentially high ticket item to rake in some big bucks on.
Tripod Stand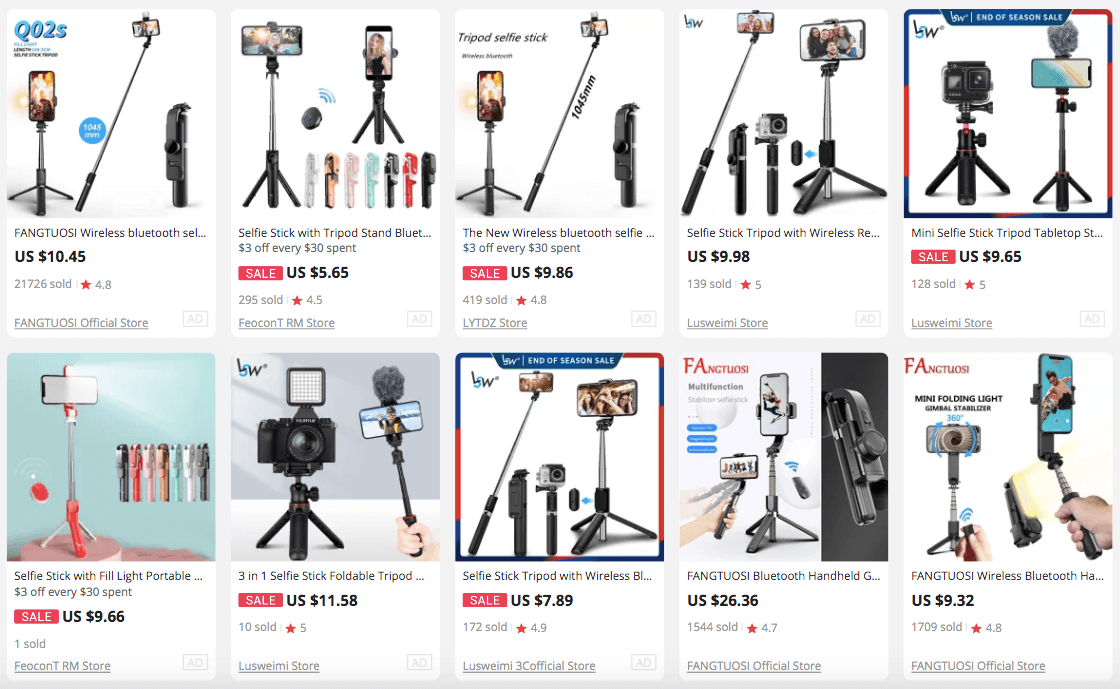 Following action cameras, we have the perfect item to go along with them. Although action cameras are for on the go in action shots, sometimes you just need to slow down a moment.
Tripods reduce camera movement and improve picture quality, helping you take the perfect sunrise or sunset. Tripod stands can hold cameras, camcorders and also serve as a light stand that holds flash units, slaves, and reflectors.
This is a great up-sell item for the action camera but can be purchased for other uses too. Both of them are evergreen so leave them in your store year-round to keep profiting off them.
10. Night Light Projector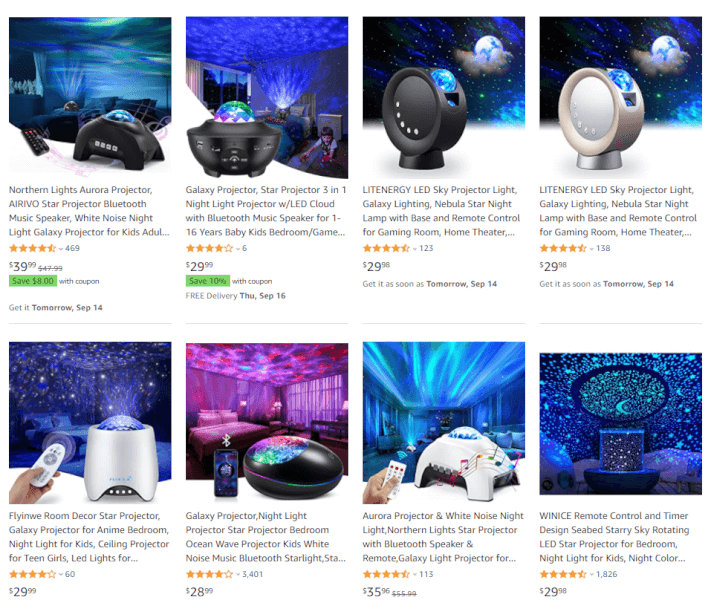 Last but not least we have a colorful and fun item for kids. The latest and most unique night light on the market combines different shapes, colors, patterns, into a light show.
These night light projectors are spectacular and have proven to create a soothing environment to help our kids or toddlers sleep tight.
It won't come as a surprise if people buy them for themselves, as they're pretty cool, but for now, these could make great presents.
These are super trendy and in demand, so add multiple variations. Add them to your store to sell on Black Friday and through to Christmas to make the most of them.
[post-banner]
Save Time Importing Products
Now that you know which Black Friday products to sell for Q4 2021, let's show you the fastest way to import them to your dropshipping store.
To import single products and import by bulk, use our AutoDS product lister. This is a quick and easy way and is done by using the product's URL or product ID.
Here's how to do it.
Once you find a product you want to import, take the product URL and copy it, as shown in the image below.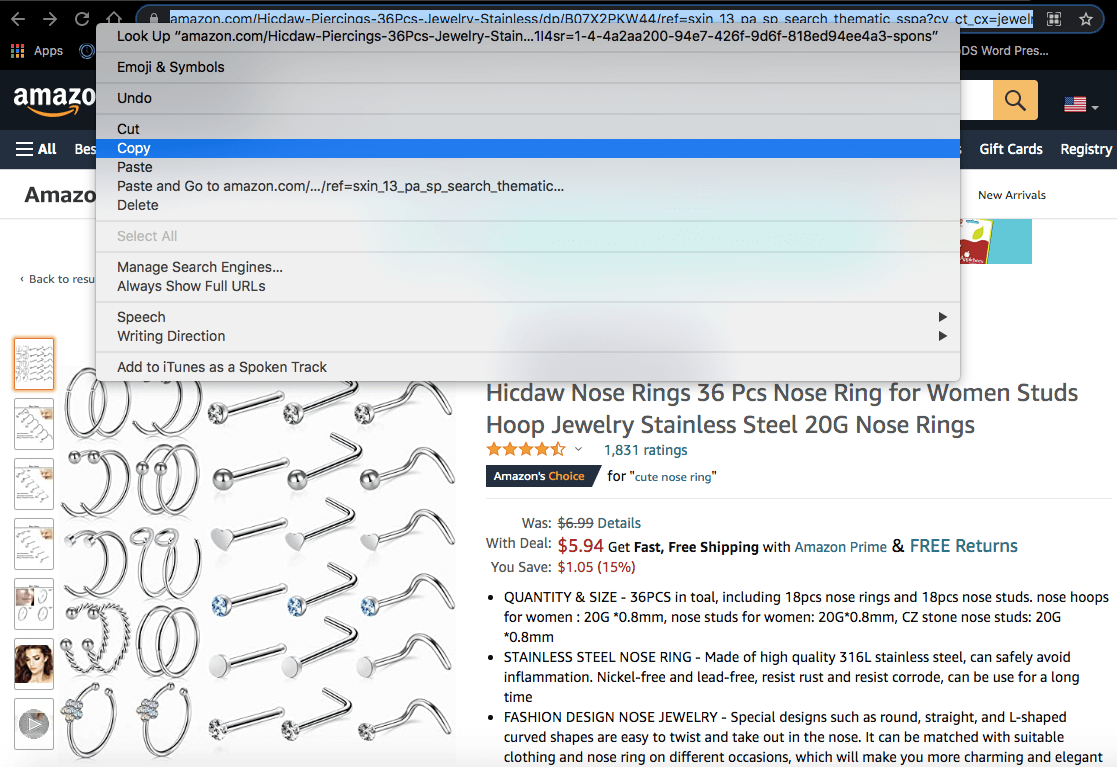 Once you copy the product URL, head over to your AutoDS account and click on 'Add Products.' That is where you will paste the URL for a single product import.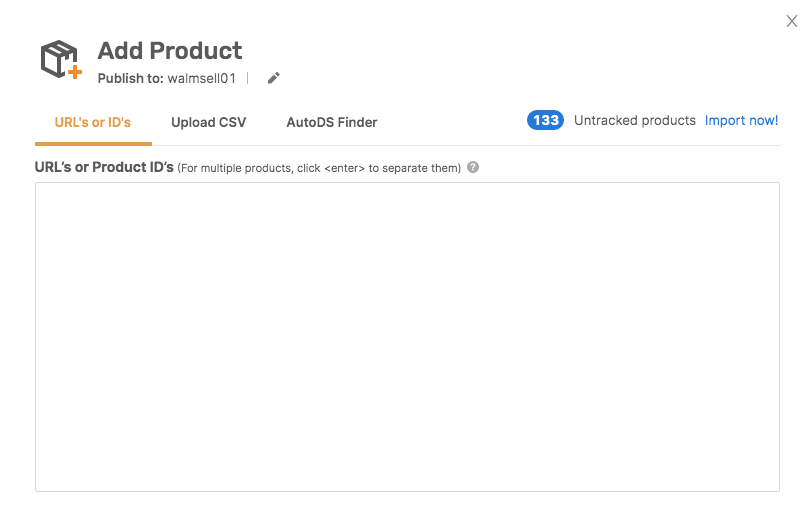 To import multiple products at once, simply paste multiple product URLs and make sure to click <enter> to separate them.
Another bulk importing solution is via CSV file. For this, you will need our AutoDS Helper extension. Select 'Upload CSV' and drop your file to import directly to your dropshipping store.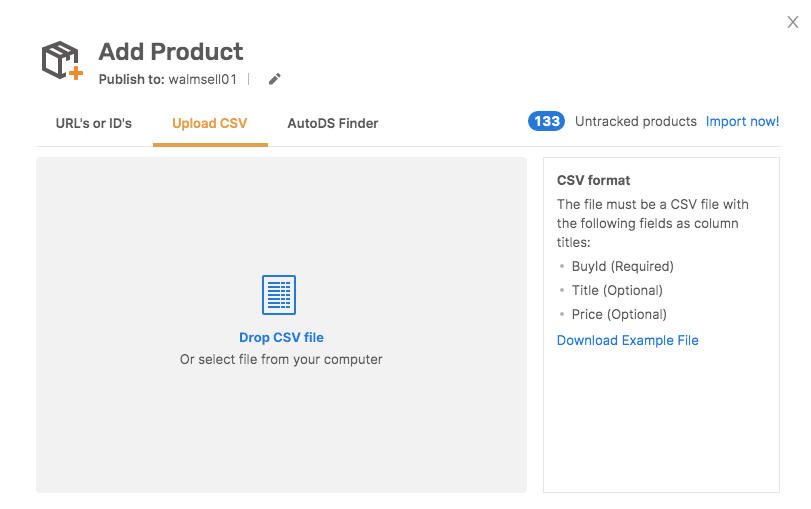 Lastly, we have another solution to single product imports, but this time an automatic method. Using our One-Click Importer provided by our Helper extension, import products with just a click of a button.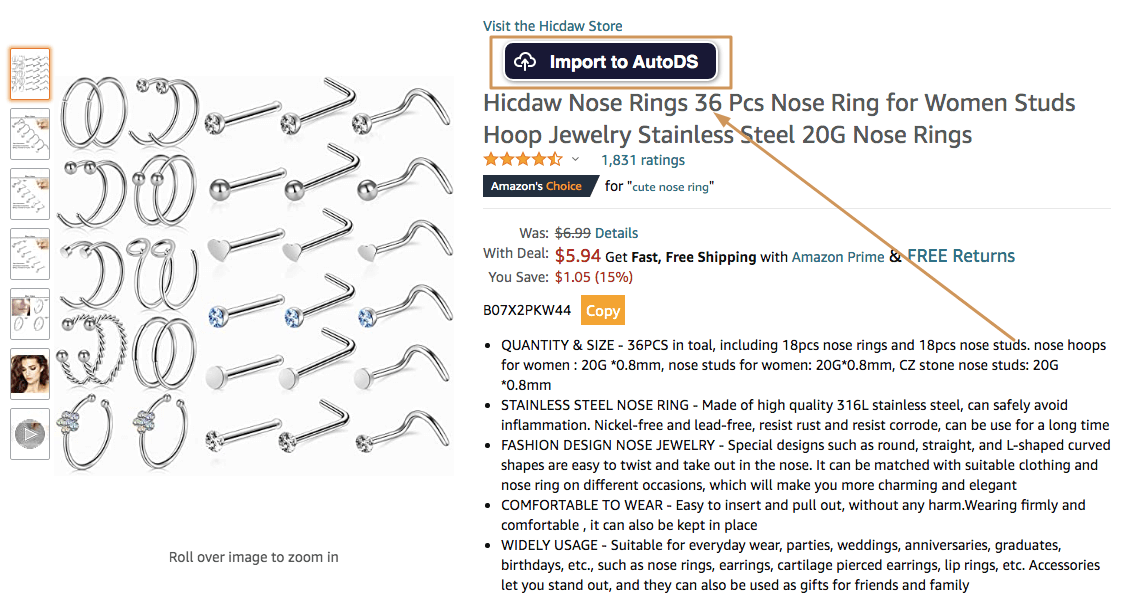 Conclusion
We hope it is now clear why Black Friday is such an important eCommerce event. If  you execute it correctly, this day shows the highest sales records for Q4 and continues to be the most profitable holiday for dropshippers.
Additionally, boost your store for Black Friday 2022 with Top Products And Tips To Multiply Your Profits. By preparing your store in advance and adding the right products, your dropshipping business can grow significantly.
If you're looking for more product ideas or product-finding methods, check out our AutoDS YouTube Channel for guides and tutorials.
Furthermore, if you haven't yet joined our online Facebook community of over 16K dropshippers, now is the time. You can connect with dropshippers from all over the world, get help, share tips, and join an ever-growing family of online entrepreneurs like yourself.