Is CJDropshipping a good source for dropshipping products? Any smart dropshipper knows that getting sales requires good product research. Simply adding any random product won't do the job.
The good news is CJDropshipping is an excellent place to find winning products. As a supplier designed for dropshippers, it lays out a vast selection of fantastic items at competitive prices.
However, the extensive selection can also be intimidating. How do we even begin to mine for products in unfamiliar terrain?
In this article, we'll show you the secrets of navigating CJDropshipping. By the time you finish reading, you'll hold the keys to finding great products to sell in your store. 
What Is CJDropshipping?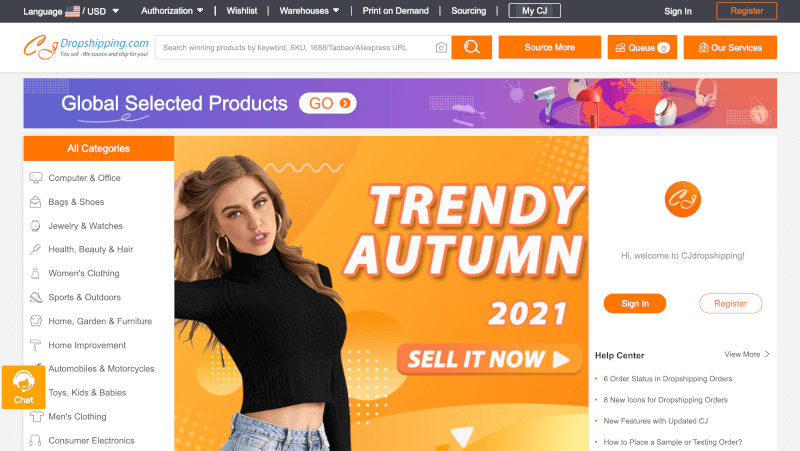 Before we begin, let's familiarize ourselves with CJDropshipping and what makes it such an excellent place for product research.
CJDropshipping is a product sourcing platform designed by dropshippers for dropshippers. Knowing the intricacies of our business models, it offers 400,000 quality products for low prices and provides reliable logistics with fast shipping.
But two benefits make CJDropshipping stand out from other Chinese suppliers:
It has

domestic warehouses

in several countries like the United States, Great Britain, Australia, France, and others, resulting in

fast shipping

speeds for many products.

The platform has a wide selection of

Print On Demand

products allowing dropshipping stores to offer a niche not many stores can compete with.
In short, CJDropshipping offers the low prices of China with the shipping speeds of the United States. 
How To Find Products To Sell On CJDropshipping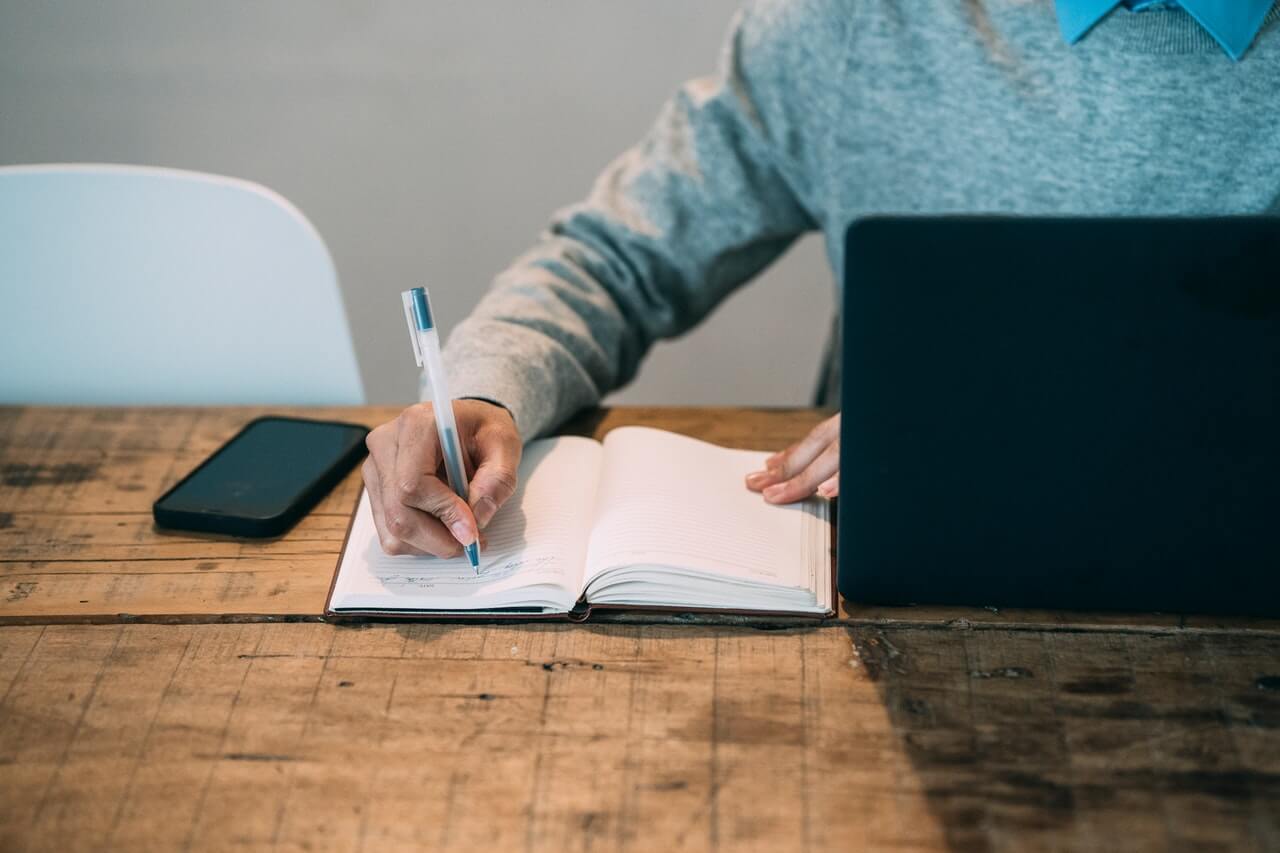 Finding products on CJDropshipping that will sell is not difficult; it just requires a different approach than other suppliers. Since it is a dropshipping platform, we don't have immediate access to a product's sales levels or reviews.
Instead, to help qualify a product, take the following into account:
The product should be

relevant

for the time it is being sold (many products are always relevant and are therefore

evergreen

).

It should stand out in some way from the rest.

It should be hard for someone to

guess

the original price of the product.

The

total dropshipping price

(product price + shipping) should allow a high enough profit margin that justifies selling it.
You can also look at additional factors like the product description, the number of 'Lists' (the number of times a dropshipper listed it), or which warehouses have the product.
Ultimately, we can't know for sure how well a product will do. That's why you should cast a wide net and list at least 15-20 different items in each section you're trying for the first time.
Let's start. 
How To Find Products On The Front Page Banner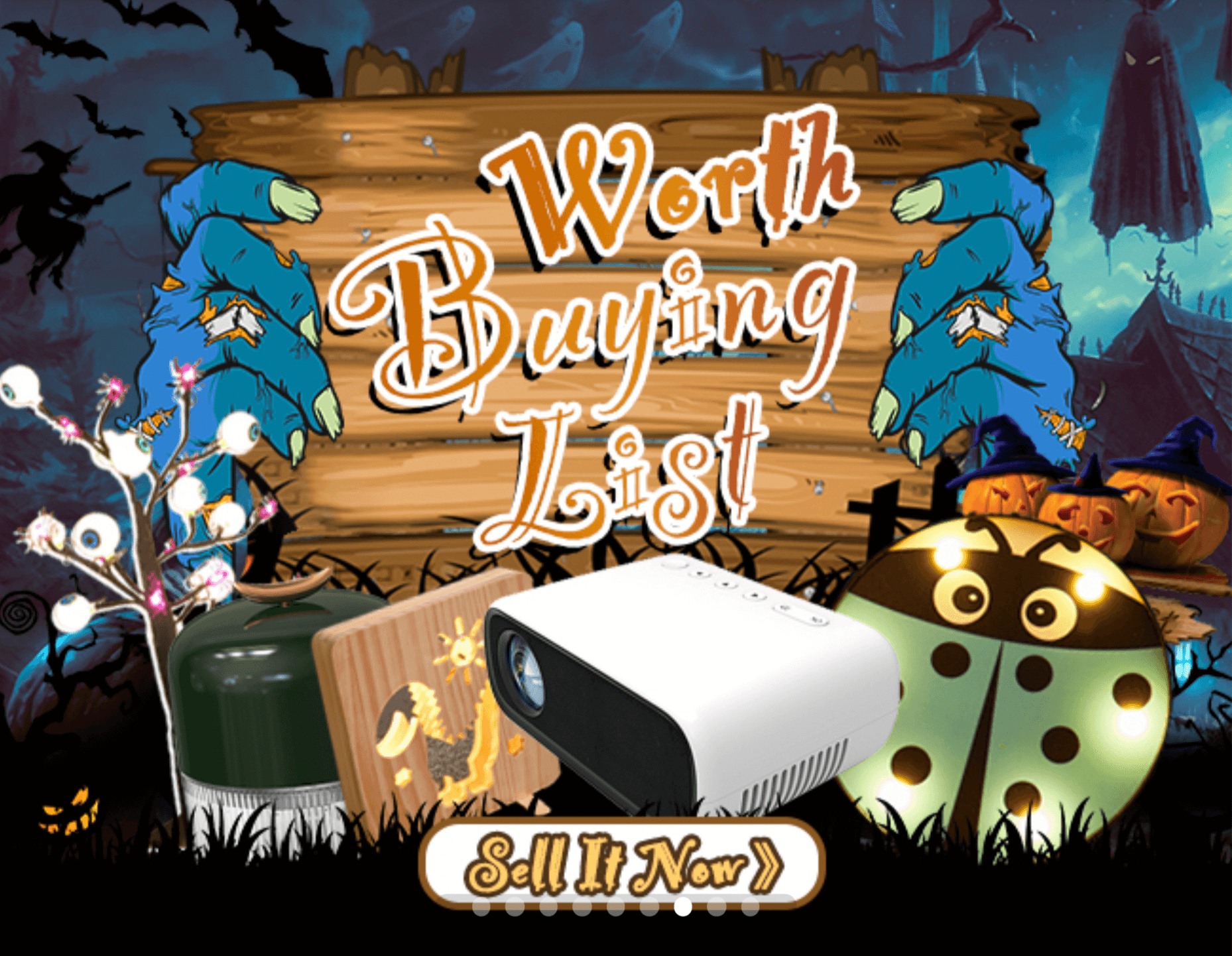 We begin our product search on the sliding front page banner. It is the most prominent section on the CJDropshipping home page featuring timely deals and the latest trends.
For example, if it's the holiday season, CJDropshipping's will have banners encouraging us to sell Halloween products. Demand is exceptionally high this time of the year when many are looking for a costume or spooky products. It's an excellent opportunity to convert the interest into sales.
Once the slide changes to the desired banner, click on 'Sell It Now.'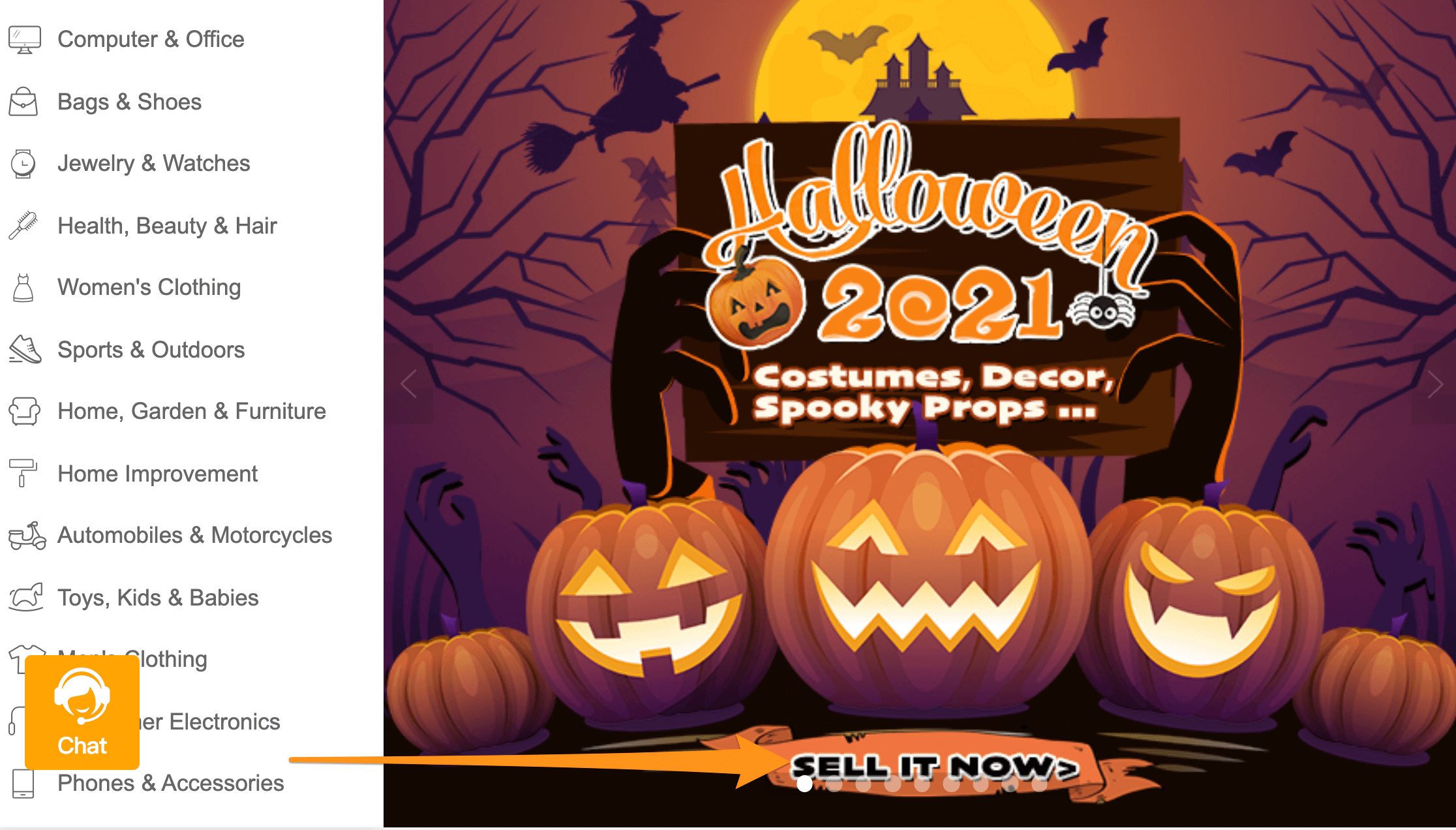 The site takes you to a page filled with Halloween products. There are a few tabs on the page, but we'll go with the 'Hot Selling' tab to find the most sought-after products.
CJDropshipping tells us that products in this tab are in high demand, and the number of 'Lists' they each have further confirms it.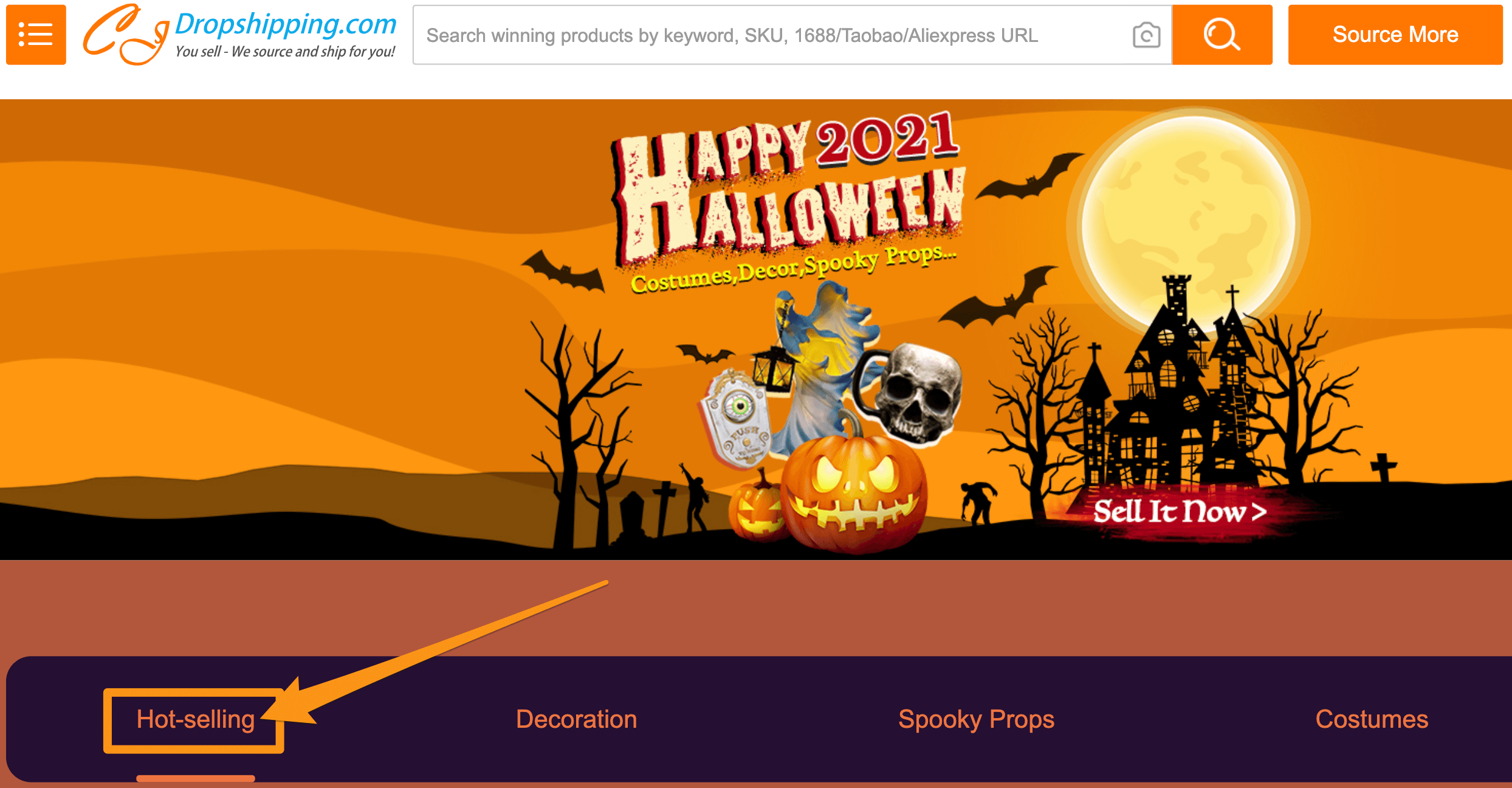 To find a hot-selling Halloween product for your store, scroll down and try to locate something relevant for Halloween that is also unique in some way. A pumpkin-shaped light is cool, but it's a widely available product that won't stand out.
Instead, let's go with a cosplay IV drip bag. Customers can use it at a Halloween party as a prop for a costume or play a trick on friends and family. The price tag for this gory product is a mere $0.23-$1.83.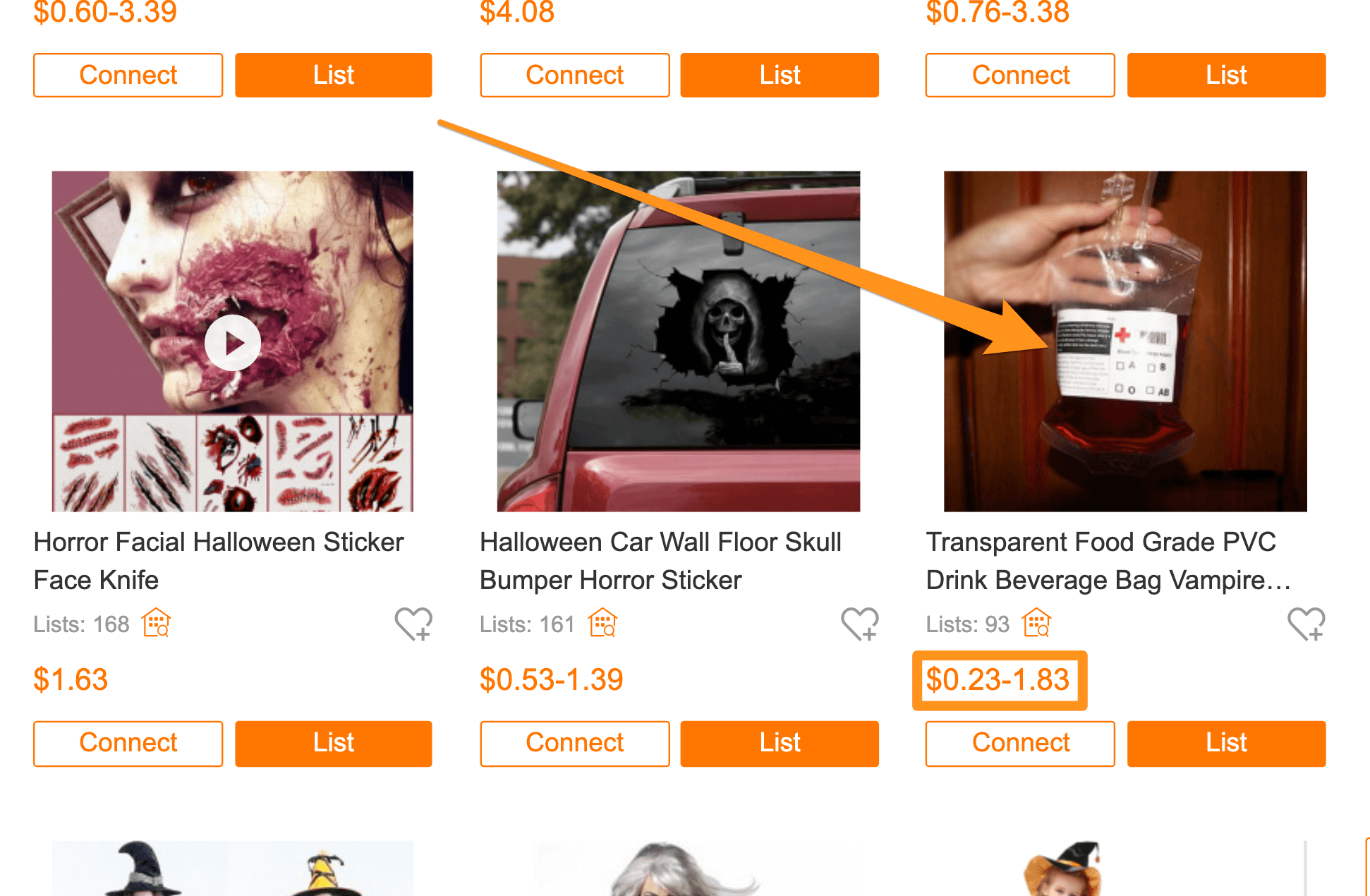 However, prices on CJDropshipping rarely include shipping. Therefore, we need to click on the product to learn more about the price and the product in general.
Once on the product page, start by looking at the images. Then, look to the right to see why there is a price range. It could mean there are variants or that there is more than one product on this listing.
In this case, the price is $1.83 for 10pc (10 bags) and $0.23 for a separate infusion tube to add to the fun. Since we're after the transparent IV bags, we'll click on '10pc.'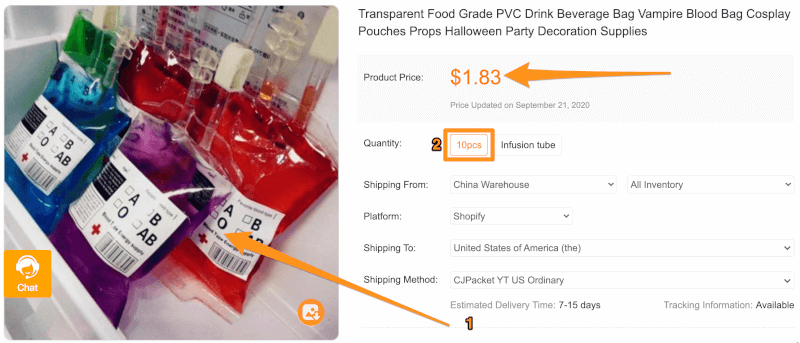 Next, we'll find out about shipping times and costs.
Start by selecting which warehouse you want to use. Some products can ship from a few locations, while others ship from a single warehouse. These IV bags ship exclusively from China.
After selecting a warehouse, pick a 'Shipping Method.' You'll see many options. Stick to the lowest price and fastest shipping. In this case, 'CJ Packet YT US Ordinary' goes for $5.98 and ships in 7-15 days.
There are other slightly cheaper options, but they take much longer. Conversely, the more expensive shipping options do not typically offer faster shipping.
Then, scroll down and look at the 'Total Dropshipping Price'.
$7.81 is not bad at all and leaves room for a decent profit margin. We can easily sell these IV bags for $10-$15. After all, it would be hard for customers to guess the original price of such a niche product.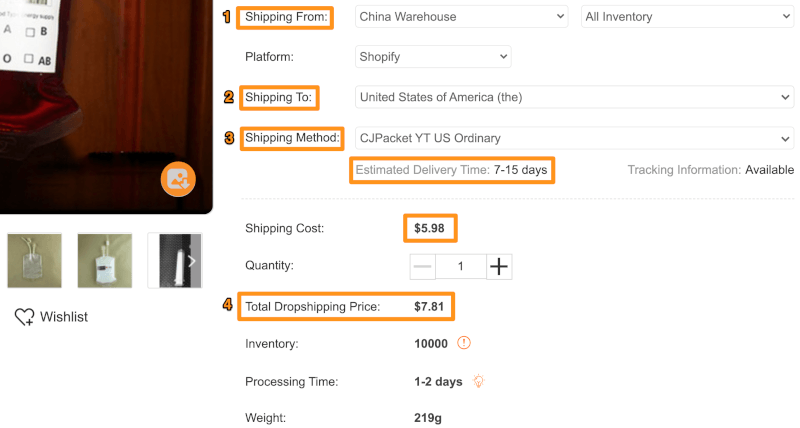 Finally, before you finalize the item, scroll down to the product description and specifications.
The description of the IV bags sounds reassuring: the material is durable, non-toxic, and built with an anti-leak design. So we're good to go on this product.
For best results, repeat the same techniques for 15-20 more Halloween-themed hot sellers. 
How To Find Products On CJDropshipping's Flash Sale Page

Now that we researched the front page banner section, we can repeat the same steps in almost any CJDropshipping section.
Let's turn our attention to the Flash Sale section. These are items offered to us at a lower price than usual, until supplies last. We would not want to let these run out before we make a few good sales.
Go back to CJDropshipping's homepage, and scroll down until you notice the 'Super Deals' heading and a Flash Sale icon below it.
Click on the Flash Sale Icon, which leads you to a results page.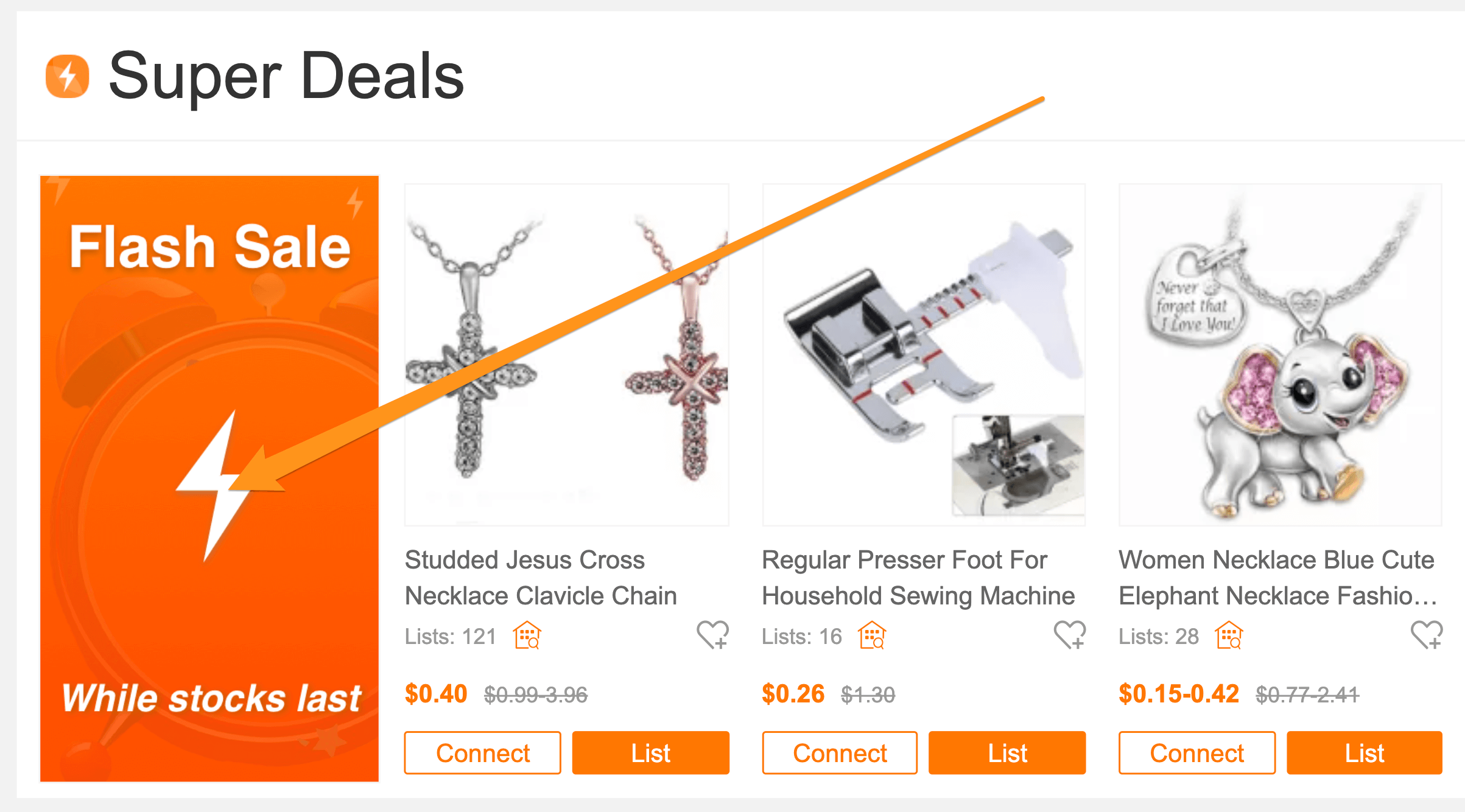 Luckily, we don't have to go too far to find an item here.
One of the items on the first page of the results is a Snowflakes Sands Mobile case for Apple devices. Phone cases are evergreen and popular dropshipping products. Additionally, the cool effects of moving snow particles in a phone case make the product stand out to buyers.
Furthermore, the image shows that the case has Christmas or holiday season themes, making it a perfect product to sell in winter.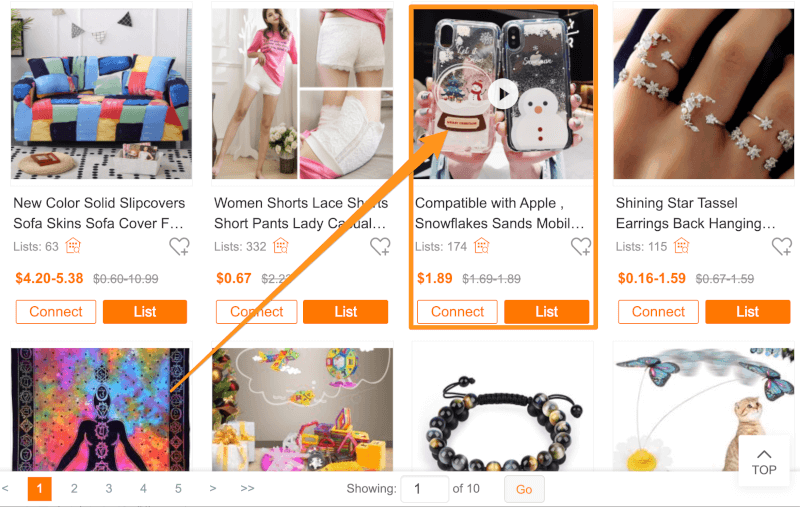 Like any CJDropshipping product, taking a closer look is never a bad idea. Click on the product to see more details.
You'll immediately notice the product's many variants and how each can fit plenty of iPhone models. As a phone widely used across the US (and other regions), we can count on targeting a large audience.
Additionally, the product comes with a video, which we can use to create an ad on Facebook or other platforms.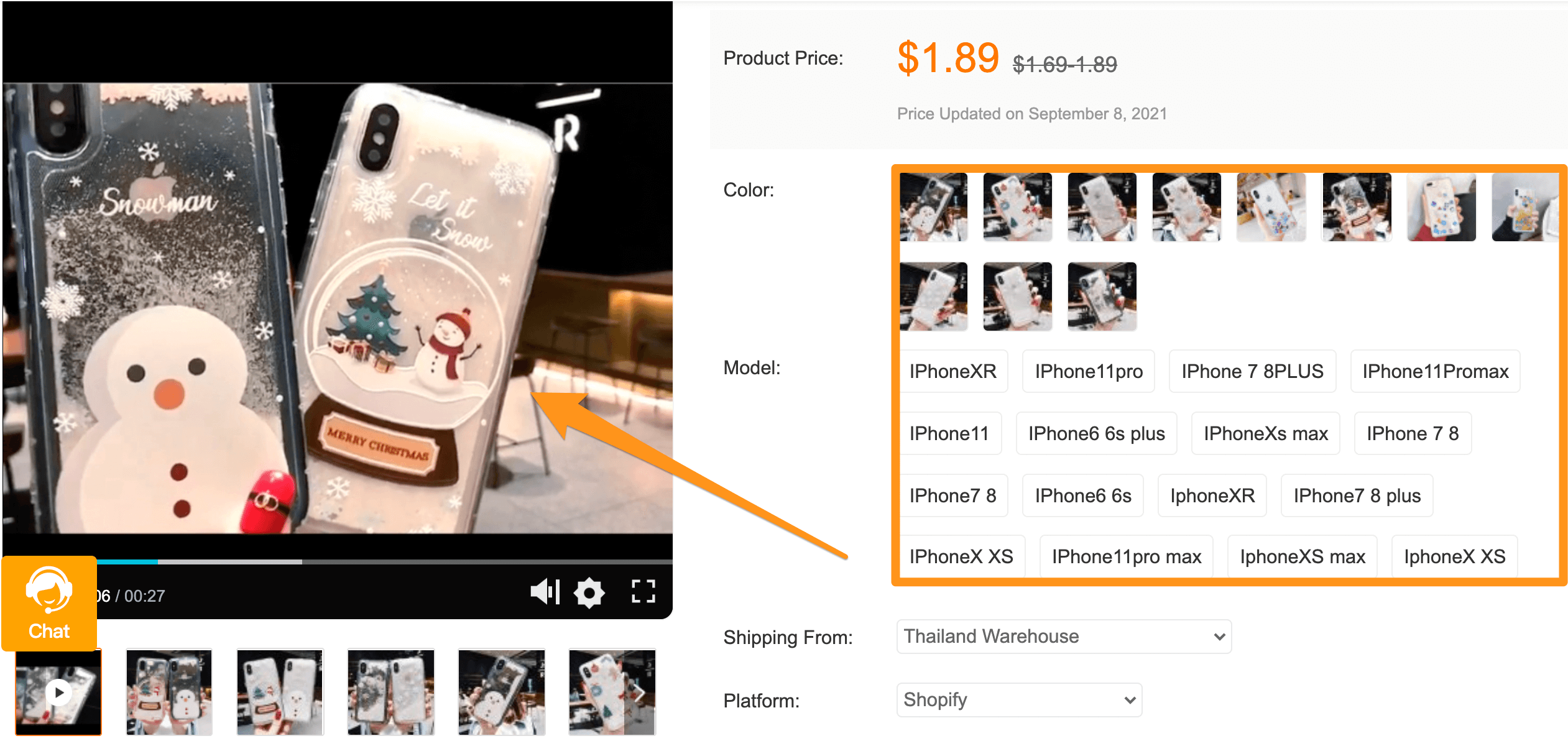 Before you list the product, don't forget to look at the shipping times and price. Unfortunately, the quickest shipping method is 'CJPacket Liquid US' and takes 18-35 days.
But on the bright side, the total dropshipping price on this item is $6.08! Given the product's unique design, there is no doubt that customers will gladly wait a month for a product.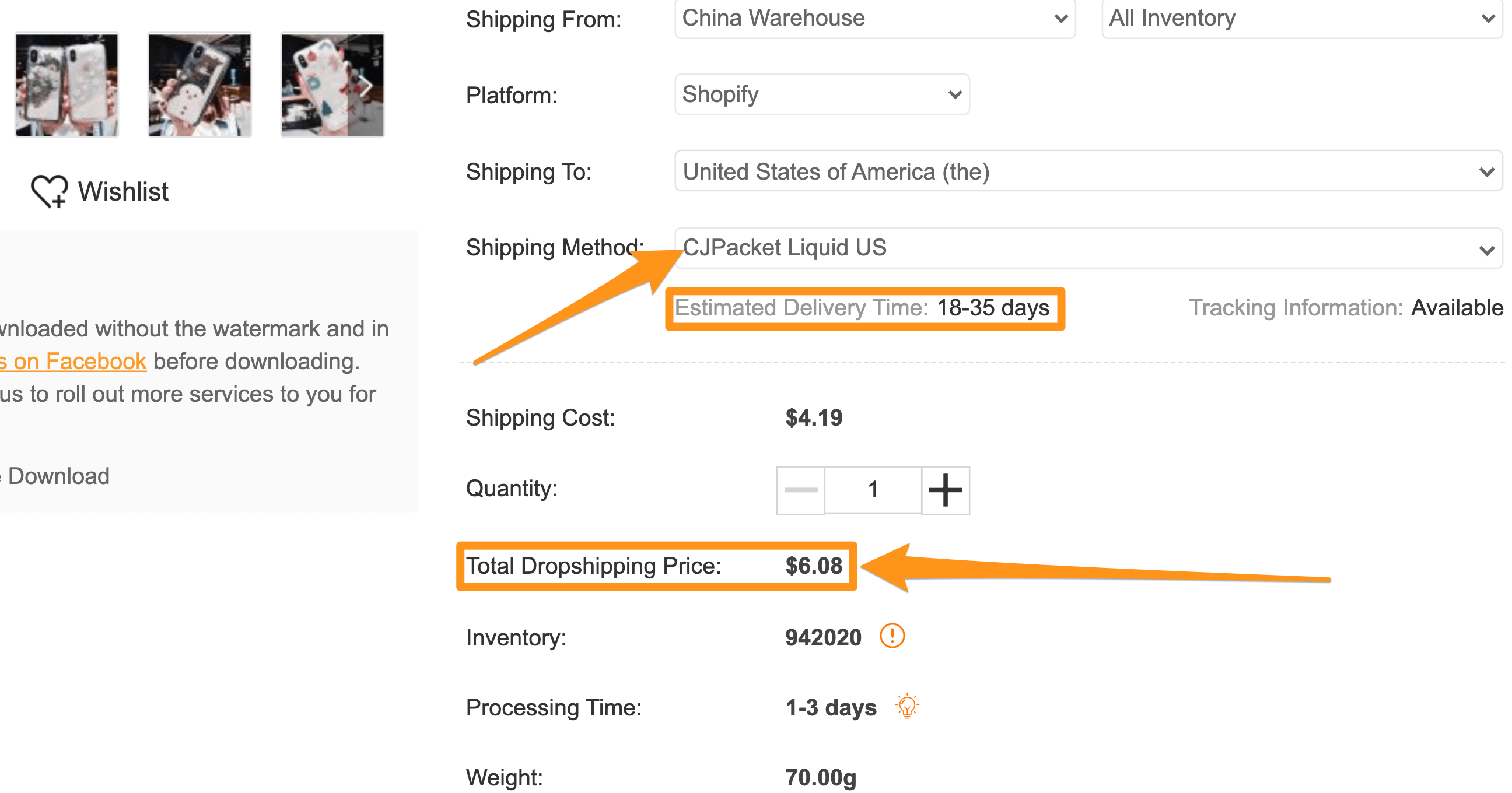 You can easily list this phone case for $12, offer free shipping, and make a %100 profit.
After listing your first flash sale product, keep using the section to your advantage by finding more high-profit margin products to sell. 
What Are The Trending Products On CJDropshipping?

Earlier in this article, we covered trending Halloween products, but trends are not limited to holidays. The CJ Dropshipping Trending Products section allows you to catch or create hot trends in any dropshipping category.
You'll find the Trending Products section right below Super Deals and Flash Sale. Scroll to the right and click on 'View More' to see all section products.

Next, narrow down your choices by picking a category.
For example, home improvement is an evergreen niche, so we can't go wrong with it. Click on the arrow at the top right until you see the 'Home Improvement' tab and select it.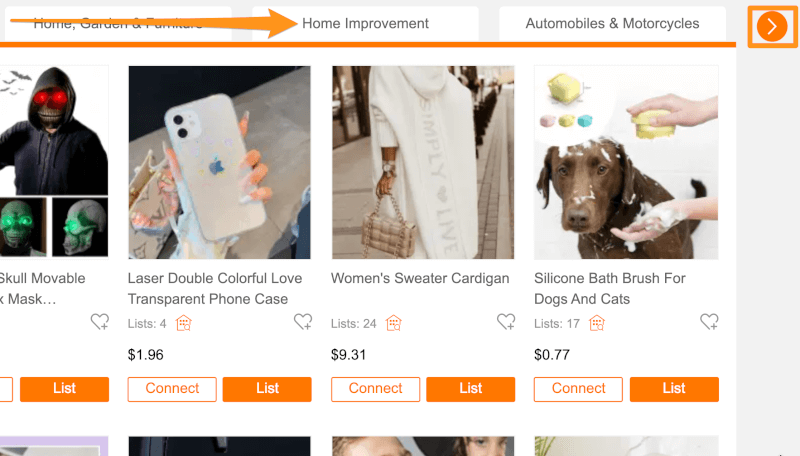 Once the website shows you the results, begin browsing until you notice a product that is both useful and unique.

For instance, on the second result page, you'll see a Balanced Magnetic Bedside Night Light. Something about the magnets on the lamp catches the eye. Click on it to see what it's all about.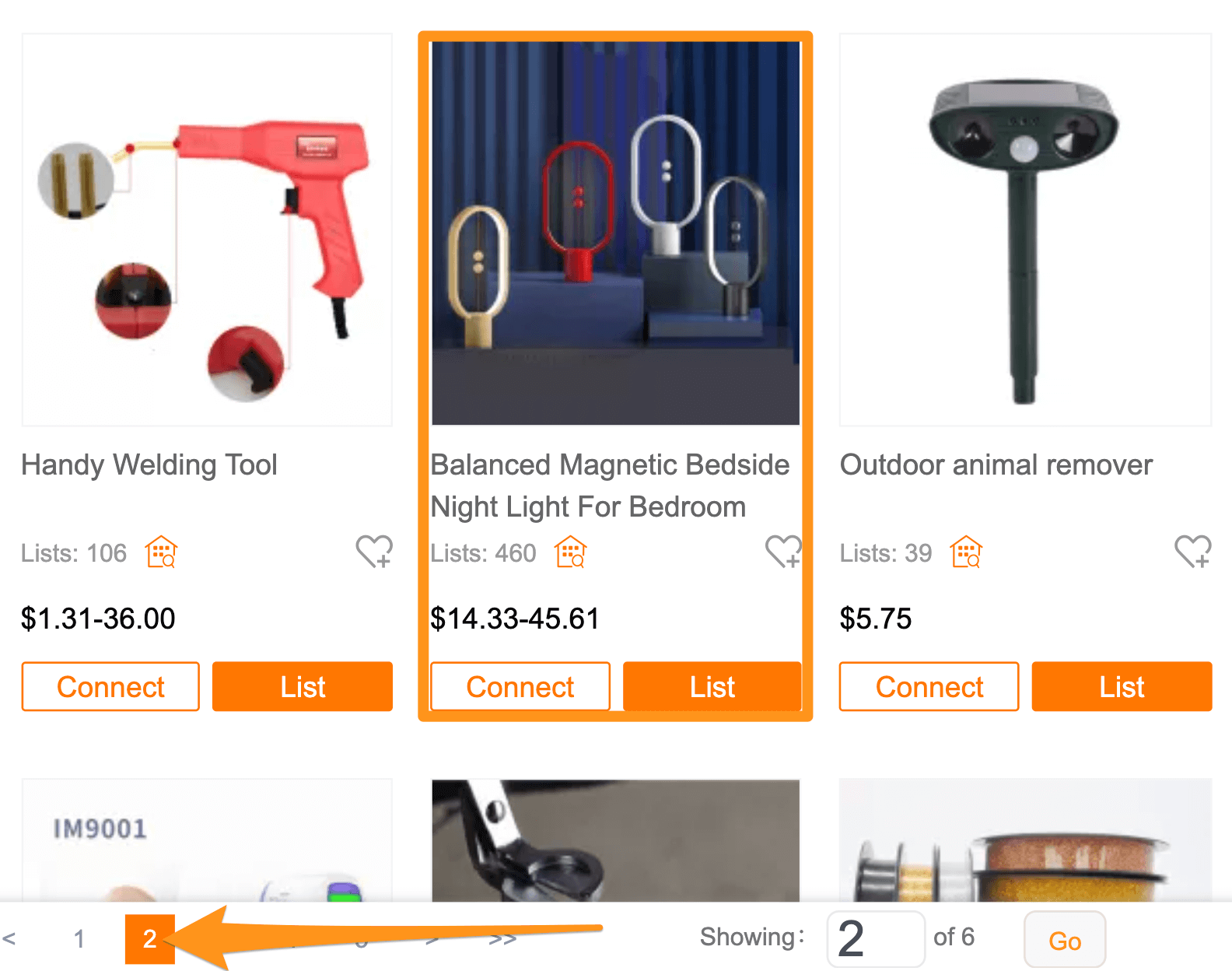 A closer look tells us that the lamp switch works by attaching or detaching two magnetic spheres without them touching. Meaning, the lamp turns on and off using an electromagnetic field.
Regardless if customers understand the science, the lamp's slick mechanics are satisfying, and the general artistic appearance adds ambiance to a room.
Additionally, we can sell the lamp in different colors or variations, and it comes with a product video for demonstration and advertising.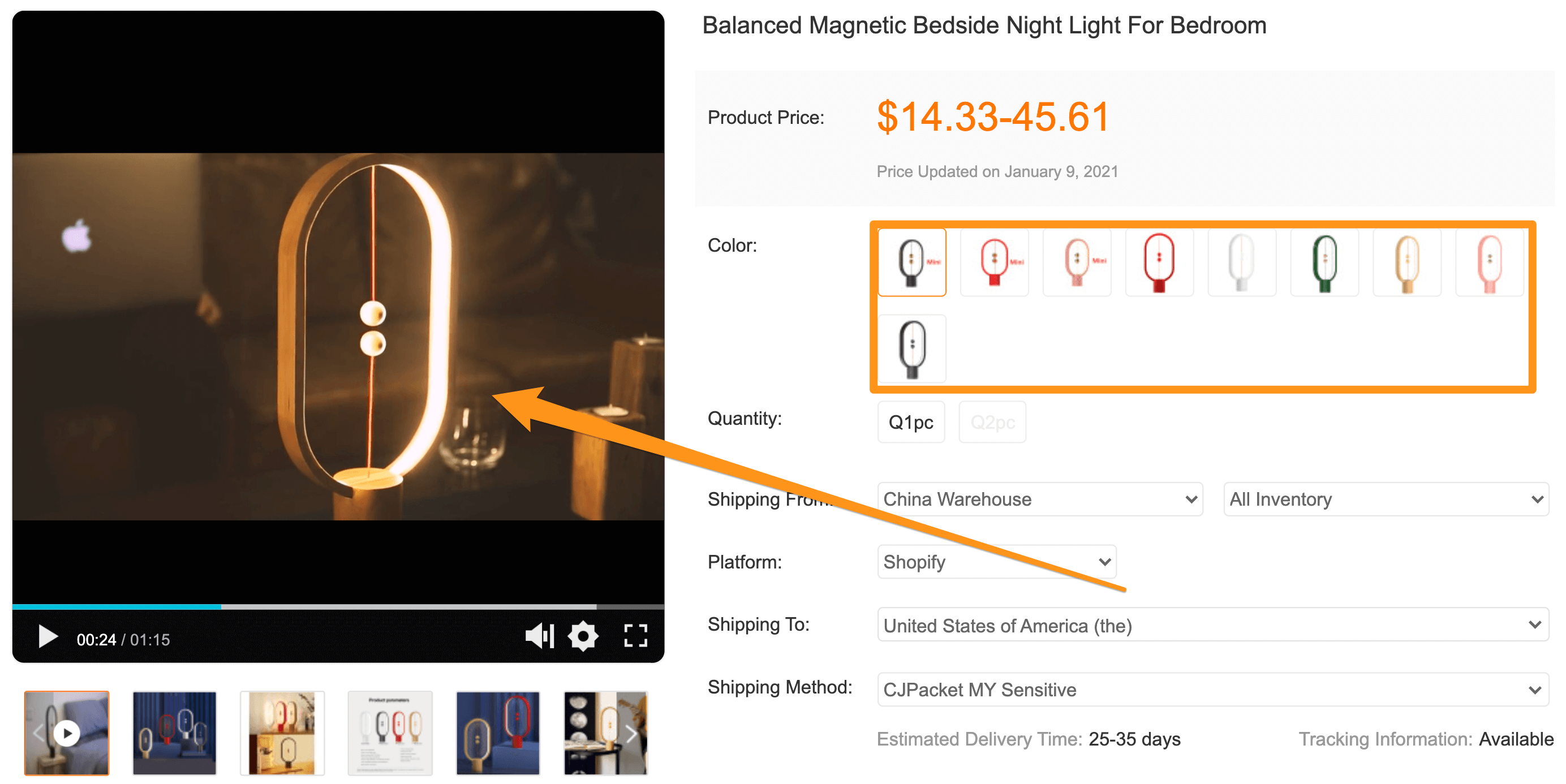 The total dropshipping price tag on this product varies by size and color, and for some reason, it is not calculated by CJDropshipping, so we'll have to add it up on our own.
The smaller red version comes out to $24.70. You can sell it for $40 and offer free shipping for a decent profit of over $15 per unit sold.
Keep looking for more trendy items like this one. After listing a few and with the proper marketing, there is a good chance for one of them to catch fire.
How To Choose The Best Products From CJDropshipping's Hot Selling Categories

The final section we'll explore today is Hot Selling Categories.
CJDropshipping has a record of which categories are getting the bulk of the sales at any given time and allows us to join the party. Therefore, going with Hot Selling is a perfect choice for those who want quicker results.
To find the section, scroll through the home page until you see the heading 'Hot Selling Categories.'
Typically, you'll have four popular categories to choose from. In our example, the four sections are Consumer Electronics, Automobiles & Motorcycles, Home Improvement, and Phones & Accessories.
Let's go with Phone Accessories since it's an evergreen category with hot products showing up on the market all the time.
Click on 'Phone Accessories,' which leads to the results page.

Do you notice the sheer amount of products and results pages? There is no need to feel overwhelmed!
CJDropshipping allows us to filter results and zero in on what we want to sell.
Remember that CJDropshipping has warehouses worldwide, so we can choose to see products exclusively from the domestic ones.
Give it a try by hovering over where it says 'All Warehouses' and selecting the 'US Warehouse' from the dropdown menu.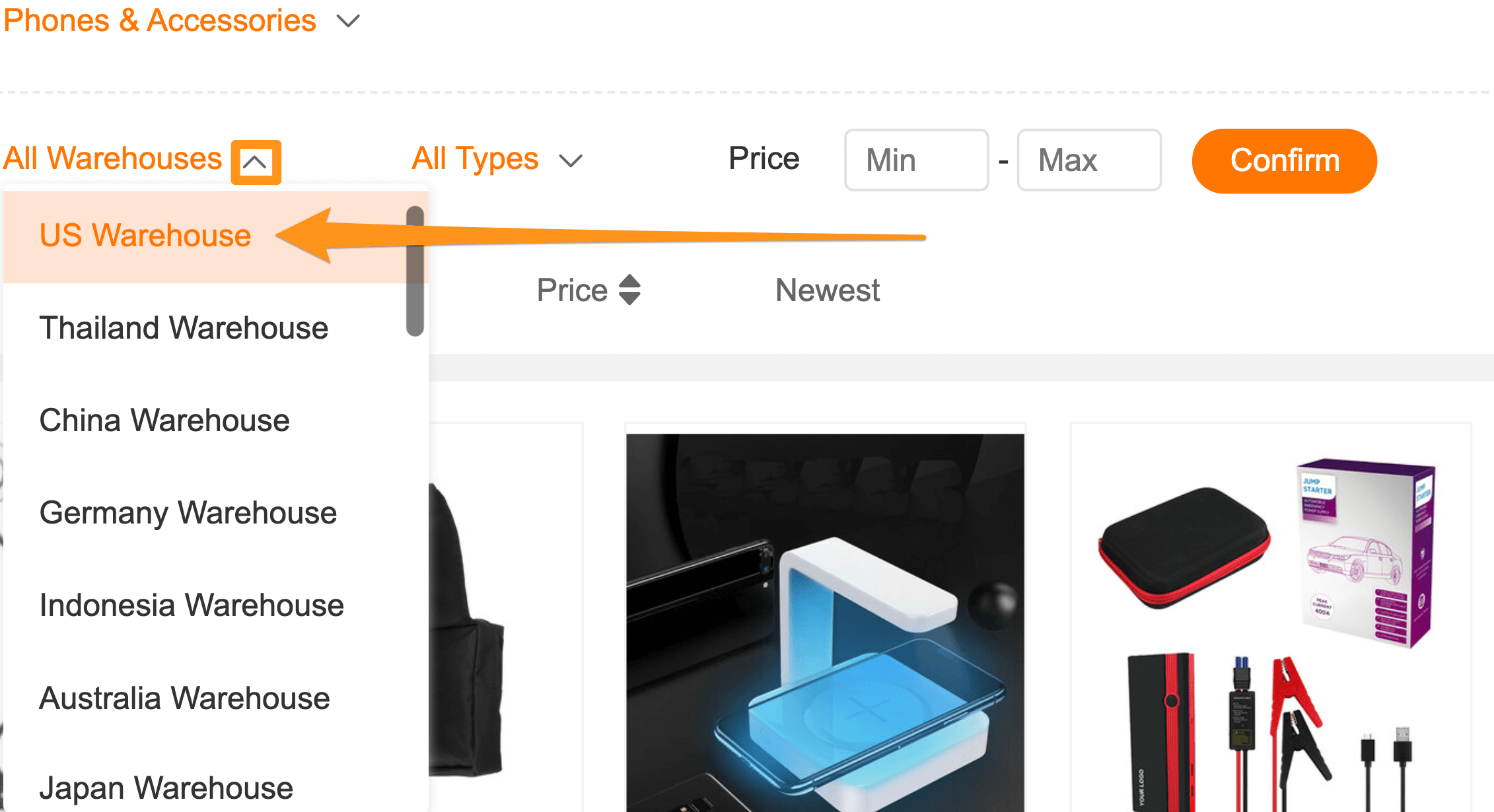 By narrowing it down to three results pages, we can start a more manageable search effort.
Luckily, we don't have to browse for too long.
The first product on the page is an excellent accessory: We have a $1.00 LED Selfie Ring Light whose title is misleading. In reality, the product is a two-in-one phone holder and ring light that can make live streaming for influencers and content creators much more convenient.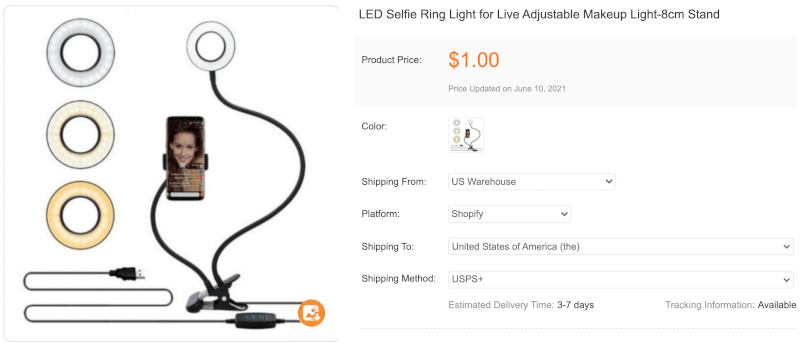 After clicking on the product, the images confirm what we already saw on the results page. However, the total dropshipping price to a US address is $13.77, much higher than the product price.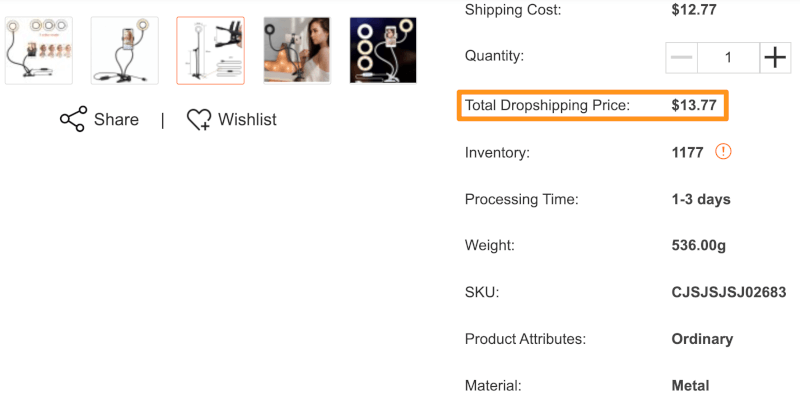 Not to worry, though. Customers will have a hard time guessing the price of this unique product. You can sell it for $20 and offer free and fast domestic shipping for an easy $6.23 profit. 
How To Import Products From CJDropshipping To Your Store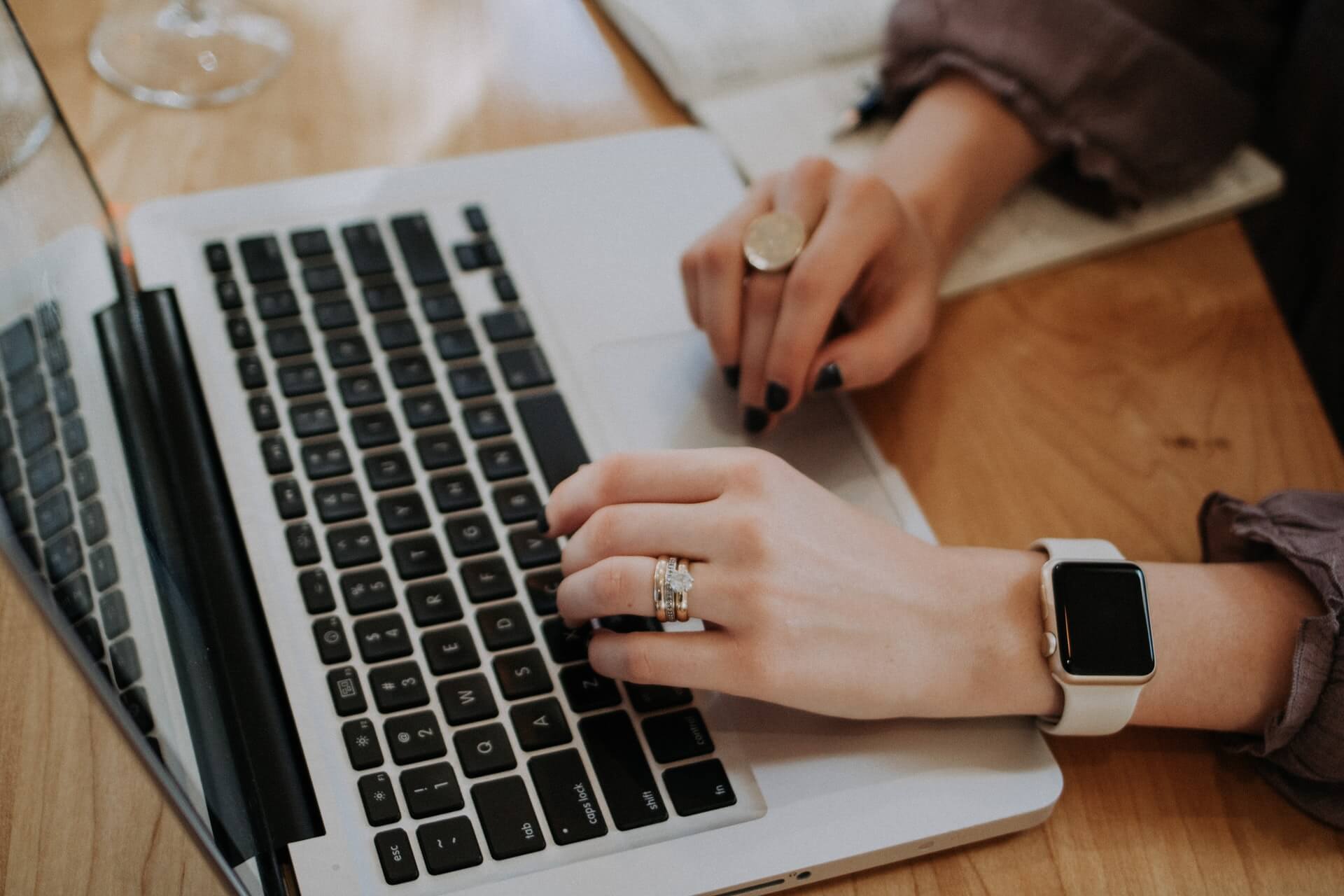 Good job on CJDropshipping product research so far! You're learning to sort through the large pile in the most efficient ways. Now it's time to get those products to our stores.
Regardless of your selling channel (Shopify, eBay, or Facebook Marketplace), there are two ways to import products to your store.
You can add products

manually

by copying and pasting the title, description, images, and specifications from CJDropshipping.

Or, you can add products to your store

automatically

using the

Chrome AutoDS Dropshipping Helper Extension

.
To begin importing products automatically, connect your store to AutoDS and download the extension. Then, you'll have access to three automatic product importation methods: One-Click importing, Product ID/URL, and bulk importer.
How To Import A Product Using Its URL/ID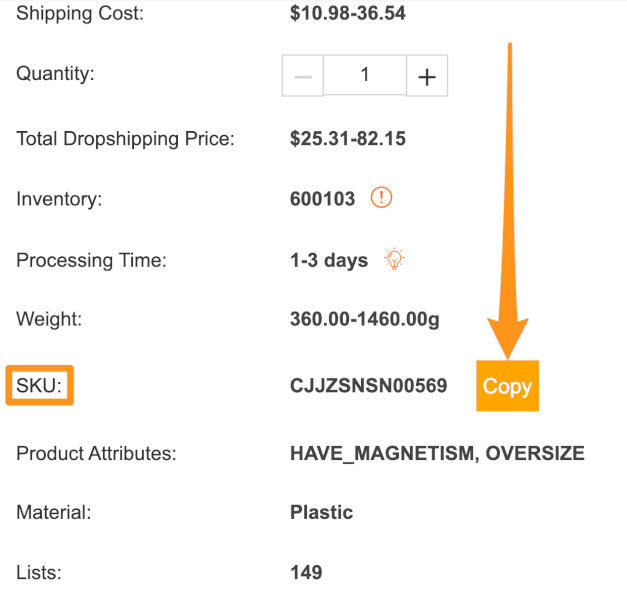 One of the best ways to import products from CJDropshipping to your store is the Product URL/ID method. It takes a couple of quick steps, saves you lots of time, and provides you with plenty of customization options. 
Here's how it works:
On any product page, scroll down until you see the 'SKU.' Then, click on the 'Copy' button to the right. 
Next, head over to AutoDS, click 'Add Products' followed by 'Single Product.' A popup window now appears with a dedicated box where you paste the product ID. Then, click 'Edit Now (Quick).'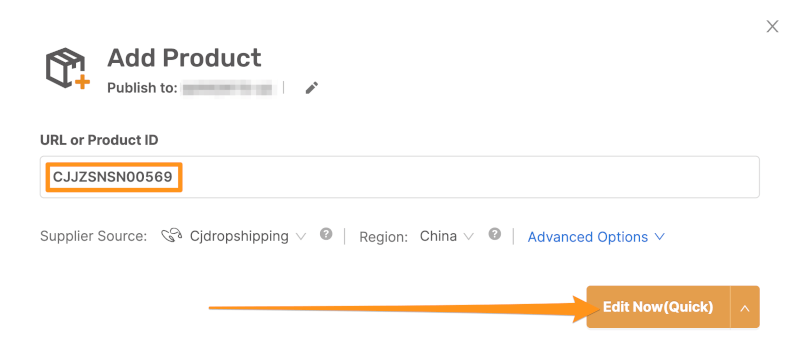 The edit now feature allows you to optimize the product before pushing it to your store or drafts page. 
For example, the phone holder/selfie ring light we found earlier can use a better title. Similarly, we can use a better combination of images for the magnetic lamp.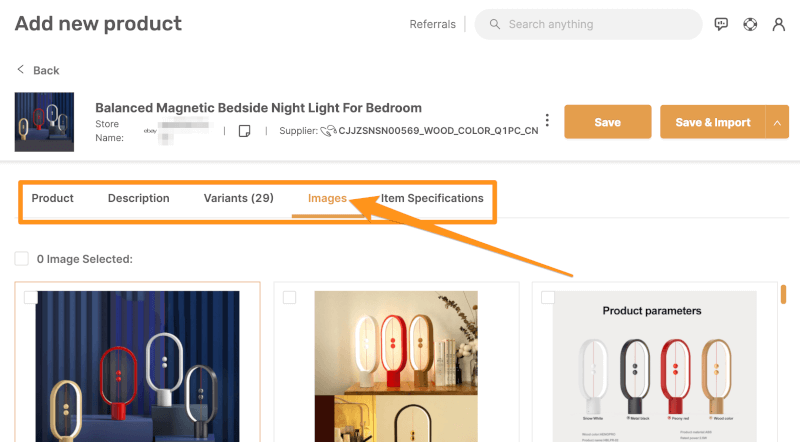 After completing the editing process, push the product straight to your store by clicking on 'Save & Import' or, save it in the drafts section by clicking 'Save.' 
That's how easy it is for you to fill up your store with the best products from CJDropshipping in just a few clicks. Repeat the process for any product you want at any time, and let AutoDS do its magic.
Keep in mind that the Product URL/ID import method offers multiple customization options. For example, you can split variants into multiple products, which is a valuable feature for CJDropshipping products.
Does AutoDS Have Bulk Product Import Options?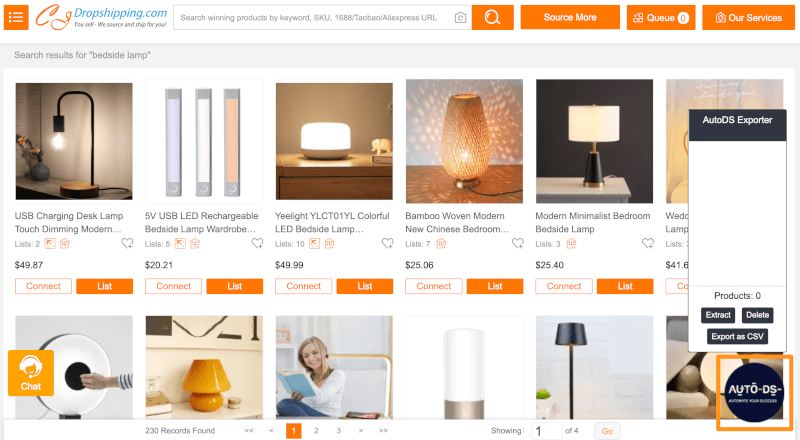 Yes. And that is what makes AutoDS such a valuable product research tool. 
The AutoDS Exporter allows you to extract tens, hundreds, or thousands of products into a single CSV file and add them all in just a few clicks to your store.
This outstanding feature is most useful when you've already found your winning product/category. Simply search for a product/niche on CJdropshipping and import all the items on the results pages.  
What Products Should We Avoid Selling?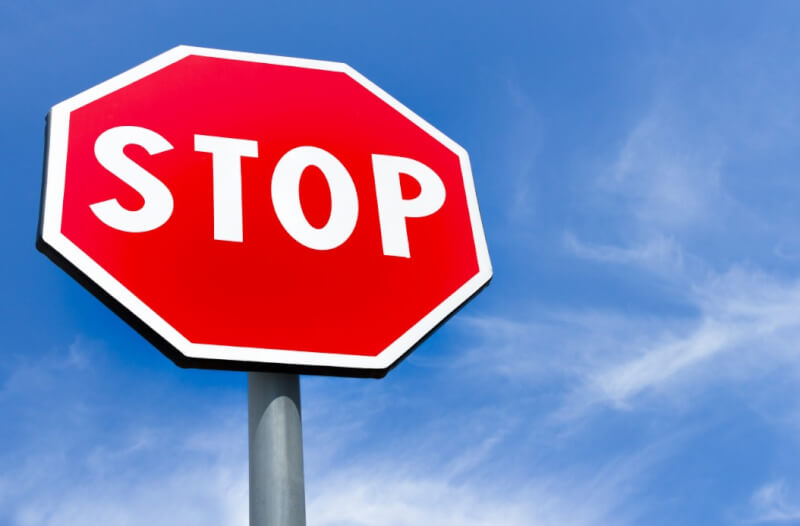 As you're importing products to your store, always remember that not everything you see can be dropshipped. Some items are risky, while others are forbidden outright.
For starters, stay away from any copyrighted products and brands. Refer to the eBay VeRO database, which contains a list of companies that enforce their copyrights on all selling channels (not just on eBay). In addition, be sure to read our detailed eBay VeRO guide to gain a better understanding.
For best results, save your time and dropship with AutoDS. The platform includes a preinstalled VeRO detector that warns you before importing a copyrighted item. Then, you can decide whether you want to proceed or not.
Other than copyrighted products, avoid selling dangerous products and age-restricted items. For example, never sell weapons, tobacco, alcohol, or drugs.
Finally, to make things easier, save yourself trouble by avoiding any product forbidden by Facebook's commerce policies. They are not exclusive to Facebook. Instead, the guidelines apply to any selling channel you choose.
Final Thoughts
CJDropshipping may seem like a difficult supplier to navigate, but once you get the hang of it, you can use it to boost your sales and scale your business to higher profits.
As you've seen today, there is no shortage of ways to find products on CJDropshipping. The key is to pick out the winning items that customers won't be able to resist.
So, be a successful business owner and don't let a good opportunity go to waste.
Master CJDropshipping with the following resources and convert your knowledge into a better bottom line. Happy Selling!