Although gardening is typically a "passion niche" there are many popular, useful, and high-demand gardening dropshipping products from this niche. This shows that although you think a niche might not be evergreen (meaning always selling, not based on trend or season), there are still evergreen products within the niche that can be very profitable for your business.
In this article, we present to you the top 10 gardening dropshipping products to have in your dropshipping store in 2022. 
The Top 10 Gardening Dropshipping Products to Sell in 2022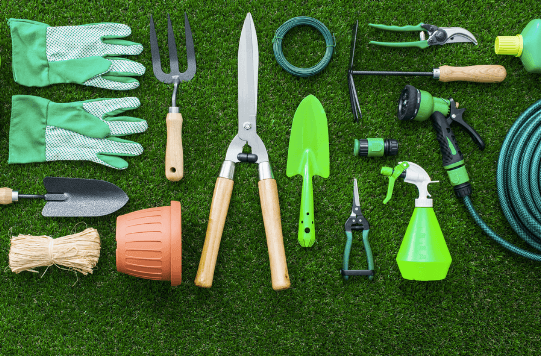 1. Fruit Catcher Device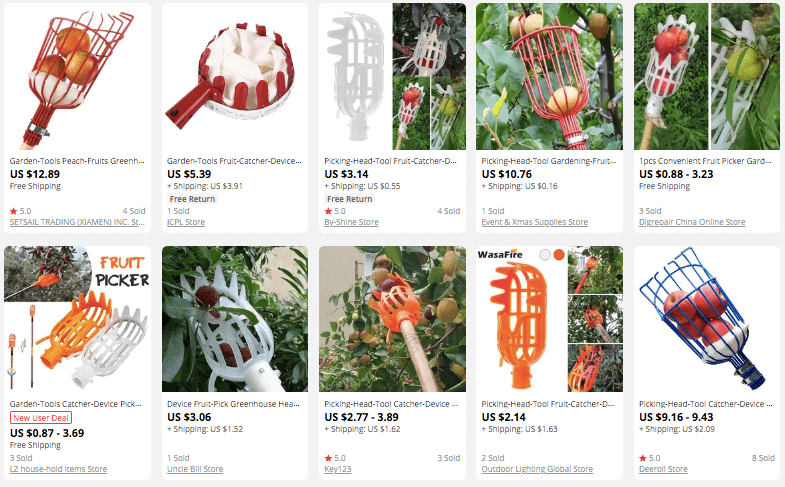 First up, we have the Fruit Catcher. These are a great solution to ladders! Instead of carrying around a much bigger and heavier ladder, you have this device to save yourself the hassle. 
These could be used on farm fields or even just by those with an apple or orange tree in their backyard. Check out multiple suppliers as there are different price points. 
2. Solar Powered Motion Light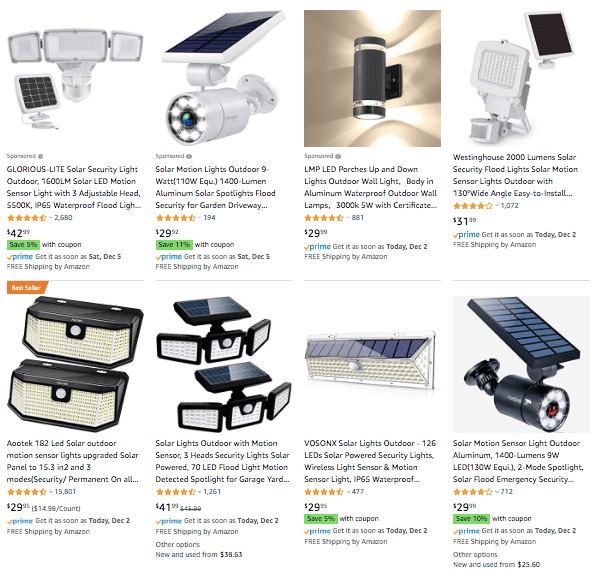 Next, we have Solar Powered Lights. Every garden needs lighting, and these are a perfect choice. We love anything, solar-powered.
Solar energy is one of the cleanest sources of energy, and it's an extremely effective way of keeping your household more efficient and sustainable. 
Solar panels don't use any water to generate electricity, they don't release harmful gases into the environment, and the source of their energy is abundant and, best of all, free.
3. Hanging Plant Pots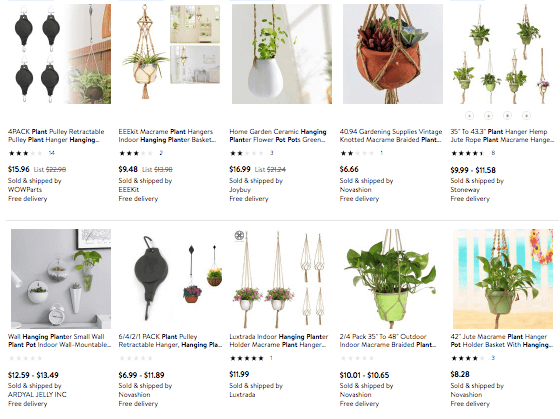 From practical, we move on to a more fun product, Hanging Plant Pots. These are a great way to decorate a garden, however, can be used indoors too. They can be used for a variety of different sized pots and are a space saver. 
They come in different styles, so check different suppliers and make sure to offer variations. 
4. Gardening Gloves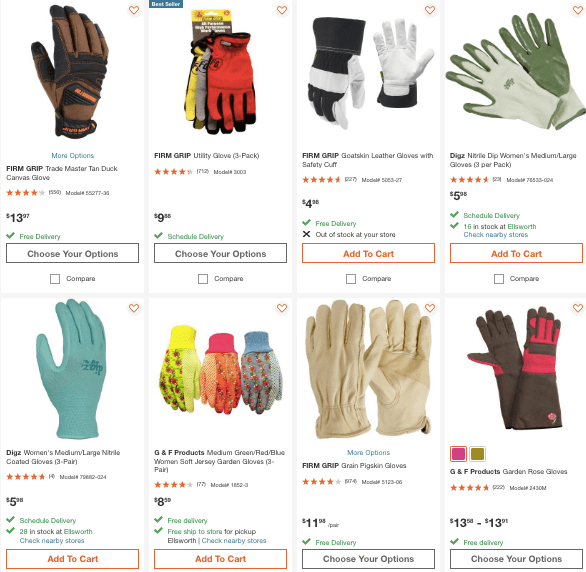 Fourth on the list is a must-have for any gardener. This is a basic necessity for any work around the garden. Gloves will not only protect your hands but can make many tasks much easier. Non-slip grip is crucial to perform all your gardening tasks while weeding, planting, digging, seeding, picking fruits. 
Ideal for landscaping, handling, automotive, logistic, warehousing, driving, and DIY too. Gardening Gloves come in various styles (different material, some have extra additions), sizes, and colors. This makes it one of the best gardening dropshipping products.
5. Sprinkler Systems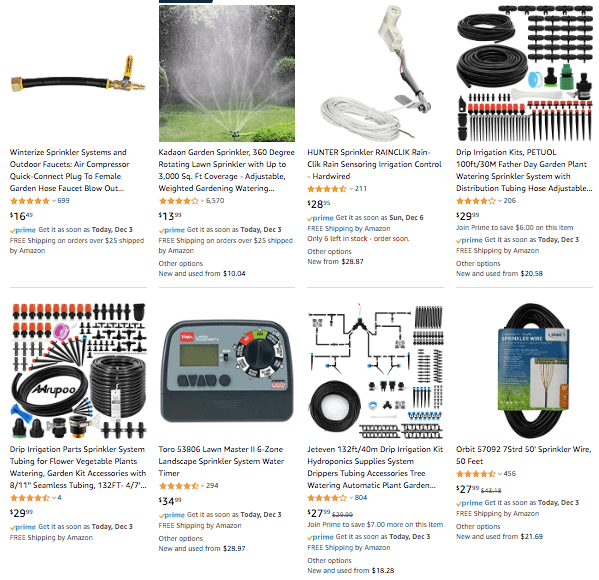 Sprinkler sets are so simple to install in your yard. Standing and watering your garden with a hose is unnecessary, not to mention a waste of time. Sprinklers are time savers and come with a built-in timer, flexible programming, and best of all, they are environmentally friendly. 
The perfect addition to your garden up-keep routine. Make sure to check out the different price points to cater to a wider clientele. 
6. Expandable Garden Hose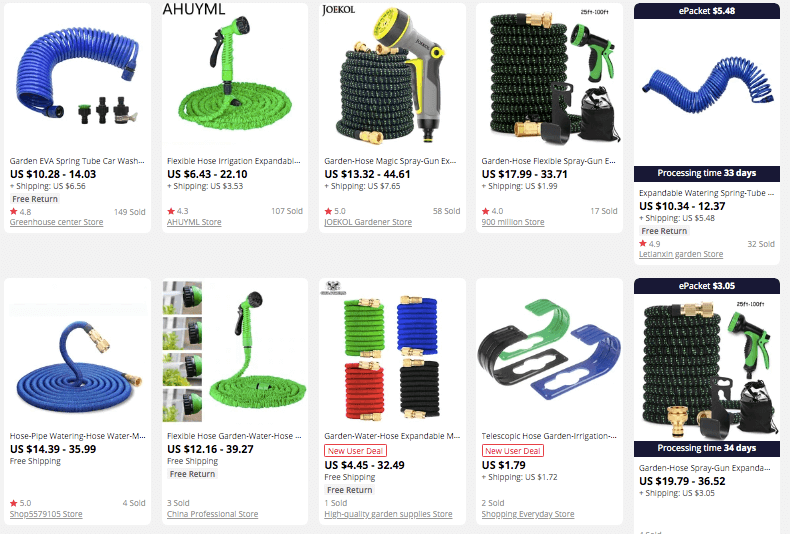 Although we recommend the sprinkler system for watering yards and not a hose, that doesn't mean there aren't many other uses for the classic garden hose. Perfect for applications including house/car/floor/yard washing, pet cleaning, having fun, or business use. 
This item comes in different lengths, colors, and even bundle packs that include other gardening accessories. Hence, as always, look at a few different suppliers and add variations to your store. 
7. Disposable Fly Trap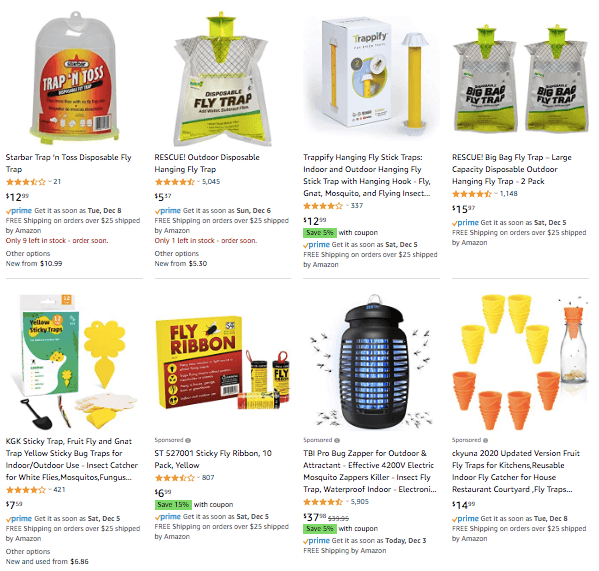 As seventh on our list, we have a product for getting rid of those pesky lil flies. Gardens with fruits or vegetables need protection from insects; however, these are great indoors too.
Easy to use, UV Resistant adhesive will not dry up, waterproof, heat-resistant, can be used for any crop in any season. It lasts all year-round, even in the rain, or until completely coated with insects or dust. 
8. String Trimmers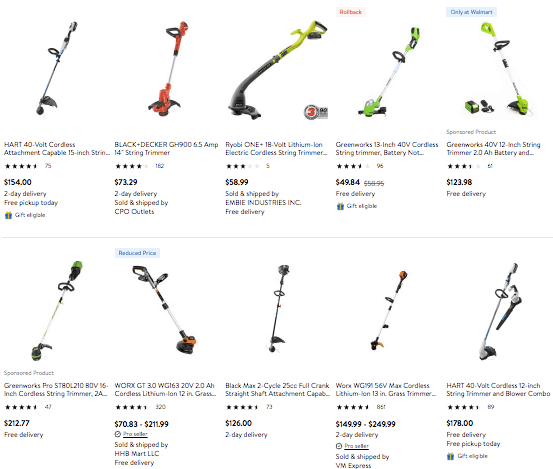 The next best-selling garden product is the String Trimmer. Become more efficient when working in your yard with the Greenworks 40V G-Max Lithium-Ion Lawn Tool Series, the gas alternative solution you have been waiting on.
This interchangeable battery platform offers all the tools you need to complete your yard work without sacrificing performance or power. 
9. Gardening Shears & Scissors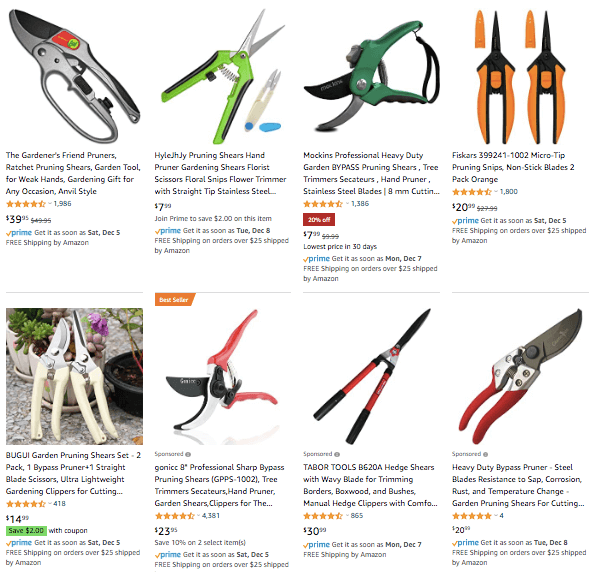 Whether for a gardening pro or first-time enthusiast, you can't go without these. Garden clippers are ideal for plants, flowers, and bushes, and there is no going wrong with stainless steel blades. 
This great gardening tool is a must-have to add to any gardening toolset, so if you're getting into the gardening niche and don't have these in your store, now is the time. Also, this is one of the best gardening dropshipping products to have in your store.
10. Garden Kneeler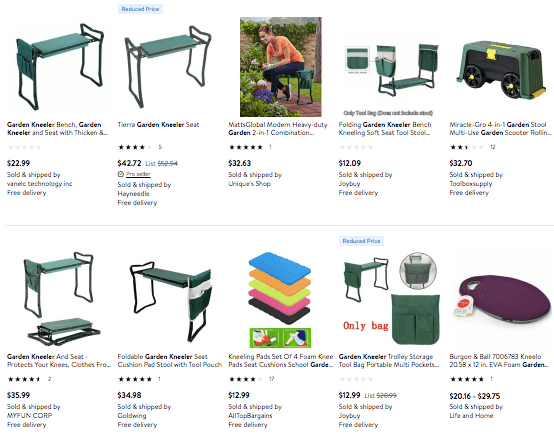 Last on the list is an item for comfort. This makes gardening easier and pain-free. Anyone who gardens knows the struggle. Not only can you be out under the sun for hours, but also on your hands and knees. This device will have your legs and back thanking you greatly. 
With a portable and foldable stool, light-weight, kneelers are easy to use and easy to store. Check out those that come in bundle packs with other gardening tools to sell the ultimate gardening set.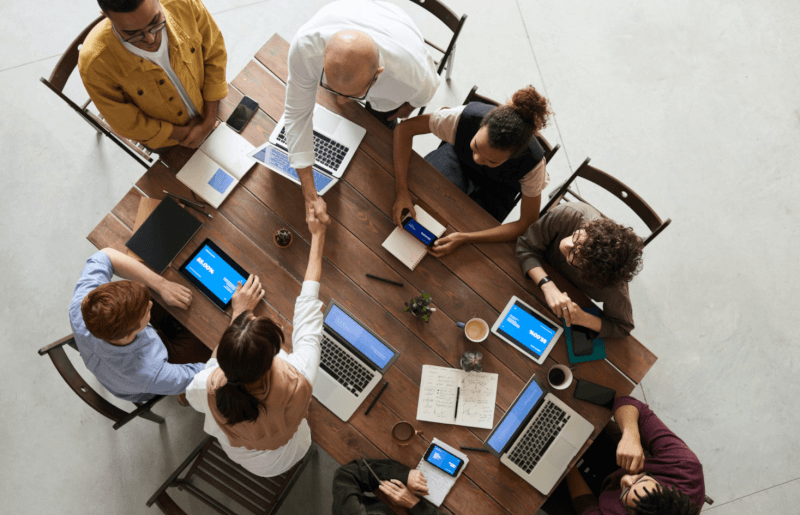 If you aren't yet using multiple suppliers, now is the time to start! It's ok to dropship through just one supplier, but why limit your store?
The optimal number of suppliers to work with is 3. Working with 4 or more can get messy and confusing. This can stop you from reaching your full potential.
Expanding to multiple suppliers is not only easy, but in a lot of cases safer for you, but also tremendously helps scale your business!
There are plenty of benefits of working with multiple suppliers.
Diversity. You automatically get a wider range of products. Not every product you come across is widely available; some are through specific suppliers. This also lets you differentiate yourself from your competitors since many stick to one supplier. 
Another reason is safety. Sticky situations happen. What if a best-selling item of yours goes out of stock, or the supplier suddenly changes their shipping time?
If you have only one supplier and this happens, you either have no choice but to stop selling the item and lose sales and if you had sales come in just before this happened, you need to cancel orders. No one wants that. 
Lastly, this is a great way to gain more drop shipping experience. Different suppliers mean different policies, prices, products, and niches! AutoDS supports over 10 suppliers, which is more than enough to reach millions of products and balance your business.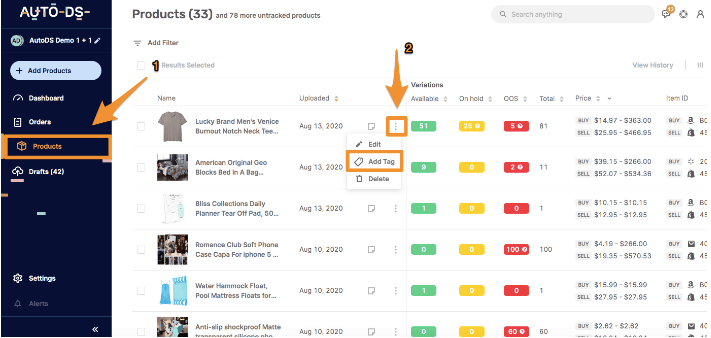 On our platform, we have a neat feature called "Tagging"
Creating tags for niches is a great way to keep track of your products. 
Once you start adding Gardening Products to your store, make sure to create the tag "Garden" or "Gardening" to tag your products. By doing this, you will not only organize your store but make it much easier to analyze and optimize your product's performance in the future.  
[post-banner]
Save Valuable Time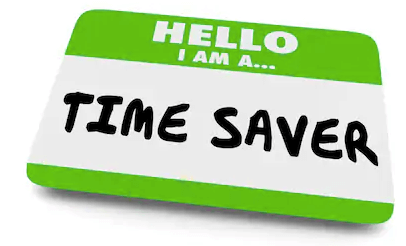 One of our biggest goals is to save you time and simplify your business. Along with an innovative platform, we offer our very own Chrome Extension called the AutoDS Helper Extension. Our Helper can be used for adding tens, hundreds, and even thousands of products to your store with just a few clicks. 
Once you've downloaded our extension, simply go to your desired supported supplier, search for your product, click on the extension icon in the bottom right corner, then click "extract" to grab all featured items. A CSV file will be automatically created for you.
Conclusion
Well, there you have it! A great niche to dive into, plus your first 10 products predetermined. 
We hope this article gives you an idea of how to approach future dropshipping products and niche research. 
Lastly, keep in mind that you need to add at least 20 products from each niche. That's because you want to gather enough data for analyzing its performance. This way, you will also easily find your next bestseller and start multiplying your success! 
We highly encourage you to check also our article about the