In this article, we will talk about the easiest and the free method to find more profitable products immediately and very fast. It is the fastest way to do this after you sold a product on your eBay account. So let's see how it works.
We got a few requests from our students in the mentorship program to write this article. You requested, and we delivered.
So let's say that we sold this product, and now we want to maximize our profits. Because if this product sells well for us, we want to have some similar products like this one. As drop shippers, we don't want to have only one product that sells well. We can maximize our profits and get many more products like this.
Because we don't want to lose the seller as we already did the market research and checked that this seller is good. We want to continue to work with him. The first thing you should do is to enter the store.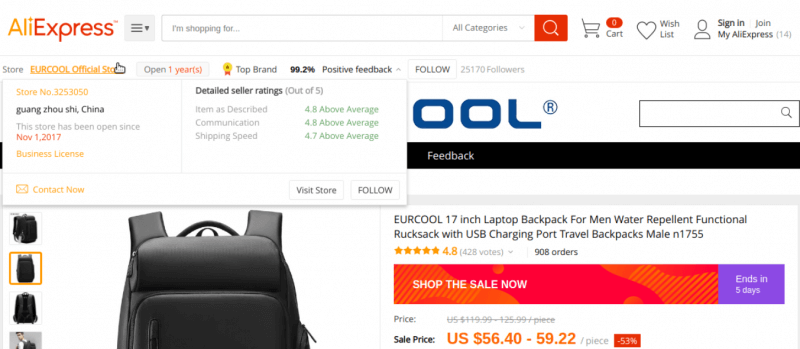 Entering Seller's Store
When you are inside the seller's store go to top-selling products, you can just use the AutoDS helper extension to extract all of these products together.

Top Selling Products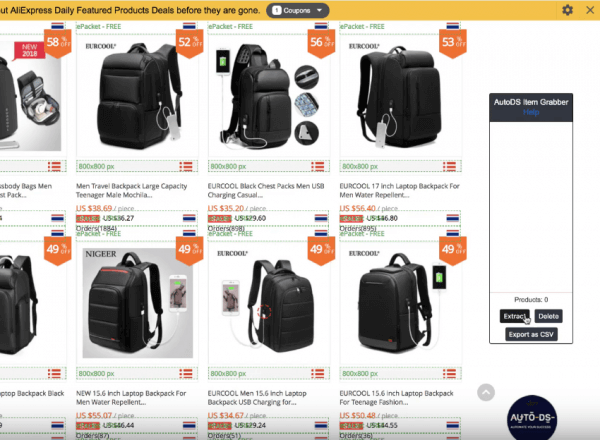 AutoDS Helper Extension
Then click export as CSV or copy all of these products ids and upload them to your monitor. All with one click (if your monitor supports it)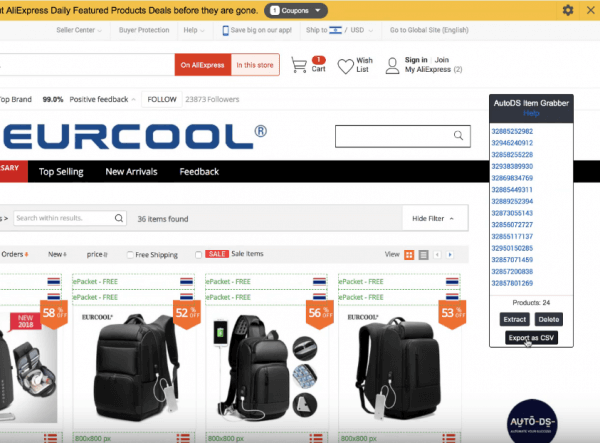 Exporting Products with AutoDs Helper
So this is the first method, which is very easy and very profitable, all of these products have positive feedbacks, and the seller is good. So we want to continue working with more products from this seller.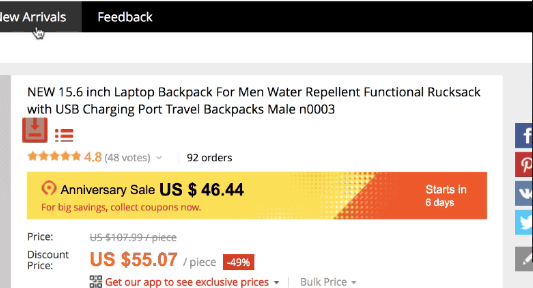 Positive Feedbacks
The next method is as follows, let's say that we wanna work with this product, so I will just copy the title as it is and I will put it in the search bar then I just click search, now as you can see we didn't find the exact results. what should we do?

Searching Using Product's Title
We need to go and click on the first one, and then we will get more similar products based on our search query. Now I will do the same trick by clicking extract to grab all the new products IDs,

searching by titles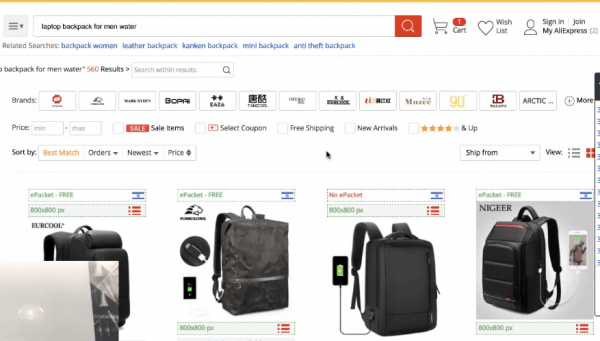 Search Results
You can walk through all the available pages to extract as many products as you need. I recommend you also before doing this to sort the products based on feedbacks, free shipping, Min and Max Price …
Sorting Search Results
Conclusion
To wrap up, this is the best and free method to find more profitable products which have a very high potential to sell in our stores. As we have already sold a similar product, the buyer may search for more products like this. This is important to keep in mind, along with continuously conducting product research to ensure we're listing the most trending and profitable products in our dropshipping stores.
With that in mind, here are some product-finding articles to help you scale your dropshipping business across various best-selling niches: