If you're on the hunt for a new niche you're in luck. This article will help you with the best selling dropshipping products in the Storage & Organization niche.
These dropshipping products are useful and come in handy in every home, making them evergreen, which means the demand never dies down, and they always remain hot-selling. 
The Top 10 Storage & Organization Dropshipping Products to Sell in 2022
1. Adjustable Wall & Door Rack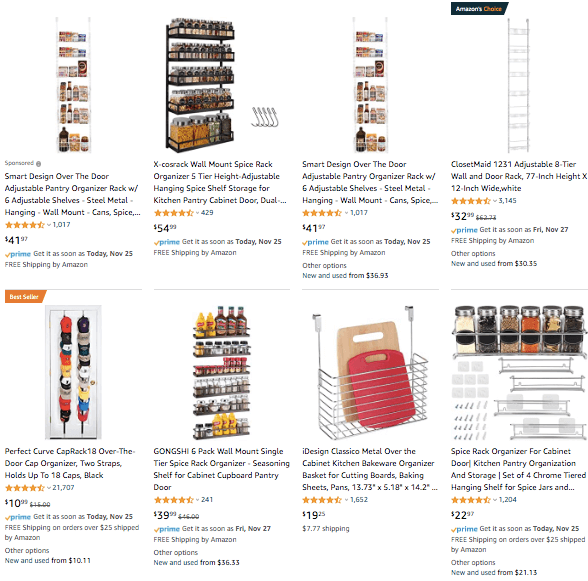 First, on the list, we have an item that comes in so many variations, you actually get three or four items, if not more. Wall & Door Racks are great for organizing, and as we all know, there are many things to organize around the house. 
Going for this type of item means you can sell hanging racks for shoes, hats, spices, plates, and so much more. Offer multiple options of each since there are different styles and sizes too! 
2. Closet Storage Organizer With Bins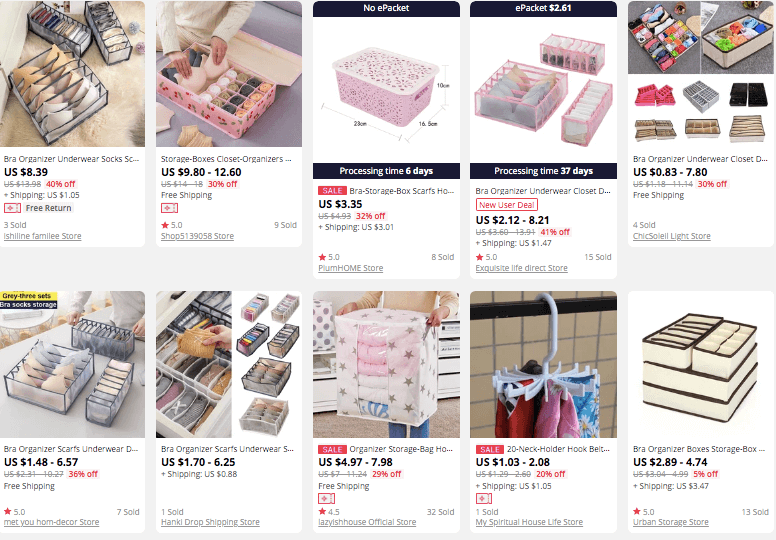 Up next, we have Closet Organizers. They are a great way of keeping any closet or wardrobe nice and tidy. These can go in drawers, on shelves, and honestly, they can even help you pack a suitcase better than ever. 
Although these are all within the same style, they come in different colors and sizes, so make sure to offer a few types. 
3. Garage Storage Utility Hooks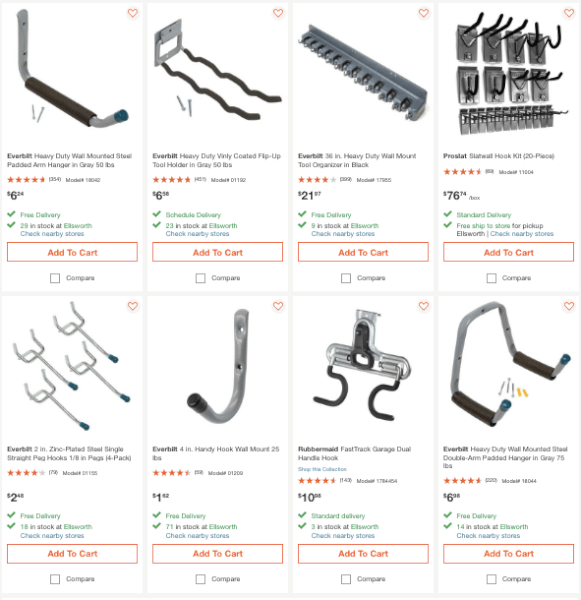 As we move down the list, next is Garage Storage Hooks. We all love turning our garage into our own mini storage room. Unfortunately, it can get pretty tight. These hooks, which come in plenty of different shapes and sizes, are the perfect solution to tight spaces. 
Whether to hang up a bike, tools, or any other household items, these are a great space saver. 
4. Patio Storage Bench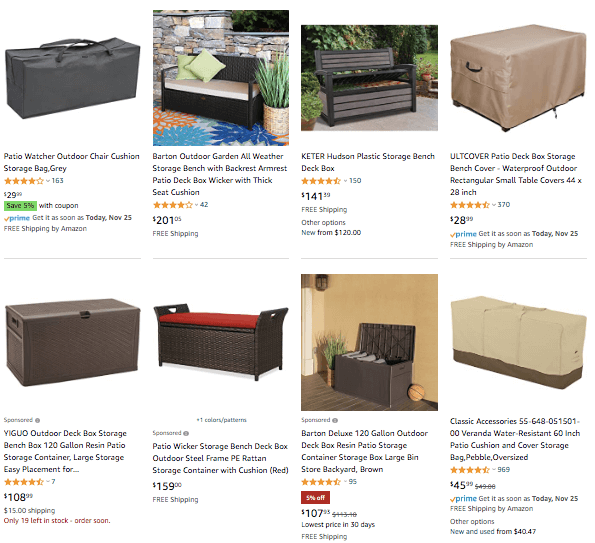 Oooh goody! You've reached number four on the list. Don't you just love multipurpose items? Taking advantage of an item in more than one way is great. These patio benches double as storage boxes, and people love them. 
They get to have a nice outdoor sitting spot and use it to its fullest potential. Check multiple suppliers to find the best-selling patio bench you'll make the biggest profit on.
5. Stackable Can Rack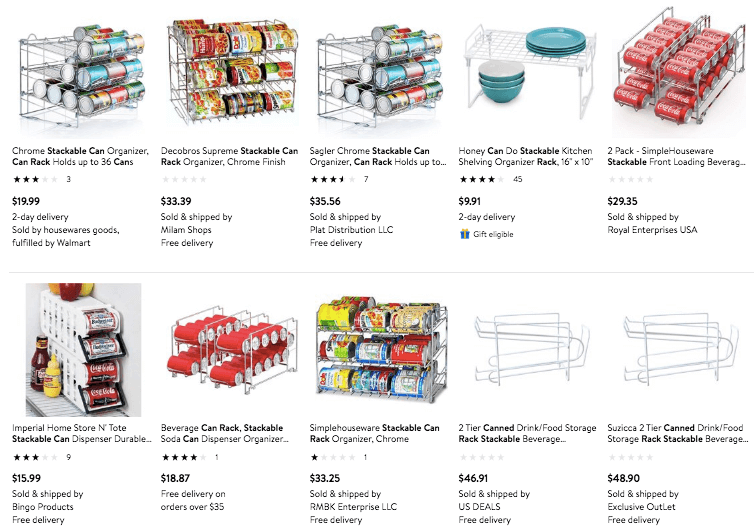 As fifth on our list, we have Stackable Can Racks. These are straightforward as it gets.
They are an easy and convenient storage solution for any fridge, pantry, drawer; both plastic and metal versions of these racks put them at two different price points. Offer both variations to cater to a wider clientele. 
6. Bookshelf Desk Organizer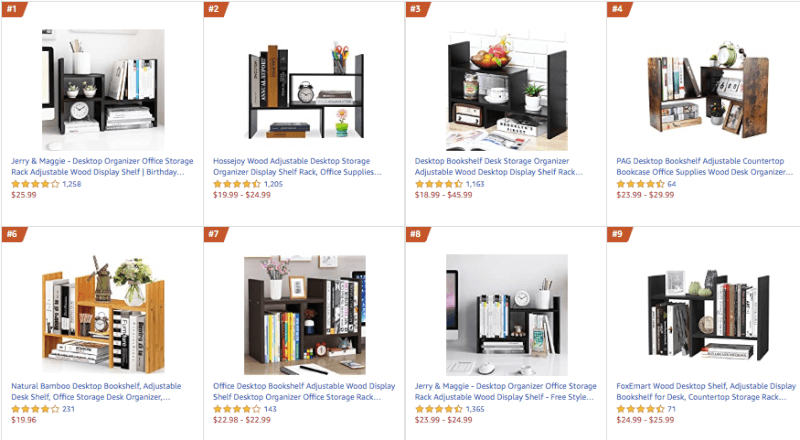 Next, we've got a lovely way to organize any desk. This can also be used on any other flat surface too. Not only is it a cute addition to any space, but it makes for a perfect organizing tool. It can be used for books, plants, pictures, and one's favorite trinkets too. 
As always, check out different styles and sizes as this item, just like the rest come in variations. 
7. Over-Door Shoe Bag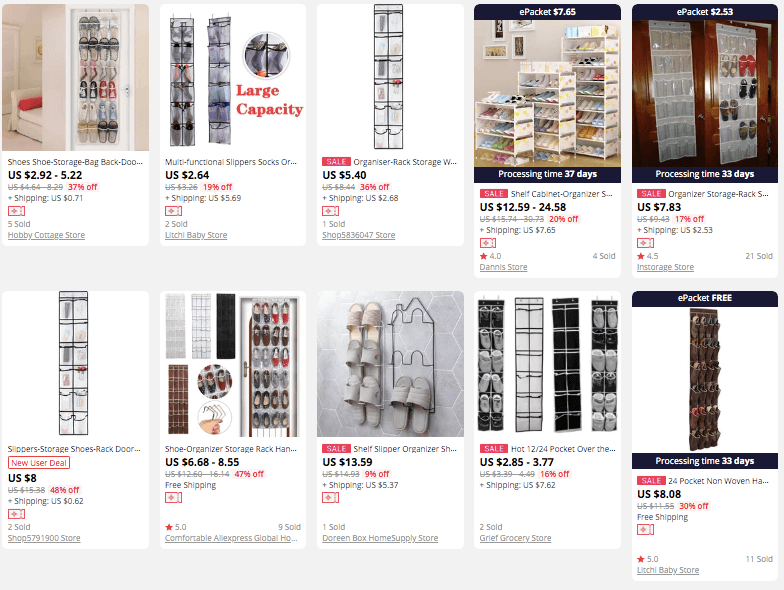 The seventh item on our list is a bit similar to the first. As you can see, door storage solutions are popular. This one, in particular, is specifically designed for shoes and comes with perfectly sized compartments. 
Additionally, they can be moved around as they hang over the door, rather than mounted on. This, too, comes in different styles, so offer up a couple to find the best-selling one to run with. 
8. Airtight Food Storage Containers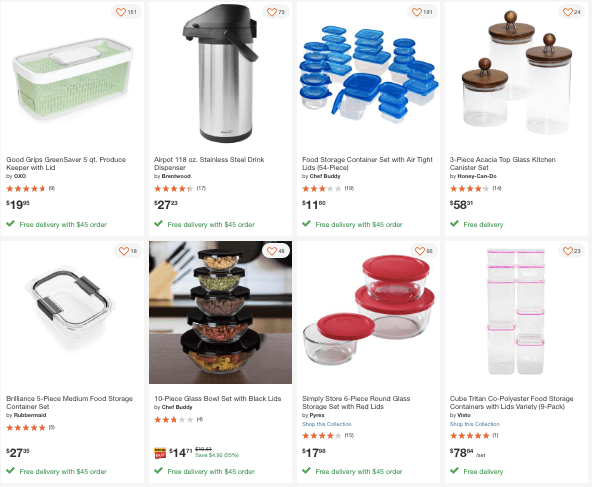 As number eight on our list, we have one of the most used items in the world. 
Not everyone cooks, but everyone eats, and everyone knows the importance of containers. Whether you want to pack up some food to take with you to the office, save leftovers, or meal prep, this is another kitchen must-have. 
So many variations too! Since this is not such an expensive item, buyers tend to buy them in bundles. Therefore, raise each listing quantity, get more sales, and increase your profit.
9. Shelving Storage Unit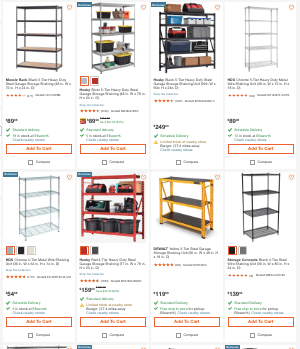 In second to the last, we have a classic storage item. Shelving units are practical and can be put in any room of the house or office. They can be used for storing basically anything.
As with all the item ideas we provide you with, shelving units have plenty of variations. Sizes, designs, colors, weight capacity. Take all of these into consideration and add multiple options for your buyers.
10. Under Sink Shelf Organizer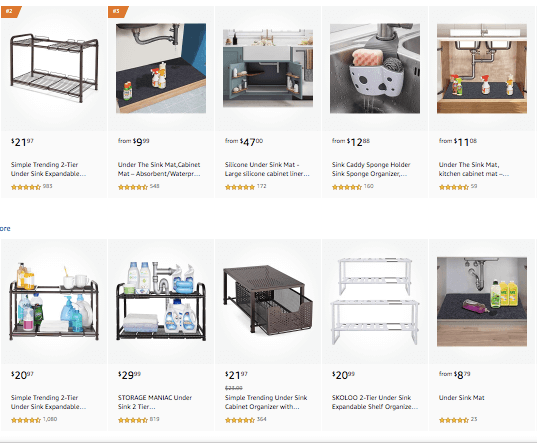 Lastly, to finish off our Top 10 Storage & Organization Product ideas, we have the Under Sink Shelf Organizer. Somehow people worldwide have been using the space below their sink in one of three ways. Either a place to put a garbage can store all sorts of cleaning supplies, and if it's big enough, then both! 
This space can get dirty and crowded, so it's great to have an easy way to keep it in order. Check out different suppliers for variations.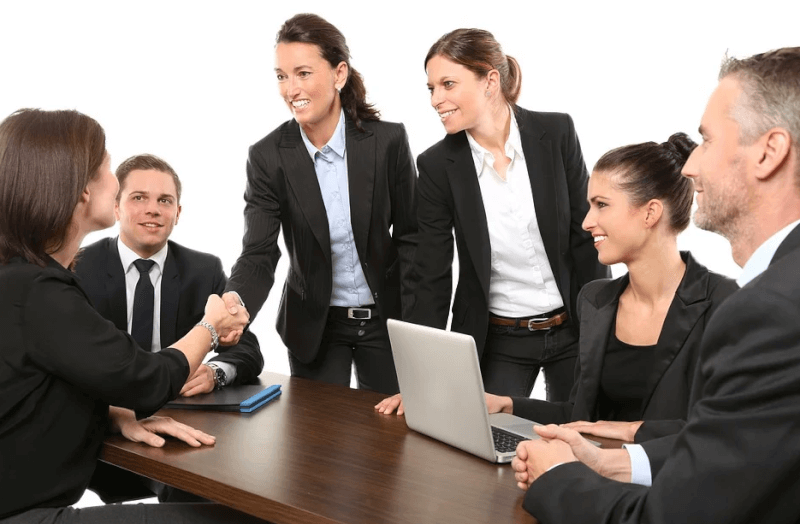 If you aren't yet using multiple suppliers, now is the time to start! It's ok to dropship through just one supplier, but why limit your store? The optimal number of suppliers to work with is 2-3.
Working with more than 3-4 can get messy and confusing. This can stop you from reaching your full potential.
Expanding to multiple suppliers is not only easy, but in a lot of cases safer for you, but also tremendously helps scale your business!
There are plenty of benefits of working with multiple suppliers.
Diversity. You automatically get a wider range of products. Not every product you come across is widely available; some are through specific suppliers. This also lets you differentiate yourself from your competitors since many stick to one supplier. 
Another reason is safety. Sticky situations happen. What if a best-selling item of yours goes out of stock, or the supplier suddenly changes their shipping time?
If you have only one supplier and this happens, you either have no choice but to stop selling the item and lose sales, and if you had sales come in just before this happened, you need to cancel orders. No one wants that. 
Lastly, this is a great way to gain more dropshipping experience. Different suppliers mean different policies, prices, products, and niches! AutoDS supports over 10 suppliers, which is more than enough to reach millions of products and skyrocket your business. 
[post-banner]
Tagging Your Dropshipping Products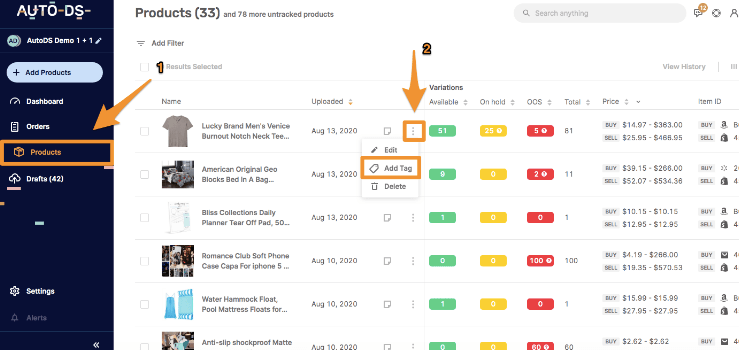 AutoDS offers a feature called "Tagging" to organize your store easily. Creating tags for niches is a great way to keep track of your products. 
Once you start adding Storage & Organization products to your store, make sure to create a "Storage & Organization" tag to add to these products. This will help you analyze and optimize their performance in the future. 
[post-banner]
Time Is Money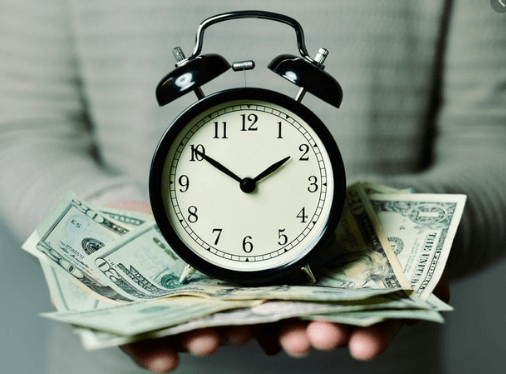 Our goal is to save time and simplify your every action. AutoDS offers an advanced importer that supports single product imports, bulk, scheduled, and variations. Use our bulk importer to add products most quickly and easily.
Additionally, we have our very own Chrome Extension called the AutoDS Helper Extension. 
Our Helper can be used for adding tens, hundreds, and even thousands of products to your store with just a few clicks. 
Once you've downloaded our extension, simply go to your desired supported supplier, search for your product, click on the extension icon in the bottom right corner, then click "extract" to grab all featured items. A CSV file will be automatically created for you.
Conclusion
dropshipping storage products might not be an exciting niche, but practical and useful items are timeless. They always sell and are always needed. Evergreen is the name of the game. Remember, when entering any niche, you need to add at least 20 products from each niche.
That's because you want to gather enough data for analyzing its performance. This way, you will also easily find your next bestseller and start multiplying your success!