As we discussed, there are some reasons why Banggood is a great dropshipping supplier.
We did a partnership with Banggood, so now we can offer our users much better discounts on the Banggood Dropship Center. In this article, we will show you how to get these discounts.
1) Create A Banggood Account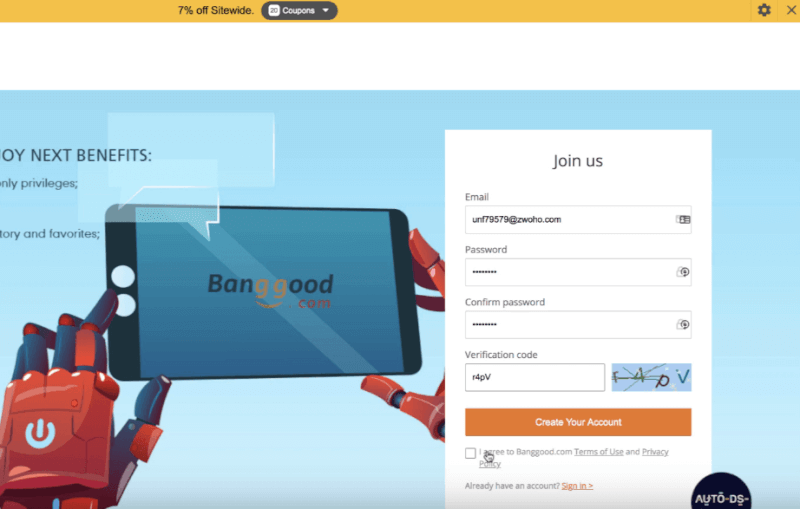 So, first, let's create an account with Banggood. Go to banggood.com and click join, type in your email, password, confirm password, and tape the captcha code. Complete the process by clicking "Create Your Account".

You will get a verification email. All you need to do is to click to verify your email address. Then you will get redirected to Banggood.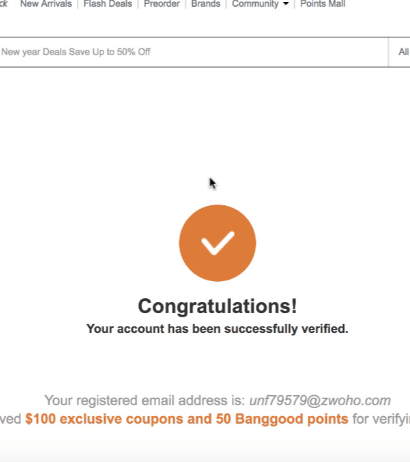 2) Registering to the Banggood Dropship Center
Now, you can register from the regular Banggood dropship center page however, if you are an AutoDS member and you'd like to get much higher discounts, we have a special link for you (Registration Link) . Once you click the link, fill in your details. Full Name, phone number, shop URL (put your real store name or put any eBay store URL). In the "Note" section, make sure to type in AutoDS. Banggood will need to verify that you are indeed a member of AutoDS before you can receive the exclusive discounts.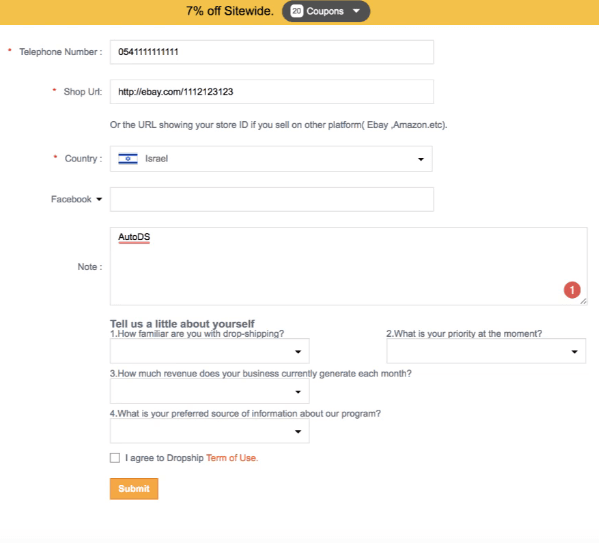 Once you're done with the steps above, click "Submit". After you've clicked "Submit", you will be redirected to this page. Waiting time is only about 24 hours, and then Banggood will complete your verification and you'll be set to go and get special discounts!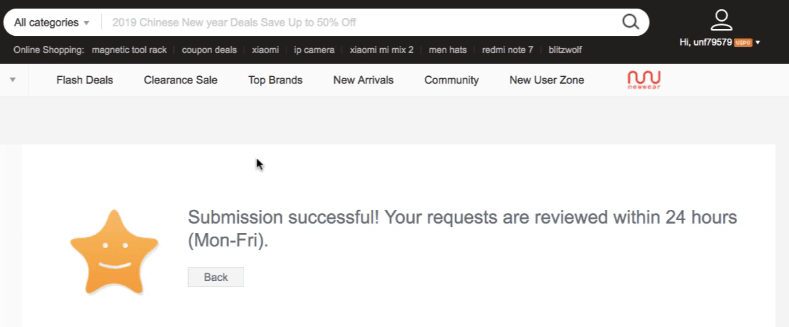 Now let's take a look at which dropship level you will get automatically after the verification process is finished, just go to the dropship Center from the money, you will have levels like this, pre-VIP Level is the regular level which you typically get when you register to Banggood Dropship Center.

If you write AutoDS and using our partnership link, you will get the VIP level immediately. So you will get an additional 2% discount for every single sale, which is amazing because it just adds up directly to your profits.
Conclusion
Woo! Now we're officially VIPs. And with such a luxurious status comes great benefits, like an increase in profit margins. So, to continue scaling your dropshipping business, check out these worthwhile reads to enhance your dropshipping skills: