Are you looking to start your dropshipping business on the right foot? Partnering with a reliable and reputable supplier can make all the difference. With that said, Costway dropshipping is a top choice for many online sellers, offering a range of benefits and services to support our business goals.
Essentially, dropshipping is a lucrative business model that allows us to sell products without holding any inventory. Instead, we partner with a supplier like Costway, who handles product inventory, order fulfillment, and shipping on our behalf. Thus, allowing us to focus on marketing and promoting our business, while our supplier handles the rest.
In this article, we'll provide a comprehensive overview of Costway dropshipping. By the end, we'll understand how to jumpstart our dropshipping business with this supplier.  
What Is Costway Dropshipping?

Dropshipping is a low-cost and high-reward business model. Through this venture, we can serve customers globally without needing to maintain a physical inventory.
In the dropshipping business model, we rely on a supplier to provide the products we sell in our online stores. Here is how dropshipping works:
A customer places an order in our online store

The dropshipper provides the order details and shipping information to the supplier 

The supplier fulfills the order and ships the product directly to the customer
By partnering with a reliable supplier, we can offer a seamless experience to our customers and ensure the timely delivery of their orders. On that note, one of the most highly respected dropshipping suppliers is Costway.
As such, Costway dropshipping offers a wide selection of high-quality products at competitive prices, allowing us to consistently offer our customers value for money.
The Advantages & Disadvantages Of Costway Dropshipping
Now, let's evaluate the advantages and disadvantages of Costway dropshipping. Here are the pros and cons of sourcing products from this supplier:
Advantages
8000+ products

Fast & reliable shipping

AutoDS partnership

VIP deals & discounts
With over 8000 products to dropship online, sourcing from Costway can conveniently lead us to our next winning items. The platform's fast and reliable shipping also allows us to reach greater audiences worldwide.
On top of that, we can partner with AutoDS to optimize different aspects of Costway dropshipping, like product imports. With AutoDS, we can save time importing products from Costway's website to our online stores by automating the process. All in all, we can score quality and affordable products from Costway quickly.
Disadvantages
Logos on packages 

VIP membership is not compatible with the dropshipping program
One drawback with Costway dropshipping is that the company's logo appears on the packages. Although most customers don't look at this, we can try to negotiate with Costway regarding this issue. Otherwise, we can focus on branding our online store and extend exceptional customer service to earn better brand recognition.
Additionally, while Costway offers VIP deals and discounts to its members, this membership is incompatible with the dropshipping program. Despite this, utilizing the Costway dropshipping program enables us to maximize the potential of our business.
Costway Shipping & Return Policies

Costway ensures that every customer experience is beyond satisfactory. Thus, the company extends practical shipping and return policies. As such, we can extend these policies to our customers.
Primarily, this supplier has a 90-day return period for damaged or defective items without any additional fees. Subsequently, customers who find their orders unsatisfactory may return the products with corresponding shipping fee deductions. All in all, Costway's customer care offers great support, so we can easily reach them for returns.
Meanwhile, free shipping applies on all orders placed on Costway online. In fact, items sourced from US-based warehouses can deliver orders in two to five days.
Besides that, Costway provides tracking numbers via email for customers to get updated on the delivery status. The provision of real-time tracking improves the customer experience and reduces inquiries about estimated delivery dates.
How To Start Dropshipping From Costway
Alright! Let's learn how to establish our Costway dropshipping business. Without further ado, here are the seven steps to start dropshipping from Costway:
Next, we'll cover how to do each step.
1. Costway Product Research: Find Trending Items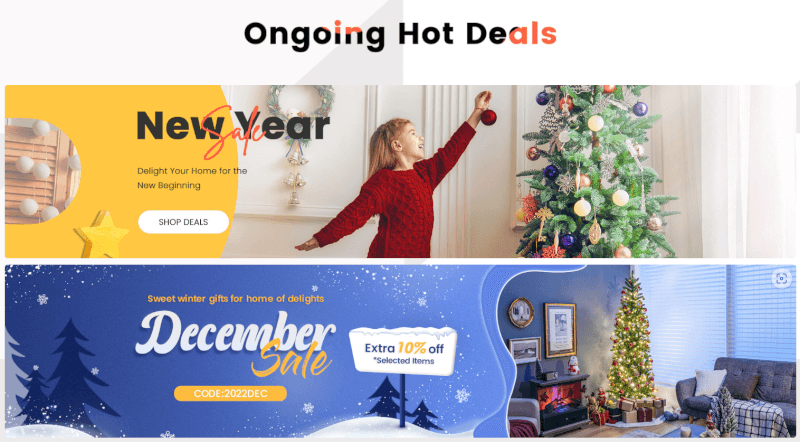 To kick off our Costway dropshipping business, we need to find trending products. To achieve this, we must thoroughly conduct product research. With that said, product research allows us to identify items according to the latest trends and consumer demands.
Consequently, we can maximize our dropshipping sales and satisfy our customers' needs. So, here are key product research methods to help us jumpstart our business:
AutoDS Product Research Tool

Seasonal Deals 

Sales & Deals Section 

Costway Membership 

Costway Best Seller Page 

AutoDS Blog & YouTube Playlist
One of the best product-finding methods is using the AutoDS Product Research Tool. With this tool, we can search for millions of products from Costway and add them to our selling channels in just one click. Plus, we can uncover insights about products' potential profit, seller links, FB ad examples, and more.
Meanwhile, we can explore Costway's Seasonal Deals section at the top of its website. It highlights holiday sales and trending products for the current season, such as Black Friday, Christmas, and more. Thus, we can stay up-to-date on what items have high demand and plan our product listings accordingly.
In addition, the Sales and Deals Section highlights ongoing hot deals, clearance sales, and other perks. We can also access best-selling product recommendations through the Costway Membership.
Moreover, Costway has a Best Seller Page, where we can get product ideas from frequent purchases and high-volume sales. Of course, we can't forget to mention the AutoDS blog and YouTube playlist that gives us top-selling product trends to dropship.
To give us an overview of Costway's top dropshipping products, here are our top five picks:
Geometric Glass Coffee Table 

Standing Outdoor Heater

Folding Hinged Room Divider 

Bamboo Towel Bar

Electric Steam Mop
Next, let's explore the Geometric Glass Coffee Table from Costway.
Geometric Glass Coffee Table

Undoubtedly, the geometric glass coffee table is a versatile and attractive piece that will draw customers to our stores.
This Costway dropshipping product is made of tempered glass and features a unique design. Its easy assembly and ample display space make it a valuable addition to any area, allowing us to set a profitable price when selling it.
2. Create A Store On A Selling Channel

After picking potential products to dropship, it's time to choose a selling channel. In essence, a selling channel is a marketplace or a customizable website where we offer our Costway dropshipping products to customers.
Online marketplaces are existing platforms that allow us to set up our storefronts and sell our items. Interestingly, marketplaces have high organic traffic but fewer customization options. Also, market competition on these marketplaces is relatively tight, so we need to build top-caliber product listings to remain competitive.
On another note, eCommerce websites let us build our brands from scratch through their customization features. However, these websites don't have organic traffic, requiring us to incorporate effective marketing techniques to attract customers. By investing in the right promotional tools, we can reap the benefits of getting increased sales.
With that said, here are the most converting selling channels where we can offer trending Costway dropshipping products:
Ultimately, AutoDS partners with us in automating our Costway dropshipping processes and integrates with all these selling channels. As a result, we can save time and multiply our profits.
3. Import Costway Dropshipping Products To Your Store
Now, it's time to add Costway dropshipping products to our selling channels. Manually importing products is inefficient, especially when dealing with bulk items to be added. So, our best option is to utilize automatic import methods to establish our product listings with minimum effort and time.
Notably, AutoDS provides four easy-to-use automatic importing methods:
One-Click Importer

Single Product Uploader

Multiple Product IDs/URLs

Bulk Importer
To illustrate the simplicity of these methods, let's walk through the process of importing an item using the single product uploader.
Single Product Uploader

The single product uploader allows us to quickly add a single item to our store. Here's how it works: First, find a product from Costway's website that we want to sell. Then, copy the item's URL or ID from the product page.
Next, go to the AutoDS platform and click 'Add Products' on the left sidebar. Then, select the 'Single Product' button. In the dialog box that appears, paste the product URL/ID and click the 'Edit Now (Quick)' button.
AutoDS will then copy the product details from Costway's website. When the transfer is complete, the product will be available as a draft in the AutoDS platform.
We can then optimize the product by setting SEO-friendly titles, descriptions, tags, images, and more. This will make the product more professional and help it rank higher in customer searches.

Once we're finished optimizing the product, we can save the changes and import the product by clicking the 'Save and Import' button. The product will then be live in our dropshipping store, available for customers to purchase and generating profits for us.
4. Promote Your Dropshipping Business

Ultimately, our goal is to differentiate our business from competitors in the eCommerce industry. To attain this, we must implement effective marketing strategies to help our store stand out. Some promotional methods to improve our brand visibility and increase sales conversions include:
Shopify/Wix/WooCommerce
Facebook
Buy & Sell groups

FB Promotions
eBay
It's important to keep in mind that investing in effective marketing strategies can help us increase brand visibility and attract more traffic to our store. By doing so, we can achieve greater success and higher sales conversions.
5. Fulfill Customer Orders Quickly

Once we start receiving orders, it's crucial that we fulfill these demands promptly to keep customers satisfied with our efficient service. There are different ways to fulfill orders for our Costway dropshipping venture:
Manual Order Fulfillment

Automatic Orders 

Fulfilled by AutoDS
Essentially, manual order fulfillment means manually purchasing orders from Costway. Then, we input the shipping and payment details individually. This can be time-consuming, especially if we have a high volume of orders to process.
To keep up with customer demands, it's important to use automatic fulfillment tools. In particular, AutoDS offers the Automatic Orders and Fulfilled by AutoDS features that provide faster and easier ways to process orders.
The Automatic Orders feature uses our buyer accounts, which are payment methods we've set up with Costway, to purchase orders. Plus, it provides real-time tracking updates in the AutoDS dashboard.
Meanwhile, Fulfilled by AutoDS is a 100% automatic order fulfillment service that processes customer orders using our auto-credits. Thus, we don't have to worry about maxing out our cards with large orders. It also has a one-click return button for easy return requests on Costway and provides live tracking updates to customers.
By using one of these fulfillment methods, we can ensure that customer orders are processed efficiently and effectively. All in all, the automatic order fulfillment methods enable us to serve customer orders automatically without the need to go back and forth on different platforms.
6. Keep In Touch: Offer Excellent Customer Service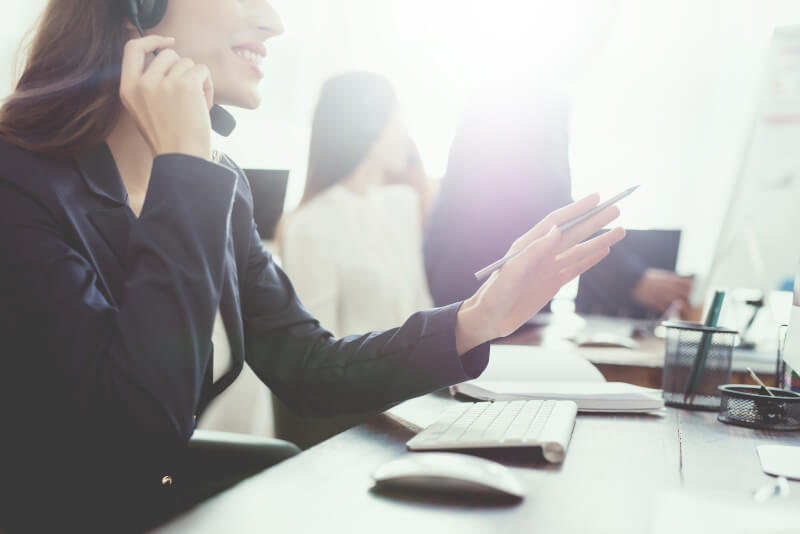 Without a doubt, providing excellent customer service is essential to the success of a Costway dropshipping business. The way we treat our customers reflects the quality of our business. Hence, it's important to offer the best possible support to ensure they are satisfied with our service.
There are several ways to offer customer support, including:
Live chat

FAQ page

Ticket submission

Email

Phone
It's worth noting that providing exceptional customer service doesn't end after the sale. To ensure that our customers are satisfied with our service, we should continue to offer support and assistance even after they make a purchase. By doing so, we can build long-term relationships with our customers and strengthen the reputation of our business.
7. Automate Your Costway Dropshipping Business

Our path to Costway dropshipping success is not complete without business automation. As such, the benefits of automation extend beyond just product imports and order fulfillment. Therefore, AutoDS offers additional automation tools that can help us efficiently manage our stores and free up time for other aspects of our business:
Price/Stock Monitoring

Price Optimization

Automatic Tracking Updates

Advanced Image Editor

One-screen Inventory Management

and much more!
By automating repetitive tasks, we can focus on growing our profits and scaling our business. Finally, if we want to succeed in the dropshipping industry, we need to use the right tools, such as business automation, to scale our business quickly.
Frequently Asked Questions
Is Dropshipping From Costway Legal?
Yes, Costway dropshipping is legal. As long as you offer legal and legitimate products, you don't have to worry about legal issues. To verify the list of products you must avoid selling, check out the VeRO guide.
What Selling Channels Work With Costway Dropshipping?
Costway dropshipping works with several eCommerce websites and online marketplaces. To mention the best options, you have Shopify, WooCommerce, Wix, eBay, Facebook Marketplace, and Facebook Shops.
What Are The Best Products To Dropship From Costway? 
Undeniably, Costway houses the best dropshipping products that can give you massive profits. You can dropship the Geometric Glass Coffee Table, Standing Outdoor Heater, Folding Hinged Room Divider, Bamboo Towel Bar, and Electric Steam Mop, as these are best-sellers from Costway.
Conclusion
Congratulations, we've completed our guide on starting a Costway dropshipping business! Now, it's time to start our eCommerce adventure and work towards significant profits.
As we grow our dropshipping empire, it's important to consider using automation tools like AutoDS. In this way, we can multiply our successes and streamline our operations.
As we continue our eCommerce journey, we can explore other dropshipping platforms that can help us scale our business. Here are some helpful insights to guide us as we begin dropshipping: