The jewelry industry in the United Kingdom (UK) continues to rise in terms of sales. As shown by Statista, about 36.60% of purchases account for people who spent at least 500 British pounds on jewelry in 2020. But, what makes jewelry a promising niche for dropshipping?

As in-demand dropshipping products, jewelry pieces are valuable and timeless. Therefore, they can be high-ticket items that will help us gain huge profits. Likewise, these versatile accessories are popular as gifts for any occasion.
So, to diversify our knowledge of these precious products, we'll discuss the step-by-step guide on how to dropship jewelry in the UK. Aside from that, we'll look at the best dropshipping suppliers to work with, as we expand our jewelry business in the UK.
Is It Worth It To Dropship Jewelry In The UK?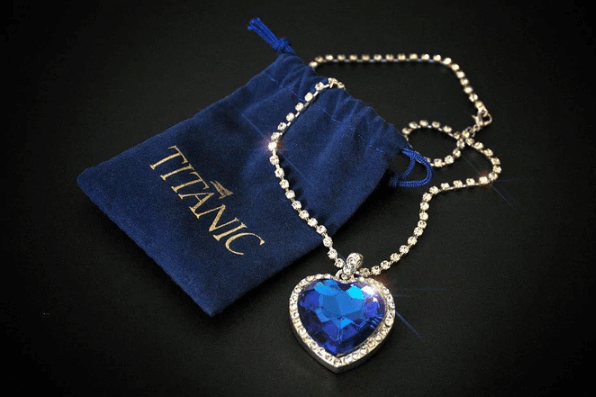 Before anything else, let's discuss the worthiness of dropshipping jewelry in the UK. Generally, jewelry pieces are profitable products. Due to their high values, we can set flexible prices when selling them.
Thus, when we partner the low-risk model of dropshipping with the jewelry niche, we'll easily maximize our profits. On top of that, the UK dropshipping market is less competitive. So, we can gain a competitive advantage by offering trending jewelry items.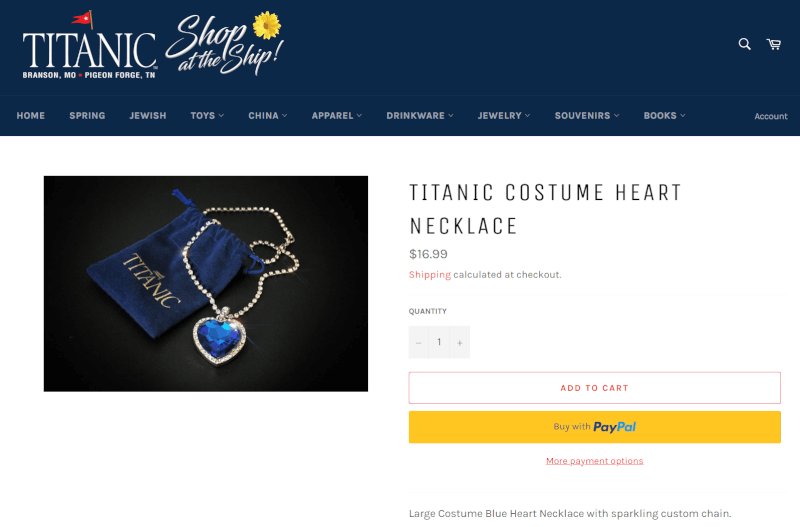 To demonstrate the profitability of dropshipping jewelry in the UK, let's take for example the Titanic Blue Heart Pendant Necklace. Upon thorough research, we found a Shopify store selling the necklace at £13.60 ($16.99), excluding shipping.
Meanwhile, an AliExpress shop offers the same jewelry piece at £0.01, excluding shipping. With this example, we'll gain a potential profit of £13.59, selling channel fees not yet added.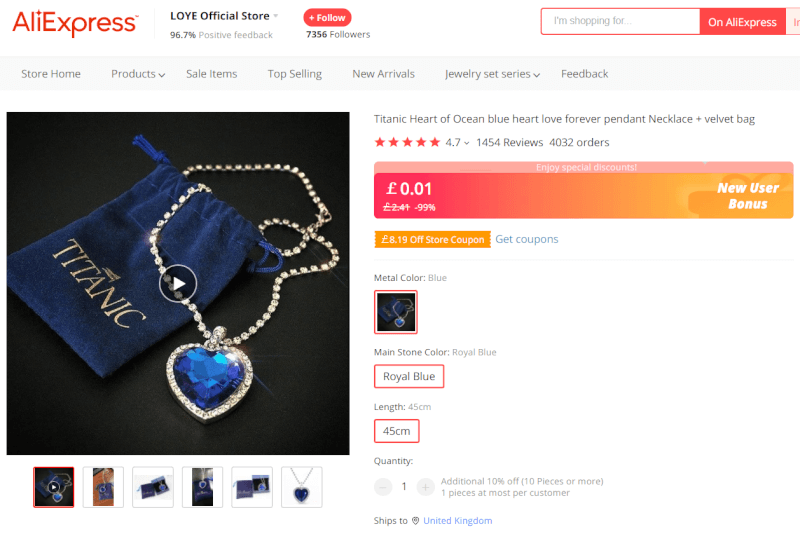 Now, that's a substantial profit from dropshipping a jewelry product. With that said, selling the right jewelry items in our online stores will result in high-profit margins.
Top 5 Jewelry Products To Dropship In The UK
So, what are the best-selling jewelry pieces that we can sell? Well, we're glad you asked! Here are the top five jewelry products to dropship in the UK:

Let's uncover the features of each jewelry item in the following sections.
1. Angel Wing Pendant Necklace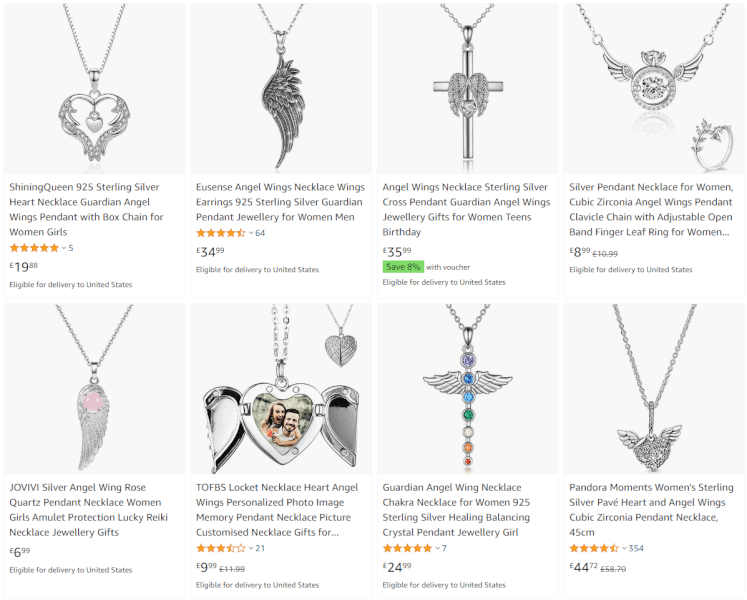 Are you seeking a perfect necklace to dropship in the UK? Worry no more, as we found the Angel Wing Pendant Necklace. Essentially, the angel wing symbolizes protection, harmony, and courage.
Thus, we can sell gold or silver variations of the Angel Wing Pendant Necklace. Additionally, we have half wing or full wings options that we can sell.
Moreover, some Angel Wings Pendants come with engraved texts or precious stones. Plus, the necklace is available in different chain lengths and styles. Lastly, selling this product will definitely attract people who love angel symbolism.
2. Forever Love Heart Pendant Necklace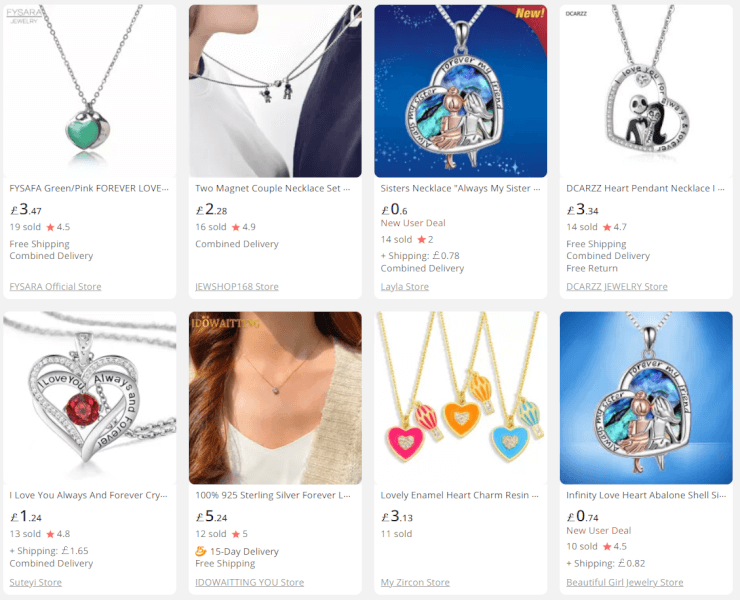 Undoubtedly, a necklace can be an expression of love or friendship. That's why our next trending jewelry item is the Forever Love Heart Pendant Necklace. This dropshipping product is a perfect gift for our loved ones.
When selling this necklace, remember to offer various engravement styles. Aside from the solid heart shape, we can also sell the locket-type necklace.
Furthermore, the forever love pendant can come with different birthstones for a more personalized look. Also, the necklace is available in gold or silver options.
Beginner's Tip: We can dropship matching necklaces, with half heart pendants, to signify a commitment between friends or lovers.
3. Crystal Drop Dangle Earrings
Our next jewelry pieces that are worth treasuring are Crystal Drop Dangle Earrings. With these chic jewelry pieces, ladies can level up their outfits of the day. As a result, these earrings are a top choice among women who like up-to-date fashion accessories.
Therefore, we should offer different earring styles, like the hook type. Other types of this product have chains that add to the dangle length.
In addition, the crystals come in several options. We can add emeralds, rubies, zircons, and other precious stones. Aside from that, there are earrings variations that contain a single crystal or multiple stones. Remember that we need to offer a diverse selection of earrings, so customers will find what fits them best.
Beginner's Tip: To complete the look, we can cross-sell the earrings by offering a coordinating pendant or ring.
4. Multi-Colored Bead Necklace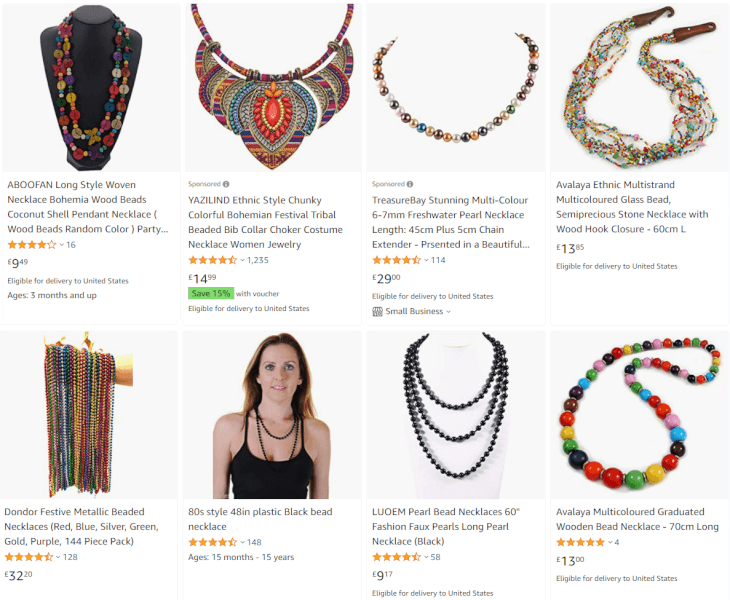 Another trending jewelry product to dropship in the UK is the Multi-Colored Bead Necklace. This trending product is composed of colored beads that exude a bright and summery feeling. So, dropshipping this item will attract trendsetters, as this is a unique accessory to match everyday wear.
Bear in mind that we can sell the bead necklace in different bead sizes and color combinations. Since this necklace is perfect for layering, we should offer different lengths and numbers of strands.
Besides that, the bead necklace is available in many styles, such as those that come with big stone pendants. Finally, dropshipping personalized bead necklaces that form one-of-a-kind patterns or shapes will surely attract accessory collectors.
5. Vintage Gold Rings Set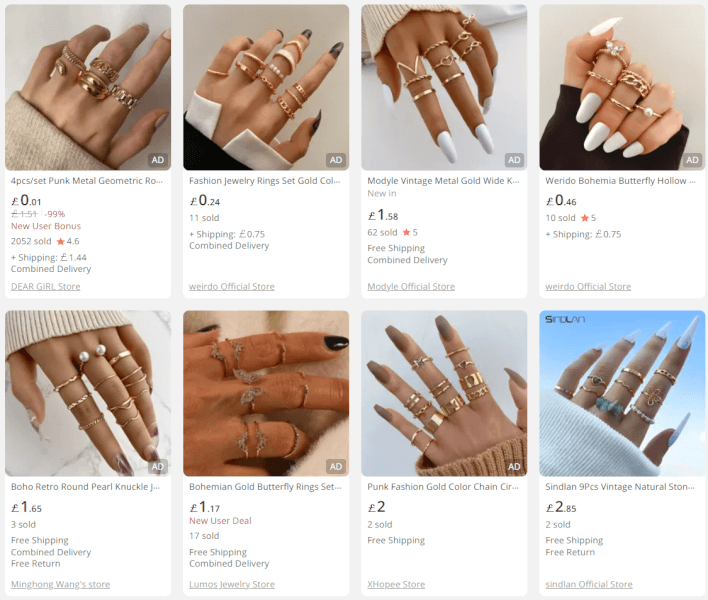 The Vintage Gold Rings Set is the fifth and last in-demand jewelry dropshipping item on our list. In general, many customers love the uniqueness and elegance that this ring set provides. Hence, this timeless jewelry piece is a best-seller among vintage enthusiasts.

Meanwhile, the gold ring set is available in various ring bands and styles. Also, the variations of rings in a set differ. For instance, there are solid gold bands that come in a combination of rings with pearls or crystals.

Additionally, when selling the gold rings set, ensure to provide different sizes for diverse customers. We can also offer a set with individual rings or different rings bonded together.

Beginner's Tip: To give more value to the Vintage Gold Rings Set, we can package it in a vintage-themed box.
8 Best UK Jewelry Dropshipping Suppliers
After discovering trending jewelry items, it's time to get them from reliable sources. While there are several top-notch options in the market, we'll cover the best dropshipping suppliers for our UK jewelry business:
Next, we'll explore the key reasons why we should start working with these top dropshipping suppliers.
1. AliExpress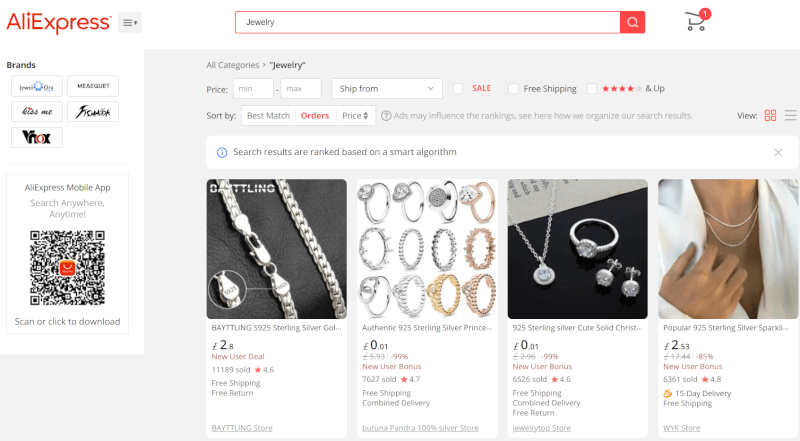 At the top of our list is AliExpress. This leading China-based dropshipping supplier provides the following benefits to our online business:
Dropship center

High-profit margin

Dropshipping friendly
When sourcing from AliExpress, we can find top jewelry products from millions of choices on its Dropship Center. Plus, we can analyze sales potentials and other metrics that will guide us to pick the best dropshipping items. With so many diverse jewelry items, we can easily scale our business.
Another reason to select AliExpress is the competitive prices of jewelry items. Thus, it allows us to set reasonable prices for valuable jewelry pieces, resulting in high-profit margins.
In addition, this jewelry supplier in the UK offers low taxes and competitive currency exchanges for dropshippers. Hence, it's one of the best dropshipping-friendly platforms in the eCommerce scene.
2. Amazon UK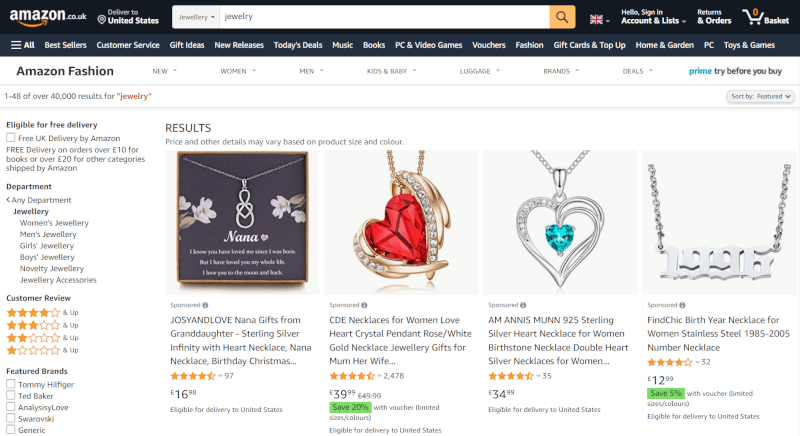 Amazon is another sought-after jewelry dropshipping supplier in the UK. As one of the most influential companies in the eCommerce industry, here are the advantages of integrating with Amazon:
UK warehouses

Diverse jewelry product catalog

Excellent customer service
To begin, Amazon is home to several domestic warehouses in the UK. As a result, UK customers can expect fast delivery of orders. Besides that, Amazon also extends international shipping from its domestic distribution centers.
Moreover, we can source high-quality jewelry finds from 100 million product choices on Amazon. Hence, the more diverse our product listings, the greater the chances of sales conversions.
On top of that, this UK dropshipping supplier extends excellent customer service. As such, its customer support team efficiently addresses issues with shipping, tracking, returns, and exchanges. For instance, it provides a 30-day return policy to its clients, which will surely satisfy our customers.
3. Banggood UK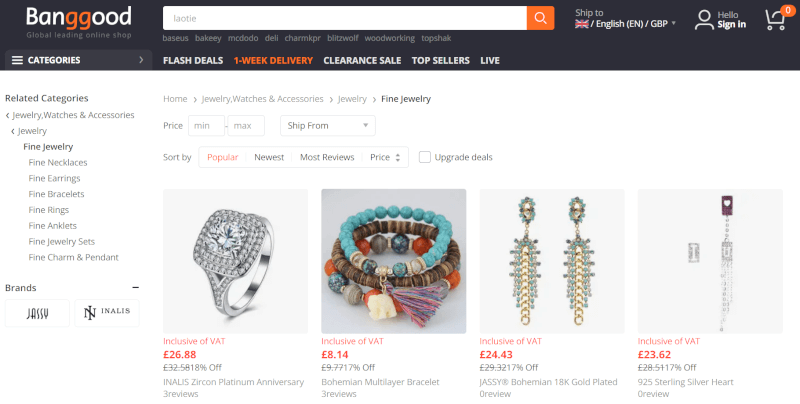 Coming in at the third spot is Banggood, another Chinese supplier offering a broad range of jewelry products to dropship in the UK. Here are more reasons to choose Banggood as one of our jewelry suppliers:
Dropshipping friendly

Fast shipping times

Perks and discounts
As a dropshipping-friendly supplier, Banggood provides a wide array of jewelry products to sell. In addition to being a one-stop-shop, this UK supplier offers low-cost items to dropshippers. As a result, we'll gain huge profits from sourcing jewelry items from Banggood.
The next advantage when working with Banggood is its fast shipping times. And with that, this UK supplier serves customer orders all over the world with its domestic and international shipping.
Above all, Banggood extends worthwhile perks to online sellers. For one, UK dropshippers can take advantage of free memberships, customized product suggestions, and a credit point accumulation system. Lastly, VIP dropshippers can enjoy up to 20% discounts and 9% cashback from sourcing jewelry products on Banggood.
4. eBay UK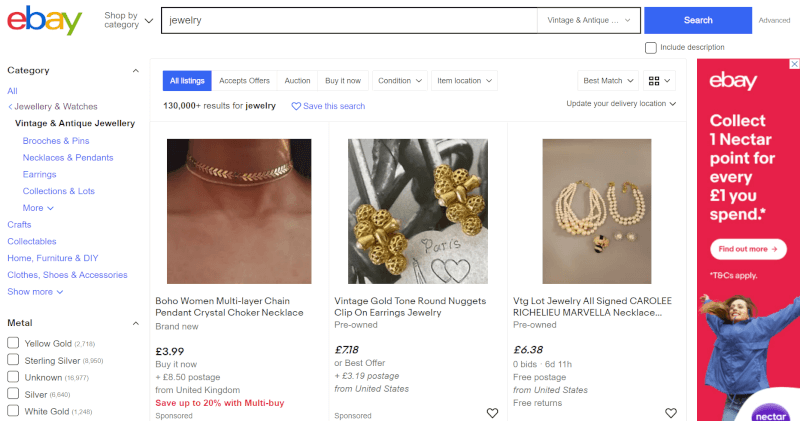 When we talk about the top UK dropshipping suppliers, eBay will definitely be on the list. This multinational platform serves dropshippers with these outstanding aspects:
Vast selection of jewelry items

Reliable shipping arrangements

Over-the-top customer service
Primarily, eBay has a vast selection of products, including in-demand jewelry pieces. Plus, it provides a feedback system that helps dropshippers find legitimate stores to source jewelry items. Being up-to-date with the latest jewelry trends, we can definitely gain massive sales from optimized product listings.
Moreover, eBay houses numerous shops that extend fast and free shipping to various regions, such as in the UK. With that said, we can cater to customer demands quickly, minimizing customer complaints.
In relation to that, eBay gives high regard to customer shopping experiences. Specifically, the platform aids sellers in tracking metrics, such as orders, shipping, returns, and other relevant concerns under one screen. Thus, working with eBay lets us run our UK dropshipping business efficiently.
5. Wayfair UK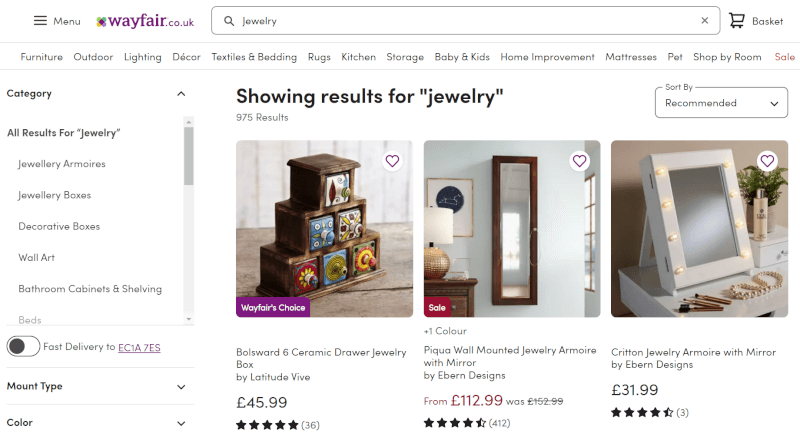 Next up, we have Wayfair, a dropshipping platform that was established by dropshippers for fellow dropshippers. So, here are the key features that Wayfair provides our online jewelry business:
UK warehouses

Thousands of suppliers

Membership advantages
Primarily, having domestic warehouses in the UK is a great advantage when dropshipping from Wayfair. Through these local distribution centers, we can ship UK customer orders in as fast as two days. Remember that when customers receive a fantastic shopping experience, we'll likely gain their loyalty.
Aside from that, Wayfair offers over 14 million products coming from about 11,000 stores. Therefore, we can source the best quality jewelry pieces from this wide range of items.
Subsequently, the MYWAY Program allows Wayfair to extend free shipping and other perks to its members. For instance, members can access unique product lines on Wayfair. So, dropshippers can maximize Wayfair's services through this membership program.
6. Costway UK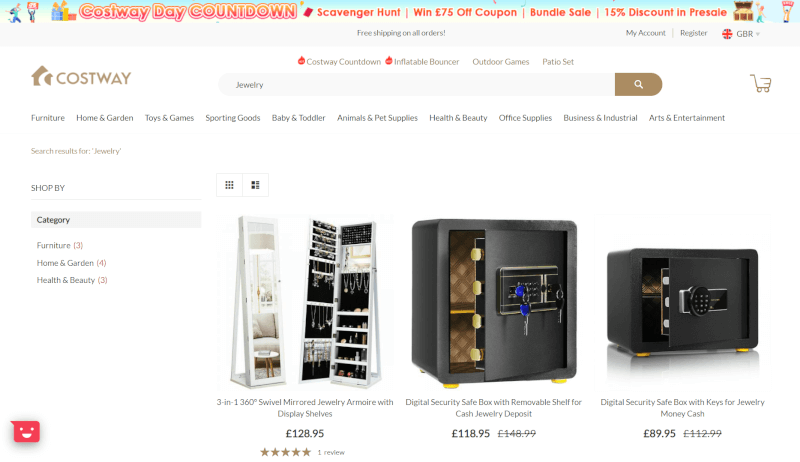 Our sixth reliable UK jewelry dropshipping supplier is Costway. As a competitive eCommerce platform, it allows dropshippers to enjoy the following advantages:
Vast product choices

UK warehouses

Great deals and offers
Essentially, Costway offers top-quality jewelry items at reasonable prices. Therefore, we can incur high profits from sourcing best-selling products on Costway. On top of that, Costway has about 8,000 self-branded goods on its website.
Fortunately, the presence of a domestic warehouse lets UK customers enjoy swift and free standard shipping. Most often, shipping takes about three to five days.
On top of that, Costway enables dropshippers to achieve huge profits with its great deals and offers. For example, we can get a 3% rebate on our dropshipping store sales. Thus, the higher sales that we acquire, the greater the profits that we enjoy.
7. VidaXL UK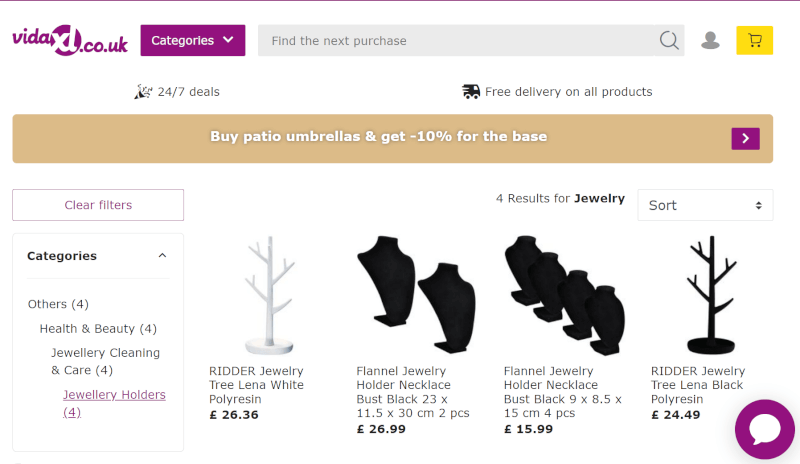 Next up, we have VidaXL. So, what makes this platform a perfect match for our online business? Here are some of the top reasons:
Reasonable prices

24/7 perks

Free shipping
In general, VidaXL believes that good quality products don't always have to be expensive. Therefore, this international retail organization offers affordable prices for its various product lines, including jewelry,
Likewise, we'll find 24/7 offers on VidaXL's website, where we can source great deals at lower costs. For example, the platform has auctions that can give us low-priced but high-quality jewelry products.
Lastly, most items on VidaXL have free shipping. That means that our UK customers will benefit from quick delivery times and free-of-charge shipping.
8. DHGate UK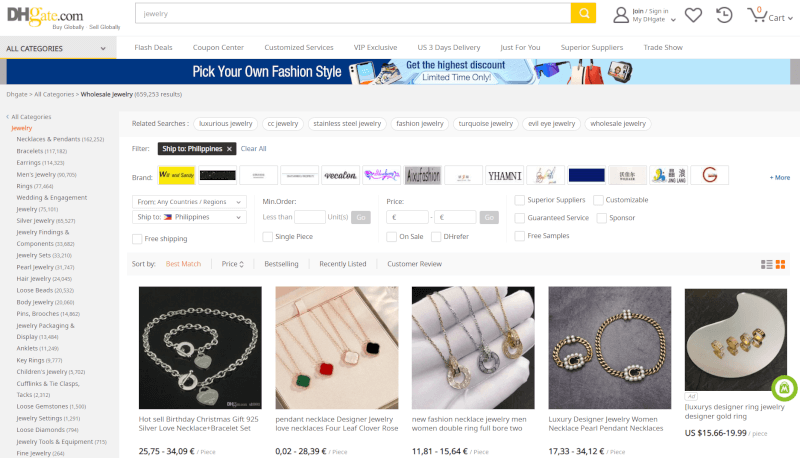 And to end off our list, DHGate is our last UK dropshipping jewerly supplier. As such, this dropshipping platform ensures that our online business gets the following benefits:

UK distribution center

Millions of product ideas

Buyer protection program
Primarily, DHGate has a UK office that manages UK customer orders. Additionally, these domestic centers allow us to ship orders in a few days.

Similarly, with over 30 million product ideas, we'll surely find the best jewelry additions for our selling channels. Also, DHGate ensures that we're getting the best quality from its website by sourcing items from their UK and US warehouses.

To wrap up, DHGate ensures that its buyers are safe and protected by providing a buyer protection program. With this program, the supplier guarantees secured payment methods, practical return periods, and other advantages. Therefore, DHGate offers us a great dropshipping service.
How To Dropship Jewelry In The UK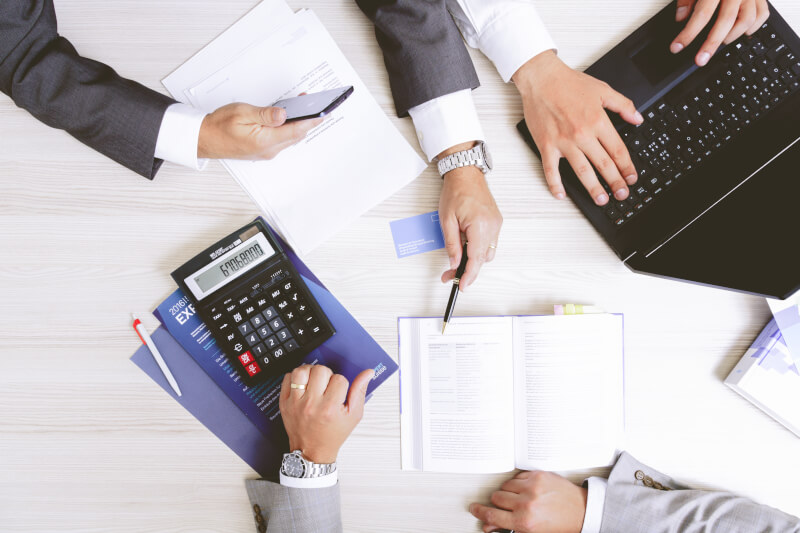 Now, how do we establish our jewelry dropshipping business in the UK? Before we can start selling online, we must adhere to the business regulations under UK laws.

In particular, the first decision you have to make is whether or not to register your business in the UK. Your country of residence is the primary factor that you need to consider when registering a business. Essentially, if you reside in the UK while running your dropshipping venture, it's advisable to register your business in the UK.

On the other hand, non-UK residents must consult with an accountant. Likewise, you need to seek professional advice regarding the necessities of registering a dropshipping business in the UK.

Also, you should understand how to pay UK taxes in relation to your business. Talking about taxes, there are several tax obligations that you have to fulfill in the UK:
Income tax

VAT

Customs duty
Bear in mind that before we start selling, we have to understand first how dropshipping works in the UK. Once we're ready to establish our UK dropshipping jewelry business, we need to undergo the following steps:
Let's jumpstart our UK eCommerce venture by finding the right jewelry items to offer our customers.
Step 1: Product Research
The first and most crucial step in starting a dropshipping venture is to find best-selling products. Although we know our niche is jewelry, we still need to search for in-demand jewelry products to dropship in the UK.
With that in mind, product research will help us strategize how to find trending items to offer in our stores. Plus, knowing the current market demands will help us attain massive sales.
With that said, here are the top ways to conduct product research:
AutoDS Product Research Tool

AutoDS Product Finder

Search for product trends on UK suppliers' websites

Spy on the competition

AutoDS blog

AutoDS YouTube playlist
Let's see how these techniques work for our product finding adventure.
AutoDS Product Research Tool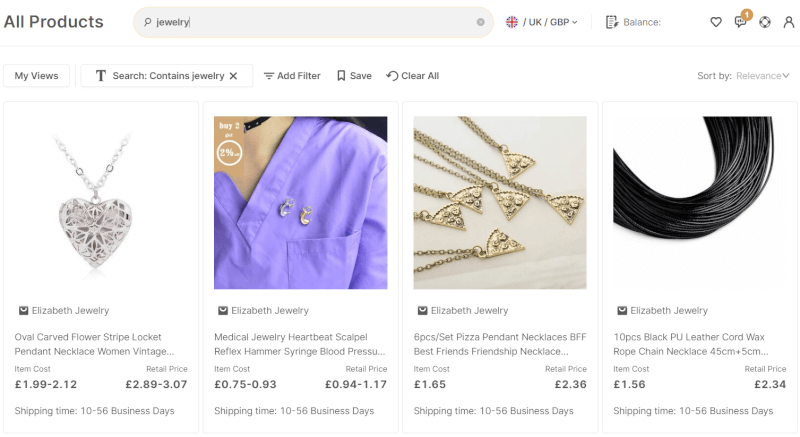 The AutoDS Product Research Tool is an all-in-one solution for finding top jewelry items in a few seconds. Since this dropshipping tool contains a database of diverse products from supported suppliers, we'll save time searching for items to dropship. Specifically, we can set filters, like suppliers, shipping times, price ranges, and more, for a more precise search.
Additionally, this is a free tool that dropshippers can utilize. Therefore, we can do away with the extra costs of using external software for product research. With comprehensive product ideas, we can easily grow our business in no time.
AutoDS Product Finder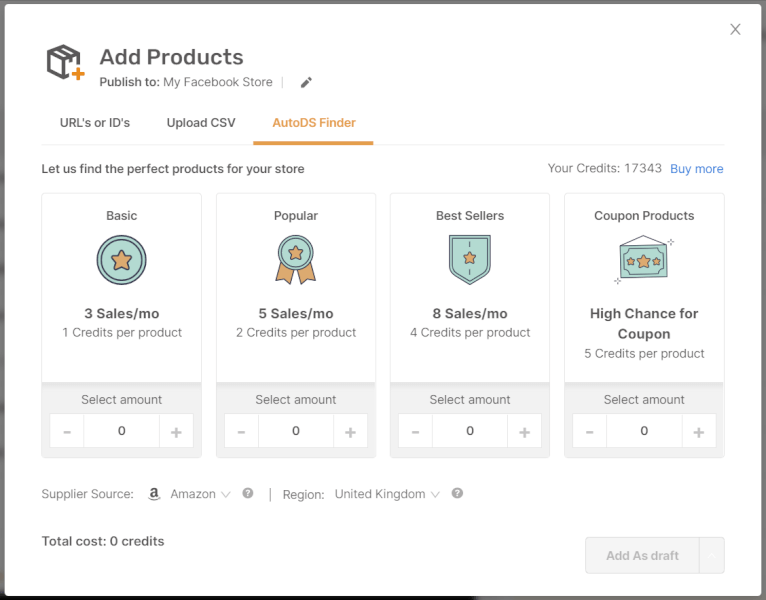 Likewise, the AutoDS Product Finder allows us to scan about 40,000 dropshippers to see what they're selling. In addition, this dropshipping program enables us to search for over one million items per day.
Moreover, the Product Finder lets us list top-selling products from multiple sources. Thus, landing our next winning jewelry item is a no-brainer with this tool.
Search For Product Trends On UK Suppliers' Websites
Another effective way of finding top jewelry products is by searching for trends on our UK suppliers' websites. We can also apply filters while searching, such as best sellers or new releases.
For instance, we can score recent top-sellers from Amazon UK's Movers and Shakers. Additionally, AliExpress offers its Dropship Center, where we can search for jewelry products with the highest market demands. By having all these choices of where to source jewelry items, we'll be able to expand our product listings tremendously.
Spy On The Competition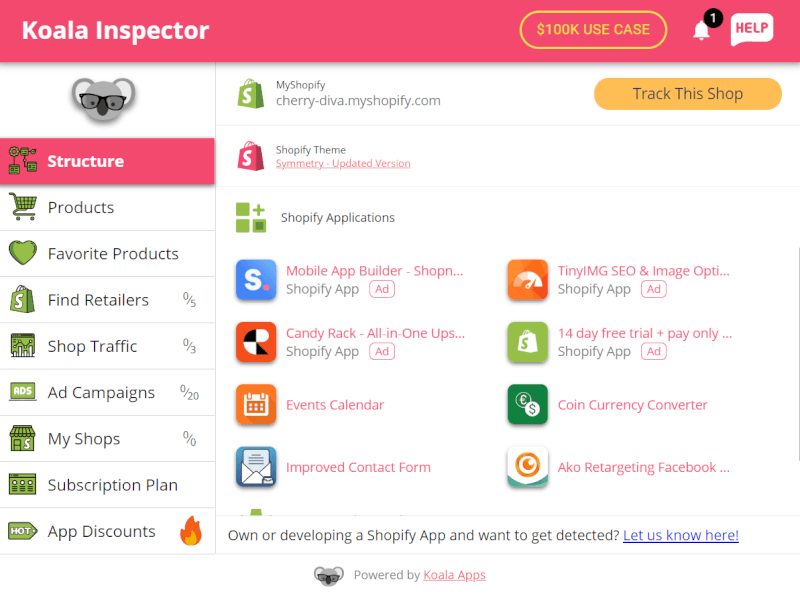 Apart from our suppliers, we'll also gain insights from our competitors. With that said, we can utilize spy tools to uncover what products work for other dropshipping businesses. In addition, we'll also discover other metrics that lead to their successes, such as marketing strategies, product sources, and more.
For example, we have the Koala Inspector to analyze Shopify stores. Using this spy tool, we can adapt and improve the best practices of other sellers for our UK dropshipping stores.
AutoDS Blog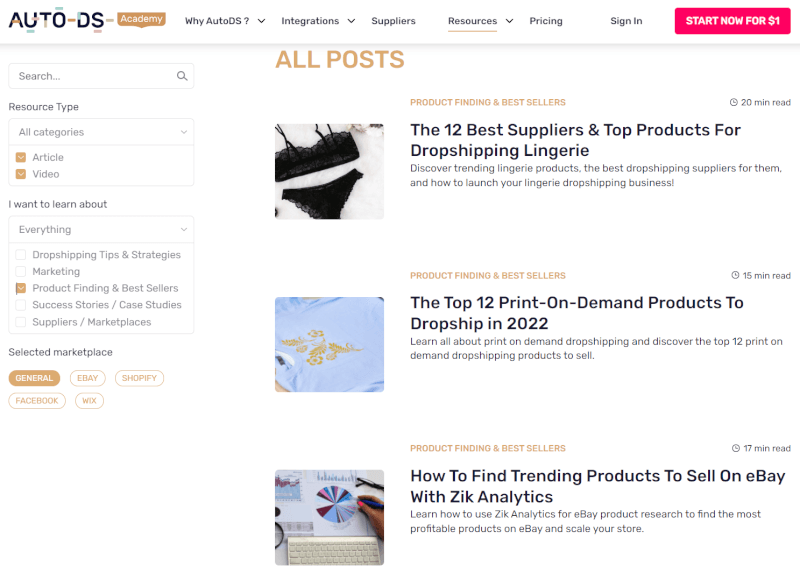 Besides the dropshipping tools that we can utilize, we'll also gain knowledge about trending items from the AutoDS blog page. Here, we'll find articles about the best jewelry pieces to dropship.
On top of that, we'll also find eBooks, courses, and other relevant content that will help us find our next best sellers. These materials are accessible for dropshippers and are constantly updated according to the current trends.
AutoDS YouTube Playlist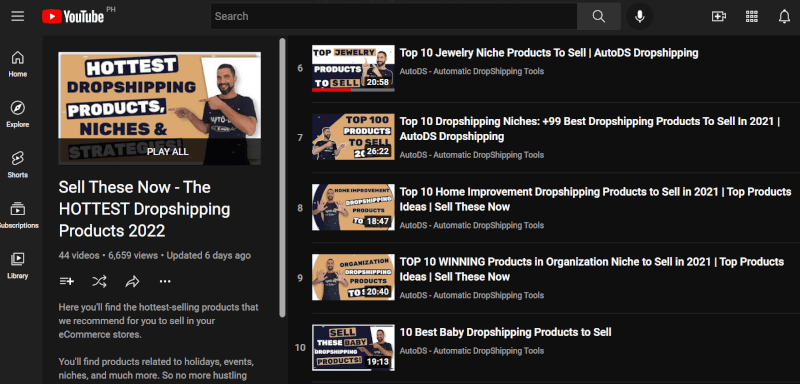 Finally, AutoDS has a dedicated YouTube playlist for the hottest dropshipping products to sell. On this playlist, we'll see top product suggestions for our dropshipping stores.
Moreover, it contains trending product recommendations, including top jewelry products to sell. By having different sources of product ideas, we'll surely expand our market reach worldwide.
After we research the top trending jewelry products to sell in the UK, we can summarize our ideas and narrow down our choices. With the help of the AutoDS Product Research Dropshipping Spreadsheet, we'll be able to analyze and choose jewelry pieces with high-profit potential.
Step 2: Find A UK Jewelry Supplier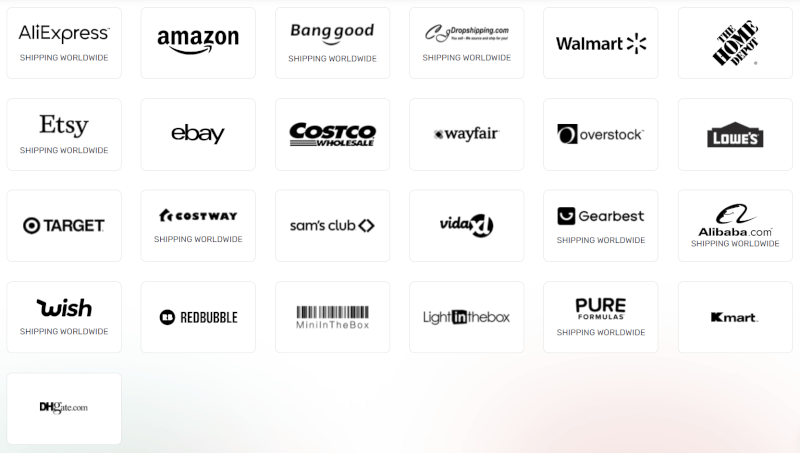 After we find top jewelry products to dropship in the UK, it's time to pick a reliable source for these items. When selecting a UK dropshipping supplier, here are the crucial considerations that we have to keep in mind:
Competitive prices

Clear business policies

Local warehouses

Wide

product range for our niche 

Positive customer reviews

Great customer service
Now, how do we find a UK supplier for our dropshipping business? For one, AutoDS supports 25+ dropshipping suppliers that we can integrate with. Likewise, we can refer to the top eight UK dropshipping suppliers in this article.
Bear in mind, that not only do we need to find reliable UK dropshipping suppliers, but we have to work with multiple platforms to maximize our sourcing. With that said, here are the advantages of working with multiple UK dropshipping suppliers:
Vast selection of jewelry products

Smaller delays in shipping

Competitive advantage

Increased business relations
All in all, our dropshipping suppliers are our partners in achieving business success. As such, we must pick only top-grade suppliers that can provide us with high-quality products and services.
Step 3: Choose A Selling Channel For Your Store

Besides trending products and their reliable sources, we also need to work with excellent selling channels. As such, a selling channel is an online platform where we import and offer our jewelry products to our customers.
In general, we have two types of selling channels, which are marketplaces and customizable websites. Marketplaces are established websites where we can directly add our products. On another note, customizable websites enable us to optimize our storefront from scratch, which includes unique domain names.
Particularly, a widely-used marketplace in dropshipping is eBay. Meanwhile, Shopify and Wix are popular customizable websites that allow us to build our stores.
When selling on eBay UK, we have to pay selling fees in order to optimize our stores. Nonetheless, there's already a massive amount of organic traffic that pulls customers to our UK dropshipping jewelry stores. Meaning, we don't need to invest in marketing from the get-go.
Moreover, Shopify UK has no organic traffic. Therefore, we need to incorporate marketing strategies to help us attract a greater audience to our online jewelry stores. On a good note, Shopify allows us to fully customize our stores, helping us build our brand.
Furthermore, Wix UK is a versatile website builder that allows us to create one-of-a-kind pages for our UK dropshipping store. However, Wix has no organic traffic and requires monthly website fees. Nevertheless, the platform has no selling limits, so we can add as many products as we want.
Finally, Shopify and Wix help us scale with customization. Plus, with the right marketing efforts, we can bring traffic to our stores in no time. So, regardless of the selling channel we utilize, it's crucial that we maximize our global audience reach by optimizing our dropshipping stores.
Step 4: Import Jewelry Products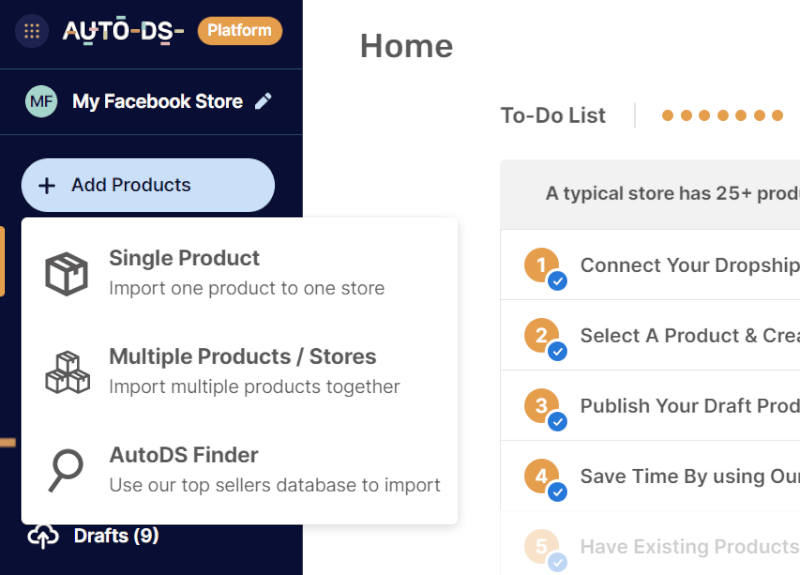 Now that we have the source and selling channel for our jewelry products, the next step is to import them. Generally, we can either manually or automatically import products to our dropshipping stores.
With manual importing, we have to individually copy product information from the supplier's website. Then, we need to input them one by one in our selling channel. When we're dealing with numerous product imports, this process is time-consuming.
Thus, we can utilize dropshipping automation software to facilitate the import process on our behalf. With the automatic product importing method, we can save ourselves from manual work. Plus, automatic imports minimize errors in data.
With that said, AutoDS provides us with leading automatic importing methods. As such, these techniques help us significantly save time and effort when establishing our product listings:
One-click Importer

Single Product Uploader

Multiple Product IDs/URLs

Bulk Importer
Let's illustrate one of the fastest means of importing multiple jewelry items at once – the bulk importer.
Bulk Importer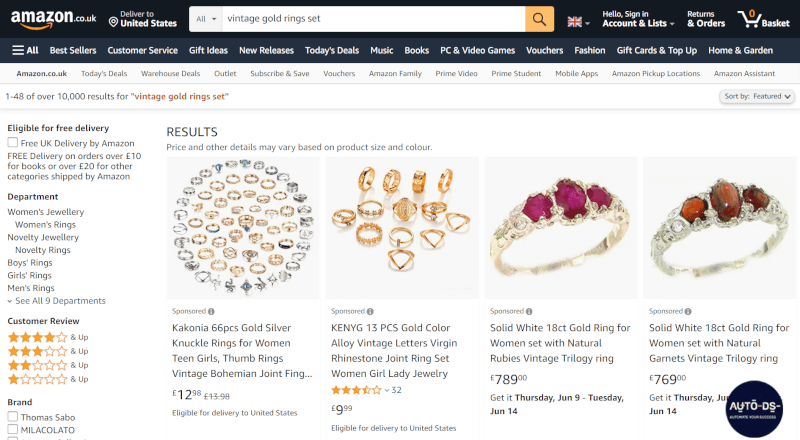 The bulk importer allows us to list several jewelry products at the same time through a CSV file that contains all product details. Before we go forward, we need first to install the AutoDS Dropshipping Helper extension.

To start, enter your supplier's website and search for the jewelry items you want to import. Then, click the AutoDS extension icon on the lower-right corner of the screen.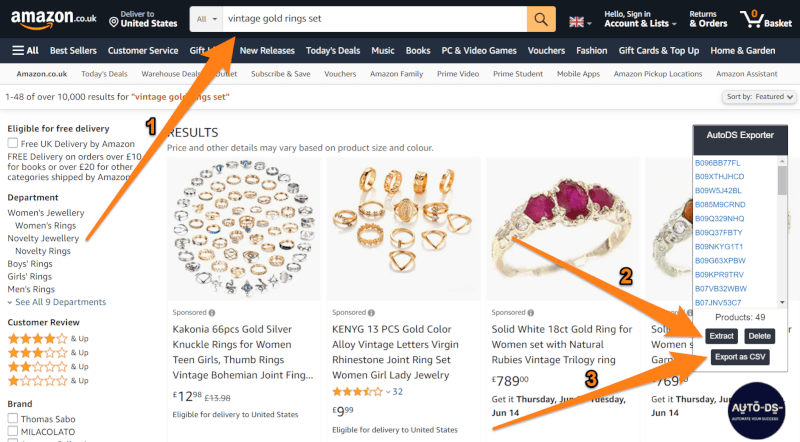 After doing so, click the 'Extract' button on the dialog box. At this point, all product IDs will appear on the dialog box. Proceed with the import process by clicking the 'Export as CSV' button to download the CSV file containing the product details.

Now, go to the AutoDS platform and click 'Add Products' on the left sidebar. Next, choose the 'Multiple Products/Stores' option.

In the dialog box that pops up, click 'Upload CSV' at the top section. Then, choose the CSV file from your computer. Alternately, you can conveniently drag and drop the CSV file into the dialog box.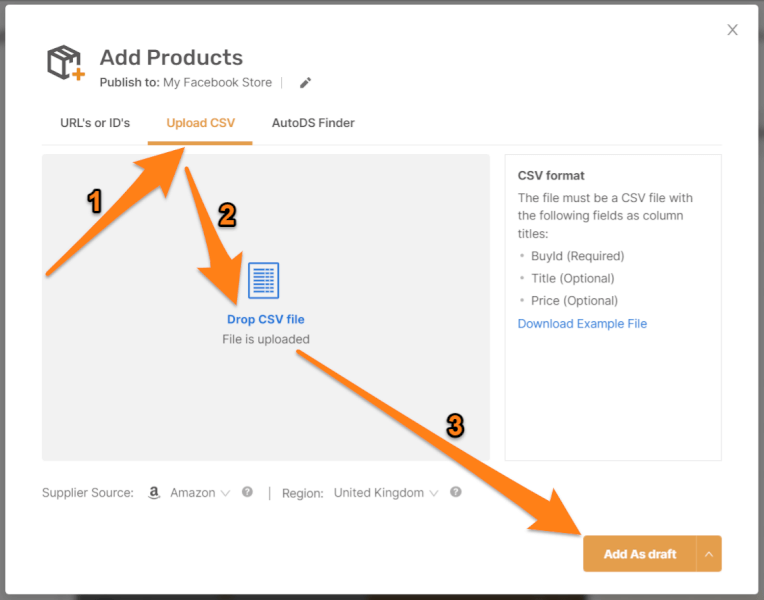 By clicking the 'Add As Draft' button, all products inside the CSV file will move to the 'Drafts' section of the AutoDS platform. After the products are complete as drafts, you can start optimizing them by setting relevant information. For instance, you can assign clear and direct product titles, descriptions, and other important data.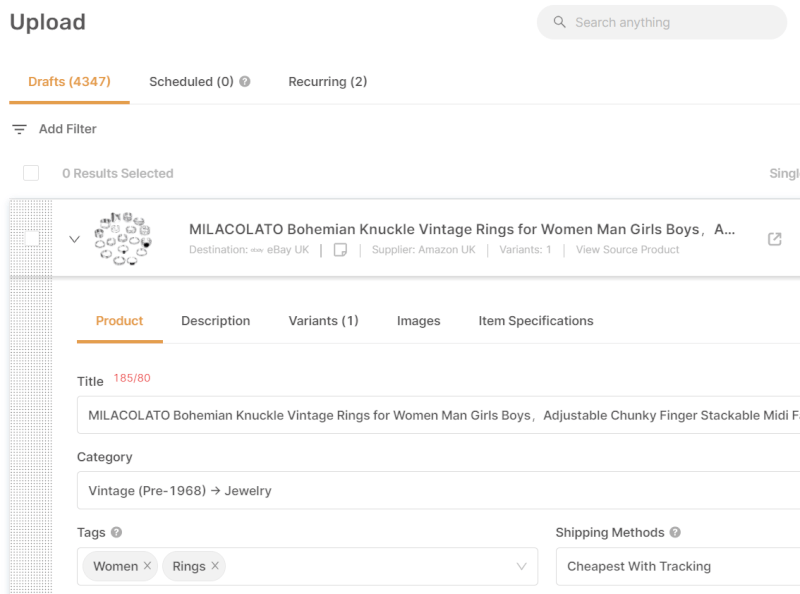 When the optimization is complete, click the 'Save' button to apply the changes. If you're ready to import the jewelry products to your selling channel, click the 'Import' button.

Now, your jewelry items are available in the 'Products' section of the AutoDS page. Likewise, these dropshipping products are now ready for purchase in your selling channel.
Step 5: Market Your UK Dropshipping Store
Now that our products are starting to sell, we need to maximize our audience reach by utilizing effective marketing strategies. There are free and paid marketing options, depending on our budget and target audiences. Even with paid marketing, our initial expenses can be compensated with substantial sales in the long run.

Next, we'll discuss the most popular marketing methods on the different selling channels.
Wix UK and Shopify UK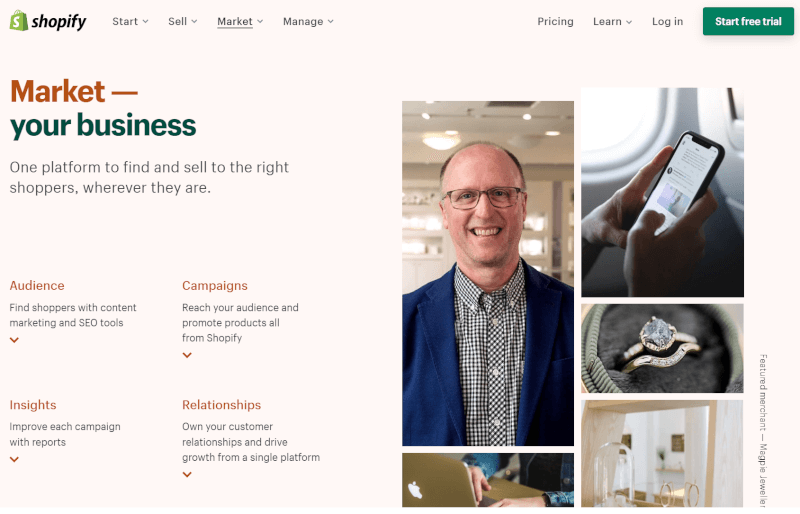 Since Wix and Shopify don't have organic traffic, we need to incorporate active marketing techniques. So, when selling on these platforms, we can utilize the following marketing methods:

Influencer Marketing

Content Marketing

Email Marketing
For influencer marketing, we can invite famous social media personalities to try out and review jewelry pieces. Because of their wide market influence, they can entice people to buy our items. When people see the actual benefits of our products, they are likely to take interest and buy the items themselves.

On the other hand, content marketing utilizes the creation of quality content on blogs. Through this marketing technique, viewers can find our pages by searching relevant keywords. Thus, increasing the traffic on our websites.

Finally, another way to establish a customer base is email marketing. One of the easiest ways to do so is through newsletter subscriptions that collect customer details, such as email addresses. Then, using the email database, we can send out promotions. As a result, these special offers attract viewers to convert into buyers.
eBay UK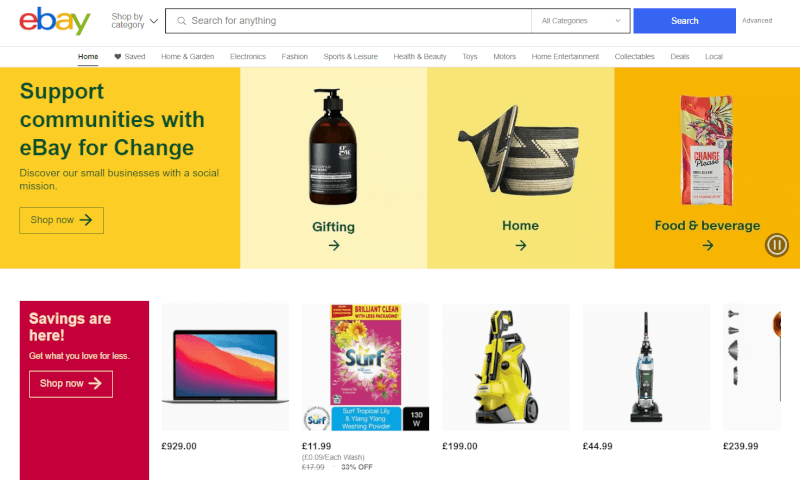 As a vast marketplace, we have to be steps ahead of our competitors. Hence, eBay UK has the following proven ways of marketing our products:
eBay's Promoted Listing Standard places our ads throughout its network. When customers' clicks convert into sales, that's the only time we have to pay for the ads.

Meanwhile, the Promoted Listing Advanced lets us compete at the top search results on eBay. Additionally, we pay for every time that a customer clicks our ads. With these effective eBay marketing methods, we can stay ahead of the competition. 
Step 6: Order Fulfillment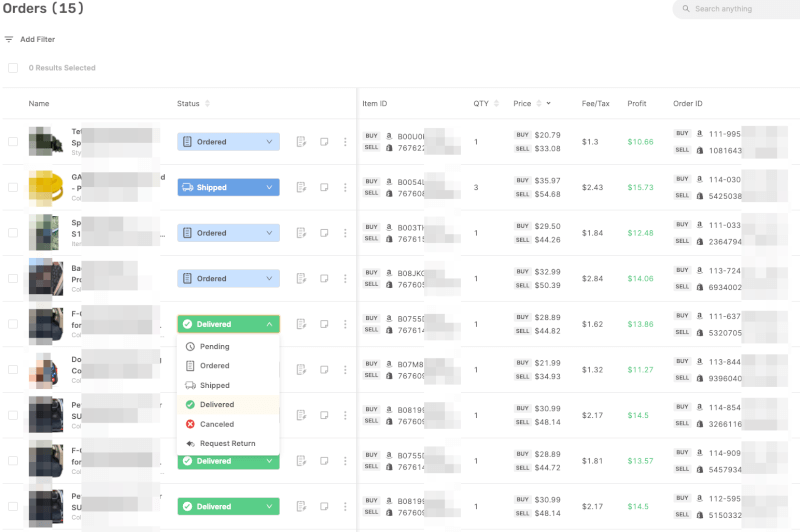 The sixth step in running our UK jewelry dropshipping business is to immediately fulfill customer orders as they come. Essentially, there are two ways to fulfill customer demands: manually and automatically.

With the manual order fulfillment method, we need to purchase the jewelry item from the supplier's website. Then, we input the customer's shipping details manually. Afterward, the supplier ships the order directly to the buyer.

On the downside, manual fulfillment can lead to discrepancies in the information we input. Also, it is a tedious process, especially when we start receiving a bulk of daily orders.

So, to manage orders more efficiently, we can automate the order fulfillment method. And, as a top dropshipping platform in the market, AutoDS offers straightforward automatic order fulfillment ways:

Automatic Order Fulfillment

Fulfilled by AutoDS
AutoDS' automatic order fulfillment allows us to substantially save time by automatically processing customer orders from our UK dropshipping suppliers. Plus, it enables us to get real-time updates of tracking details through the AutoDS dashboard.

On the other hand, Fulfilled by AutoDS is a 100% automatic order fulfillment service. Moreover, the feature eliminates quantity limits since it utilizes our auto-order credits to order as many products as we want. Aside from that, this fulfillment method eases customer returns with its one-click return button that processes return labels for us.

With these excellent automatic order fulfillment methods, we can now sleep soundly at night, knowing that our business is always up and running. Finally, our dropshipping jewelry business in the UK will be a significant source of huge profits. 
Step 7: Customer Service
Even after successfully fulfilling customers' orders, our task as dropshippers doesn't end here. As such, we must extend outstanding after-sales support to our buyers. This way, we can ensure that our customers are satisfied with the products and services we offer them.
Notably, we should provide tracking updates, answer queries, address return/refund requests, and give attention to other vital issues. Remember that customers feel more appreciated when their concerns are addressed timely.
For instance, AutoDS has a superb eBay Customer Support Management System that collects all customer messages under one screen. Such a feature allows us to monitor queries efficiently since we no longer have to log in to our eBay account and check our inbox.
Furthermore, gaining customers' satisfaction also means earning their trust. With that said, customers' loyalty will help our business thrive for a long time.
Increase Your Profit Margins With Business Automation
Earlier; we discussed automated product importers, product research tools, and order fulfillment methods. Aside from these services, AutoDS provides us with even more automation features to help us scale our UK jewelry dropshipping business:
In addition, we have the VeRO protection system that warns us when importing prohibited jewelry products to our stores. Remember that we're not allowed to dropship Intellectual Property protected products, including some pieces of jewelry. So, this protection system helps us be aware that we're importing illegal items, saving our business from legal sanctions.
Moreover, our dropshipping success doesn't only depend on business automation. With that in mind, we can further scale our eCommerce endeavor if we have comprehensive knowledge of how dropshipping works.
Likewise, obtaining high-profit margins is a combination of working with the right platforms, having diverse product listings, and automating our business processes. Finally, when we can balance all these factors, we'll surely expand our business in no time.
Frequently Asked Questions
Is Jewelry A Profitable Dropshipping Niche?
Yes, jewelry is a profitable dropshipping niche because these products are high-valued. Therefore, we can set reasonable prices and attain high-profit margins.
Where Can I Find UK Jewelry Dropshipping Suppliers?
You can find UK jewelry dropshipping suppliers from the 25+ AutoDS supported suppliers. Similarly, we can work with outstanding UK dropshipping suppliers, such as AliExpress, Amazon UK, and Banggood UK. 
What Are The Best Jewelry Dropshipping Products? 
Among the vast selection of jewelry dropshipping products, the most in-demand ones include the Angel Wing Pendant Necklace, Forever Love Heart Pendant Necklace, and Crystal Drop Dangle Earrings.
Conclusion
Congratulations! You've acquired comprehensive knowledge on how to dropship jewelry in the UK! Plus, we now have trending jewelry pieces to dropship and excellent UK dropshipping suppliers to work with.
Now, we can continue expanding our market reach through effective marketing techniques. Likewise, scaling our business entails the utilization of automation tools and the acquisition of comprehensive dropshipping knowledge.
To top it all off, let these articles guide you as you grow your UK dropshipping venture: