Dropshippers venture into the clothing niche because of its constant demand for being one of life's essentials. We want to offer only the best apparel pieces to our audience. To ensure this, we must work with the best dropshipping clothing suppliers in the industry.
While many clothing suppliers exist, we want to pick only the most reliable ones. 
To help jumpstart your eCommerce clothing business, this article will go over the Top 21 Dropshipping Clothing Suppliers that you should work with. We will discuss why and how these top-notch suppliers are ideal for the success of our dropshipping careers in the clothes industry.
How To Choose Clothing Dropshipping Suppliers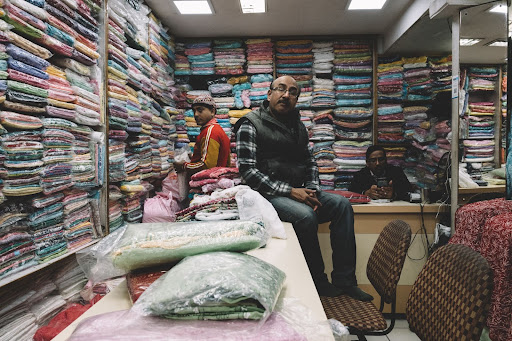 Dropshipping in the clothing niche starts with selecting the right suppliers. We must remember that there is an unlimited source of clothing in the market, but not all are good for our business.
We can source our clothing products from the following entities:
Retailers

Marketplaces

Wholesalers

Manufacturers

Private Suppliers

Print On-demand Suppliers

Boutiques
 We need to consider some factors when choosing suitable suppliers for our business.
First, we have to ensure that we pick suppliers that support dropshipping. But, keep in mind that while some retailers and marketplaces don't support it completely, it doesn't mean that we can't do it. At the end of the day, we're helping them get more sales, turning it into a win-win situation. 
Second, we have to check if such suppliers offer a wide selection of clothing for customers to choose from.
Third, the quality of items is an essential factor that can help our business to gain more customers. We must select suppliers that show customer reviews that indicate the demand and quality of that product.
Fourth, the shipping time is crucial in dropshipping. We need to know whether our suppliers can deliver customers' orders quickly. Also, we want to prefer suppliers who offer worldwide shipping, so that we can have a wider reach and gain more sales. 
Fifth, the pricing of our suppliers is a factor that we have to look into. We will achieve more sales and profits if our suppliers provide us with market-competitive prices.
With these factors in mind, let's move on the to list of dropshipping clothing suppliers:
The Top 21 Dropshipping Clothing Suppliers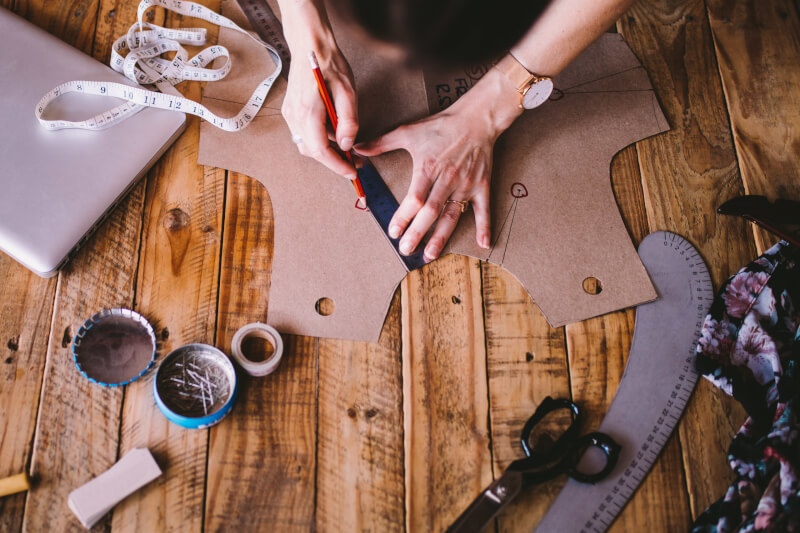 Let's jump straight into the action with our top 21 dropshipping clothing suppliers:
We'll begin by exploring what each of these dropshipping clothing suppliers offers, beginning with the first one.
1. Amazon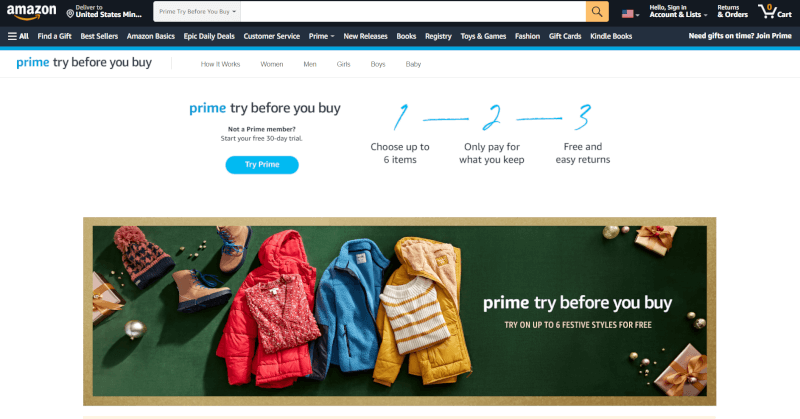 Being one of the biggest companies in the US, Amazon is one of the renowned dropshipping suppliers worldwide.  Here are the best features that make this supplier stand out in the clothing niche:
Huge department for clothing

Fast domestic shipping times

Excellent customer service
Amazon Fashion boasts a wide variety of clothing items for all ages and genders. It provides a wide variety of garments for men, women, girls, boys, and babies.
Additionally, apparel choices from this supplier are fit for different seasons or occasions. Shoppers can find just anything because Amazon has thousands of sellers who produce these items and ship them to its FBA warehouses.  We can ensure quality clothing from Amazon Fashion at competitive prices.
With all these product choices in the clothing niche, Amazon vows to fulfill customers' demands in the littlest time possible. It has ultra-fast 2-day shipping in the US.
Moreover, Amazon makes sure to cater to concerns and inquiries in a timely and efficient manner. A free 30-day return and a convenient order report summary are available for dropshippers' convenience.
2. Walmart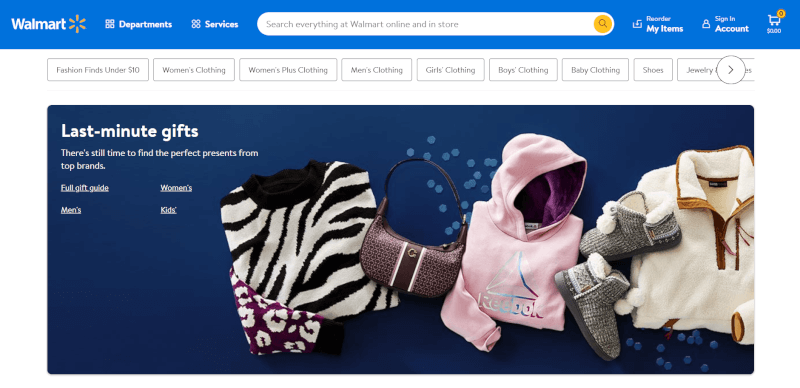 Walmart is an American-founded large-scale supplier worldwide. It manages a chain of stores in the US, offering a vast selection of categories like fashion. When dropshipping clothing, Walmart Fashion has the following advantages:
Diverse categories for fashion

Deals and discounts

Reliable delivery options

Reliable customer support
There are many clothing categories available in Walmart Fashion. It provides choices for women, men, and kids. Also, we can find accessories that can go along with everyday fashion. 
Moreover, we can source a variety of clothing ranging from everyday wear to seasonal fashion.  It also offers exclusive brands that we can only get from Walmart Fashion.
A next-day delivery option is also available in Walmart. It paves the way for faster and better delivery times. Walmart caters to customers' orders through its domestic and international shipping options, connecting our dropshipping business to more audiences worldwide.
Lastly, this top-notch supplier provides dropshippers excellent customer support, which we can also carry on to our customers. One of the best services of Walmart is the price matching policy. This feature applies when an item price decreases after your purchase and Walmart customer support will send you a refund for the difference. Meaning, more profit in your pocket.
3. AliExpress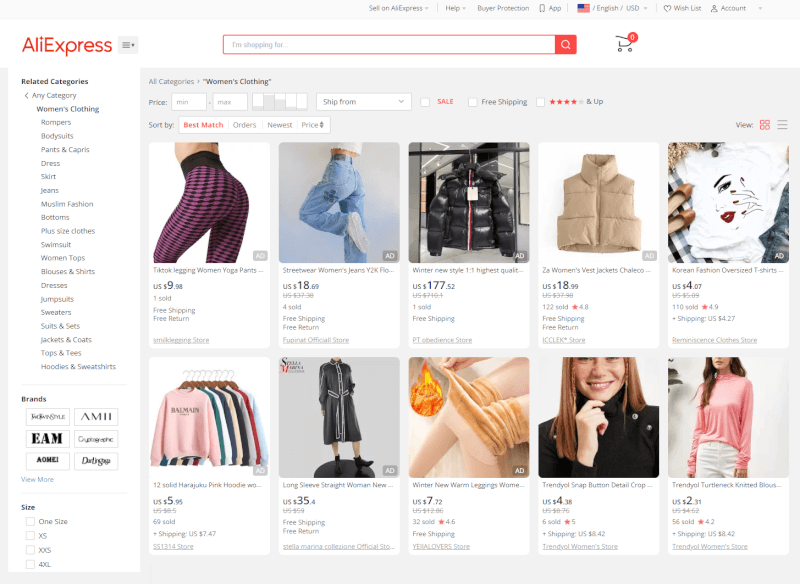 AliExpress is an online retail platform that provides a wide range of dropshipping categories. One of the popular niches that we can source from this supplier is clothing. Here are some of the top reasons to choose AliExpress as your dropshipping clothing supplier:
Large section for clothing

Competitive prices

Worldwide shipping
The clothing category in AliExpress consists of the women's line and men's section. Both departments provide a large selection of apparel to cater to varying customer preferences.
AliExpress also claims exclusive brands, providing top-grade clothing products to dropship. We can score different fashion statements from tiny sizes to plus sizes. Furthermore, we can specifically search for items by selecting their style, material, color, decoration, pattern, and more.
From time to time, AliExpress offers hot promotions in the men's and women's clothing categories. In addition to the low apparel prices, this China-based entity demands low taxes, reasonable duties, and competitive currency exchanges.
Additionally, this supplier caters to worldwide shipping at competitive costs. Some products come with free shipping and free return perks.
4. Target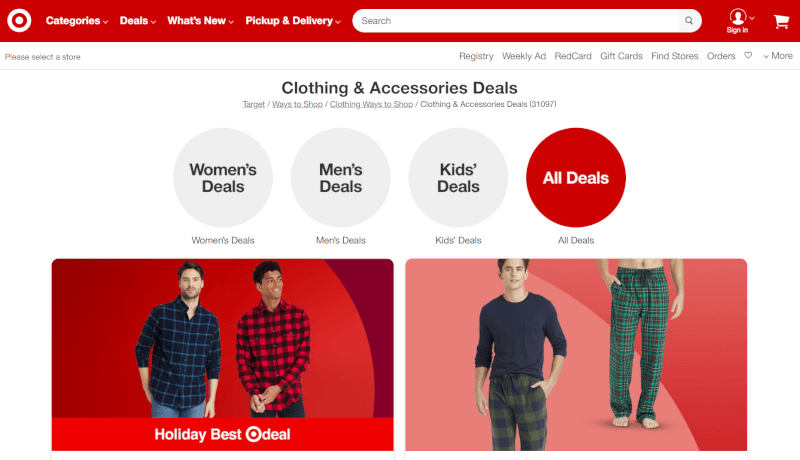 Target is the 8th largest retailer in the US, managing 45 private labels. This ensures that we have a vast selection of items to dropship, including in the clothing category. Here are some benefits when targeting clothing products with Target:
Top-notch fashion products

Flexible delivery options

Outstanding customer service

Social responsibility
As one of the major players in sourcing quality apparel, its fashion categories cater to the needs of men, women, young adults, and kids. The clothing niche from this supplier includes anything about shirts, activewear, jeans, socks, sweaters, undergarments, and a lot more.
The wide range of fashion lines gives dropshippers a lot of product choices for our online stores. Additionally, we can get holiday deals from Target and offer them to our customers.
Moreover, this dropshipping clothing supplier has a Target Finds section to get exclusive apparel items at low prices.
  Target offers a 2-day shipping option for orders above $35. Also, it has a unique program that includes a same-day delivery perk.
This clothes dropshipping supplier has excellent customer service by providing a 90-day return period with full refund benefits. Additionally, dropshippers can obtain an additional 30 days for refunds if we pay using the RedCard.
Cardholders also get free 2-day shipping with no minimum purchase. In addition, you can receive a 5% discount on most purchases upon checkout.
5. Banggood
Banggood is a China-based dropshipping supplier that offers more than 250,000 products. These top-grade categories include the clothing niche.  Here are the top reasons to choose Banggood as our supplier:
High-quality clothing products

Dropshipping-friendly supplier

Numerous warehouses

Exclusive perks
This dropshipping clothing supplier provides top-quality items to dropship—Banggood tests out products before listing to ensure that anything on the platform exceeds the standards.
The clothing categories consist of the men's department and women's section. It also offers trending fashion for the season and all occasions. Banggood offers dropshippers the latest fashion choices at competitive selling prices.
Moreover, we can enjoy flash deals on clothing products on the platform.  We can extend these benefits to our dropshipping stores too.
Being a dropshipping-friendly supplier, Banggood officially supports dropshipping and provides services to online sellers.
Furthermore, it has over ten warehouses that follow a systematic logistic structure. This feature allows the faster shipment of parcels to customers. Banggood also caters to the worldwide delivery of orders from domestic warehouses, so our dropshipping business can reach markets globally.
As exclusive perks by Banggood, dropshippers can enjoy free membership, customized product suggestions, and a credit point accumulation system. Finally, this supplier provides VIPs with discounts and cashback up to 20%.
6. Redbubble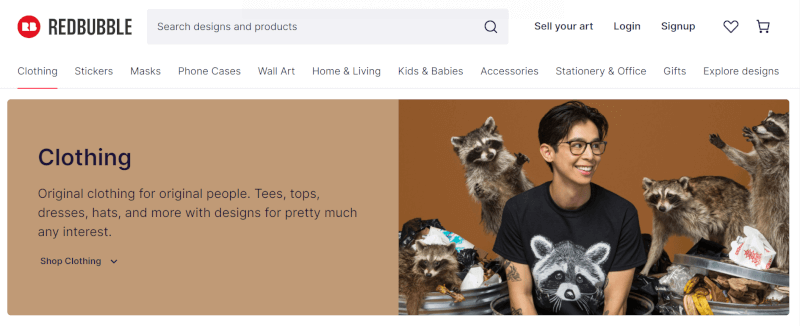 Redbubble is a niche clothing supplier. It is a print-on-demand platform where dropshippers can source customized fashion items for their business. The following are the best factors that make Redbubble a promising dropshipping clothing supplier:
Print-on-demand

Wide range of fashion choices

Dedicated customer support

Worldwide shipping
As one of the popular print-on-demand online avenues, this supplier welcomes the personalization of clothing items. The platform allows the submission of artworks from customers and turns them into apparel prints.
Additionally, it supports the masterpieces of independent artists. Redbuddle offers fashion items with designs by local artists, helping boost the local artistry.
Fashion categories in Redbubble include men's clothing and women's clothing. Also, it offers products like tank tops, hoodies and sweatshirts, dresses, skirts, leggings, scarves, and the list continues.
We can also pick from various clothing themes and list them in our online stores. These themes include music, movies, sports, games, funny, vintage, cool, and animals.
Redbubble dedicates itself to providing the best customer support, especially to dropshippers. Dedicated support is available 24/7 in the platform, where clients can submit a request or inquiry. Also, it offers a free return that includes an exchange or money-back guarantee for all orders.
This dropshipping supplier also serves the global market. It ships parcels anywhere in the world by its Standard Delivery or Express Delivery options.
7. MiniInTheBox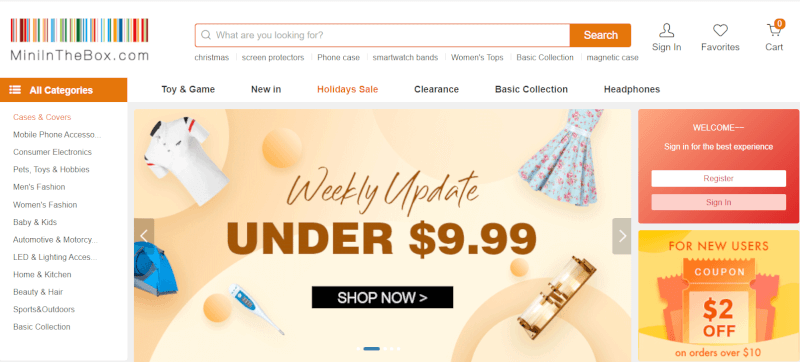 MiniInTheBox is an online platform that serves various categories, such as the clothing niche. This global dropshipping supplier provides dropshippers these benefits:
Wide variety of clothing supplies

Direct manufacturer

Global shipment

Friendly customer service
Vast choices of apparel are available in MiniInTheBox. This supplier offers diverse clothing categories for men, women, kids, and babies. We can list fashion items from tops, bottoms, outerwear, undergarments, sleepwear, and the choices are endless.
Moreover, MiniInTheBox offers dropshippers the best apparel finds for the season. Also, we can find clothing for various events, such as wedding outfits. This dropshipping clothing supplier boasts thousands of new items every day.
This supplier directly works with manufacturers, so middlemen are not necessary for the process. This move enables the cutting of operational costs, resulting in lower product prices. Some fashion finds are even marked down up to 90% and are 60%-80% cheaper than buying at local stores.
MiniInTheBox fulfills dropshipping demands worldwide. It works with global partners like DHL to deliver parcels efficiently. Some items also come with free shipping.
Furthermore, MiniInTheBox offers user-friendly services. One is a 14 day satisfaction guarantee for shoppers to ensure that items meet customers' expectations. Finally, safe and trustworthy payment options sitewide are also available.
8. LightInTheBox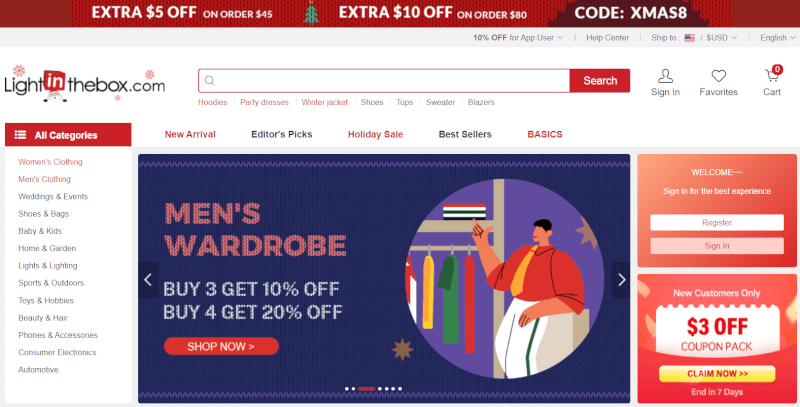 LightInTheBox is an online shopping platform that caters to about 200 regions across the globe. This dropshipping platform offers lifestyle products, including apparel. Here are some of the perks that this dropshipping clothing supplier has to offer:
Large pool of fashion products

Direct manufacturer

Reliable payment and delivery options

Excellent customer support
With thousands of new items every day, LightInThBox boasts many items to dropship. As one of the popular categories on the platform, clothing offers featured deals for men, women, kids, and babies. Also, it provides fashion categories for weddings and events.
On the LightInTheBox website, we can easily find New Arrivals, Editor's Pick, Holiday Sale, Best Sellers, and Basic Clothing. Moreover, holiday discounts, flash deals, and clearance sales are available for many clothing items. We can score bundled savings and additional markdowns for bulk orders too.
Since LightInTheBox does business directly with its manufactures, it eliminates additional costs in utilizing middlemen. This move allows for the lower pricing of apparel. With this, dropshippers can achieve greater profits by sourcing fashion finds from LightInTheBox.
Additionally, the platform ensures secured payment methods for its clients. It accepts PayPal and major credit cards as payment options.
Furthermore, this supplier ships orders quickly to different regions worldwide and avoids long international shipping whenever possible. It fulfills customer demands using reliable shipping couriers such as UPS, DHL, and FedEx.
This dropshipping clothing supplier gives a 14 day satisfaction guarantee period for its customers. In addition to the user-friendly benefits from this supplier, its platform is available in 26 major languages – making it easier to connect with customers anywhere in the world.
9. CJDropshipping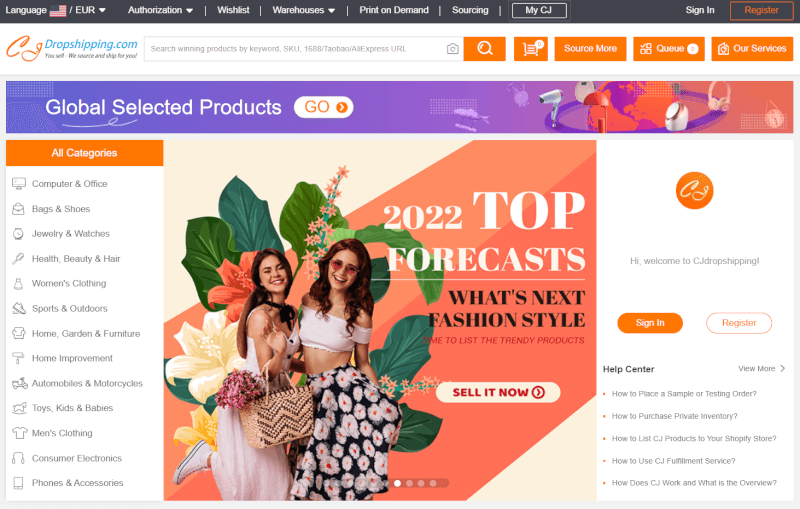 CJDropshipping is a China-based dropshipping supplier. Dropshippers can choose to list items from about 400,000 product ideas on the platform, including those in the fashion niche. Now, let's explore the top reasons why we should work with this supplier:
Wide range of clothing products

Domestic warehouses

Timely shipment of items

Branding and sourcing solutions

Dropshipping-friendly supplier
When it comes to the clothing categories, CJDropshipping has a variety of fashion finds for women, men, boys, girls, babies, and more. Also, we can list fashion accessories from this supplier to pair up with clothing products.
Moreover, we can find the newest and most trending fashion items every day on the CJDropshipping website. We can select from categories like tops and sets, bottoms, outerwear and jackets, wedding and events, and more. Super deals on these products are also vast.
CJDropshipping manages around eight warehouses worldwide. The establishment of these domestic centers allows the faster, safer, and better shipment of customer orders.
Additionally, CJDropshipping offers print-on-demand services. We can personalize clothing products like they're our own and seal them in our branded packaging. Moreover, this supplier can help you produce high-caliber photos and videos to market the most extensive dropshipping products.
Lastly, the sourcing solution of CJDropshipping helps us find a product that we need in just 24 business hours or less.
10. Etsy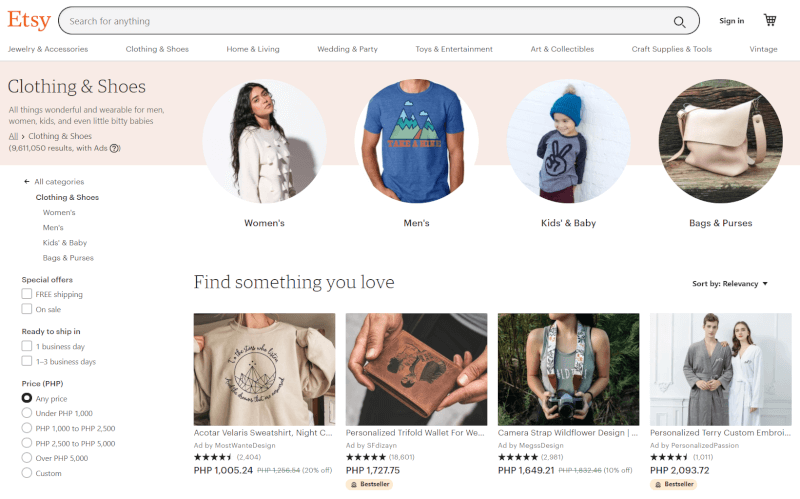 Etsy is an American online shopping avenue that deals with handmade and crafted products. One of the most extensive product categories it sources is clothing. Let's find out what makes Etsy a suitable dropshipping supplier in the clothing niche:
Specialized clothing products

High-profit margins

Social and environmental support

Flexible shipping options
From men's apparel to women's wear and kids' section to babies' department, Etsy has you covered. Plus, Etsy offers handcrafted items that have high regard for craftsmanship. So, we can ensure that this supplier only sources top-grade clothing items.
Moreover, we can find fashion deals and items on sale on Etsy. Order options include Etsy gift cards, gift wrapping, or customizable parcels.
Etsy offers vinted and unique clothing items, so we can easily stand out from our competitors. The products we can source from Etsy are specialty items, so we can't find them just anywhere. Furthermore, the rarity of these items can give us high-profit margins as customers will not find these crafted products elsewhere.
  Lastly, Etsy offers free shipping in some of its apparel picks. Also, it has fast shipping options that can deliver customers' orders in one to three business days only.
11. eBay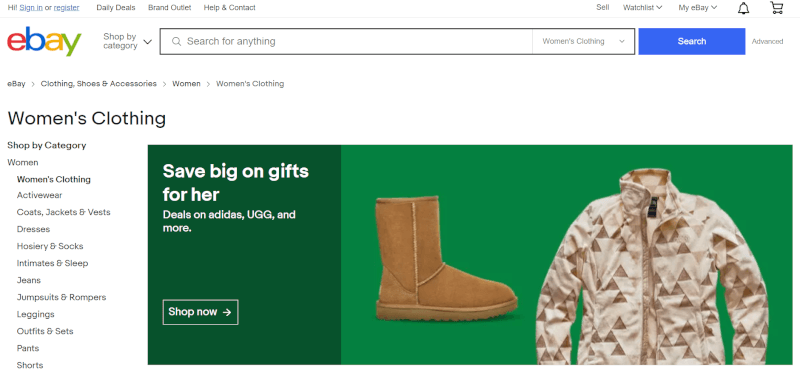 eBay is a multinational organization that extends its services and products to clients worldwide. This dropshipping-friendly supplier lets us enjoy these benefits:
Unique fashion categories

Fast shipping times

Outstanding customer services
This dropshipping platform provides numerous fashion items to dropship. The clothing categories include women, men, kids, and babies. Also, eBay sources a unique set of apparel lines that have sports, vintage, world, and traditional clothing.
In addition to all these clothing categories, eBay also offers items from top and direct fashion brands. We can list anything from eBay, ranging from everyday wearable to fashion accessories, at reasonable prices.
eBay facilitates reliable domestic and international delivery. This feature allows the dropshipping of clothing items from local warehouses to anyone across the globe.
Furthermore, eBay always prioritizes excellent customer service to its clients, responding to issues and concerns in the fastest time possible.
Additionally, eBay's feedback system serves as a tool in helping us identify the best sellers for our online stores and which ones are not suitable for our businesses.  
12. Costco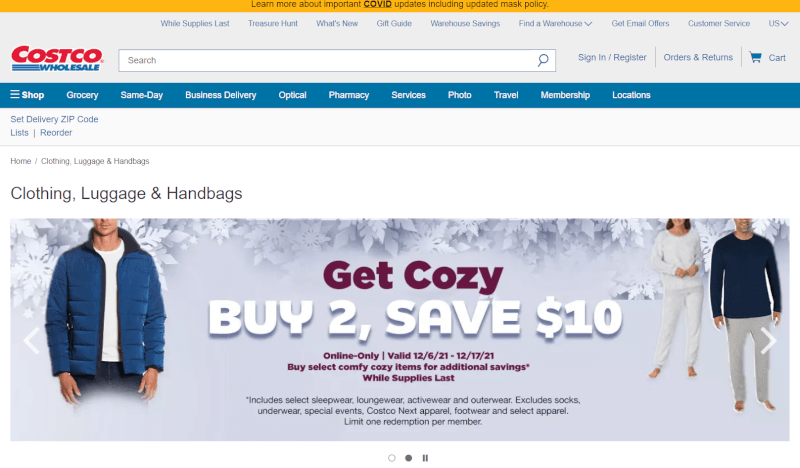 Costco is an American company that is popular for its unique membership club. This dropshipping supplier has vast choices of clothing items on its platform.  Let's go over the best features of this supplier:
Top-grade clothing lines

Unique membership deals

Reliable delivery times

Dependable customer support
A wide selection of the best clothing items is available on this platform. We can source for women, men, girls, and boys clothing from this supplier. Also, we can list workwear and fanwear from this supplier's page.
    Additionally, Costco offers items under Plus Sizes for women and Big and Tall for men. Of course, while people want to wear decent clothing, our pets can also be fashionable, just like us. With this, Costco has a pet clothing category too.
Now, Costco is well-known for its membership-based business model. Subsequently, its revenue and profit come from monthly membership fees and not product sales.
Furthermore, we can score wholesale clothing products at low prices. Membership perks also come with a lot of discounts and exclusive deals. Some of these deals include holiday sales and bundled savings for clothing products.
Costco also provides reliable shipping times to customers. Fulfillment of orders only takes about 3-5 days. Dependable shipping options can make shoppers keep on coming back to our dropshipping stores.
Finally, its one-of-a-kind customer support makes Costco rise above its competitors. The company deals with tracking, cancellation, and return issues conveniently. Its return policy allows dropshippers 90 days for items that don't meet customers' expectations.
13. Overstock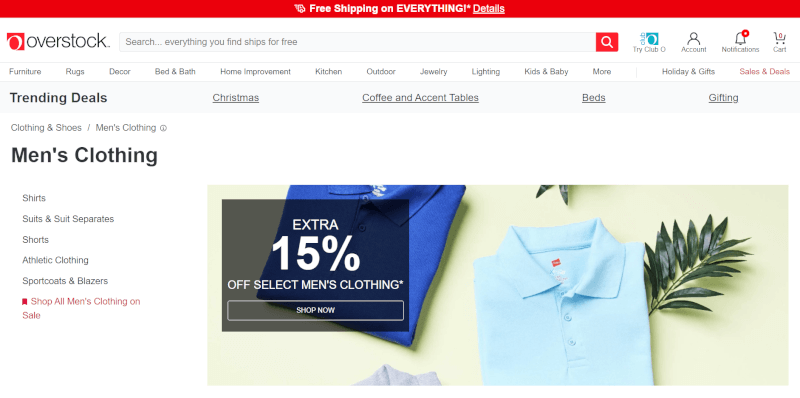 Overstock is an American eCommerce platform that specializes in the home niche. However, it also provides dropshippers with a vast selection of product ideas like the apparel categories. Here are the reasons to choose Overstock as our dropshipping clothing supplier:
Dedicated apparel store

Competitive prices

Quick delivery options

Exceptional customer support
This dropshipping supplier has a dedicated apparel section on its online platform. It offers outwear, athletic clothing, sweaters, and many more for men and women. We can also find clothing items for the season, like Christmas or winter.
Overstock offers great deals onsite. There are fashion finds under $15, and a section on 'Shop All Apparel on Sale' is dedicated to marked-down clothing products. Discount coupons are also available on the website.
In addition, Overstock promises to give the most competitive price on the market. With the Club 0 Program, we can enjoy a 5% cashback on any purchase and free shipping on all orders.
Speaking of shipping, some clothing finds include free delivery. The fast 1-2 days shipping through major mail carriers is a significant advantage in Overstock.
Finally, Overstock's customer support vows to provide quality service to our customers. It offers a 30-day return policy for items that have issues or don't satisfy customers' preferences.
14. Gearbest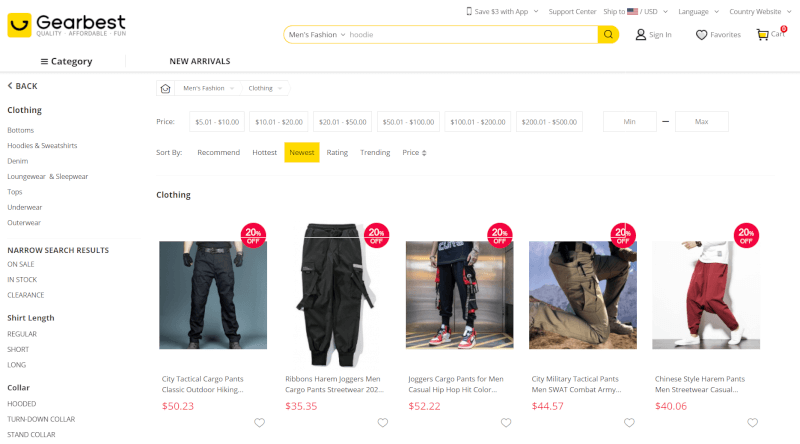 Gearbest is an online shopping platform that is part of Globalegrow E-commerce and is also working with Chinabrands, one of the leading product distributors worldwide. Here are the reasons to work with Gearbest as your dropshipping clothing supplier:
Vast choices for men's fashion

Affordable prices

After-sales support

Partnership programs
Like other Chinese suppliers, Gearbest suggests a wide selection of commodities. It does business with over 5,000 famous Chinese brands and caliber suppliers. One of the major categories on this platform is men's clothing.
We can source men's activewear, swimwear, outerwear, loungewear, sleepwear, and a lot more categories for men in Gearbest. On the supplier page, we can find in-stock and on-sale clothing items. Also, clearance discounts are available for men's apparel.
Since Gearbest works directly with manufacturers, products have the most competitive prices. To guarantee this claim, it offers a price protection plan that unconditionally refunds the price difference if you find a lower price for a specific product within 72 hours after payment.
In addition, we can enjoy worry-free after-sales. It is because, as Gearbest's clients, we can have instant access to professional support.
15. Printful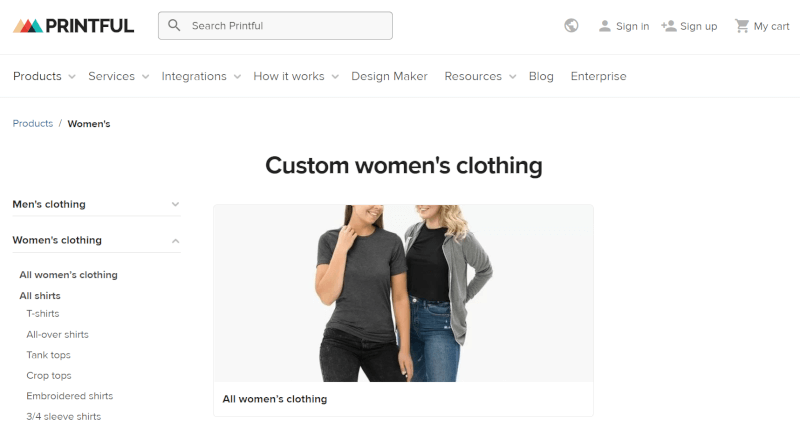 Printful is a niche dropshipping supplier that provides print-on-demand services. One of the categories that this supplier offers is clothing. As dropshippers, here are the top-notch reasons to work with Printful:
Print-on-demand products

Custom-branding tools

No minimum orders

Local order fulfillment
As a niche supplier, Printful focuses on print-on-demand services that offer a diverse set of clothing choices. The platform allows the customization of clothing designs for men, women, youth, and kids. We can provide versatile clothing items from this supplier to our dropshipping stores.
Moreover, we can find many clothing items from Printful like shirts, hoodies, dresses, jackets, swimwear, bottoms, and many more. These fashion items maintain quality standards and unique designs.
The custom-branding tools of Printful pave the way for us to establish our stores' reputation keeping your brand at the front line. Printful provides white-label branding so shoppers won't see our supplier's name on the parcel.
Dropshippers can list items from Printful without minimum orders. The products are custom-made and are only produced when customers place their orders. With this, we can do away with wastages or over-supply of products.
Lastly, Printful has in-house and partner facilities worldwide that cater to domestic and international shipments so that customers can purchase our products wherever they are in the world. Furthermore, it offers competitive costs and a convenient delivery process.
16. Printify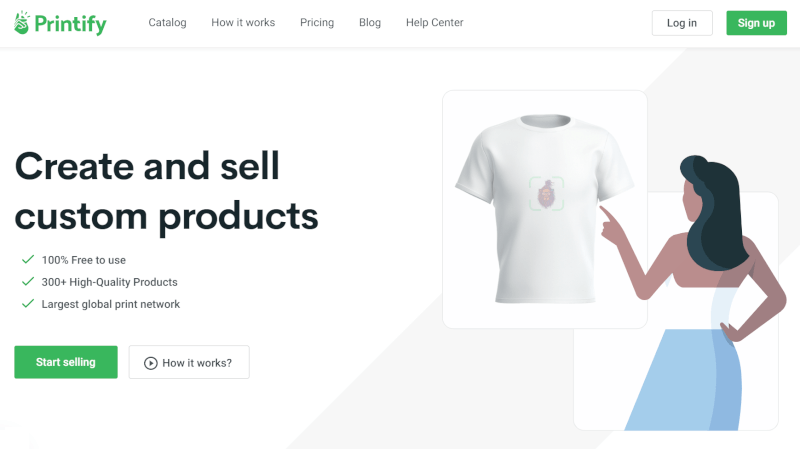 Printify is one of the largest global print networks online. One of the vast categories that this supplier offers is clothing. Let's discuss in detail the features that make Printify a reliable clothing dropshipping supplier:
Print-on-demand items

Integrations with reliable platforms

Superb customer support

Free plan for dropshippers
The print-on-demand service gives us a wide selection of top-quality products for our online businesses. For the clothing niche, Printify offers the personalization of apparel for men, women, and kids.
Moreover, Printify works with over 90 print providers in various regions. This feature enables the delivery of clothing orders more efficiently and more conveniently.
As Printify expands its market, it works with popular dropshipping platforms such as Etsy, Shopify, BigCommerce, and WooCommerce. Wider networks can help dropshippers to scale their online stores better.
The 24/7 support is available to address clients' concerns faster. Faster actions to queries and problems prove Printify's dedication to quality business.
Furthermore, newbies in dropshipping can enjoy Printify's platform at no cost. As you improve your dropshipping business, you can upgrade to a premium plan which entitles you to a 20% discount on all clothing products.
17. T-Pop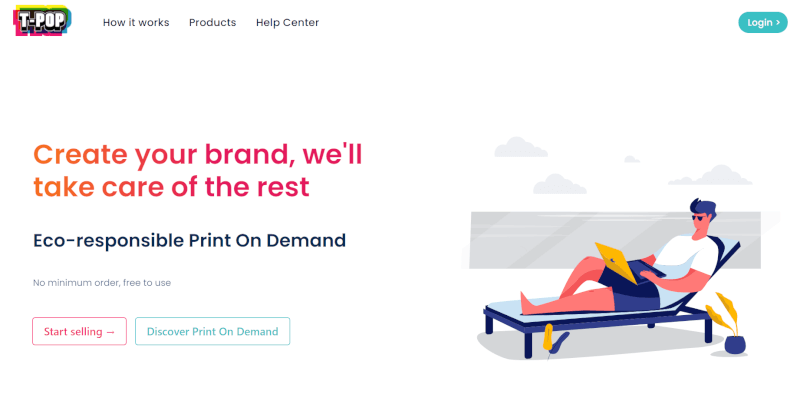 T-Pop is a European-based print-on-demand supplier. This dropshipping supplier sources unique clothing items too. So, here are the best benefits from working with T-Pop as our dropshipping clothing supplier:
Print-on-demand

Worldwide shipping

Integration with other platforms

Branding solutions

Ecological commitment
As a print-on-demand supplier, we can customize clothing items that range from shirts, hoodies, bodysuits, and a lot more. A vast selection of apparel is available for men and women and adults and children.
Another best feature of T-Pop is the in-house production of its items. It doesn't depend on external print providers, and it assures the best quality of its clothing items.
Additionally, T-Pop offers worldwide shipping. So, this feature gives dropshippers the advantage to source and sell products wherever they are on the globe.
Moreover, this dropshipping clothing supplier integrates with other platforms such as Shopify. Connecting with other organizations allows smoother and faster transactions.
T-Pop also allows us to private label or personalize the branding of clothing items. We can put our logos on packages with no additional costs and even add customizable stickers or notes in the parcels. Then, T-Pop can also include our flyers, business cards, or other accessories inside the packages.
One of the best reasons to work with T-Pop is its ecological commitment. It doesn't use plastics in its packaging, and it ships products in high-quality recycled material bags. T-Pop only provides eco-friendly products designed with eco-certified inks.
18. My Online Fashion Store
My Online Fashion Store offers clothing products and services. This dropshipping supplier can provide the following perks to our online businesses:
Dedicated lines for clothing

Integration with selling channels

Various dropshipping programs

Customization of labels and packaging

Dependable customer support
This clothes dropshipping supplier provides a vast selection of clothing products. Apparel choices range from tops to bottoms and casual wear to formal outfits.
It also allows us to customize the designs of its items. Also, there are 100 to 200 new clothing styles every week.
Integration with various selling channels is available when utilizing My Online Fashion Store as our dropshipping supplier. Some of these platforms include Shopify, Amazon, eBay, Facebook, Wish, and a lot more.
Generally speaking, the platform extends a 14-day free trial for starting dropshippers. You can access data and images onsite, and you can pick which items to list on your online store. When utilizing this free trial, you can cancel anytime and have no worries with long-term contracts.
My Online Fashion Store offers popular dropshipping programs, and they come with a 14-day free trial. These programs are:
Standard Dropship Program

at $19/month

Shopify App Dropship Program

at $29/month

Wix App Dropship Program

at $29/month

Inventory Source Dropship Program

at $39/month
Furthermore, this dropshipping supplier allows the customization of packaging, labels, logos, hang tags, flyers, and more. This feature gives dropshippers the ability to label their items and establish their brands.
19. Immediate Apparel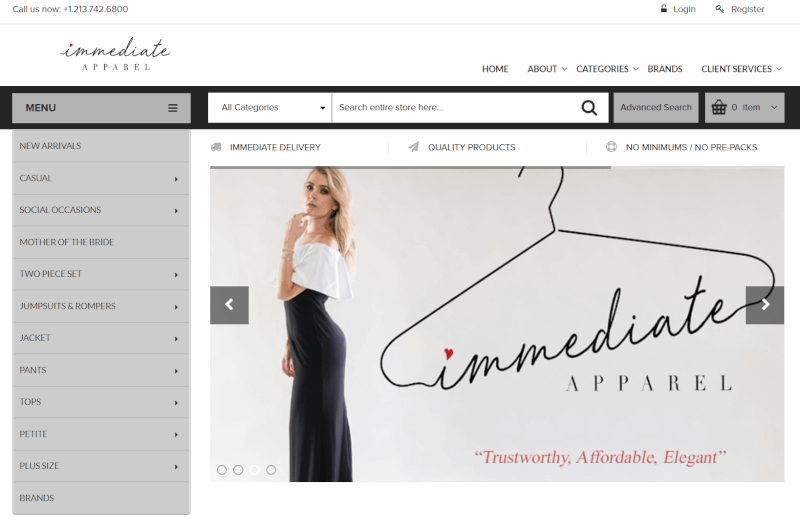 Immediate Apparel vows to provide trustworthy, affordable, and elegant clothing choices for women. As a dropshipping supplier, it boasts the following advantages:
Wide variety of branded clothing

Competitive prices

Dropship programs

Shipping and returns services
As one of the biggest premium women's clothing suppliers, Immediate Apparel offers only top-notch brands for its fashion items. It has a wide range of 13 clothing categories that include about 15,000 product choices.
Some of the clothing categories are jackets, dresses, tops, bottoms, and many more. It also markets fashion from casual themes to social occasions like weddings. The platform also gives excellent clothing options for petite to plus-size ladies.
Given that this dropshipping supplier only offers branded clothing, its prices are reasonable and competitive. We can also score items on sale or promotional products on the website from time to time.
Immediate Apparel also gives dropshippers perks through its Dropship Programs. To access the dropshipping terms on-site, you must create an account first.
Furthermore, this supplier offers delivery and return services. For delivery of orders, it has domestic and international shipping. Ground shipping on domestic orders usually takes around 4-6 business days, depending on the destination.
Lastly, Immediate Apparel doesn't provide shipping labels for any returns or exchanges unless the product is damaged or the supplier made a mistake with the order. It allows up to three business days after receipt for customers to report any discrepancies in the items.
20. Alibaba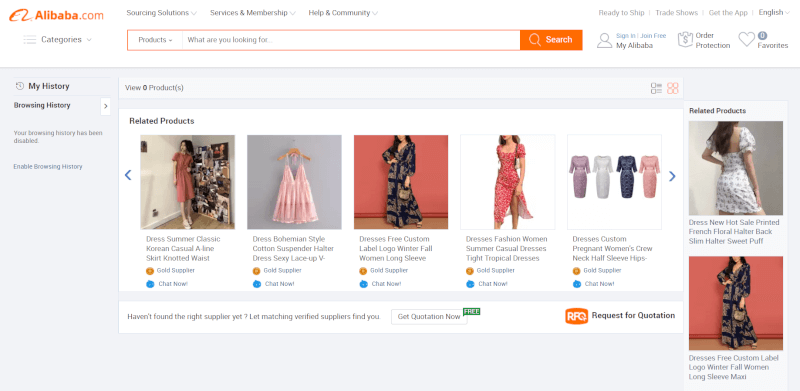 Alibaba is an affiliate of the Alibaba Group, a Chinese holding company that serves as a dropshipping supplier. It provides a wide range of product categories, including the clothing niche. These are the top reasons to work with Alibaba as you dropshipping clothing supplier:
Hundreds of sellers/manufacturers

Unique clothing choices

High-profit margins

Convenient customer support 

Custom labels

Flexible shipping
Alibaba has clothing lines for men, children, and babies, offering thousands of apparel choices. Additionally, it has a particular category of ethnic clothing that consists of fashion in most regions in the world. These choices include Asian, African, European, Islamic, Indian, Pakistan, and Asia Pacific fashion statements.
This dropshipping supplier provides extensive categories of clothing at market-competitive prices. These low prices allow dropshippers to gain high-profit margins.
Moreover, Alibaba ensures excellent customer service by allowing dropshippers to connect with manufacturers directly. A verification program for select suppliers is available to ensure a fair and reliable business.
Furthermore, we can brand products that we source from Alibaba. We can customize logos and designs to help us build our identity in the dropshipping industry.
Alibaba has ocean and air shipping for faster fulfillment of orders. It ships parcels all over the world at the most reasonable time.
Finally, this dropshipping clothing supplier works in two ways: MOQ and no MOQ. The MOQ requires us for a minimum order quantity of products or the lowest order amount when sourcing items that Alibaba also manufactures. Meanwhile, the no MOQ means that we don't need to order any minimum quantity of items or target a minimum cost of orders.
21. ASOS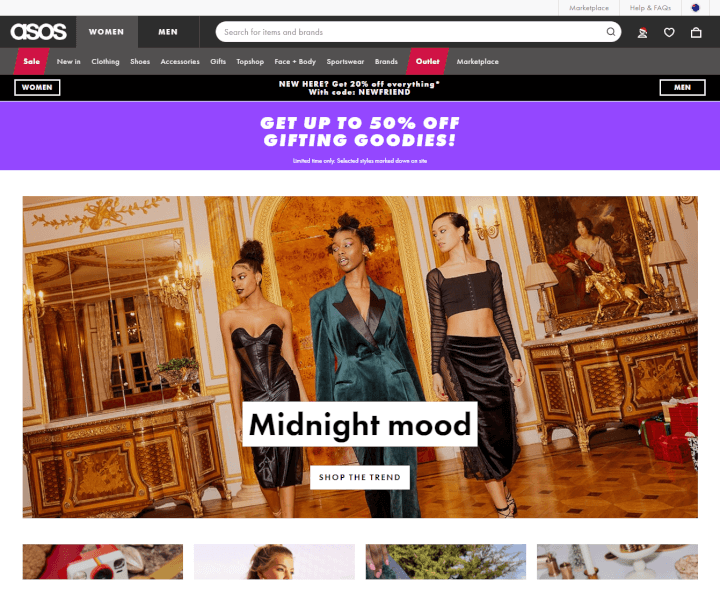 ASOS is a British fashion and cosmetic e-business. It also sources top-notch clothing items for our dropshipping stores. Here are some advantages of working with ASOS as our dropshipping clothing supplier:
Multiple clothing lines

Trending deals

Premier delivery options
We can source fashion trends for both men and women from ASOS. The platform also gives us options to search for clothing items according to product, body fit, and occasion.
 Moreover, product choices include loungewear, tracksuits, swimwear, nightwear, multipacks, and a lot more. Also, we can score ASOS exclusive items onsite.
 The body fit option lets us sort fashionable items into petite, tall, plus size, maternity, and others. While clothing according to occasion consists of the wedding, holiday, party wear, summer styles, and so much more.
Also, ASOS offers discounts of up to 70% on its website.  Deals also include gift vouchers that we can use to purchase apparel from ASOS.
Furthermore, the Premiere Delivery Australia option is back on track. This method caters to 16 countries worldwide. With only $39 per year or four payments of $9.75 with Afterpay, customers can enjoy a speedy and hassle-free shipment. A $30 minimum spend for every order entitles you to the free shipping perk.
Why Work With Multiple Clothing Suppliers?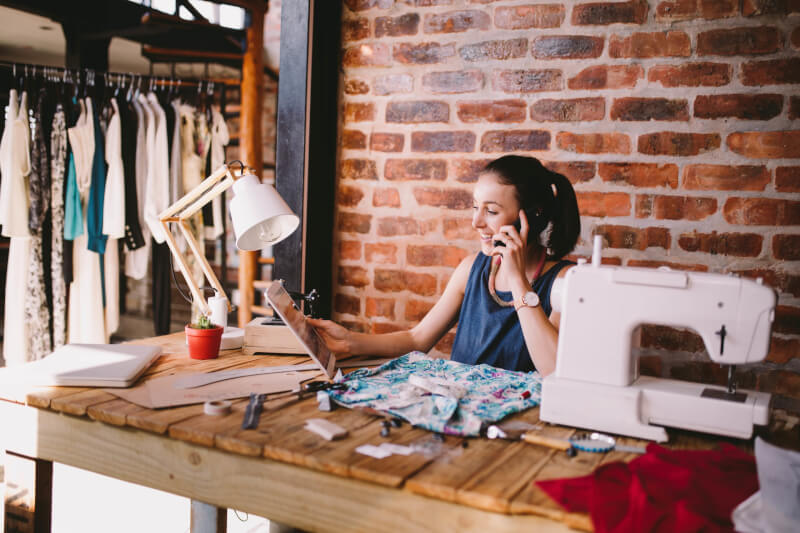 Among the list of dropshipping suppliers above, we can select multiple suppliers to source clothing items for our online stores.
We will discover the benefits of working with multiple suppliers at this juncture. These advantages include:
Less reliance on one supplier

Better choices for clothing categories   

Fewer delays in supply  

Healthier market competition
First, there is less dependence on only one supplier. It gives us another option to find similar clothing items if problems arise with one supplier. By doing so, our dropshipping stores will continue to function when one supplier fails to fulfill our demands.
Aside from this, having multiple choices enables another supplier to fill in the gap with unavailable varieties of clothing, like sizes, colors, and more.
Second, we have more options for the clothing products that we dropship. Different suppliers can offer us both existing brands or print-on-demand items. We can combine these features to have unique clothing categories for our dropshipping stores.
Third, when clothing items come from many suppliers, we can expect a continuous flow of orders. Holdups in one supplier can't affect the totality of our order fulfillment.
Fourth, healthy competition exists when we have more choices of suppliers. Various platforms can play with prices and services to become at par or even better with their competitors. As dropshippers who source products from these suppliers, we can bargain for deals and incentives.
To end this section, AutoDS supports the automation of product import and order fulfillment through its supported dropshipping suppliers.
What Are The Best Apparel Products To Sell?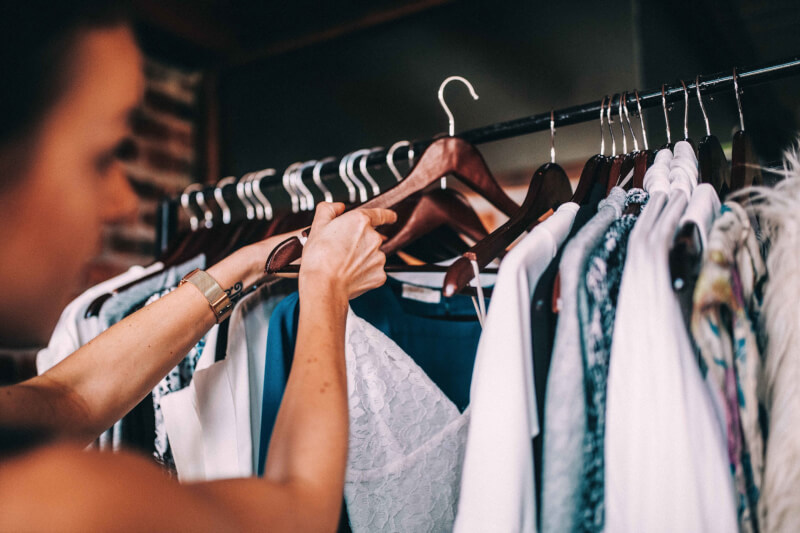 Now that we know which dropshipping clothing suppliers can provide us with the quality business, it's time to identify the best apparel products to sell.
We can sell seasonal clothing. This category includes sweaters in winter, character costumes for Halloween, Christmas-themed apparel for Christmas, sleeveless for summer, and many more.
Aside from these season-specific items, we can also offer evergreen clothing items. Some famous clothing lines that are trending all year round are the following:
Intimate wear

Jeans or denim

Dress shirts and dresses
At this point, we have ideas on what clothing choices are the best for our dropshipping stores. However, we advise testing out multiple trending clothing products and discovering which sells fast. Then, continue multiplying your success by adding more clothing products similar to the ones that are selling.
To help us establish a clothing niche of our own, let's discover the trending clothing products to sell by going through The Top Trending Clothes & Clothing Accessories To Dropship In 2022.
What Clothing Products Should We Avoid Selling?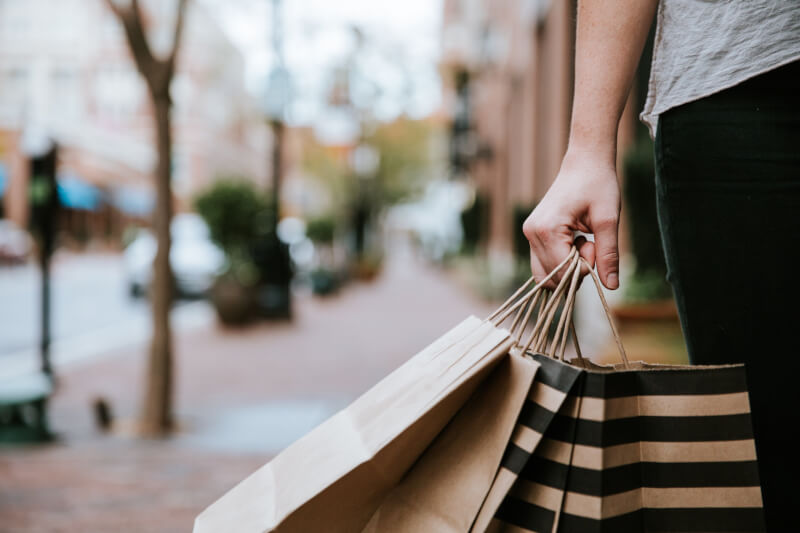 Identifying which clothing products to dropship is one thing, but knowing which ones are not to sell is another.
We have a wide selection of clothing items in the market. However, we must take note of the products we should avoid selling. Examples of these clothing products are copyrighted and counterfeit ones.
For copyright-protected clothing brands, we can refer to eBay's VeRO Database. Bear in mind that we must avoid dropshipping apparel from these branded labels. Offering items from restricted brands can get our dropshipping store suspended.
Additionally, we must not list anything that the Facebook Commerce Terms and Policies forbid since we can not advertise these clothing lines on Facebook. Take note that Facebook's commerce policies also apply to those who want to dropship on Facebook Marketplace and not just for running FB Ads.
We don't have to worry about dropshipping clothing products because AutoDS has a VeRO Database that warns dropshippers when trying to import VeRO products. This is an extra layer of protection to ensure that our dropshipping stores stay safe in the long term.
In Conclusion
Good job on making it this far! You are now an expert in finding dropshipping clothing suppliers for your business.
All you have to do now is select which ones fit best for your business and get on your way to success!
Diversify your dropshipping knowledge by exploring these platforms and services.