Are you thinking of dropshipping clothes in the UK? You've come to the right place.
When it comes to running an online business, it's best to dropship products from a versatile niche market and obtain high market demand. As such, dropshipping UK clothing is one of the most popular and profitable niches to sell.
With the dropshipping business model, we can start selling clothes without investing in inventory. When a dropshipper receives an order from a customer, they simply contact the supplier, who will then ship the products directly to the customer's door. So, with the right dropshipping resources, we, too, can easily run our own online business.
With that said, this article will explain how to start dropshipping UK clothing, including the best UK clothing suppliers and trending products.
Is Dropshipping Clothing In The UK Profitable?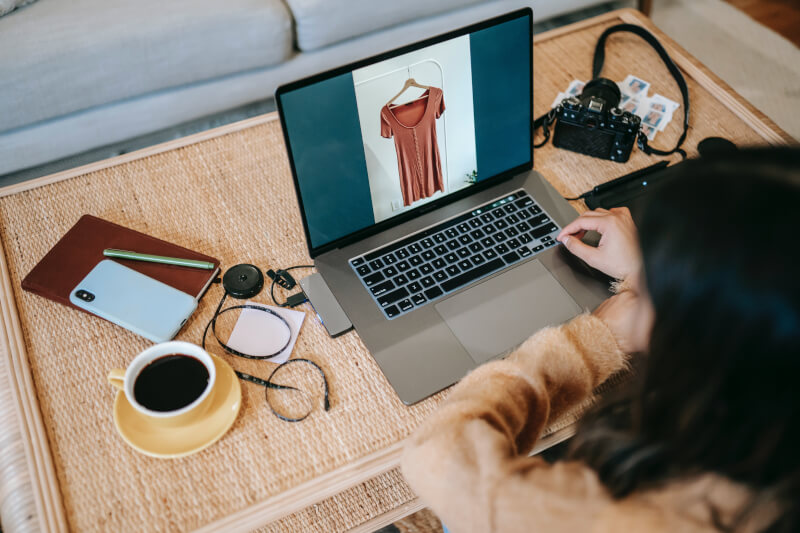 If you're new to dropshipping clothing products, the UK is a great country to start. Before diving into UK suppliers and trending products in the clothing niche, let's learn about the profitability potential of dropshipping in the UK.
According to Statista, demand for clothing on UK online retail platforms will continue to increase. For instance, the revenue from e-commerce sales of fashion products like apparel and bags was 26.5 billion GBP. In the upcoming years, it is projected to reach around 39.5 billion GBP by 2025.
Simply put, online clothing sales are booming in the UK. So, starting our own dropshipping clothing business will allow us to maximize our profits from this vast market. With this in mind, we can run a low-risk and high-reward UK clothing business with the dropshipping business model.
How Do I Find UK Dropshipping Clothing Suppliers?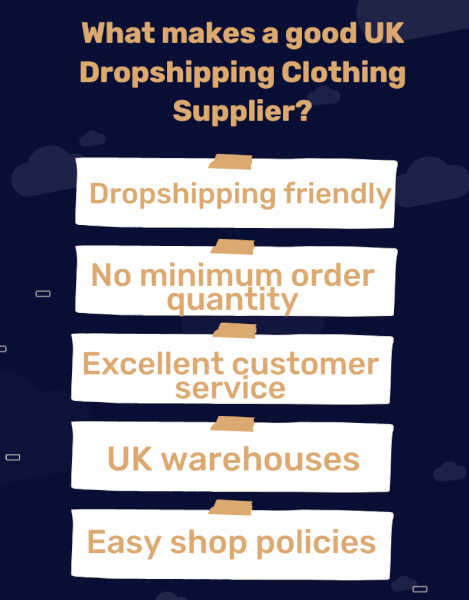 Now that we know that the dropshipping model is lucrative, let's discover where to find trending products. To do so, product research is the first and most crucial step when starting a dropshipping business.
Without product research, our business will struggle to attract customers. That's why we should always research the market and find products with high potential.
Accordingly, once we choose our products, the next step is to source clothing items from a reliable dropshipping clothing supplier. But what should we be on the lookout for when selecting a UK dropshipping supplier?
Dropshipping Suppliers Requirements
One of the most important factors is how dropshipping friendly the supplier is. Services like wholesale deals, discounts, and coupons for dropshippers specifically are some great added benefits.
Secondly, we need to research if the supplier requires a Minimum Order Quantity (MOQ). To elaborate, minimum order quantity is the minimum number of orders the supplier requires to ship the products.
In essence, it is not ideal for dropshippers since it doesn't align with the dropshipping model. As the business model works on a per-order basis, ordering multiple products in advance is challenging. So, be sure to read through your supplier's policies diligently.
Next, we have to look at the customer service of the suppliers. We need a supplier who solves our issues swiftly. Remember that the level of support we receive is what we extend to our customers.
Also, we need to ensure that the supplier has warehouses in the UK. With UK warehouses, we can expect our suppliers to ship products to our customers in time, resulting in higher customer satisfaction.
Similarly, it is essential to look at the supplier's shipping time and return policies. As a rule of thumb, you may want to avoid suppliers with difficult return policies and long shipping times.
Furthermore, we should research whether the dropshipping suppliers are niche-specific or general. While niche-specific suppliers are great for niche dropshipping stores, general suppliers offer us a more versatile product catalog. The more products there are to choose from, the more variety we can offer our customers.
8 Best UK Dropshipping Clothing Suppliers
Finding a reliable clothing supplier can take our dropshipping business to the next level. As such, we present you the eight best UK dropshipping clothing suppliers:
Let's look at each of the suppliers in-depth to understand what they offer to UK dropshippers:
1. AliExpress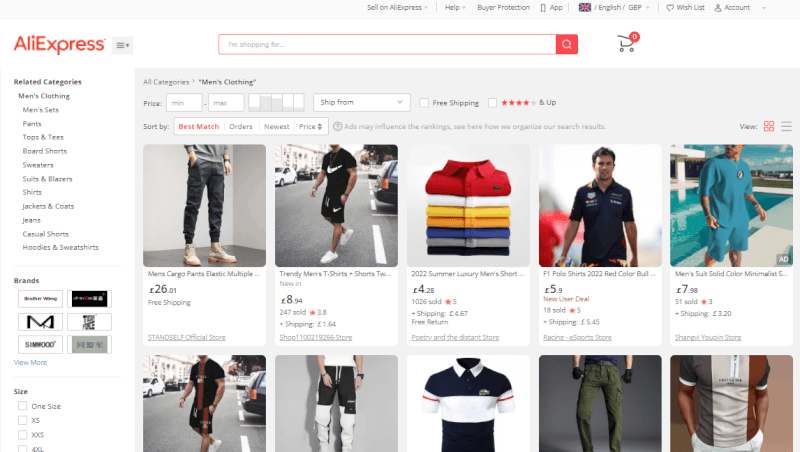 To kick off our list, we have AliExpress, a sister company of Alibaba founded in 1999. It is an online platform that connects dropshippers with many retail suppliers in China. Dropshipping from AliExpress allows us to list products from a wide range of categories.
Main Features
Vast selection of products 

UK warehouses

Low-cost products

AliExpress dropship center
AliExpress has a massive selection of products from almost every category. With more than 100 million products, their variety in the clothing category is excellent. Additionally, AliExpress has warehouses in the UK. Having domestic warehouses means we can ship products to our UK customers quickly.
Moreover, AliExpress is known for its affordable products. Since the products are mainly manufactured in China, we can benefit from low-cost items. As a result, we can easily maximize our profit potential.
Along with inexpensive products, the AliExpress Dropship Center is a handy tool that dropshippers can use to find best-selling or trending products. It allows us to research and find products by applying filters like categories, price range, quantity sold, and more. With these filters, we can find and add products with a high sales potential.
2. Amazon UK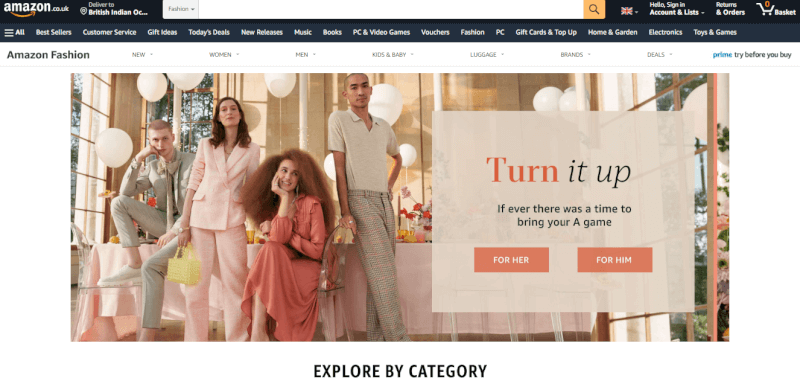 Second on our list is Amazon UK. As an eCommerce giant, they are a perfect supplier because they offer high-quality items and a massive variety of clothing products.
Main Features
Reliable supplier

A wide selection of products

Warehouses in the UK

Fast shipping times
Undoubtedly, Amazon is one of the biggest eCommerce brands in the world. It is one of the suppliers which has built its reputation as a reliable supplier. As a large marketplace, we can find substantial product catalogs for clothing. Moreover, they have seven different UK warehouses, allowing faster shipping time for dropshippers.
For faster delivery, Amazon has one-day and two-day delivery services. With quick shipping times, we can ship products to our customers in no time, resulting in higher customer satisfaction.
3. CJDropshipping UK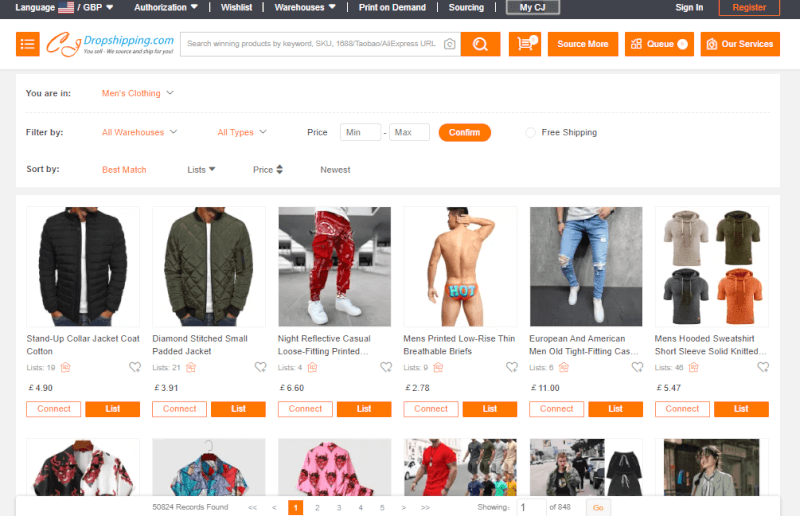 Grabbing the third position on the list, we have CJDropshipping UK, a dropshipping friendly supplier. CJDropshipping is an online platform that offers fulfillment and dropshipping services.
Main Features
Huge product selection

White label products

Print on demand products

High-quality videos and images

Product sourcing on request
CJDropshipping is an online platform where we can find hundreds of factories and suppliers. As a result, we have an enormous selection of products.
As a dropshipping friendly supplier, CJDropshipping offers fulfillment services such as white label products. To clarify, white-label dropshipping allows us to have customization options. White label products are mass-manufactured, which means they are low-cost and easy to source. Similarly, CJDropshipping also offers print-on-demand services.
With a print-on-demand service, we can custom design products like t-shirts, mugs, and bags. Selling print-on-demand products helps us build our brand, allowing us to differentiate ourselves from the rest of the competition. As a result, we can set higher profit margins for our products because they are not available everywhere.
Moreover, CJDropshipping allows us to create high-quality videos and images. Having high-quality videos and images is crucial. That's because we use images and videos for product descriptions and marketing. Thus, it gives credibility to our store and helps us market our store.
Another feature this supplier offers us is product sourcing requests. If we don't find our desired products in CJDropshipping, we can request to make the product available. That way, we can get a head start on selling products before anyone else in the market.
4. Alibaba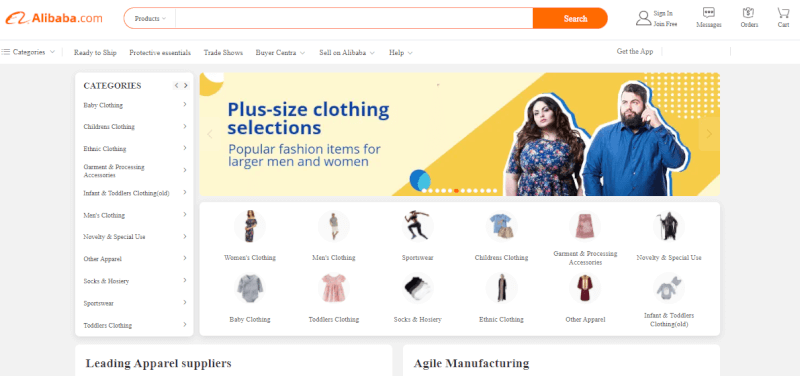 As one of the biggest eCommerce platforms globally, Alibaba is China's largest wholesale dropshipping supplier. Alibaba is a dropshipping platform where we can find thousands of manufacturers and suppliers.
Main Features
Huge product catalog

Verified suppliers

Wholesale prices
As one of the biggest suppliers in the world, Alibaba has a product variety that dropshippers dream of. Additionally, the Alibaba platform has a massive number of verified suppliers. Since verified suppliers deliver high-quality clothes, it will reduce the number of returns for our store.
Moreover, their product prices are affordable. That's because Alibaba allows us to source products directly from manufacturers and wholesale suppliers at wholesale prices. Thus, we can price products at competitive rates when selling them.
5. Banggood UK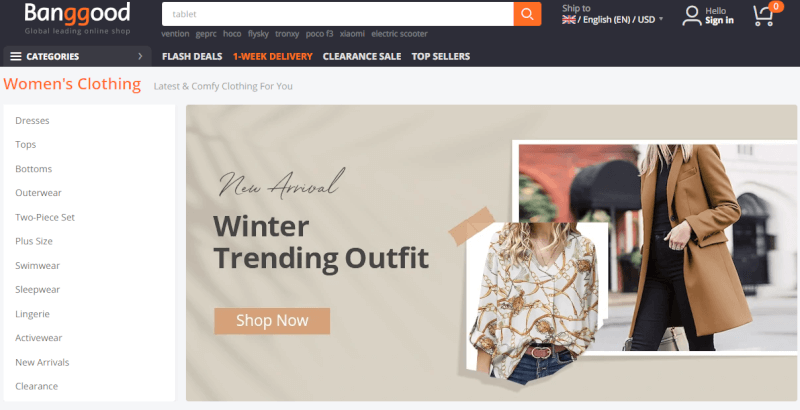 Up next on our list of best UK clothing suppliers is Banggood. Like AliExpress, it is a dropshipping platform that connects dropshippers with manufacturers and suppliers.
Main Features
Affordable prices

Faster shipping with UK warehouse

Dropshipping friendly

Cashback, promotions & exclusive deals

 Non-branded packaging
Banggood UK is a dropshipping supplier that offers clothing products at affordable prices. If we are just starting with dropshipping, finding low-cost products means we can save money. As a result, we can focus on increasing our brand awareness through marketing investments.
Besides that, Bangood offers faster shipping in the UK and neighboring countries. With UK warehouses, we can expect our dropshipping products to reach our customers on time.
Like CJDropshipping, Banggood UK is a dropshipping-friendly supplier. As such, dropshippers can highly benefit from its wholesale program and special offers. Similarly, it also offers cashback, promotions, and exclusive deals.
Lastly, Banggood UK also provides non-branded packaging. That means our customers will never know where the product originally came from. Hence, this anonymity is beneficial because it enables us to scale our dropshipping store continuously. Additionally, we can build our brand awareness which leads to an increase in customer loyalty.
6. Printful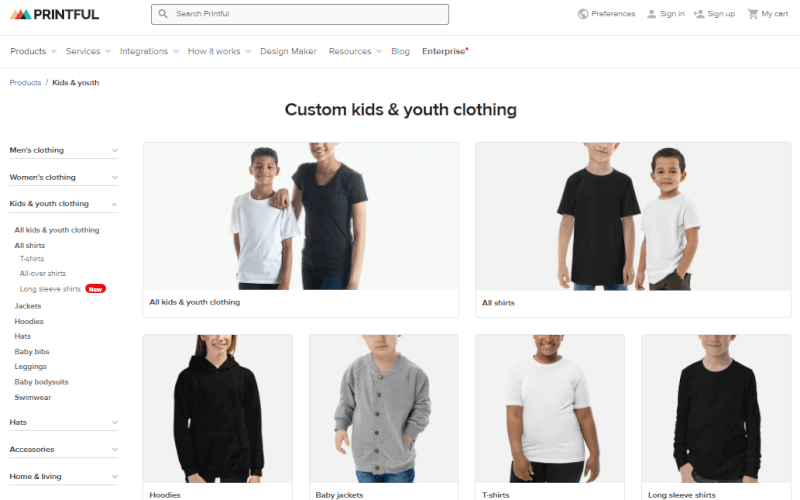 Sixth on our list is Printful, a popular dropshipping supplier specializing in print-on-demand services. Moreover, it also provides branding, warehousing, and fulfillment for print-on-demand products.
Main Features
Print-On-Demand products

High-quality products

Advanced mock-up generator
Printful is a dropshipping supplier specializing in print-on-demand products. With print-on-demand, we can design clothing products like t-shirts and dropship them in our store. Moreover, Printful's products are of comparatively higher quality. Higher quality clothing helps us build trust amongst our customers resulting in fewer returns.
Similarly, another unique perk of Printful is the advanced mock-up generator tool, which allows us to generate our store's POD designs for the products. With this tool, we can design our products and let Printful create them.
7. eBay UK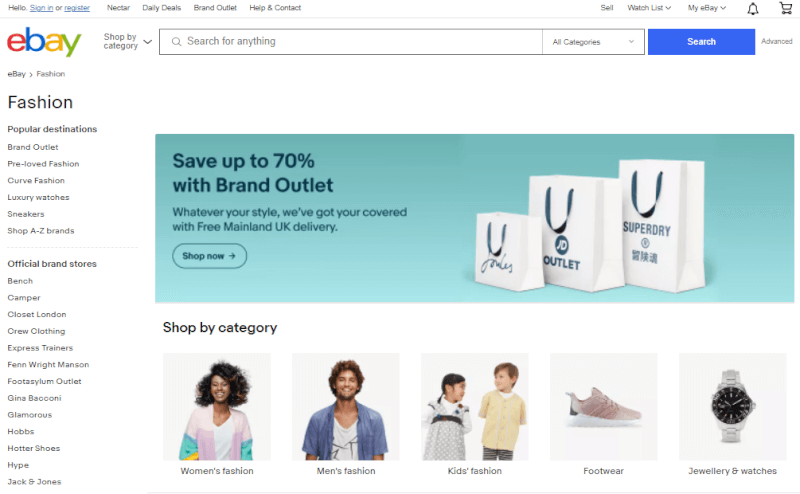 Grabbing the number seven spot on the list is eBay UK, a multinational company operating in more than 32 countries. As one of the pioneers of eCommerce, it is an online marketplace that connects us to millions of suppliers.
Main Features
Massive selection of products

Warehouses in the UK

Excellent customer care
As one of the pioneers in the eCommerce field, eBay has lots of sellers on its platform and a wide variety of products. To handle their operations in the UK, eBay has warehouses in Leicester and Birmingham, which allows faster shipping across the UK.
Also, one of the benefits of eBay is its excellent customer service. Suppliers receive ratings and reviews on their eBay accounts, affecting their sales ability. Thus, most suppliers strive to provide excellent customer service to their customers.
8. DHgate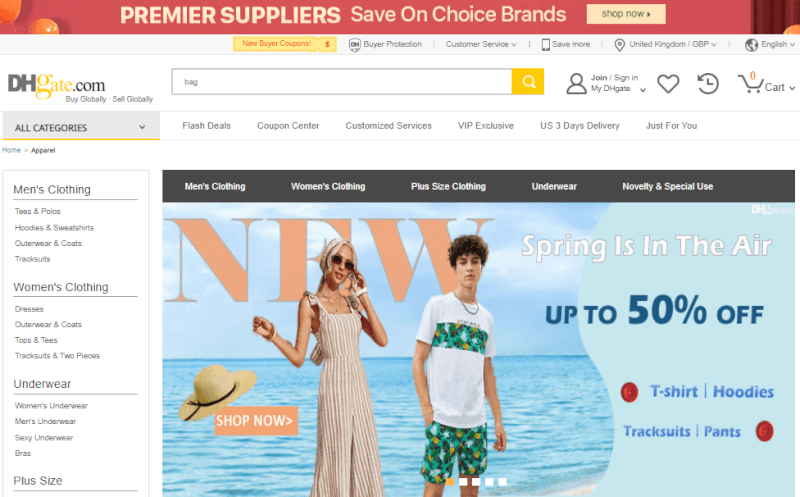 Last but not least, we have DHgate. DHgate is a B2B online trading marketplace for goods manufactured in China. It is also a wholesale supplier compatible with small and medium-sized businesses.
Main Features
Suitable for new sellers

Wholesale products

No MOQ

No dropshipping fees
With 2.4 million suppliers, DHgate is a great choice for new dropshippers. That's because most of the sellers on DHgate are wholesale Chinese suppliers. Hence we can get wholesale deals on clothing items.
With that said, DHGate doesn't have any minimum order quantity (MOQ) requirements. Generally speaking, it is better to avoid suppliers that have MOQ requirements.
Furthermore, DHGate doesn't charge a dropshipping fee. While some suppliers charge dropshipping fees to provide dropshipping services, many suppliers do not. So we should choose suppliers that don't charge separate dropshipping fees.
In summary, we can dropship clothing from any of the above suppliers in the UK. Plus, we can even benefit from working with additional UK dropshipping suppliers.
5 Top UK Clothing Products To Dropship
Now that we know which suppliers are best for our UK clothing dropshipping store, let's see which products we should add. With that said, here are the top trending clothing products in the UK.
So, let's dive in and start adding best-sellers to our stores! 
1. Puff Sleeve V-Neck T-Shirts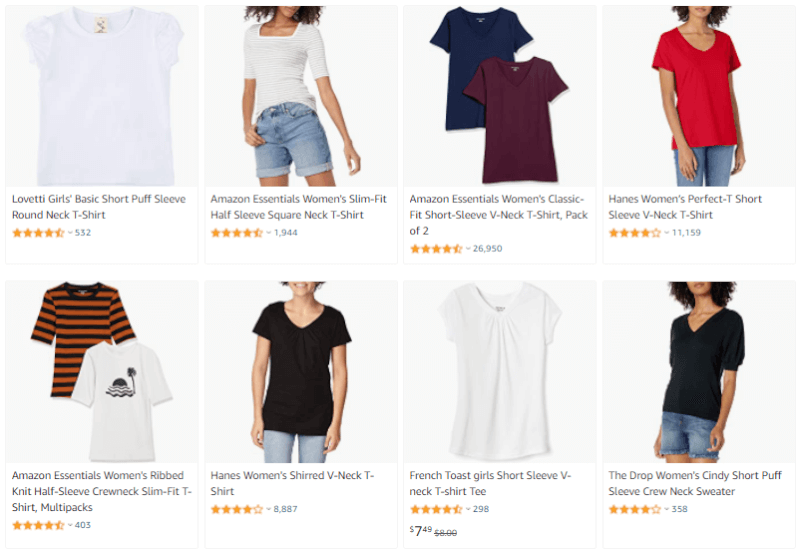 The first product on the list is Puff Sleeve V-Neck T-Shirts. With a flattering puff sleeve and collarless v-neck, these t-shirts are a perfect clothing item for any occasion. As it is trending, we 
can sell them at higher prices and maximize our profits.
Beginner's Tip: Ensure to provide various sizes and colors of Puff Sleeve V-Neck T-Shirts in your dropshipping store. Doing so will increase your sale potential as customers enjoy variety in their shopping experience.
2. Wide-Legged Pants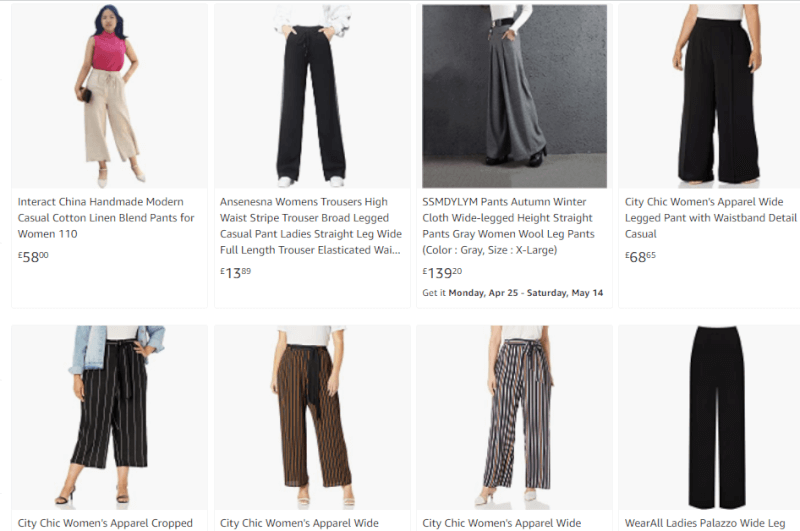 Second, on our list is Wide Legged Pants. Also known as palazzo pants, they are fitted at the waist and spread out from the hips. Furthermore, wide-legged pants are perfect for traveling and can be worn for business meetings or dates.
Altogether, as these pants are not only versatile but in-demand, we should take advantage of this clothing item and start dropshipping it immediately!
3. Full-Zip Hoodies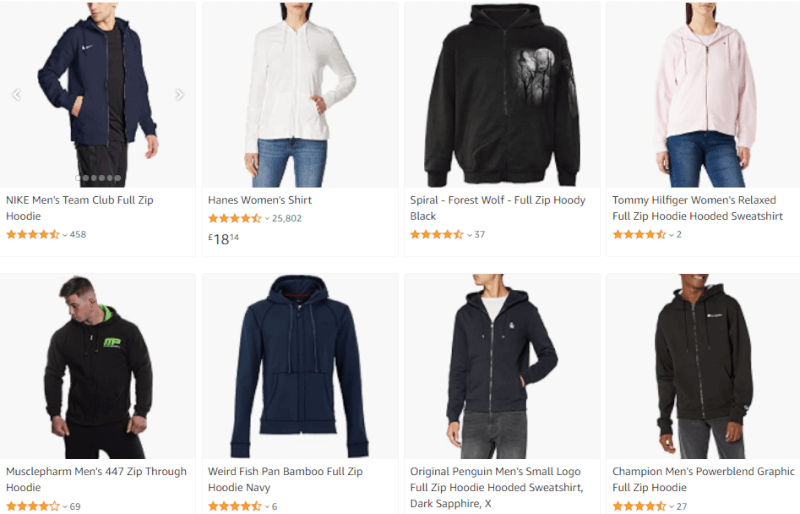 Grabbing the number three spot are Full-Zip Hoodies. Suitable for sports or casual wear, they are both practical and stylish. Also, they are popular in the UK as there is already a big market for them. So, if we provide variety in color and quality, we can sell them quickly.
Beginner's Tip: Include different sizes and unisex options in your dropshipping store to increase your profit potential.
4. Yoga Pants
Third on our list is Yoga Pants, designed initially for yoga and gym wear. However, yoga pants are now worn as fashion statements, making them a perfect dropshipping UK clothing item.
Moreover, Yoga Pants fit like leggings with a wide stretch waistband for comfort and support. As an item that women love to have in their wardrobe, they are a must-have in our stores. 
5. Long Sleeve Dress Shirts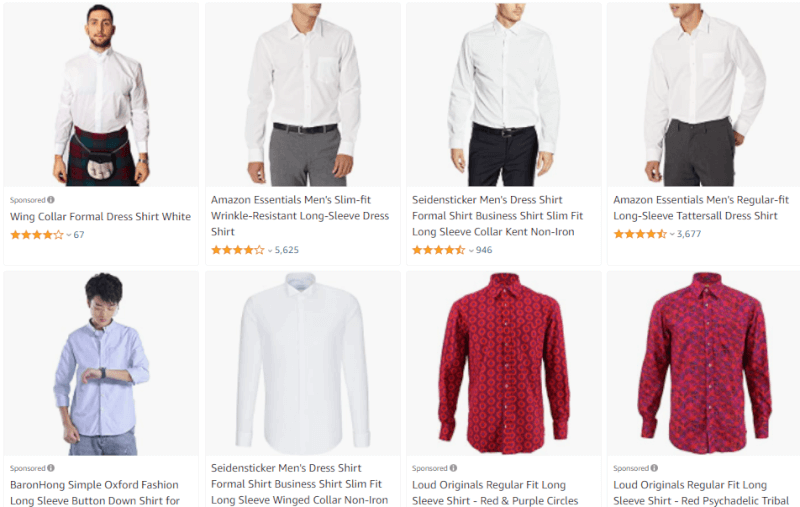 Last on our list of top UK clothing products are Long Sleeve Dress Shirts. Due to their elegant look, men mostly wear them at business events or parties. Also, they are an evergreen product that sells throughout the year. Therefore, dropshipping long-sleeved dress shirts is an excellent way to generate sales consistently.
Overall, these are the top 5 trending products in the UK market. Moreover, AutoDS supports all eight suppliers listed above except for Printful.
As such, we can automate tedious dropshipping processes like product importing and order fulfillment to help us scale our dropshipping business. To conclude, we can immediately list the products mentioned above in our stores. As they're best-sellers, these products have a high potential to generate sales.
Start Your UK Dropshipping Clothing Business Today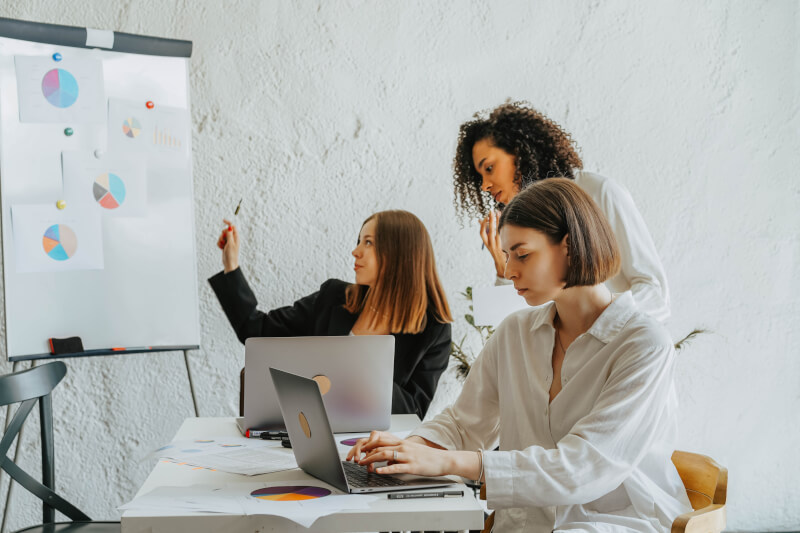 Choosing a good UK dropshipping supplier and trending clothing products to sell allows us to dropship clothes successfully in the UK. Since we have to list the products, we need an excellent selling channel where customers can view and buy our products. There are two types of selling channels we can use to dropship:
eCommerce marketplaces 

Customizable eCommerce platforms
Marketplaces are trading platforms that generate organic traffic. Organic traffic means there are already users accessing the marketplace without us needing to market our store right away. Some examples of marketplaces we can use to dropship UK clothing are eBay UK and Amazon UK.
In contrast, customizable eCommerce platforms allow us to customize our dropshipping website. We can design our online store according to our preferences with customizable selling channels. Some examples of customizable eCommerce platforms are Shopify and Wix.
Unlike marketplaces, selling channels like Shopify and Wix don't have organic traffic. Therefore, we have to invest in marketing our stores to attract customers. However, we can brand our dropshipping UK clothing store with customizable platforms, which will help us increase our brand's recognition.
Once we set up our selling channel, our UK dropshipping clothing store is ready. Then, we need to import products from our suppliers and fulfill our customer's orders. Similarly, we should provide excellent customer service like any other business.
Business operations like product imports and order fulfillment are a vital part of the business that we need to do every day. However, doing them manually takes significant time and effort after we begin to receive multiple orders. Since most of our time is gone completing tedious and repetitive tasks, we cannot focus on scaling our business.
Business Automation with AutoDS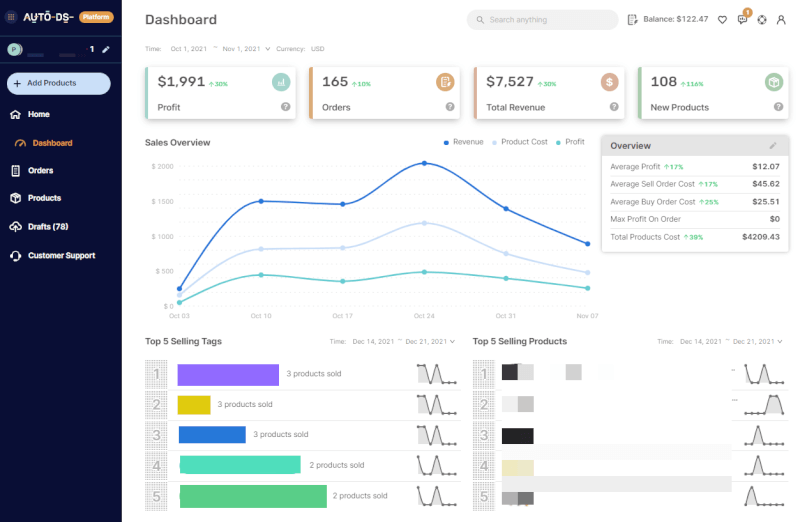 On the other hand, if we're looking to streamline our online business operations, dropshipping automation software can help. That's because dropshipping software automates tasks that we do manually. With a dropshipping automation software like AutoDS, we can:
Overall, adding automation to our dropshipping clothing business allows us to scale our business. Consequently, we can achieve higher profit margins.
Ultimately, the three crucial steps of starting a dropshipping clothing business in the UK are as follows. First, we need to select reliable UK suppliers. Second, we must find top trending products to sell. And third, we need to integrate our dropshipping business with AutoDS to automate our processes.
FAQ
Is Dropshipping Possible In The UK?
Yes! Dropshipping is possible in the UK. Moreover, dropshipping is a thriving business in the UK with the ever-growing clothing demand and availability of reliable UK dropshipping suppliers.
How Do I Find UK Clothing Suppliers?
Some great UK clothing supplier include CJDropshipping, AliExpress, and Amazon. Alternatively, you can go to AutoDS' suppliers' page and find suppliers by filtering those in the UK. We can also use Google to search for suppliers in the UK and contact them about what they offer to dropshippers.
Can You Dropship A Clothing Brand?
Clothing brands are protected by copyright and trademark rights. We can dropship some clothing brands with their permission, whereas some brands don't allow it. To find out which products are forbidden to sell, we should follow the VeRO guidelines.
Final Thoughts
Now, we have all the crucial information we need to start dropshipping UK clothing. With this knowledge, we can easily dropship clothes all over the UK.
Ultimately, we can rest assured that our UK dropshipping clothing business will be a success. Especially if we choose reliable UK dropshipping suppliers and find trending products consistently.
Eventually, we can scale our store with business automation. Apart from this, there are multiple ways to increase our profits. So, here are some articles if you want to master the UK market and the clothing industry: