EBay France and eBay Italy are two very high-potential eBay marketplaces for all dropshipping businesses.
In this article, we will analyze the reasons why they are considered a very good and profitable opportunity for dropshippers and eBay sellers.
We will show why we strongly recommend starting dropshipping from eBay France (eBay.fr) or dropshipping from eBay Italy (eBay.it) right away.
Of course, needless to say, you can find both of them in AutoDS' supported suppliers' list, and you can drop ship from Amazon.fr (France) and Amazon.it (Italy) accordingly.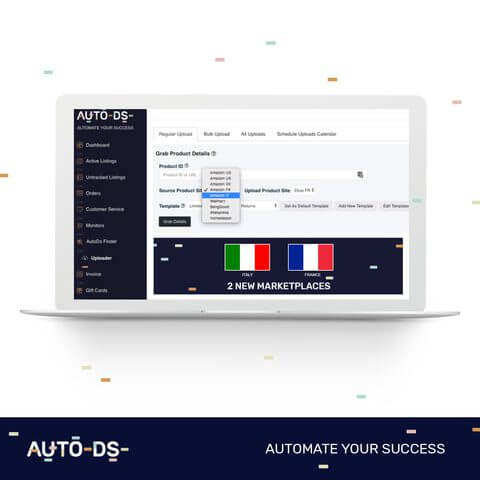 But, what is so great about those two marketplaces?
First of all, and according to Wikipedia, France is the 4th biggest European country in terms of population, while Italy goes 6th.
This practically means that a lot of customers are already looking to buying your products!
eBay.de and eBay.co.uk, already have an established competition level in terms of dropshipping, in the European market.
Therefore, starting an eBay drop shipping business there would mean to have to deal with more sellers selling the same items.
Their prices would even be lower than yours, especially when they already have a strong base and a long past in selling in these marketplaces.
However, eBay.fr and eBay.it have, for now, a very low competition level. This means – what else? — fewer sellers, more visibility, more sales and, of course, higher profits. Overall, a great market to start an eBay dropshipping business. Are you sure you want to wait? We, really, don't think so.
eBay.it and eBay.fr in numbers – a great opportunity to grow in a short time!
Did you know that the Premium stores' subscription on eBay.fr and eBay.it only cost 150€/ month?
A premium store means the ability to upload unlimited listings. Amazing, right?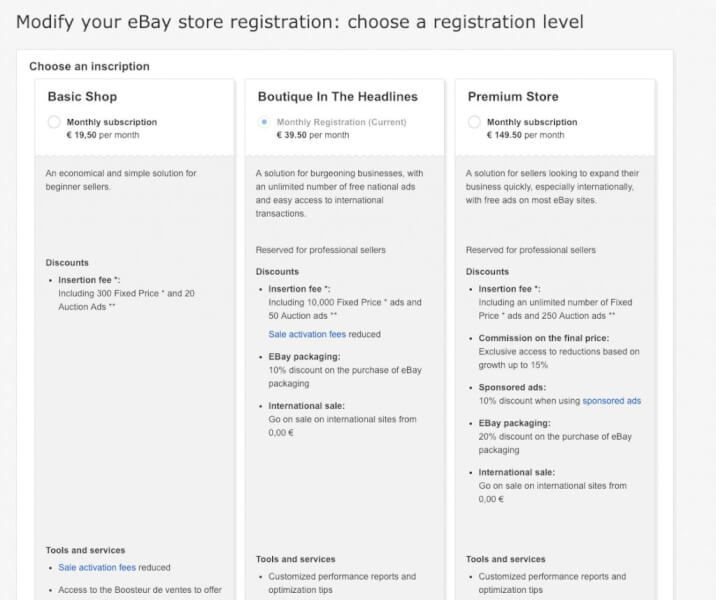 What should I do to start dropshipping from eBay France or eBay Italy?
Be aware that when you create an eBay store on different eBay marketplaces, you have to take one critical action.
You need to add the relevant currencies to your PayPal account, otherwise, you will lose a lot of money on currencies conversion.
Here are the steps how to do this:
1) Log in to your PayPal account
2) Go to the settings page: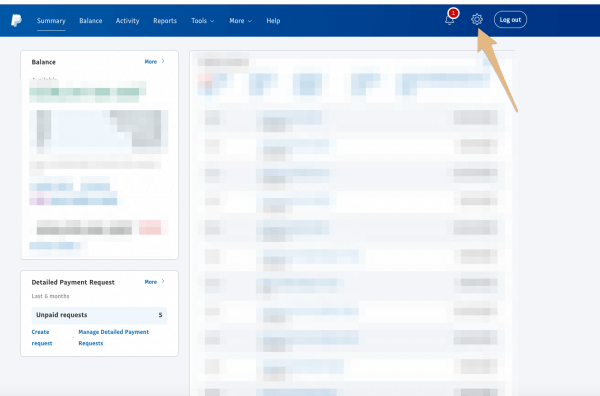 3) Go to "My financial info"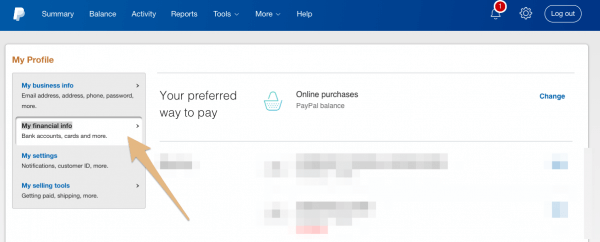 4) Go to "Currency management" and click "add currency: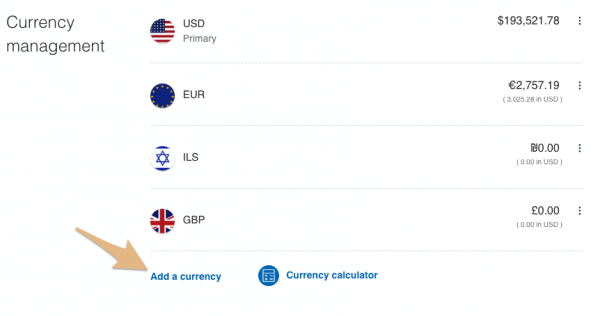 5) Chose the relevant currency, and click "Add Currency"
That's all, from this moment when you get paid with the new currency – the money will not be converted to other currency and you will not pay the exchange rate.
We also created a full explanation video about how to add another currency to a PayPal account.
Want even more benefits?
If you already are a European resident, you will benefit from buying and selling in your local currency, Euro (€).
This will also save you money in currency exchanging costs of the transactions.
Make sure to check out our video about dropshipping on eBay Italy and eBay France.
Conclusion
So, to sum it up, what is so special about dropshipping to eBay.it and dropshipping to eBay.fr?
European countries with a big population, low-cost monthly store subscriptions and still, low competition. What more do we need?
Don't lose any more time, and start selling in these two marketplaces, now.
Use your AutoDS account to start uploading to them right away.
AutoDS Dropshipping platform fully supports monitoring for both of these, high potential, marketplaces, along with other great features.
We are here to help your eBay dropshipping business grow and succeed, so don't have second thoughts. Start now! 
If you have already started selling on eBay Italy and France marketplaces, comment down below and give us your impressions 🙂 Also if you have any thoughts about what you'd like us to write about, let us know.