1) Christmas Products
So the first thing that you should do, you need to go to any supplier. The supplier must have fast shipping in the United States. We don't have enough time to send these products from China.
There are some suppliers that we recommend, which are Chinabrands, Costway, and Banggood US.
So let's start with Costway, if you go to Costway, it's straightforward to find the dropshipping product for Christmas.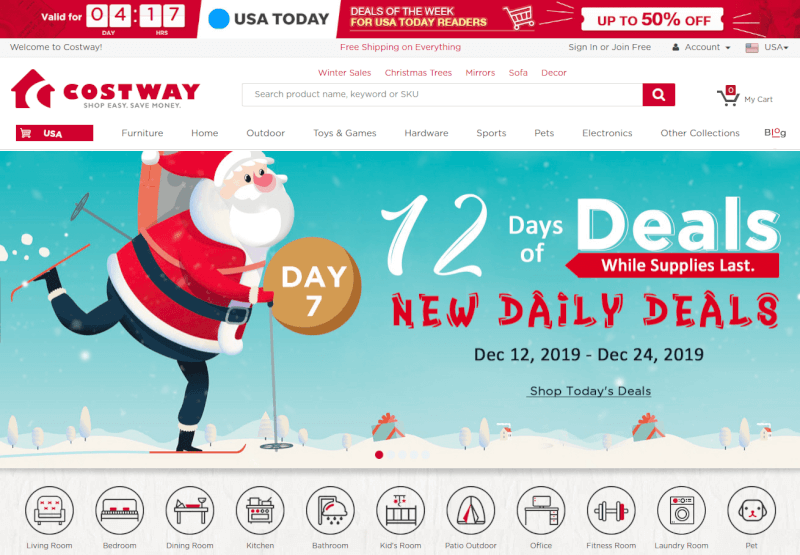 You can go to their site, and you will see the Christmas products, It's straightforward to find them.
So what we will do, we will go and click on the Christmas picture. Then we will start and list everything from here.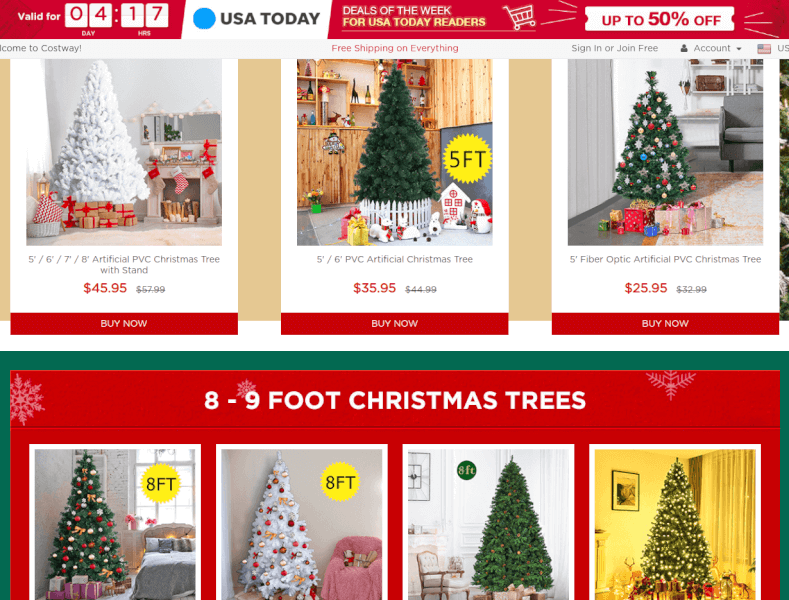 In the next tips, we will show you how to maximize profits and what to do precisely when you list the products from the Christmas category.
Let's take any product from this page, on the Christmas Page, you will mostly find Christmas trees, but that's not all.
Start and open your mind search on Google for gifts; write a gift for women, gift for men. Everything like this on Google and you will get a lot of different ideas of what you can sell for Christmas. 
Usually, people give gifts and presents during Christmas, and this is why we recommend you not only list things that are directly connected to Christmas like Christmas trees but also gifts.
So if we go to Banggood, for example, we can also search "Christmas" Banggood will offer us tons of different products.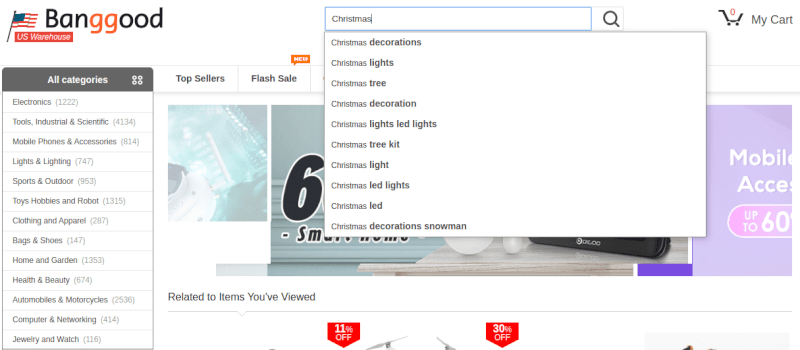 It's vital if you do it from Banggood, you need to go to us.banggood.com so you will find only the products located in the United States.
This way, you can make sure that it will arrive before Christmas, and your clients will not be upset.
We can see tons of different products you can see that most of them are with reviews.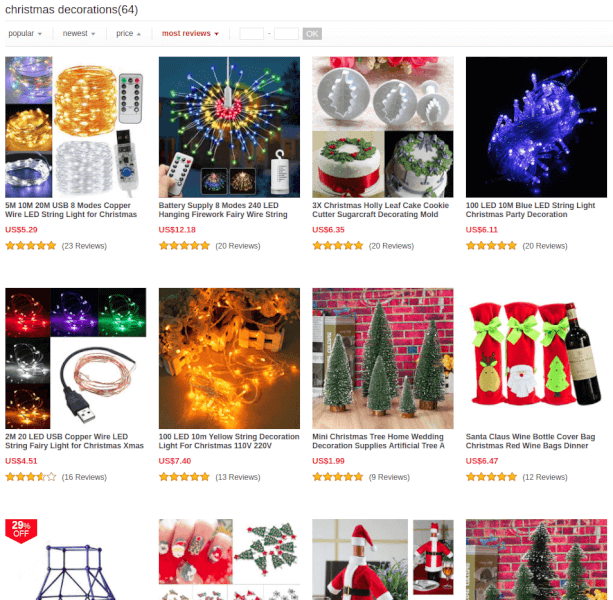 You can sort the result by most reviews, and then you can use the AutoDS Helper to grab all of the products on the page and list all of these products using a bulk upload.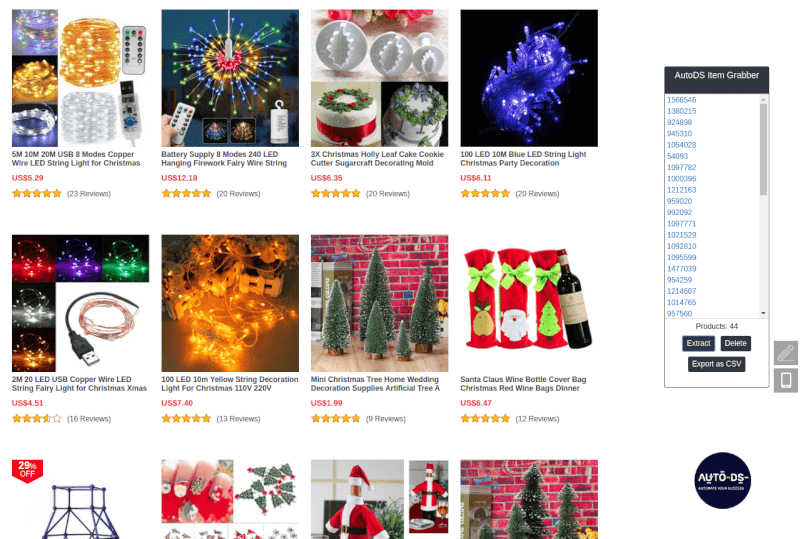 We recommend you to list now as many products as possible that are related to Christmas to maximize your profit.
2) Branding and Template + 3) Tags
Let's say that we found a product that we want to dropship. Let us take any product from Costway.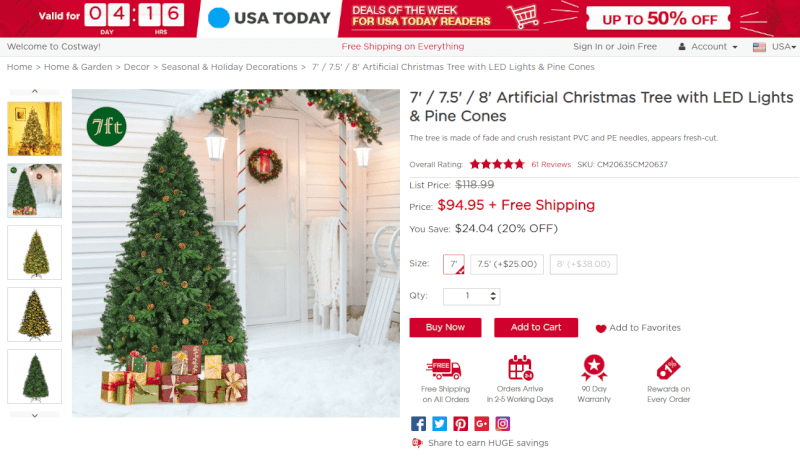 Copy the link and go to AutoDS and paste the link on AutoDS and choose Costway US. It's crucial to select the Christmas template.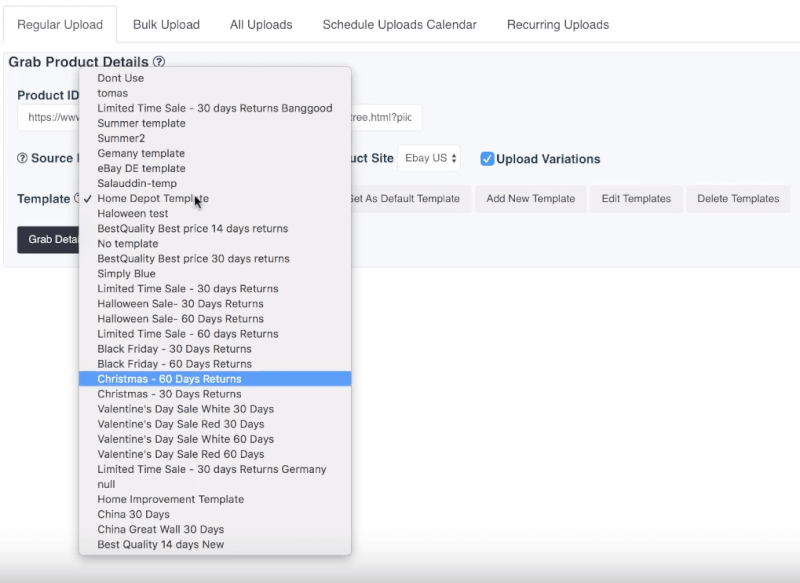 Now, when you choose the Christmas template for Costway, for example, we have 60 days of returns, which will give us a considerable advantage over our competitors.
We will choose the 60 days returns template and click "Grab Details". AutoDS will grab all of the details for us.
For the title, we should also add "hot for 2020" just for the optimization.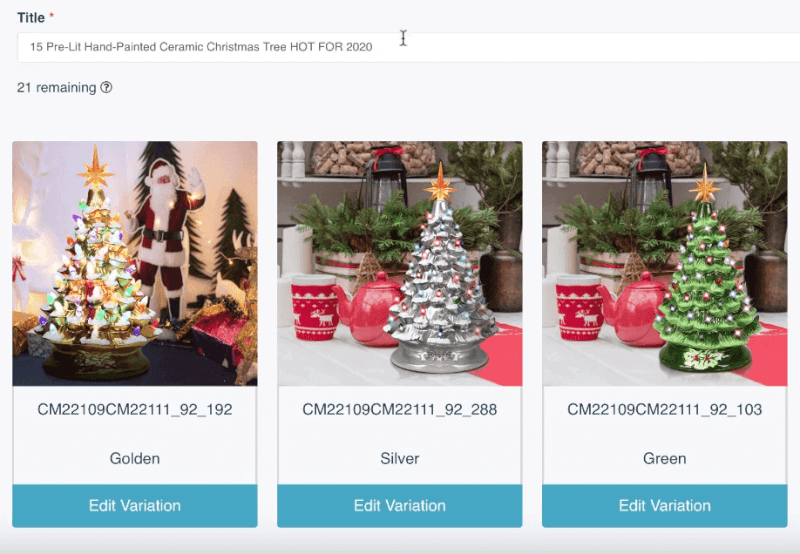 The first thing that we would do is we go add under the tag field and write here, "Christmas" Why?

Because of this, we can easily find the products that we uploaded that are related only to Christmas. And then, we can filter and remove these products.
But this not enough to brand our store and show people that this is a store for Christmas.
So we recommend you to go to YouTube, write "How to increase our eBay sales" or just "Branding Strategy AutoDS" and you will find this video or you can find it bellow.
In this video, Lior Pozin, the CEO of AutoDS, is explaining how to do the exact branding for your eBay Store.
During Christmas, we recommend you go and take this video, follow the instructions there but make sure that you are branding your store for Christmas. After that, you will brand it again for the New Year. 
In the profile picture, for example, you should write something related to Christmas and emojis showing Christmas gifts and Trees.You can, for example, put a Christmas picture and banner. It makes the buyer feel that your store is a store for Christmas. And that they arrived at the right place to buy products specifically for Christmas.
It will increase your conversion rates by a lot of percents.
It will take you around 10 minutes, maybe even less, and it will make a massive difference for you.
4) Add Potential Delay Note
Now, what we recommend you is to go to AutoDS Uploader and Click on the "Edit Template".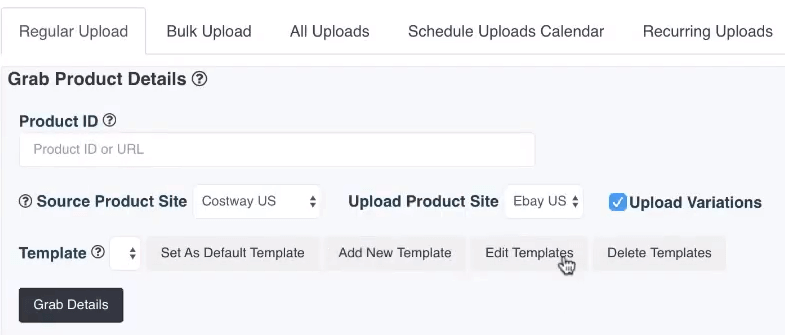 Then select the "Christmas" Template. Here what we recommend you to do is to add a small note of "* May arrive after the Christmas".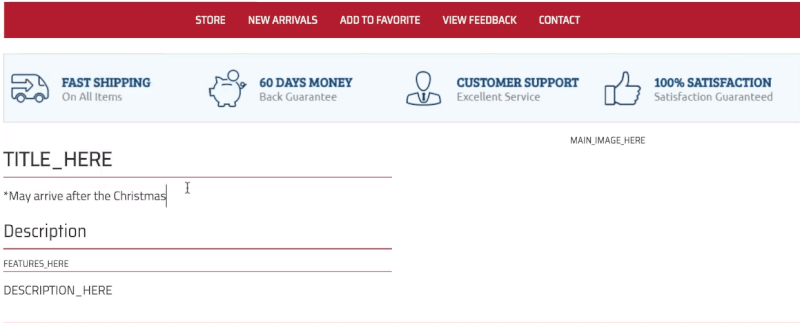 We don't want people to buy and then be upset if they were preparing to use their products at Christmas, but the products didn't arrive on time.
So it's better to lose some sales. Because the transactions will still be huge but add this note in your template, and people will know that this product may arrive after Christmas.
We recommend starting doing this after the 18th of December because this is when the shipping may get delayed.
So if you add this, you will be covered. It will be easier for you to solve cases after Christmas.
If you already uploaded products without this and then you want to edit them, you can go to the active listings. And make a filter by the tag that you used to upload the listings.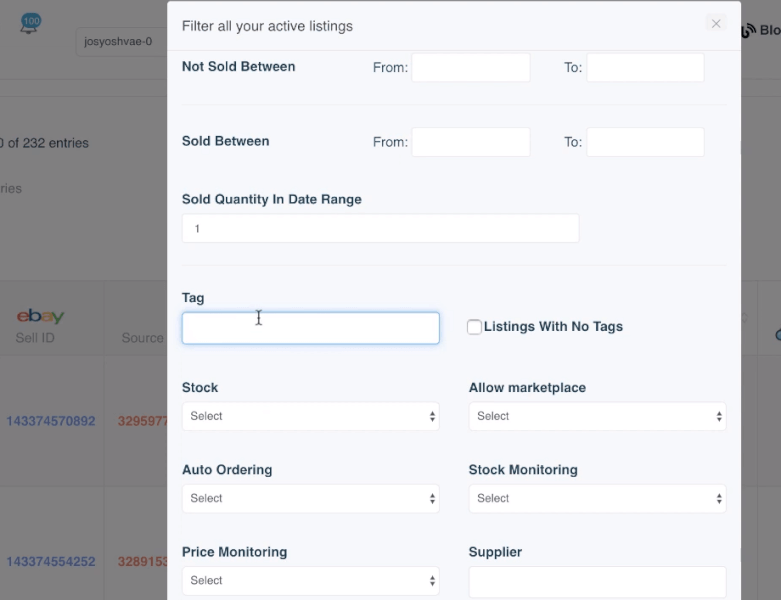 Then go to bulk change. Click "Apply to All Listings" and change the template to the new template that you created.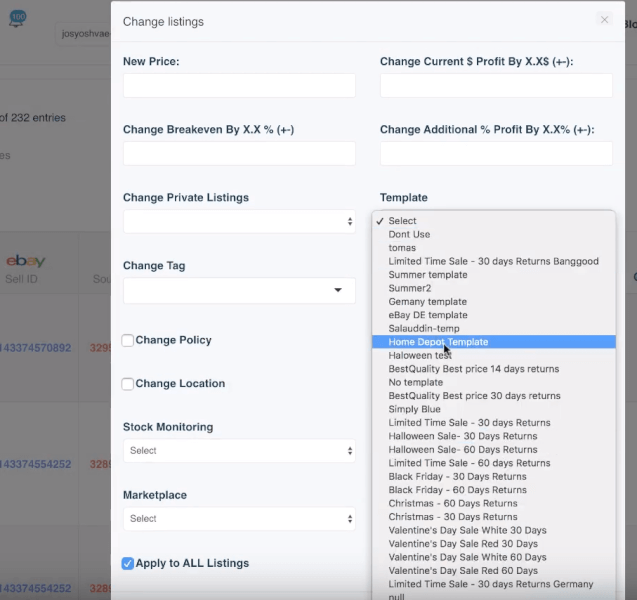 It is critical and will save you a lot of headaches after Christmas and the New Year.
5) Removing Christmas Products
We recommend you go and remove the Christmas products on the 24-25th of December.
Don't remove the gifts because the gifts can continue selling even after Christmas. Remove things that are related to Christmas, like Christmas trees and decorations.
We recommend you to remove them from your eBay store, but here is a big tip, and this is important.
When you remove products that are related to Christmas, it can hurt your eBay store. Due that you will remove a significant amount of products at once.
If you remove 100 products, go and list another 100 products.
Search for products that are related to the New Year, seasonal products, like things for the winter.
From our experience, we saw that if someone removes a significant amount of products and doesn't list new products, eBay will decrease their store visibility.
If you immediately list the same amount of products that you just removed, your visibility will stay the same and even will get higher because there are new products in your eBay store.