Before we start, REMEMBER! You can not use both methods as it will confuse your clients and you will not see any measurable result.
Method 1:
The first type of eBay branding strategy is to brand your store as a professional store to show that you are a real brand.
Using this method, you can get more customers to trust you and make them more confident to buy from you.
All the big companies in the world do this, it is a proven work method!
To better understand the method, we will show you some examples, Take a look at this store, would you buy from a store that looks like this?

or from this store:

These two stores have similar products. Both of them are selling shoes and clothing. But if their prices are similar, from which of them would you buy?
Probably, you will buy your stuff from this one. Because you will feel that this store is running by a professional company. And you will prefer to buy from people who know what they are doing.
You will build an idea about their good customer support and the quality of their products.
What are the things that you should take in your consideration when you are branding your store on eBay?
Logo, Banner, and Description:
You should make sure that all of the eBay brandings go together, the logo, the banner, and the description. 
Template:
The next thing is your listings template, the template has to be similar to the logo and the banner. To fit your eBay branding strategy.
Also, we recommend you to spend a bit of time on your Facebook page, Twitter, and Pinterest and put your logo and banner there, so you can build a customer base and more trust with your buyers.
Method 2:
The second type of eBay branding strategy is branding, where you show that you are a family business that wants to help your customers and that it's not a huge business.
In this type of branding, we recommended taking a photo of you with your kids or your family. Maybe a picture with your grandmother and grandfather and put it as a logo for your store.
This method works for smaller stores. So if you don't have that many Feedbacks, we recommend you go this way.
Also, try to add a nice description to your profile.
What we recommend for the description:
First, write that you are selling on eBay to make a living for your family.
Then add that you are available to answer any question regarding your products.
Also, write that customer support is the most important thing for you and that you are always there to listen and solve any issues with the buyer's orders.
This was about what you should write on the description of the family business method. If you go for the brand direction, right that you are a big company that you have a team that cares about customers.
Another thing which is also essential but not a must, we recommend you to get a template. A professional template which also goes together with your branding.
The template part is vital because most of the people are using the same templates from the Dropshipping monitors. Or something which they found for free on the internet.
We recommend you to invest some money, up to 40-50$ and by a professional template. A template adapted to your store and eBay branding strategy.
This way, you will stand out from all competitors. And the buyers will buy from you even if your prices are a bit higher.
Because if the buyer sees that 3 buyers are selling the same product with similar prices and they all look the same, but your store looks different, there is a high chance that the buyers will buy from you.
Most of the buyers like to buy from someone they believe in and they trust.
From where to get the logo, the banner and the template for your eBay store branding?
Now, we want to show you how you can get these things done and how you can get the logo, banner, and the template very easily sometimes for free or for a very cheap price.
All you need to do is to go to google and right "free images", now you have many websites that have free images, for example, you can go to Unsplash.com.
Then you can search for anything that you want for example "Family" if you want to build a family business store.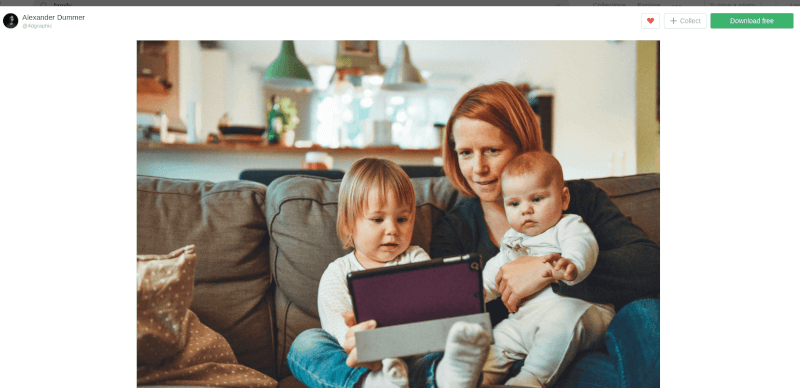 You will find a lot of family photos, for example, this one that can be a great photo for a family business.
Then you need to find something which goes together with this photo for example travel, kids or something like that which you will put on the cover. This was the freeway of doing it.
On the other hand, you can go to Fiverr, we recommend this because your store will look much more professional. On Fiverr home page just type "eBay logo",  "eBay banner" or "eBay template".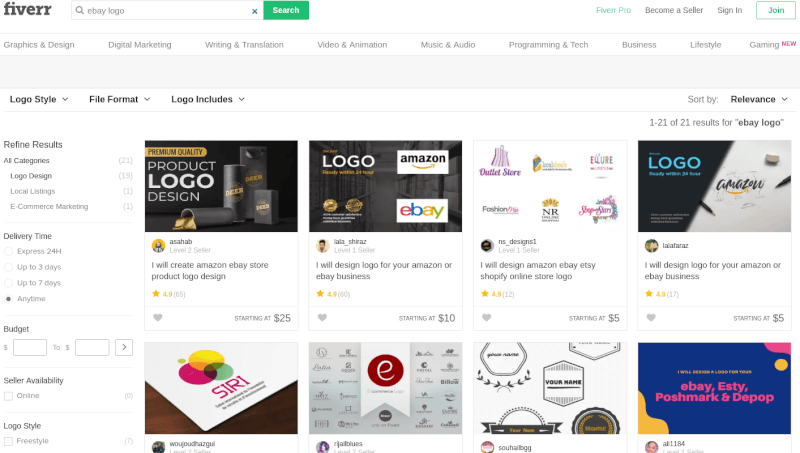 You will find a lot of people who are selling eBay logos so you can just choose a seller and request the logo which you want. Just specify the colors, the store name, and any other criteria that you want, then in around two days, your logo will be ready.
This is very cheap, it will cost you between 5 to 10 dollars and it will really worth it.
Also, you can buy the banner and the template, you can write on Fiverr "eBay template".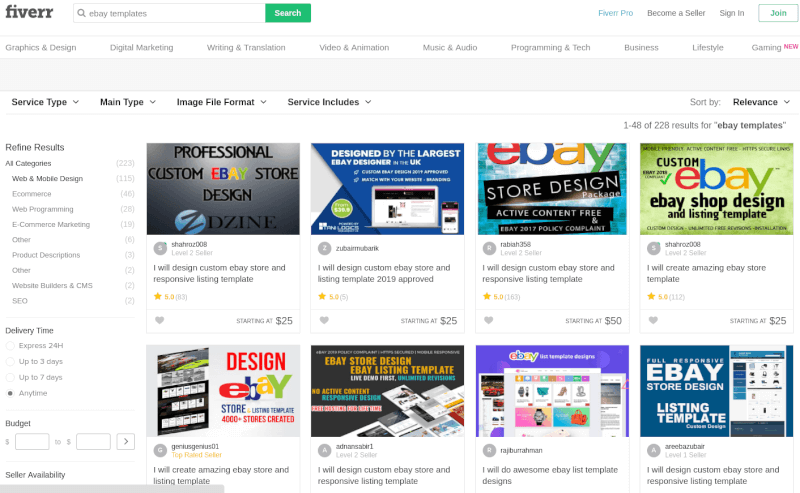 As you can see, we found a lot of people who can create a professional template for you. Some sellers made over 700 templates, you can check their work on their pages, so you can have an idea about what you should expect.
Summary:
To summarize, we explained 2 branding methods that you can use to increase your eBay sales by 5-7%. The first one is to build a professional store that looks like a big brand.
The second method is to build a family business store. And act like you are a dad or a mom who is focusing on providing the best service to make a living.
Also, we shared with you what are the main things that you need to focus on when you are building your store. And the 2 ways how to get these things done. The logo, the banner, and the template.