The eCommerce and online shopping industry are booming and we have a golden opportunity to take advantage of that. In fact, over the previous years, there has been a steady increase in growth.
Therefore, taking advantage of an industry that's booming will bring us significant profits. With that in mind, the advantages of dropshipping make it one of the best eCommerce business models to utilize today. Specifically, it will allow us to earn money and quit that 9-5 grind.
Now, in this article, we will dive into the disadvantages and advantages of dropshipping. Moreover, looking into the pros and cons will help us better understand dropshipping as a business.
What Is Dropshipping?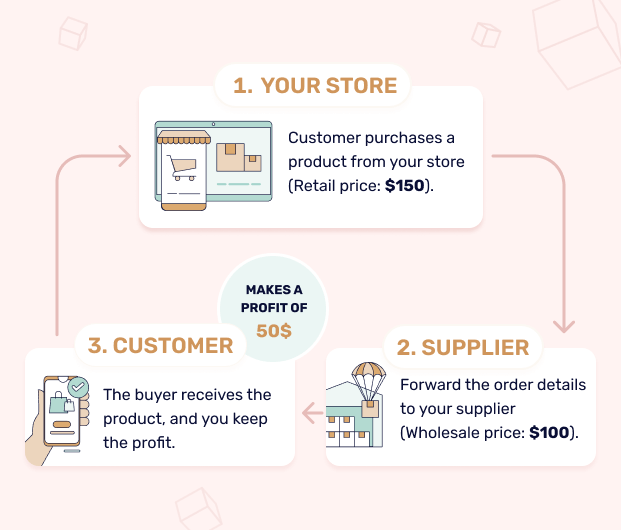 Dropshipping is an eCommerce business model that has great potential to bring in high profits. What's more, it is a retail fulfillment method where the seller doesn't keep any inventory. Rather, the dropshipper collaborates with a supplier. As such, when we make a sale, we purchase the item from our third-party supplier. Notably, we only purchase the inventory after making sales.
Then, the third-party supplier ships it directly to our customers. The biggest advantage of dropshipping is that we never actually touch any inventory while making a profit. Uniquely, the biggest difference between dropshipping and the standard retail model is that we act more as a middleman between the customer and the third-party supplier.
To illustrate, let's look at an example. To begin, let's assume that we have sold a $150 pair of shoes to a customer. Then, we receive the order and payment from our customer.
Afterward, once the customer pays for the shoes, we order them from a third-party supplier for a price of 100$. Now, the third-party supplier delivers them directly to our customer and we make a hefty profit of 50$. As seen in the example, the dropshipping business model is low-risk, allowing us to easily scale and earn great profits.
Is Dropshipping Still Worth It In 2022?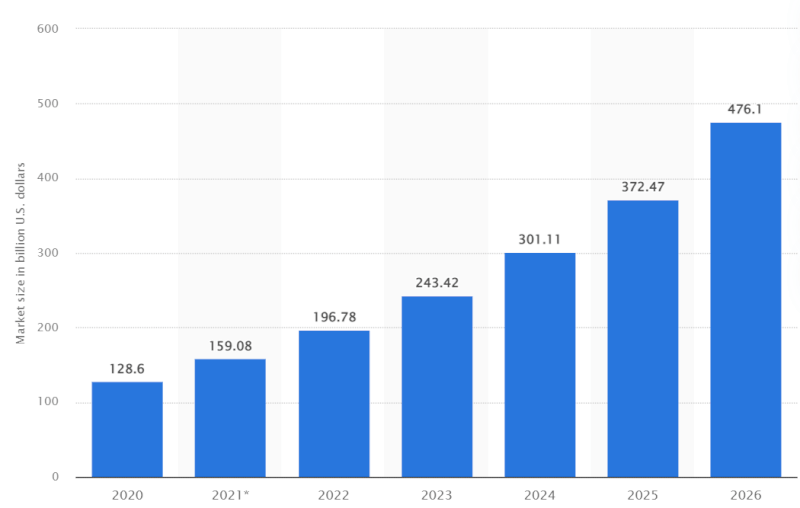 Although some people might be suspicious about the profitability of dropshipping, it's safe to say that it is definitely a lucrative business venture. In fact, the dropshipping market size has been growing exponentially over the years. Actually, it's projected to reach $476 billion in the next 4 years. 
In addition, dropshipping has a low-risk, low-investment business model that allows people to reap profits with minimal risk. Also, dropshippers have great potential to generate high profits with the proper tools and marketing. 
All in all, the advantages of dropshipping are endless as the model enables us to make a solid profit while avoiding major risks. So, we won't be losing money, instead, we'll be able to earn even more.
The Advantages Of Dropshipping
Now, since we know more about the dropshipping model, let's take a look at the advantages of dropshipping. Especially, since people may be hesitant about dropshipping, this list of dropshipping benefits can help you decide:
With these factors in mind, let's explore each one better to understand the benefits of dropshipping.
Low Startup Investment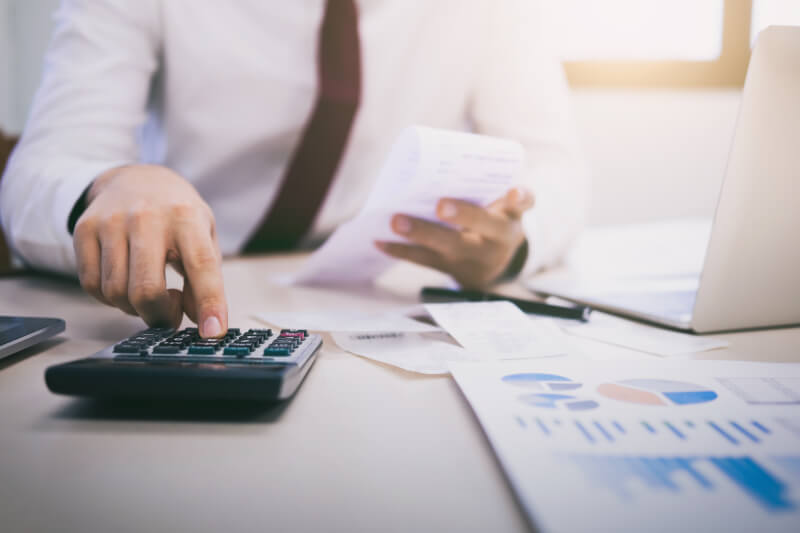 Usually, when starting an eCommerce business, a big chunk of money is spent on building our inventory. But, this may be problematic since there is a lot of guesswork involved around what will sell. Consequently, if we don't sell many of our stocked items, then we're just losing money.
However, if we utilize the dropshipping process, we don't need to stock up on inventory. Since the dropshipping model is based that we act as a middleman between the customer and supplier, we never actually hold any inventory. With that in mind, we significantly save on startup costs.
Additionally, the cost of opening our dropshipping business on eCommerce platforms like Shopify or Wix is quite affordable. Although there is a monthly subscription, platforms like Shopify or Wix charge $29/month and $17/month. However, these costs are quickly covered when our business begins to grow. Actually, growing our business is easily done when utilizing the proper dropshipping tools.
No Need To Hold Inventory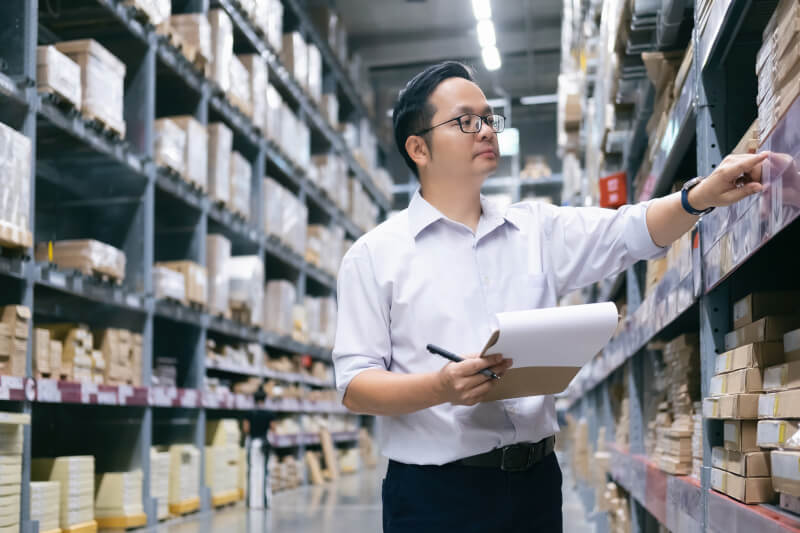 As mentioned above, we don't actually need to hold any inventory. This is another advantage of dropshipping. In fact, as dropshippers, we are the connection between the customer and supplier.
With that said, not only do we avoid paying for overhead and storage fees, but we also don't need to worry about the shipping and packaging service. Our supplier handles everything for us! Thus, as we don't hold any inventory, we can easily start a dropshipping business.
Low Entry Barrier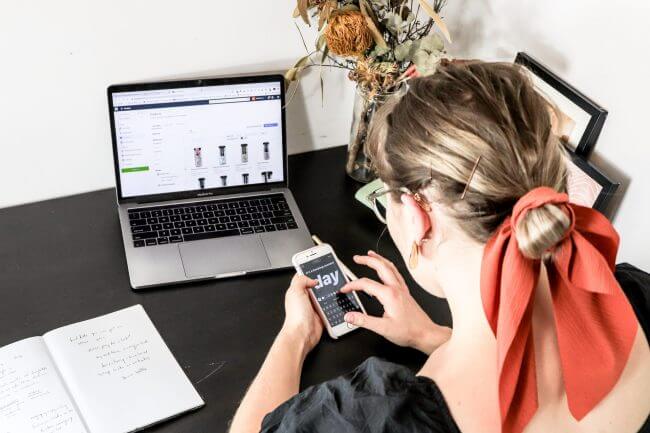 Next on our list of advantages of dropshipping is the low entry barrier. Since we don't have to buy any inventory or hire staff to handle warehousing and shipping, we're already saving money.
On top of that, there are a few marketplaces where we are able to open our store and dropship for free. Furthermore, the sales fees that a lot of marketplaces charge are really low.
Plus, having experience in sales or eCommerce is not required. Because the business model is straightforward, we don't need any specific skills. This enables us to easily start dropshipping.
As a result, since the entry barrier is low, there is a lot of competition in dropshipping. However, this gives us the chance to differentiate from our competitors by offering optimal customer service. Therefore, this doesn't only just help us combat the competition but also helps to build customer loyalty.
In addition, we can differentiate from the competition with various marketing strategies. On top of that, with good marketing, we can become recognizable and build a brand.
Scalability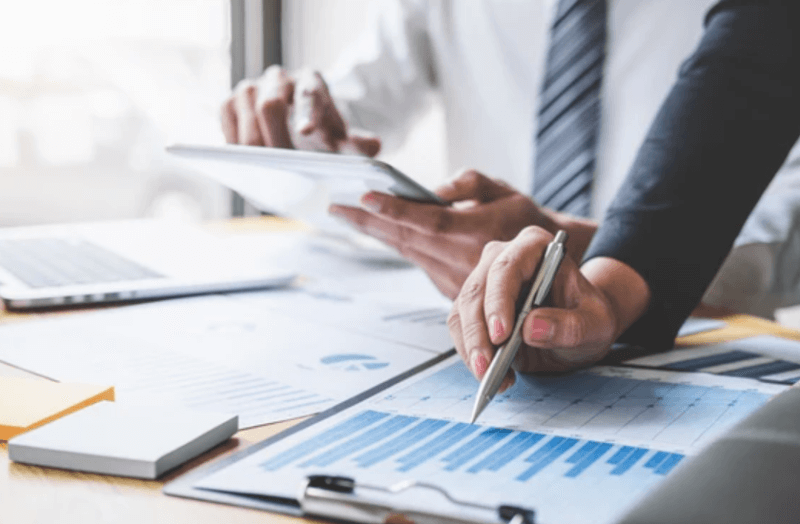 Continuing, another advantage of dropshipping is its scalability. As a matter of fact, since we don't hold our inventory or ship it ourselves, we can target the entire world. However, we do need to check with our supplier if they ship globally. Or, we can also easily find local suppliers in the countries we are selling to.
For example, in order to make sure our suppliers ship globally, we can contact them directly. What's more, we can utilize AutoDS as they work with 25+ global and reliable suppliers.
On top of that, we can sell virtually everything we can think of. Actually, if we sell on platforms like Shopify and Wix, we can list as many products as we want from day one. Interestingly, even marketplaces that may pose selling limits still allow us to offer a huge product catalog.
When we have a variety of products on our store website, we can ensure we offer our customers both great quality and an optimal shopping experience. Notably, they can pick and choose from a vast selection. Consequently, as our product offering can be big, this allows us to sell more and scale faster.
Additionally, automating our dropshipping business will allow us to optimize our store. To clarify, dropshipping automation allows us to automate the entire dropshipping process. From product research and importing to price and stock monitoring and much more, automation tools like AutoDS have us covered. Moreover, this will improve our dropshipping processes and help us scale.
Easily Replace & Test Products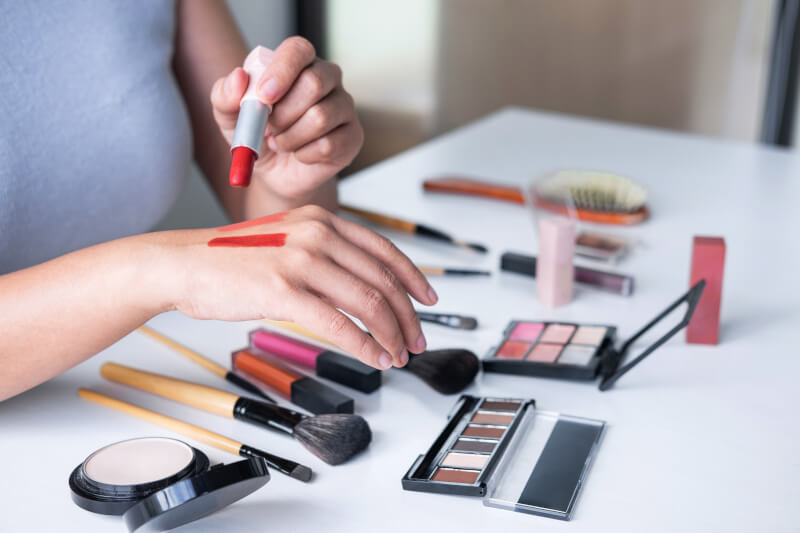 The next advantage of dropshipping is the fact that it's easy to test and replace products in our store. Notably, testing any product allows us to ensure its quality. Testing our products is very important because it's a sure-fire way to ensure their quality. In the process, we can verify that what we offer in our store is of good quality.
Moreover, since it can be a tricky task to figure out what our customers want to buy, being able to easily test product performance is key. Additionally, replacing products that are selling poorly is as easy as 1,2,3. This is because we don't have to worry about having leftover inventory. Also, we can easily replace poor-performing products with best sellers. This way, our product catalog will be optimized to attract more customers and boost sales.
Low-Risk Business Model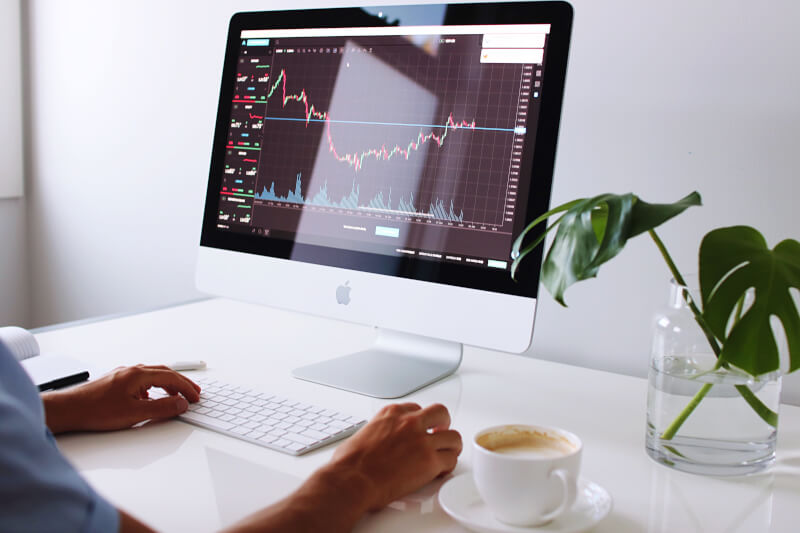 Next, another advantage of dropshipping is its low-risk business model. As such, it allows dropshippers to protect themselves from spending too much money. Although it might sound too good to be true, it is in fact very low risk to dropship.
Moreover, what makes this model so low-risk is that we work on a per-order basis and pay for the product only after getting paid ourselves. Second, we also don't have to worry about shipping because our suppliers handle that for us. In actuality, with minimal investment in startup costs and no real risk that can affect us, dropshipping is our magic bullet.
Easy Order Fulfillment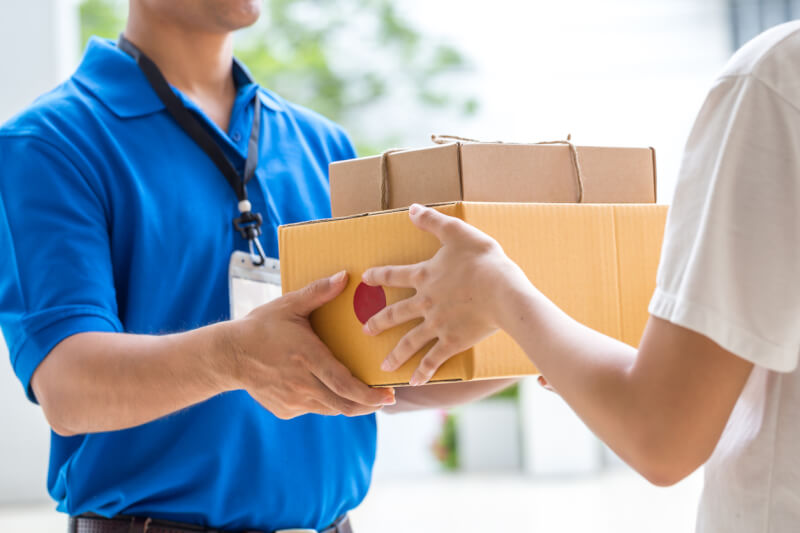 To continue diving into the advantages of dropshipping, we can't overlook the fact that order fulfillment is super easy. As such, the dropshipping business model allows us to take a step back and have a more hands-off role in fulfilling orders.
As a matter of fact, once we receive an order, we simply forward it to our supplier. Next, our supplier deals with shipping and the inventory in question. Without the need to package or ship the product ourselves, we can easily and quickly fulfill our customers' orders. Plus, it's even easier with automatic order fulfillment, meaning we don't have to process anything manually, and the software takes care of the work for us.
Freedom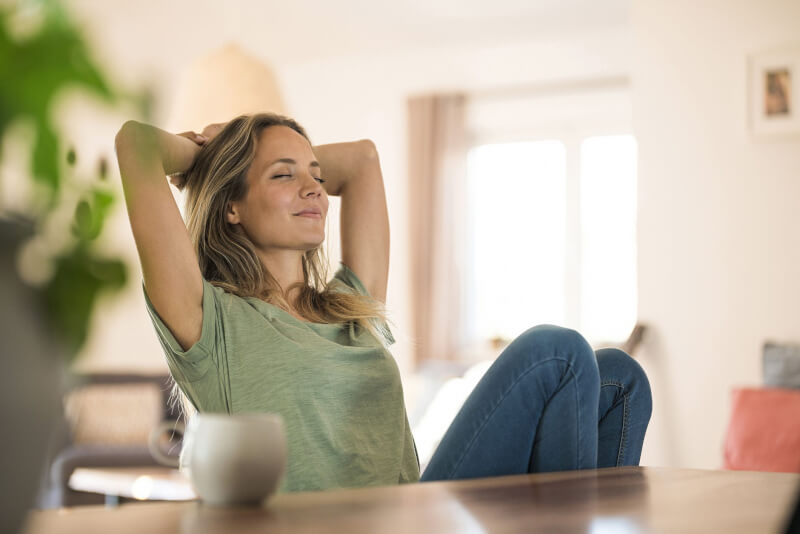 And last but not least, one of the biggest advantages of dropshipping is freedom. Dropshippers have the luxury to run their eCommerce business from anywhere and at any time. Moreover, with dropshipping, we are not bound by our inventory, location, or time allowing us to focus on other things in life apart from business.
Especially, with dropshipping automation tools, we are able to save a ton of time and effort. Consequently, this gives us even more freedom because we'll be able to automate almost the entire dropshipping process.
The Disadvantages Of Dropshipping
Although there are numerous advantages of dropshipping, we also need to look at the disadvantages. The idea is for us to fully understand the dropshipping model by looking at it from all angles.
With that being said, let's take a look at the disadvantages of dropshipping:
Now, let's look at each of these in more detail to have a well-rounded understanding of dropshipping.
Competition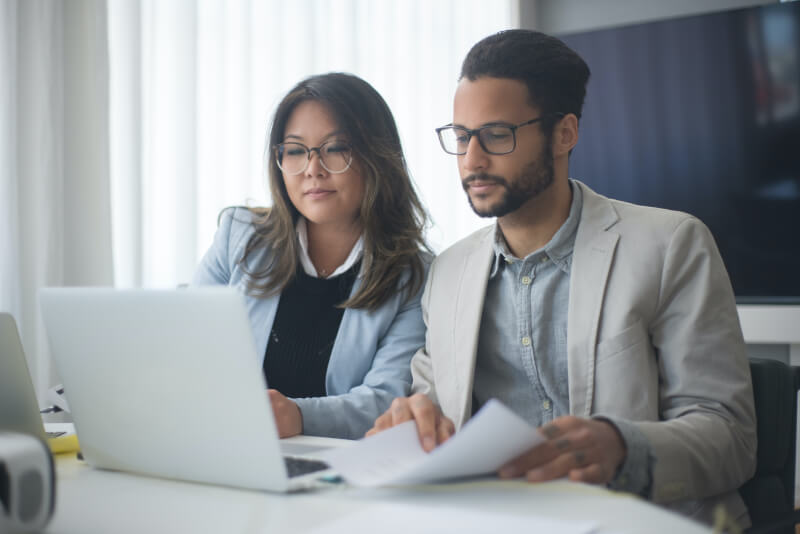 Usually, when we find great dropshipping products, we can leverage them to boost profits. However, great dropshipping products bring about a lot of competition. Since this product is profitable and attractive to customers, a lot of dropshippers will gravitate toward it.
Consequently, this might make it harder for us to enjoy the boost in sales if we need to weed through a lot of competition. Additionally, the high competition can bring our profit margins down. Simply put, the more competition, the more saturated the market becomes which brings pricing down.
However, this can be tackled by good communication with our supplier and thorough planning. In addition, we can utilize a price optimization tool that will ensure we enjoy good profit margins while remaining competitive.
No Control Over Product Quality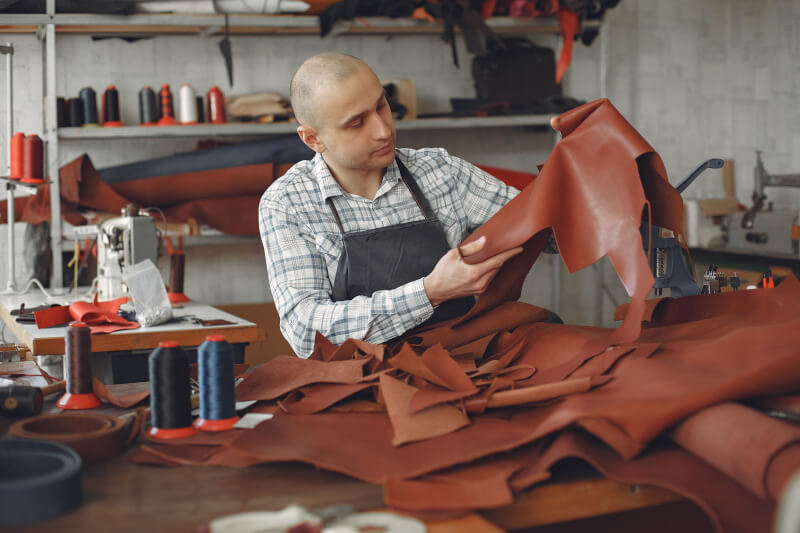 Next, a disadvantage of dropshipping we need to consider is that we have no control over product quality. In truth, because in dropshipping the inventory we sell never actually passes through our hands, we can't be sure about its quality.
Moreover, as the middleman, we know as much about the product quality as our customers. So, if a product turns out to be of poor quality, the dropshipper pays the price, not the supplier. In turn, the customers know that this dropshipper sold them a poor-quality product.
Nonetheless, we can still do our best and find reliable and trustworthy suppliers. In fact, with good research, we can find solid suppliers. Plus, we can always read the product reviews. Additionally, some suppliers offer product inspections. For example, CJDropshipping offers quality checks on their items.
No Control Over Stock & Shipping Times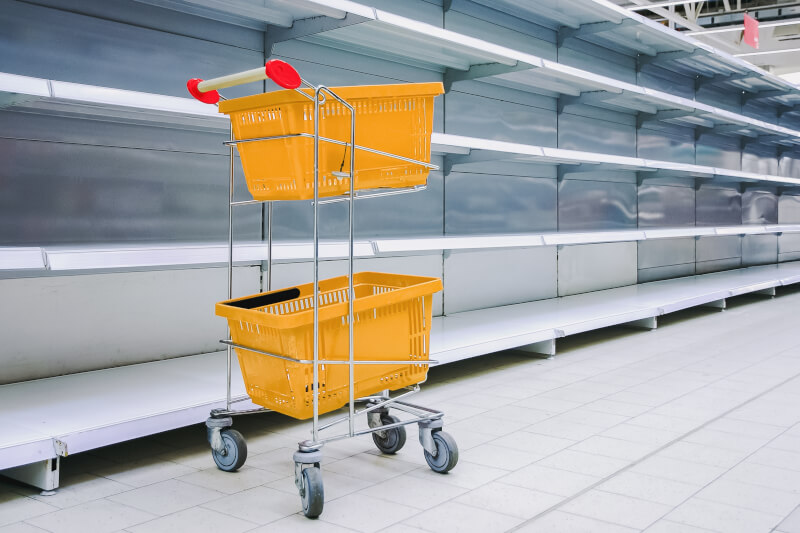 To continue, another disadvantage of dropshipping is no control over stock and shipping. Since both of these aspects are reliant on our supplier, we have no control over them.
Interestingly, different suppliers have different processing, billing, and shipping policies, so shipping times vary. Furthermore, if an order is late or doesn't ship, the dropshipper deals with the consequences. On top of that, we have no control over stock availability which may turn away potential customers.
On the other hand, utilizing an automated stock monitoring tool will help us avoid losing sales. For example, if our supplier is out of stock of an item, the AutoDS tool won't let us import the product into our store. Thus, we can ensure we're always putting our customers first and providing the best service possible, even if we are out of stock.
No Control Over Supplier Price Changes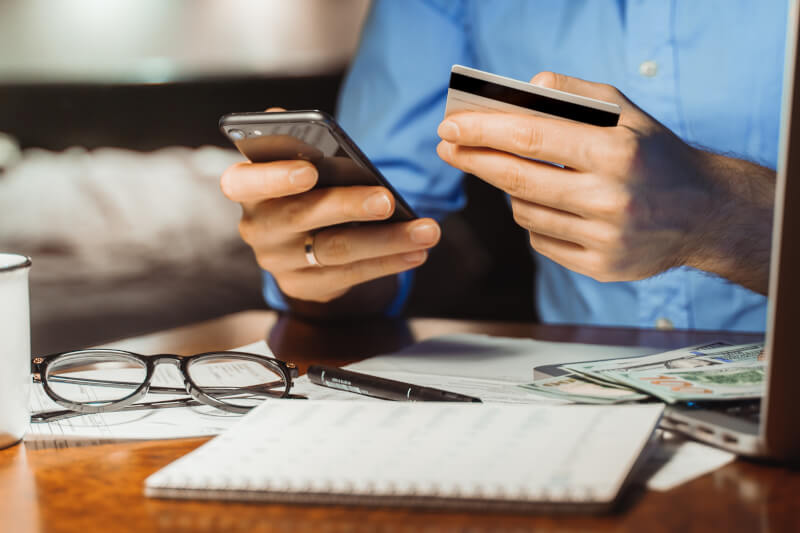 Specifically, for our profit margins, we need to consider the lack of control over supplier price changes. What this means is that suppliers can increase or decrease prices which mess with our own profit margins.
However, with an automated price monitoring tool, we will never lose profit due to supplier price changes. This tool monitors prices around the clock and if there is a price change detected, it automatically updates our pricing. This helps us adjust our pricing in order to keep a solid profit margin.
Selling Channel Policies

Another disadvantage of dropshipping is the different selling channel policies. In effect, different selling channels have varying policies that we have to abide by. As a result, these policies may have some effect on our dropshipping business. However, as all the other dropshippers are in the same boat, the playing field remains even.
For example, for eBay, we have to abide by the VeRO list that protects intellectual property infringement. This may limit our product offerings. Moreover, on eBay, we have to start selling slowly and steadily due to the selling limits. Or, for example, on Facebook Marketplace we need to abide by Facebook's commerce policies.
Uniquely, we can also use the AutoDS VeRO detection system. To clarify, this will help us ensure that we don't commit any copyright infringement.
However, staying informed of our selling channel's policies is our holy grail. Although some policies may be limiting, it's nothing a little patience and solid information won't solve.
Difficult To Build A Brand

Next, we'll do good to consider the difficulty to build a brand when dropshipping. Since we don't hold any inventory or buy products in bulk, it can be challenging to brand our items.
On top of that, oftentimes there is a lot of competition around profitable products. With that being said, the lack of branding makes it hard to stand out from the competition. Consequently, with limited customization options, our listing may seem identical to our competitors.
However, don't fret, there is a tactic or two that we can use. One solution is to utilize print-on-demand companies in order to offer customized items. Another solution is to offer private label products. To clarify, print-on-demand allows us to customize our products with our chosen designs. On the other hand, private label products are manufactured by a third-party manufacturer but sold under the seller's brand name. As such, these solutions can help us with branding.
Furthermore, another tactic is to work on branding our store rather than our products. To begin with, we need to create an identity around our store. We can do this by defining the style, color, and any other visuals shown on our website.
Next, we need to create a logo and place it in the right spots. Then, we can also customize our store layout to showcase our brand identity and colors. Lastly, in order to get exposure, we need to start marketing. In effect, by applying these strategies we can build a brand and become recognizable.
Processing Orders Can Be Limited To Our Credit At The Bank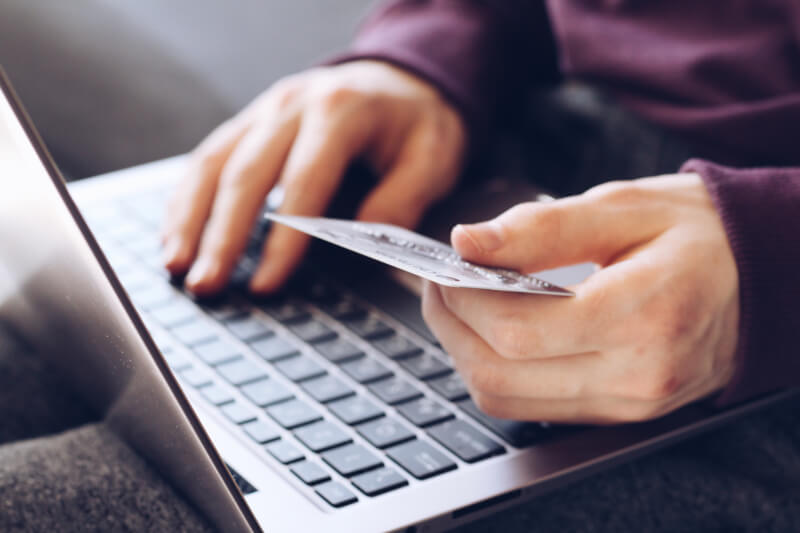 Moreover, another disadvantage of dropshipping is the bank credit limit we might have. So, what can happen when dropshipping is that our bank limits our card. Thus, with the limit, we sometimes can't pay to process our orders.
Admittedly, this varies from bank to bank. But, most cards if not all have limits from the bank that may hinder our order processing. Besides our personal bank cards, sometimes banks limit how many orders can be processed in a day as well.
However, don't worry, there is a solution to this issue. This is where Fulfilled by AutoDS comes in. With Fulfilled by AutoDS we can simply load a balance on the platform instead of using our bank card. As such, we never have to worry about banking limitations or supplier restrictions when processing orders. Therefore, AutoDS helps us dropship with ease.
Customer Service Is On Us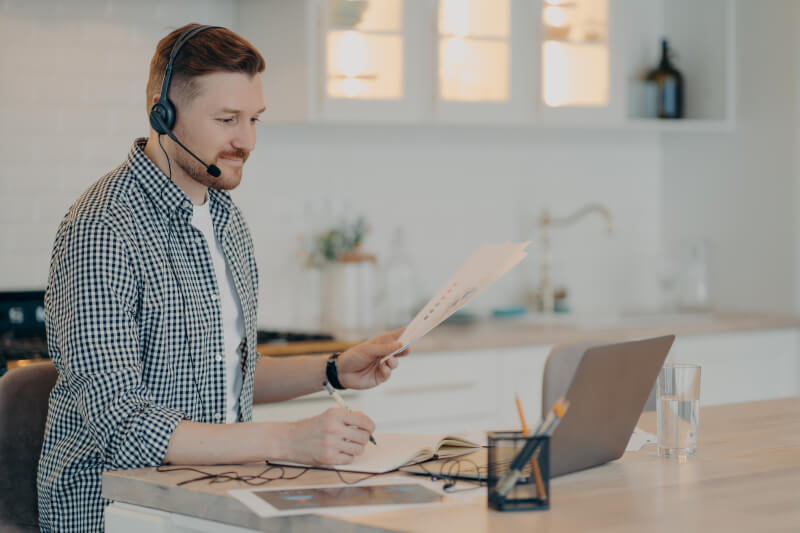 Uniquely, dropshipping removes the responsibility of inventory and shipping. In reality, one of our biggest responsibilities is ensuring our customers have a pleasant shopping experience.
As a result, customers might have inquiries and issues they'd like to raise. So, the customer service aspect becomes our responsibility. However, we won't have to handle operations manually if we utilize dropshipping automation. Thus, allowing us to focus on customer service.
Furthermore, offering excellent customer service helps us gain credibility and grow our customer loyalty. Ultimately, this will enable us to stand out from the competition.
Automate Your Dropshipping Business & Increase Sales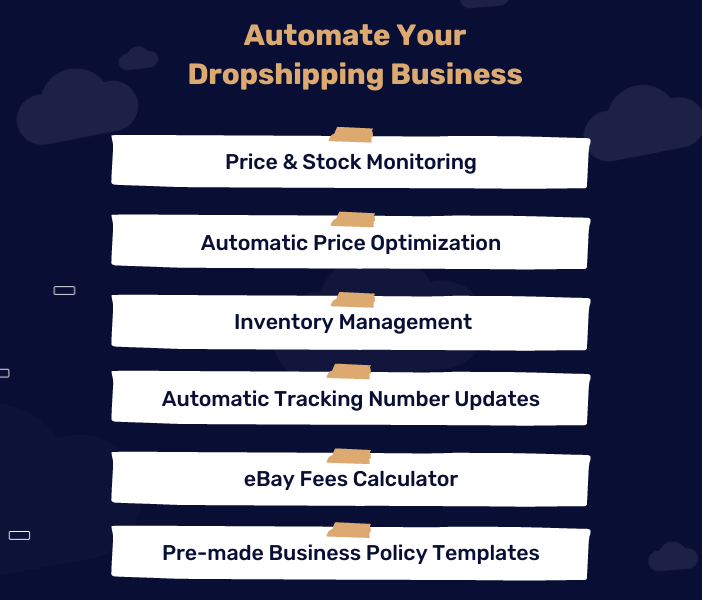 Now, with extensive explanations the disadvantages and advantages of dropshipping, we can decide if dropshipping is the right fit for us. Although there are some disadvantages, the advantages of dropshipping outweigh them. With that said, after this breakdown, we can see why it would be profitable for us to start dropshipping.
However, manual dropshipping does require a big time investment. With that said, product research and impotying, order fulfillment, monitoring, and many other responsibilities take up hours of our day. These responsibilities require a lot of time and effort when done manually. Notably, this is where AutoDS comes in to save the day.
By automating these processes, we'll be able to save a ton of time and effort. Furthermore, AutoDS has a myriad of tools that allow us to scale and grow our dropshipping business. Moreover, it allows us to enjoy the advantages of dropshipping while enabling us to enjoy our private life.
We've already seen some great advantages of dropshipping automation like product imports, order fulfillment, price/stock monitoring, and product research. But, what else can AutoDS offer us to help us scale? Let's take a look at some of AutoDS' dropshipping automation tools:
With a dropshipping automation tool, we can save hours in our day. In fact, AutoDS automates the entire dropshipping process for us, reducing errors in importing products and fulfillment. What's more, the automation software does the work for us while we reap the benefits.
Frequently Asked Questions
What Are The Advantages And Disadvantages Of Dropshipping?
The main advantages of dropshipping include no startup investment, no inventory, and scalability. On the other hand, the disadvantages are competition and no control over product quality, stock, or shipping times.
Can You Earn High-Profit Margins While Dropshipping?
Yes! Typically, the average profit margin for dropshipping is a little higher, between 15% and 20%.
Is Dropshipping Easy?
While dropshipping has a low entry barrier, this does mean that the competition is intense. However, we can still scale our business, and automation is the best way to do that.
Can I Start Dropshipping For Free?
To start dropshipping, we don't need any starting capital. Actually, we only have to pay our suppliers after our customers pay us. Plus, many eCommerce platforms like eBay allow us to start dropshipping for free.
Conclusion
Finally, after diving deeper into the disadvantages and advantages of dropshipping, we can make an informed decision about what we want to do. However, it's obvious to see that regardless of the downsides, dropshipping is a lucrative business model.
On top of that, with the right insights and tools, we can scale our business and enjoy all the advantages of dropshipping. With that being said, check out these articles to help you kickstart your dropshipping business: