Wouldn't it be nice to work from wherever you want, on your own schedule? As dropshippers, we can enjoy our flexibility. And it's easier than ever to make extra income by learning how to make money dropshipping?
Since it is one of the best eCommerce business models to make money, many entrepreneurs have adopted the dropshipping model. So, many are already on course to achieve their financial goals with dropshipping. Also, it is a straightforward model, and anyone can start with minimal resources.
With that said, this article will teach you how to make money with the dropshipping model. Moreover, we will explore a step-by-step method to create a successful dropshipping store and discover ways to optimize our store for ultimate success!
What Is The Dropshipping Business Model?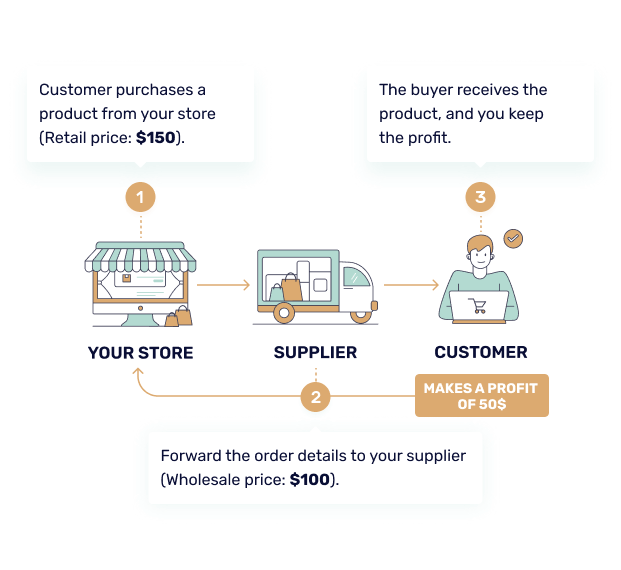 Before we learn how to start a money-making dropshipping business, let's learn about dropshipping. To clarify, dropshipping is an order fulfillment method where we can sell products without holding them in inventory. Instead, we buy products from third-party suppliers whenever customers place an order in our store.
Afterward, the same suppliers will deliver the products to our customer's address. This way, we only pay for the products after getting paid first. So, we can start dropshipping with zero investments. To elaborate, here is a step-by-step on how dropshipping works:
We list products in our online stores.

The customer places an order and pays for one of the products. 

We order the product from our suppliers and pay them. 

The supplier delivers it to our customer's address.

We make a profit from the difference between the selling and source price.
First, we list products in our online store. Suppose we are a clothing niche dropshipper selling a winter jacket for $90. Once listed, customers buy the jacket for $90, and we get the payment instantly.
Now, we order the jacket from our supplier for $40. Next, we forward our customer's details to our supplier, who will deliver the jacket directly to the customer's address. Finally, the customer receives their product, and we make a $50 profit.
Can I Really Make Money Dropshipping?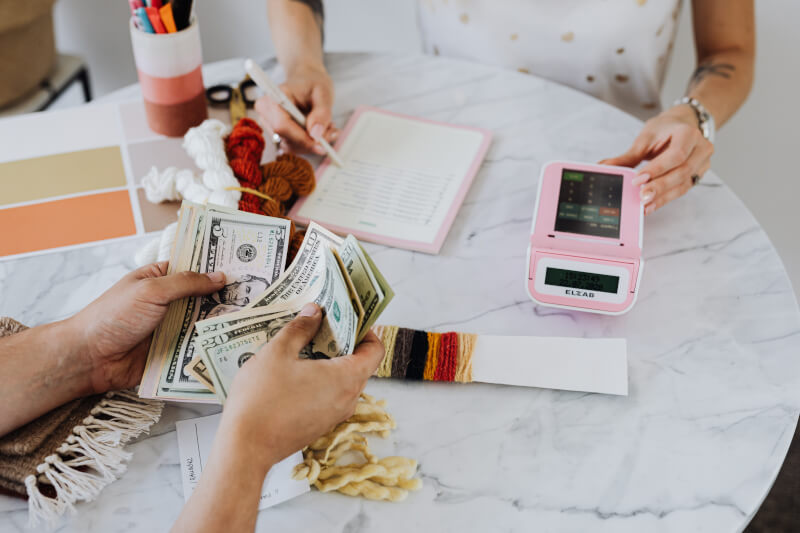 As we can see from the demonstration above, if we follow the proper steps, we can start and run a dropshipping money-making business. 
Essentially, online shopping has been increasingly growing among consumers. With the recent boom in the eCommerce space along with the COVID-19 effect, more people are opting to buy products online.
According to GlobeNewswire, the dropshipping market size in 2021 was around 162 billion US dollars. Moreover, the dropshipping market size forecast for 2028 is approximately 621 billion US dollars. That means there is a massive demand in the market, which will increase in the next few years.
With that in mind, we can quickly profit by fulfilling customers' demands. In addition, one of the reasons the dropshipping model is profitable is because of the low setup costs.
As such, we do not have to pay for products in advance or worry about storage costs. Instead, we pay for products only after our customers buy from us. As a result, we can start dropshipping with little to no capital.
Additionally, dropshipping is a low-risk and high-reward business model. So, even if our products aren't selling well, we can replace them until we have only best-sellers listed. Thus, we don't incur losses or lose money in unsold inventory.
On the other hand, if we learn the right strategy to sell our products, we can scale our business to earn unlimited profits. Furthermore, finding the right products, partnering with reliable suppliers, and providing excellent customer service will result in business success.
Top 7 Benefits Of Dropshipping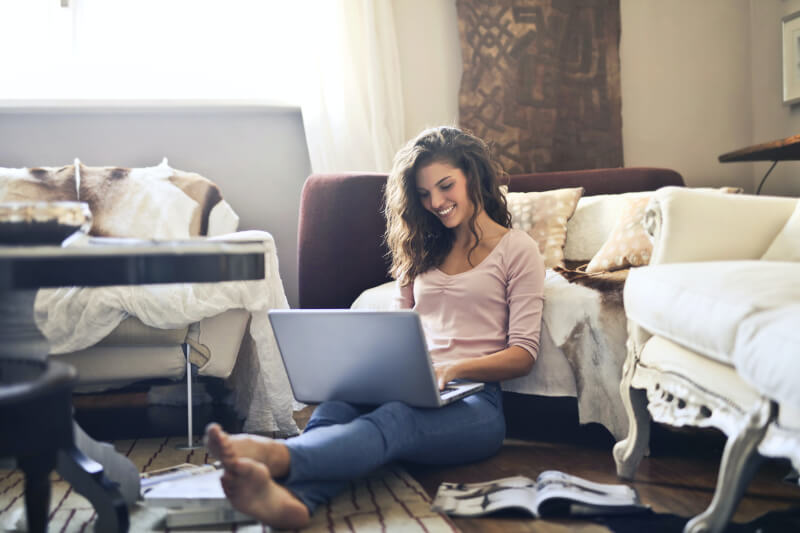 While we learned how profitable dropshipping can be, let's discover more advantages of starting a dropshipping business. So, here are the top 7 benefits of the dropshipping model:
Easy To Start
If you are new to the dropshipping business, you can quickly get acquainted with the industry. That's because the dropshipping business model is easy to start. We can quickly start selling with good products, suppliers, and a suitable selling channel. All we need to do is start with product research, and our business will take off from there. But don't worry, we'll cover everything from A-Z down below.
No Need To Hold Inventory
One of the main benefits of the dropshipping model is that we can sell products without buying them in advance. With the dropshipping model, we sell what our supplier's stock rather than holding our own inventory.
Low-Risk & Low-Investment
Generally speaking, we don't have to pay for products in advance. That means we only pay for the products after the customer pays for them. So, the risks are low if we cannot sell the product because we don't lose any money in the process. On top of that, there are no storage fees and overhead costs. Thus, we can save on costs that traditional eCommerce stores bear.
Replace & Test Products With Ease
Furthermore, we can easily remove and replace products in our store since we do not have physical products in our inventory. Therefore, it allows us to test products quickly and improve our strategy. So, we can add more similar best-selling items and remove the slow movers to ensure our listings are completely optimized.  
Quick & Easy Order Fulfillment
Another benefit of the dropshipping model is the efficient order fulfillment process. As dropshippers, we can partner with multiple suppliers and let them handle the packaging and shipping process. Hence, we don't need to worry about physically handling the products ourselves; everything is taken care of for us!
Flexibility
Besides that, dropshipping offers us flexibility because we can work from anywhere in the world and at any time. Moreover, once we get the basics of dropshipping right, we can focus on different aspects of our business, such as marketing and customer service.
Scalability
In fact, we can automate most business processes with AutoDS. To clarify, AutoDS is dropshipping automation software that automates our dropshipping business operations, which saves us lots of time and effort. Ultimately, by combining marketing, customer service, and automation tools, we can scale our business to new heights.
How To Make Money Dropshipping?
Now that you know about the benefits of dropshipping, you must be excited to open your dropshipping store and start making sales. After all, why wait when we can quickly start earning a profit? With that in mind, here are nine steps to start a dropshipping business and make money:
Let's understand how to carry out each of these steps in detail.
Step 1: Find Winning Products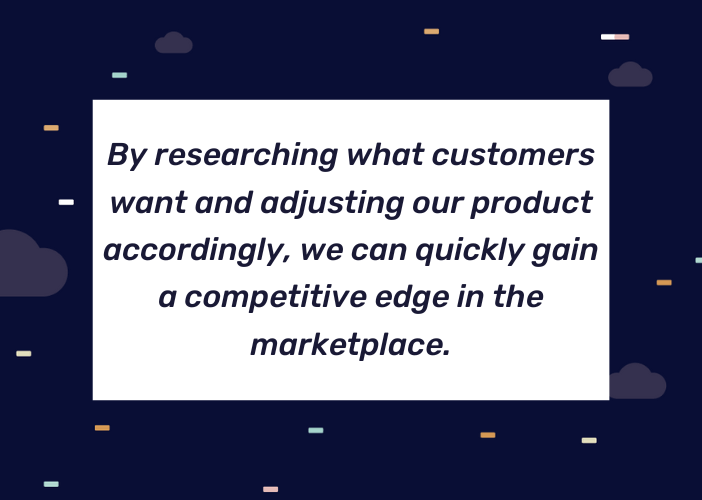 While dropshipping is an easy business model to get into, beginner dropshippers might be tempted to list random products in hopes of making quick sales. However, if we list products without researching them, it rarely brings positive results. And that's why product research is the first and most essential step of dropshipping.
With the help of product research, we can find trending products to dropship. Therefore, let's learn successful ways to research dropshipping products:
Supplier Product Research 

Spy On Your Competition

AutoDS Product Research Tool

AutoDS Content

Google Trends
Supplier Product Research
When researching products, we should always see what products are trending in the market and making good sales online. That's where the supplier's trending products section comes in handy. For instance, Amazon has Amazon Best Sellers, where best sellers from every category are updated every hour.
Similarly, AliExpress has the AliExpress Dropship Center, which enables us to find the most in-demand products. Furthermore, the Dropship Center includes different search filters, which help us filter out unwanted products and find winning items for our stores. 
Spy On Your Competition
Besides supplier research, spying on our competition also helps us explore what products are selling well in their stores. With that in mind, the Koala Inspector is one of the best tools to spy on Shopify stores. With the Koala Inspector, we can spot successful products by gaining insight into what works best for our competitors.
On top of that, we can find out how many products are in the store and their average price. And, since many stores use marketing tools to promote their products, this tool helps us identify those strategies.
On the other hand, if we want to find what products are selling on eBay, we can filter products by prices, category, and the number of times sold. Therefore, by keeping an eye on our competitors, we can find winning products for our dropshipping stores.
AutoDS Product Research Tool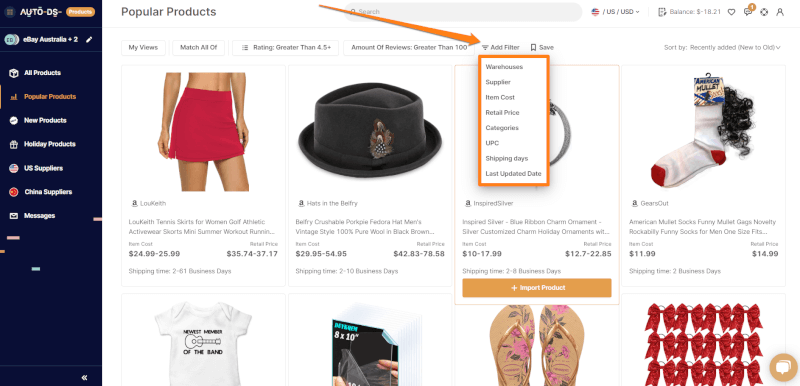 Up next, we have AutoDS' Product Research tool, which helps us find winning products from American and Chinese suppliers. Furthermore, we can find products with high potential by applying different search filters such as price, suppliers, rating, and shipping time. Moreover, we get complete analysis, including item specifications, privacy policies, and product variations with the tool.
On top of that, when we find suitable products, we can import them to our stores from the same tool. Plus, we can easily do one-click returns, which improves our business efficiency.
AutoDS Content
Besides being an automation software, AutoDS provides valuable resources that give us different trending product ideas. For instance, AutoDS has a blog section to help dropshippers find suitable products to sell.
On top of that, the AutoDS "Sell These Now" Youtube playlist lists trending products every month. With these resources and many more from the AutoDS platform, we can find best-sellers and scale!
Google Trends
Finally, Google Trends is a tool that reveals trending search queries. So how can we use this to our advantage? We can go to Google trends and discover products with high search volumes.
By looking at the trending search keywords, we can determine what products are in-demand. When we find trending products, we can search different suppliers' websites for the same products.
Great! With these fantastic strategies, we can find plenty of in-demand products to sell. To maximize our profit potential, we have to choose the best products from our research list. Therefore, we should use the product research spreadsheet, which helps us narrow down our product list, ensuring we only list winning items.
While we can find high potential products with the above methods, researching for products takes some time and effort from our side. And not everyone will have plenty of time to research products.
That's where the AutoDS Product Finder comes into play. The AutoDS product finder is designed for busy dropshippers with little time to invest in product research. This tool allows us to find trending products by scanning over 40,000 dropshippers and over 1 million products per day to find the best dropshipping products for us to sell.
Once we understand the basics of research, we will have an endless supply of products. And with due diligence, we can find products that will skyrocket our sales. 
Step 2: Select The Best Dropshipping Suppliers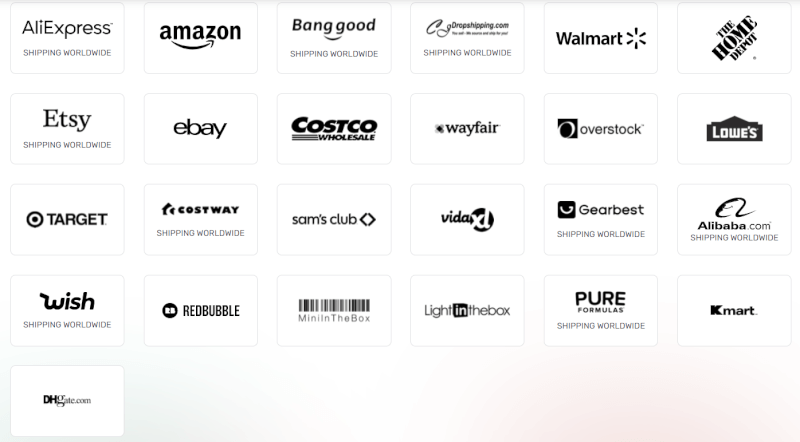 On a general note, spotting a good product is only halfway to success. That's because we still need a reliable supplier to source the products. So, in step 2, we need to select the best dropshipping suppliers.
But how do we identify a trustworthy supplier? Here are some ways to verify if the suppliers are reliable:
Clear business policies 

International warehouses 

Product range 

Positive reviews 

Great customer support
When selling online, we need to set our business policies to communicate trust and transparency with our customers. As we extend services according to what our suppliers offer, we need to find a supplier who provides clear business policies such as an easy return policy, a well-written privacy policy, and more.
Additionally, suppliers with international warehouses have faster shipping times than those who don't. So, when dropshipping, we should search for suppliers with warehouses in major regions such as the US, UK, Europe, and Australia to facilitate quick shipping times. If we deliver products swiftly, it will result in customer loyalty.
Furthermore, as dropshippers, we do not keep inventory in stock. And, it's an added benefit that we can list plenty of products in our stores. As such, having many options means our customers can choose from various options, increasing customer satisfaction.
Besides this, we should look for positive reviews and feedback on our supplier's page. In essence, analyzing suppliers' reviews and feedback gives us a general idea about the suppliers. Thus, suppliers with high ratings and reviews are a good indication of being reliable and worth working with.
On top of that, one of the crucial steps in verifying a supplier is to look at the support they provide. As a supplier's customer support is what we extend to our customers, we need to look for top-level customer support to ensure our business operates efficiently.
AutoDS Supported Suppliers
Now, we know what features to look for in a supplier. With this in mind, let's discover some credible AutoDS-supported suppliers. By working with suppliers like this, we can benefit from dropshipping automation. Without further ado, here are top dropshipping suppliers to source from:
AliExpress 

CJDropshipping 

Banggood
1. AliExpress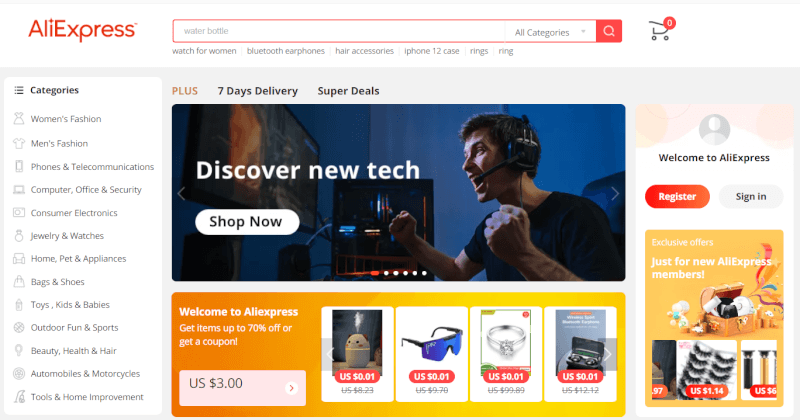 As one of the online retail giants, AliExpress is a great supplier to source a wide variety of products. It is a China-based eCommerce platform that connects dropshippers with thousands of Chinese suppliers. 
Key Features
Massive variety of products 

Affordable options

Global warehouses

AliExpress Dropship Center

Buyer/seller protection
Since AliExpress is one of the largest online platforms, we can find a plethora of options. To elaborate, there are more than 100 million products from different categories. And, they offer most products at affordable prices allowing us to remain competitive in the market.
Although the AliExpress platform connects us with Chinese suppliers, they have global warehouses in major regions such as the US, Europe, and the UK. As a result, our customers can get quicker shipping times resulting in repeat purchases.
Furthermore, AliExpress offers buyer/seller protection. With this feature, the platform secures our payment when buying from a supplier. So, if we receive low-quality products or the shipping time takes too long, AliExpress refunds the money back to us. Hence, AliExpress is a fantastic supplier to source a variety of products at a low cost, which allows us to earn higher profits.
2. CJDropshipping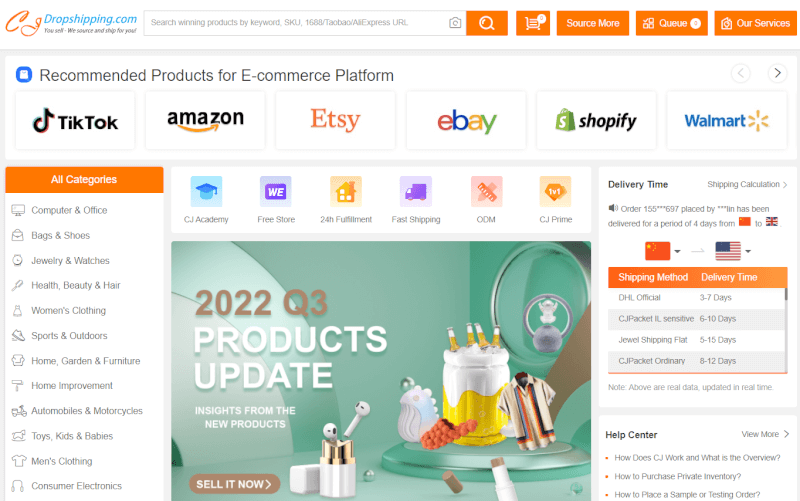 Up next, we have CJDropshipping. CJDropshipping is one of the dropshipping-friendly suppliers, which gives us access to private label products and an excellent product catalog.
Key Features
Dropshipping friendly

Private labeling service

Print-on-demand services

Product sourcing

Multiple global warehouses

Fast shipping
Since CJDropshipping supports dropshipping, they offer special offers and promotional discounts for dropshippers. Also, CJDropshippping enables product sourcing. Meaning, that we can request products be added to the platform, which again helps us remain at the top of the competition.
Also, CJDropshipping offers print-on-demand products, which allows us to add custom designs on products such as t-shirts, mugs, and handbags. As a result, we can create our brand with print-on-demand products and stand out from the competition, helping us to rake in profits.
Furthermore, CJDropshipping offers private label products. In short, private label products are specially manufactured for us according to our specifications and brand name. Compared to the print-on-demand model, we have more flexibility when choosing the quality of the product. Plus, private label products are made specifically for us, thus they're one-of-a-kind and bring in higher profits.
On top of that, CJDropshipping has global warehouses and fulfillment centers that enable fast shipping. Overall, CJDropshipping enables us to increase our profit margins. 
3.  Banggood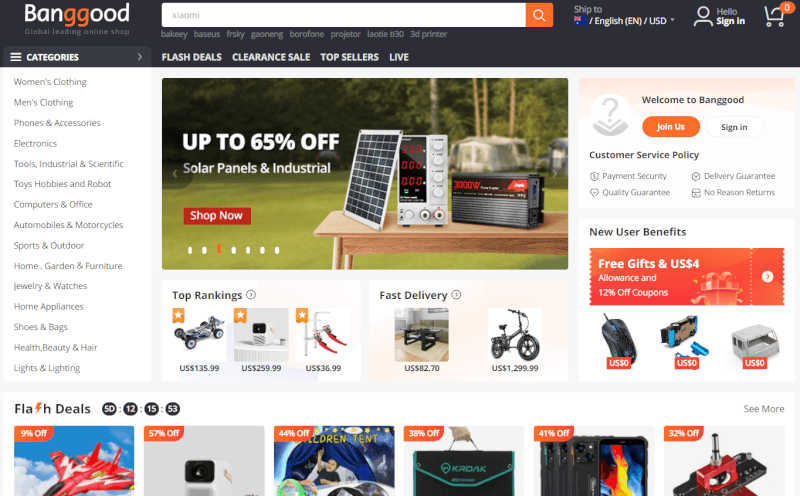 Another name on the list of reliable suppliers is Banggood. Like AliExpress and CJDropshipping, this supplier is a Chinese online platform with a selection of 1 million products from more than 20 different categories.
Key Features
Wide range of product choices

Global warehouses

Dropshipping-friendly 

Exclusive membership perks

Great customer service
In essence, Banggood offers various products from various categories such as fashion, electronics, home decor, and more. Plus, Banggood offers over 1 million products from more than 100,000 suppliers. Therefore, customers have a wide range of products to choose from.
Additionally, Banggood has international warehouses in different parts of the world, allowing them to ship products swiftly. With quicker deliveries, we can win over our existing customers and add new ones to our customer base.
Plus, Bangood is a dropshipping-friendly supplier. With offers like hot deals, rebates, special discounts, and comprehensive customer service, we get exceptional support from Banggood. Hence, this helps us make more money over the long term.
On top of that, Banggood has 24/7 customer support that takes care of its customers. As such, we can quickly solve customer queries and problems if any issues arise.
Overall, with these suppliers, we have a wide variety of products available at affordable prices. While these three are some of the most popular suppliers, other suppliers are great for dropshipping.
And working with multiple suppliers gives us access to a massive selection of products. Furthermore, we need backup if one of our suppliers cannot fulfill our orders. With that in mind, we should check out AutoDS' supported suppliers to work with the most credible suppliers in the market.
Step 3: Open Your Store On A Selling Channel

After finding reliable suppliers to source products, the next step is choosing a selling channel to list our products. To clarify, a selling channel is a platform where we showcase our products to our customers.
Mainly, there are two types of selling channels: eCommerce marketplaces and customizable dropshipping stores. Essentially, eCommerce marketplaces like eBay and Facebook Marketplace(FBMP) are selling channels that can generate organic traffic due to the significant number of active users.
In a nutshell, organic traffic is viewers that land at our dropshipping store without our marketing efforts. Due to the sheer number of active users and organic traffic, our dropshipping store gains more visibility in front of a large audience.
In contrast, customizable eCommerce platforms such as Shopify and Wix are website-building platforms that help us build our dropshipping store with custom domain names. Therefore, we can personalize our dropshipping store with professionally designed store templates, themes, images, logos, and more. Ultimately, this allows us to focus on branding our store.
With that being said, let's look at the features of both types of selling channels to learn what they offer:
Features of Shopify
Professionally designed eCommerce templates

3000+ app integrations

24/7 customer service

Built-in blogging feature
Due to its easy user functionality, Shopify is one of the most popular selling channels. As one of the customizable platforms, Shopify offers numerous professionally designed templates for our dropshipping store. This allows us to personalize our store to make it look more attractive, which increases customer traffic.
Additionally, we can integrate multiple dropshipping software and tools to ensure our operations are efficient. With over 3000 apps, we can optimize our Shopify dropshipping business and take it to the next level.
On top of that, Shopify provides exceptional customer support in all languages 24/7. Thus, we can rely on Shopify to solve any issues swiftly should they arise.
Besides that, we can use Shopify's built-in blogging feature that optimizes our website content with Search Engine Optimization(SEO). To elaborate, SEO-enhanced blog posts are an excellent marketing tool that can generate organic traffic to our website. Overall, starting a Shopify dropshipping business can bring us many benefits.
Features of Wix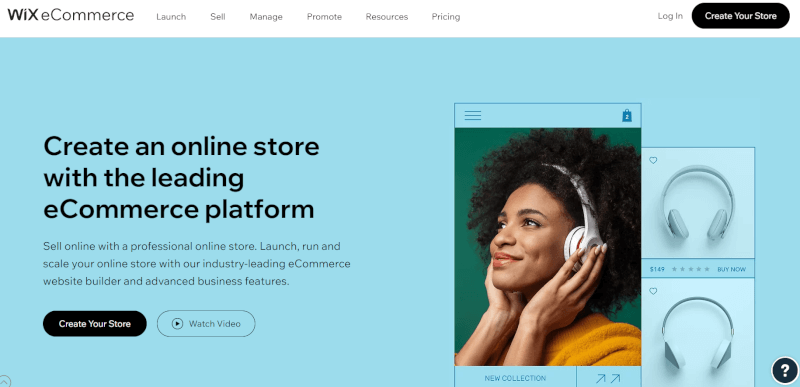 Fully customizable platform

Wix App Market

Easy-to-use interface
Similar to Shopify, Wix is also a customizable platform suitable for dropshippers. With Wix's customizable options, we can add a personal touch to our dropshipping stores. Hence, this enables us to build a unique store with custom templates and designs.
In addition, the Wix App Market also has a large selection of dropshipping apps to help optimize our dropshipping business. While its app market is not as big as Shopify's, it still provides various tools to generate higher profits.
On top of that, the Wix platform is excellent for beginners because of its easy user functionality. One such tool is the popular drag-and-drop feature which helps us manage our website's content and appearance without coding or designing skills. So, we can quickly start dropshipping on Wix to increase our revenues.
Features of eBay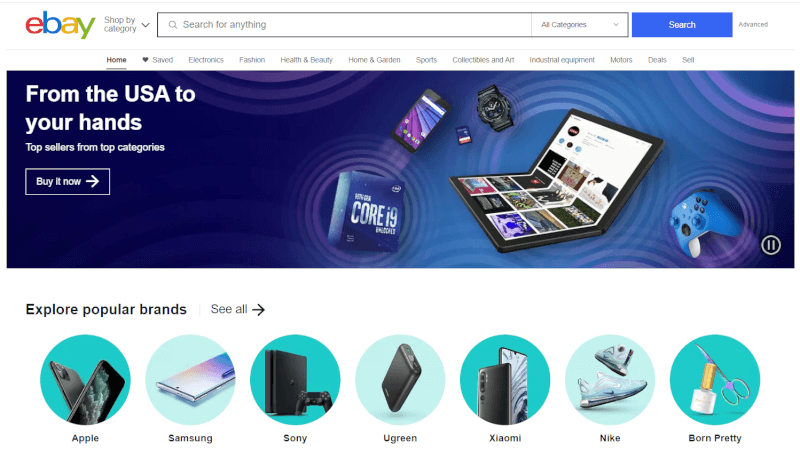 Easy-to-use interface

Zero upfront investment 

Free organic traffic
eBay, an eCommerce giant, is a marketplace that connects buyers and sellers worldwide. As a dropshipper, selling on eBay is very easy. We can start making sales as soon as we create an eBay account. Plus, it is free to create an eBay account. So, we can start dropshipping on eBay with zero upfront investment.
Furthermore,  eBay attracts over 110 million active users monthly, which can quickly generate substantial organic traffic. Thus, we don't have to invest in marketing to attract customers, which saves us from spending any initial money.
With these multiple features, eBay dropshipping is an excellent opportunity for dropshippers of all levels to make sales.
Features of FBMP
Effortless buying & selling process

Free organic traffic  

No monthly subscription

Low selling fees
Like the eBay platform, dropshipping on FBMP is straightforward. For instance, we upload a product image, write a good description, and set the selling price for our products. Therefore, we can easily dropship on FBMP, even if we are beginners.
Plus, there are no subscription fees on FBMP. Hence, we can start dropshipping on FBMP with zero investment.
Besides that, FBMP is also an inexpensive selling channel. That's because the only associated cost we have to pay is a 5% selling fee or a flat fee of $0.40, whichever is higher.
Moreover, we only pay the selling fees after we sell the products. Overall, we can quickly start dropshipping on Facebook Marketplace to boost our profits.
All in all, we can use all of the selling channels mentioned above. With that in mind, our dropshipping store's most suitable selling channel depends on our products and strategy.
Step 4: Create Business Policies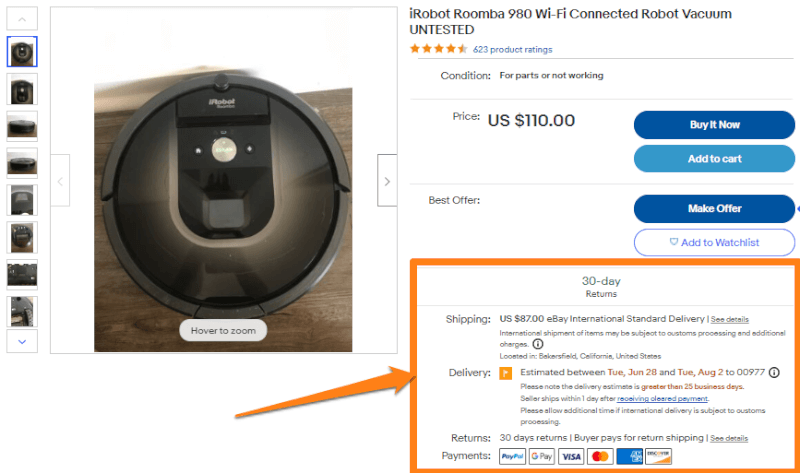 Once we set up our selling channels, we should start preparing business policies. As business policies are guidelines for our customers, we should be extra careful when formulating them. To elaborate further, business policies for shipping determine which delivery methods and carriers we use. Similarly, the payment policy oversees what forms of payment are accepted in our stores.
Generally, our business policies inform customers about our terms of sale. Also, it helps prevent misinformation, saving us from legal troubles. In general, here are the business policies that are needed for a dropshipping store:
With these templates, we can easily prepare our business policies. While these templates work with Shopify and Wix, eBay has different requirements for business policies. However, we can create our business templates on eBay. Since business policies clarify our terms of sale to customers, it helps our dropshipping stores gain credibility and trust.
Step 5: Set Up Financial Obligations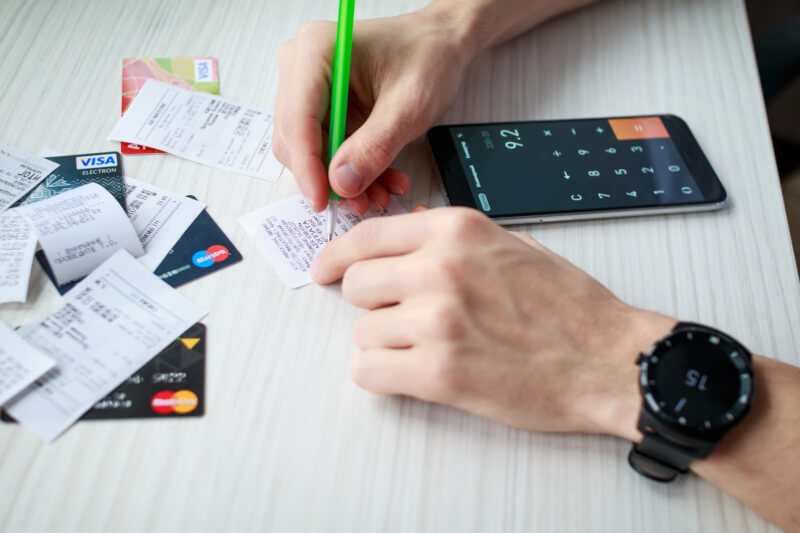 While dropshipping is an eCommerce model we run online, it is a business nonetheless. And like any other business, we must abide by traditional business regulations. Plus, complying with these regulations helps us smoothly perform our business operations without legal hassles.
With that said, these are key financial obligations we should abide by:
Business Registration

Tax Obligations

Financial Accounts
First and foremost, most regions require us to register our business. There are different types of business registrations, such as LLC and Partnership. Also, business registration serves as proof that our dropshipping business is valid.
Additionally, as business owners, we have to pay our tax obligations. Since paying taxes is compulsory, we can incur hefty fines if we fail to do so. On the other hand, paying taxes on time can help our dropshipping business maintain good legal standing.
Finally, we should take care of our financial accounts. As business owners, we should ensure that our financial accounts are up to date. That's because keeping them updated gives us a clear idea of our profits and losses.
Overall, we must pay our financial obligations to run a dropshipping business. Moreover, there are various strategies we can implement while paying these financial obligations, such as dropshipping taxes.
Step 6: Import Products To Your Store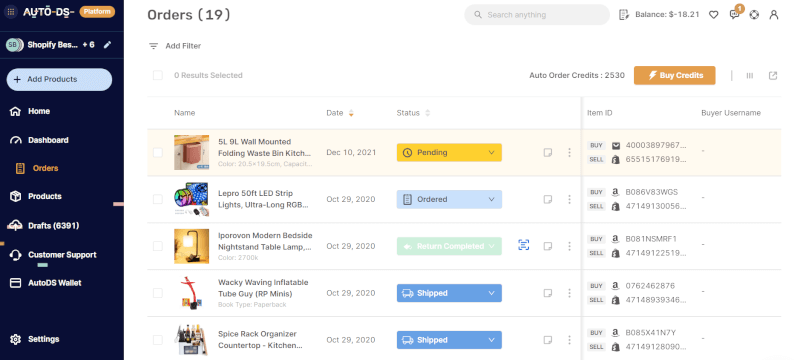 After we pay our financial obligations, the next step is to import products to our store. To import products to our store, we can use two different methods: manual and automatic.
In general, the manual product importing method includes adding titles, descriptions, images, and product variations. As such, the manual importing process can take 5-20 minutes per product. Due to the time process, manual dropshipping is only suitable for dropshipping stores with few orders per day.
On the other hand, the automatic method can fulfill multiple orders daily, saving us a lot of time and effort. Plus, the order fulfillment process becomes more accurate and limits errors like shipping to the wrong address.
With that in mind, let's look at AutoDS, one of the best product importing tools in the market.
The AutoDS product importing tool offers the following features: 
One-click Importer

Single Product Importer

Multiple Product Importer

Bulk Upload with a CSV File
To demonstrate, we will look at the Bulk Upload with a CSV file. The Bulk Upload with a CSV File enables us to import trending products in just a few steps. Before we begin the importing process, install the AutoDS Dropshipping Helper Extension.
Then, we'll go to AliExpress (the supplier's website) and search for products to import. In this case, we are looking for soccer gloves. When you get to an item search page, click on the logo in the bottom right corner and activate the AutoDS extension.
After the Helper extension is activated, click on 'Extract.' Then, click on 'Export as CSV.' Doing so will download a CSV file, including all items you can see on the supplier's page.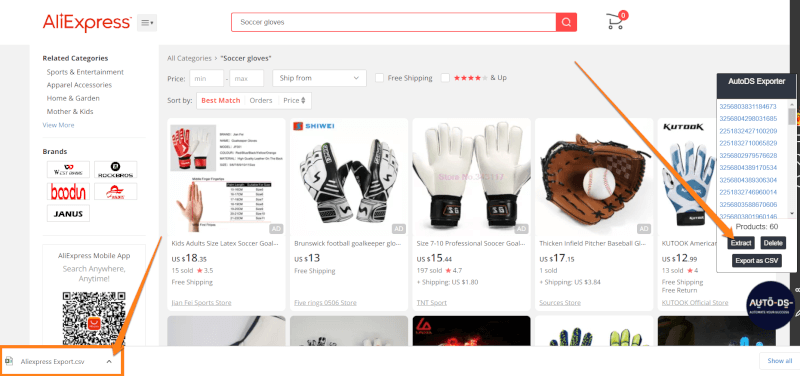 Now, head to the AutoDS platform and click 'Add Products,' and select 'Multiple  Products/Stores.' This option allows us to import multiple products in a few clicks. When a dialog box opens, click on "Upload CSV." Here, you will see a dialog box where you can drag and drop the CSV file.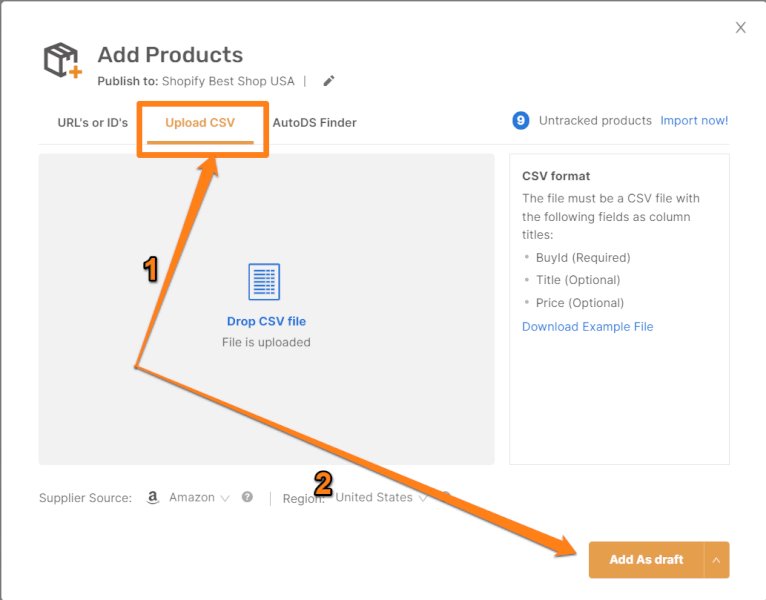 Once we upload the CSV file, we can choose to add products to drafts where we can enhance them further. On the drafts page, we can edit their titles, descriptions, variations, images, and more. As we have to differentiate ourselves from the competition, we need to optimize our listings.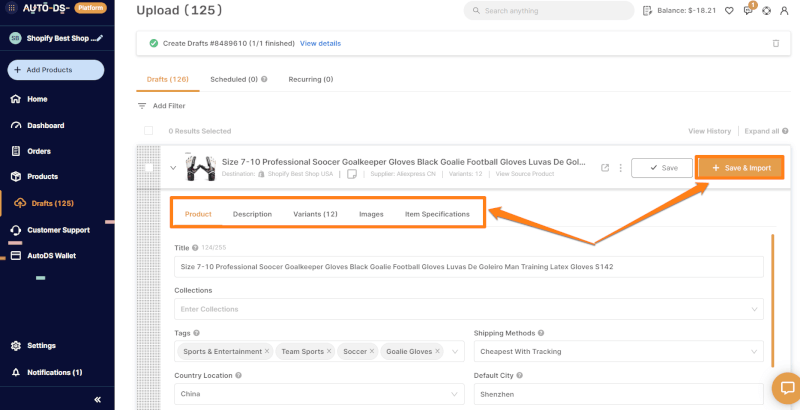 Alternatively, we can also directly publish them in our stores. Overall, bulk importing is the best method if we want to import multiple products simultaneously.
Step 7: Market Your Dropshipping Products
Congratulations! Our dropshipping store is ready to go live. However, remember that there are hundreds of dropshipping stores competing for sales. So, we need to differentiate ourselves from the competition by marketing our products.
Moreover, marketing helps us attract more customers by helping our stores remain visible amongst the vast competition. With that in mind, there are different marketing methods according to our selling channels. So, let's take a look at the best marketing strategies for each selling channel.
Shopify/Wix Marketing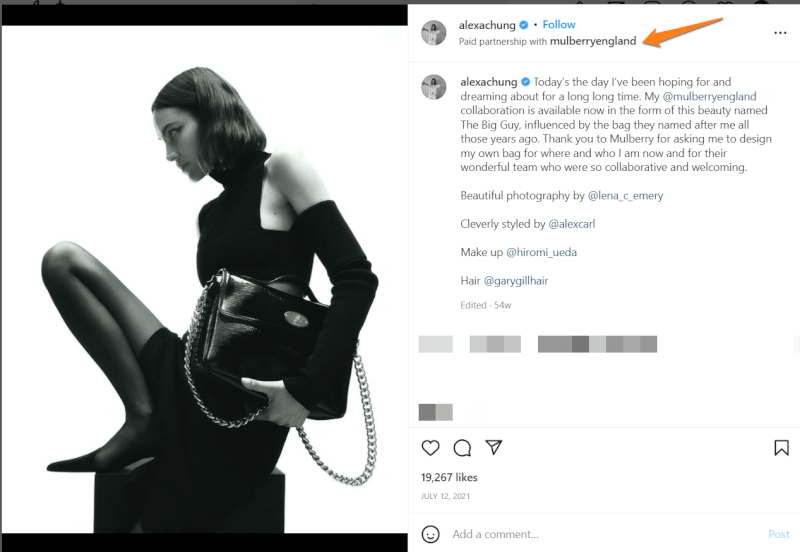 PPC ads 

Influencer marketing

Email marketing

Blog
Since Shopify and Wix are customizable platforms, there is more flexibility to market our products. For instance, we can use Pay Per Click (PPC ads) on platforms such as Google, Facebook, Youtube, and more. To clarify, Pay Per Click is a marketing strategy that drives traffic to our store, and we only pay for the ad when someone clicks on it.
Plus, we can also utilize influencer marketing to our advantage. To elaborate, influencers are individuals with many followers on social media platforms. So, influencer marketing can be an effective way to promote our store. 
Since influencers have a huge following, we can pay influencers to review and promote products on their social media page. Therefore, it helps us increase our dropshipping store's sales.
Additionally, email marketing is another marketing technique we can use for dropshipping. Popular among sellers and service providers, effective email campaigns generate sales while building a loyal customer base and a positive brand image. Also, building a solid email list enables us to utilize email marketing to gain more leads.
With that in mind, we have to persuade viewers of our websites to give us their email addresses. And one way to do so is by providing discounts in exchange for customer email addresses.
On top of that, we can also use blogs for marketing our store. Generally, we can create Search Engine Optimized (SEO) blogs where we use relevant keywords related to products in our store. So, when customers search for these words, we have a better chance of appearing on the search engine results page. As a result, it helps us generate organic traffic on our dropshipping website.
eBay Marketing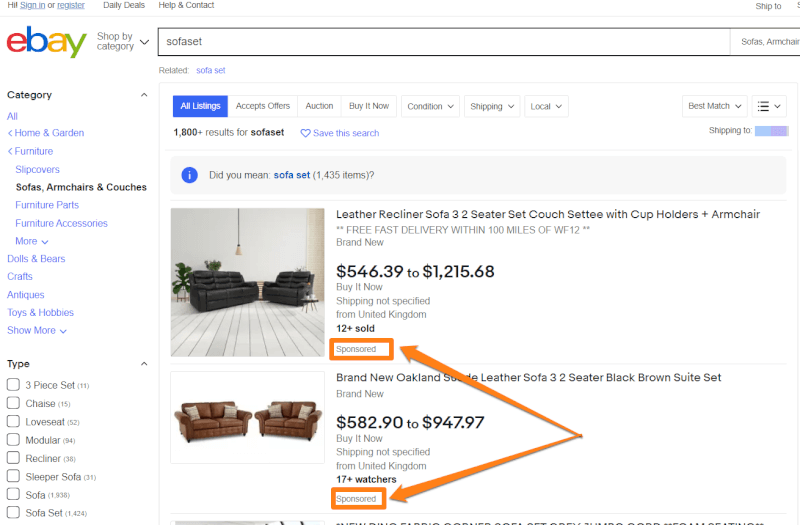 Promoted Listings Standard

Promoted Listings Advanced
Promoted listings are one of the primary marketing strategies for our products listed on eBay. To clarify, promoted listings enhance the visibility of our products in front of eBay users.
Additionally, promoted listings allow us to get prominently featured on search result pages. To market our products with promoted listings, we have two different tools: promoted listings standard and advanced promoted listings (PPC).
Promoted Listings Standard

: In essence,

Promoted listings standard

is a marketing feature for our eBay products that help us gain more visibility across eBay. The more visible our products are the more chances of customers purchasing them. When we use this method, we pay a small fee to eBay after our products are sold.

Promoted Listings Advanced (eBay-PPC)

:

eBay Pay Per Click

(PPC) is the second type of promoted listings marketing method that enables eBay sellers to run ad campaigns.
In a way, Advanced Promoted Listings functions like any other PPC ad campaign where it targets particular keywords. This is done to rank products at the top of the eBay search results page. Most importantly, we pay a certain fee to eBay whenever a customer clicks on our ad.
Facebook Marketplace Marketing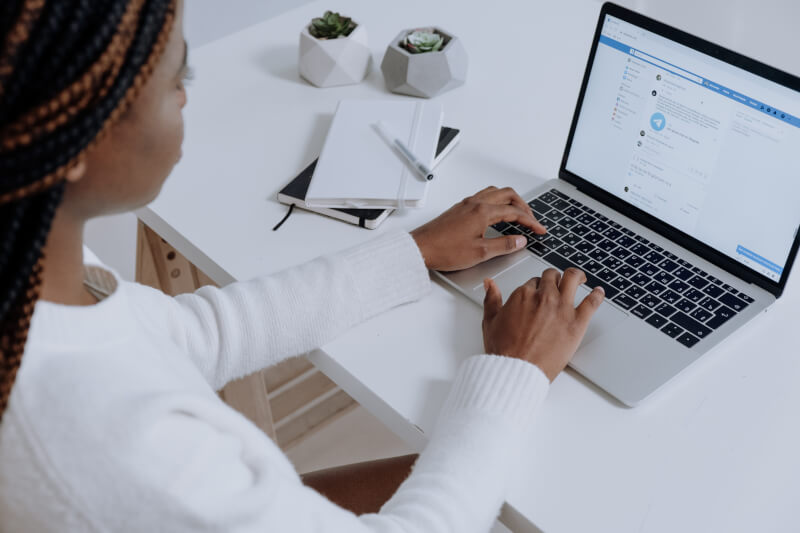 Facebook promotions

Buy & Sell Groups
To market on Facebook Marketplace, we can use two different methods. The first is Facebook promotions, which function like eBay promoted listings standard. As Facebook Marketplace is a trading platform, this tool helps sellers to promote their stores by getting their products in front of Facebook buyers.
Besides that, we can also use the buying and selling groups on the Facebook platform. To clarify, the buy and sell Facebook groups are created to bring buyers and sellers of specific products together.
While listing our products on the buy and sell groups, we should optimize the product titles and descriptions with Search Engine Optimized keywords. That's because it helps our products rank higher if a customer searches for relevant products in the Facebook search engine.
Now that we know the various marketing techniques, we can choose the best one according to the selling channels we are using and our business scaling strategy.
Step 8: Fulfill Customer Orders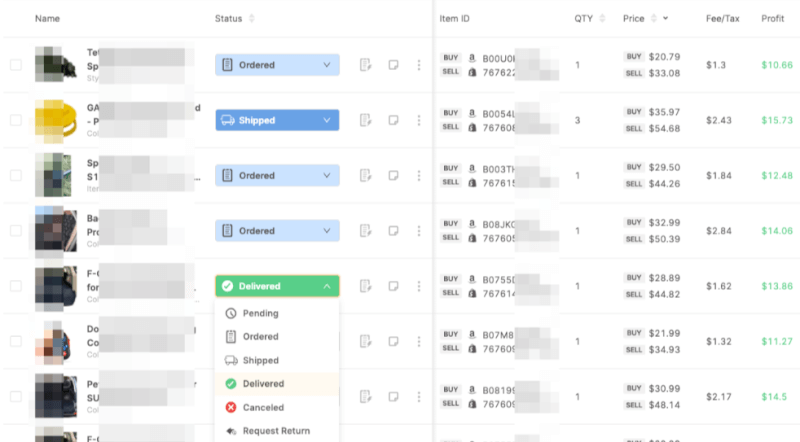 Once we launch and market our products, our store will start generating traffic. That means customers will start buying from us. As such, it is not only our duty to fulfill customer orders, but fulfilling orders swiftly helps us to increase customer satisfaction.
With that in mind, here are two different ways to fulfill orders: manual and automatic. The manual fulfillment method includes visiting the supplier's website, filling in customer information, and placing customer orders.
As we are fulfilling orders one at a time, we must repeat this process if there are multiple daily orders. And that makes the manual fulfillment process time-consuming and tedious.
On the flip side, the automatic method helps us save time and labor by letting software fulfill orders on our behalf. As such, the automatic order fulfillment method provides an efficient solution for order fulfillment.
Essentially, the AutoDS order fulfillment tool is one of the best-automated order fulfillment solutions available. With AutoDS' automatic order fulfillment, we can fulfill our orders in two ways: Automatic Orders and Fulfilled By AutoDS.  
Automatic Orders
Essentially, AutoDS' automatic ordering tool is an order fulfillment feature that automatically processes customers' orders. It uses our buyer accounts to order and purchase from our suppliers when fulfilling orders. To clarify, we order from our supplier's website using buyer accounts linked with payment methods, such as Paypal or credit cards.
Furthermore, Automatic Orders also sends automatic tracking updates to our customers. Therefore, our customers can easily track their orders without contacting us.
Fulfilled By AutoDS
As an alternative, Fulfilled by AutoDS provides a complete order fulfillment solution that includes order fulfillment, tracking information updates, and one-click returns.
Furthermore, Fulfilled by AutoDS doesn't use our buyer accounts and payment methods to fulfill orders. Instead, it uses AutoDS's buyer account to process orders from our suppliers. Hence, our buyer accounts are fully protected from getting locked.
Instead of using buyer accounts, we can automatically process customers' orders with Fulfilled By AutoDS by using a balance (AutoCredits) on the platform. Plus, Fulfilled by AutoDS automatically sends tracking information updates to the customers after they place an order.
With tracking information updates, customers can quickly track their products without contacting us. Besides that, Fulfilled by AutoDS offers one-click returns, which process returns and refunds in a single click.
Overall, the AutoDS order fulfillment tools handle our dropshipping operations efficiently. With efficient order fulfillment, we can build a loyal customer base.
Step 9: Provide Exceptional Customer Service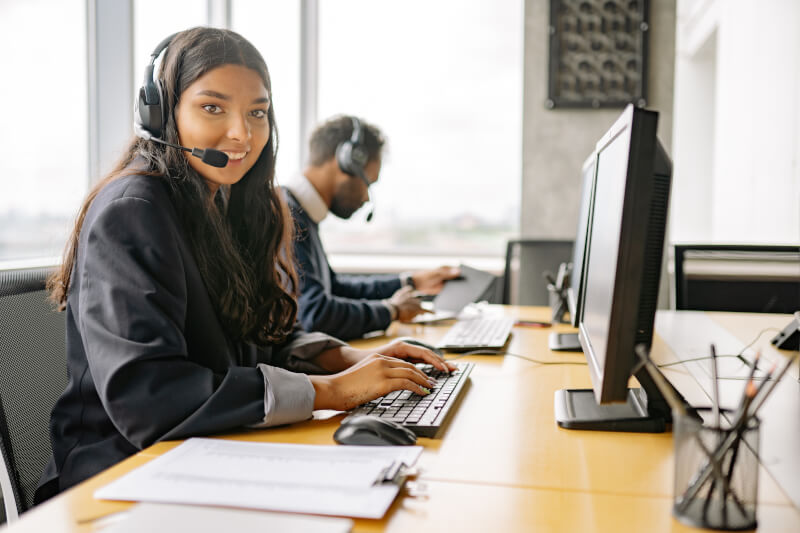 When we walk into a physical store and receive good customer service, it usually sticks with us and encourages us to visit that store again. And the same goes with eCommerce stores.
Although we don't physically interact with our customers, we must provide excellent customer service. And with high competition in eCommerce, taking care of our customers is integral to our success.
Not only can we remain a step above our competition, but we can also build a loyal customer base if we consistently provide quality service to our customers.
With that in mind, here are some of the ways we can provide exceptional customer service:
Solve customer queries and complaints swiftly

Process return and refund requests promptly

Remain in touch with your customers

Create an FAQ page

Invest in a customer service management software
Solve Customer Queries And Complaints Swiftly
Whether it's a brick or mortar store or an eCommerce store, retaining customers is crucial. That's why we need to address customer issues and resolve them promptly and efficiently.
Process Return And Refund Requests Promptly
We should also process their returns and refunds promptly. As online shoppers, many customers dread returning products due to the hassles involved in the return process. So, if we can provide an optimal solution for this issue, we can attract new customers and build a loyal customer base. 
Remain In Touch With Your Customers
Additionally, as sellers, our duty to our customers should not stop once they make a purchase. Instead, we have to remain in constant contact with our customers when their product is in the shipping process.
As such, we should send them customized messages throughout various stages of the process, such as when the order is ready to ship and updated tracking information during the shipping process. Plus, we should send one more message after delivery as a follow-up thanking the customer for buying with us.
When customers receive customized messages during the buying process, they will feel more valued. This is also a good chance to send messages that align with our brand image. Thus, we can build our store's brand awareness.
Create An FAQ Page
On top of that, we should prepare a detailed Frequently Asked Question (FAQ) page. Since the FAQ page helps many customers find solutions, creating an excellent FAQ page will lighten our workload.
Invest In A Customer Service Management Software
Finally, there are many customer service management (CSM) tools to help us manage our customer's queries and complaints. As CSM tools are designed to make it easy to provide excellent customer service, we need to use a CSM tool for our dropshipping stores.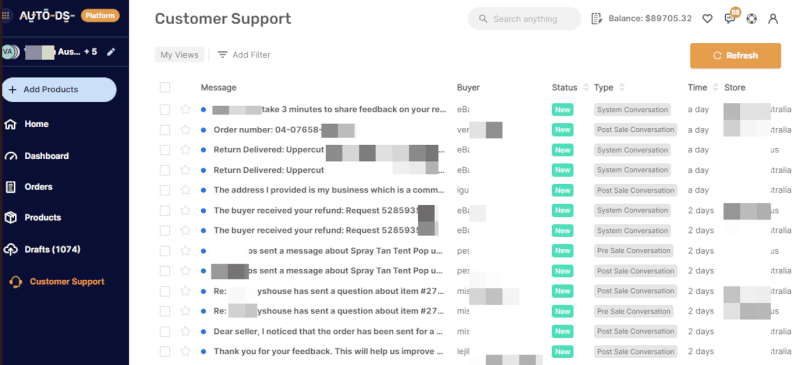 One such tool is the AutoDS eBay customer service management tool which allows us to manage all our customers from a single dashboard. Furthermore, the AutoDS CSM tool works with multiple eBay stores and also sends automatic customer messages to our customers.
With these tips, we can serve our customers in the best way possible. Remember that customers feel important and valued whenever we connect with them. Thus, when customers love their shopping experience, there are high chances of repeat purchases. All in all, we can instantly make profits by starting a dropshipping business.  And, 2022 is a perfect time to start our dropshipping business.
Scale Your Dropshipping Business & Earn Even More Money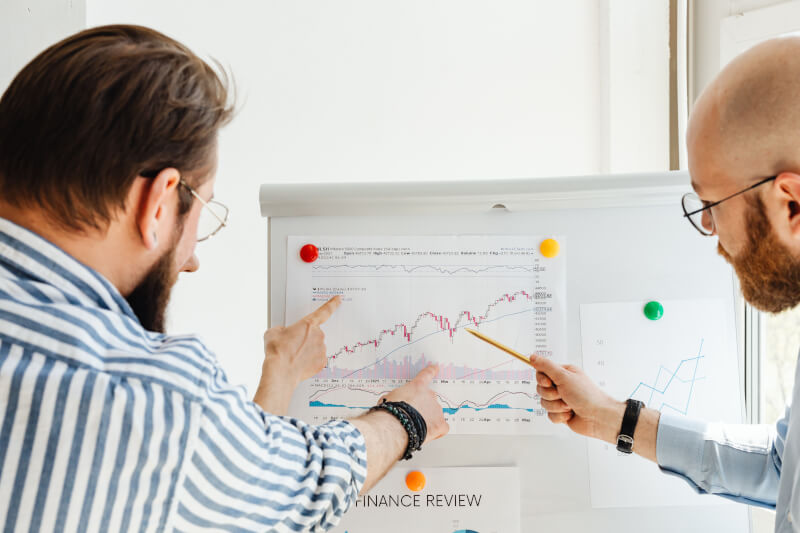 At this point, we have completed all the steps and have a fully functional dropshipping store. From here, we are ready to make sales and profit. But there is no reason to stop here because we can keep scaling our dropshipping business to earn even more money. So, here are some critical tips for scaling our business:
Stay up to date with the latest trends 

Combine dropshipping with other online jobs  

Remove & replace slow-movers 

Scale ads that are converting 

Optimize your business with dropshipping automation
As dropshippers, we should always keep an eye out for the latest trends and in-demand products. In general, excellent products can skyrocket our sales and, due to this reason, product research is one of the essential steps.
Additionally, we can also integrate dropshipping with other business models, such as affiliate marketing and starting a blog page. For instance, we can start a blog page and market a specific product through our content.
Next, we can place an affiliate link in our content for viewers to click. If we redirect viewers to our dropshipping stores through the link, we will drive more traffic, resulting in higher sales.
On top of that, we should constantly update our products. If some products are not selling well in our stores, we should remove and replace them with new ones. Thus, customers will always have the best options to choose from.
Furthermore, we need to scale ads that are converting well. For example, if we receive more conversions through PPC ads, we should increase our budget. Then, we will see even higher conversion rates and, as such, higher profit margins.
Last but not least, we should look to optimize our dropshipping business with dropshipping automation software. Compared to manual dropshipping, the automatic method allows us to operate our dropshipping processes more efficiently.
Dropshipping Automation With AutoDS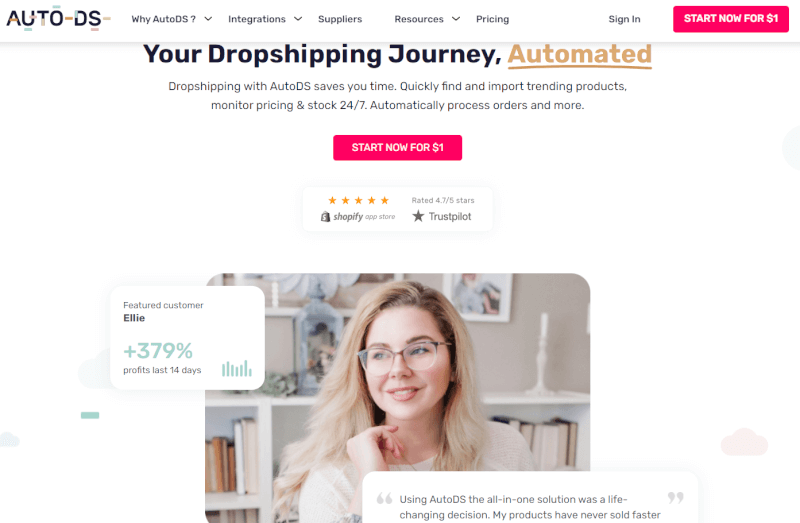 Regarded by many as one of the best scaling tools, the AutoDS dropshipping platform provides an all-in-one solution for dropshipping automation. Besides product research, imports, and order fulfillment, we can benefit even more from AutoDS.
With that in mind, here are more features that AutoDS provides:
All in all, these AutoDS tools provide strong support for our dropshipping business and help us scale our store to earn huge profits.
Frequently Asked Questions
How Profitable Is Dropshipping?
Dropshipping is a very low-risk-high-reward business model. Therefore, dropshipping profit margins can range from 20% to 60%.
Can You Lose Money Dropshipping?
The chances of losing money are very minimal while dropshipping. That's because we don't have to buy inventory of the products in advance. Even if products are not selling, it doesn't cost anything to remove or replace them.
Is It Easy To Make Money Dropshipping?
Absolutely! Dropshipping is by far the most straightforward eCommerce business model to make money. That's also because we don't have to handle products and inventory ourselves. Moreover, we can automate most of our operations with dropshipping automation software like AutoDS. 
What Are The Best Products For Dropshipping?
The best products for dropshipping are items such as sunglasses, clothing, electronics, and jewelry. However, it also depends on our selected niche. So, we should research dropshipping products to find the most trending and in-demand products.   
Conclusion
Bravo! Now, we know how to make money dropshipping. Plus, with the step-by-step guide, we can quickly start a dropshipping business today.
Once we start our dropshipping venture, there will be no looking back. With dropshipping automation tools, we can build our way to success and earn more profits. Plus, there's no need to worry about doing repetitive tasks that slow us down.
All in all, dropshipping is a fantastic business model to pursue. But, like every other business, guaranteed success only comes with learning. Therefore, here are three articles that will help bring out the entrepreneur beast in you: