When we think of "Home Improvement Products" it is common to think only about this category's "fun" side. Interior decorations, furniture, and everything in between.
Often the most practical and necessary items get left behind. These products will help and simplify house chores and bigger improvements too. 
More than ever, people are spending much more time at home due to COVID.  Whether fun DYI projects or needed renovations, so many are investing in their homes now more than ever.
Home improvements product sales grew significantly throughout 2020 and are expected to increase even more this coming year. 
In this article, we will be covering the TOP 10 home improvement dropshipping products to sell since supplying to buyers' needs (not only wants/passions) will rake you in a lot of profit. 
Top 10 Home Improvement Dropshipping Products To Sell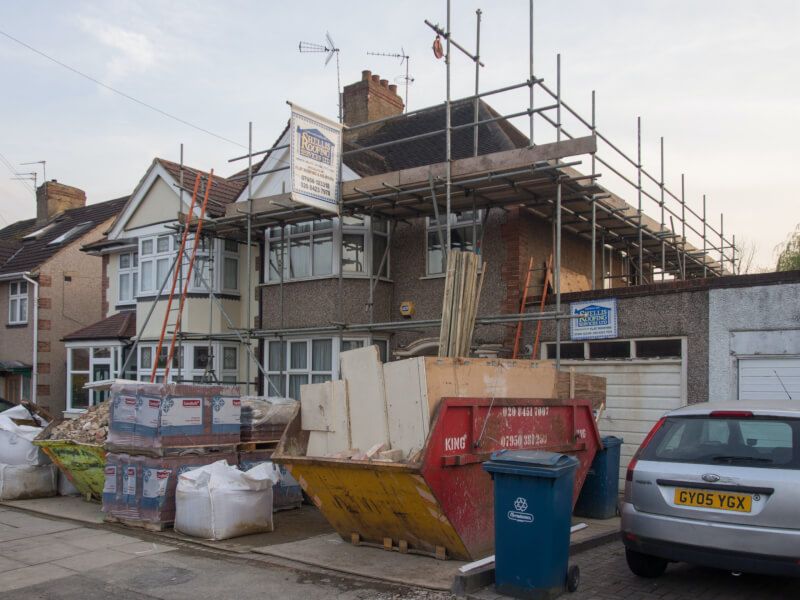 Keep in mind that the home improvement niche is evergreen! 
An evergreen niche or product is not based on a trend, holiday and/or season, or otherwise dependent on an event of some sort. These products always and will always sell, which means you can profit all year round. 
1. Surveillance Equipment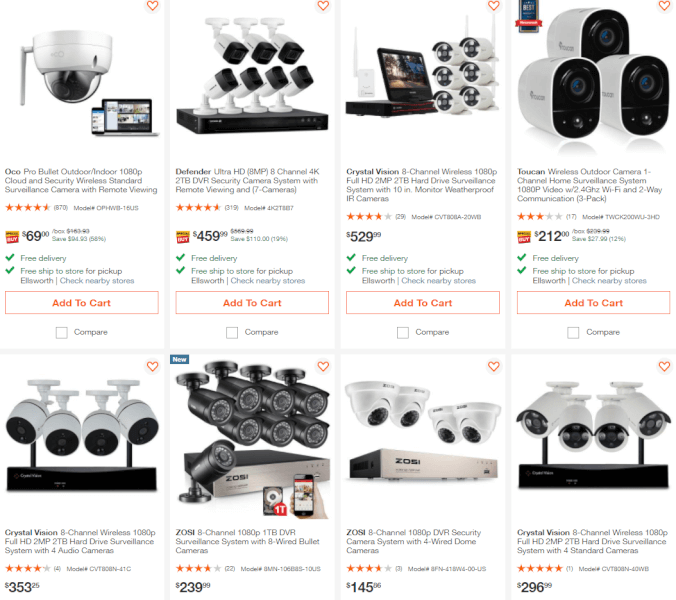 Up first on our list is surveillance equipment. This includes cameras, microphones, DVR's, complete surveillance kits, etc. We especially like these products because although super popular for homes, these can be bought for businesses. Shops, restaurants, offices. All of these need such items too. 
You can supply to a wide client base. Additionally, these products are quite pricey, and we know High Price Tag = High Profit. Which makes this product on the top of the list for the best home improvement dropshipping products to sell on your e-commerce stores.
2. Drill And Screwdriver Tool Sets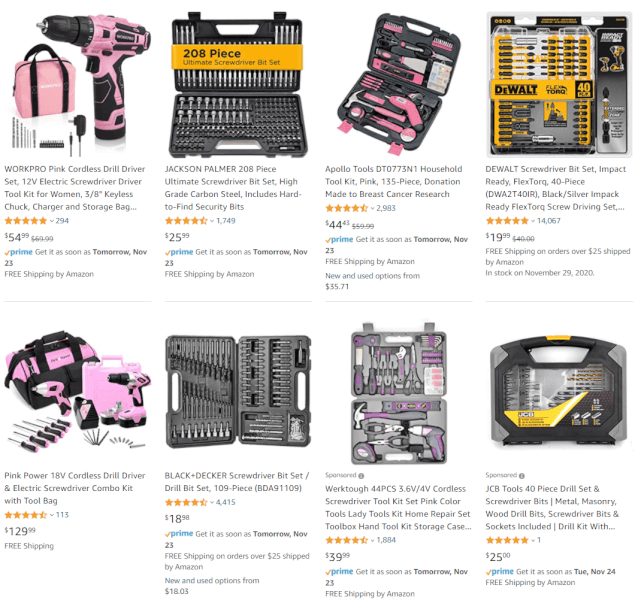 Next, we have the ultimate home improvement set. Whether just a simple task of putting together some new furniture from Ikea or some fixes and renovations, this is a must-have in any home.
There are all sorts of sets. Different sized sets with different tools. Offer a variety as some will need a simpler version, and some want heavy-duty tools. As I mentioned earlier, this niche has skyrocketed due to COVID, and this product is one of the top trends now within this niche. 
3. Refrigerator Parts & Accessories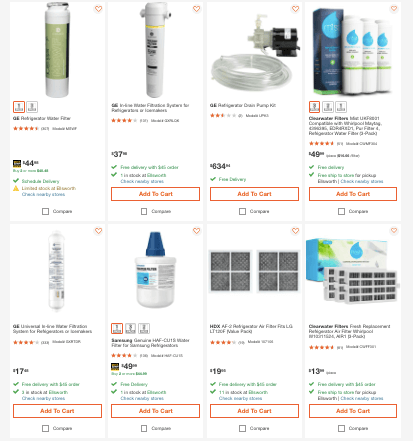 Although not often thought about, this is a unique category. Just like a microwave or an oven, a fridge might need fixing or cleaning sometimes. You can sell water filters, drain pumps, air filters, and so much more. Since this category is almost untapped, you can stay ahead of your competition.
4. Tool Boxes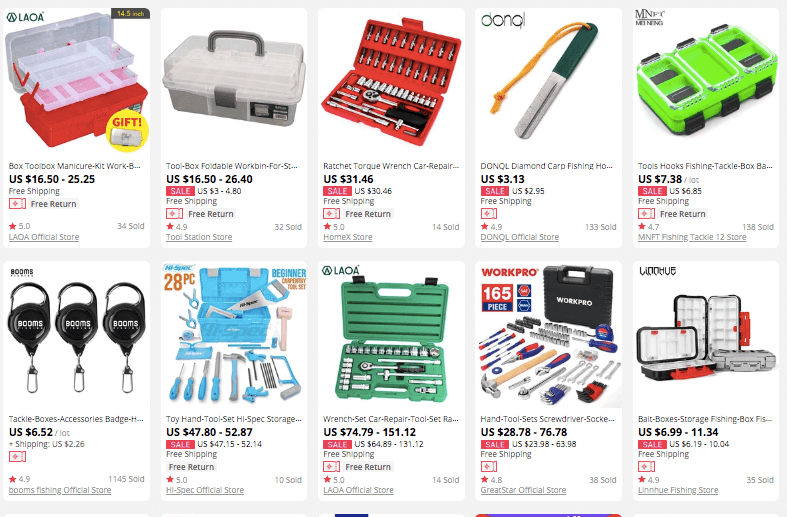 Earlier, we mentioned toolsets. Toolboxes are the perfect purchase for those who already have tools and just want somewhere to store them. They come in different colors, styles, sizes and can cater to many. Offer a variety to see which are most popular and bring in the most profit for you.
5. Shower Heads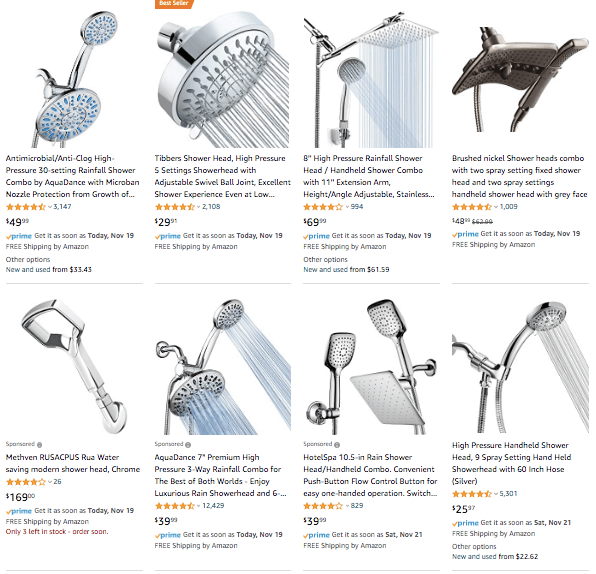 Number 5 on our list are showerheads. These are essential and can be found in any home. Even baths can have showerheads and not just faucets. There are so many to choose from. Based on the size or water pressure, or special advanced features.
Some come with a hose, others can be bought separately. We can't stress enough how important it is to sell variations.
This will allow you to offer more to your buyers and gather enough data to analyze and multiply your success.  
6. Robot Cleaners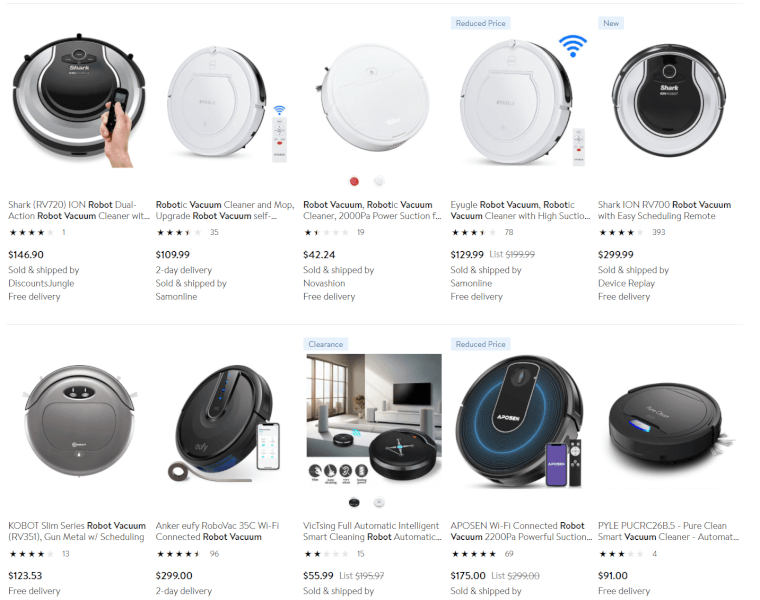 As the 6th product we are sharing with you, we have the Robot Cleaner. Who doesn't want a gadget cleaning for them? This is a great addition to any home. Lazy? No problem. This will get the job done for busy parents that have enough on their plate as it is, the perfect little helper. 
Available at different price points, try to check out a few brands and suppliers. 
Don't forget! The most common brand for robot cleaners is "iRobot." They are trademarked. Therefore you can not sell them. Additionally, they are seen as overpriced by many but don't worry. There are plenty of budget-friendly alternatives on the market since this product is in high demand. 
7. Paint Touch Up Pen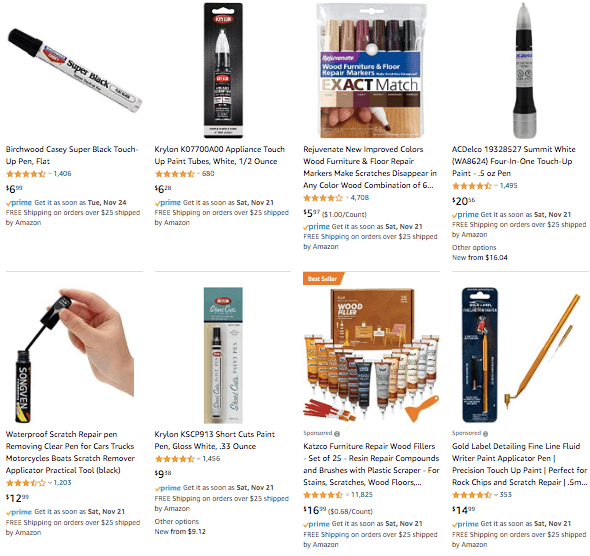 Next, we have a quick and effective way to touch up or repair your appliances' look. Great for scratch or chip repair, which makes any appliance look new, even after years of use. These easy-to-use portable pens come in plenty of different styles and colors. 
Furthermore, they can be used on wood, metal, tile, which makes them super handy for any indoor or outdoor household color repair.
8. Air Purifier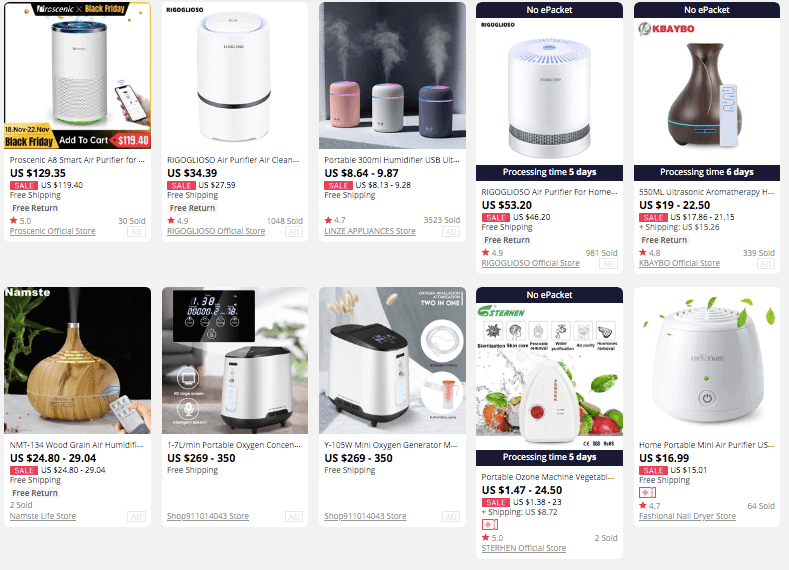 Air Purifiers have been around for so long, but in recent years gained popularity. This is definitely an item that has been on the rise and continues to sell well. If you add a drop of essential oils, it turns into a lovely fragrance dispenser. The compact size makes it perfect for any room in the house. 
With that said, remember what we mentioned regarding the surveillance sets? This is another item which can go not only in your home but an office too. Heck, it can even make for a lovely present. Check out different variations and suppliers, and price points to get the most sales out of this hot-selling item.
9. Grout Brush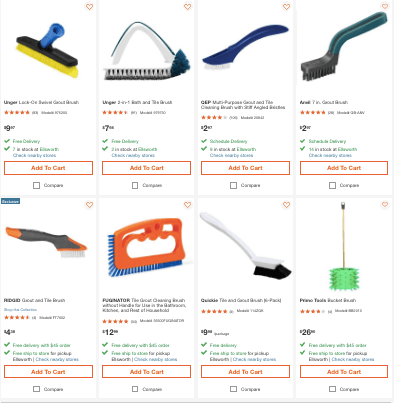 If you've got tiles, this will be your new best friend. Grout brushes are definitely perfect for any tiled surface but can also be used for cleaning shower door tracks, fixtures, and other small spaces. The tough bristles easily scrub away mildew, grime, and soap scum.
As you can see with many of the Home Improvement items, they come in different styles, sizes, shapes, and colors. Adding multiple options in your store will increase sales and profits.
10. Ladders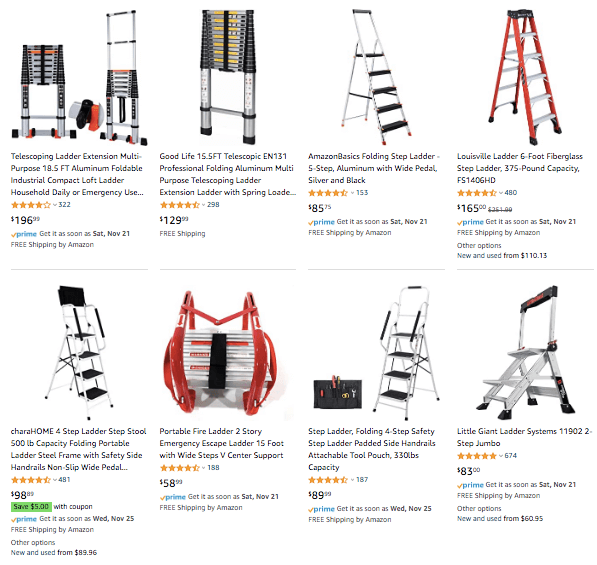 Last but not least, let's wrap up the Home Improvement niche with ladders. This is almost a niche of its own since there is such a wide variety to choose from. Sizes are a big factor here. 
Some buyers will be looking for a small stepladder, while others will want a full size one. This is a great selling item, always needed, and never goes out of style.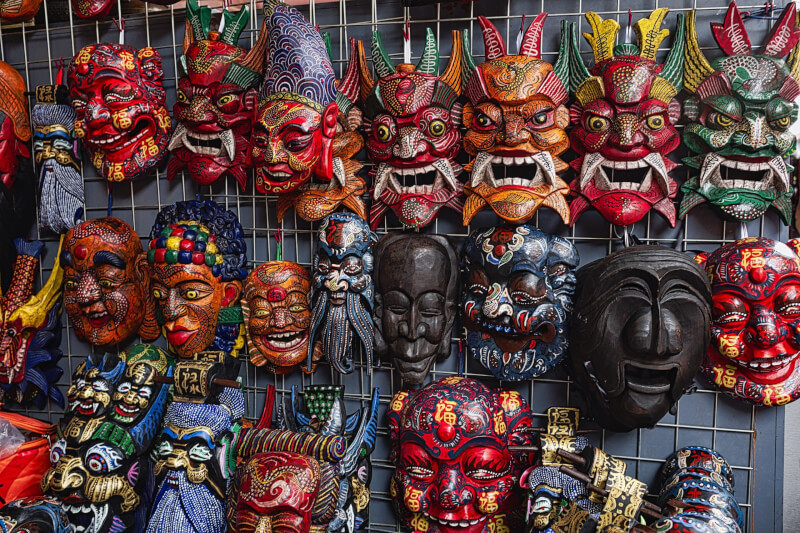 How many suppliers are you using for your dropshipping store? If your answer is only one, it's time you give that a second thought. Dropshipping with only one supplier is not the end of the world, but why limit your store?
The optimal number of suppliers to work with is two or three… Working with more (three or four)  can get messy and confusing. This can stop you from successfully scaling, so no need to overdo it. 
Expanding to multiple suppliers is not only easy but, in a lot of cases, safer.  Additionally, expanding to more suppliers can help scale your business tremendously!
So, what are the benefits of working with multiple suppliers? Let's start with diversity. You automatically get a wider range of products. Not every product you come across is widely available; some are through specific suppliers. This also lets you differentiate yourself from your competitors since many stick to one supplier. 
The next reason is safety. Life is unexpected… So is stock. What if a best-selling item of yours goes out of stock, or the supplier suddenly changes their shipping time?
If you have only one supplier and this happens, you either have no choice but to stop selling the item and lose sales and if you had sales come in just before this happened, you need to cancel orders. What if prices change and you no longer have a good margin for profit. Using multiple suppliers will help avoid these issues. 
Lastly, this is a great way to become a more experienced seller. Different suppliers mean different policies, prices, products, and niches! AutoDS supports over 10 suppliers, which is more than enough to reach millions of products and run a successful online business.  
Tagging Products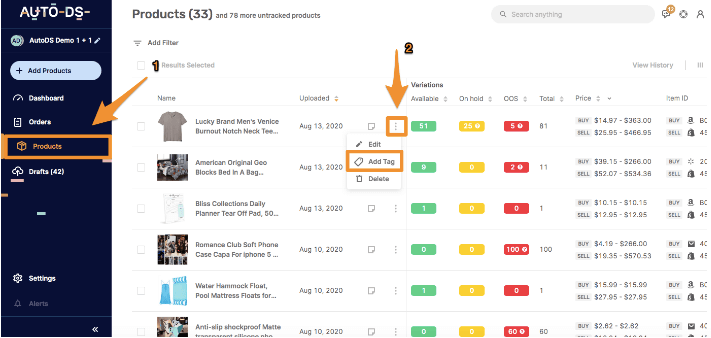 If you're an AutoDS user, make sure to take advantage of our "Tagging" feature. 
Creating tags for niches is a great way to keep track of your products. 
Once you start adding Home Improvement products to your store, make sure to create a "Home Improvement" tag and add all relevant products to analyze and optimize their performance in the future.  
Meet Your New Dropshipping Time-Saver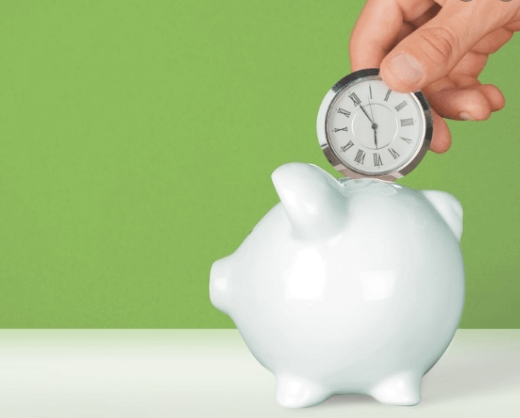 One of our goals here at AutoDS is to save you time and simplify your every action. One of our many unique features is our very own Chrome Extension called the AutoDS Helper Extension. Our Helper can be used for adding tens, hundreds, and even thousands of products to your store with just a few clicks. 
Once you've downloaded our extension, simply go to your desired supported supplier, search for your product, click on the extension icon in the bottom right corner, then click "extract" to grab all featured items. A CSV file will be automatically created for you. Click here to add and start taking advantage of our Helper to save precious time!
Conclusion 
There you have it, folks—the top 10 home improvements dropshipping products to sell in 2022. If you were searching for a new niche to enter, here you go. If you were searching for new items to add to your home niche,  you now have your first 10 product ideas ready to go.
We hope this article will help ease your next search for products or niches.
Remember, niches like the home improvement niche are EVERGREEN! 
Always in demand, always selling, always making dropshippers profit. 
Don't forget that to have enough data to analyze your store's performance; you will need to add at least 20 products from each niche. This way, you will easily find your next best-seller and boost your sales!