We always try to get the best deals for our clients, and after a lot of talks with Costway, we managed to do this.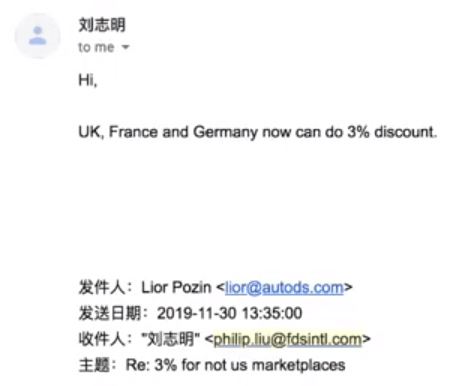 Now the partnership also includes the UK, France, and Germany. So you can also get a 3% discount for all of the products from Costway.
How to Get the 3% Discount from Costway?
We already wrote a full overview of Costway as a dropshipping supplier, and we explained how to get this competitive edge over your competitors.
When you use AutoDS and Costway Partnership link, you will get the 3% discount for all of the orders from the UK, Germany, France, and, of course, the US.
So after you finished the registration on Costway, you can go to any of the other Costway marketplaces, the UK, Germany, and France.
Just go, and you can do dropshipping from these marketplaces directly to eBay.
It's a massive advantage because they have fast shipping inside France, Germany, the UK, and the US. And, for now, we can get a 3% discount for all of these marketplaces. 
We are happy about this partnership. If you need any more collaborations with other suppliers, just let us know.
AutoDS and Costway partnership will also help you to get the drop shipping agreement much faster.
Conclusion
To conclude, the more money we save when dropshipping from Costway, the better it is for us. We can then continue to increase our profit margins while pricing our profits competitively. All in all, continue expanding your dropshipping knowledge on Costway and other great dropshipping suppliers: