AliExpress is one of the most popular suppliers in the dropshipping and eCommerce world. Many sellers have already built profitable businesses using AliExpress and continue to scale them by the day.
But a constant question we get is whether beginners can do the same when they lack more advanced knowledge. So, we're here to tell you not to worry. If you're looking to learn about AliExpress Dropshipping and start your dropshipping empire, you've come to the right place.
And guess what? It's a lot simpler than you think! The central premise of AliExpress dropshipping involves finding hot products and selling them for a profit in your store. The rest is just details.
To demystify the process, we'll give you a complete guide to dropshipping with AliExpress so that, in the end, you'll be ready to join the winning ranks.
What Is AliExpress Dropshipping?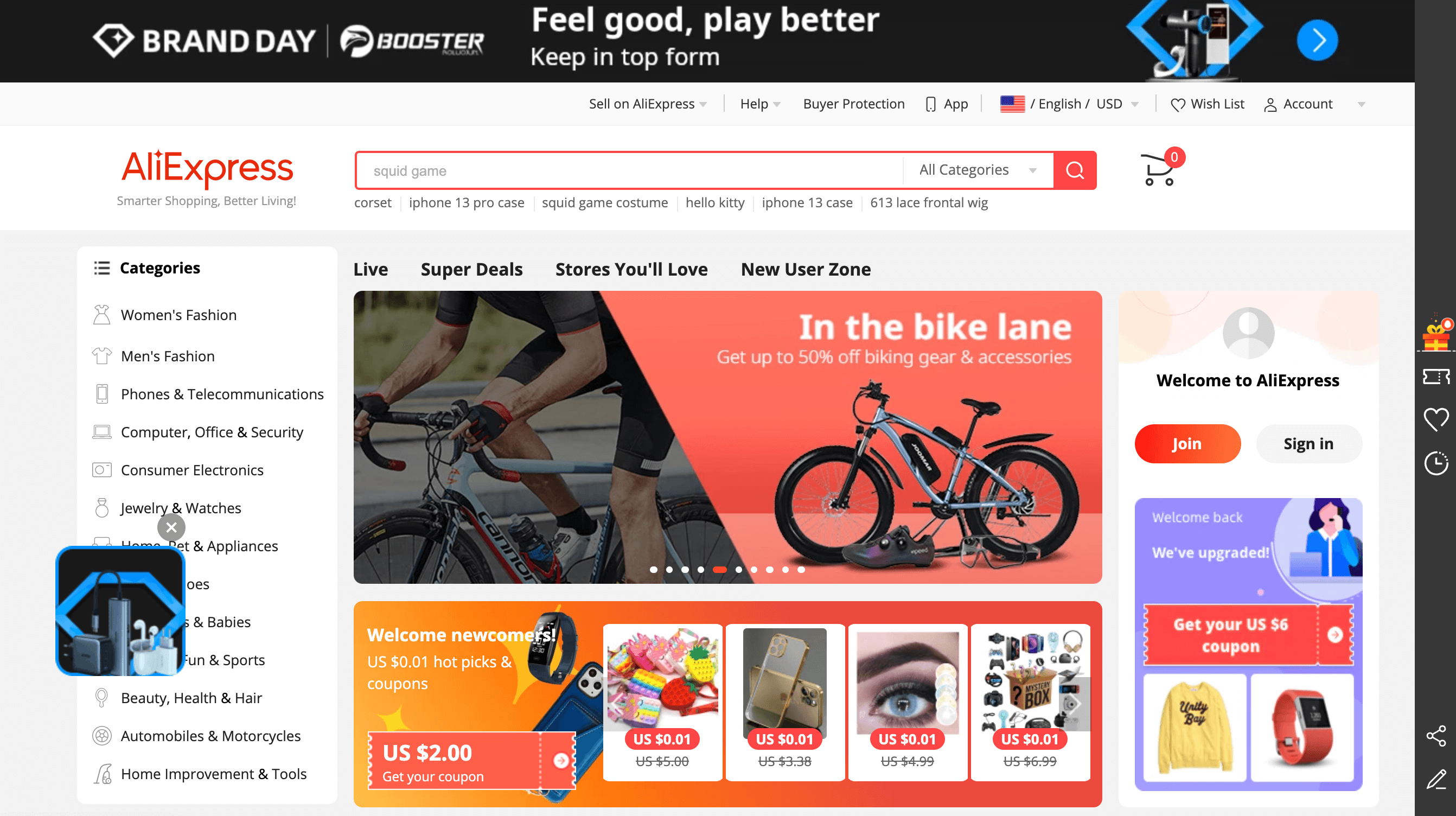 AliExpress dropshipping is a business model that allows us to sell products online without holding inventory. Each time a customer makes a purchase, we buy the item on AliExpress and have the seller send it directly to our customer.
The difference between what the customer pays us and what we pay the supplier becomes our profit.
So why use AliExpress out of the many suppliers on the market? Because AliExpress boasts plenty of benefits, including:
A selection of over 100 million products

Numerous product categories

Some of the lowest prices on the market 

Global warehouse
AliExpress has become the go-to supplier dropshippers use to fulfill orders. It allows us to import cheap products to our stores and sell them anywhere in the world with high-profit margins.
Are We Allowed To Dropship From AliExpress?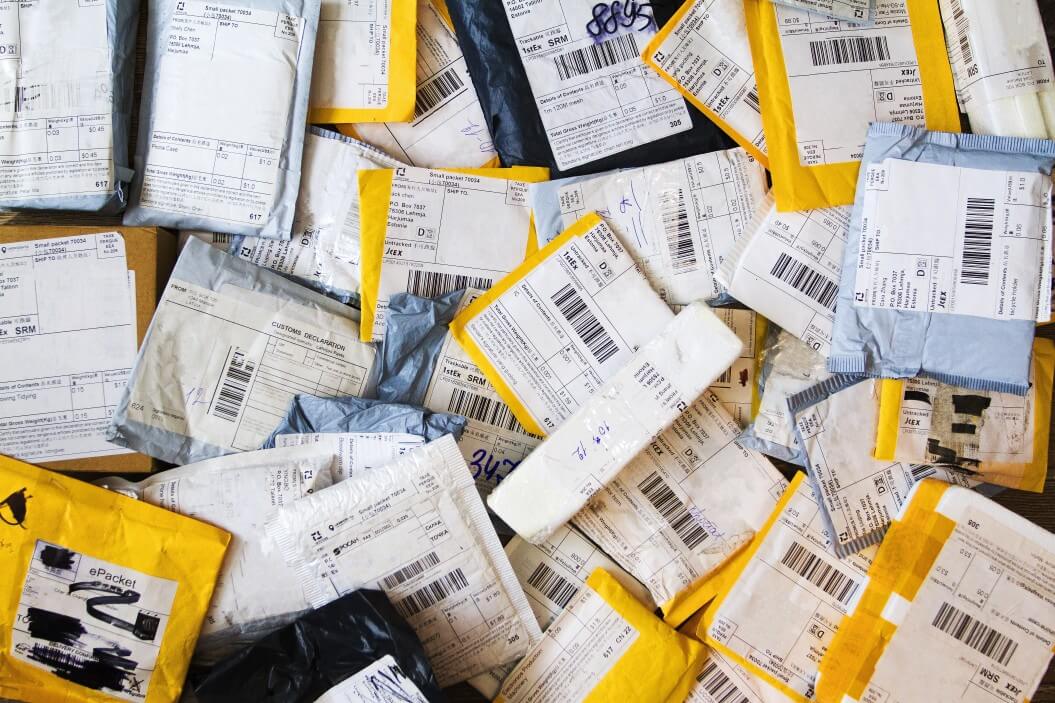 The answer is yes! We sure are. Dropshipping from AliExpress is legal and mainstream.
However, you should pay attention to comply with regulations.
So what rules should you follow when dropshipping from AliExpress?
Avoid listing or selling copyrighted products.

Refrain from selling anything dangerous.

Don't sell special categories like supplements or medical devices.
As you can see, most dropshipping rules pertain to the products you sell. To steer clear of copyrighted products, check if your product is located on the eBay VeRO list, and don't list it if it is.
Following this rule can protect you from potential legal troubles as some sellers on AliExpress list knockoffs of popular brands.
Additionally, avoid selling dangerous products or those that may require a license (Weapons, Alcohol, tobacco, etc.).
To make things simple, follow Facebook's commerce policies. Those rules cover most product pitfalls, giving you the peace of mind to dropship from AliExpress to any selling channel.
Most importantly, there is no need to worry too much about the strict rules attached to specific categories of products. You can sell millions of other products from AliExpress at high-profit margins and with zero legal or copyright issues.
What Are The Advantages And Disadvantages Of Dropshipping From AliExpress?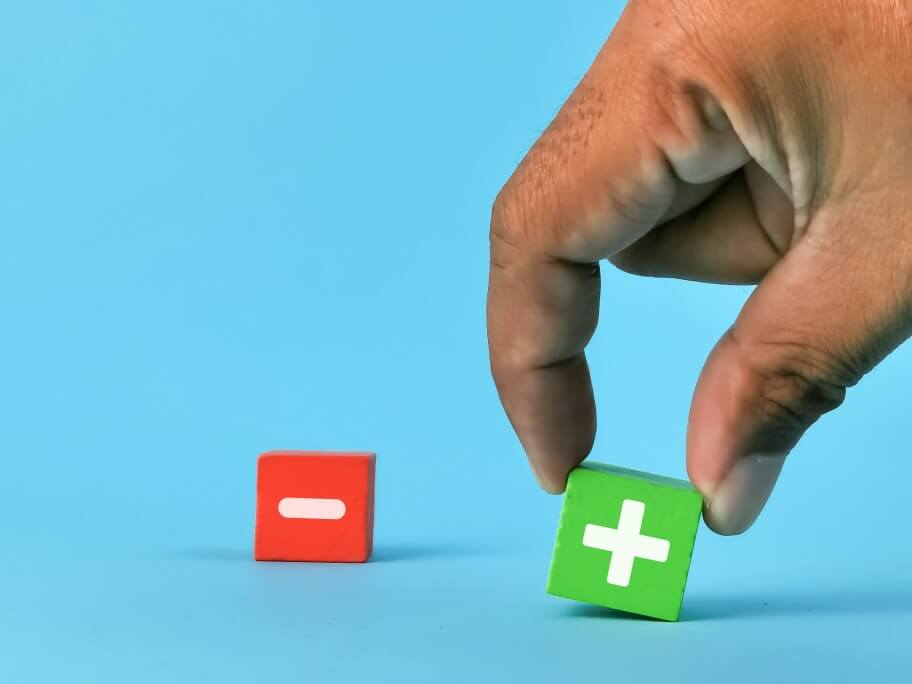 There are many advantages to dropshipping from AliExpress. Some of them include:
Access to

millions

of

low priced products
Global shipping

to almost any country

Dropshipping oriented

services and solutions
It's no secret that AliExpress gives you access to plenty of products at prices you won't find on domestic supplier sites. As a result, you can sell any product for a low price and higher profit margin.
Additionally, because AliExpress ships globally, you'll be able to sell to almost any market with relatively fast shipping speeds. Moreover, each order also comes with tracking information so you can keep your customers updated at all times.
Finally, AliExpress is a dropshipping-friendly supplier. For one, if anything goes wrong, we are protected by extensive buyer protections. Second, the platform showcases the latest product trends in a beautifully designed AliExpress Dropshipping Center, so you always know what to sell.
The third reason AliExpress is dropshipping friendly is that it allows us to pay for items with PayPal, making order processing a breeze.
Conversely, there are some disadvantages to dropshipping from AliExpress, including:
Long shipping times from China

No bundled orders

Language barriers
First and foremost, dropshippers can expect long shipping times, especially when compared to domestic suppliers.
Additionally, you cannot bundle orders into one shipment. Each AliExpress item ships separately, adding to your shipping costs.
Furthermore, language barriers can become an issue with sellers whose first language is not English.
To counter these issues, always check a seller's ratings and the types of shipping they offer before listing a product.
Is Dropshipping From AliExpress Still Profitable In 2022?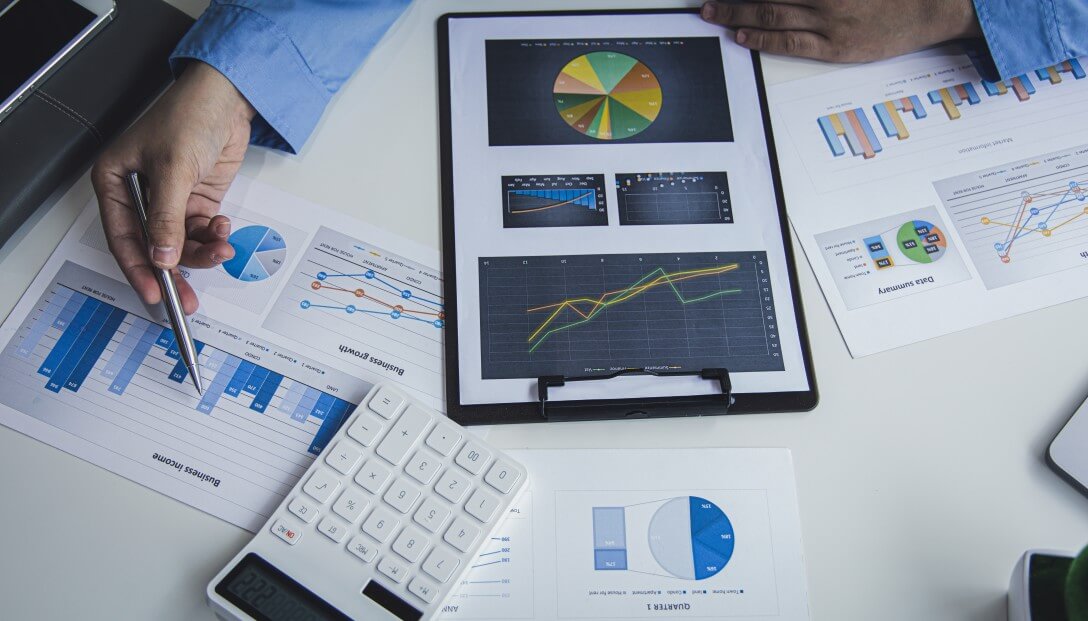 Not only is dropshipping from AliExpress profitable in 2021, but it will also become more lucrative in the future.
According to Statista, global eCommerce sales stood at more than $4.28 trillion in 2020 and are projected to reach $5.4 trillion in 2022. Because dropshipping is an essential branch of eCommerce, you can expect it to grow at the same rate, if not faster. And that is the perfect reason for you to hop on board.
On the other hand, remember that dropshipping, like any business, requires you to put in the work. Your success will depend on making good decisions. For example, you must conduct fruitful product research to get a high sales volume.
Similarly, to ensure your business functions optimally, you'll need the right tools at your disposal.
We'll get to these soon!
How Long Does Shipping Take From AliExpress?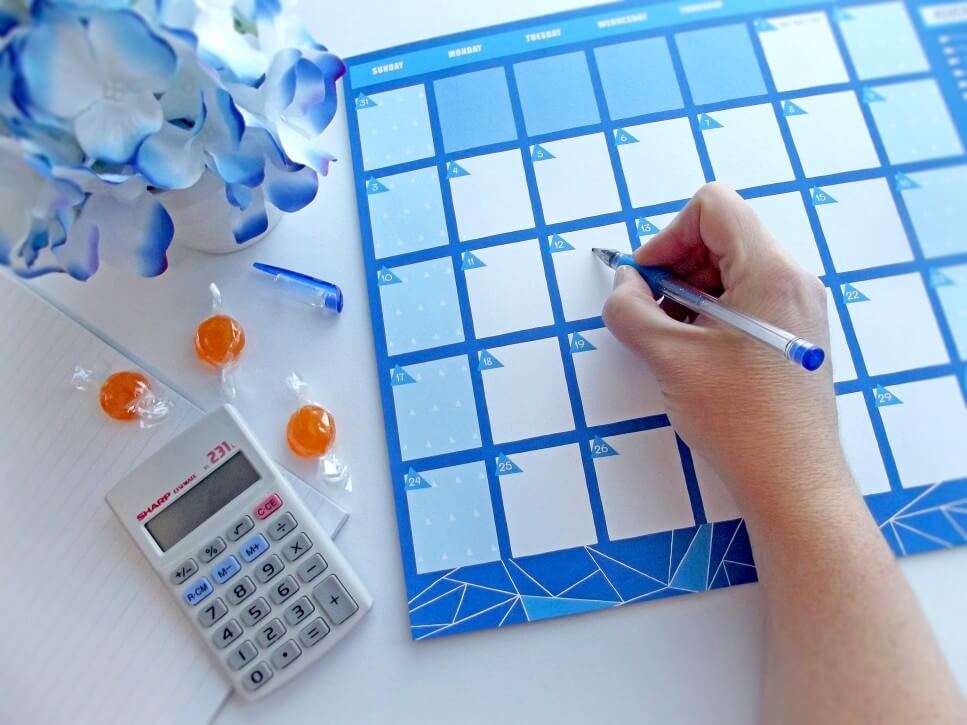 AliExpress shipping time depends on two main factors:
From what

warehouse

you choose to source products.

The

shipping method

you select for the order.
Since the majority of AliExpress sellers are from China, most shipments come from China. Therefore, you should always check an item's delivery time before listing it.
However, don't worry too much if a hot product shows an extended delivery time. You'll be surprised how long customers are willing to wait for an item they like.
Additionally, AliExpress does offer international warehouses, including US warehouses. This means we can cut shipping times for many products and appeal more to buyers by simply selecting a different warehouse.
AliExpress Shipping Methods
As for shipping methods, AliExpress offers plenty of shipping options. Choosing the right one is critical since time and money are a factor. Additionally, you need to provide tracking information.
This is important since it allows buyers to track their shipment progress. Additionally, it helps us avoid 'item not received' cases since we have proof of delivery.
There are multiple delivery types, both with and without tracking. So, be sure to choose one that does provide tracking.
The main AliExpress shipping methods that provide tracking are:
AliExpress Standard Shipping

– This is one of the cheapest shipping options offered. You can expect to pay between $1 to $3, although it is often free. Shipping takes approximately 8-15 days. In many cases, you can find suppliers that will do standard shipping and tracking for free.

AliExpress Premium Shipping

– Premium shipments are typically at a higher cost depending on the package size and destination. All Premium shipments get delivered by private companies such as UPS, EMS, DHL, or AliExpress itself with its AliExpress Premium Shipping.

AliExpress Saver Shipping

– The average shipping duration with saver shipping is 30 days but in most cases arrives before the estimated date.

Cainiao Standard for Special Goods

– AliExpress' Cainiao standard requires separate payment and is a good choice for costlier orders. Shipping takes between 30 to 50 business days.
China Post Air Parcel

– Although not the most popular method, China Post Air Parcel is still a certified shipping option. However, the shipping time is rather long as it normally  takes 52 days for products to be delivered with this method. 

Turkey Post

– If our main customers are in Europe, then Turkey Post is an excellent option for shipping. With tracking updates, product deliveries typically take 7-30 days when using this carrier. 

FedEx

– As this is a well-known shipping carrier, we can guarantee our customers accurate tracking updates. However, as FedEx is a private courier, they can be more expensive in comparison to other options. Nonetheless, the shipping time with FedEx is approximately 24 days. 

DHL

– Similar to FedEx, DHL is a private courier company that can cost us more than other carriers. The shipping time with DHL is around 21 days.
It's important to mention that each shipping method's time differs according to the shipping company, package size, and final destination. But don't worry; you can see the total shipping time when selecting one of the options.
Moreover, we can filter products by warehouse locations to score faster shipping times at lower costs. With this in mind, it's crucial to choose a warehouse in the same location as our target audience to ensure quick delivery and, thus, customer satisfaction.
Will Buyers Know That Their Items Are Coming From AliExpress?
In general, if a buyer wants to know where a package came from, it is not that hard to find out. However, if the item received matches what they saw in your store, most customers won't care about its source.
They are just happy to receive what they paid for and ordered. Some dropshippers still want to keep their product source anonymous. Doing so goes a long way in developing a store's brand.
Here are some guidelines to help white label your packages:
First, if possible, don't select the 'AliExpress Standard Shipping' option. Instead, select another shipping option while ensuring that whichever method you choose provides tracking for your protection.
Second, you can message the seller and let them know that you are dropshipping the product. Ask them not to include any identifying information about the package's source or the company that shipped it.
When it is all said and done, dropshipping happens all the time, and customers know they can find the product for cheaper. Yet, they often buy it for a higher price for many reasons.
So feel free to dropship from AliExpress, and don't worry too much about the package.
Does AliExpress Offer Worldwide Global Shipping?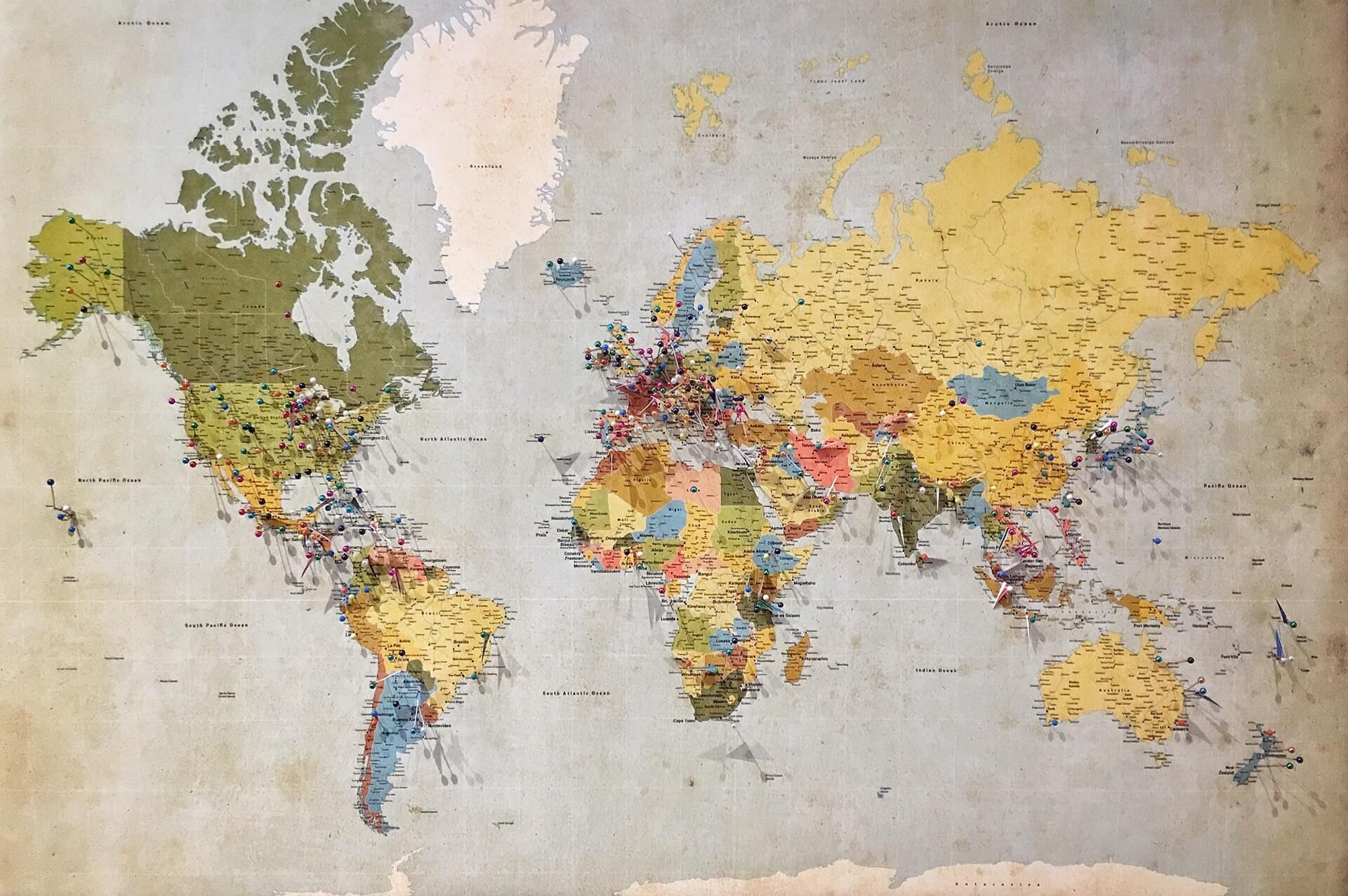 Yes. Worldwide shipping is what makes AliExpress a top choice as a supplier. However, not every item ships to every location.
If you want to see which products ship to your target market, go to the homepage, click on the language tab at the top and choose a 'ship to' location from the drop-down menu.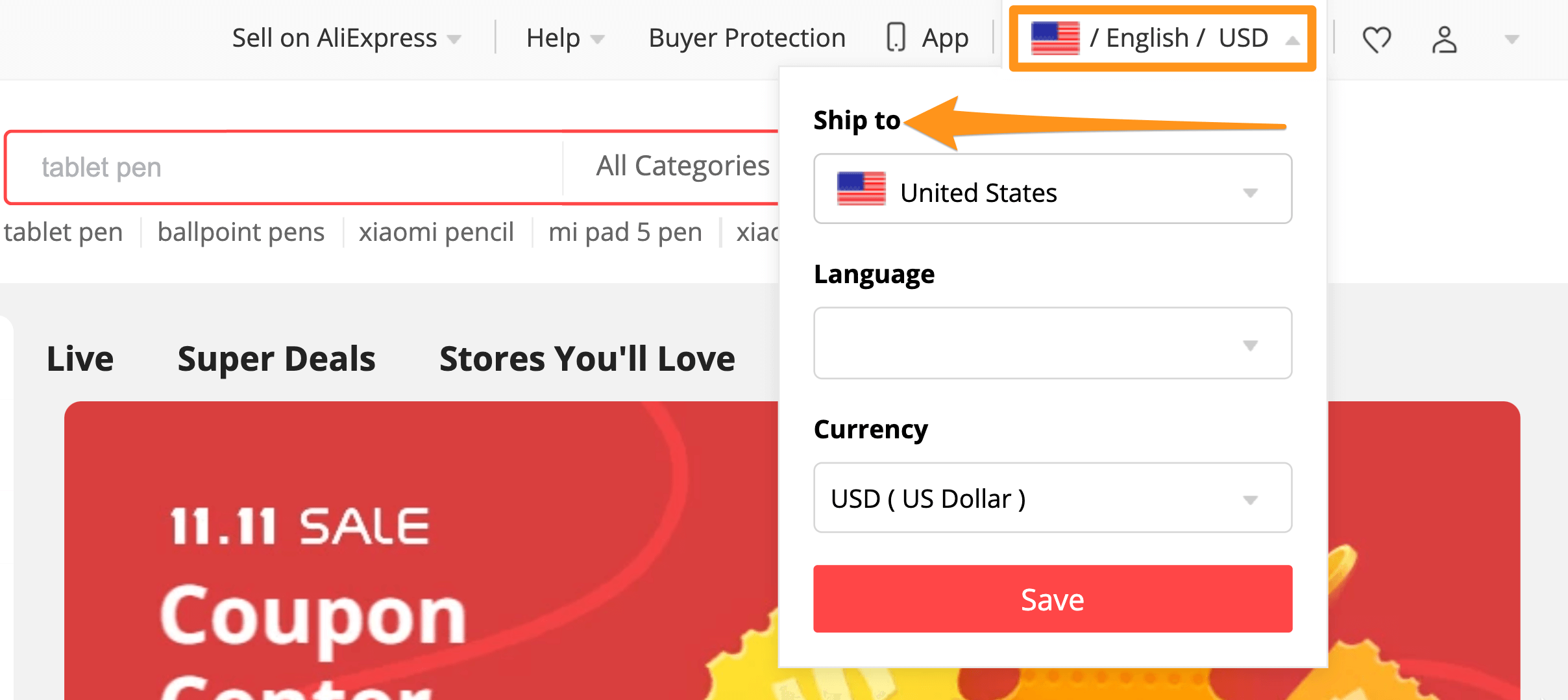 Alternatively, you can check individual products for shipping options on product pages. Doing so is helpful when you want to dropship to more than one country:
First, select a 'ship from' location. Then, pick a shipping destination right above the 'Buy Now' button. A popup window opens, and after choosing a country, AliExpress tells us whether or not shipping is available.
Should I Open A General Or Niche Dropshipping Store?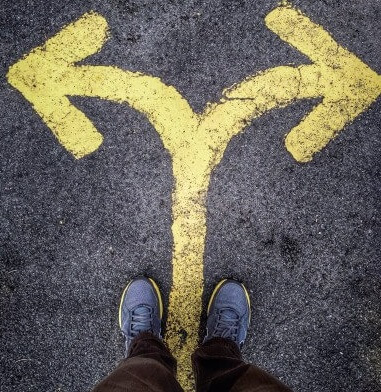 As you get started dropshipping, you probably want to know what products your store will sell. Should you avail customers of multiple categories, or should you focus on a particular niche of interest?
For best results, you should not limit yourself to a particular category from the start. Your goal is to test products and see what is bringing in sales. Then you can start focusing on the product categories that are most profitable to you.
Beginner's Tip: Always start a general store with multiple types of products. When you see that one product is gaining sales, begin adding variations in different colors, sizes, or forms. Then, repeat this process for every hot item in your store.
Finally, once you've built up several categories that are selling well, you can decide whether to pick one niche or stay with the general store.
How To Start Dropshipping With AliExpress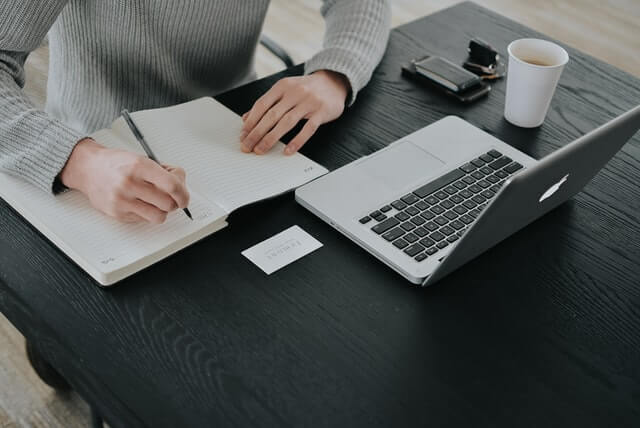 Are you ready to start a rocking AliExpress dropshipping business? The good news is that no prior experience is necessary. All you need is a laptop/computer and a reliable internet connection.
Once you have that, you can get started setting up your business.
So without further ado, let's look at a complete step-by-step guide on how to start dropshipping from AliExpress.
Before you begin, here is a quick overview of the steps:
Find A Winning Product

Choose A Selling Channel

Select An Automation Software 

Import Your Product

Fulfill Orders
Next, we'll take a look at each of these steps in detail.
  1. How To Find Winning Products On AliExpress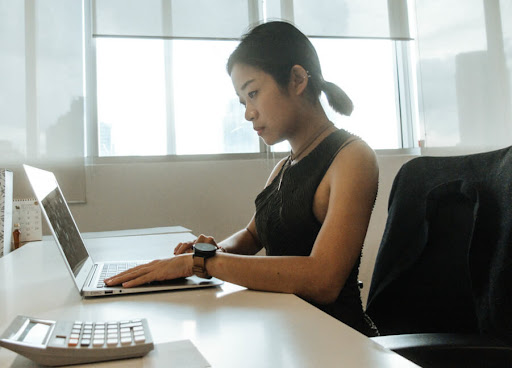 Contrary to popular belief, we don't need to waste time testing random products to see what works. Instead, our goal is to test high-potential products in our store and work from there.
So, how do we find the products with high potential using AliExpress?
There are several ways to find potential best-sellers. To get you started, there are two excellent sections on AliExpress where you can begin your search:
Top Ranking

– The 'Top Ranking' page displays best-selling items from every product category. Use it to find new trending products for your store easily.

Flash Deal

– The AliExpress Flash Deal is a discount page full of hot proven products. Search here to spot trendy products with high ratings at a lower cost and increase your profit margins.
Additionally, get familiar with the AliExpress Dropshipping Center. It contains excellent tools to help you spot hot trends, search for products and analyze a product's performance in the market in real-time.
Furthermore, take advantage of the two solutions AutoDS offers to simplify product research and save hours on product finding.
The AutoDS Finder tool is a built-in feature that automatically finds proven products to sell in your dropshipping store. All you have to do is:
Select AliExpress as a supplier.

Choose a Finder category.

Set your settings – Break-even, profit, quantity, business policies.

Import the product to your store
The AutoDS all-in-one product research tool, allows you to research, source, and import products from AliExpress straight to store. Here are the steps:
Choose a category or manually search for a product or category

Filter by price, rating, reviews, shipping, and more.

Select a product 

Edit and optimize

Import to your store
How To Evaluate AliExpress Products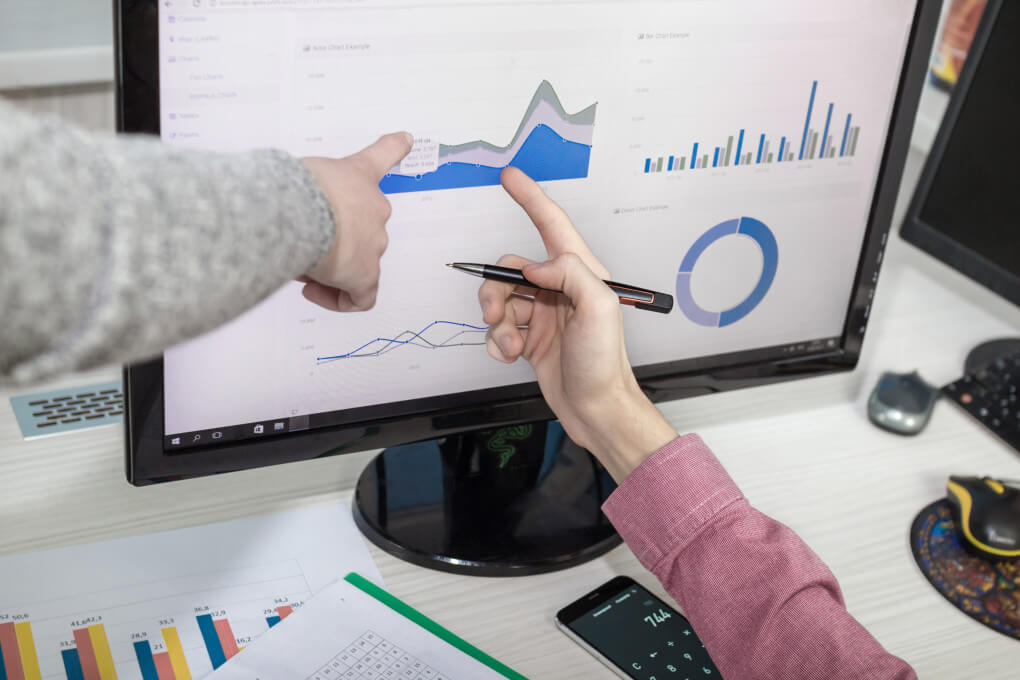 Once you find a product you'd like to dropship, it is crucial to:
Research the seller

Analyze product performance
Remember that AliExpress is a marketplace and selling channel with private sellers. It is best to use sellers with a positive rating of 95% and above.
In addition, message a seller about a product you're interested in selling to see how responsive they are. Unresponsive sellers are bad for business, especially if any issues come up with customer orders.
The final step before choosing a product is a performance check. We want at least some evidence for demand on the market.
To start, get familiar with the AliExpress Dropshipping Center. It is free and easy to analyze the product's sales performance.
Another method is using the AliTools Shopping Assistant extension to help analyze and find more winning products.
The main features of the AliTools Assistant extension are:
Easy Product Checks

– Get real product photos from customer feedback and product reviews to allow you to assess products before importing.

Faster Product Finding

– Search for AliExpress products by an image in one click. Additionally, search similar products help you find very similar products.

Filter Sellers

– AliTools' 'Seller Verification' helps avoid bad sellers. It is entirely automatic and will save a lot of unwanted headaches.
Once you add the AliTools extension to your browser, the extension automatically activates the second you click on a product on AliExpress.

Use the extension's pop-up menu to quickly check your desired product's price history, reviews, seller rating, and so much more.
Furthermore, product analysis methods are specific to the various dropshipping selling channels. Here are some of our favorites.
Dropshipping from AliExpress to Shopify
If you primarily dropship on Shopify, perform a Google search for your product. Then, go into store results and use the Koala Inspector Shopify dropshipping tool to measure the product's performance.
Dropshipping from AliExpress to eBay
For eBay dropshippers, find out a product's performance by conducting an internal search as follows:
Copy the product title from AliExpress, 

Paste it into the eBay search bar and click on the search icon. 

Filter the results by 'Sold Items.' (Pro Tip: Uncheck 'Completed Items' for accurate answers)
From the list of results, you'll be able to see how many times the product sold and what price.
Dropshipping from AliExpress to Facebook Marketplace
Unlike eBay or Shopify dropshipping, there is no direct way to check the performance of a product on Facebook Marketplace. However, the good news is that it won't matter.
As a relatively new dropshipping platform, the likelihood of competition is low. We get to be pioneers and find answers by trial and error.
2. Choose Your Selling Channel

Speaking of selling channels, you'll need one to serve as a dropshipping platform to list and sell AliExpress products.
Luckily, there are plenty of options to choose from, but we'll focus on the top three:
Shopify
eBay
Facebook Marketplace
If you're looking for a fully customizable store with relatively low selling fees, go with Shopify.
The platform is the go-to choice for many eCommerce entrepreneurs. It gives us complete control over our store, from design features to the types of products we sell.
Furthermore, Shopify does not limit the number of products we sell at any given time. Last but not least, you'll have access to plenty of apps to help import and monitor your AliExpress products.
However, be prepared to invest time and money into marketing, as organic traffic does not come easy at first.
Conversely, eBay is an established marketplace with plenty of existing organic traffic. Marketing here will be the least of your concerns. Nonetheless, compared with other marketplaces, selling fees on eBay are quite high.
Facebook is a marketplace in its own category, giving you the best of both worlds: low selling fees and plenty of free organic traffic. The social media giants boast close to three billion users worldwide and charge a mere $0.40 or %5 per sale (whichever is higher).
Additionally, as a relatively new selling channel to the dropshipping scene, you'll face little competition from other sellers. As a result, you can earn and scale fast. 
3. Select Your Dropshipping Automation Tool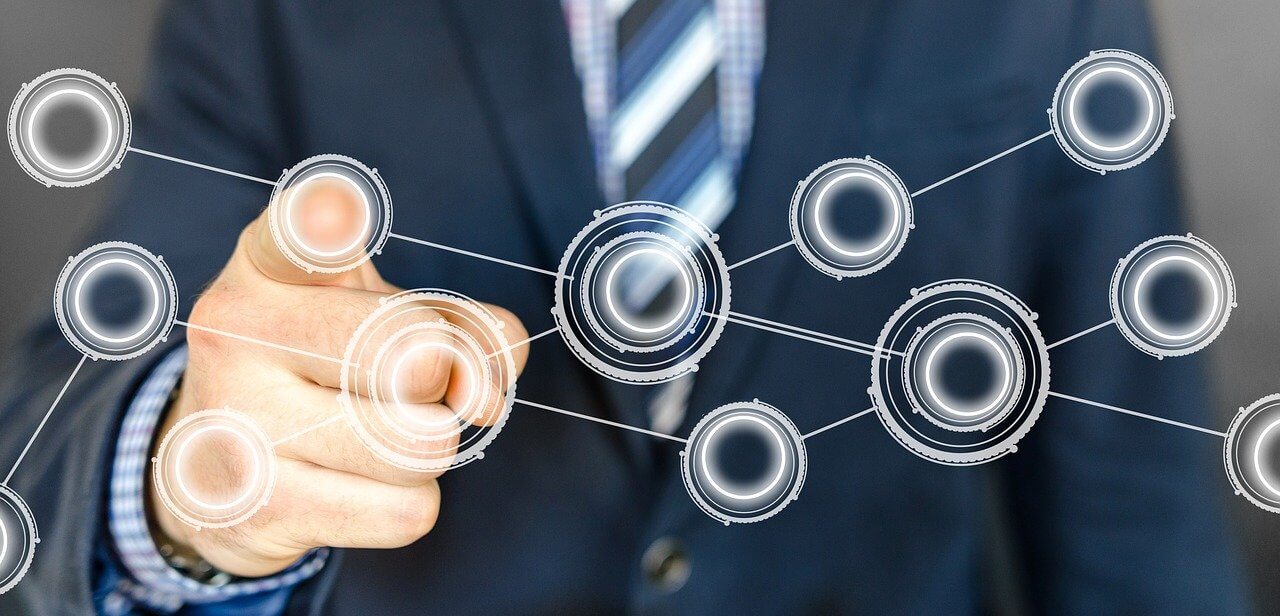 Now that you have a selling channel, you'll need a way to import products from AliExpress, monitor stock and price changes, and process orders quickly.
If you want to earn high profits and quit your nine to five, managing a dropshipping store manually is a nonstarter. That's why your best bet is to use dropshipping automation tools.
So what are the best automation tools for AliExpress Dropshipping?
While there are various tools on the market, none of them can perform all tasks in one place.
That's why AutoDS is your best choice. The all-in-one dropshipping tool takes care of every aspect of managing a profitable dropshipping store. From automatic product importing, constant monitoring to a fully automated ordering system, with AutoDS, you can turn your store into a passive income source. 
  4. Import Your First Product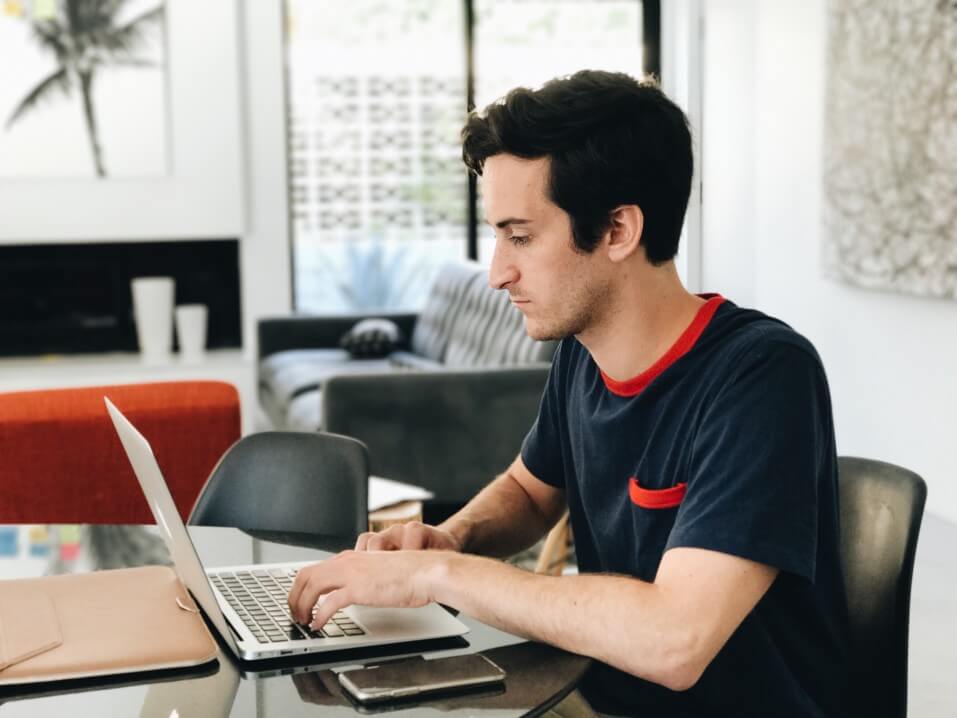 So you've lined up your favorite selling channel and a reliable automation tool. Good job so far. Now it's time to import your first product from AliExpress to your store!
Since we already know that we're not importing the slow and manual methods, here is how we can use AutoDS to automatically and quickly upload our first product.
Step 1: Sign up for AutoDS and download the Chrome AutoDS Dropshipping Helper Extension

.

Step 2: Pick a product for your store on AliExpress and head to the product page.
Step 3: Click on the 'Import to AutoDS' button.
Step 4: Go to the AutoDS draft page optimize the product title, images, and description. Click Import.
You did it!
You can always use the bulk importer to download tens, hundreds, or even thousands of AliExpress products in a few clicks to the AutoDS drafts page.
Or, for a more customizable import process, copy the product URL/ID from AliExpress and paste it into the dedicated section on AutoDS.
  5. Fulfill Your Orders With AliExpress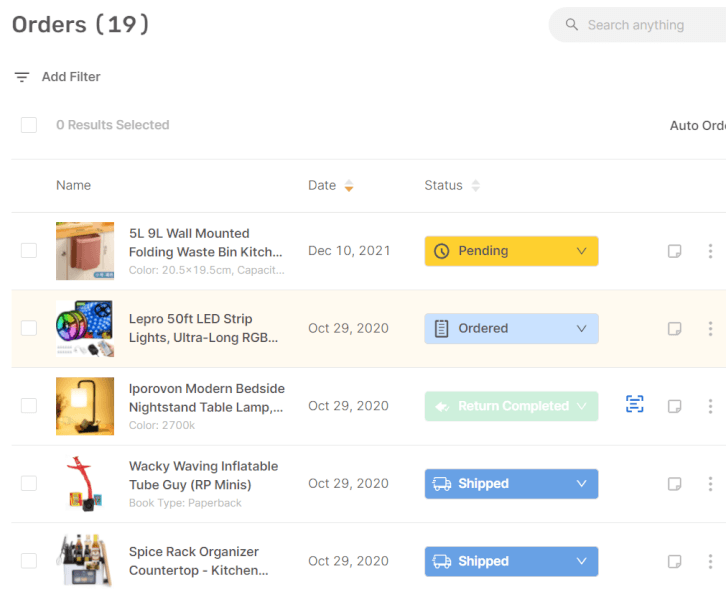 You made your first sale! Congrats.
It's an exhilarating feeling, isn't it? Your hard work is starting to pay off! But this is no time to rest; we'll need to quickly get ahead of the game and process our first order.
Just like with the import process, you have two choices. Process the order manually or automatically.
Manual order processing involved copying your customer's information from your store and pasting it on AliExpress. The manual approach takes hours when you have lots of orders to fulfill.
However, you can save time and let AutoDS process orders for you intuitively. Using a program called Fulfilled By AutoDS, the platform processes orders automatically at any time (Yes, even while you're asleep).
Customer Service And Returns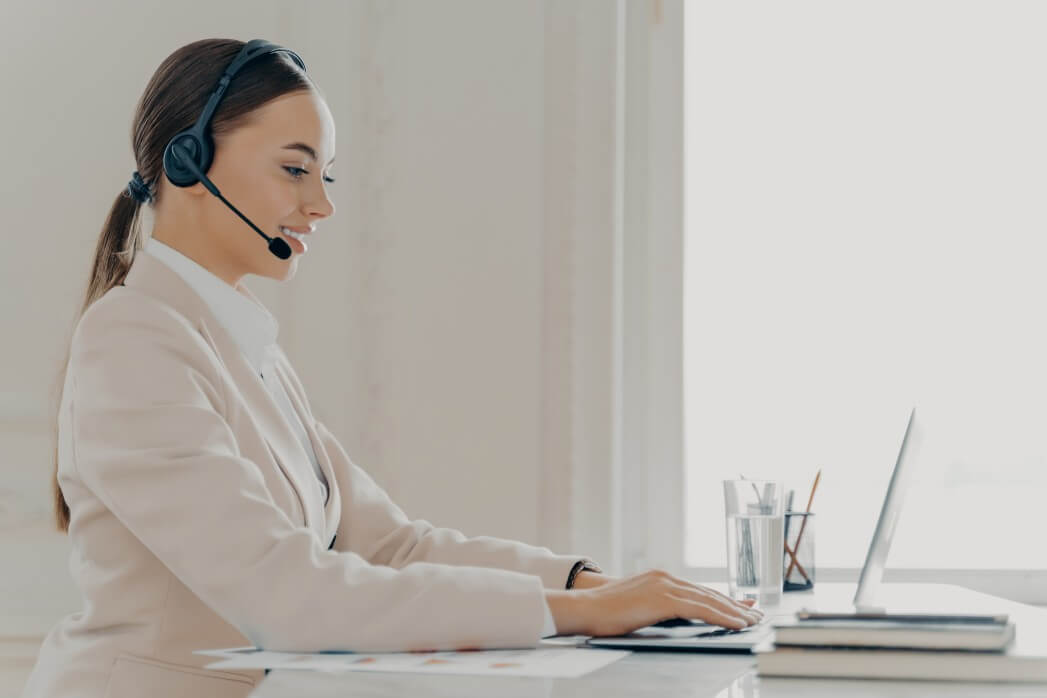 Orders will start to flow in once your store is up and running. After you fulfill your dropshipping orders, you will need to provide customer support to your buyers.
Customer care can answer questions regarding a product, give order status updates, or deal with returns and cancellations.
The ways to manage your dropshipping store's customer support depend on the selling channel you dropship on. Here is a breakdown of each selling channel's customer support process.
eBay Customer Service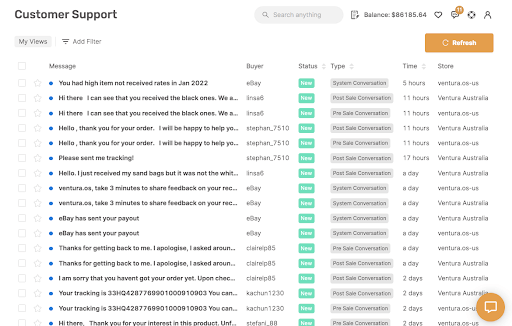 If you are dropshipping on eBay, take advantage of the AutoDS customer support management system. With a dedicated page for all customer communication, AutoDS makes managing customer service a breeze.
You can reply to cases and messages from multiple stores on one screen and even create and save message templates from increasing productivity.
Shopify Customer Service
When dropshipping on Shopify, use your Shopify dashboard to provide customer care to your buyers. Additionally, you can provide contact information on your site or add a contact form to your online store.
Another option is to set up a chat or messaging service for your online store, including the Messenger sales channel or Shopify Inbox.
Facebook Marketplace Customer Service
For Facebook Marketplace dropshipping, use Facebook Messenger to manage your customer support. You can quickly answer all messages from your computer or mobile phone.
Be sure to check your inbox regularly. Besides customers, you may get messages from  potential buyers regarding a product.
Returns On AliExpress
When dealing with returns for products from AliExpress, here is what you need to know. Although most sellers accept returns, each seller has its policy. To help us out, AliExpress steps in and provides free returns up to 15 days after receiving the product.
As long as the product is in its original packaging, you have up to 15 days to open a free return request for a full refund. Additionally, this covers damaged products or items that are not as described.
In returns past 15 days, the buyer will have to pay for return shipping no matter the reason for return.
To manage AliExpress returns, use the AliExpress platform to open a dispute. Before doing so, make sure to:
Get Proof Of Claim

– Ask the buyer for proof/evidence for their claim (image or video showing the reason for return)

Provide A Return Label

– Make sure to charge the buyer for the return label 

Execute A Refund

– Provide your buyer with a refund and continue to handle the return on AliExpress. This way, you still provide good service and don't keep your buyer waiting. Returns may take time, and this way, you provide good service don't keep the buyer. 
What Are The Best AliExpress Extensions?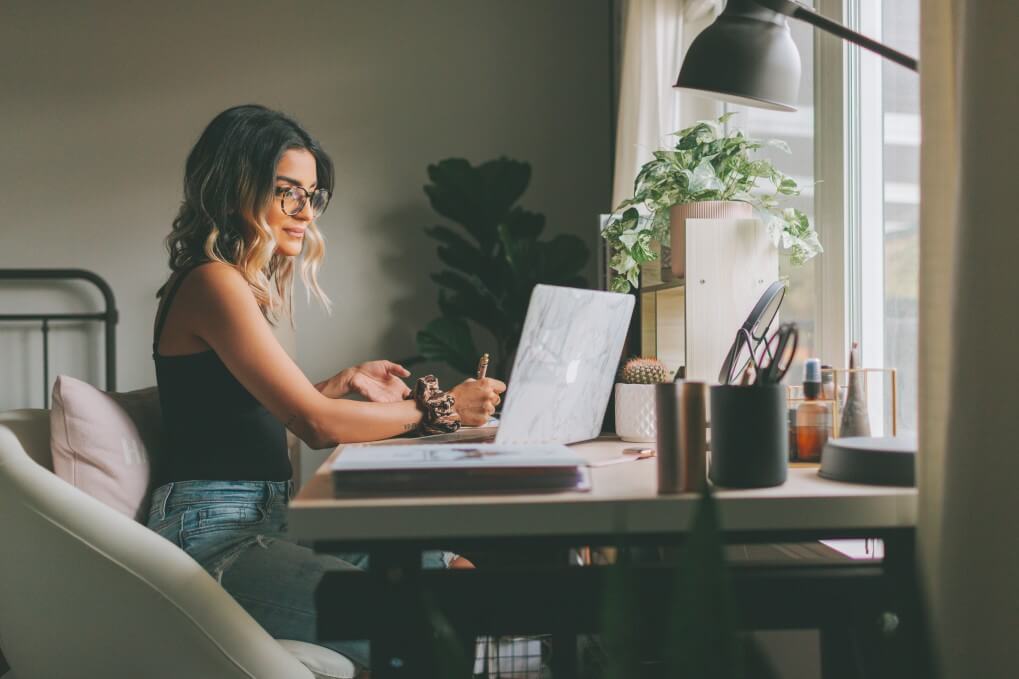 Once you start dropshipping, you'll want to speed up processes, save money, become more efficient, and most importantly, scale to higher profits.
AliExpress extensions can make a big difference in those areas. Here are five of the best extension for your AliExpress Dropshipping Needs:
AliExpress Free Invoice

AliSave

AliExpress Search By Image

Up Assistant

AliExpress Parcels – My Orders
For a more comprehensive list of must-have AliExpress extensions, check out our Top AliExpress Extensions article.
AliExpress Free Invoice

There are many reasons why you would need an invoice from AliExpress. It could be for record-keeping, verification, or to clear customs when an order gets held up.
Instead of getting an invoice from each AliExpress seller, the AliExpress Free Invoice Generator can help you extract an Invoice PDF hassle-free, saving you time and work in the process.
After downloading the extension, head over to the AliExpress orders page, and near any order, click 'Download PDF Invoice.'
AliSave

The AliSave Extension offers a simple yet powerful solution. It allows you to download all images and videos for any given product at the click of a button.
Using this feature saves you from having to download images or videos individually. Once saved, you can access them for any purpose, whether for uploading a product, editing an image, or using the video to create an ad. 
AliExpress Search By Image
Aliseeks' AliExpress Search by Image is a neat little extension, super helpful for your AliExpress research needs.
Whenever you spot an image of a product you like on any website, simply right-click it and click on 'Search AliExpress by Image.'
The extension then redirects you to a list of product results from AliExpress that match the image. You'll be surprised how often AliExpress sells the same product for cheaper.
If you like what you see, click on the result, and it takes you to the product page on AliExpress. 
Up Assistant

As mentioned earlier in this article, it's always important to review seller information before importing a product. Usually, it comes down to the level of positive feedback the seller receives.
However, Up Assistant gives a more accurate 'seller rating' based on various metrics and analytics. Instead of looking solely at a seller's feedback, Up Assistant includes in its ratings the length of time the seller has been on AliExpress and how effectively they communicate with buyers.
Once installed, you can view the Up Assistant seller rating represented by a number posted to product thumbnails. Alternatively, click on the product to view a detailed report on the product page. 
AliExpress Parcels – My Orders

Tracking packages on AliExpress can become a tiring process. Every time you want to track a package, you'll have to navigate to the orders page and check the status. Doing so is especially burdensome for a busy store with multiple orders per day.
The AliExpress Parcels – My Orders extension saves you loads of time, making all of your orders available to track any time in a couple of clicks.
So how do you use the AliExpress Parcels Extension? Simple.
Install the extension, and head to the orders page on AliExpress. Next, go to your desired order and click on 'Add Tracking.' From that point forward, dropshippers can track the order on the extension with one click.
How To Increase Your Profits On AliExpress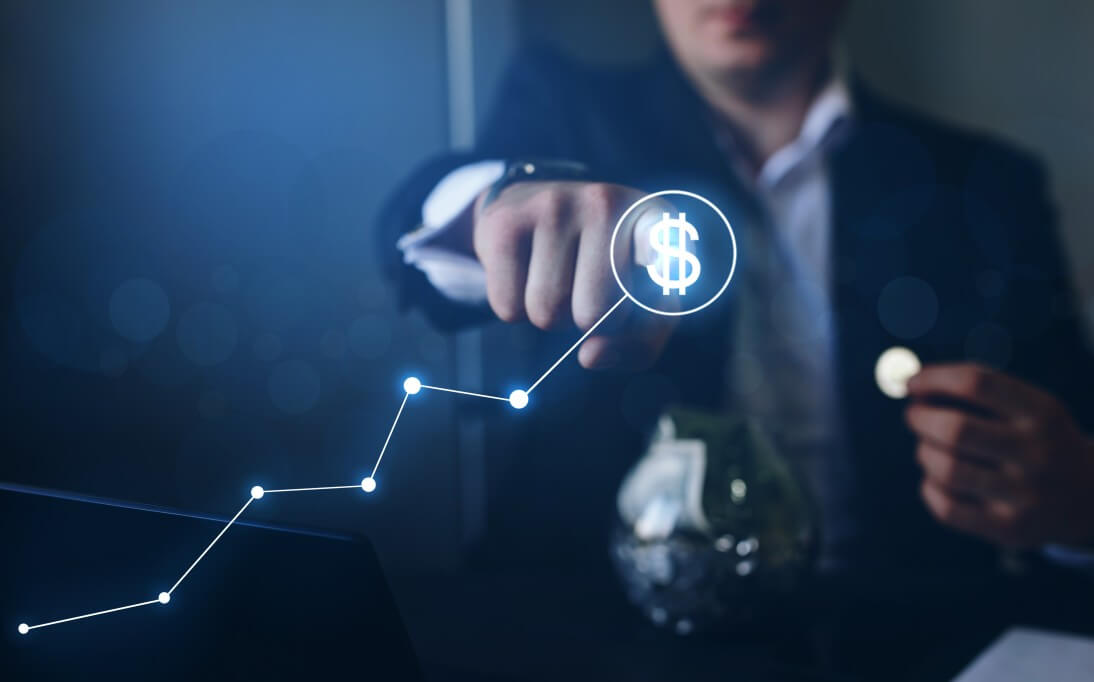 AliExpress' low prices provide you the ability to earn higher profit margins. But what if there were a way to increase further your profits dropshipping on AliExpress?
The good news is that you can lower the amount you pay for merchandise, thereby improving your margins.
Below are a couple of proven methods to get products for the best prices:
Cashback

Search other sellers for a better price
Cashback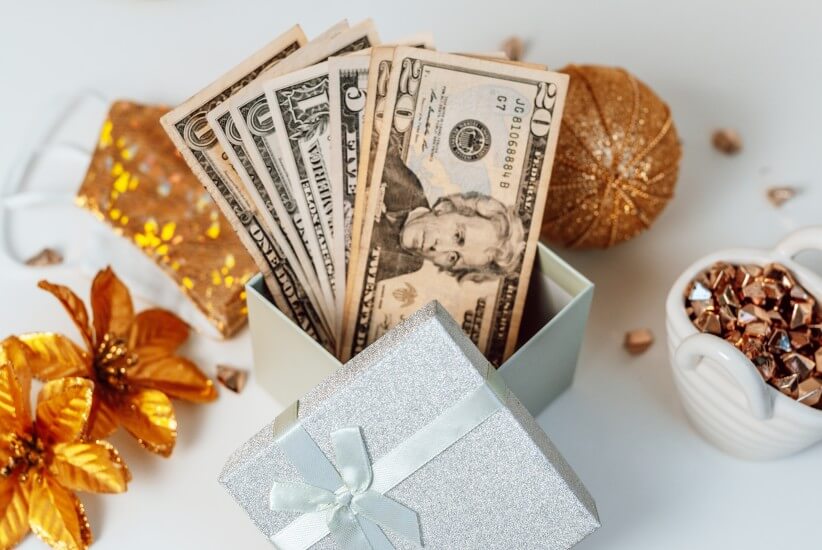 One way to get your products for a better price is through cashback and coupons.
To that end, there are plenty of apps and extensions that help dropshippers find the best.
Cashback offers or coupons. However, the Giving Assistant Button chrome extension stands out from the pack as a top choice among experienced AliExpress dropshippers.
When visiting AliExpress, the extension works in the background to find you the best offers. Then, during the checkout stage, Giving Assistant alerts you about any available coupons or cashback.
Search Other Sellers For A Cheaper Product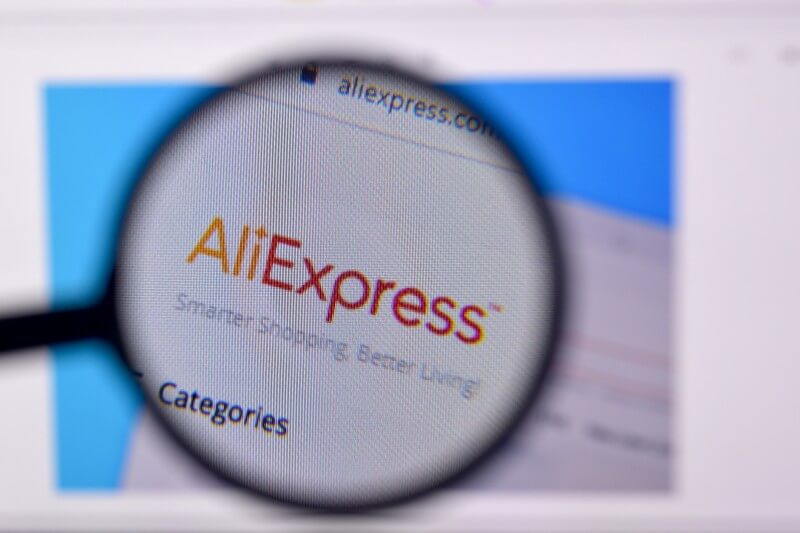 Besides getting discounts on orders, you can also search AliExpress for similar products with lower price tags. By sourcing your products for less, you'll be able to earn more on each sale.
However, most dropshippers simply don't have the time to compare multiple sellers and listings, so they settle for paying more and, as a result, miss out on higher profits.
Little do they know that an excellent Chrome Extension can do all the hard work for them. The Alitools Shopping Assistant is made especially for finding AliExpress products for a better price.  As a result, the Alitools extension is a perfect solution for dropshippers who want lower prices.
Here is how to use it:
First, install the extension. Then, go to any product page of interest and select 'Similar' from the toolbar at the bottom left. AliExpress populates a list of similar products with their price tags. Simply click on any to get more details.
Wrapping Up
AliExpress dropshipping does not have to be such a mystery. As long as you're motivated to become a successful entrepreneur, nothing can stop you. All the tools and information you need are available to you.
Moreover, the article you just read has everything you need to get started and succeed. Every necessary step and the best tools to help you on your journey are right here.
But it doesn't end there. You can always join the major leagues and take your AliExpress dropshipping business to the next level.
Want to be like the pros? Take a look at these resources to give you a leg up on your journey: