As one of the largest eCommerce retail platforms, AliExpress is an exceptional dropshipping-friendly supplier. So, undoubtedly, many dropshippers trust AliExpress as their supplier. As such, having a reliable payment method is crucial when dropshipping from AliExpress. Fortunately, they offer several payment options that range from bank transfers to credit cards.
Essentially, we should choose a payment method that is convenient and secure for us. But how do we know what payment method is best for our business? With this in mind, in this article, we will cover the 5 most popular AliExpress payment methods and how to choose the best one.
5 Popular AliExpress Payment Methods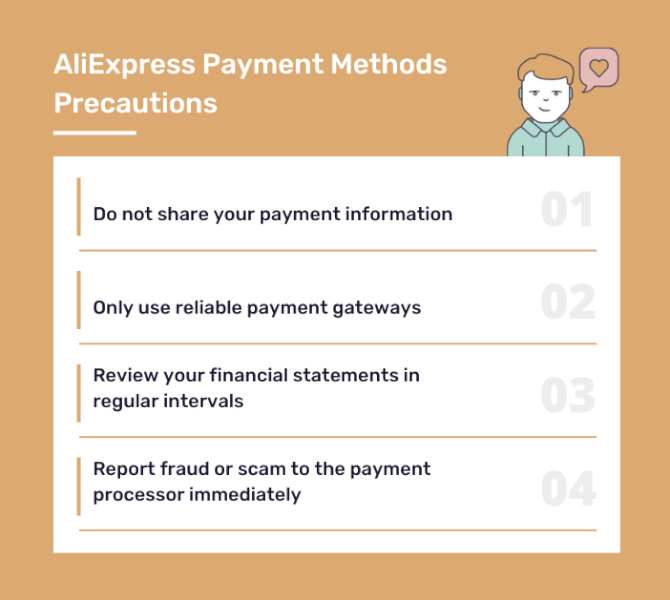 Essentially, AliExpress offers a variety of safe and secure payment options to ensure smooth transactions between dropshippers and suppliers. Here are the five best payment methods for AliExpress dropshipping, along with their pros and cons:
Let's look at each of them in detail.
1. AliPay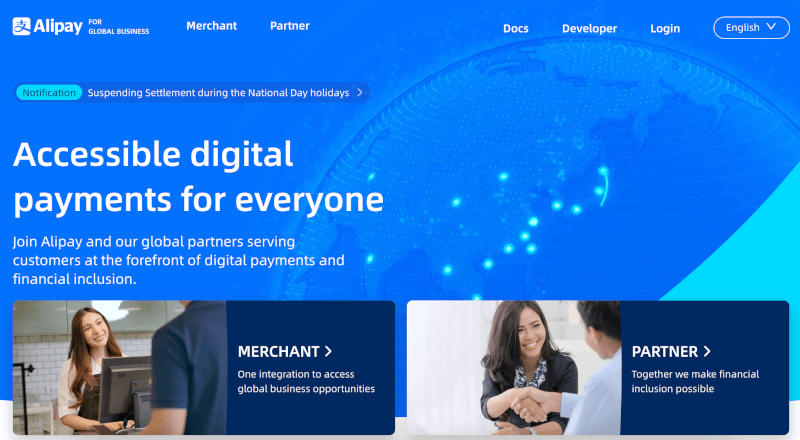 To kick off the list, we have AliPay, AliExpress' very own payment method, which provides an extra layer of security and convenience for online shoppers. When customers make a purchase using AliPay, their money is held securely until they receive the product and confirm it is in order.
Pros
Special discounts and deals

Strong buyer protection policy 

Fast payment processing

Credit services
One of the main advantages of using AliPay is the AliPay Bonus program. This program gives us discounts and other attractive savings opportunities on our purchases.
Additionally, it has a fantastic buyer protection policy that withholds our payment until our customers receive their product and confirm everything is in order. On top of that, AliExpress processes payment instantly due to AliPay being its own platform.
Cons
Despite the benefits, AliPay is not insured by the Federal Deposit Insurance Corporation or FDIC. That means if the company goes bankrupt, we cannot get our funds back. However, we can overcome it by refraining from loading a lot of money into our AliPay account.
2. Debit & Credit Cards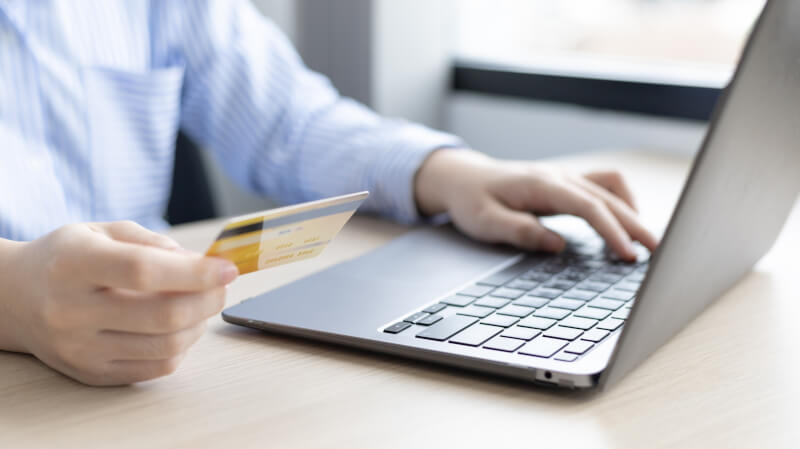 Next, we have Debit and Credit cards, a widely used payment method worldwide. In general, these cards are physical cards issued by our bank or other financial institutions. Plus, it is linked to our bank account.
Pros 
Easily accessible and widely accepted

Cashback offers

Fast payment processing
Almost every individual and store owner has a debit/credit provided by their banks. As such, it is a widely accepted form of payment. Additionally, we can enjoy a cashback of up to 5% if we use credit cards.
On top of that, debit and credit cards process payments swiftly. Some examples are the Visa debit/credit card, Mastercard credit card, and American Express card.
Cons
Can be lost or stolen

High fees and interest rates on credit cards
As debit/credit cards are physical plastic cards, they can be lost or stolen. Additionally, there are also many instances of card theft, which can lead to financial losses. Besides, when we miss a credit card payment, banks charge us a high fee and interest rate. 
3. Payoneer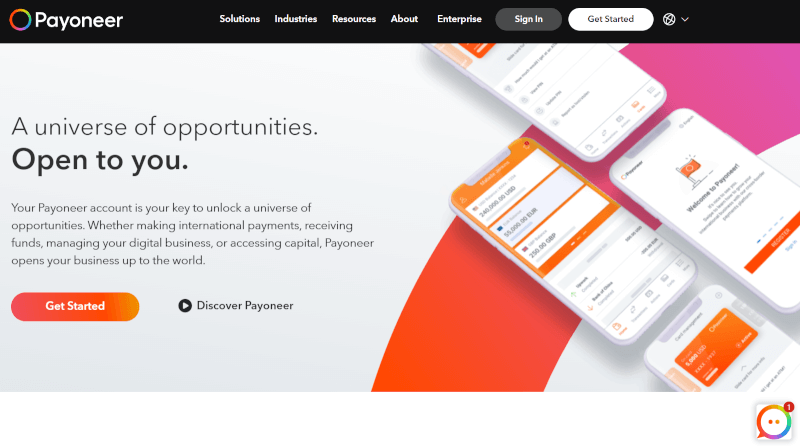 Another excellent AliExpress payment method is Payoneer, a digital payment platform. Based in the US, it is one of the most reliable and easy payment gateways for AliExpress dropshippers.
Pros
Full transparency and lower fees 

Accepts different currencies

Link multiple bank accounts to Payoneer
With Payoneer, we get complete transparency over our income and expenses. Additionally, compared to PayPal, Payoneer has lower fees, thus, resulting in higher profits. On top of that, our Payoneer accepts different currencies and can be linked with multiple virtual USD bank accounts.
Cons
Payment processing delays
On the other hand, payment can take up to one day or more, especially on weekends. However, this is common for most payment gateways. 
4. PayPal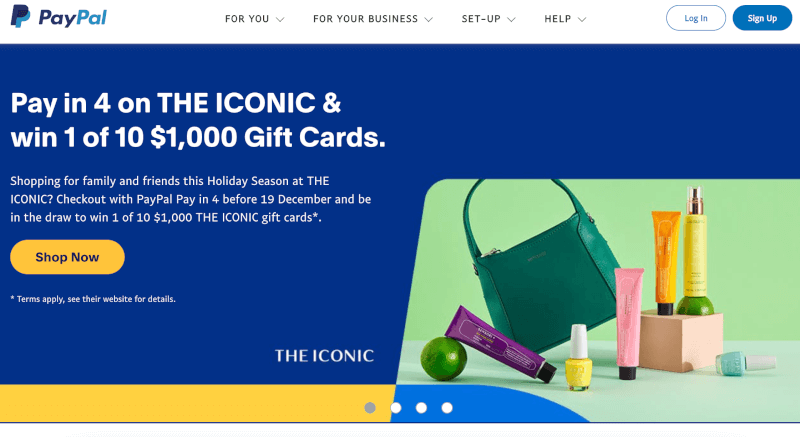 Regarded as one of the most popular online payment methods, PayPal is an American financial technology company. As a pioneer of online payment gateways, it supports online money transfers in significant countries.
Pros 
Extra level of security and fraud prevention

Swift payment processing

Encrypts our bank or credit card information

Easy refund processing
If we are purchasing from AliExpress, PayPal is a reliable payment option. It provides an extra layer of security and offers swift payment processing.
Additionally, PayPal encrypts our bank or credit card information, so we can rest assured that our personal information remains secure. Besides this, they have an easy refund process if we want to return products.
Cons
High fee for business transactions

Account freezes
On the downside, PayPal charges high fees, especially for business transactions. For each transaction, it charges 2.9% + 30 cents. Also, they can freeze our account if we do not abide by their regulations. However, if we follow their policy, there is nothing to worry about.
5. Bank Transfer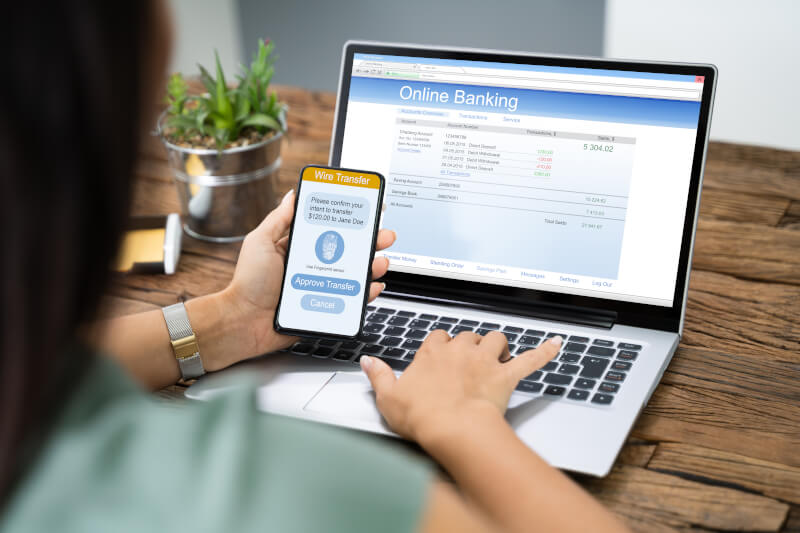 Last but not least, we have bank transfers, a payment method where buyers send money from their bank account to the supplier's bank account. Although it is a traditional method, bank transfers are regarded as a reliable AliExpress payment method. 
Pros 
Convenience

Safe and secure
Since almost everyone has a bank account, dropshippers can easily transfer funds through their bank. Hence, it is convenient for dropshippers, even if they do not have credit cards. Additionally, bank transfers are a secure payment method since the money goes through a banking network.
Cons 
Payment must be made in dollars

High fee for international transfers

Long waiting time for payment processing
One of the cons of bank transfers is they only accept payments in dollars. Additionally, since we are transferring money to Chinese vendors, it is an international transaction. Thus, banks charge more commission, and it may take several days to transfer.
Besides these five payment methods, there are several others that we can use. Some other payment methods accepted by AliExpress are:
Webmoney

Doku

Boleto

Mercado Pago

Giropau
While these methods are available and accepted by AliExpress, they are less widely used by buyers.
All in all, the above-listed gateways are the five most reliable AliExpress payment methods.  With these payment methods, we can efficiently buy products from AliExpress to dropship to our store. 
Factors To Consider When Choosing An AliExpress Payment Method
While there are multiple methods, we must choose a suitable AliExpress payment method that is convenient and reliable for our dropshipping business. Therefore, here are some factors to consider when selecting a compatible payment method for AliExpress dropshipping:
Payment Processing Time
Since different payment methods have varying processing times, it can affect when our items arrive. For instance, bank transfers may take up to several days to process, while PayPal payments are processed quickly. So, if we want to fulfill our customer's orders faster, it is best to opt for a payment option with a fast processing time.
Buyer Protection
When dropshipping, we rely entirely on our supplier. As such, buyer protection shields us from unreliable suppliers that may not fulfill the terms and conditions of the contract agreement. The payment method offering buying protection will hold the payment until we (buyers) are satisfied.  
Payment Errors
Next, we must consider the frequency of payment errors made by the payment gateway. In short, payment errors can include canceled payments or delayed payments. Higher errors in the payment gateways result in shipping delays and customer dissatisfaction overall. Therefore, we must choose a payment gateway that makes fewer errors.  
Refund Processing
Handling returns and refunding customers is an essential dropshipping task. Some customers may return our products and ask for a refund. In this case, we have to return the product to the AliExpress supplier and ask for a refund. So, we should work with a payment method that processes refunds swiftly and efficiently.    
Accepted Currencies
Payment methods such as bank transfers and credit cards do not accept multiple currencies. For the smoother operation of our dropshipping business, we need to pick a payment method that works with different currencies.
By analyzing these five factors, we can make a sound judgment on which payment method is the best option.
How To Scale Your Dropshipping Business With Automation
Once we've chosen our preferred AliExpress payment method, we can begin dropshipping and fulfilling orders. However, fulfilling orders manually is time-consuming and tedious. So, we need to replace manual labor with dropshipping automation.
With that in mind, one of the best dropshipping software in the market is AutoDS. This dropshipping automation tool enables us to perform our business operations with ease and efficiency. Here are some automatic features of the AutoDS dropshipping software:
Product Importer

Automatic Order Fulfillment 

Fulfilled by AutoDS

Price/Stock Monitoring

Automatic Price Optimization

Easy Inventory Management

Automatic Tracking Updates
With the help of these tools, we can operate our dropshipping business swiftly. For instance, let's understand how AutoDS' automatic order fulfillment tools help us in efficient payment processing.
Usually, when we fulfill orders, we have to go to AliExpress (the supplier's website), choose products, and manually fill in the customer's address for shipping. Finally, we pay with our preferred payment method. Now, if we use AutoDS' Automatic Orders, the dropshipping tool orders the products from AliExpress and fills in the customers' details.
Finally, it uses our buyer accounts to pay for the products. To clarify, buyer accounts are our accounts on supplier's websites linked with our preferred payment method, like PayPal. After payment, the product is on its way to our customers. As the whole process happens automatically, it takes less than a minute to fulfill orders.
On the other hand, we can also use Fulfilled by AutoDS, where our orders are fulfilled without the tool using our buyer accounts. Instead, this fantastic tool uses its own buyer account to fulfill orders. This ensures that our buyer accounts are safe from getting locked or suspended.
Overall, by leveraging dropshipping automation, we'll be able to take full advantage of AliExpress's secure payment methods. Consequently, this allows us to scale our business at lightning speed!
Frequently Asked Questions
What Is The Best Payment Method To Use On AliExpress?
Some of the best payment methods to use on AliExpress are Alipay, Debit/Credit cards, PayPal, Payoneer, and Bank transfer. Among them, Payoneer stands out as the most convenient and secure platform for AliExpress dropshipping.  
Is It Safe To Pay On AliExpress?
Since AliExpress is a trusted eCommerce platform, it is entirely safe to pay on AliExpress. In fact, the AliExpress platform is a popular marketplace, and many eCommerce store owners use it every day.
Can I Pay By PayPal On AliExpress?
Yes, we can pay by Paypal on AliExpress. However, Payoneer is comparatively more beneficial in terms of fees and transparency.  
Conclusion
Great job! Now we know what payment methods work well on AliExpress. To ensure that our dropshipping business runs smoothly, choosing a suitable AliExpress payment method is crucial. Considering all the factors, we can easily find one that best meets our needs.
Furthermore, we can scale our AliExpress dropshipping business even faster by utilizing dropshipping automation.  All in all, AliExpress is an absolute gold mine in the world of eCommerce. So, here are some articles to help us understand AliExpress dropshipping in detail: