Among the wide selection of suppliers, dropshipping from AliExpress is one of the most profitable options. As a top dropshipping choice, AliExpress offers a vast product catalog at low-cost pricing. Then, after sourcing trending products, we can easily sell them on a trustworthy selling channel like Wix.
So, what makes dropshipping from AliExpress to Wix a lucrative venture? As a start, dropshipping is a low-risk eCommerce solution that requires little to no starting investment. Moreover, it allows us to outsource the production, inventory, and delivery of products to a third-party supplier, such as AliExpress.
So, are you interested in increasing your dropshipping profits? Well, you're in luck! We're going to cover all of the basics of dropshipping from AliExpress to Wix. With the help of this guide, we'll be able to establish our dropshipping business and enjoy substantial profits.
How Does AliExpress To Wix Dropshipping Work?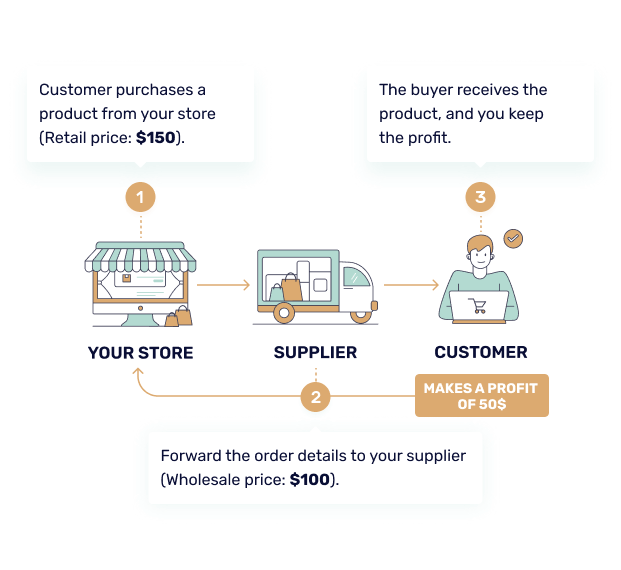 Let's kick off our learning adventure by understanding how dropshipping works from AliExpress to Wix. But first, we'll discover the key features of AliExpress and Wix as our dropshipping supplier and selling channel.
Dropshipping From AliExpress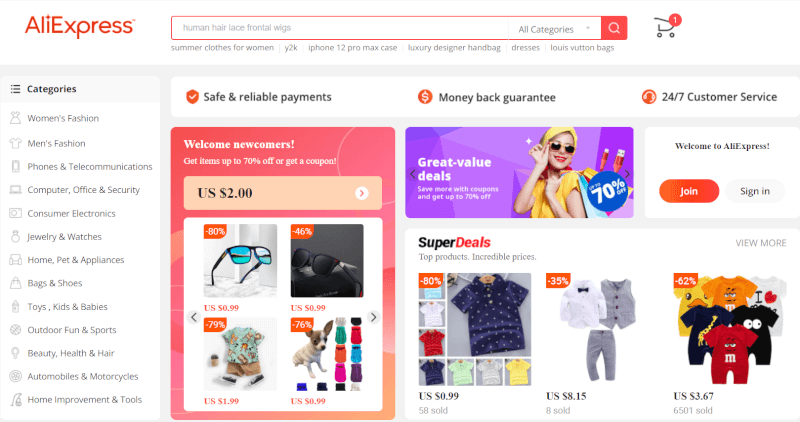 As a reliable dropshipping supplier, dropshipping with AliExpress allows us to source a diverse range of products. Also, it enables us to offer dropshipping goods without the need to maintain physical inventory.
Essentially, whenever a customer places an order in our stores, we purchase the item on AliExpress. Afterward, the seller directly ships the order to the customer. Then, we gain a profit which is the difference between the payment we make to the supplier and the payment we receive from the customer.
On top of that, AliExpress provides the following worthwhile benefits for our dropshipping business:
Vast product catalog

Diverse niches

High-profit margins

Domestic warehouses
With over 100 million dropshipping products available on AliExpress, we'll surely find best-selling items for each customer's needs. Plus, it offers products under diverse niches that will help us build our niche stores. With that said, working with AliExpress ensures that our customers will find what they're looking for.
In addition, AliExpress offers low-cost products, allowing us to set more flexible pricing for our dropshipping items. Thus, this gives us the opportunity to achieve higher profit margins.
Finally, this dropshipping supplier has several warehouses in strategic locations, mainly in China. Through these domestic warehouses, we can deliver customer orders more efficiently. Remember that speedy delivery equates to customer satisfaction.
Dropshipping On Wix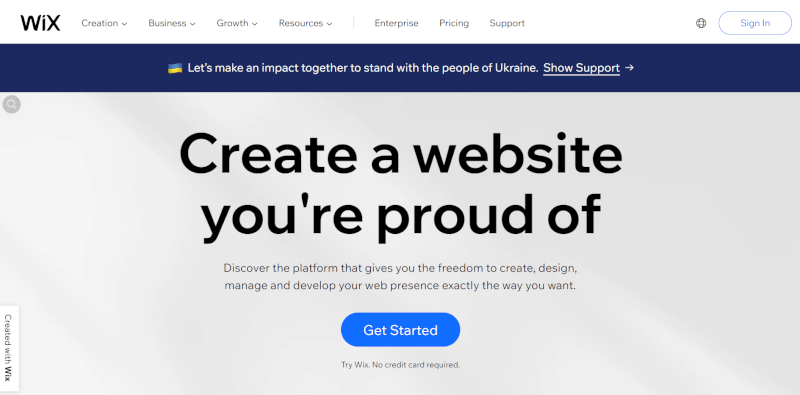 Now that we know the perks of working with AliExpress as our supplier, let's move on to our dropshipping selling channel – Wix. This versatile platform allows us to create our dropshipping websites.
Additionally, our Wix selling channel is where we import products from AliExpress. As such, customers search for high-quality and top-selling products in our Wix online stores.
With this in mind, here are the best features of Wix dropshipping:
Customizable websites

Easy-to-use templates

Accessible interface

Dropshipping-friendly
Primarily, Wix allows us to customize how our online stores will look, from home pages to navigation links. Plus, we can add images, descriptions, tags, and other relevant information pertaining to our business. Aside from that, we can utilize designer-made templates to help us create an optimized eCommerce store.
In relation to that, the optimization of our websites is a must. Remember that how our pages appear conveys the quality of business that we extend to our customers. Therefore, our dropshipping websites should have an enticing and professional aesthetic.
Along with the customization of websites, Wix offers an all-in-one venue for dropshipping stores. The easy-to-use user interface enables us to easily access and explore the website's features.
On top of all that, Wix is a dropshipping-friendly platform that offers specific applications to help us scale our online stores. With Wix dropshipping, we can enjoy an all-in-one eCommerce solution that will help us achieve substantial profits.
Can I Make Money Dropshipping From AliExpress To Wix?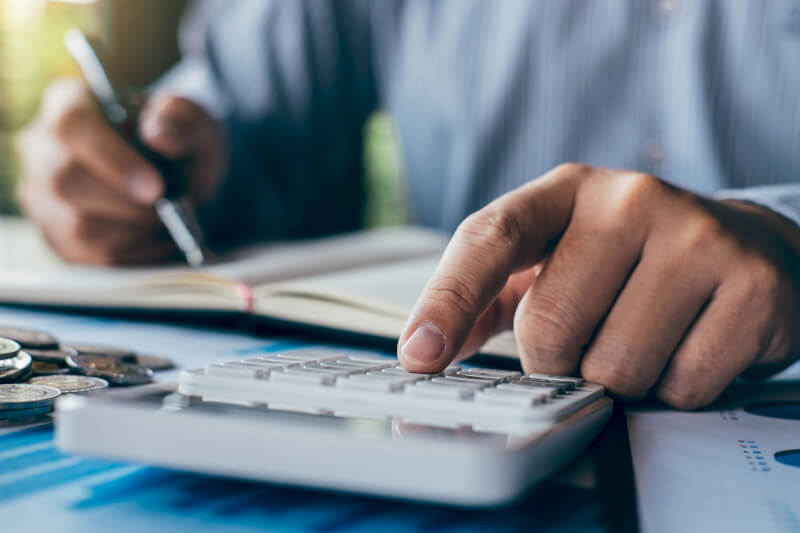 Not only is Wix dropshipping from AliExpress easy, but it's also profitable! Generally, dropshipping is a lucrative eCommerce model. According to Statista, we expect that retail eCommerce will attain about 7.4 billion USD in sales come 2025.
For AliExpress, Statista further reports that during the first half of 2021, the website obtained its record-breaking traffic with 546 million visitors. Likewise, Wix claims to be the leading website creator, owning about 22% of the market share worldwide.
These figures show the popularity and profitability of dropshipping from AliExpress to Wix. Thus, with so many profitable successes from both platforms, we can surely take advantage of this information and increase our own dropshipping sales.
One way to gain huge profits is by sourcing low-cost products from AliExpress. Although AliExpress offers cheap products, that doesn't always equate to low-quality goods. In fact, we can still achieve high-profit margins due to price flexibility and wide product ranges.
To add to these perks, dropshipping on Wix enables us to set up an account for free. As a result, we won't need any initial investments until we're ready to launch our dropshipping stores.
Once again, dropshipping from AliExpress to Wix is indeed a profitable business to venture into. However, similar to any business, dropshipping needs our full dedication and effort.
Correspondingly, our dropshipping success is best attained with suitable tools. But, don't worry, as we'll discuss this later on.
Is Dropshipping From AliExpress To Wix A Good Idea? 
Beyond the profitability aspect, what else can we expect when dropshipping from AliExpress to Wix? In this section, we'll discover what makes dropshipping from AliExpress to Wix one of the best choices we'll ever make. 
AliExpress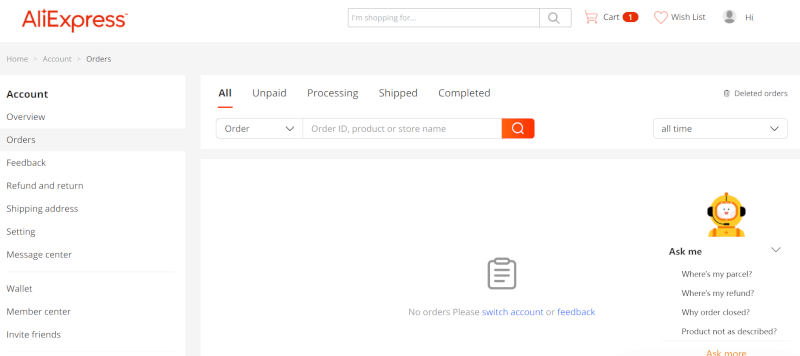 As one of the top choices of dropshippers, AliExpress always aims to offer the best products and services to its clients. With this in mind, let's uncover the advantages and disadvantages of dropshipping from AliExpress.
Pros
Millions of products to dropship

Competitive prices

Worldwide shipping

eCommerce-oriented environment

Dropshipping center
On one hand, dropshipping from AliExpress enables us to access millions of products to sell in our Wix stores. Also, these items come at reasonable prices, which are at par or even better than other suppliers. When vast product options and competitive prices are put together, we'll definitely achieve a profitable business.

In addition, AliExpress serves customers worldwide. Primarily, it enables worldwide shipping, resulting in a global audience reach. Moreover, AliExpress provides tracking updates, so we'll know the whereabouts of customer orders.

Also worth mentioning is the eCommerce-friendly environment for dropshippers on AliExpress. Since AliExpress fully supports dropshipping, online sellers are charged with lower taxes and duties. Besides that, it also allows flexible payment methods, such as PayPal, for hassle-free transactions.

Of course, the AliExpress Dropship Center is an avenue for sellers to discover winning products to sell on Wix. Later on, we'll discuss more details about this product research tool.
Cons
Long shipping times from China

No bundles for multiple orders

Lack of control over product quality

Complicated return and refund process

Language barriers
On the other hand, we can expect longer shipping times for customer orders, especially when packages come from China. So, whenever possible, we should utilize domestic warehouses. By doing so, we can ensure our customers will receive their products quickly.

Additionally, AliExpress doesn't allow us to bundle multiple orders into one shipment. As a result, each order must be separately packed, which incurs higher shipping costs.

While we can source affordable items from AliExpress, we can't always ensure the quality of these products. For us to minimize issues with product quality, it's best that we try purchasing sample products before listing them in our Wix stores. Also, we can check out customer reviews on products before importing them.

Furthermore, AliExpress' return and refund procedure can be disadvantageous to buyers. At times, the return and refund process costs more and takes longer.
Lastly, since most suppliers are Chinese, language barriers can be a setback when doing business with non-English speakers. To address this issue, we can utilize automatic translators and ensure that we're in constant communication with them to lessen misunderstandings.
Wix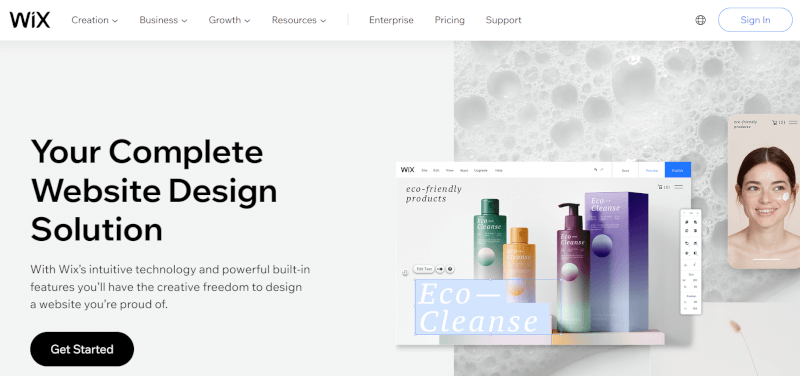 Now we are well aware of what AliExpress can provide for our dropshipping ventures. So, let's discover the benefits and drawbacks of dropshipping on Wix.
Pros
Minimal initial investment

No selling limits

Customizable websites

Worldwide market reach

Scalability
One of the best things about selling on Wix is the minimum initial investment we need to get our business started. For instance, creating a Wix account is free. Also, we can list numerous products without worrying about selling limits.

Subsequently, we can offer top dropshipping items on a customizable website using our unique domain. Having the freedom to customize our dropshipping stores boosts the branding of our business. Thus, giving us a competitive advantage by establishing a one-of-a-kind dropshipping website.

Integrating with Wix also allows us to collect contact details of our customers, such as email addresses. Soon after, we can utilize business promotion techniques such as email marketing, to reach more global audiences.

With that said, dropshipping on Wix gives us higher chances of scaling. Thus, we can expand our market influence and gain higher sales.
Cons
No organic traffic 

Fierce competition

Steep learning curve 

Monthly subscription fees
On the downside, dropshipping on Wix also poses difficulties. One of the most prominent disadvantages is the absence of organic traffic. However, we can address this issue by adopting effective marketing strategies that can help bring enormous traffic to our websites.

Adding to the drawbacks is the fierce market competition. Since there are millions of sellers utilizing Wix, we need to stay ahead of the competition by offering high-quality products and top-notch customer service.

Additionally, Wix, like many selling channels, has a difficult learning curve. Meaning it will require time and patience for us to learn how to optimize our Wix online store, especially if we are just starting with dropshipping. 

Furthermore, dropshipping on Wix requires monthly subscription fees. Subscribing to higher plans eliminates unnecessary ads and gives us access to more features. Nonetheless, this investment will help us achieve long-term success.
5 Best AliExpress Extensions For Wix Dropshipping
Yay! We're now equipped with the pros and cons of dropshipping from AliExpress to Wix. Let's carry on with our journey by optimizing our eCommerce experience. To do this, we'll utilize the best AliExpress extensions for Wix dropshipping:

1. AliExpress Free Invoice

What else could be more convenient than an extension that automatically generates invoices? With the AliExpress Free Invoice extension, we can now convert order details into ready-to-print invoices with a single click.

In addition, the AliExpress Free Invoice extension requires no payment when utilized. It is suitable for generating invoices for various purposes, like financial reports, verification processes, and customs validations.

With the help of the AliExpress Free Invoice extension, we'll bid farewell to expensive invoicing tools. Plus, it saves us time from waiting for suppliers to provide us with invoices of customer orders.
2. AliSave

Downloading tons of images from AliExpress can be burdensome. That's why AliSave is here to save our day! This AliExpress extension allows us to download multiple images and videos with one click.

Now, you have a bunch of product images or videos for your Wix dropshipping store. Remember that adding images and videos in our stores can help improve the user experience and credibility of our stores.
It's as easy as that! AliSave literally saves us from the laborious task of individually saving images and videos.
3. AliExpress Search By Image
At times, the use of photos is far more efficient when searching for similar items. So, next on our list of superb extensions is the AliExpress Search By Image.

With the help of this AliExpress extension, we don't have to search far for the products we're looking for. Instead, all we need is a picture of the product and we can instantly find it anywhere on the web.

Furthermore, the use of the AliExpress Search By Image extension lets you find similar products from different sellers. Through this, you can filter the relevant and affordable choices for a similar item that you can sell on Wix.

By utilizing this tool, we can easily spy on competitors that are selling similar products. Since they're selling the same items as our store, we can analyze the strategies they're using to improve our sales.
4. Alitools Shopping Assistant

Another excellent AliExpress extension is the Alitools Shopping Assistant. This eCommerce tool enables the monitoring of price changes up to six months prior. Plus, Alitools provides details on seller trust ratings, product reviews, and tracking updates.

Now, we're talking about a user-oriented extension that helps us analyze the worthiness of a product. With the Alitools Shopping Assistant, we can source top-selling products from proven suppliers for our Wix dropshipping business.
5. Easy AliExpress Video Finder

Let's proceed to the last browser extension on our list, the Easy AliExpress Video Finder. Using this dropshipping extension, we can sort out products with videos while searching on AliExpress.
As a result, we can use these videos to showcase our dropshipping items. Embedded videos help convey a product's details in a more visual and interactive way.

While watching a product's video, we can discover more relevant features before adding the item to our Wix dropshipping stores. Therefore, this AliExpress extension is definitely an add-on that we can use to optimize our Wix dropshipping stores.
How To Start Dropshipping From AliExpress To Wix
Finally! We've come to the highly anticipated part, and that is learning how to start dropshipping from AliExpress to Wix. Now, let's go over the steps to successfully dropship from AliExpress to Wix:
In the following sections, we'll go over the steps and understand their significance with regards to our dropshipping business.
Step 1: Product & Niche Research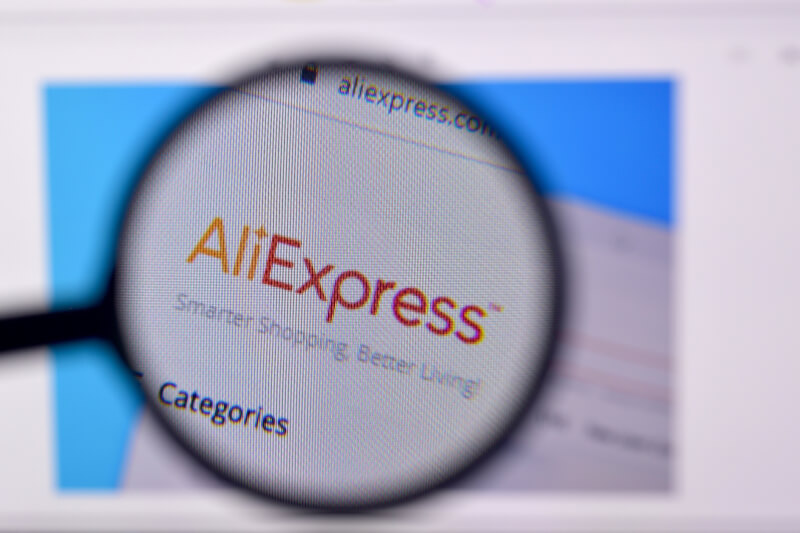 One of the most crucial steps in dropshipping is niche and product research. Before we can add items to our Wix dropshipping stores, we must first identify the market trends.
Here, product research plays a significant role in ensuring that our audiences will buy our products. But before we proceed to the widely-used methods of product research, let's first review essential points when adding products to our Wix stores.
When listing products, remember to add 20 to 30 items from every product category. By doing so, we can test the market demands more accurately. Additionally, this gives our customers more product choices, so they can effortlessly find what they're looking for.
Moreover, when we have a substantial base of the best product ideas, we can organize them using the AutoDS product research spreadsheet. Afterward, we can analyze which items have high sales potential, and narrow down our research.
The next factor to consider when searching for products is whether we want a general or niche store. Ultimately, it's best to start with a general store, so we can test different niches. When one niche starts to sell well, we can then proceed with establishing a niche store.
To continue with the product finding process, here are the most effective strategies when searching for top dropshipping items:
AliExpress Dropship Center

AutoDS Product Research Tool

AutoDS Blog Page

AutoDS 'Sell These NOW' YouTube playlist
Below, we'll briefly discuss each of these product research methods.
1. AliExpress Dropship Center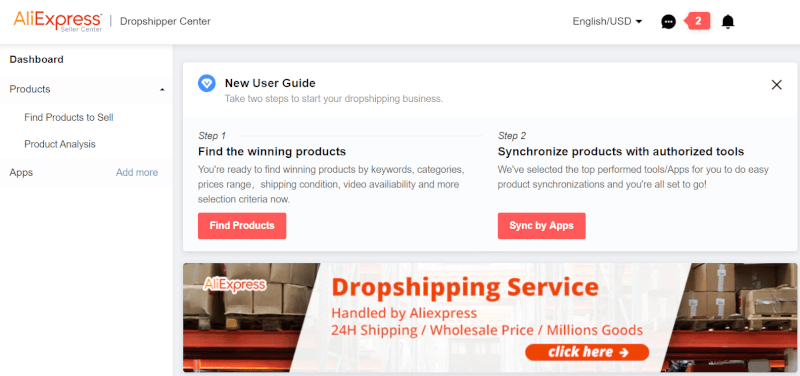 To begin, the AliExpress Dropship Center is a venue where we can search for trending products to sell in our Wix stores. As an all-in-one product research solution, it allows us to score best-selling products. Also, the dropship center provides us with product suggestions, enabling us to sell trending products.
On top of that, the AliExpress Dropship Center offers us metric analysis. For instance, it gives us information on sales volumes and customer ratings. By knowing this information, we will gain better insights into the popularity and profitability of a product.
2. AutoDS Product Research Tool
Another outstanding way of finding our next winning products is by utilizing the AutoDS Product Research Tool. This dropshipping tool gives us access to a vast selection of product ideas in the market. Also, it provides more relevant product suggestions by letting us filter and narrow down our searches.
Speaking of filters, we can specifically search for items according to their price ranges, shipping times, warehouses, and other metrics. With the help of the AutoDS Product Research Tool, we can now easily find millions of product ideas in a few seconds.
3. AutoDS Blog Page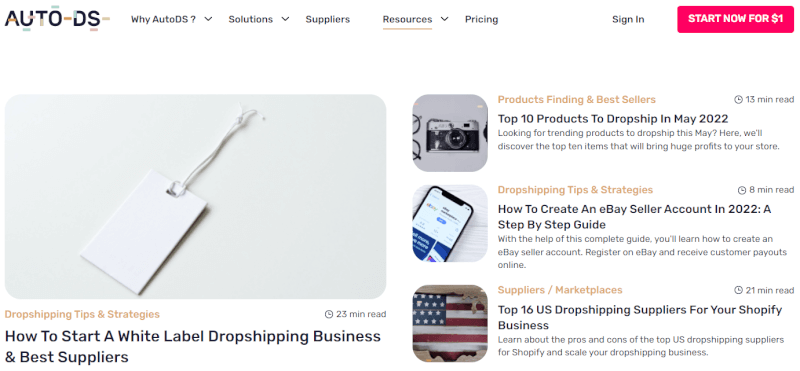 Our next product research technique is browsing the AutoDS product finding blog pages section. Here, we'll gain insights from high-quality content that will guide us in picking top trending items.
Plus, AutoDS curates a list of trending products each month, helping us stay ahead of the competition! In particular, we can check out articles, eBooks, and courses that will help alleviate our product research skills through this platform.
4. AutoDS 'Sell These NOW' YouTube Playlist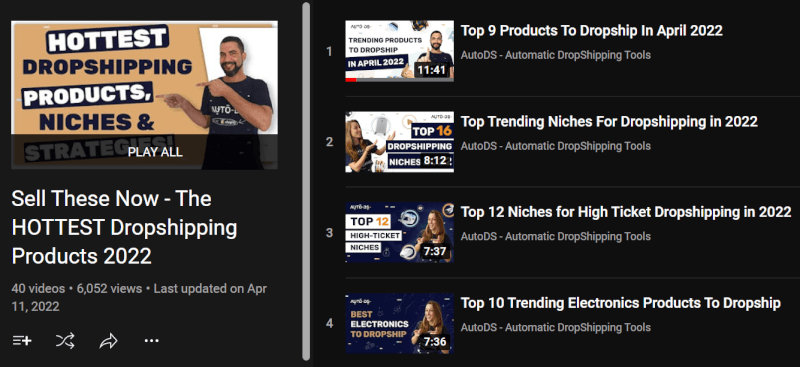 Last but not least, we have the AutoDS 'Sell These NOW' YouTube Playlist. By watching these up-to-date videos, we'll know what's in demand in the market now. Therefore, we can collect the best product ideas and add them to our Wix dropshipping stores.
Step 2: Create An Account With AliExpress & Wix

Awesome! We now have exceptional product ideas for our dropshipping business. The next step to take is to create our accounts with AliExpress and Wix.
For AliExpress, account creation is simple and fast. First, enter the AliExpress website, and on the home page, you'll see the 'Account' button. Hover your mouse over 'Account,' and choose 'Join' among the options.
Upon clicking the 'Join' button, you will be directed to an information sheet where you will choose 'Register' in the upper section. Then, fill out the necessary details like location, email address, and password.
After doing so, click 'Create account' and your AliExpress profile is good to go. Once we have an AliExpress account, we need to set up our Wix dropshipping store.
To do this, start by creating an account on Wix. Go to the Wix website and on the home page, click 'Get Started.'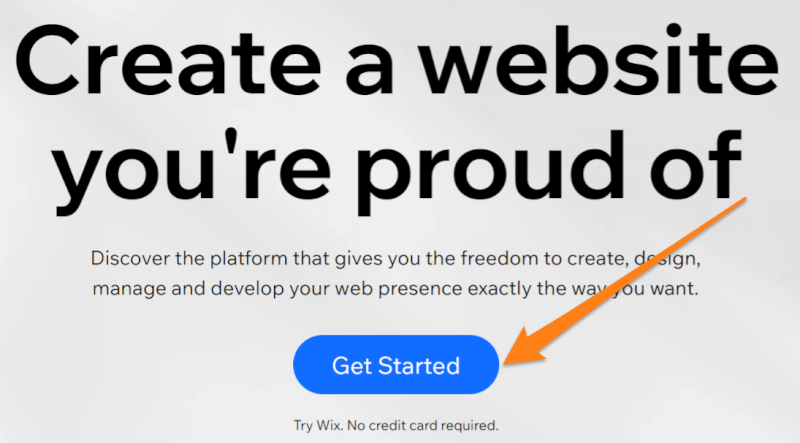 Next, you need to input your email and password, and when done, click 'Sign Up.' Afterward, continue with the succeeding instructions to finish the registration. Also, Wix will ask a few questions to help you customize your dropshipping website.
And that's it! Creating accounts with AliExpress and Wix is as easy as that. After further setups, we can proceed with adding our dropshipping products.
Step 3: Import Products From AliExpress To Wix

Yes, we're now ready to import products from AliExpress to Wix. Conventionally, we can import products by individually copying all the item's details from AliExpress and inputting them to our Wix store. However, this manual method of product importing can be a tedious task, especially when managing an eCommerce business.
That's why we need a dropshipping software that can help us automate our business' repetitive tasks. By automating the import process, a dropshipping tool automatically transfers all product information from AliExpress to Wix. Plus, import automation helps us optimize our product listings by adding related texts, images, tags, and more.
When we talk about automation, AutoDS is a leading software trusted by dropshippers worldwide. As a top player in the dropshipping industry, AutoDS provides four straightforward product importing methods:
One-click Importer

Sing Product Uploader

Adding Multiple Product URLs/IDs

Bulk Importer
Among these easy-to-use importing means, let's highlight the one-click importer.
One-Click Importer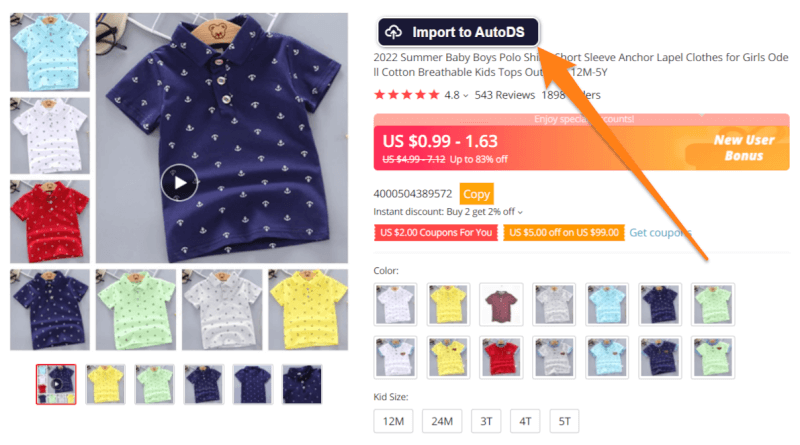 As its name suggests, AutoDS' one-click importer allows us to add products with just one click. But before we can begin with the import process, we need to install the AutoDS Helper Chrome Extension first.
After doing so, let's go over the product page of the item we want to import on AliExpress. Above the product title, we'll see the 'Import to AutoDS' button. Begin the importing process by clicking this button.
At this point, the product information is being transferred from the AliExpress website to the AutoDS platform. Then, the product appears in the 'Drafts' section of the AutoDS website, signifying that the item is ready for optimization.
Remember that optimizing the product is essential for it to appear professional and informative. Start the optimization by setting the product's title, description, tags, location, and other relevant details.
When done, click the 'Import' button and the product will transfer from 'Drafts' to 'Products.' Once the product is available in the 'Products' section, it means that it is now live in our Wix dropshipping store. Therefore, customers can start buying it and we start gaining sales.
Step 4: Online Marketing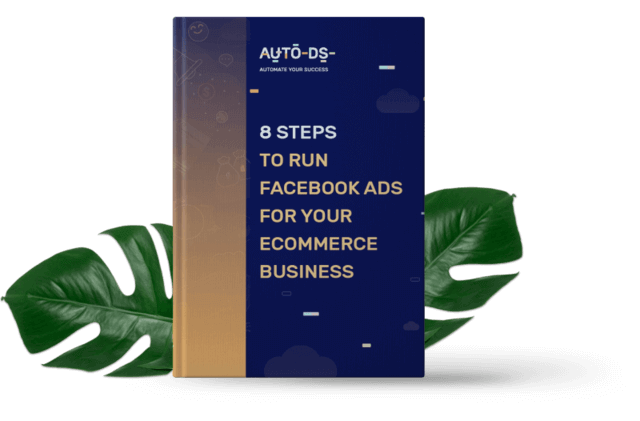 Since our products are ready, we need to increase the visibility of our products so that a wider audience can reach our website. For Wix dropshipping, we can utilize these powerful online marketing strategies:
PPC ads

Influencer Marketing

Email Marketing

Content Marketing
PPC (pay-per-click) is an online marketing technique where we pay each time a customer clicks on our ad. PPC ads are most often utilized on platforms such as Facebook, YouTube, and Google.
Moreover, PPC ads appear according to customers' interests or search histories. When customers click our ads, they will be redirected to our stores, where they can check out our items.
Meanwhile, influencer marketing invites popular personalities to promote our products on their social media accounts. Since influencers have vast follower bases, they can connect with more people worldwide. In addition, their audiences trust their testaments and reviews, therefore it's easier for them to convince people to buy our products.
Furthermore, another way to promote our products is through email marketing. Here, we can utilize apps from the Wix app market to persuade our viewers to provide their email information in exchange for product discounts. In return, we gain a substantial email address compilation, thus, optimizing email marketing.
On the other hand, content marketing essentially brings free organic traffic to our Wix websites. Whenever people search for relevant keywords, it's likely that they will find related content on our blog pages. To effectively utilize this marketing method, we should optimize our blog pages by adding insightful articles, eBooks, videos, and other essential materials.
Step 5: Order Fulfillment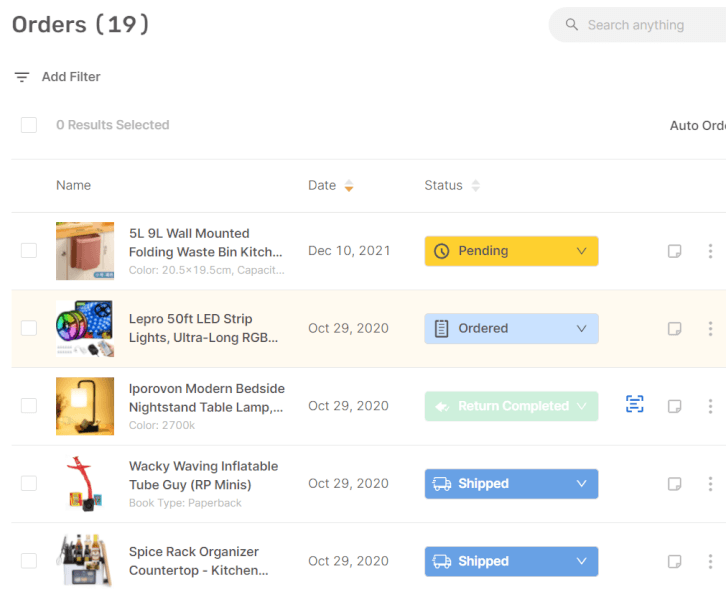 Once we successfully gather a wide audience to our Wix stores, it will result in an increase in our dropshipping sales. But before achieving that, we have to fulfill customer orders as soon as they come. In general, we can fulfill orders manually or automatically.
When manually fulfilling orders, the customer places an order in our Wix store, and then, we have to purchase the item from AliExpress. Afterward, we enter the buyer's shipping details and AliExpress will take care of the delivery. Essentially, this order fulfillment method is inefficient, especially when we receive bulk orders every day.
To address this issue, we can utilize the automatic order fulfillment process instead. Through order fulfillment automation, a dropshipping software instantly processes orders on our behalf.
Furthermore, automation enables tracking updates, so we'll know if the package is delivered on time. Using automation, we can expect that the system processes customer orders 24/7, even while we're away.
Step 6: Customer Service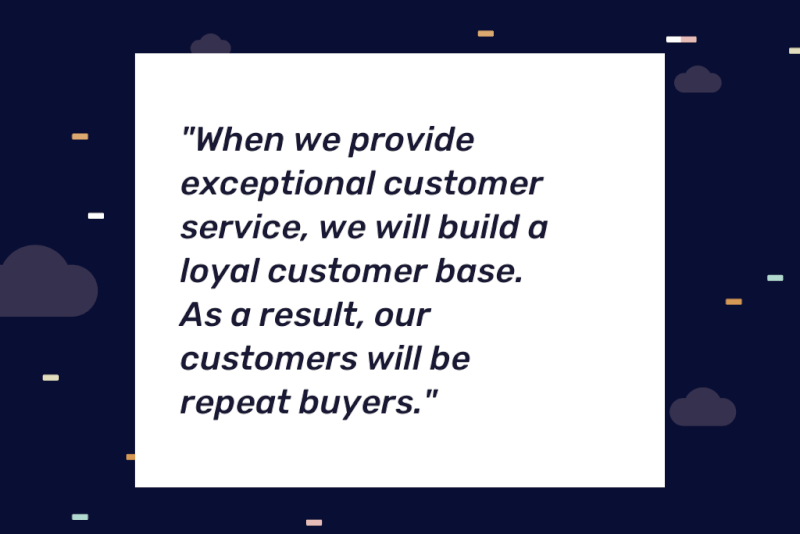 After automating processes like order fulfillment, we can dedicate more time to customer service.
Bear in mind that one of the foundations of an eCommerce business is excellent customer service. Generally, when customers have an exceptional shopping experience with us, they will likely reciprocate it with their trust in our business. As a result, we will obtain a loyal customer base.
Therefore, it is crucial that we address their concerns in a timely and friendly manner. Also, we have to offer feasible solutions to their requests, such as returns and refunds. By doing this, our customers will feel more connected and confident when doing business with us.
Furthermore, customers feel valued when we prioritize them. Thus, we gain a competitive advantage when we offer exceptional service to our customers.
Step 7: Scale Your Dropshipping Success With AutoDS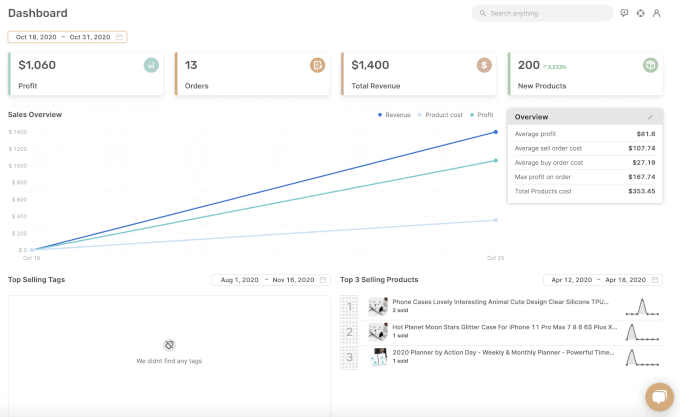 After going through the essential processes toward dropshipping victory, there's only one critical step left, and that is scaling our business. One way to successfully scale our dropshipping venture is through business automation.
With that being said, the utilization of dropshipping automation tools will significantly help us manage our dropshipping stores efficiently. Through automation, we can eliminate manual tasks that consume time and effort.
In relation to that, automation offers several benefits for our business. Likewise, we can enjoy these benefits by utilizing AutoDS, a leading dropshipping software in the market. Besides the great automation tools already mentioned in this article, AutoDS offers us even more automation features like:
Apart from these features, we can achieve dropshipping success by working with multiple suppliers, including AliExpress. By working with several dropshipping suppliers, we can gain access to high-quality and top-selling product variations.
Additionally, getting products from numerous sources means that we won't have to worry about the unavailability of top items. Instead, we can always search for similar products from other reliable suppliers.
On top of that, different suppliers have domestic warehouses all around the world. Similarly, they ship to almost any region around the globe, allowing us to connect with the worldwide market.
Having these advantages, we can stay far ahead of the competition because not all sellers enjoy these features. However, we should consider that quantity doesn't always equate to quality.
Therefore, we must always check which suppliers can provide high-quality products and services for our Wix dropshipping business. But, we don't have to worry since AutoDS works with 25+ global reliable suppliers.
Multiply Your Wix Sales With Global Shipping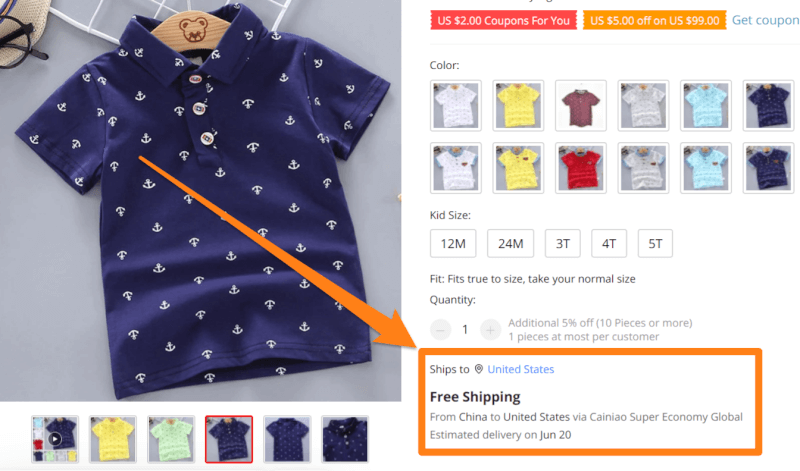 At this point, we already know that the best way to grow our dropshipping business is by working with multiple suppliers. But wait, let's not forget that global shipping is another proven way to multiply our Wix sales.
A global market influence is one of the top reasons many sellers dropship using Wix. This feature means that we can reach customers wherever they are worldwide. Thus, it allows us to expand our dropshipping business and increase our profits.
When selling on Wix, we can offer various shipping options besides free shipping. Here are some examples of shipping options on Wix: 
Flat rate

Rate by weight

Rate by price

Rate by product
Also worth noting is that shipping may vary according to the origin and destination of the order. For instance, we can provide free shipping for domestic customers. On the other hand, international shipping may cost more than local deliveries.
Aside from Wix, let's also discover our shipping options on AliExpress. Primarily, AliExpress shipping arrangements depend on these factors:
The warehouse location where the product originates

The shipping method of the order
Remember that most products from AliExpress come from China. Therefore, we should always check the delivery time frame of a product before listing it.
Alternately, here's a piece of good news: AliExpress has international warehouses that can quickly serve customer orders in the same locations. Regarding that, AliExpress provides several shipping options, such as:
AliExpress Standard Shipping

AliExpress Premium Shipping

AliExpress Saver Shipping

Cainiao Standard

China Post

Turkey Post

FedEx

DHL
Finally, as dropshippers, we must remember that the more customers we can connect with, the higher our chances to obtain sales. Therefore, by targeting the global market, we will gain substantial profits.
Conclusion 
Awesome! We're now ready to kick off our dropshipping business with AliExpress and Wix. With all the worthwhile insights we gained from this article, dropshipping will surely be a breeze.
What better way to jumpstart your dropshipping career than by adding top trends to your product listings? Begin your search for the best-selling items and gain enormous profits.
On a final note, don't confine yourself with the dropshipping knowledge you gained today. Instead, continue learning about AliExpress and Wix through these dropshipping-worthy articles:
FAQ
Does Wix Allow Dropshipping?
Yes, Wix supports dropshipping. In fact, you can create your dropshipping website on Wix, giving you the opportunity to customize your store appearance and product presentation.
Can You Dropship From AliExpress To Wix?
Yes! You can definitely source dropshipping products from AliExpress and sell them on Wix. As a refresher, you can go over the "Is Dropshipping From AliExpress To Wix A Good Idea?" section of this article. 
How Do I Add Dropshipping Products To Wix?
There are several ways of importing products to Wix, as presented under the "Step 3: Import Products From AliExpress To Wix" subheading of this article. Ultimately, AutoDS offers straightforward automated importing methods that you can utilize on Wix.
Does Dropshipping From AliExpress Cost Money?
Dropshipping from AliExpress is completely free. You can start sourcing products from AliExpress with no start-up cost.
Does Dropshipping From Wix Cost Money?
Similar to AliExpress, creating an account on Wix is generally free. However, you need to pay monthly subscription fees to continue dropshipping on Wix. For instance, here are Wix's subscription plans:
Connect Domain

: $4.5/month

Combo

: $4.5/month

Unlimited

: $12.5/month

VIP

: $24.5/month
Is Dropshipping From AliExpress To Wix Worth It?
Undoubtedly, dropshipping from AliExpress to Wix is worth it because of its profitability. To further emphasize the potential of this business venture, check out the "Can I Make Money Dropshipping From AliExpress To Wix?" part of this article.