Tracking and calculating the costs and profits of your eCommerce business is crucial. However, this task can easily go sideways. Doc files, spreadsheets, or whatever other makeshift processes you try to come up with simply won't do in the long run. There are plenty of reasons why every dropshipper needs to equip themselves with a Shopify profit calculator.
It is essential to have an app that will help monitor your dropshipping stores' business metrics, so you don't run into any unwanted headaches and complications. From sales and orders to ad spend and other business expenses, it is critical to know your business overview at all times.
Small business owners often skip this step when setting up shop to minimize costs, but in reality, this is a business investment well worth it.
Not working with such an app can easily harm your business by stopping you from scaling properly. No one wants to run into a dead-end by spending over budget or miscalculating profits.
If you aren't using a Shopify profit calculator app, you've come to the right place. In this article, we will share with you the 7 best Shopify profit calculator apps of 2022.
 If you are using one but are not sure you're getting your money's worth, no problem. We've done the research for you, so have a look at the top options for your dropshipping business.
The Top 7 Shopify Profit Calculator Apps
Without further ado, let's jump straight to the action. Here are the top 7 Shopify profit calculator apps to help you analyze and calculate your income and profits.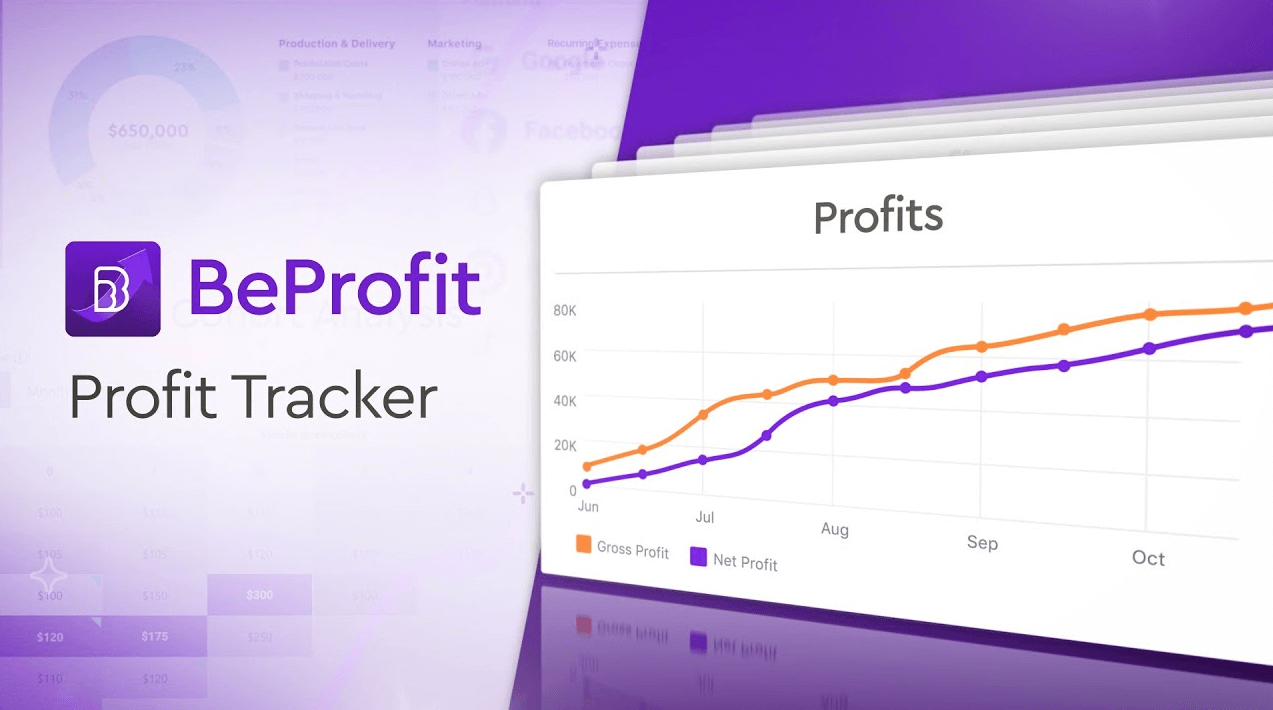 Ranked at #1 on our list is BeProfit. This is the ultimate all-in-one Shopify profit calculator app designed to optimize your business profits and help grow your online store.
Using BeProfit helps get a full overview of your business metrics all in one place.
Take advantage of Beprofit's intuitive charts and graphs to easily turn complex data into easily understandable concepts.
Use the fully customizable analytics dashboard to create and export data reports, schedule reports, edit your store data, and use multiple profit calculation preferences.
Not sure where to start? Lucky for you, Beprofit has predefined report templates, perfect for beginners!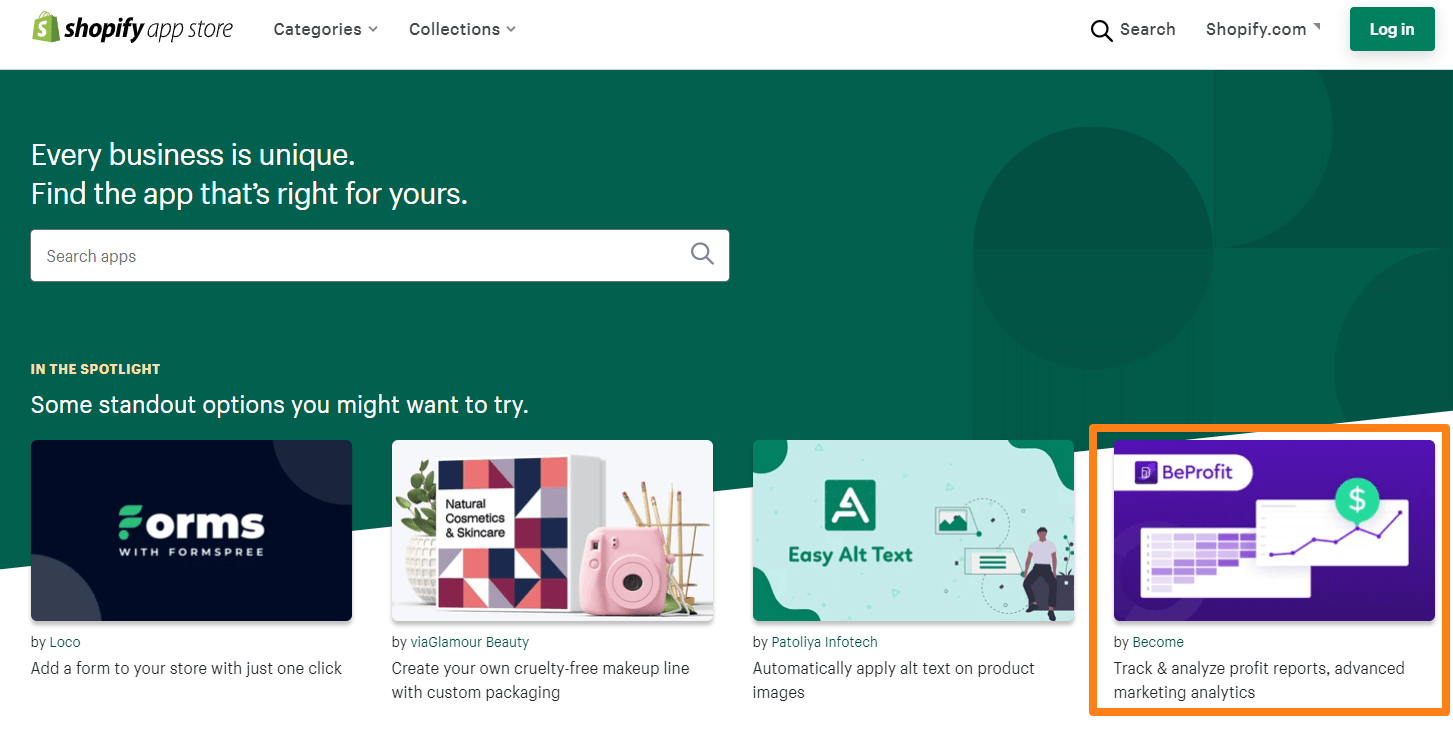 Supports AliExpress Dropshipping
Another hugely beneficial feature BeProfit has to offer is their Chrome extension specifically designed for AliExpress dropshipping. With its order sync feature, you easily get a good view of AliExpress orders, shipping costs, and COGS in seconds.
You can filter your orders by date, vendor, country, price, discount code, sales channel, and more!
Additionally, track every ad you run by the amount spent, CPC, ROAS, conversion rates, and so much more. This includes advanced integration with Facebook, Google, TikTok, Instagram, plus many more.
For in-depth performance tracking, BeProfit has the perfect thing. Using their UTM attribution tool, track your Shopify stores' platform, ad, and campaign performance.
It doesn't stop there. This feature-packed one-stop-shop keeps giving. Using their LTV cohort analysis feature allows you to analyze customer lifetime value. This helps significantly when it comes to optimizing profits.
Another big factor is their free basic package and relatively low membership costs. This is definitely our favorite choice considering functionality and price point.
If you have multiple Shopify stores, look no further. You can connect all of them to BeProfit for an upgraded dropshipping experience.
Lastly, one of the important things to consider when choosing a Shopify profit calculating app is customer support.
With excellent reviews and a 4.9-star rating, you can't go wrong. To start taking advantage of BeProfit's fantastic eCommerce profit calculating app, go to Beprofit's app on Shopify. Click "Add app" and set up your BeProfit account in just a few clicks.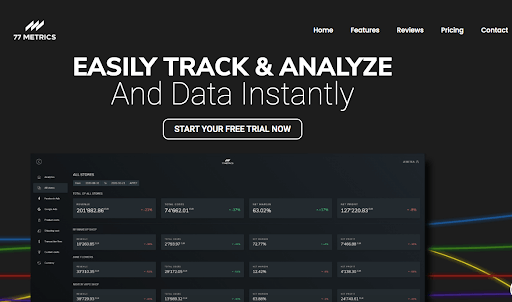 The second runner-up is 77 Metrics. For those looking for a simpler and cheaper choice, this could be a winner.
Tracking profits, managing costs, and store analysis are all made easy. Together with standard Facebook and Google integration, you can't go wrong.
Get a fully loaded, multiple stores dashboard for all your store's data. Easily customize price settings for all expenses, including ads tracked in real-time.
If you're looking for more of the classic calculating features, this is definitely an option to consider.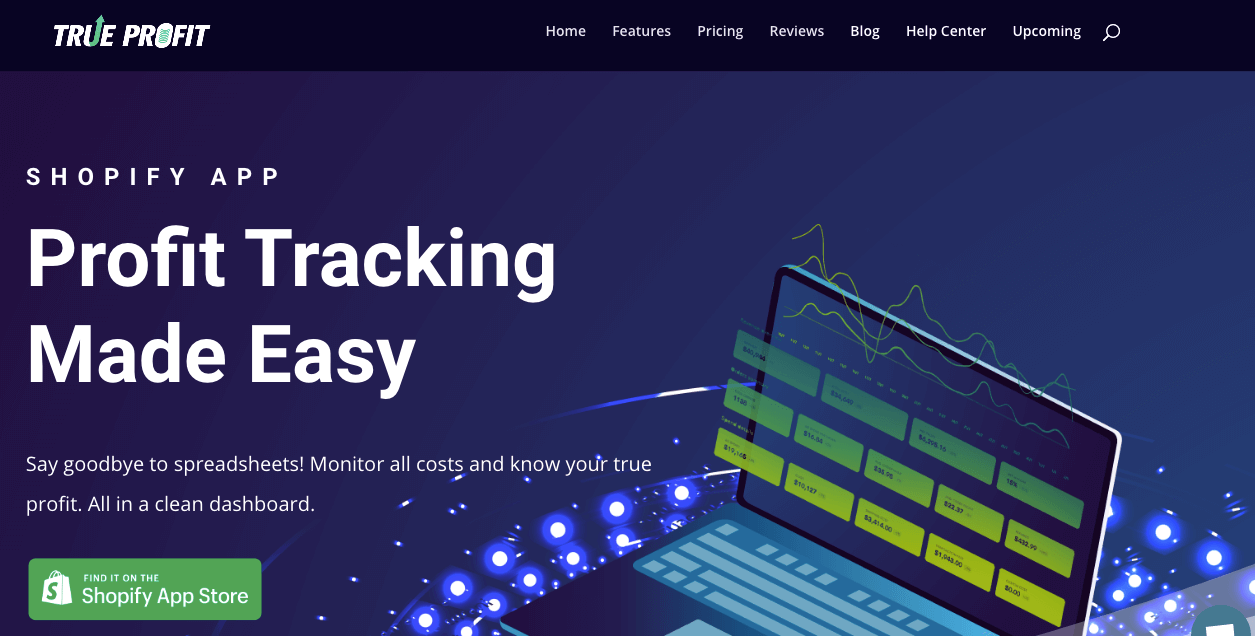 Third on our list, we have True Profit—a quick and easy way to manage at home or on the go.
Costs, product analysis, order history, customer lifetime value, and historical COGS are all part of their calculator features.
Their in-depth management helps calculate fees through multiple payment gateways, custom spends, clean-cut and recurring costs.
Enjoy True Profit's easy tracking for free using their 14-day trial. When you're ready to commit, continue with a monthly subscription and get all included features for just $19.95.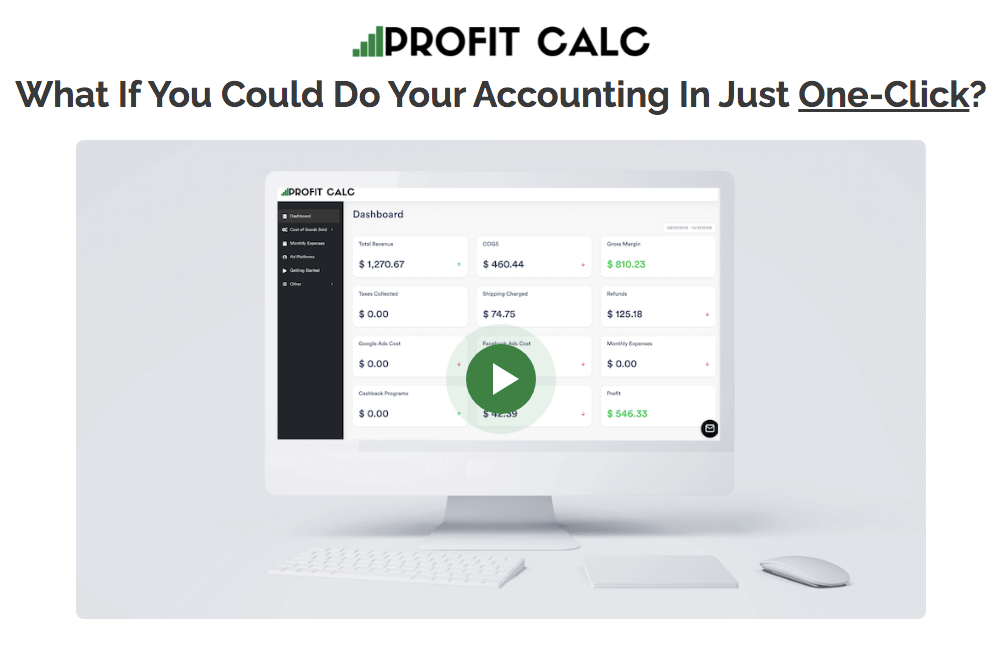 Fourth on the list of best Shopify profit calculators. Profit Calc is one of the most straightforward platforms. If you're looking for a clean-cut dashboard to review your store's metrics, this is for you.
Get the order, shipping, and tax revenue calculations within seconds—flawless integration with Facebook, Google, and AliExpress.
Cashback calculations, customized costs, and credit card fees are all tracked and reported. Additionally, Profit Calc calculates your store's gross margin, profit margin, average order value, total ad spend ROI, and total profit.
Start free and get a 15-day trial before deciding which will serve your business in the long run.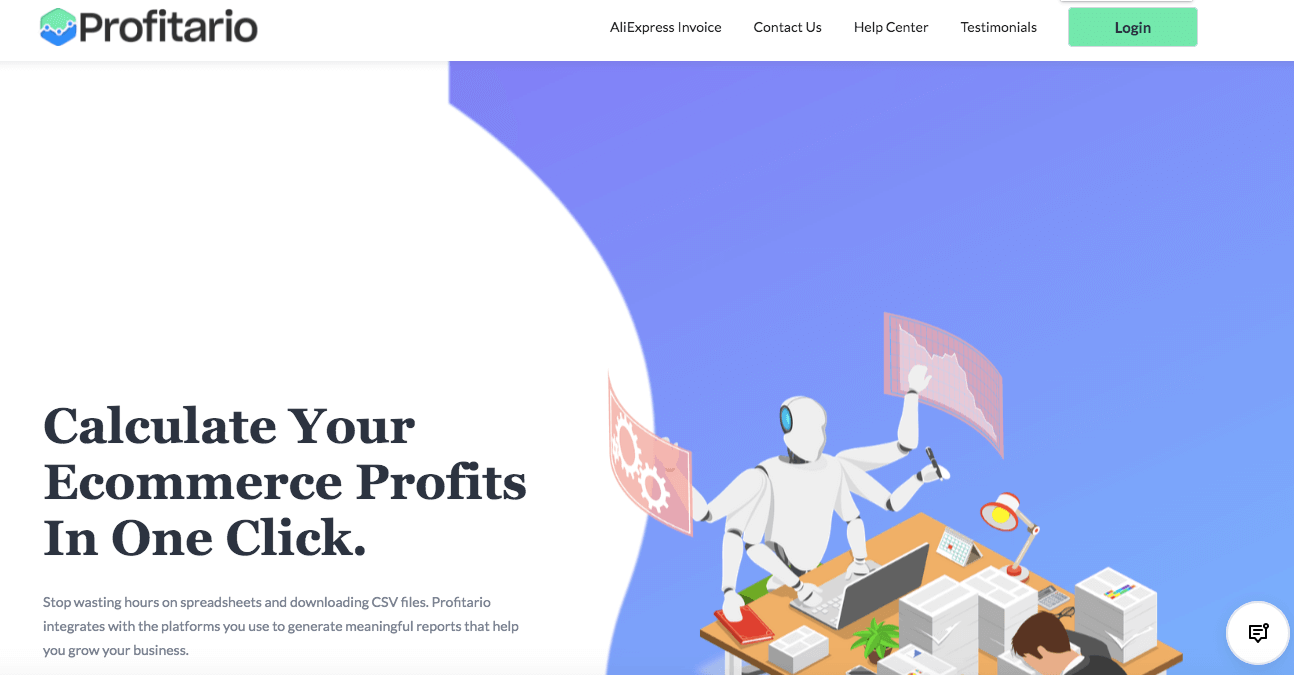 Profitario comes as fifth on our list. Their profit calculation for Shopify stores plus completely free invoices for AliExpress orders makes them a great option for smaller dropshipping businesses.
Perfect for order and profit tracking, this is definitely from the simpler side of profit calculator apps. Profitario's biggest focus is cost calculation.
Cost of goods, shipping costs, and transaction fees will all be monitored. Easily draw data to build reports to know the status of your Shopify store at any given moment.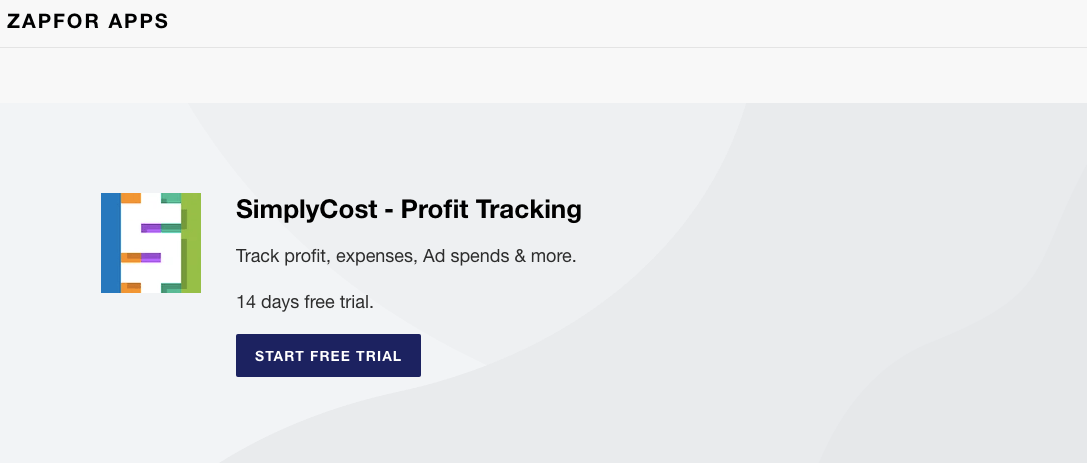 Second, to last, we present you with Simply Cost. This definitely is the least expensive option on our list. With just one plan for $4.99 per month, this is as clean-cut as it gets.
 Automate profit calculation and easily track payment gateway processing fees, Shopify transaction fees, ad costs, additional business expenses, and create reports.
All of their features and services are covered by this monthly subscription and are completely unlimited.
Take advantage of their more simplistic and cheaper approach while starting your Shopify dropshipping business.

Last but not least is Accountify. To finish up our list of the 7 best Shopify profit calculator apps, we bring you a completely free profit calculating app.
Effortlessly track all expenses and profits made. Analyze each incoming order with real-time profitability too.
With full integration to your Facebook and Google ads, quick and simple campaign optimization can be established.
If you're a beginner, this is a perfect app to use until you start scaling. 
Final Thoughts
As eCommerce store owners, we have our fair share of mistakes. It is only human to have bumps along the way.
Building a dropshipping business from the group up comes with a lot of trial and error, and luckily many mistakes can be fixed or even avoided.
But we aren't talking about product finding or order automation. This is regarding budgets and profits.
When it comes to profitability and our dropshipping business metrics, this is no place for inaccuracy. As our friends at BeProfit say, "One is a mistake, twice is a choice." 
Hopefully by now its clear why we highly recommend using a Shopify profit calculator app to run and manage your business.
Furthermore, hope we've managed to help point you in the right direction to select the best choice for you and your Shopify dropshipping business.
If you have any questions or feedback regarding any of the apps mentioned above, we will be more than happy to see you in the comments below.