Whether you're new to the dropshipping world or already hands deep inside, you probably know about the high-profit margins you can expect when working with Chinese suppliers.
Their low and competitive prices put them high on the list of dropshippers' favorite suppliers.
 However, while offering a massive selection of products at an attractive price point, Chinese suppliers are not the only reasonable option as dropshippers.
American dropshipping suppliers have plenty of advantages over Chinese suppliers, especially when selling to the US market.
Many perks come from working with American suppliers, from higher quality products to faster shipping.
Therefore, this article will share the best and most profitable American suppliers.
Keep reading to learn how to grow your dropshipping business, profit more, and increase your number of satisfied customers.
The Top 18 American Suppliers For Dropshipping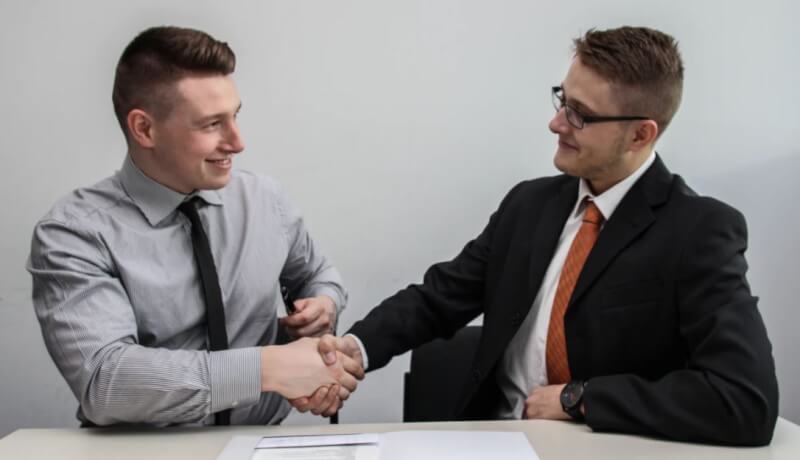 So, before we go over all the hottest US suppliers to use for your dropshipping business, there are a few things to keep in mind.
We recommend working with up to three suppliers. So, if you're already using a Chinese supplier, you can add two American suppliers to your list.
If you want to work only with American suppliers, test out some of the recommended ones below and then select the top three and continue with those.
Now, with that said, let's learn about some of the best suppliers that you can work with to scale your business to new heights.

First on our list is Wayfair. Wayfair is known for its vast selection of products within the 'Home' niche. With warehouses around the world, they are a fantastic choice for dropshippers.
Additionally, Wayfair offers fast two-day shipping within the US, making them a top choice for the American consumer.
Pros:
Huge Selection Of Products

– With 14 million products from eleven product categories and over ten subcategories each, Wayfair has any product within the 'Home' niche you can imagine.

The MYWAY Program

– Wayfair's MYWAY program offers free shipping on any product on their site for only $29.99 per year. Additional perks include one-day shipping for multiple products and access to thousands of exclusive products.

Paypal Support – Enjoy easy and safe transactions. Fulfill your customer's orders with Paypal instead of using a debit or credit card.
International Warehouses

– Get free or inexpensive two-day shipping for all US orders plus fast and reliable shipping internationally. If you're dropshipping to European consumers, take advantage of their international sites. Wayfair DE, CA, and Uk.
Cons:
High Prices – Wayfair's product's quality is high, and so are their prices. Don't worry; you can still make significant profit margins, just not as quickly as other suppliers.
Niche Limitation – Although having many products, Wayfair's products are all from one main niche.
Restricted International Shipping

– International shipping is only offered through Wayfair's international sites. You will need to use the respective websites of Wayfair Canada, Wayfair UK, or Wayfair DE for shipments outside the US.
Lastly, don't miss out on their daily sales to score hot deals and increase profits.
Check out our complete overview of dropshipping from Wayfair to learn how to work with them successfully and profitably.

Second on our list of American suppliers is Costway. The founders of Costway are dropshippers themselves, so dropshipping from Costway is supported and encouraged.
Additionally, Costway can supply you with an official dropshipping agreement. So if for any reason you were asked to show business agreements between you and your supplier, you can use this feature.
Furthermore, Costway has a well-rounded selection of products. You can find furniture kitchen, toys, sports gear, baby items, and even pet supplies.
Pros:
Cashback

– Costway offers a cashback rewards program. For any order placed, you can earn back a percentage of the money you spend.

Free Standard Shipping

– Costway provides free standard shipping for all their items. Costway processes orders within 24 hours

,

and the average shipping time is 3-5 days. 

UPS, USPS, or FedEx fulfill the deliveries.

 

90-Day Warranty

– Costway provides a generous warranty. If a customer receives a faulty item, orders can be exchanged or refunded for up to 90 days after purchase.

Payment Methods

– PayPal is offered as a payment method, so you don't need to worry about card limitations.
Cons:
Standard Products

– Costway has a broad selection of products, but no special or unique products are available.

No Branding Options

– Unlike some other suppliers on our list, Costway does not provide "White Label" support.

Payment Options

– You can purchase items with PayPal or credit/debit card, but there isn't a payment installment solution.
Our favorite suppliers are the dropshipping-friendly ones, and Costway is one of them.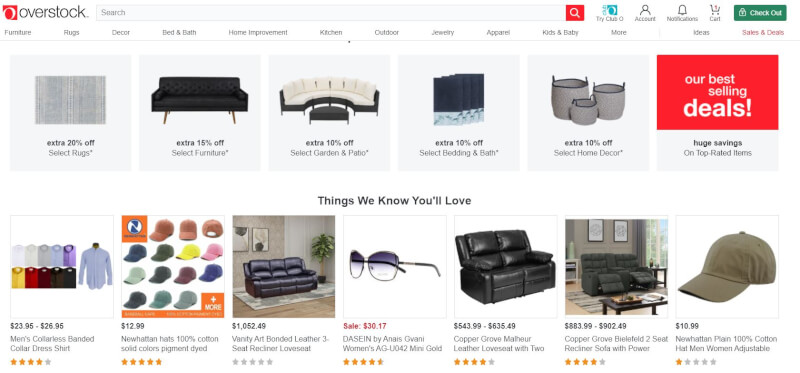 Next, we have another dropshipping-friendly American supplier, Overstock. Overstock is known for its high-quality products, mainly within the 'Home' niche.
Additionally, they offer reasonable prices, reliable shipping, and excellent customer support. Other benefits include their easy PayPal payments and daily deals to help you profit even more.
Pros:
Friendly Return Policy

– Overstock has a 30 days return policy. If you need to return an item, you can get a full refund within the first 30 days.

Price Match Guarantee

– If you find the same product from any other supplier in the world for a lower price, you can contact Overstock and get a refund of the price difference.

Club 0 Program

– Join Overstock's loyalty program for $19.95 per year to enjoy free shipping on all orders and 5% cashback on any purchase. The first 30 days after sign-up are free.
Cons:

Limited Variety

– While being perfect for sourcing 'home' dropshipping products, they are not a diverse supplier with multiple niches.

No Dropshipping Perks

– As opposed to Costway (right above), Overstock does not offer a dropshipping agreement or any other beneficial dropshipping features.
If you want to learn more about Overstock and how to maximize profits with them, read our full Overstock overview and start working with this dropshipping-friendly supplier.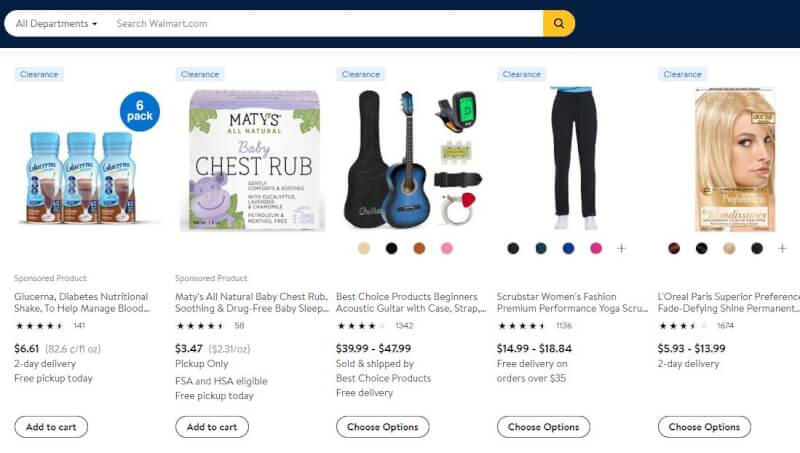 Fourth on our list is Walmart. If you're not yet familiar with this gigantic online retailer, you're in for a treat.
Walmart is perfect for selling to American consumers with a vast selection of products from endless categories and Next Day Delivery options.
You can also send products in gift packaging, so your customer won't see the brand or your cost.
Pros:
Price Match Policy

– If you buy a product that goes on sale within your return period, reach out to Walmart's customer support and get a refund of the price difference.

Product Diversity

– Walmart has over 46.1 million products across its hundreds of stores. Whether you have a general or niche-specific store, you can easily find products from any category.

Free & Fast Shipping

– Stay competitive and attract more buyers by offering Next-Day delivery.

Higher Profit Potential

– With their

big savings

and

daily deals,

we can

find opportunities for even higher profit margins.
Cons:
Payment Methods

– Walmart does not offer PayPal as a payment option.

Generic Products

– Although Walmart has a diverse selection of products from multiple categories, you can find many of their products elsewhere.

Amazon is another substantial online retailer that many dropshippers use to source their products. That is because they have hundreds of warehouses with millions of products, but that's not all.
Amazon also offers fast and reliable shipping together with superb customer service, making it exceptionally easy to keep customers satisfied.
Pros:
Prime Program

– Amazon's 'Prime' program membership enables fast shipping with same-day or two-day delivery.

Product Variety

– Although many other American suppliers offer a wide selection of products, Amazon provides more product categories by far.

Warehouses

– Amazon has 110 active fulfillment centers in the US and 185 centers globally. As a result, it is an excellent dropshipping supplier to use in the US and the broader European market.
Cons:
Quality Control

– Amazon is a marketplace/selling channel and not a direct supplier. Many Amazon dropshippers dropship from Chinese suppliers, resulting in lower quality products.
Additionally, use Amazon's most-wished-for list, best sellers section, and the Amazon movers and shakers to discover trendy products and rake in even more sales.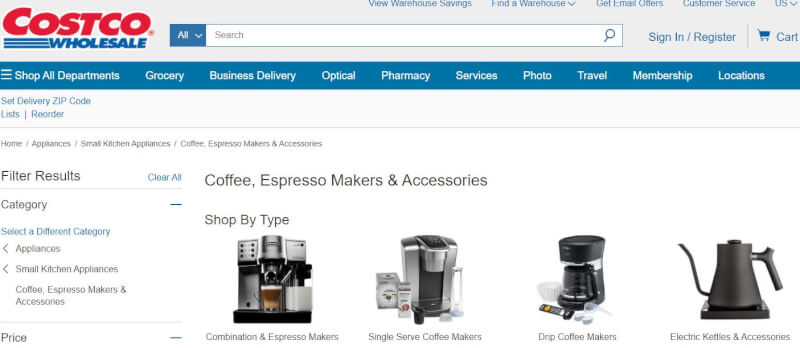 Next, we have Costco, a gigantic American wholesaler. Costco is known for its unique membership club and competitive prices.
Costco's primary revenue and profit come from their monthly membership card fees and not their product sales, unlike most suppliers worldwide.
As such, Costco can offer meager prices and great deals. Another reason we love Costco is their fast two-day shipping to most US locations.
Pros:
Fabulous Customer Support

– Costco's customer support is above and beyond. If you encounter any issues regarding tracking, cancellations, returns, or anything else, their team is quick to help.

Massive Amount of Product

s – Search through an enormous selection of over 20 categories and discover unique products. Since Costco is a wholesaler, you're likely to find many products you won't see anywhere else.

Same-Day Shipping

– Costco offers fast same-day shipping and even two-hour deliveries within the US. Delivery fees vary, but a two-hour delivery for orders over $35 costs $6.
Cons:
Standard Shipping

– Although Costco's standard shipping is relatively fast, free shipping is offered only on orders $75 and above.

Limited Payment Methods

– Costco does not accept payment through PayPal. Besides credit and debit cards, your only other option is to use Costco's  'Costco Shop Cards.'
Lastly, Costco has great deals for online shoppers on its online offers page. Always check for an opportunity to score discounts to profit more.

Moving on to number seven, we have Home Depot. They are a household name with over two thousand stores across the US and ninety distribution centers.
Besides being one of America's favorite retailers, Home Depot is another American supplier many dropshippers use for their eCommerce business.
Pros:
Huge Selection Of Products – If you're searching for 'Home & Garden' or 'Home Improvement' products, Home Depot is the way to go. They have over 2 million products, making them a perfect supplier for this niche.

Free 2-Day Delivery – Home Depot offers free 2-day shipping for over 1 million products. Free deliveries start from orders $45 and above for products not included in this category.

Tax Exemption Program

– Home Depot has a unique tax-exempt purchase program. If you're eligible to be a tax-exempt shopper, you'll need to check if you already have state/country or federal tax IDs.
You will need to fill in your tax-exempt ID number when you register online. If you're approved, you can save an extra 5% on purchases at checkout.
 Price Match Policy

– If you've purchased an item from Home Depot and found it for a lower price anywhere else within 30-60 days, you can contact Home Depot and receive a partial refund for the difference.
Cons:
Niche Dedicated – Although Costco offers over 2 million products, they cater to one specific niche. If you have a general store, you're better off focusing on a diverse "all-in-one" supplier.

No International Shipping

– Unfortunately, Home Depot does not offer international shipping. If you want to sell their products to consumers outside the US, you must use third-party services such as

Hipshipper

.
If you do choose to use Home Depot as a supplier for your store, make sure always to check what's hot in their top-selling categories to save time on product search.
You can also read product recommendations and customer reviews on their products to sort and source high-quality items.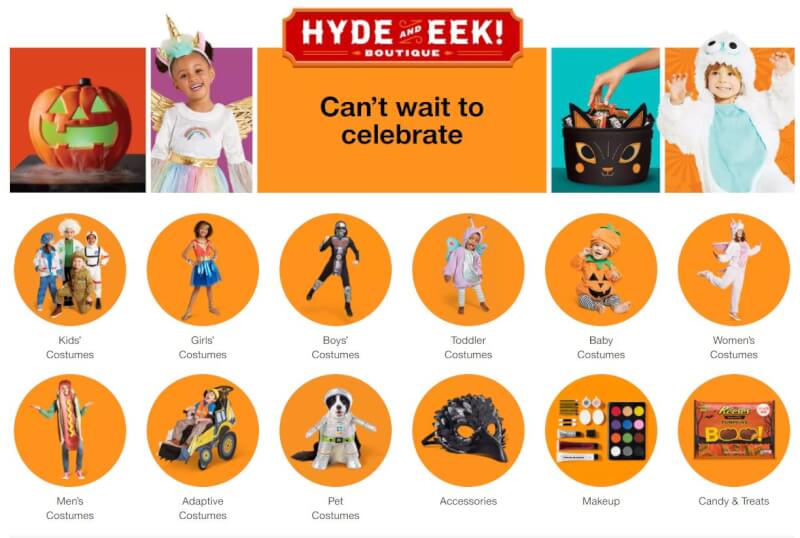 Next, we have Target. Unlike Home Depot, Target is an online marketplace with tons of categories and products. From clothing and accessories to toys and electronics, Target is as diverse as it gets.
Pros:
Target

"

RedCard

" – The Target RedCard membership offers free standard shipping on most items and free 2-day shipping on thousands of products. Additionally, you can receive a 5% discount on many select purchases.

90-Day Return Policy

– Target's return policy is very generous and allows returns up to 90 days after purchase. If you are a RedCard member, you get an extra 30 days to the 90 days policy.

Various Niches

– With over 20 product categories and endless subcategories, you can source products from practically any niche.

Free & Easy Returns

– Target offers full refunds for returns within 90 days. RedCard membership holders get an extra 30 days for returns and refunds.
Cons:
No Dropshipping Agreement

– Target does not actively support dropshipping. Therefore, Target does not provide any agreement or other dropshipping perks.

Shipping Options

– Target does offer decent shipping options, but two-day shipping is only available for specific items and orders above $35 unless you have a membership card.
Lastly, Target always prepares in advance for any holiday with ready-made categories full of festive products for any event.
So besides finding everyday products from general niches, use Target for your Q4 holiday preparation to stay ahead of your competition and generate more sales and profit.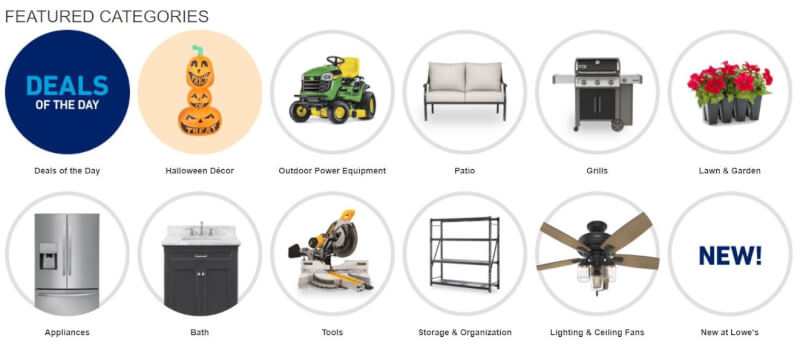 Next on our list of top American dropshipping suppliers is Lowe's. Lowe's is an American online retailer that focuses mainly on the home niche (similar to HomeDepot).
In addition, Lowe's new arrivals section holds all their latest products, so you can easily find your next bestsellers. Furthermore, take advantage of their daily deals page to categorize and score hot products at discount prices.
Pros:
Fast & Efficient Shipping

– Lowe's offers three shipping options.
Standard shipping for deliveries between 1-4 business days is free for orders over $45. Orders below $45 will include a $5.99 delivery fee.
Two-Day shipping costs $8.99, and Next-Day shipping is $19.99 per order.
Lowe's Business Credit Cards

– Lowe's offers three card types with various payment options. Monthly or Revolving Payments, Pay in Full, and prepaid. You can also receive exclusive daily 5% discounts and discounted deliveries as a cardholder.

Lowe's Pro Loyalty Program

– Sign up to Lowe's online and get immediate perks. Benefits include personalized offers relevant to your business, spending tracking and purchase history for any registered card, and Lowe's tools to help manage your business.

Lowe's Protection Plan

– Lowe's protection plan goes far beyond the basic and limited manufacturer's warranty. The key features are no deductibles, no extra fees, and a flexible product warranty.
Cons:
Standard Shipping

– Free standard shipping is available only on $45 and up orders.

Shipping Eligibility

– Many items are not eligible for Lowe's standard shipping. As an alternative, Lowe's offers an additional shipping method; however, it costs $79 per order.

Niche Limited

– Unless you're looking to sell products within the 'Home' or 'Home Improvement' category, Lowe's won't be such an excellent choice for you.
Lastly, if you choose to dropship products from Lowe's, be sure to take advantage of them to stock your store during holidays.
10. Etsy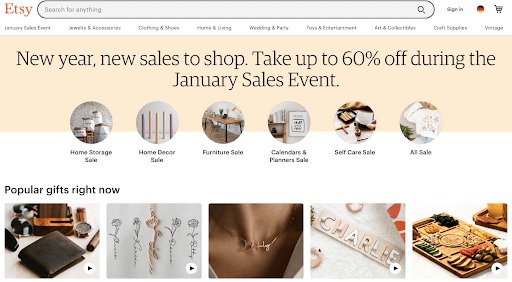 Tenth on our list is Etsy. Etsy is an American online marketplace where independent crafters, artists, and collectors can sell vintage, handmade, or custom-made jewelry, clothing, home décor, art, toys, and more.
By using Etsy as a dropshipping supplier, you can support small businesses and find beautiful one-of-kind items to stand out against competitors.
Pros:
Vast Selection of Unique Products

– Although Etsy is not your typical supplier, the selection is still extensive. With over 2.7 million sellers and close to 60 million products, you can effortlessly find unique products.

High-Profit Margins

– Due to the nature of the products you can source from Etsy, it is easier to increase your profit margin. Consumers are generally willing to pay much more for specialty items than generic mass-produced ones, allowing you to cash in big.

Expand Your Audience

– Since many items are quirky and eccentric, you may draw in a whole new niche audience to tap into for sales and profits.

Free Shipping

– Many Etsy sellers offer free shipping within the US on orders $35 and up.

Market Diversity

– Etsy has sellers from all over the world. If you're selling to the US market, excellent, use American Etsy sellers. If you'd like to expand your dropshipping business, find sellers from almost anywhere in the world and start scaling.
Cons:
Shipping Times

– Deliveries can take anywhere between a few days to a few weeks. Processing and shipping orders are each seller's responsibility, and they all have different policies.
Besides policies, it depends on the distance between the seller and your buyer. Additionally, because most items are handmade, some sellers have stock ready-to-ship items, while others will only start making them when they get an order.
Shipping Costs

– If your order does not qualify for free shipping, there are no fixed shipping costs. Shipping fees will vary within the US or abroad and depend on the carrier your seller uses, the distance between the seller to your buyer, and the product/order itself.

Return Policies – When dropshipping suppliers like Amazon, Target, Costo, or any other major retailer, returns are usually flexible and accessible. Returns are possible when dropshipping from Etsy, but each seller has their policy, and unfortunately, some simply don't accept returns.

11. eBay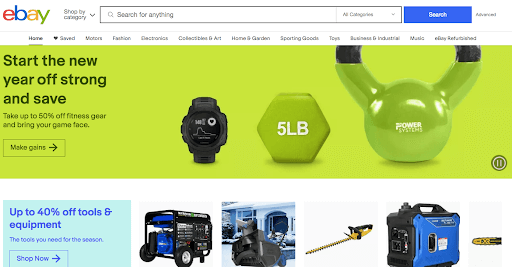 Now let's move on to eBay. As a dropshipper, you probably know eBay as a dropshipping selling channel. Well, if you can sell on eBay, why not source products from eBay?
As a supplier, eBay ticks a bunch of boxes. There are numerous benefits to using eBay as a supplier for your dropshipping store. You can expect an enormous selection of products, fast shipping options, and reliable customer support.
Pros:
Quality Assurance

– Use seller and product feedback and reviews to find trustworthy sellers with quality products and avoid unnecessary headaches down the road.

Stellar Customer Service

– eBay is known for its high customer support standards. If you ever find yourself in a situation that requires their help, eBay will be there to provide the best customer experience that they can.

Product Options

– Since eBay is a marketplace and not a supplier, there are endless product categories full of potential hot-sellers.
Cons:
Shipping

– Many eBay sellers are dropshippers who use AliExpress as their supplier. Thus, shipping times can often be very long.

No Unique Offers

– Unlike other big marketplaces, eBay does not offer special offers. There is no 'White Label' option, Print-on-demand solution, or other dropshipping-friendly feature/function.
12. Sam's Club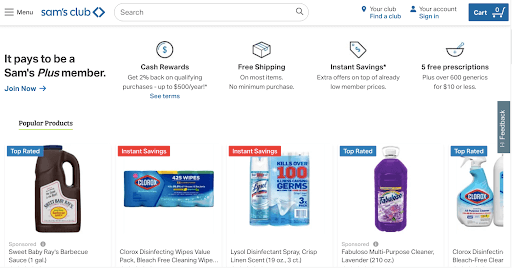 Next, we have Sam's Club. Like Costco, Sam's Club is a known membership-only retail warehouse. Due to its attractive savings offers, cash rewards, and convenient shipping, it shouldn't come as a surprise that it gained popularity amongst dropshippers.
Additionally, when it comes to products, Sam's Club offers a variety of products from multiple product categories. You can find home products such as furniture, kitchen appliances, electronics, all the way to sports equipment and cosmetics.
Pros:
Shipping Options – Sam's Club offers multiple shipping options. As for shipping costs, members get free 'Value' or 'Standard' shipping with no minimum purchase depending on the product. For faster shipping methods, fees apply and vary.
Cashback

– Sam's Club offers 2% back on qualifying purchases, which provides the opportunity for you to profit a bit more.

Constant Hot Deals

– You can find sale sections on almost any supplier site, but Sam's Club makes it especially easy to find bargains. Besides their clearance section and 'Shocking Value' page, you can search specific sales like

home savings

or

tech savings

.
Cons:
Payment Methods

– You can pay by credit/debit/gift cards, but unfortunately, Sam's Club does not accept PayPal or Payoneer at this time.

Returns

– Sam's Club does accept returns; however, their policy is as flexible as other suppliers. They apply multiple return policies across different products/product categories, so be sure to check every product individually.
International Suppliers with US Warehouses

Besides American suppliers, we can source products from many Chinese or other international dropshipping suppliers when selling to the US market.
Although they aren't necessarily American companies, they have warehouses in the US, making them an excellent choice for dropshippers selling to the US market.
Here are the top six international suppliers with US warehouses to use for your dropshipping business.
AliExpress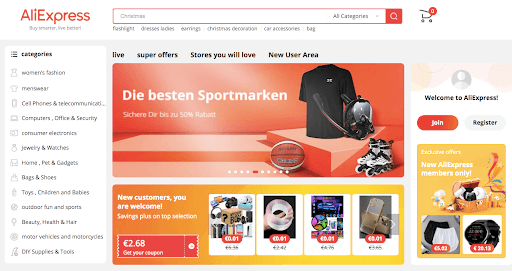 First up, we have AliExpress, one of the most popular and widely-used Chinese dropshipping suppliers. AliExpress is a massive marketplace that displays products from various suppliers worldwide.
With over 100+ million products available for you to re-sell, they are an easy choice for sourcing items for your dropshipping store. More importantly, AliExpress has warehouses worldwide.
For us dropshippers, this means we get the best of both worlds—a vast selection of products, competitive prices, and faster shipping.
Pros:
Product Finding

– AliExpress has an endless selection of product categories with countless subcategories, making it exceptionally easy to source hot products.

US & International Warehouses

– This allows you to offer fast shipping to US clients and expand your business to other markets such as Europe.

Research & Analyze

– AliExpress has a Dropship Center that helps conduct product research.

Convenient Payments

– On AliExpress, you can purchase many items using PayPal, which helps your cash flow.
Cons:
No Bundle Option

– Unfortunately, products are shipped separately. If your customer purchases multiple items from you, there is no way to bundle items together and have them arrive simultaneously.

Supplier Communication

– Issues may occur with some suppliers since not all of them speak English fluently.

Product Quality – Although AliExpress boasts an extensive selection and attractive prices, it does not hold all of them to a high standard. Always be sure to check reviews and ratings before you start selling a product.

Banggood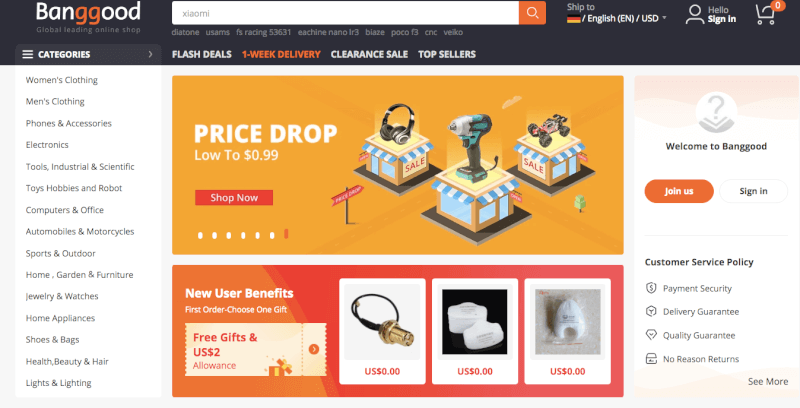 Next, we have Banggood. Established in 2006, Banggood has become a major Chinese supplier for dropshippers worldwide.
Similar to AliExpress, Banggood provides a vast number and range of products, low prices, and international warehouses in the US, Europe, Australia, and Asia.
Pros:
Banggood's Certified Dropshipper

– Banggood supports dropshipping; therefore, it provides a dropshipping contract. If for whatever reason your selling platform asks whether you have a certificate for dropshipping from this supplier, you're covered.
(If you're an AutoDS member, you can obtain this certificate by simply reaching out to our customer support)
Dropship Center

– Banggood has a special section called "Dropship Center". It includes lots of valuable features for dropshippers, such as personalized product recommendations, a credit point accumulation system, image downloads without watermarks, cashback sites, and so much more.

Special Programs

– Banggood is super dropshipping-friendly, and they prove this to us by offering professional product videos for us to use, coupons, an affiliate program, and a separate 'Refer A Friend' program.
Cons:
No Additional Solutions

– Unlike many other Chinese suppliers, Banggood doesn't offer a print-on-demand solution or an easily accessible white-label solution.

Product Warranty

– Warranty for electronics doesn't cover basic product parts and breakage.

Product Repairs – Banggood's ​​repair process for broken or malfunctioning items often takes much too long.

CJ Dropshipping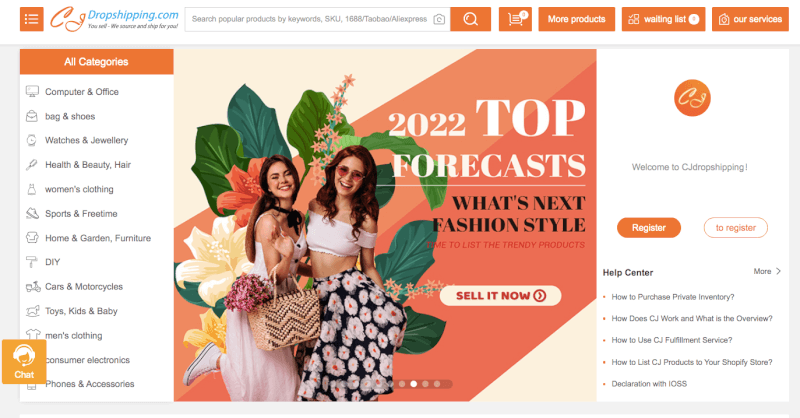 Up next is CJ Dropshipping. With eight international warehouses and multiple dropship integration tools, it shouldn't come as a surprise that CJ Dropshipping is a dropshipping favorite.
Pros:
Source & Negotiate

– CJDropshipping offers a product sourcing solution through its CJ App. If you're looking for a product and can't find it on the site, or if you want a particular CJ product for a lower price, you can put in a product request.
You can expect a reply with a quotation within up to 24 hours.
Print On Demand Solution

– CJ Dropshipping has its own print-on-demand solution. With the print-on-demand business model, you can dropship thousands of custom-designed products.
Buyers can send in their requested designs and get them printed on tons of different items, plus you can get creative and sell designs of your choice.
White Label Branding

– CJ Dropshipping offers a "White Label" solution. White labeling allows you to custom design products and packaging. It gives us a considerable advantage, as it helps brand our store and push our business to the next level.
Cons:
Limited Shipping Options

– Although CJ Dropshipping provides free US warehouses, they work only with USPS as their shipping carrier.

Interface – CJ Dropshipping's interface is not the most user-friendly. It can be confusing and overwhelming, especially to those new to dropshipping.

RedBubble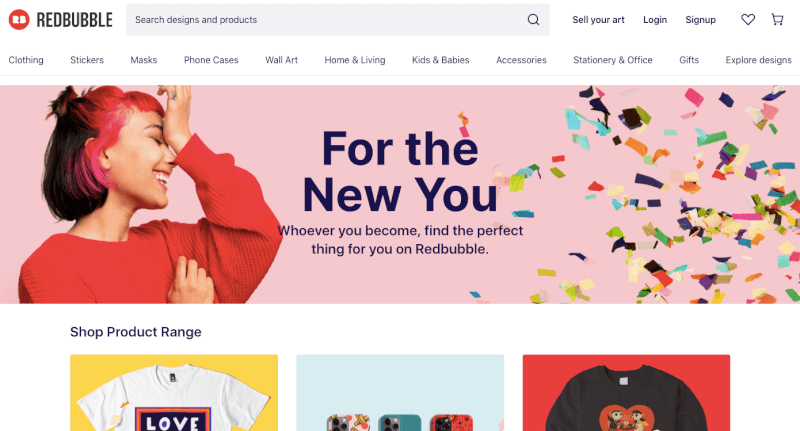 The next international supplier we recommend is RedBubble. Founded in Melbourne back in 2006, RedBubble is an Australian online marketplace specifically for print-on-demand products.
Similar to Etsy, products offered on RedBubble come from user-submitted artwork.
As of today, RedBubble offers a variety of product categories. You can find specially designed clothing, home & living products, stickers, phone cases, wall art, and accessories.
Pros:
Unique Products

– Since RedBubble is a print-on-demand marketplace for artists, you can source unique custom-made products and stand out against competitors.

Multiple Payment Methods

– Besides credit and debit cards, RedBubble accepts PayPal, Apple Pay, and RedBubble gift cards.

Payment Installments

– RedBubble integrates with Afterpay and Clearpay, two payment installment solution companies. The integration allows you to purchase items and split your payment into up to four payment installments.
Cons:
No Order Cancellations

– Unfortunately, we cannot cancel orders once they ship. We can either exchange to a different size, color, or style or return the item.

Product Returns

– Since you're purchasing products from artists on RedBubble, each seller has a separate return policy. Therefore, make sure to thoroughly check each item's/seller's return policy before adding products to your store.
Lightinthebox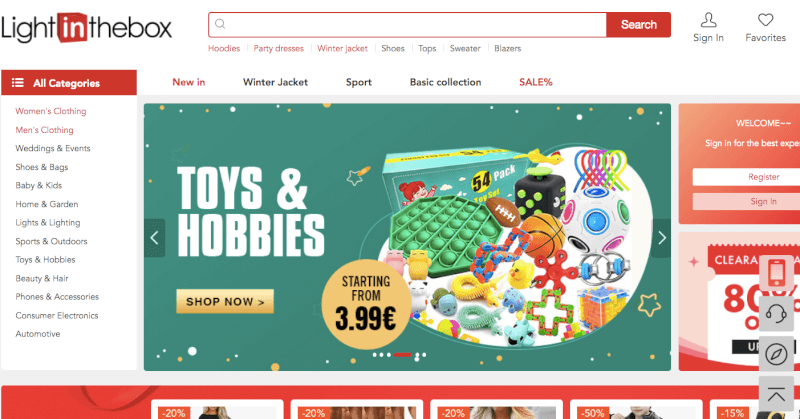 Next in line is Lightinthebox, another Chinese B2C marketplace that offers US warehouses. With a long list of product categories, a rewards system, and tons of flash sales, we highly recommend looking into Lightinthebox.
Pros:
Fast Support

– Lightinthebox offers live chat support directly from their site. You can easily resolve problems or get answers to any questions you may have.

Promotions & Discounts

– On Lightinthebox, you can find flash deals with up to 50% off discounts, discounts for orders over $45 and $80, and extra discounts for simply using their app to place orders.

Prepaid Cards

– To save money and get a 3% bonus, buy Lightinthebox prepaid cards to use for your dropshipping orders.

Fast Shipping

– Lightinthebox provides their 'Priority Line' shipping for all US orders. Deliveries for this shipping method take between 4-7 business days.
Cons:
Non-Returnable Items

– Lightinthebox does not allow returns for multiple product categories. Some of the categories included in this policy are shoes, bags, sports, lighting, home and garden, and toys.

Global Expedited Shipping

– Although Lightinthebox offers expedited shipping, it comes with a fee of $10-15 per package.
Gearbest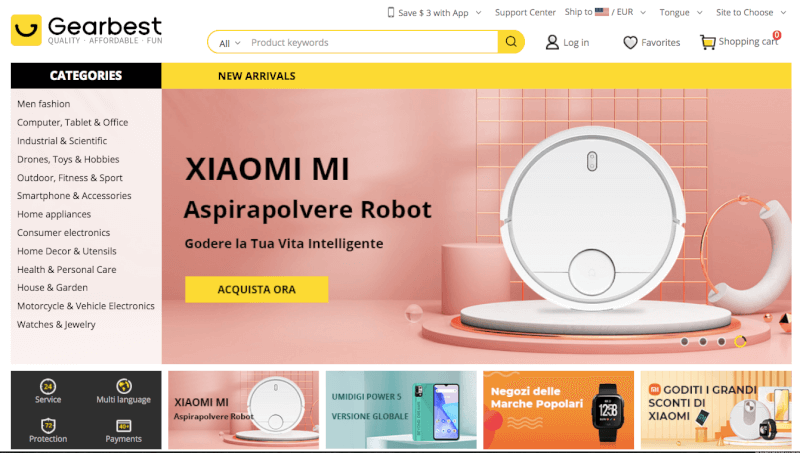 Last but not least is Gearbest. As another Chinese supplier with warehouses in the US and Europe, you can easily sell to American and European consumers.
Additionally, Gearbest sells products from a variety of categories at relatively low prices, so you're bound to score hot dropshipping products for your store.
Pros:
Multiple Shipping Options – Gearbest offers four different shipping methods: unregistered, registered, priority line, and expedited shipping. Shipping times vary but can be as fast as 1-14 days and up to 30-40 days, depending on the shipping method you choose.

Diverse Product Choices – On Gearbest, you can source products from the home and garden niche, fashion, electronics, toys, appliances, and many other profitable dropshipping niches.

Payment Methods

– By offering PayPal as a payment method, you can enjoy comfortable and secure purchases.
Cons:
Shipping Costs – Gearbest's 'unregistered' shipping method takes 15-30 days and is free. However, 'expedited' shipping for deliveries between 1-14 days is almost $40.

Returns – Many items come without any return policy or warranty.

Trustpilot Score

– With a Trustpilot score of only 2.5/5, many shoppers have deemed GearBest as not trustworthy. Be cautious and always check product reviews and ratings of products to avoid product returns.
The Benefits of Dropshipping from US Suppliers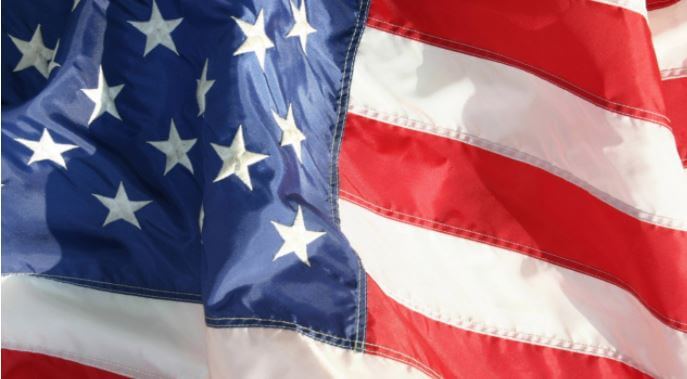 Alright, now you know all about the leading dropshipping suppliers to use when selling to the US market.
Next, let's fill you in on all the reasons as to how and why American suppliers will boost your store's success tremendously. 
Faster Shipping and Delivery Times for US Customers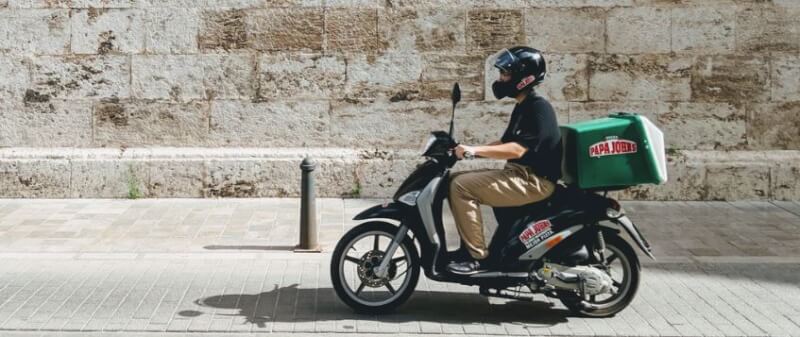 American suppliers or suppliers with US warehouses will ship and deliver products faster than any other supplier when dropshipping to the US addresses. That's because you are dealing with domestic shipping, so the products ship from within and to the US.
Therefore, instead of 3-6 week shipping, you can offer buyers products with minimal waiting times.
Additionally, most customers are willing to pay more for faster shipping times. Shorter delivery times can encourage more sales plus increase customer satisfaction. Therefore, fast shipping is essential for your business's long-term success.
Reliable Tracking Information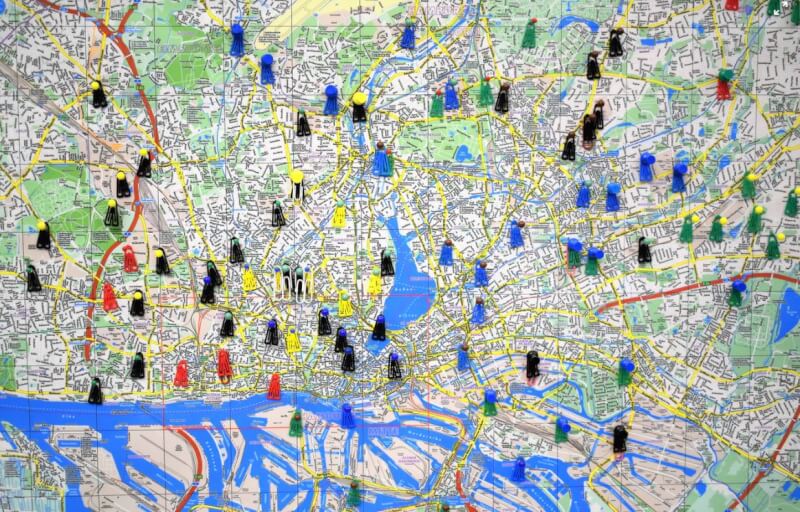 Working with US shipping companies like UPS, FedEx, USPS, or other US carriers allows your buyers to stay informed on their package's delivery status.
Most American suppliers work with highly dependable shipping companies that offer detailed tracking information. Consequently, we don't have to worry about lost packages and reimbursing your customers.

Additionally, eBay supports tracking numbers by most US shipping companies, which helps keep a high seller account ranking.
Thus, buyers won't need to worry about what's going on with their packages, as they can trust the tracking events.
Multiple Shipping Options Available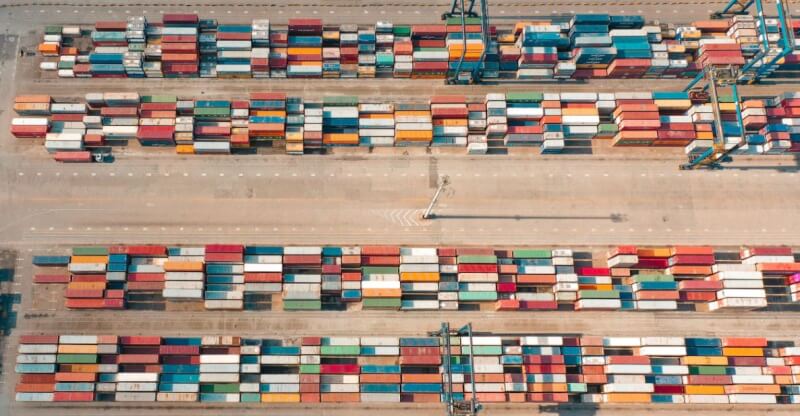 US shipping companies support faster delivery times for those who can't wait to get their packages. Including blazing-fast one-day to two-day delivery options.
As such, American suppliers can offer such delivery times for the domestic market. 
Usually, one to two-day delivery comes with an additional shipping price, but many buyers have no problem paying the extra fees.
Therefore, it is wise to have more than one shipping option available if your supplier supports it.
Stock Availability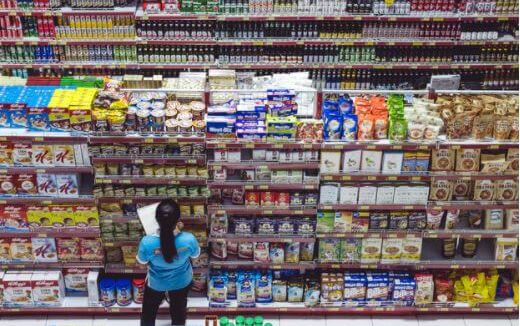 US suppliers are often more accurate when it comes to stock quantity status. The logistics run better and more precisely than Chinese suppliers, so you can always expect the stock not to run out so fast.
Even if it does, it usually refills quickly. To compare, when dropshipping from Chinese suppliers, sometimes you may notice that an item is in stock.
Then, right after you order it, the Chinese supplier searches for the item within his suppliers.
If he cannot find it, you will have to search within different suppliers or cancel the order for your buyer, which won't make him too happy is risky for customer satisfaction.
Therefore, you can rely more on US stock and logistics. And reliability is something that every dropshipper needs. Customers who know they can depend on your product availability have a higher chance of returning to purchase.
Higher Quality Products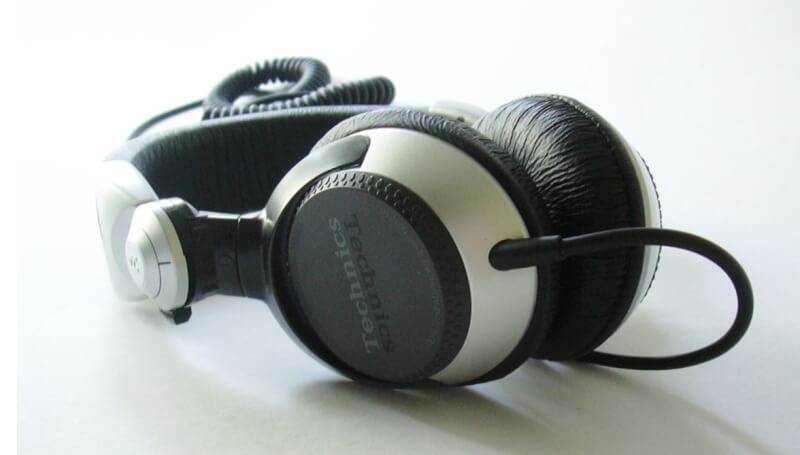 Today, most of the world's products come from China. Products shipped from US warehouses are usually of higher quality than those from Chinese warehouses.
That is because American made products undergo more testing before being put out on the market. However, do not stereotype Chinese warehouses.
Just because a product comes from China doesn't mean that its quality will be poor. Even your brand new iPhone and Macbook were manufactured in China!
When it comes to eCommerce, most sellers need to make the biggest bang for their buck, which means buying products in bulk at the lowest prices from China.
It usually comes at the expense of product quality. Since Chinese products go through more product testing before receiving permission to sell in the US. Their quality is generally higher than those shipped from China directly to the end consumer.
Americans Appreciate 'Made In USA' Products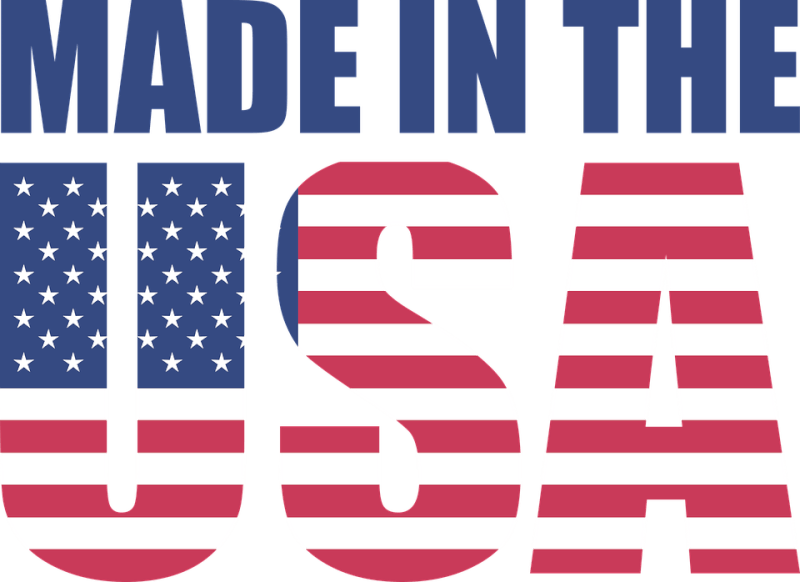 Americans carry a lot of pride in their country. Their patriotism leads to significant support in companies and manufacturers in the USA.
They know that buying from American manufacturers helps strengthen the American economy instead of the Chinese.
Therefore, most Americans will prefer to buy products made in the USA. Even if it means paying a higher price tag – saving and strengthening their economy is worth spending a few bucks.
Thus, there is a lot of pride and value in "Made in USA" products from American suppliers and manufacturers.
Sell Products For a Higher Price Tag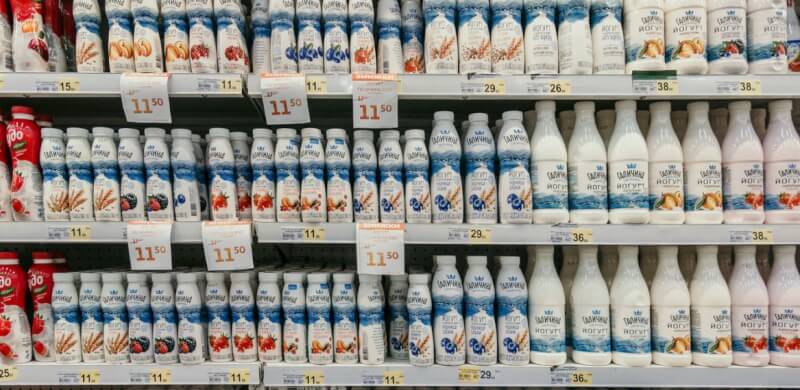 One thing that stands out the most when selling on the American market is selling products with a higher price tag.
There is always competition in any market, but selling more expensive products yields higher profit margins since it's a percentage of the product price.
Therefore, the American market is more profitable than other markets, even when the competition gets tough. The prices don't drop as low as Chinese products, so the profit margin is almost always higher.
Better Customer Support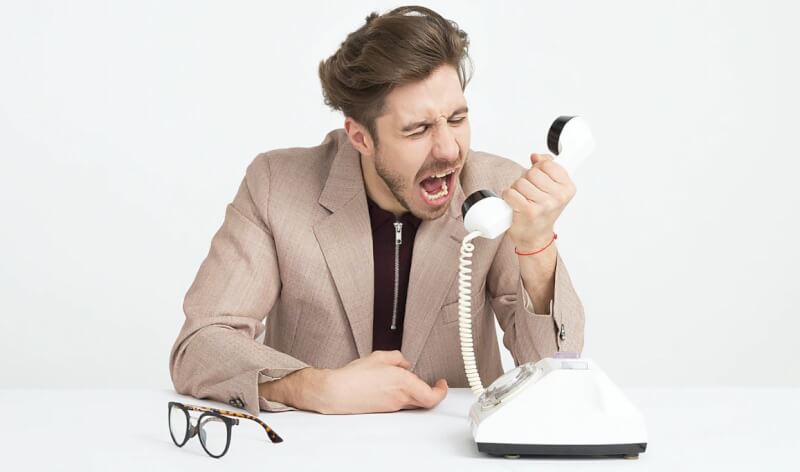 Dealing with product returns, replacements, or other possible problems is part of the business when running an online store. And, anyone in the dropshipping business knows how challenging handling returns can be.
When you initiate customer service between different countries, there are longer waiting times to resolve each case. Additionally, the return is usually at the buyer's or seller's expense, making the whole return/replacement process complicated and uncomfortable for both sides.
Thankfully, American suppliers offer better customer service than any other supplier. Additionally, most American suppliers offer free returns and generally better policies.
All in all, dealing with customer service for any customer request or complaint is easier with the American market. Hence, US suppliers are at the top of the list regarding overall customer satisfaction.
Summary
To sum up, the American market is one of the biggest and most profitable markets to run your dropshipping business.
On the one hand, it may seem saturated at times. However, once you open your eyes and learn about more suppliers, you can always find your spot in this industry and make a killing.
Additionally, a tip to keep in mind to boost sales even more; find products similar to those you are selling. Offering your buyers options is critical. It will score more sales, whether it be a different color or price point.
Henceforth, research the American dropshipping suppliers in this article. Start with two suppliers, then make your way to three suppliers once you're profitable enough from the first two.
Put in the work, and results will follow. Then sit back, relax, and watch your business grow with one of the best markets in the world.
Lastly, expand your reach with best dropshipping suppliers in promising regions around the globe: