CJ Dropshipping is one of the best suppliers to import products from. This Chinese platform was built for dropshippers, offering low-cost products at fast shipping speeds. With many international warehouses and all over the United States, CJ Dropshipping is quickly expanding.
Additionally, it is a user-friendly dropshipping platform with more than 400,000 items to choose from. Aside from offering a wide array of product niches, CJ Dropshipping is also known for being the top print-on-demand (POD) and white-label servicing platform worldwide.
Thanks to all of these wonderful features, your dropshipping store can get much more sales, higher profits, and you will stand out from your competitors.
What we will learn in this guide is the fastest way to import products from CJ Dropshipping to our Shopify store so that you can save time and invest it in growing your eCommerce business.
How to Import Products from CJ Dropshipping to Shopify
Without further ado, let's take a look at how to import products from CJDropshipping to your Shopify store using three popular and fast methods:
Import Items From CJ Dropshipping Using Product URL/ID
The first method to import your products from CJ Dropshipping to your dropshipping stores is by adding the product URL/IDs on AutoDS. Here's a full explanation of how to import products using the product's URL.
Begin by finding products from CJ Dropshipping to add to your store. Go inside the product page, and copy the product's URL or ID.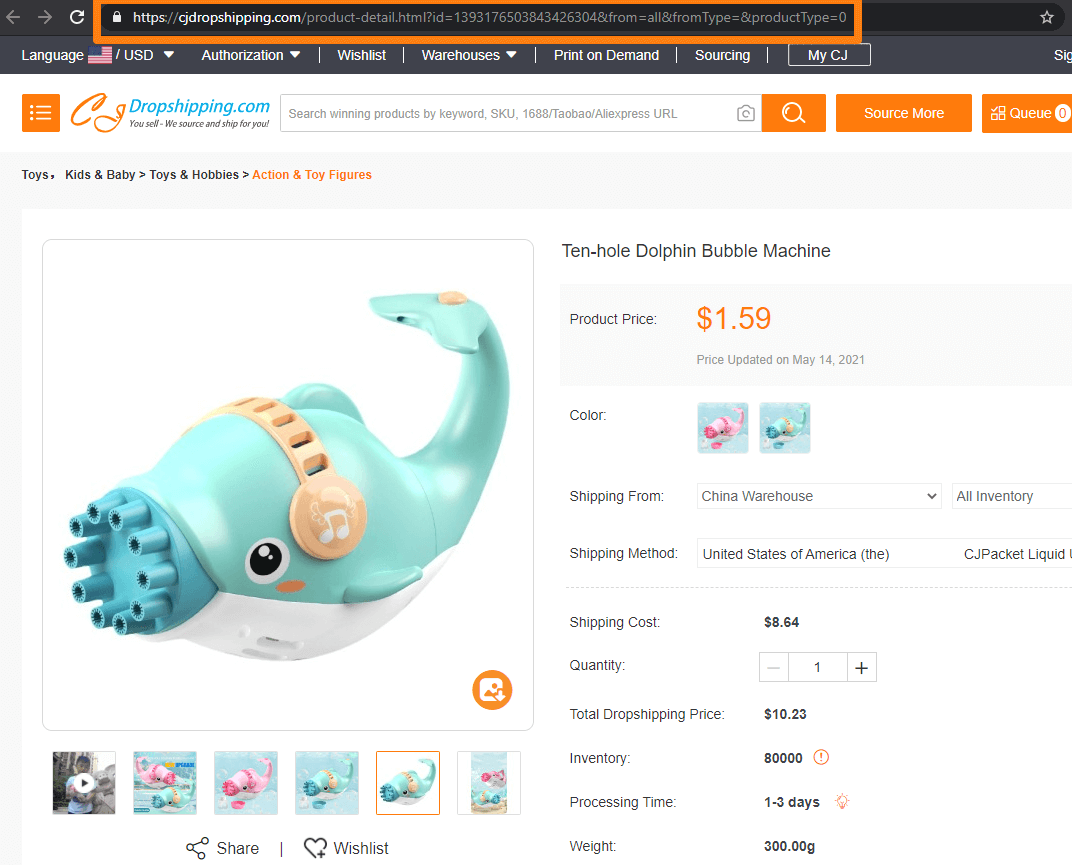 After saving the product URL (or product ID), on AutoDS, click on 'Add Products' on the left menu.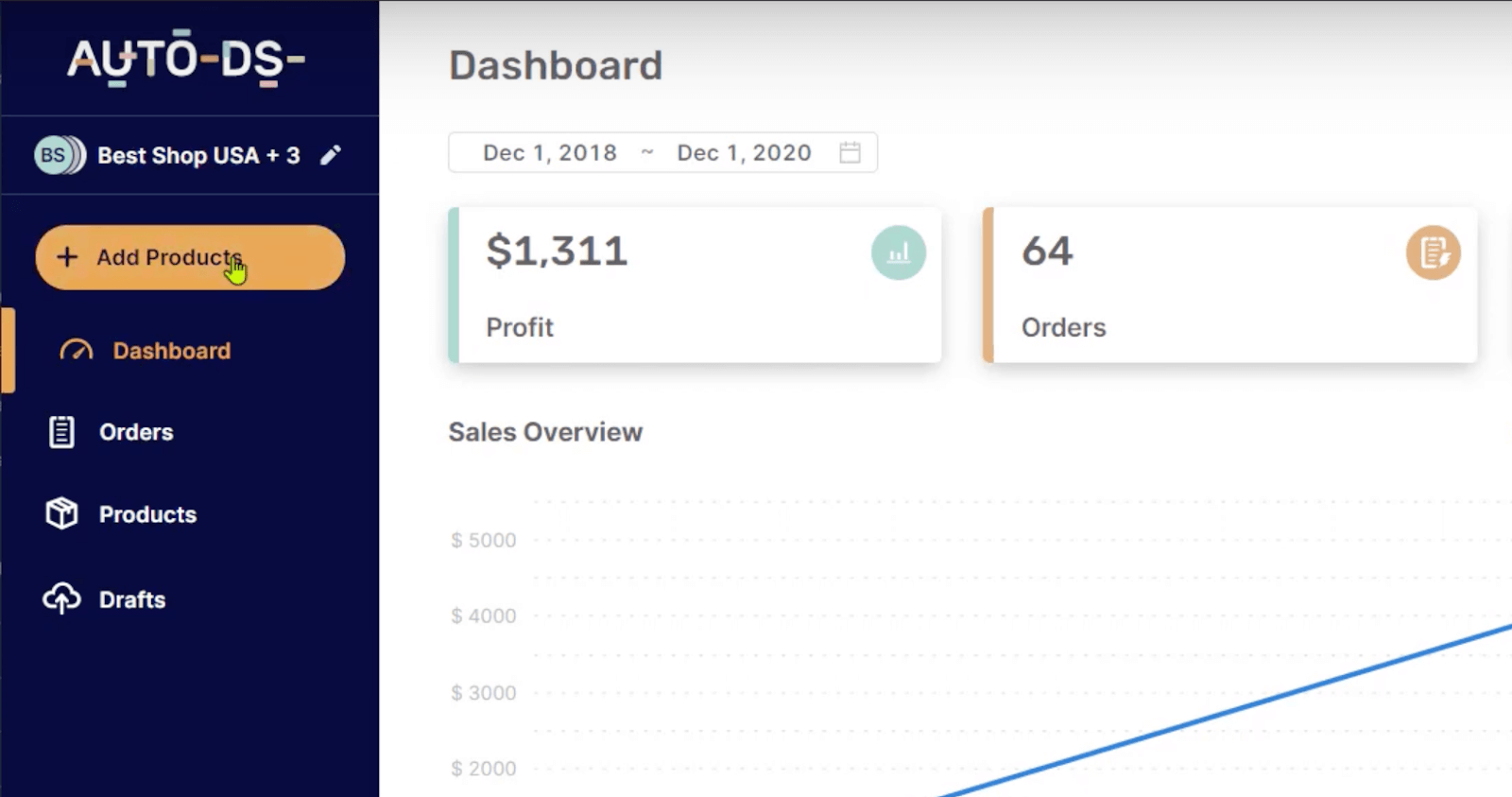 After placing the URL on the box provided, we have a few options:
1. Add as a draft
This option enables you to 'Add the product' as a draft to optimize it before publishing it to your store.
2. Create and Publish
This option will enable you to Skip the drafts and go straight to publishing.
3. Schedule for later
When you choose a product that you don't want to release yet, this button can import the product from CJ Dropshipping at a future date and time of your choosing.
4. Edit upload settings
This option allows you to configure import settings before saving it as a draft or importing it to your store.
Import Items In Bulk Using CSV 
Before importing items to your store from CJ Dropshipping, make sure to conduct thorough product research to increase your chances of finding your next winner.
If you need assistance in finding the dropshipping products to sell, we recommend reading the +99 Best Dropshipping Products To Sell In 2022.
Once you are familiar with the niche or products you are going for, let's see how to grab items in bulk and import them to our stores.
To extract the URLs in one click, you start by installing the AutoDS Helper Extension.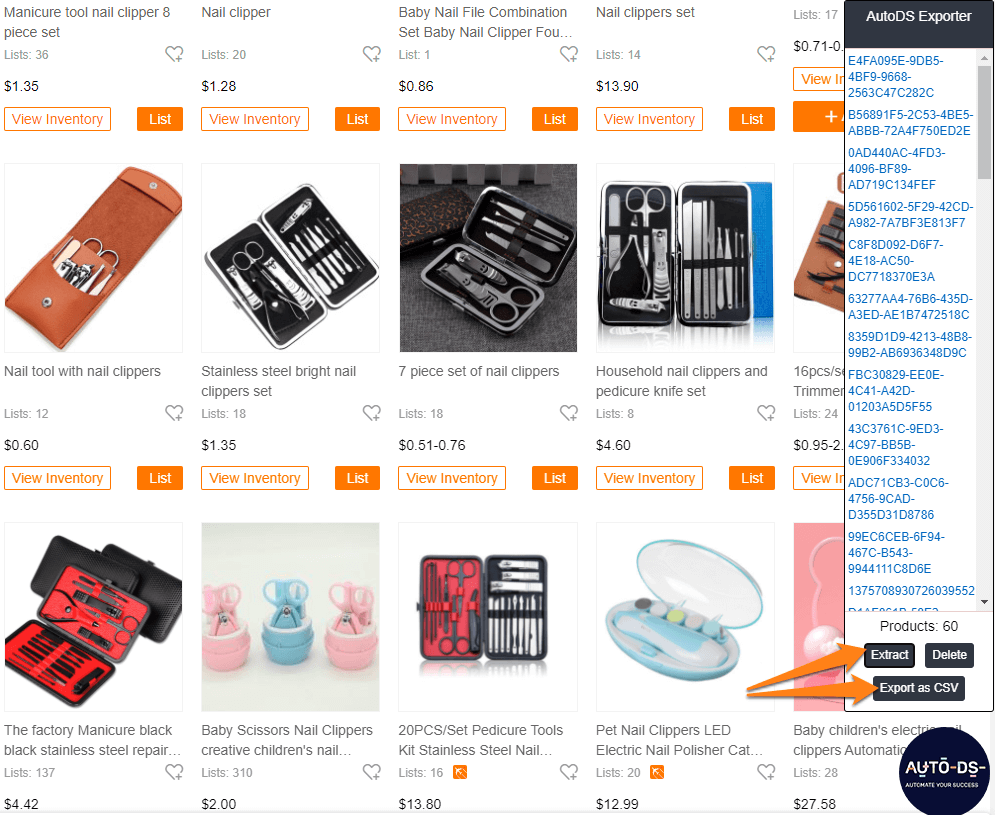 Once the extension is installed, head over to your supplier and search for a niche that you want to import to your store.
You can import tens, hundreds, or even thousands of products from CJ Dropshipping at once with this feature.
On the product search page, click on the AutoDS extension icon and click on 'Extract'. All of the product IDs will then show up in the extension. Next, click on 'Export as CSV'.
A CSV file will download onto your computer. 
The next step is to upload the CSV file on the AutoDS platform.
On AutoDS, click on Add Products > Upload CSV.
Next, Drag & Drop that CSV file there, and all of the products on that CSV file will now import to your store with just the click of a button.
Configure their import settings, and that's how simple it is to save time adding items in bulk!
Import Products From CJ Dropshipping Using the One-Click Importer
For this method, once again, we need to use the AutoDS helper chrome extension.
To start the process, we have to search on the page of CJ Dropshipping the products that we want to import into our Shopify Store.
In this illustration, we will choose this lava stone bracelet to sell in our Shopify store.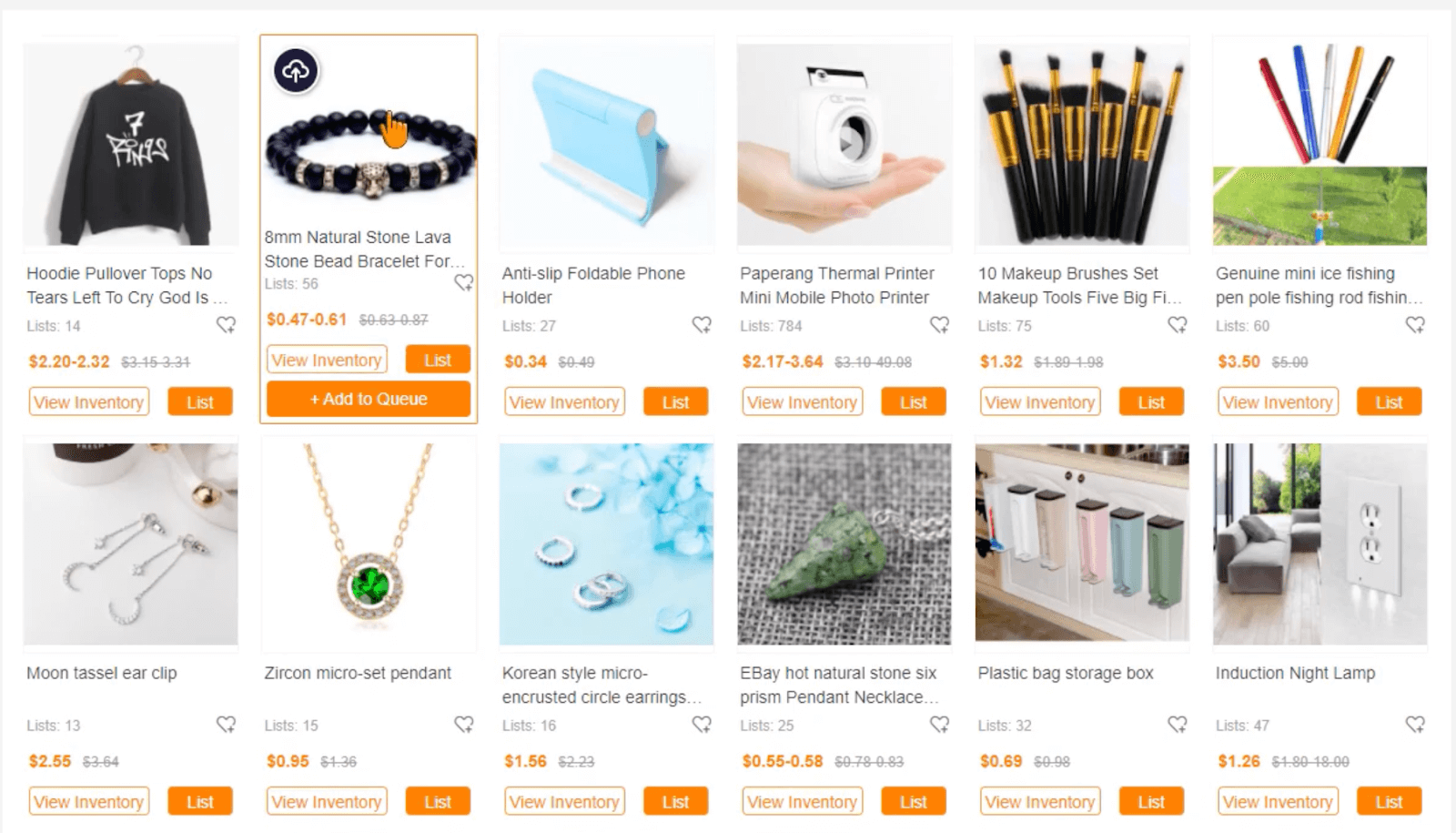 Once we choose the products to sell in our dropshipping store, this is where the magic happens.
After clicking on any product, we'll enter the product page. Once there, notice an 'Import to AutoDS' button on top of the product's title.
Click on that to begin the import process.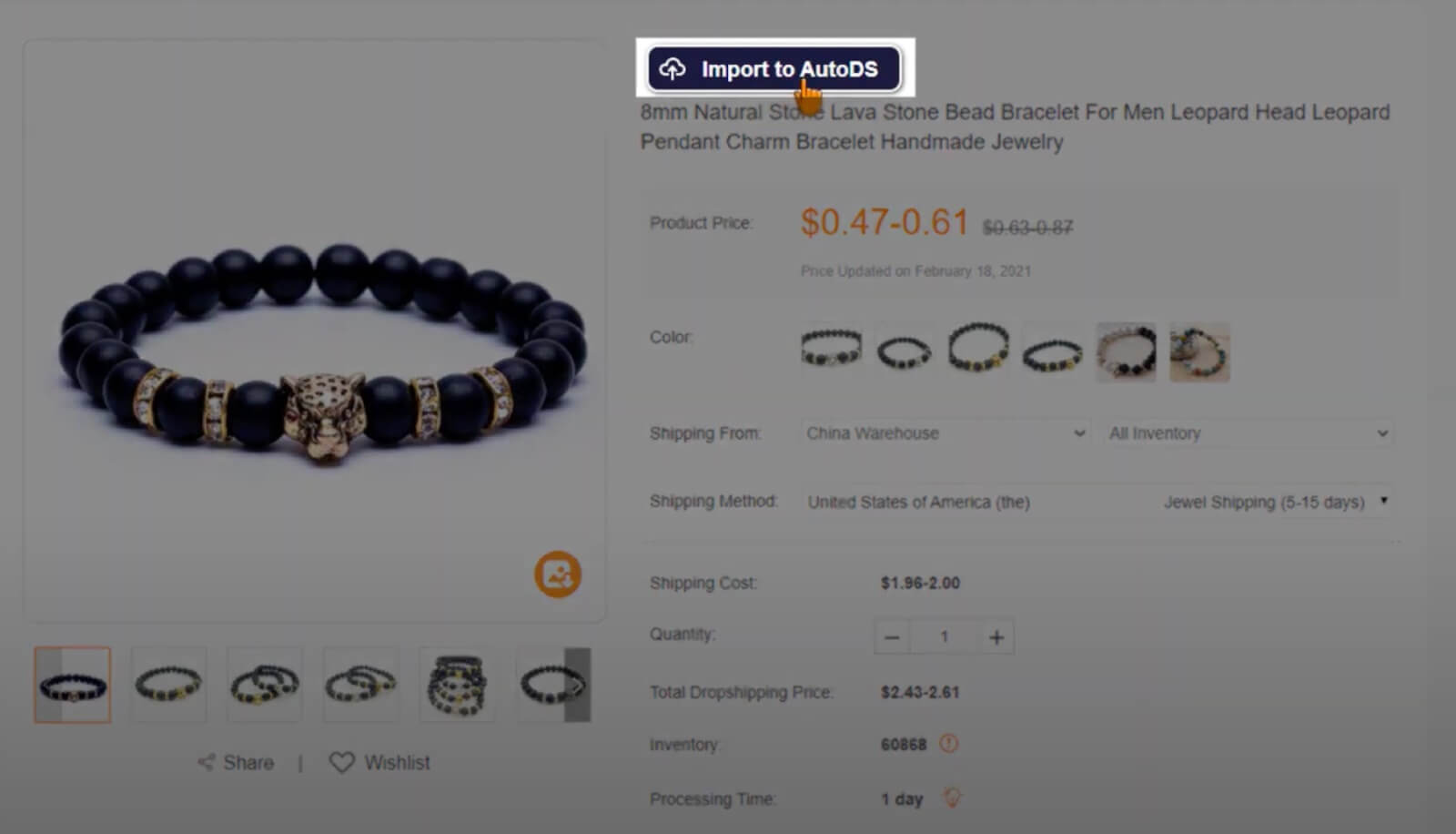 Once the AutoDS option changes color, it indicates that the importing process is complete.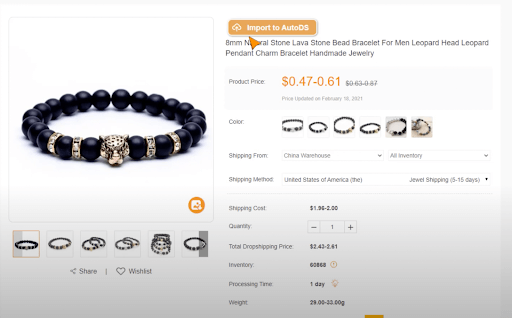 To check if the product was successfully imported from CJ Dropshipping, open the Drafts on the left side of the AutoDS platform.
As we can see in the photo, the Lava Stone Bracelet is now on our drafts page and ready for optimization.
To begin optimizing the product, click on the drop-down arrow.
You can now choose the collection name, product title, item location, automation/monitoring settings, images, variants, item specifications, and more.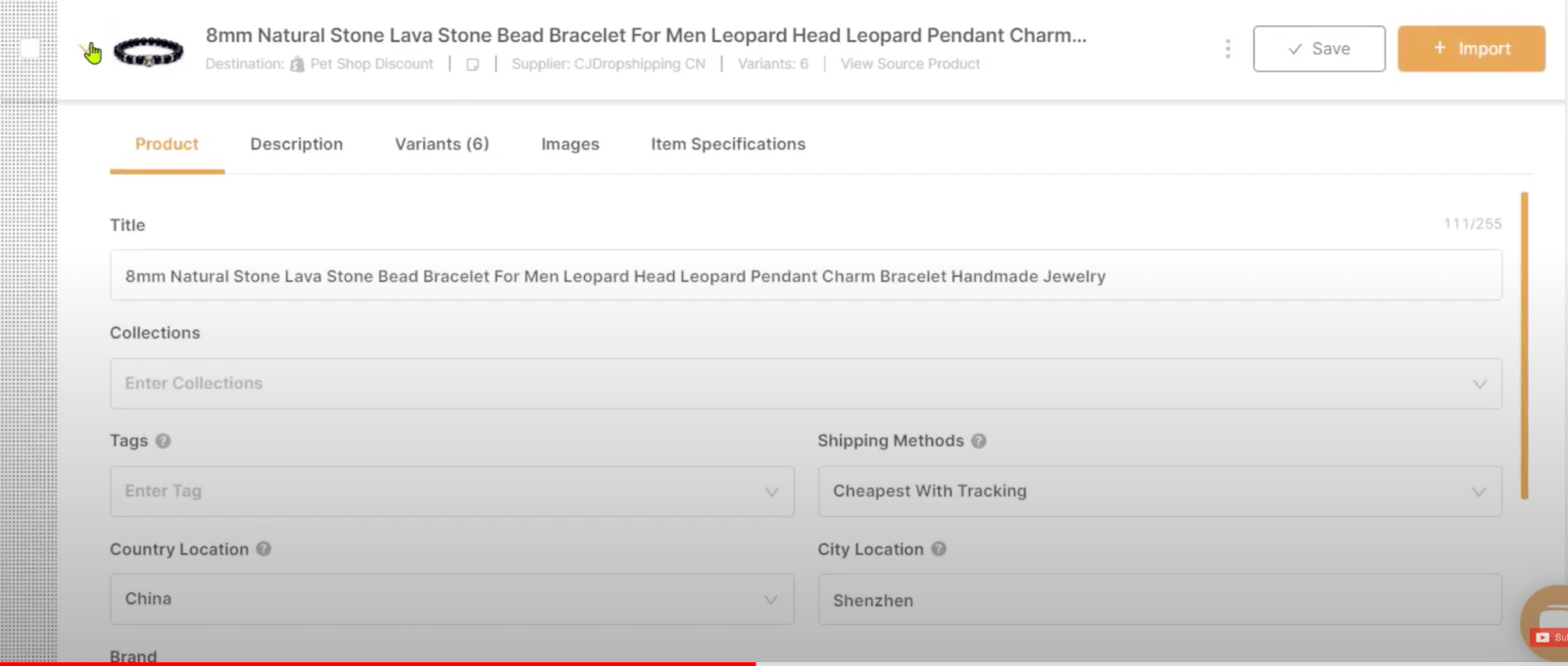 After you finish the product optimization process, import the product to your store by clicking the 'Import' button.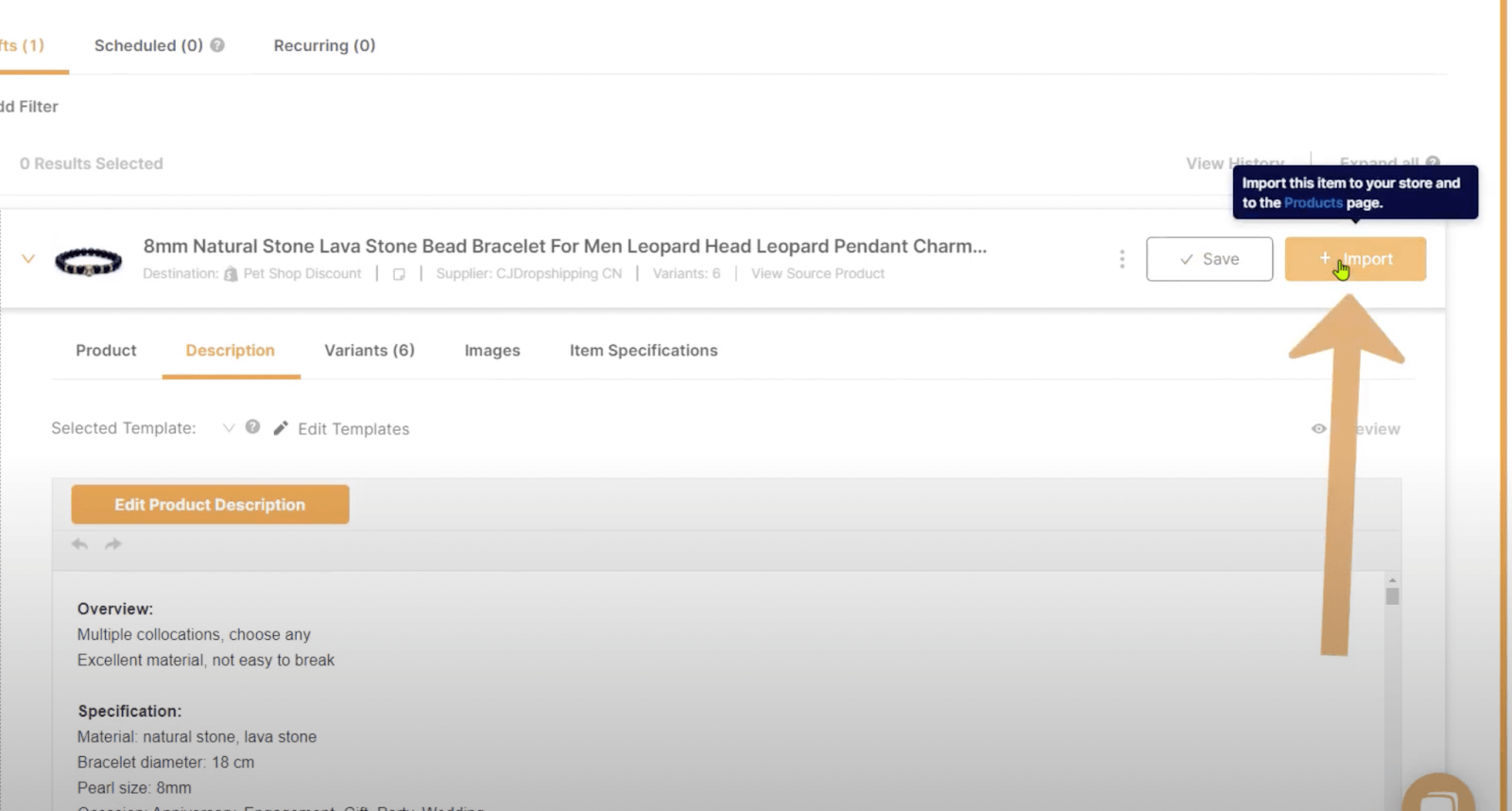 And in just a few seconds, the product that we imported from CJ Dropshipping is already live in our Shopify Store, and anyone can go in and buy it.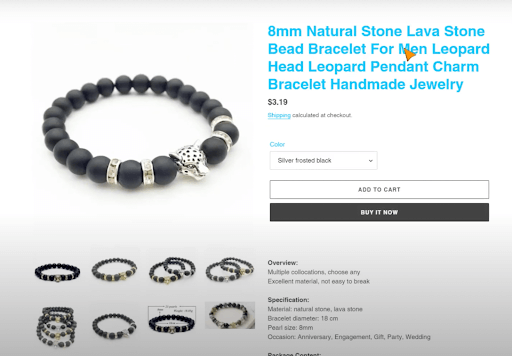 Conclusion
In summary, the entire process of importing CJ Dropshipping products to Shopify really is simple.
Now that you know about the multiple methods to save time while importing products from CJ Dropshipping to your eCommerce stores, begin your product research and choose the best products with the highest chance of success.
To help you with researching the right products to sell, check out these related articles: