"Amazon to eBay dropshipping". These words bring with them a lot of questions since last April 2018, a lot of people were discussing whether it is still alive? Is it still profitable?
What to do if eBay "flagged" me for using Amazon as my supplier?
People over many Facebook groups and Youtube videos say that Amazon to eBay dropshipping is dead and unfortunately, people are getting hurt from it.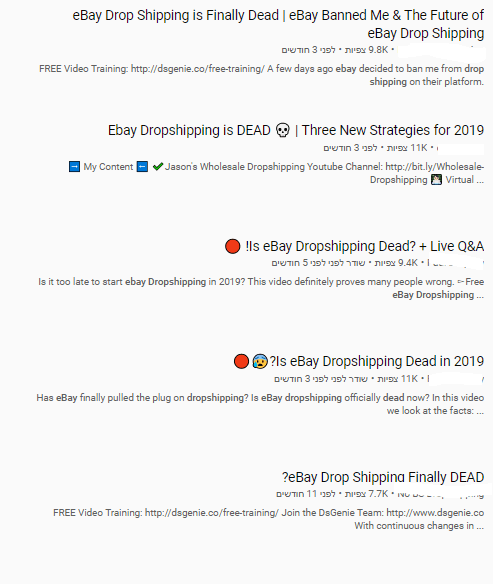 In this article, we will discuss and see how Ron, who is 16 years old dropshipper, increased his sales from 20 sales in a week, to 20 sales in a day.
Also, we will show how does Ron making his dropshipping profits using the "regular" dropshipping method, of Amazon to eBay, and how does he do it even when you can hear many people who say that Amazon to eBay dropshipping is dead.
Who is Ron?
While a lot of people are giving up on their business and dreams because they listen to others, Ron – a 16 years old teenager sticks to his target and manages few successful eBay stores with this business model.
Ron is a high school student that has chosen to do things a little bit different for people his age, he started a business. Six months ago, while Ron was on his Instagram feed, he saw an advertisement for eBay dropshipping course. Ron didn't wait for a lot of time and started to do his own research about dropshipping, he watched many webinars, youtube videos and finally, after a month – he
decided to take a course to learn dropshipping deeper.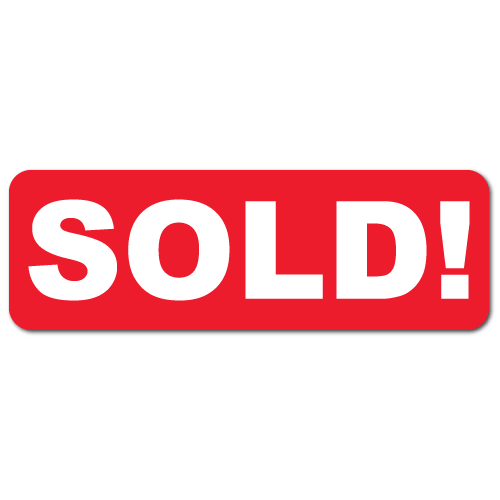 Not even a week since Ron took the course, his first sales showed up and one week after he had already sold more than 70 items on his store.
But with every success comes a challenge. Ron found a few winning items using Target that sold 35 times a week and then he faced a problem. Target started to cancel many of his orders and Ron didn't know how to manage them correctly and ended up with more than 20 defects on his account causing him to go Below Standard on eBay. 
Ron used the method to avoid high returns rate on eBay, but still had a lot of returns, cases, and cancelation.
After research, Ron found someone who helped him to remove all these defects and he got back to Above Standard. Many people would be angry about this situation but when looking back,
Ron is happy that this issue happened to him for a few reasons:
First, he learned with which suppliers he should no longer work with and what do you need to check before starting to work with a supplier. Second, he learned how to manage cancelations and more importantly, how NOT to manage them.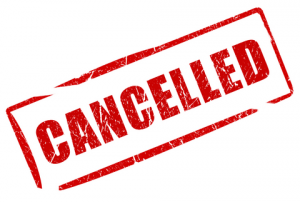 After finishing with his Target issues, Ron focused on Amazon to eBay dropshipping and did market research and title optimization for each of his products. After a while of working in that way, Ron noticed that it doesn't work, there are too many competitors on each product and his keywords, and was simply not getting enough sales for his hard work and puts too much effort in it.
"The big change"
A few weeks passed and the "The big change" came – Ron joined AutoDS' mentorship program with Clayton as his mentor. AutoDS' mentorship program is a program that started 2 months ago and it allows AutoDS members with more than 2000 listings package to get a mentor for FREE. The mentorship includes private lessons with the mentor and participation in an active mentorship WhatsApp group where all the participants share the same target – SUCCESS.
On the WhatsApp group, every person asks whatever he needs and the group members help him as soon as possible, that way – individual growth and the entire group's growth comes quickly and Ron is a perfect example for it.
After Ron's first meeting with Clayton, he changed his strategy to the "BIG NUMBERS RULE". The idea behind this strategy is to upload many products to your eBay store with a very low-profit margin at the frontend and making a lot of profit at the backend.
With this strategy, the focus is to grow fast and use automation to do this for you.
Amazon to eBay dropshipping is perfect for this strategy for the reasons below:
Backend profits:
First of all, the backend profit – nowadays, you can purchase Amazon gift cards in a large discount that can reach up to 15% – that means you can sell your items with no profit at the frontend but make up to 15% profit at the backend.
To get 15% discount you need to have huge revenues, even to get 10% is almost impossible, the good part is that AutoDS can provide gift cards with a 10% discount for any AutoDS member with over 10K listings package in AutoDS.
Save time and give the best customer service
Amazon has a very easy to use customer service which includes 24/7 live chat and easy free returns.
In addition, with Amazon as your supplier you can scale up very fast, using the AutoDS finder you can upload even 1000 products which sell well to your store in one easy click.
Moreover, and one of the best time savers, is the auto orders – while using auto orders for your store, you don't need to copy and paste addresses anymore and update tracking manually, each order is being ordered within a few minutes and that way you also don't get into a situation when you want to order manually few hours after the sale while the item is not in stock anymore/the price increased.
After Ron started working with the big numbers rule within the mentorship program, not even a month passed and he saw results! After 3 weeks his sales increased by 600%, Ron sold more than 600$ every day with only one store and 5000 products in it and had a profit of about 100$ A DAY.

And then the hard times came…
As before, after big success comes a big challenge and Ron got MC011 restriction to his store because he was scaling up too fast. Using the same mindset he had before, Ron didn't give up and started solving the problem.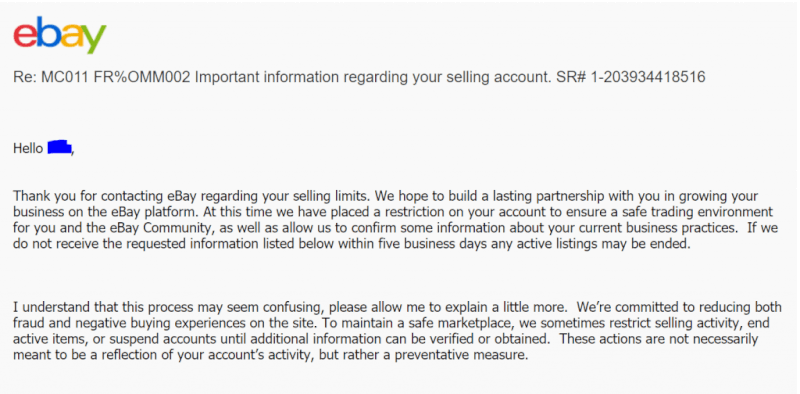 On the same day, he uploaded all the needed documents that eBay asked for and contacted them many times. He didn't give up because he saw the potential in his business and after a few days, eBay has reinstated his account.

After this happened to Ron, he understood he needs a safety net – he needs more stores.
Soon after, Ron has opened 5 more stores and started to grow them from scratch, in the correct way using the successful method that he learned from his dropshipping mentor Clayton.
How does Ron maximize his profits?
Ron maximizes his profits with additional profits on the backend using 

Amazon gift cards with a 10% discount

. That means that he buys 100$  gift card balance for 90$.

Ron is also maximizing his profits and getting more profit with Hipshipper.
HipShipper is a way to ship orders to international destinations. The benefits of using it compared to eBay's Global Shipping Program are that it's cheaper than GSP and shipping is available for more countries. This way you can make a profit from the shipping costs and also sell your items to more markets and buyers worldwide and get many more orders!
Ron gets an additional 10% profit in each international order!

Ron has also 

Amazon tax exemption

. While many other sellers' break even includes PayPal fees, eBay fees, and Amazon taxes – he doesn't have the Amazon taxes and that way he is much more competitive with his prices and gets more sales.
This way Ron saves around 5% on average.

Another feature Ron is using is the AutoDS' 

price rise & drop

 feature. If a product sells constantly, the monitor increases the profit of the item gradually resulting in higher revenue.
And it also works vice versa – if a product doesn't sell for a few days it drops its profit until no frontend profit (not affecting the break-even -so no loss is possible). That way, Ron's products are always competitive and priced according to the market.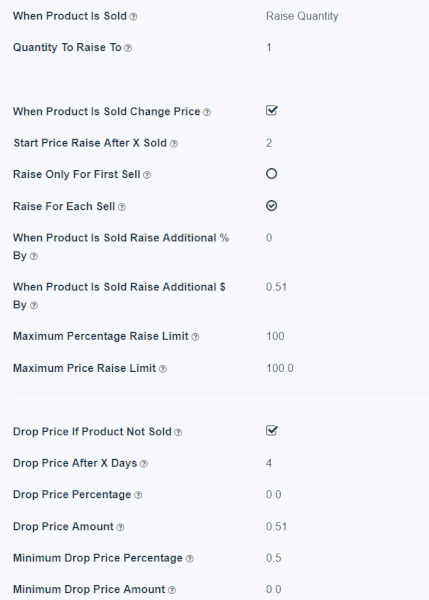 Another way Ron gets more profit is by using the profitability monitor if a product doesn't sell in 30 days and has low views or watchers, the monitor removes it automatically saving Ron both on eBay's renewal fees and AutoDS' monitoring fees.
Ron uploads his products with the AutoDs Finder, the Finder can list products from a variety of supported suppliers (Amazon US, Amazon UK, Amazon IT, Amazon FR, Ali Express, Walmart, Home Depot). With a few clicks of a button, Ron uploads the best selling and most profitable items to his store using these functions:

Recurring uploads

 –  with this function AutoDS uploads to Ron's stores' hundreds of products automatically on a daily basis on his desired hour.

The Coupons finder

finds products that have a high likelihood to have a coupon on Amazon, that way when there is a sale, the profit increases significantly!

Using the third category of 8 sales in a month, AutoDS finder finds the best selling products and together with the price increaser and dropper helps Ron to get many sales.
What's Ron's dropshipping products listing strategy?
Ron uploads every day 40 coupons items and 120 third category items (which sells 8 times in a month) using the recurring uploads.

Ron uses the Profitability monitor in order to remove bad selling products that have low views and no sales.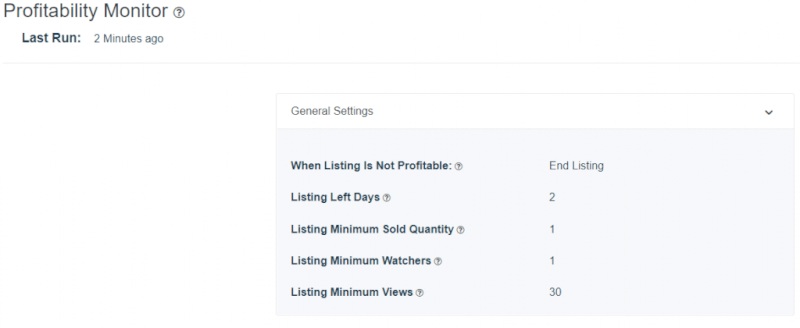 But how does this dropshipping run? There are any virtual assistance?
Ron doesn't hire an employee, a virtual assistant (aka VA), because everything he needs is automated, Items uploader, Auto orders, and Price & Stock monitoring.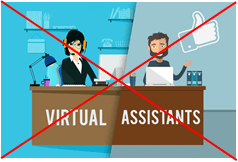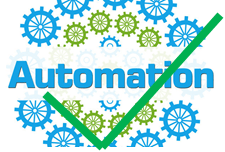 The math behind the "BIG NUMBERS RULE" in dropshipping
Dropshipping on eBay includes some simple math.
The basic relates to the number of sales and listings. For example, if you have 200 listings on your eBay store and you sell approximately 1 product a day, after multiplying it by 10 it's 2000 listings and approximately 10 sales per day. For this reason, we want to have more and more listings to make our chances better.
The math behind this rule also relates to the cost per listing on eBay and AutoDS, (as you can see in the table below) when you have higher amounts of products on eBay – the cost per listing decreases.
Being responsible for how many listings you upload every month is very important, you have to always check that you don't upload more than your eBay subscription plan (without planning to) because if not you will be charged additional fees (that are cheaper when you have a more advanced subscription).
The math behind this strategy helps to understand the importance of a big number of products and the advantages of using it.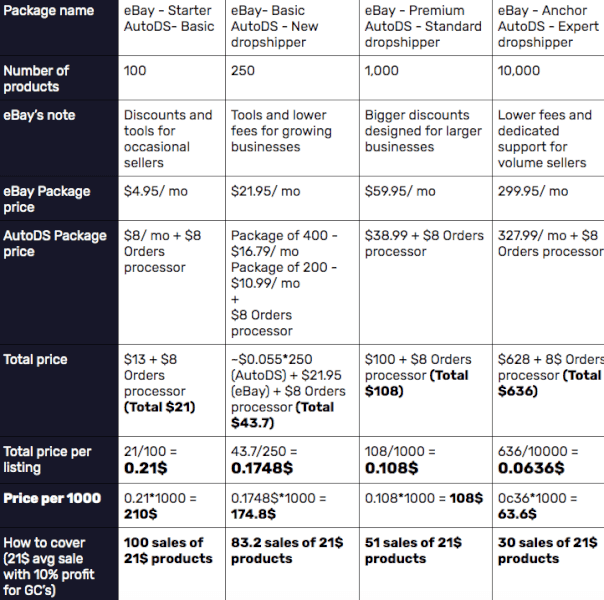 As you can see, with 100 products in your eBay store, you will need around 100 sales to cover 1000 products listing fees, while if you had 10,000 listings subscription you need only 30 sales to cover the fees for these 1000 products.
As you grow, it becomes easier, and this is why it's always better to have stores with 8,000-10,000 listings and eBay anchor store subscription.
Ron as a dropshipping mentor in AutoDS:
AutoDS always want the best people and dropshippers in their team, Ron got an offer to become a mentor in AutoDS, and these days Ron is the youngest mentor in AutoDS.
Ron's students already had amazing results like this one:

And another one who increased his sales by almost 100% in one week: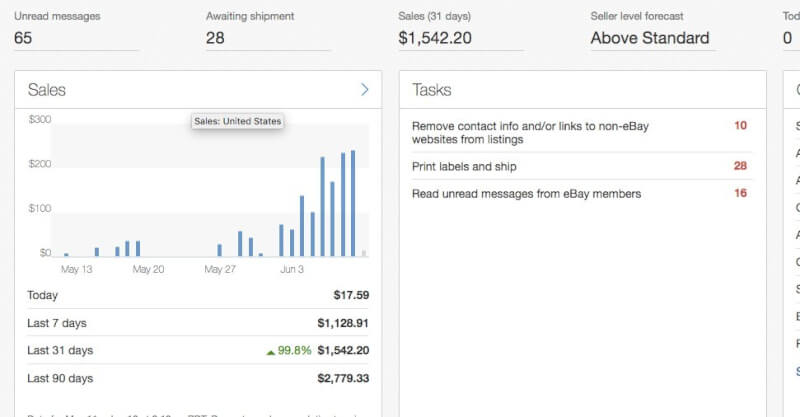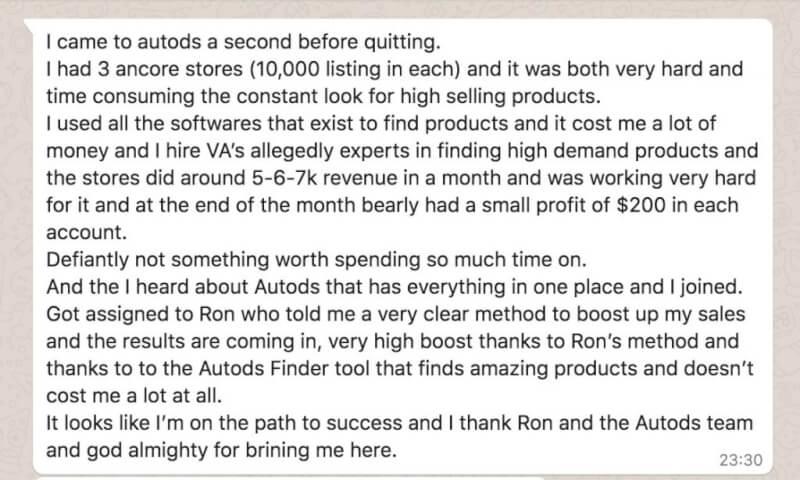 What are the next steps for Ron in his dropshipping business?
"I want to be able to enjoy life while the business grow and run automatically using automation tools and VA's"
Ron's main goal is to go for tens of stores, millions of products and continue his growth until he can outsource all of his daily tasks, and enjoy life.