Is CJ Dropshipping a reliable supplier for a UK dropshipping business?
Those of us running dropshipping businesses in the UK already know the benefits of this low-risk business model. However, product sourcing in the UK sometimes forces us to choose between expensive products or slow shipping times.
The good news is that CJ Dropshipping UK offers the best of both worlds, providing us with low-cost Chinese products at fast UK domestic shipping times.
In this article, we'll learn all about CJ Dropshipping UK and how to run a thriving dropshipping venture sourcing from this supplier.
What Is CJ Dropshipping?
CJ Dropshipping is a China-based supplier that caters to dropshippers worldwide. As such, it consistently ranks as a top choice for businesses looking for a dependable supplier.
For starters, CJ Dropshipping boasts 400,000 products from plenty of trending niches. That in itself helps us offer a great line of products to our customers. But if that's not enough, CJ Dropshipping stands out for offering print-on-demand services so that we can sell personalized products to our customers.
Additionally, the platform utilizes various dropshipping integration tools, making it an efficient platform for product finding and order fulfillment. CJ Dropshipping also provides high-quality images and videos for your product presentation and marketing.
In addition to these features, this supplier offers free product sourcing for dropshippers.
Does CJ Dropshipping Have Warehouses In The UK?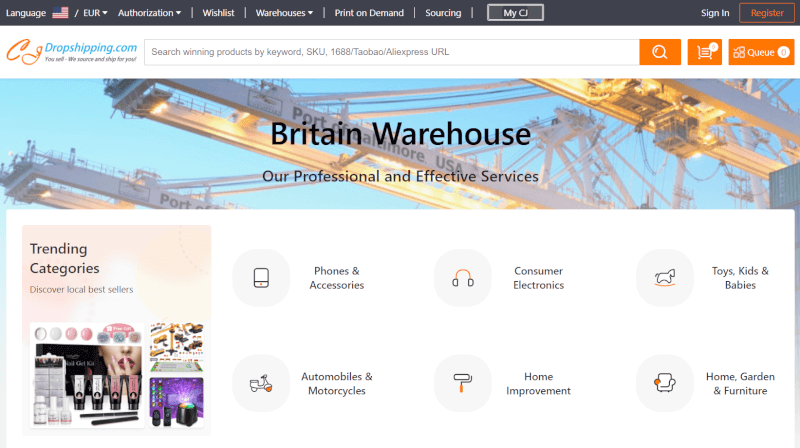 Yes, CJ Dropshipping manages a warehouse in Great Britain. The existence of this domestic warehouse enables fast shipping and delivery to our buyers. Thus, shipping only takes about three to seven days to any point in the UK.
In addition, a domestic warehouse allows an up-to-date availability of item collections that are tailor-fit to the preferences of the local market.
Finally, the Britain Warehouse sources top-ranking dropshipping products that aim to provide a quality lifestyle to the target audience. The categories of these items include:
Phone and Accessories

Consumer Electronics

Toys, Kids, and Babies

Automobiles and Motorcycle Parts

Home Improvement

Home, Garden, and Furniture
Does CJ Dropshipping Ship To UK?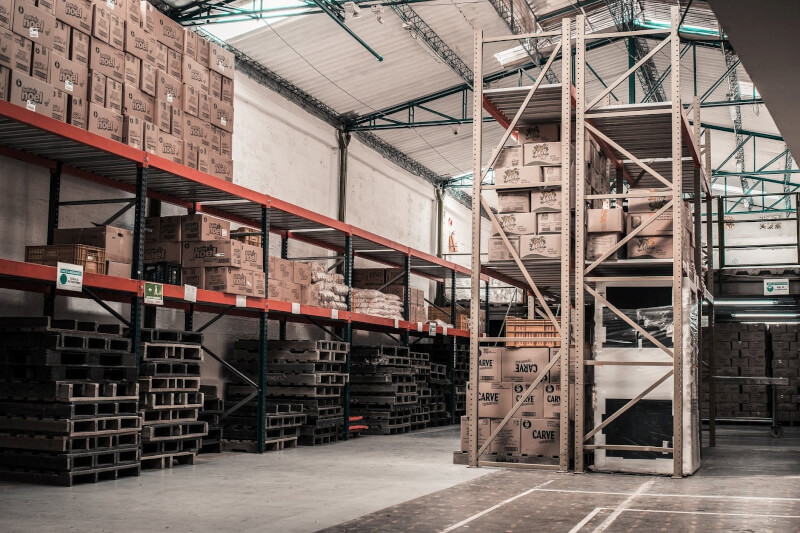 Working with CJ Dropshipping as one of your reliable suppliers is no hassle. You can ship from any of the eight CJ Dropshipping warehouses globally to the UK.
However, while we can ensure that internationally-sourced orders reach our customers, doing so can result in slower shipping times. So, a better option is to source products directly from the Great Britain warehouse. This way, we can deliver customers' orders to anywhere in the UK in just three to seven days.
Visit the CJ Dropshipping Britain Warehouse page to search for the available trending products you can add to your UK dropshipping business.
Is Dropshipping Profitable From CJ Dropshipping UK?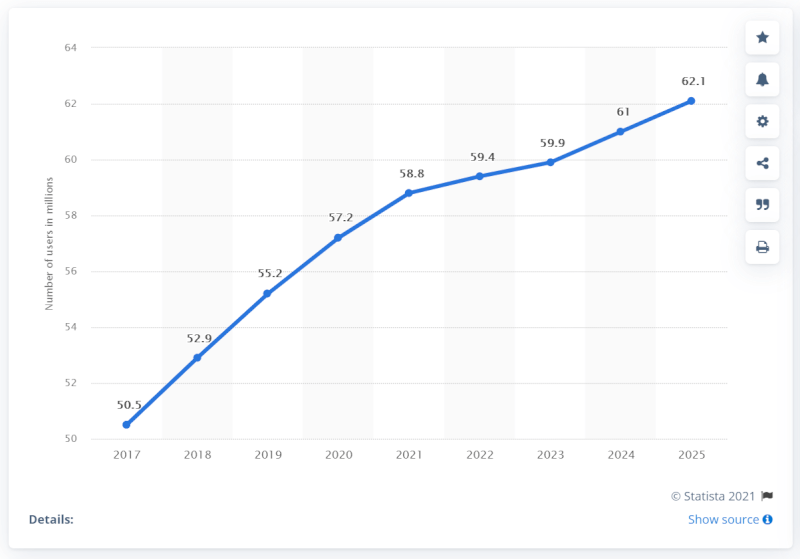 Yes, dropshipping from CJ Dropshipping UK is absolutely profitable. According to Statista, figures show an increasing number of UK consumers involved in electronic commerce from 2017 to the present. Moreover, Digital Market Outlook forecasts that this rising trend will expand, reaching 62.1 million UK users in 2025.
Additionally, CJ Dropshipping offers competitively low prices from China. This feature gives dropshippers the ability to make significant profits from their dropshipping stores. We buy products at low costs from CJ Dropshipping and sell these items for a profit to the UK market.
Adding to the reasons that make CJ Dropshipping UK profitable is less competition in the UK market. Since the supplier has warehouses in the UK, it allows a faster and more timely fulfillment of orders to local shoppers. Delivering consumers' demands in the least time possible can result in greater customer satisfaction, thereby pulling more audience into our stores.
How Do I Dropship From CJ Dropshipping UK?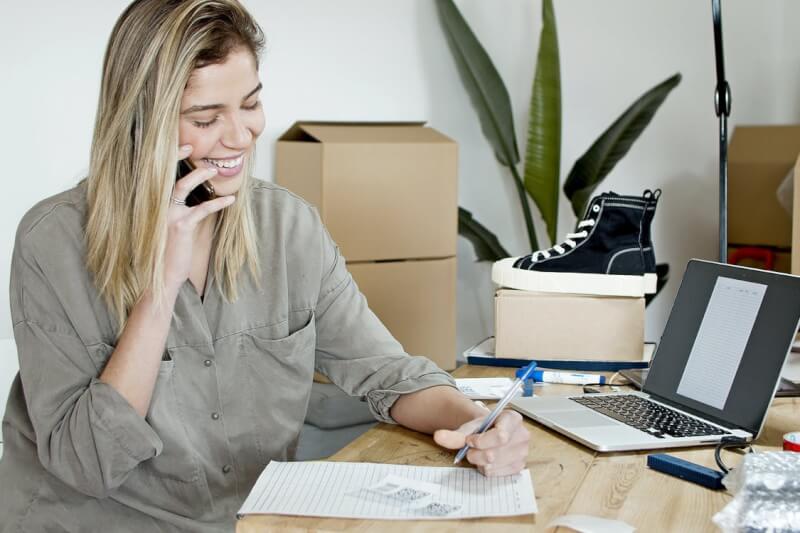 Establishing your UK dropshipping career requires you to follow four simple steps:
Step 1:

Choose A Selling Channel 

Step 2:

Product Research

Step 3:

Import Product to your UK Store

Step 4:

Fulfill your Orders
Now, let's discuss these steps one by one.
1. Choose A Selling Channel
A selling channel is a platform where we can list and offer our products to the target market. It is an advantage to utilize selling platforms in the UK so that dropshippers can most effectively target local buyers.
In the UK dropshipping arena, AutoDS supports selling channels like eBay UK and Shopify UK. So you can import products quickly, and monitor your prices and stock automatically.
2. Product Research
When establishing our dropshipping empire, one of the crucial steps that we have to take is choosing top-quality products to sell. In doing so, we must consider the varying needs of our target customer.
With this in mind, product research is a necessary process that every dropshipper must dwell on. It is a strategic method that helps us identify what product ideas have the highest demands in the market.
Start by searching for top-notch products to sell from the CJ Dropshipping UK warehouse. Bear in mind to add 20 to 30 products from every category if running a general store. Or, list all products from a particular line if you are managing a niche store. Either way, you need to start testing the market to see what sells, and this is the way to do it.
3. Import Products to your UK Store
After choosing trending CJ Dropshipping products to sell, we need to import these products to our selling channel. Adding various items will allow shoppers to purchase items from our store.
There are two ways to import products: manually and automatically. The manual listing of products can take a lot of time and effort. So, to save you time in importing products, automating the process is your best choice.
For this, you can utilize the AutoDS Dropshipping Product Importer in automating the importing process for your online venture. This feature includes adding products by using the one-click importer, adding the product ID or item's URL, or importing products in bulk.  
4. Fulfill your Orders
Now that our products are live in our dropshipping stores, shoppers can start exploring our items. Soon enough, our selling channels will start to receive customers' orders, requiring us to fulfill and deliver these orders to shoppers.
To fulfill orders on CJ Dropshipping, all we need to do is go to the CJ Dropshipping UK page and purchase the product. Then, we can enter the buyer's shipping details and ship the items directly to your customer.
To better grasp the utilization of CJ Dropshipping in your dropshipping venture, here is the Cj Dropshipping – Full Overview and How to Work with this Supplier article to guide us.
Final Thoughts
At this point, we are already aware of the features and advantages of working with CJ Dropshipping UK. We can now step up our dropshipping career by listing products from CJ Dropshipping UK to our UK selling platforms.
Make sure to monitor and identify top-selling products in your dropshipping store. Then, you can add similar items to those selling fast. By doing this, you have a higher chance of earning higher profits by selling more trending products in demand.
Finally, let's explore deeper on finding the most reliable suppliers that will help our dropshipping business thrive by going through these related articles: