Are you looking for some fantastic dropshipping products to sell this December? With Q4 in full swing and the Holiday season fast approaching, consumer demand is through the roof. There is no better time to outfit your store with the best products and end 2021 with a bang.
While sales are up for plenty of categories this time of year, you can double your success by selling the most trending items for the season.
Therefore, this article will help us identify the Top 10 Trending Products to Dropship in December 2021. Here, we will discover the best product ideas that can pull audiences into our stores, thereby increasing our profits.
Top 10 Trending Products To Dropship In December 2021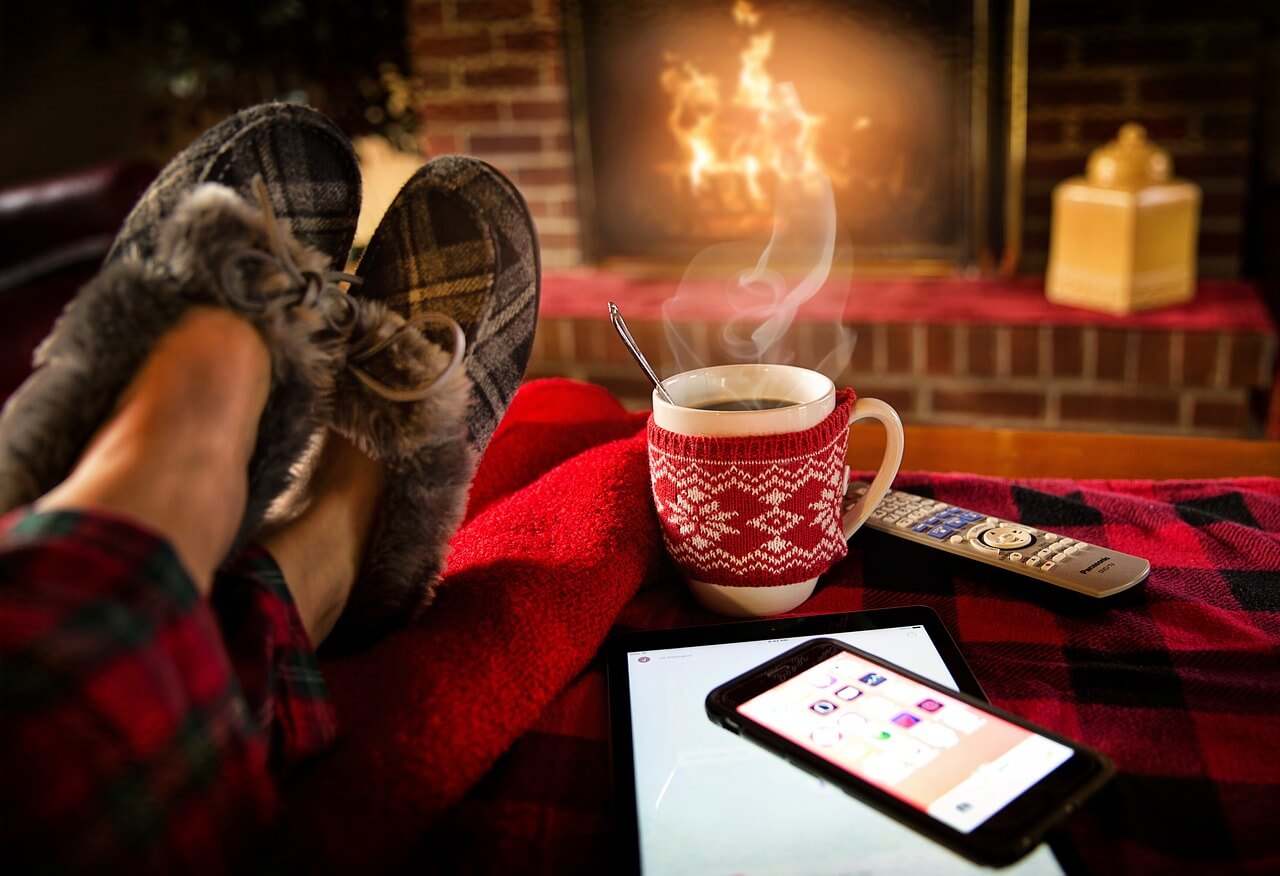 Before proceeding to the list, take note that you should list 15 to 20 items under each product category to help you identify which ones are selling fast. Doing so will also allow your customers to pick from a vast selection of items.
Also, bear in mind that you must not sell any copyrighted items or hazardous products. Your store can get suspended when you offer these forbidden product categories for sale.
Now, without much ado, here are the ten top-notch products to dropship in December 2021:
Let's go over each one, starting from the top:
1. Christmas Decorations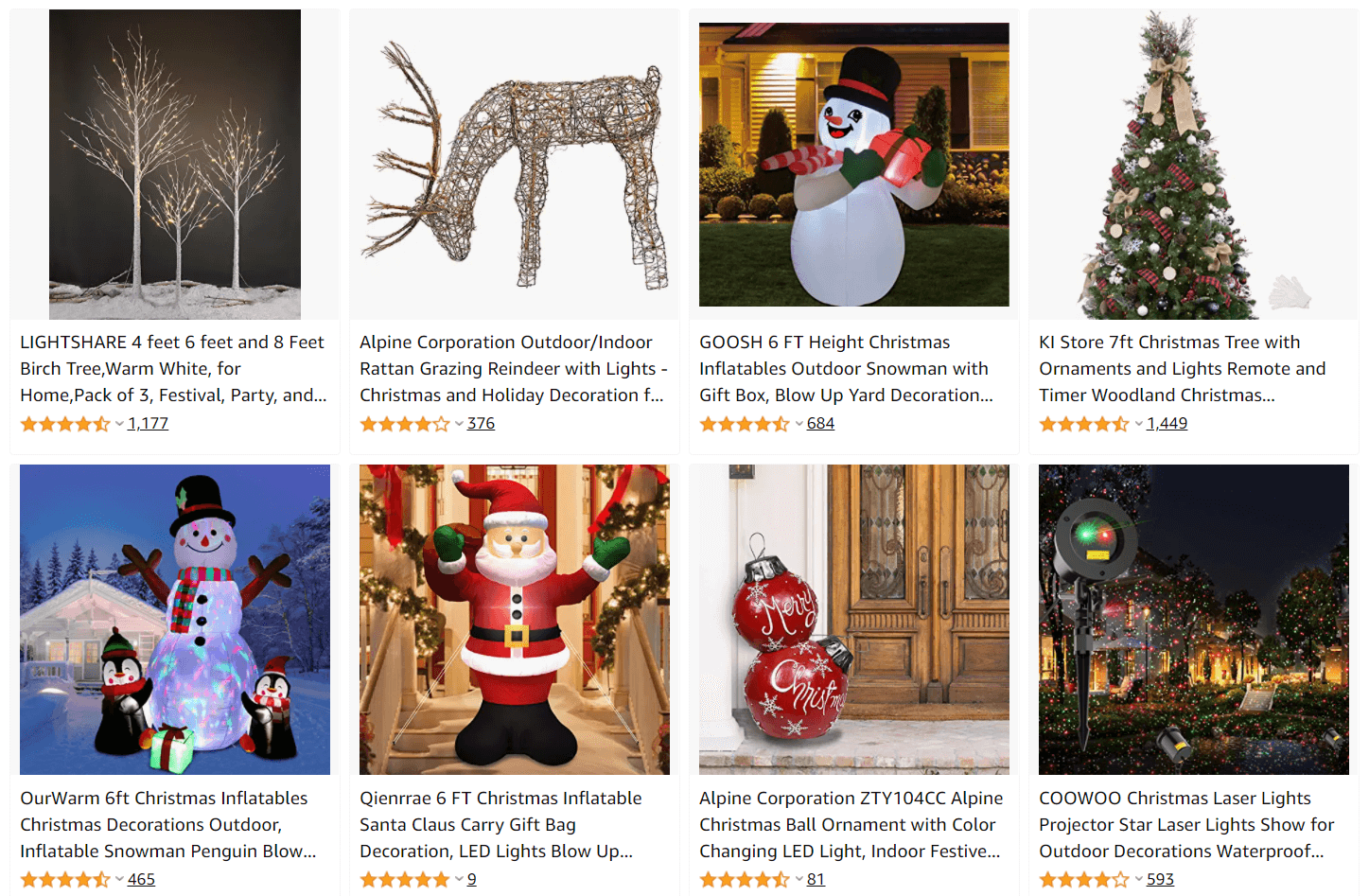 The Christmas season brings out the artistry in everyone. Christmas decorations are in every corner of the world, giving off the joyous feels. Also, the season of gatherings and holiday parties brings with it a demand for party supplies and creative crafts.
Therefore, online shoppers are in search of the most festive decorations for this season. That's why, as a dropshipper, now is the best time to sell Christmas decorations in your store.
List decorations ranging from:
Christmas trees

Christmas lights

Wreaths

Garlands

Candy canes

Reindeers

Angels

Candles

Others 
Beginner's Tip: Also, include different colors, sizes, designs, and variations of these items so that your customers can choose from a wide selection.
2. Heated Socks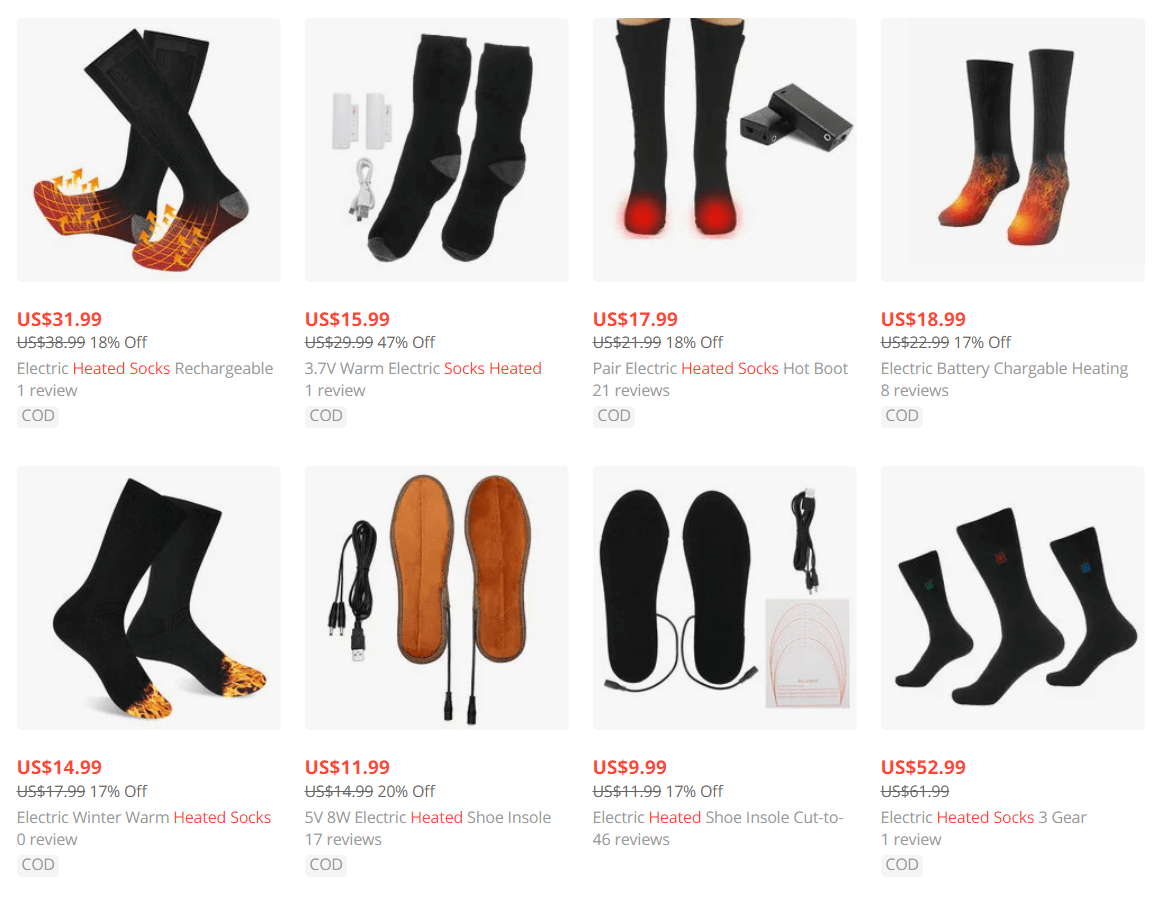 During this holiday period, people either spend time on outdoor activities like hiking and skiing, or they just want to indulge in a good night's sleep without the chilling feeling on their feet. With this, shoppers invest in a good pair of heated socks to keep their feet warm despite the freezing temperatures.
You can dropship various types of heated socks such as electric-charged, battery-operated, or Bluetooth-connected ones. Also, listing heated socks with different thermal capacities and padding features can give your audience more choices depending on their needs.
Furthermore, include different colors and sizes of these products suitable for men, women, and children. You can achieve significant sales and high profits by selling cozy pairs of heated socks in your dropshipping store because of their demand during this winter season.
3. Cosmetic Display Cases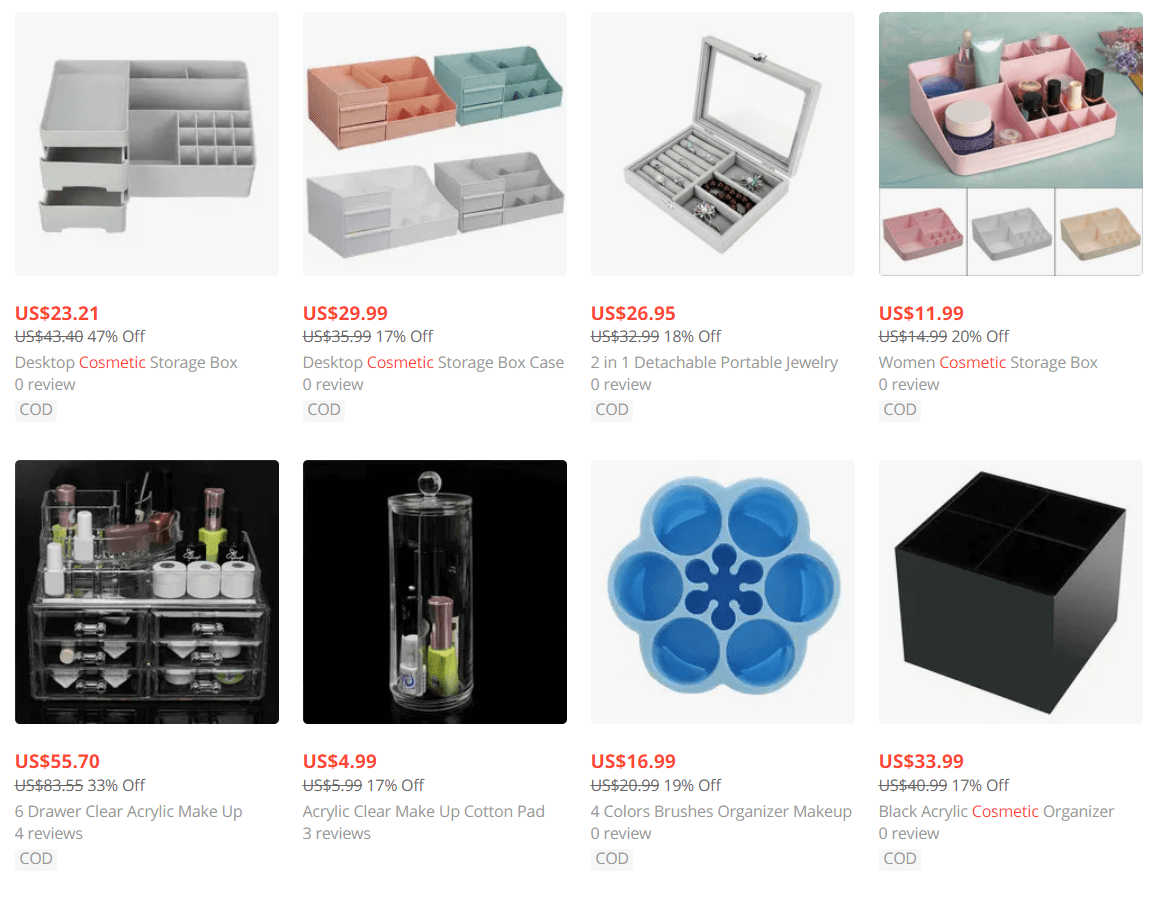 The third trending product category that you can dropship this December is the cosmetic display case. This product line allows customers to organize and protect their beauty and health items. Also, having reliable display cases can help advertise items effectively for those in cosmetic marketing.
As a dropshipper, you can market various cosmetic display cases ranging from commercial shapes and sizes to custom-made ones. You can also find these products from different materials such as acrylic, wood, metals, and a lot more in your online store.
Beginner's Tip: Remember that shoppers also want to access various floor, in-line, or counter-top displays. Ultimately, people will flock to your dropshipping store if you can offer them a substantial range of these quality items at a competitive price.
4. Portable Baby Changing Pads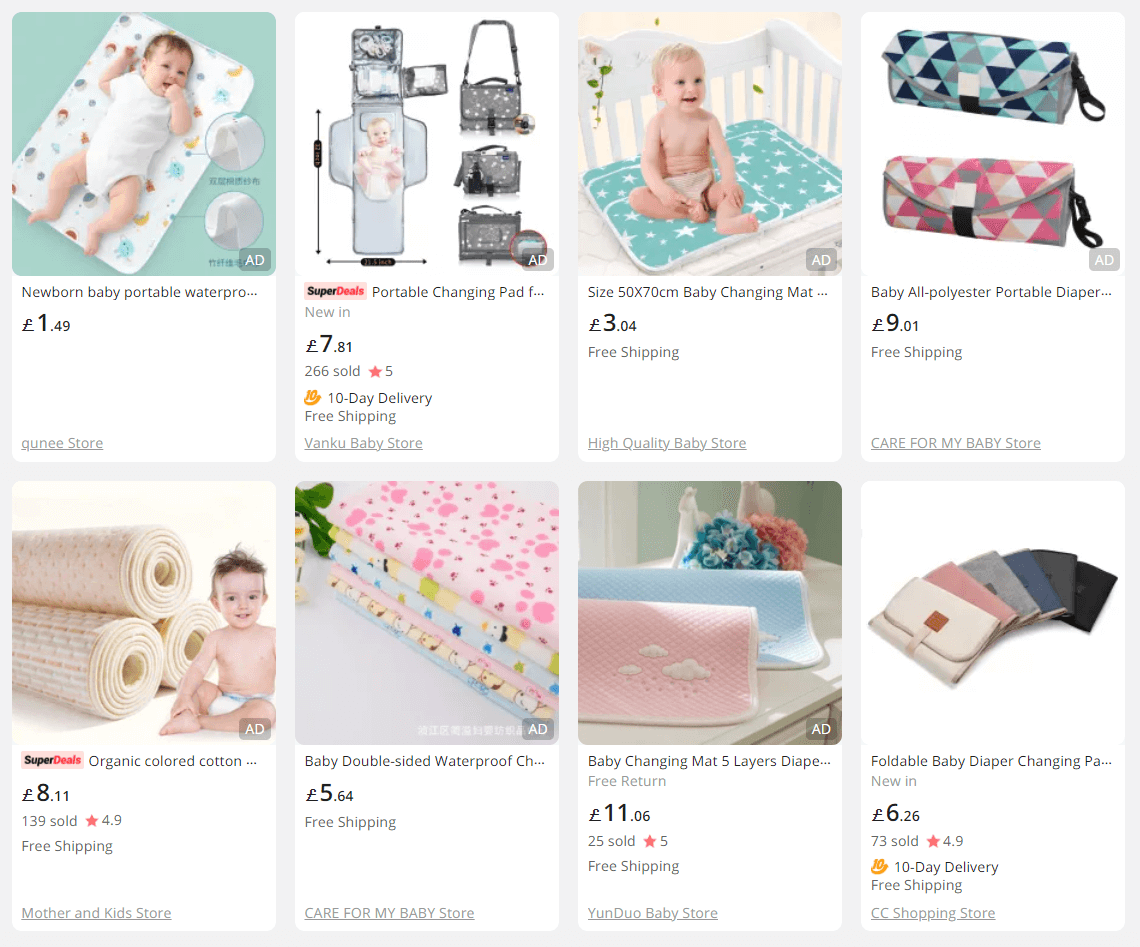 During this festive season, families usually go shopping for the holidays or spend the break doing outdoor activities. Of course, family get-togethers will not be complete without the little bundles of joy who need around-the-clock diaper changes. In these situations, a portable baby changing pad is a life-saver.
Portable baby changing pads are trending products to dropship today. You can list different sizes of these items that can cater to infants and toddlers. Consider also adding in your dropshipping store variations that have waterproof pads and security belts.
Additionally, check which materials these items are made of, as some customers prefer environmentally safe and skin-friendly fabrics. It's a plus if the changing pad can have multiple purposes, such as having pockets for storing essentials or serving as an alternative pillow.   
5. Turtleneck Hoodie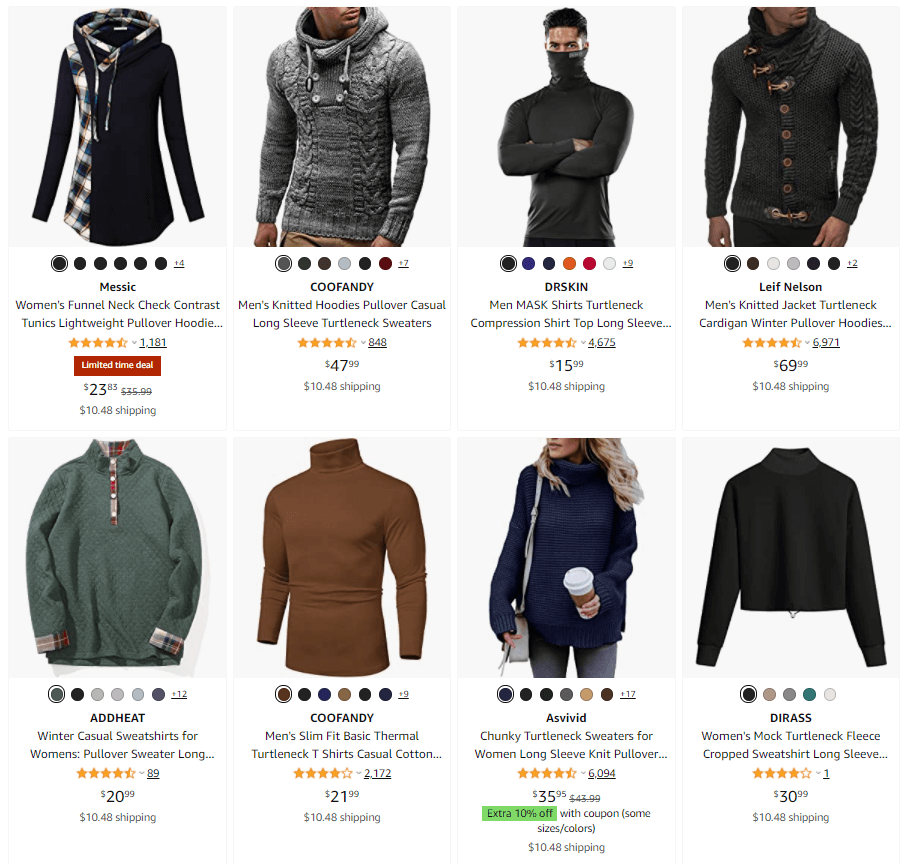 The freezing temperatures make us want to cover ourselves with layers of clothing for some heat. However, the cold environment should not limit people from still looking their best. Here, a comfy turtleneck hoodie can help you stay warm while being fashionable.
A turtleneck hoodie is one of the trending products to dropship because this item allows customers to layer, mix, and match different clothing despite the chilling breeze. Not only do shoppers buy these items for warmth, but also due to comfort. These hoodies also come in unique styles such as zip-up, buttoned, or classic pullovers.
Beginner's Tip: You can list a vast selection of colors and sizes of these hoodies in your dropshipping store. So, make sure to offer suitable designs for both men and women and children and adults. Dropshipping these products can help you obtain soaring sales because turtlenecks are staple clothing in frigid winters.
6. Heated Throw Blanket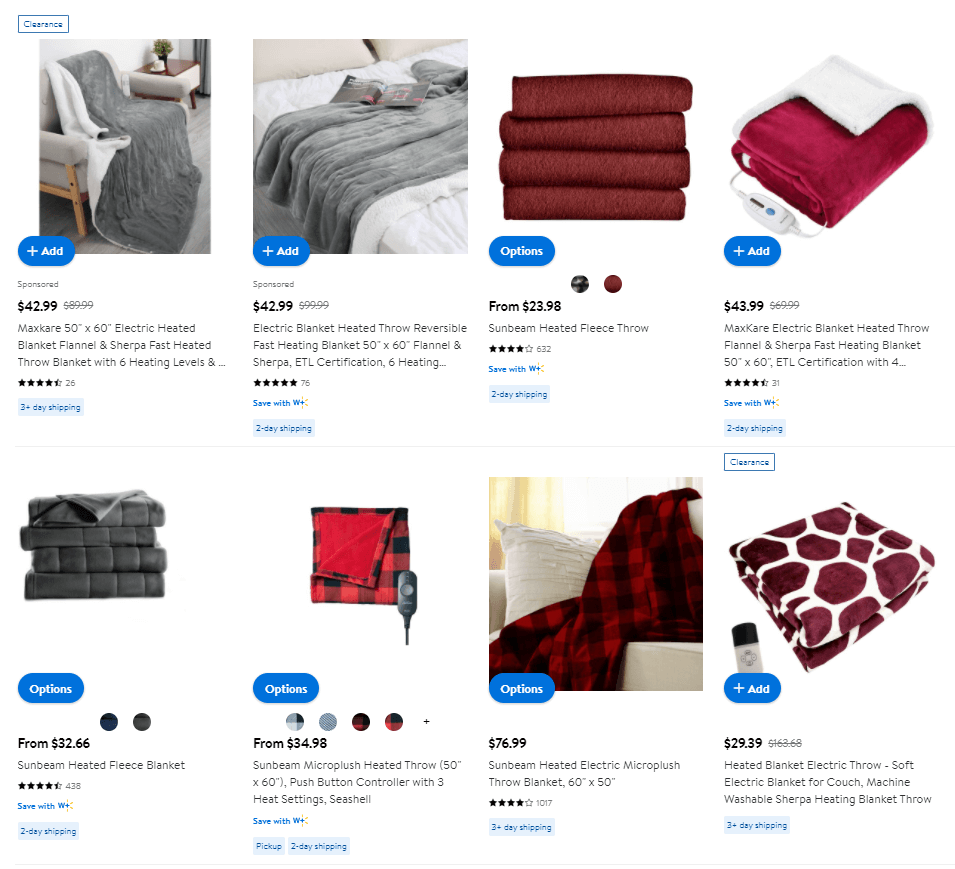 The chilling winter season makes us want to bury ourselves with layers of fabrics, and having a heated throw blanket makes everything more relaxing. Heated throw blankets are essential at this time of the year, so many people love to purchase them.
As a result, dropshipping heated throw blankets can help you pull a significant market to come to your store. However, make sure to list a wide range of sizes, textures, colors, and styles to cater to different preferences of the market.
Also, consider offering heated throw blankets that have features such as washability, varying heat capacities, and portability. You can also add blankets with added functionalities such as having foot pockets or serving as a shawl.
7. Umbrella Holder or Stand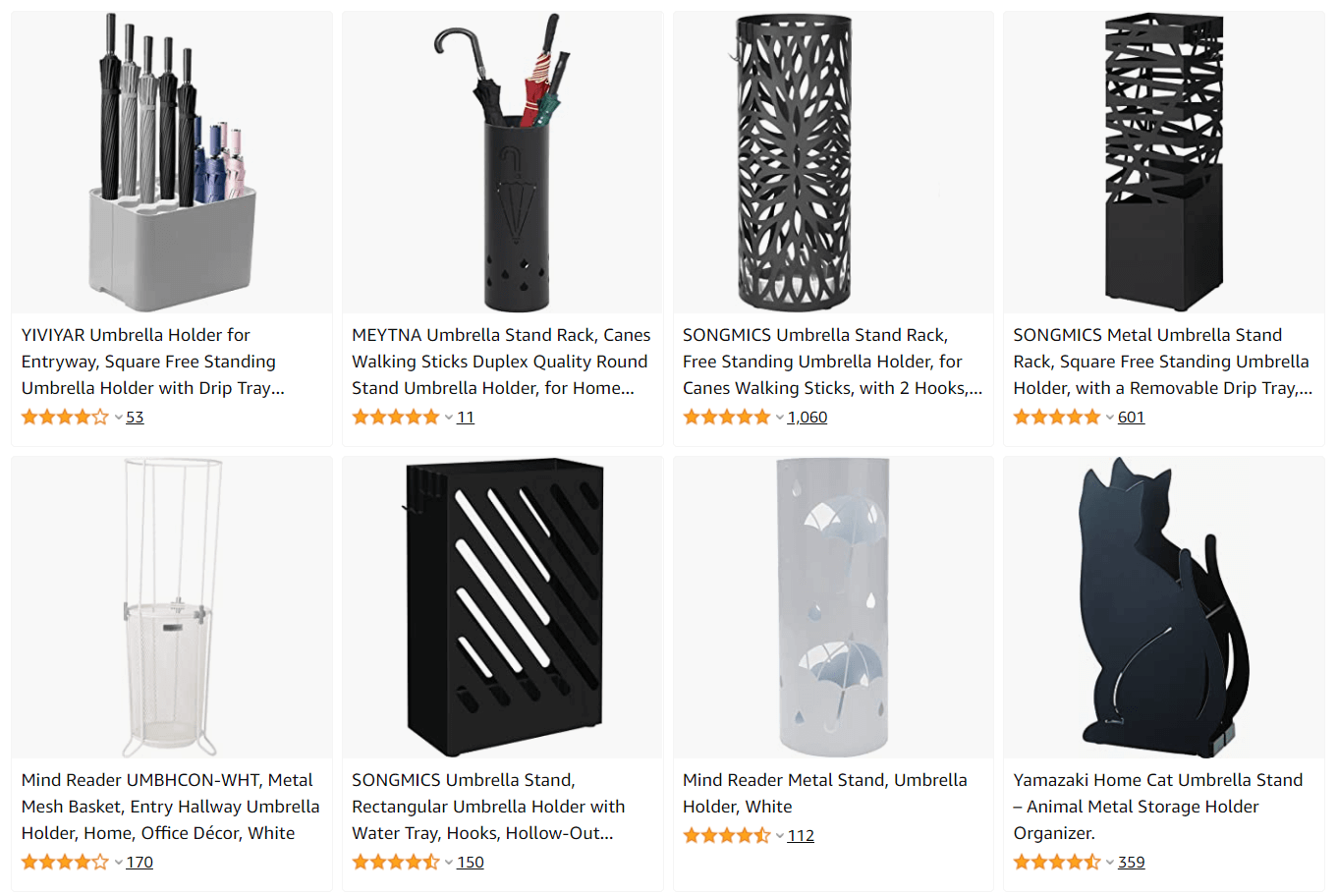 With the likelihood of falling rain this season, people want to store their umbrellas in an orderly rack. Relating to this, umbrella holders or stands are practical solutions that can save your floors from getting wet and eliminate the possibility of slippages. These products hold umbrellas in place when not in use or when entering an area.
Dropshipping an umbrella holder can attract people to your online store because of its demand at this time. To achieve this, you must offer various types of these items. You can add those made of steel, wood, ceramic, plastic, and more.
Beginner's Tip: Furthermore, stylish designs and varying sizes can entice your customers to buy for decorative purposes. Consider also listing stands that serve other purposes, such as a shoe rack or a coat holder.
8. Coffee Pod Carousel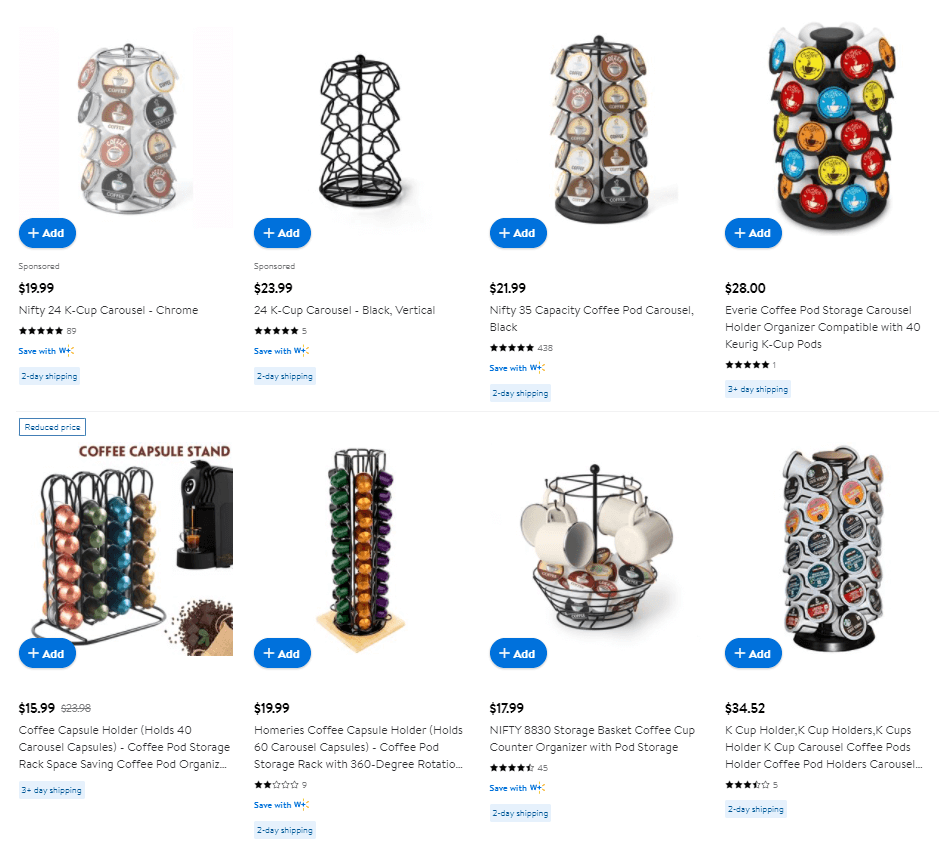 With the different ways of serving coffee at the comforts of your home or office, neatly organizing your coffee pods is necessary. Now, here comes the coffee pod carousel that conveniently holds our pods in a sleek arrangement.
Listing coffee pod carousels in your dropshipping store gives your customers an alternative of revolving storage that perfectly fits on top of tables or counters. Add variations of these items that have scratch-resistant and rust-free features because these products are prone to exposure to liquids over time.
In addition, include assorted styles, colors, and sizes that customers can pick from in the selection. Finally, note that offering varying pod-holding capacities of these carousels can help shoppers choose the right one for them.
9. Portable Heaters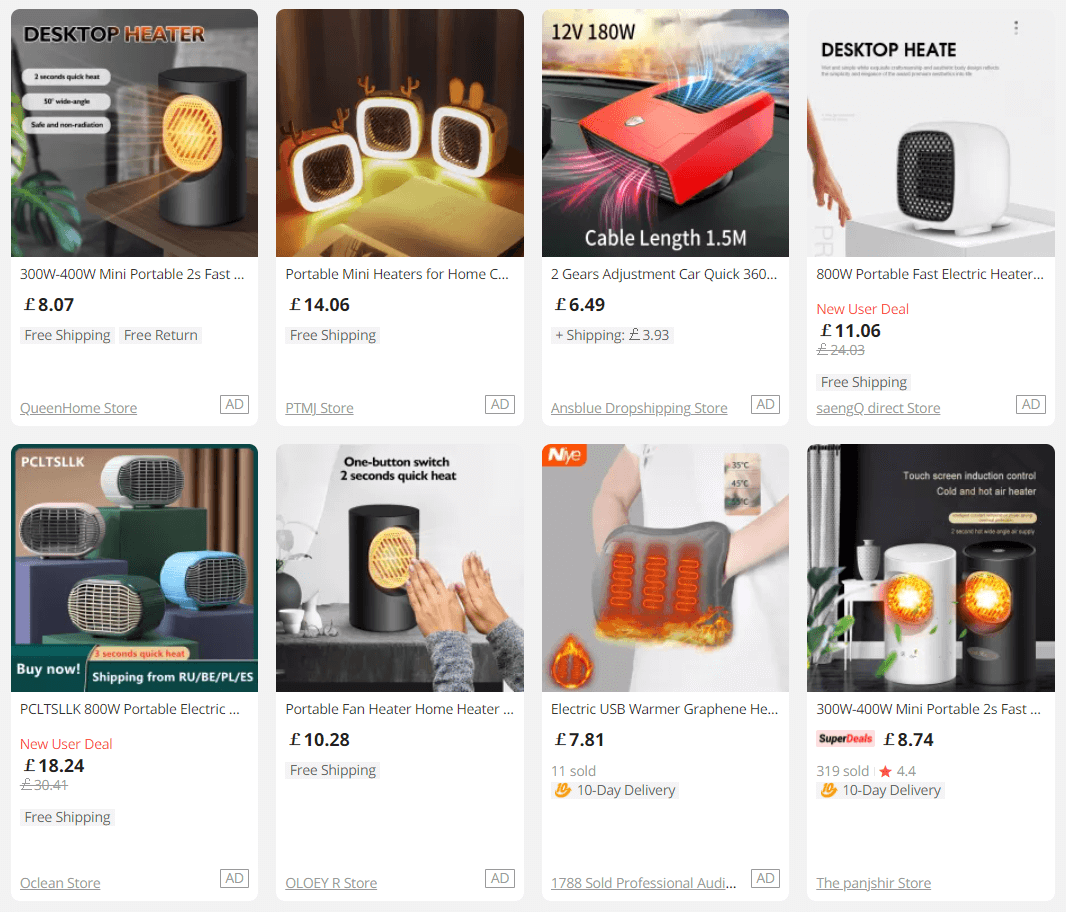 Being in a cold season, keeping your environment warm and comfortable is a must. With this, portable heaters are excellent technologies to achieve just the right temperature for people to enjoy a little warmth in their places. Now is a perfect time to dropship portable heaters and earn more sales while the demand is rising.
When offering portable heaters in your dropshipping store, be sure to include different styles, functionalities, sizes, and designs. Also, bear in mind to add items with varying heating sources, control options, and air filtration features.
Finally, when customers want to warm up several rooms using this portable option, they will purchase several items at once. Therefore, be sure to add a quantity of two to three units per product to allow your customers to buy more than one unit from each item. Also, when buyers purchase more than one quantity, you can offer bundle pricing, and all these can help increase your average order value along with your profits.
10. Wall-mounted Mop or Broom Holder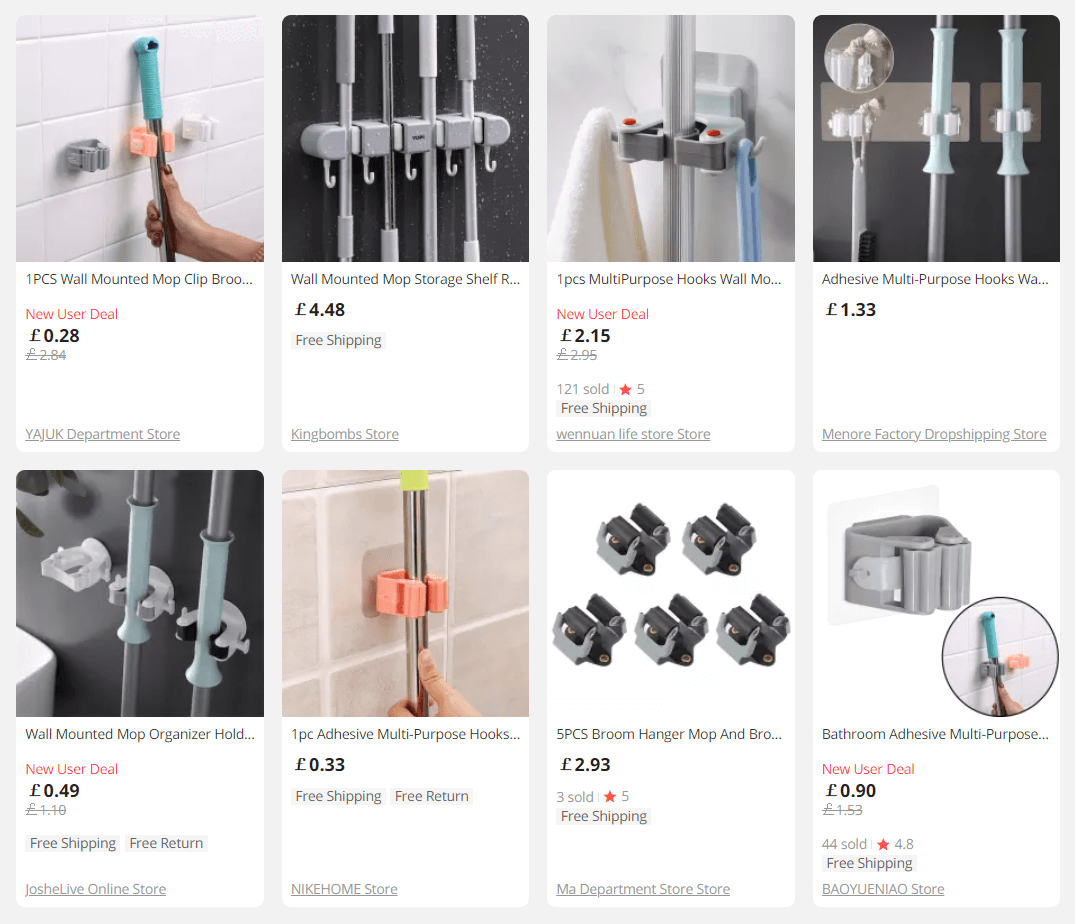 The tenth and final trending dropshipping product this December is the broom or mop holder. This item is necessary for the proper storage of the cleaning utilities at home. Adding this accessory to our dropshipping stores can attract customers searching for home supplies.
Keeping this in mind, we should offer broom or mop holders that can function perfectly indoors or outdoors. Moreover, we can list variations in sizes, number of slots, and holding capacities in your dropshipping platform. Add choices that can carry either lightweight or heavy-duty items.
Beginner's Tip: The installation method of these holders is also essential in choosing which types to list in your store. Then, materials can also vary from plastic, metals, ceramics, and others. Make sure to have every option available in your store, so customers with different preferences can find their desired item.
Save Time Importing Products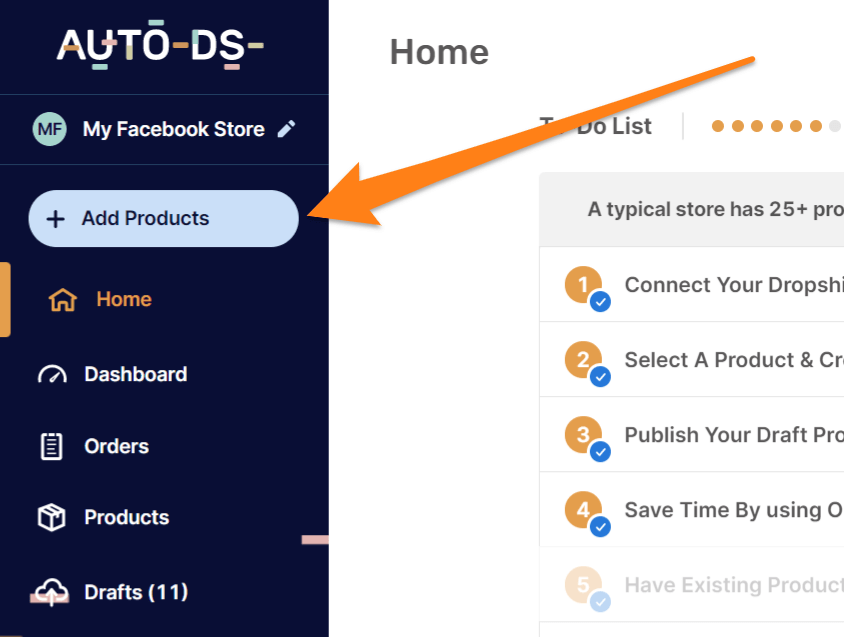 Now that you have trending products to dropship, the next thing you need to do is import these items to your dropshipping store and start gaining profits.
One way of importing dropshipping products is by manually copying all the product information from your supplier page and adding them to your selling platform. However, manually importing products can consume a significant amount of time and effort.
So, automation of the import process is a more efficient and convenient option for dropshippers. In automating the import process, a dropshipping software is carrying out the procedures for you. This feature can give you more freedom in optimizing your product listings.
As a leader in the field of dropshipping automation, AutoDS automates the importing process for you, so you can spend your time and effort to improve your dropshipping venture instead.
Here are the three widely-used methods in the import process:
Utilizing the one-click importer

Adding the buy URL/ID

Importing products in bulk
At this point, let us highlight a fast and convenient way of importing a product with just one click using the one-click importer. Here is how it works:
Importing Products Using The One-Click Importer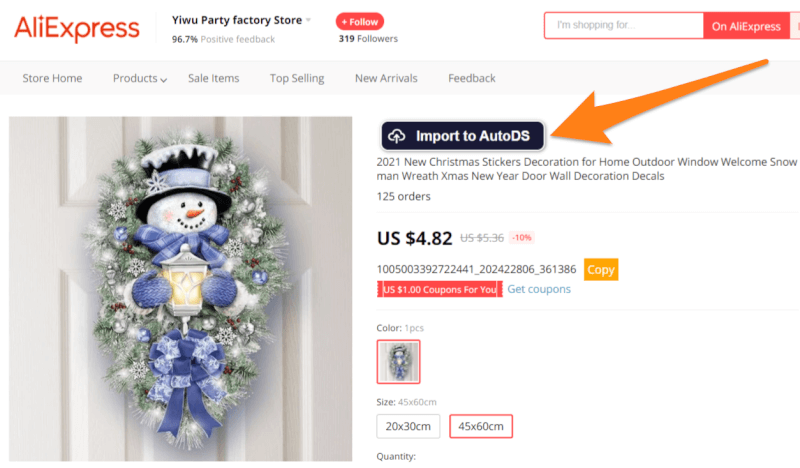 Before commencing the import process, we need to install the AutoDS Helper Chrome Extension first.
Now, start by going to the product page that you want to import from your supplier site. You will see a button 'Import to AutoDS' on the product page just above the product title. Click this button to import the product automatically from the supplier page to the drafts section of the AutoDS platform.
When the item is available on the drafts page, it is ready for the optimization process. Start optimizing the product's general information like title, collections, tags, automation, location settings, and a lot more.
After the optimization task, you can import the product to your selling channel by clicking the 'Import' button on the AutoDS page.
By then, you will see the item and its details on the 'Products' page just above 'Drafts' on the left sidebar of the AutoDS platform. Once the object moves to the 'Products' section, it signifies that the product is now available in your dropshipping store, and anyone can start purchasing it.
Conclusion
Now that you already know the sought-after product ideas for December 2021, you can start listing these products to your dropshipping stores and discover your best-selling items.
Also, bear in mind to keep track and add more products to the categories that are selling fast. As a result, adding similar items to those selling well has a high chance of multiplying your success.
Lastly, to help you explore more top-grade niches for your dropshipping venture, here are some articles that can guide you in finding your next best-selling items: