Are you searching for top trending products to dropship this March? What better way to seal Q1 2022 with high sales and big profits by offering in-demand products in your dropshipping stores?
Finding the right products to sell requires knowledge of the market's demands. We can address this issue by conducting thorough product research.
With product research, we can strategically pattern our stores' product listings to cater to the needs of our audiences.
To help us pick the best items in the market, this article will give us the top 9 products to dropship in March 2022. In the end, you'll know what products to add to your stores to gain extra sales and profits this March.
Top 9 Trending Products To Dropship In March 2022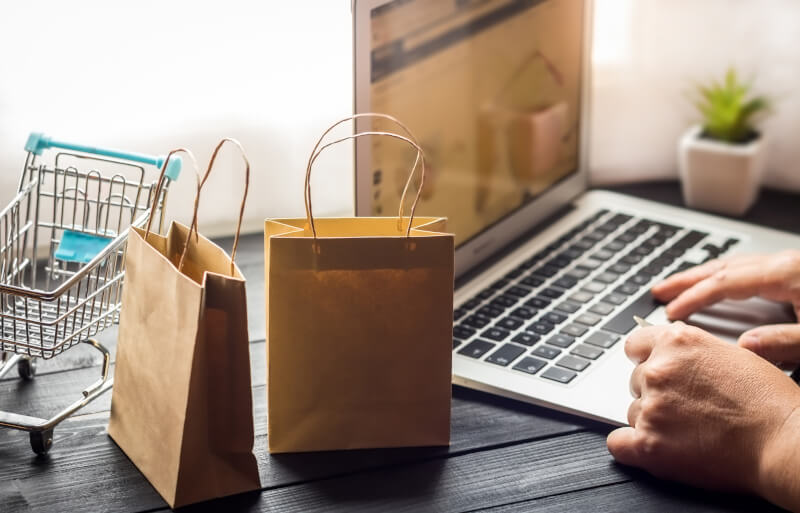 Before we proceed further, bear in mind that there is a vast selection of dropshipping products in the market. To identify which ones work best for us, we must list 15 to 20 items from each product recommendation below.
Remember not to offer any prohibited or copyrighted products. Selling products under these categories can get our dropshipping business suspended.
So, what are the trending products to dropship in March 2022? Here are our top 9:
Let's discover what makes these products popular in the market, starting from the top.
1. St. Patrick's Day Products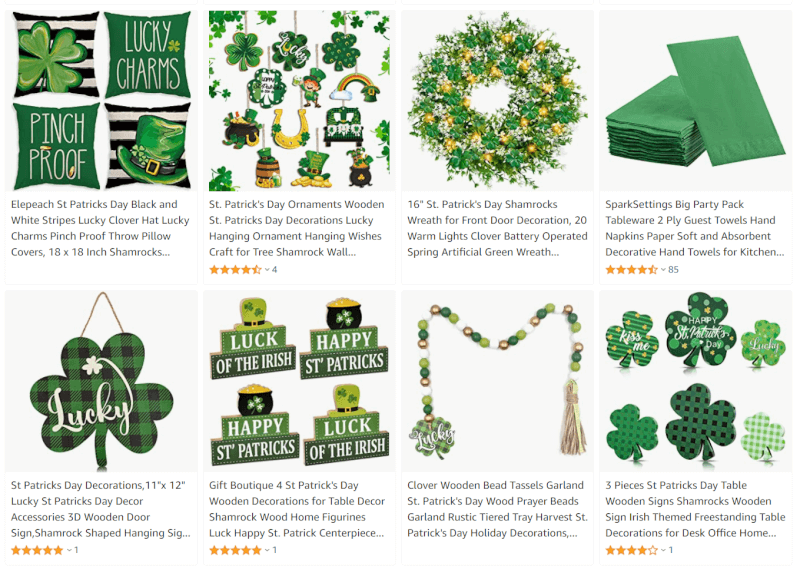 The first in line is a variety of St. Patrick's Day trending dropshipping products. People celebrate festivities every March 17 for St. Patrick's Day, so they need to source high-quality items. For those who don't know, St. Patrick's day celebrates the traditional death date of Saint Patrick – the most important patron saint of Ireland.
We can offer a vast range of products for St. Patrick's Day. For instance, Shamrocks LED string lights are a must for home decors. We can offer a selection of this product, such as those with adjustable lights, remote-controlled, waterproof, and more.
Additionally, we can sell our customers St. Patrick's Day pillow covers. This item comes in several designs, styles, sizes, and colors that we can list in our stores. Since these products are in-demand, we can sell them in bundles at discounted prices.
Of course, the celebration wouldn't be complete without party favors. When searching for St. Patrick's day party favors, be sure to look out for Shamrock plants, chocolates, ornaments, and more that can attract many shoppers to our stores. Don't forget to list additional Shamrock-related party favors or anything in green.
2. Baby Bottle Drying Rack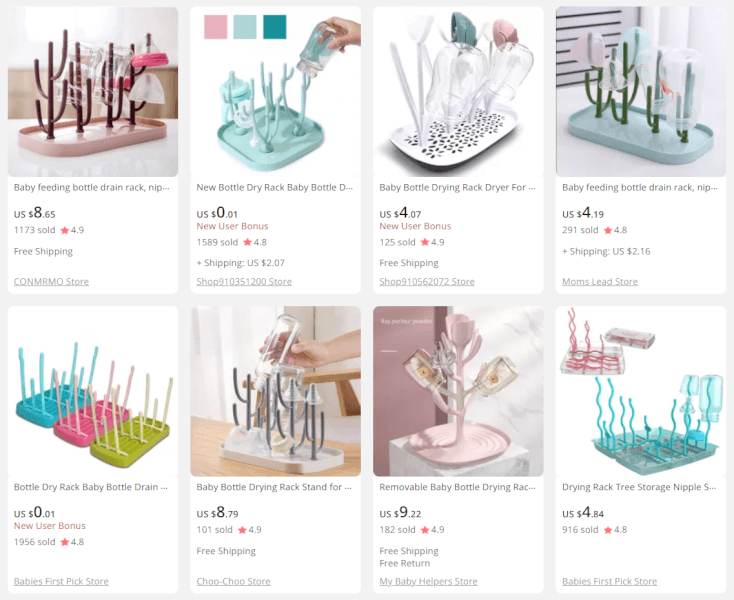 Our next dropshipping product recommendation is a baby bottle drying rack. This product is helpful to parents who exert so much time and effort in cleaning baby bottles. So, instead of an array of wet baby bottles on countertops, they can conveniently use a drying rack instead.
When dropshipping baby bottle drying racks, include different sizes that suit varying spaces or areas. Also, consider offering various capacities regarding the number of bottles that this item can hold.
Additionally, make sure that the materials of the drying racks you sell are free from chemicals like BPA, which can cause health issues to consumers. It is also essential to dropship varieties of this item that allow proper air circulation to eliminate mold built-up. Customers also love seeing racks with drip trays, so be sure to add these choices to your store.
Beginner's Tip: Space-saving designs like drying racks with multiple adjustable tier levels look pleasing to shoppers.
3. Scalp Massager Shampoo Brush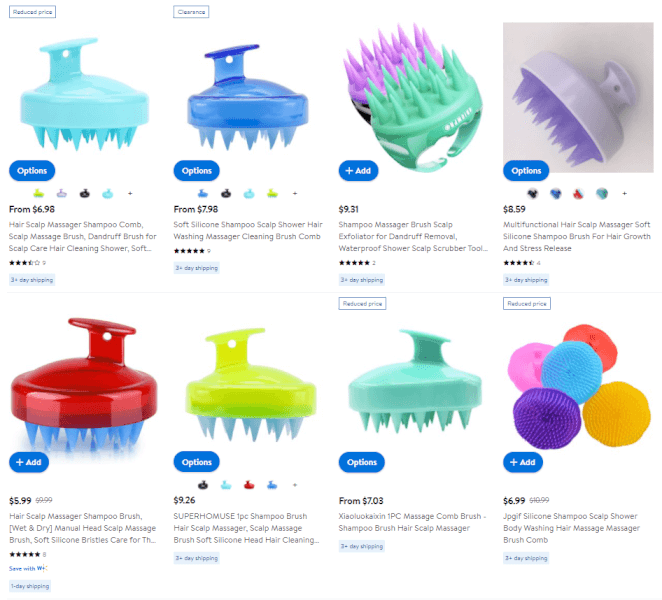 When customers need a home remedy for stress, they need a scalp massager shampoo brush. This trending product stimulates blood flow, thus helping to relieve tension. Plus, it exfoliates the scalp and eliminates excess oils from their hair.
List a variety of scalp massager shampoo brushes suitable for straight, wavy, curly, and all other hairstyles. Moreover, add different bristle materials like soft plastic, extra-soft silicone, hard silicone, and more.
Additionally, we can offer manually-operated or battery-operated choices. These brushes also come in different massaging speeds or vibration settings. So, make sure to add many options in your dropshipping store.
4. Cable Sleeves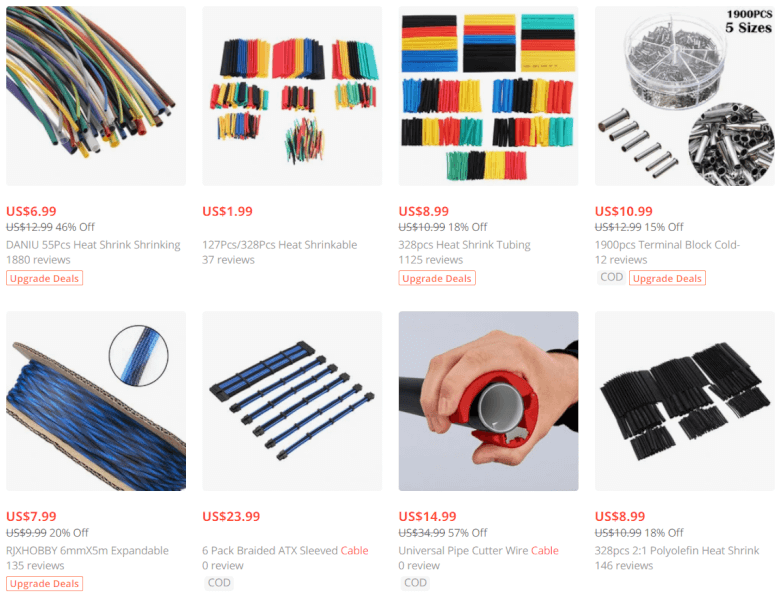 The fourth trending product suggestion on our list is a cable sleeve. This item is important in home systems and industrial applications, such as cable protection. With its functionality, dropshipping cable sleeves can help us attract many consumers.
When dropshipping cable sleeves, include those with abrasion resistance, high-temperature capacity, and electrical insulation. Additionally, list choices of sleeve materials like fiberglass, ceramic, silicone, and more.
Furthermore, cable sleeves come in different styles and colors, so make sure to include many varieties in your store. Also, consider adding varying diameters and lengths to cater to many hoses or cables.
5. Stickers For Water Bottles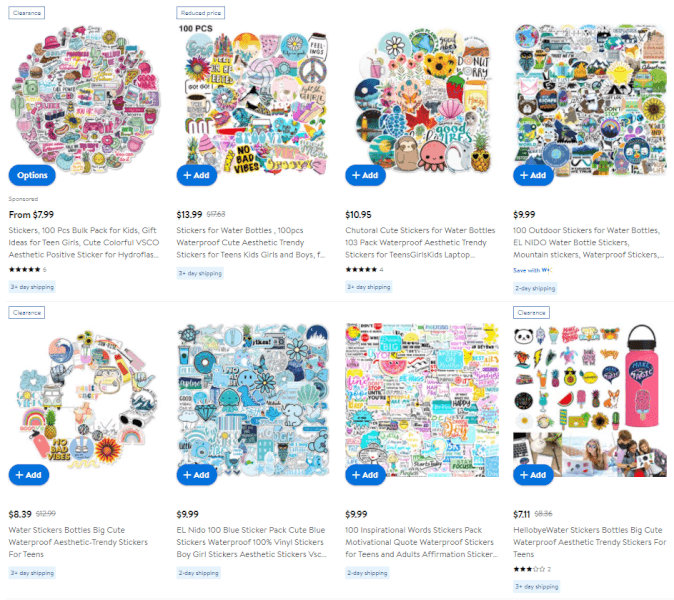 Customers can now be fancy while staying hydrated by using stickers for water bottles. This product idea can radiate creativity in consumers by personalizing their water bottles. Decorating water bottles is now a popular trend that most people do.
When adding water bottle stickers to our stores, include suitable options for stainless and plastic water bottles. For instance, we can offer vinyl and BOPP stickers, as they are waterproof. We can also list laminated, clear, embossed, and other sticker choices.
Of course, our customers want attractive stickers for their bottles; therefore, we can offer many varieties of designs and colors. Finally, since water bottles come in varying sizes, we can add different choices that fit these sizes.
6. Fingertip Pulse Oximeter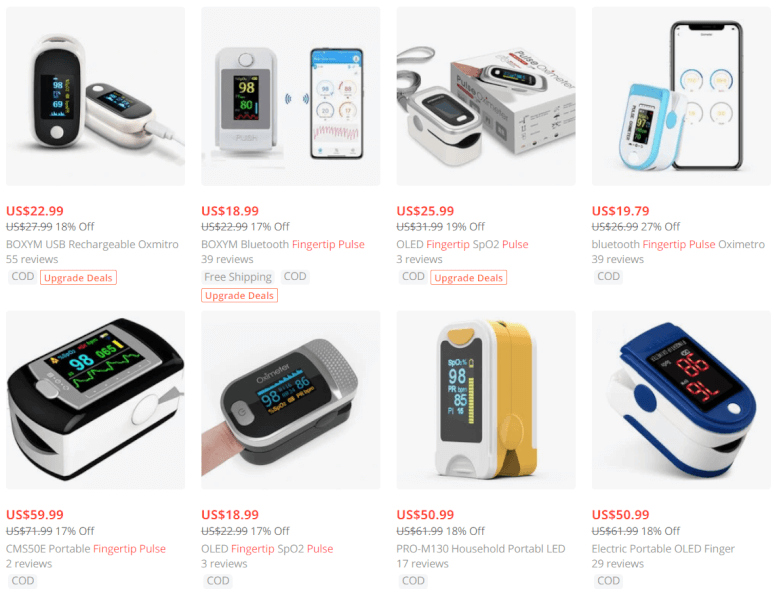 One of the essential healthcare accessories is a finger pulse oximeter. This popular dropshipping item can monitor oxygen saturation and pulse rate, among others. With the recent pandemic, this product can help many consumers do simple health checks even at home.
With convenient features like home checkups, finger pulse oximeters attract many customers to search for this product. Some oximeters are medical grade and clinically tested, so make sure you list them too. Also, consider adding oximeters at different prices, so customers have more choices.
Since customers have different preferences, adding oximeters with varying display options is also necessary. Moreover, we can also sell battery-operated and Bluetooth-connected options.
Beginner's Tip: Add models with more functionalities, such as perfusion index reading and many others.
7. Clothes Storage Bag Organizer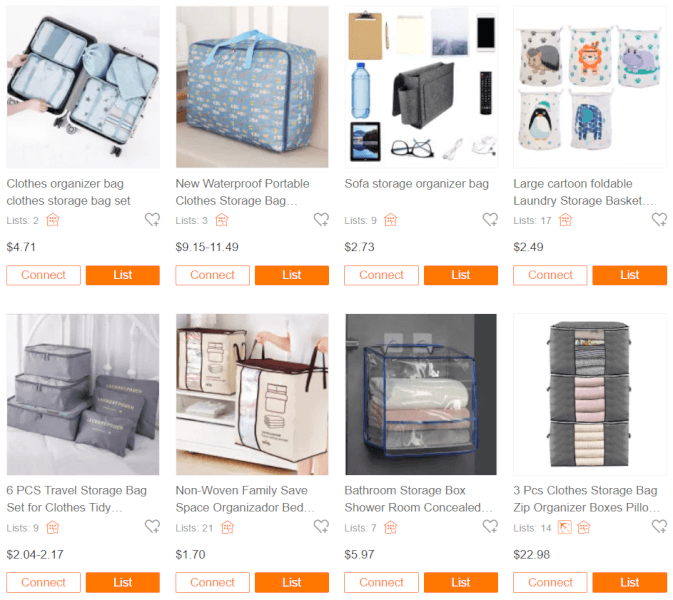 The clothes storage bag organizer is our seventh trending product to dropship in March. This organizer is helpful for frequent travelers, as this item is a convenient way to store their clothes. Dropshipping this in-demand item can also attract homebodies who want to sort clothes.
With the vast selection of these organizers, we can add those made of water-proof and dust-proof materials for added protection. Also, we can list varieties such as foldable and portable ones, especially when traveling. There are also choices like under-bed storage bags, so make sure to add them.
Moreover, these bag organizers come in many colors, designs, and sizes, so it's vital that we offer shoppers these options. Remember to give customers the choices on the materials of these organizers. Examples are those made of canvas, leather, vinyl, cotton, and much more.
Beginner's Tip: Some clothes storage bag organizers come in bundle packs from suppliers at discounted bundle prices.
8. Handheld Garment Steamer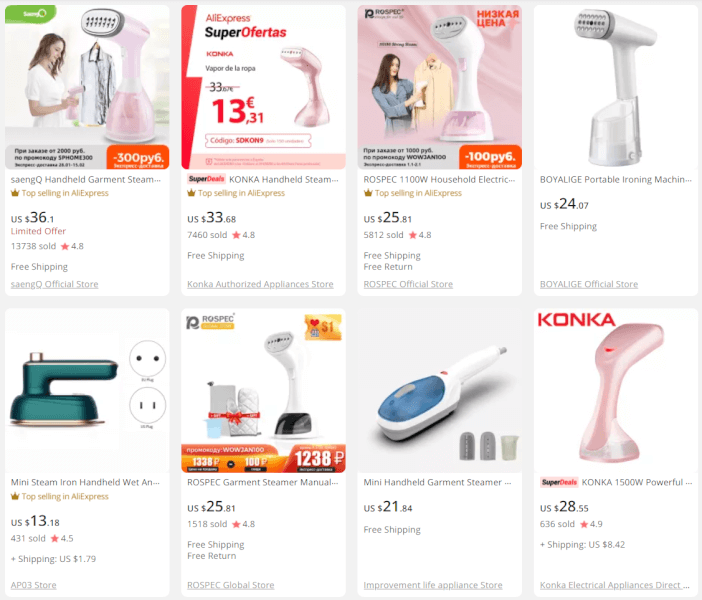 Who does not find wrinkly clothes annoying? With the help of the handheld garment steamer, shoppers can now wear crease-free clothing anytime and anywhere. This trending dropshipping item is a portable alternative to the traditional clothes iron that customers love.
We can consider the heating time and temperature adjustment features when listing handheld garment steamers to our stores. These items also come in many sleek designs and colors that we can offer. Additionally, we can also dropship built-in tanks and removable brushes.
Furthermore, we can find steamer models with added features like stain removal, surface sanitization, room deodorizer, and more. So, bear in mind to add different models in your dropshipping store. Finally, this top-grade item comes in battery-operated or electricity-connected options.
9. Dish Drying Rack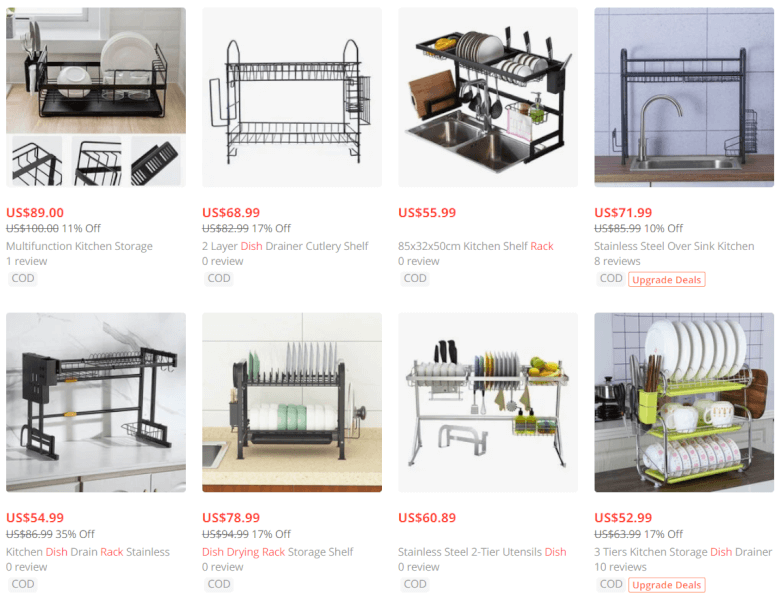 Finally, the last but not least trending dropshipping product is the dish drying rack. A reliable dish drying rack helps maintain and organize kitchens. Since kitchens are in every home, this trending product offers a perfect solution for millions of customers.
Dish drying racks have varying sizes and capacities, so list a vast selection that fit different spaces. We can offer racks with multiple tiers at adjustable levels in terms of style. In addition, there are also foldable or collapsible racks that we can sell.
Moreover, we can provide shoppers with rack materials, including plastic, aluminum, steel, and more. Lastly, there are many colors and designs for these trending racks. So, offer customers these varying options to fit their countertops or interiors.
Beginner's Tip: We can dropship dish drying racks that come with utensil holders to gain extra sales.
Save Time Importing Products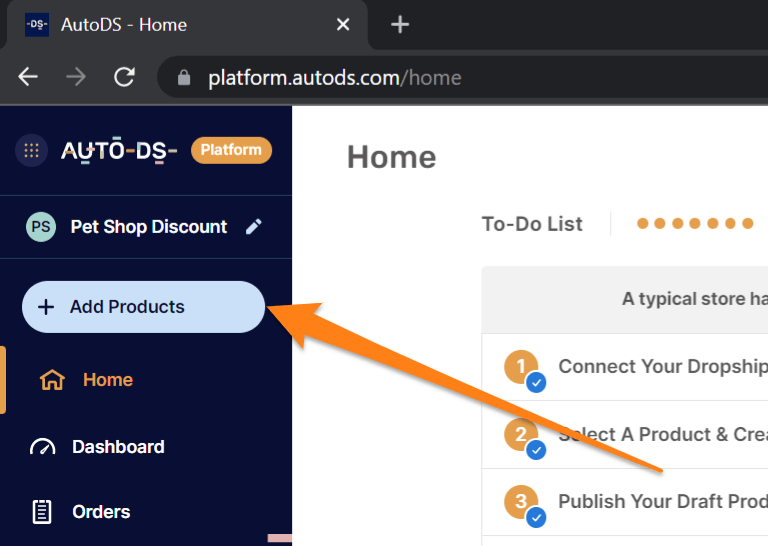 Now that we have a grasp on trending products to dropship, the next step is to add them to our stores.
Since the manual listing of items to our stores can be time-consuming, the best option is to automate product importing. AutoDS offers convenient automated importing features that can do the laborious work of product importing for you.
Here are AutoDS' most reliable methods of importing:
One-Click Importer

Single/Multiple Product Importer

Bulk CSV Importer
Among these import methods, let's explore deeper how one-click importer works:
Importing Products Using The One-Click Importer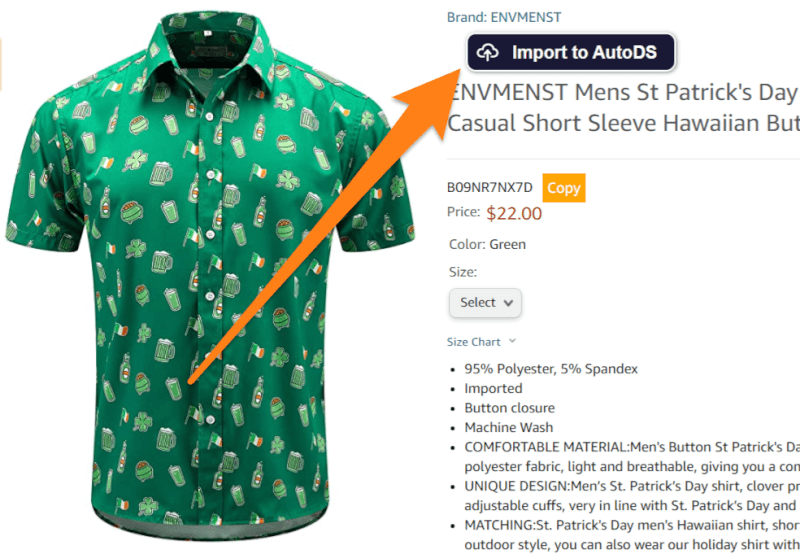 The one-click product importer allows you to import a product from your supplier's page to your selling channel in just one click. 
First, you need to install the AutoDS Helper Chrome Extension.
Begin the process by entering the product page you want to import from the supplier's website. Then, the 'Import to AutoDS' button will appear just above the product title. Click this button to automatically import the item from the supplier site to the 'Drafts' page of the AutoDS platform.
After the product becomes available on the 'Drafts' section, you can start optimizing the product's information, such as the title, collections, tags, automation, location, and more.
When the optimization process ends, click the 'Import' button on the AutoDS platform. After such, the system will import the product to your selling channel.
Next, the product will be available under the 'Products' section of the AutoDS page. At this point, your product is now visible in your dropshipping store, and shoppers can start buying it.
Conclusion
We've finally equipped ourselves with the trending dropshipping product ideas for March. Let's end Q1 2022 with soaring sales and huge profits by listing these popular items in our online stores.
To maximize our sales, we should continuously test different products in our stores and discover best-selling ones. Then, keep adding similar items to those that are selling to multiply your success and scale from there.
Finally, keep improving your product research abilities by exploring these articles: